The Lazy Girl's Guide to Last-Minute Holiday Decorating
Dec 11, 2016
Ready or not, here they come. The holidays are right around the corner, and with Thanksgiving in our rearview mirror, now's the time to deck the halls with seasonal home decor. There are simple things you can do, like adding a skirt to your tree or baking up some Christmas candy, but one look at #holidaydecor on Instagram and you might just agree to give up now and wait it out until Dec. 26. But fear not, fellow lazy girls around the world: Mark Knoch, CEO of Five Star Christmas Trees, is sharing four tips that will keep the holidays simple AND beautiful.
---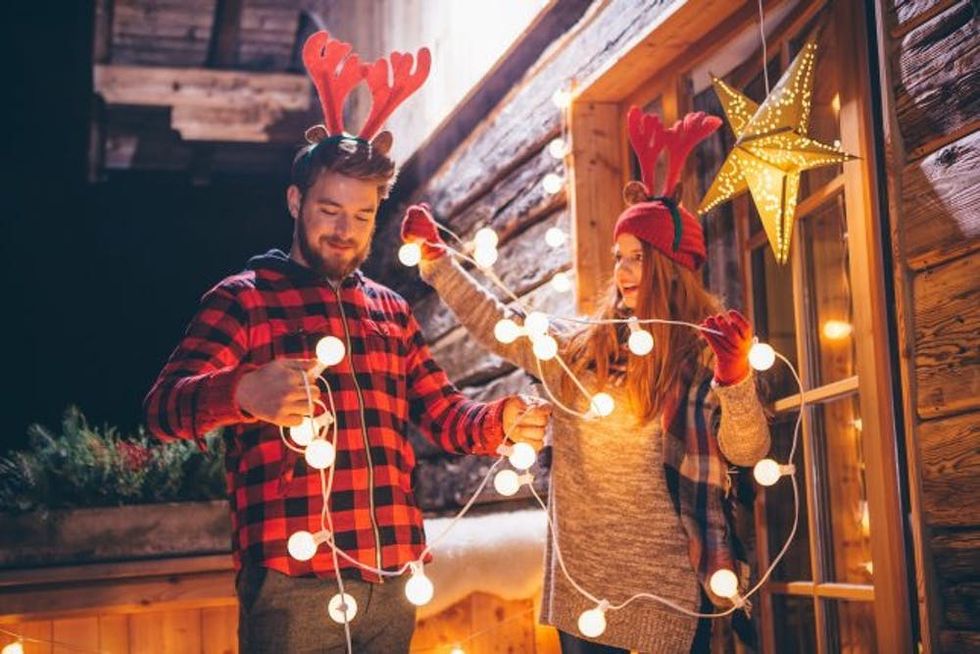 1. Don't DIY. The holidays can bring out the desire to DIY, but it's best to avoid the DIY trap if you're a lazy decorator. It's a lot easier — and much more time-efficient — to look for wreaths, mantle pieces and other items that come pre-decorated. All you'll have to do is set them out and hang them up.
Kelsey Nelson
Kelsey Nelson is a born-and-raised Ohioan living life in South Carolina. She thrives at binge watching Netflix, contemplating what to order at the bar and running any trail or road she can get her feet on. In addition to being a Brit + Co contributor, she writes about southern pleasantries, DIY mishaps and more at North Living South. If she isn't writing or running, she's off adventuring with her husband Brad and their Lab/Dachshund mix, Gordy.