This Cozy Gingerbread Bread Pudding Recipe Requires Minimal Effort
Dec 16, 2018
For a festive spin on a classic gingerbread, check out our easy bread pudding version. It's cozy, casual, full of all that quintessential holiday flavor, and looks just at home on the dessert table as it does for brunch. Plus, you can prepare it ahead of time and bake it just before serving. We like it served with vanilla ice cream or a little whipped cream, but we won't judge you if you need to grab a spoon and eat it straight from the pan.
---
gingerbread bread pudding
(Serves 6)
Recipe Notes: Use any bread in this recipe, as long as it's sturdy (no sandwich bread) and a little stale. Leftovers are best. We used a combination of whole wheat sourdough and pan de mie, but you can get creative here. Baguettes, dinner rolls, challah — the sky is the limit. Soak the bread in the custard anywhere from 30 minutes to 12 hours before baking.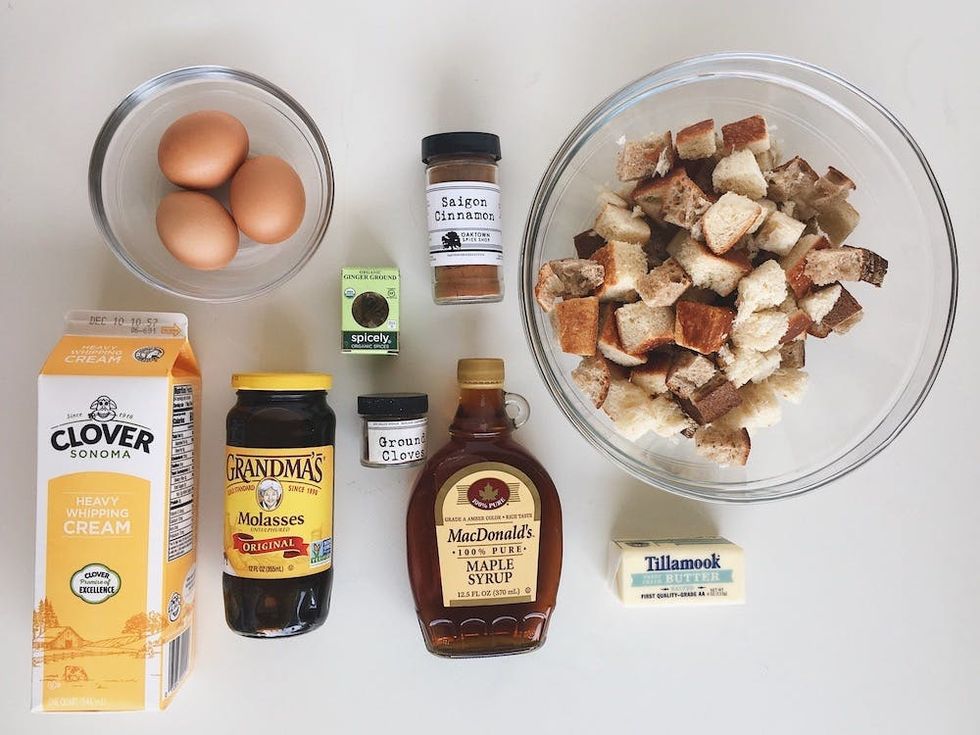 Equipment:
Directions: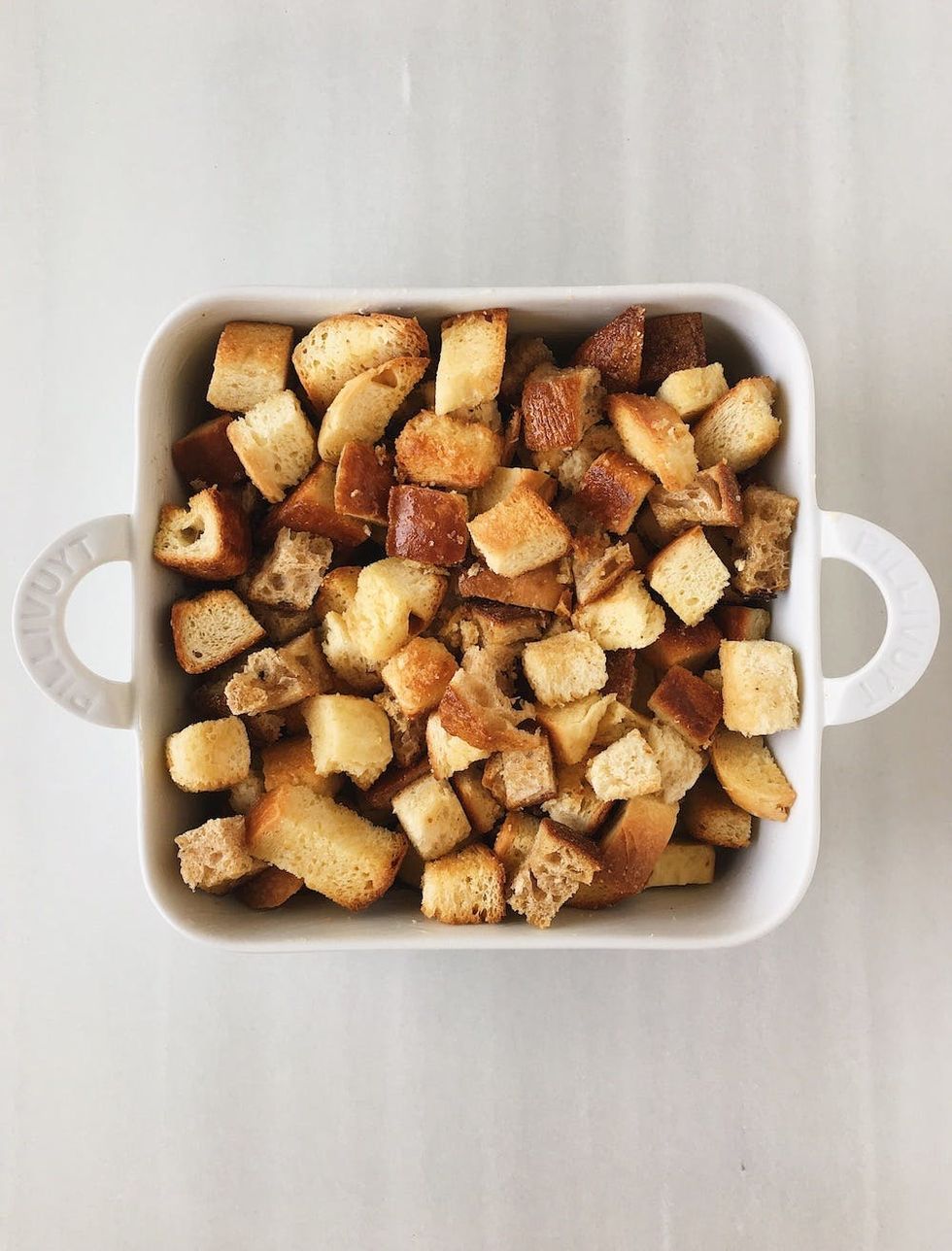 1. Prepare the bread. Preheat your oven to 325°F. Lightly butter your baking dish and set aside. Line a rimmed baking sheet with parchment paper and spread the bread in an even layer. Toast in the preheated oven for approximately 10 minutes, until golden brown. Place bread in a very large bowl and toss with the melted butter, then pack the bread into the prepared baking dish.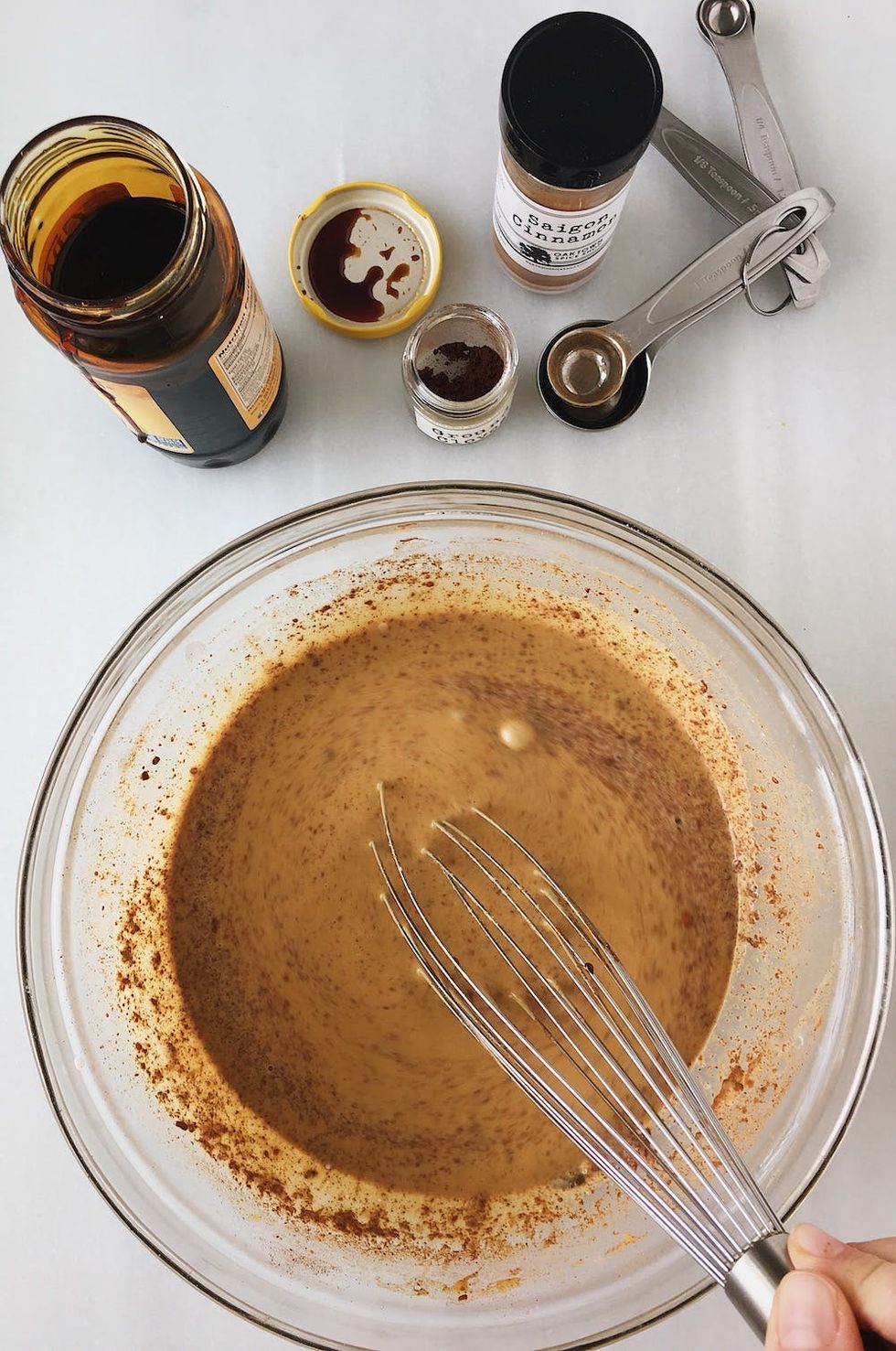 2. Prepare the custard. In a large bowl (the one you just mixed the bread and butter in is fine) combine the heavy cream, milk, and eggs. Whisk until thoroughly blended. Add the molasses, maple syrup, the spices, and salt and whisk again.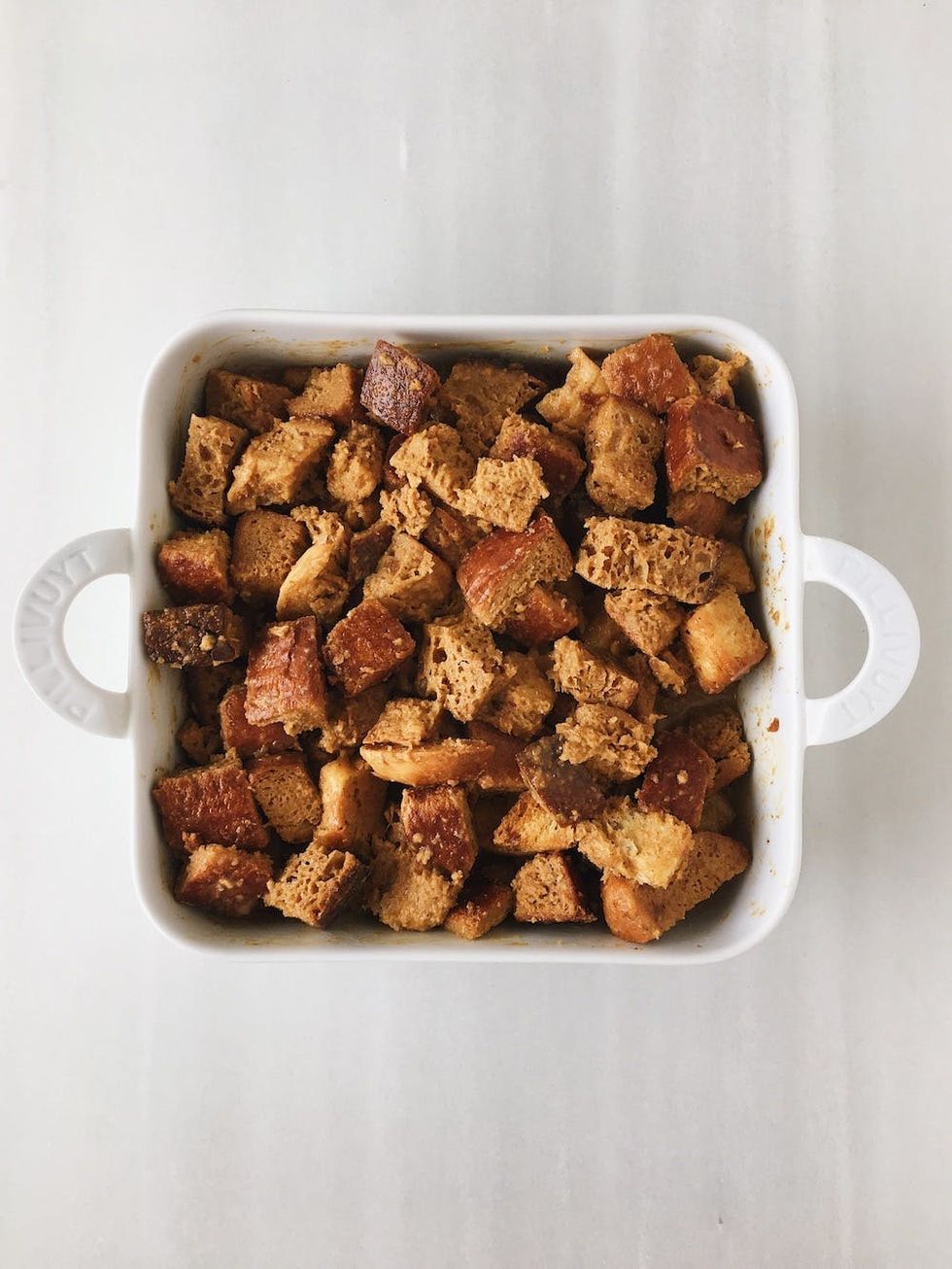 3. Pour the custard over the bread, stir to coat, and cover tightly with plastic wrap. Allow to sit for 30 minutes or up to 12 hours (refrigerate if longer than 30 minutes).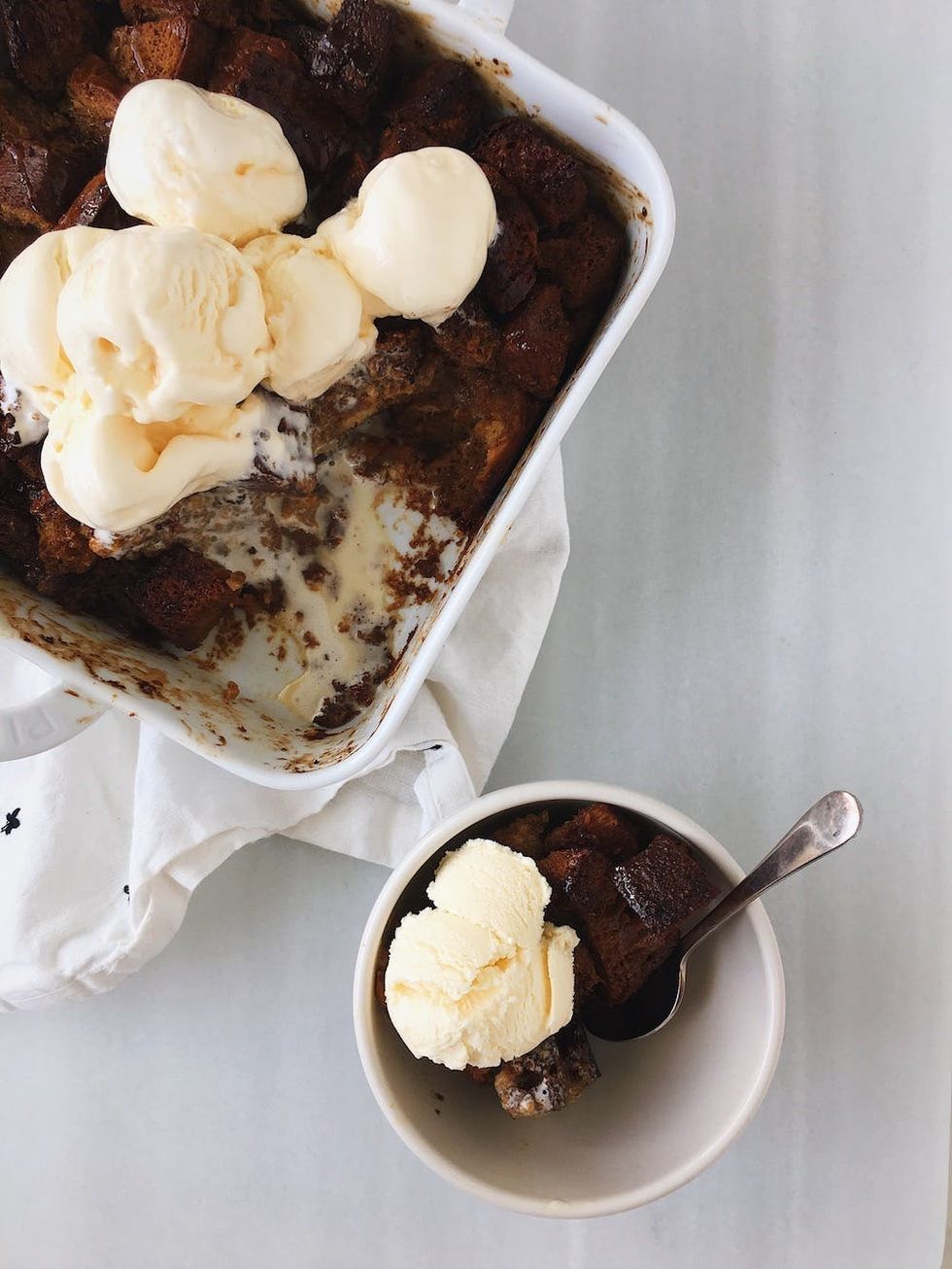 4. When ready to bake, preheat the oven again to 325°F. Remove plastic wrap and bake for approximately 50 minutes, until golden brown on top and a thermometer inserted in the middle reads 160°F. Serve warm with crème fraîche, whipped cream, or ice cream.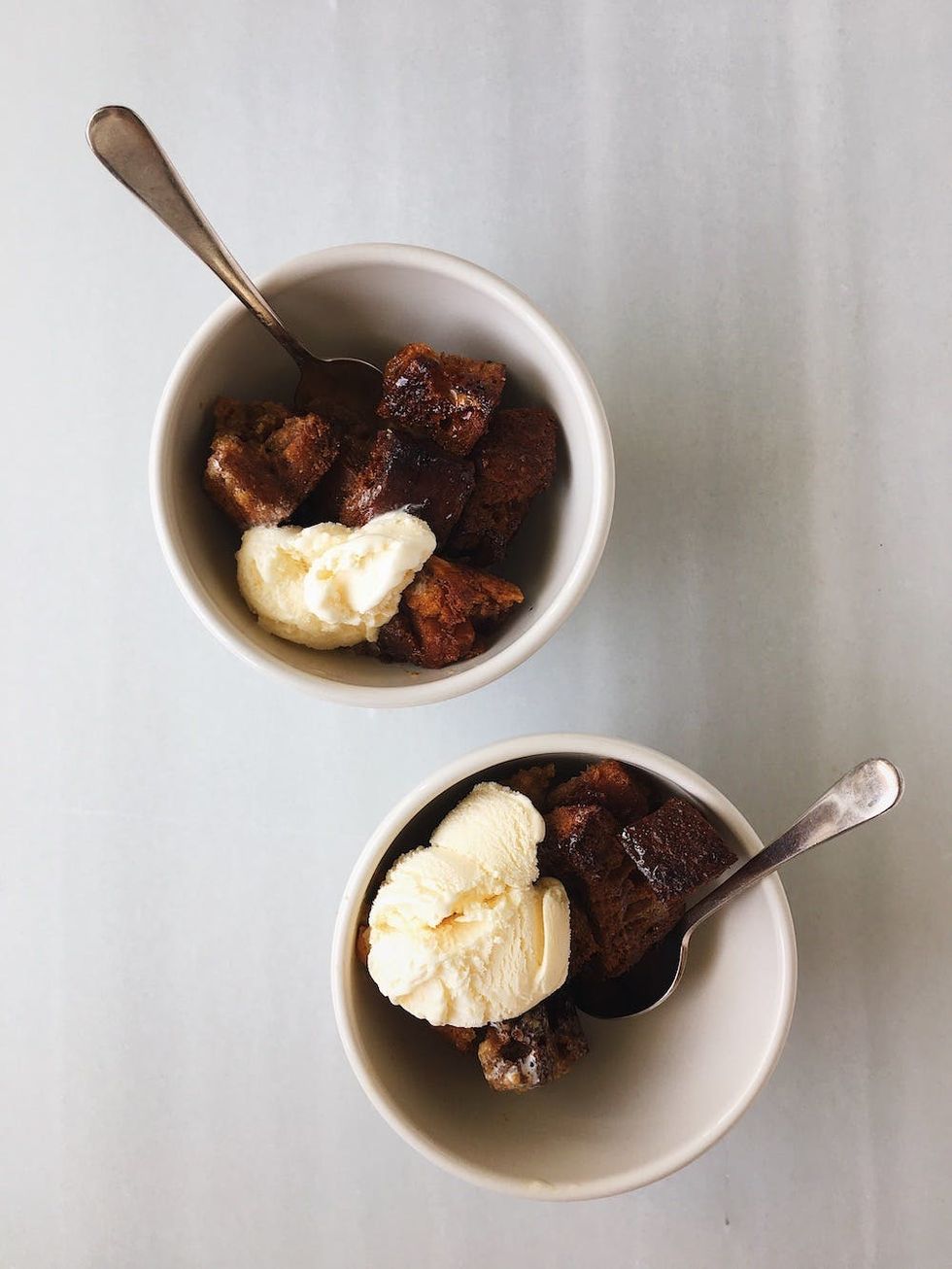 Find more holiday recipes by following Brit + Co on Pinterest.
(Recipe and photos via Jessica Smith Wall/Brit + Co)