This Modern Palm Springs Home Is Your Mid-Century Dream Come True
May 02, 2017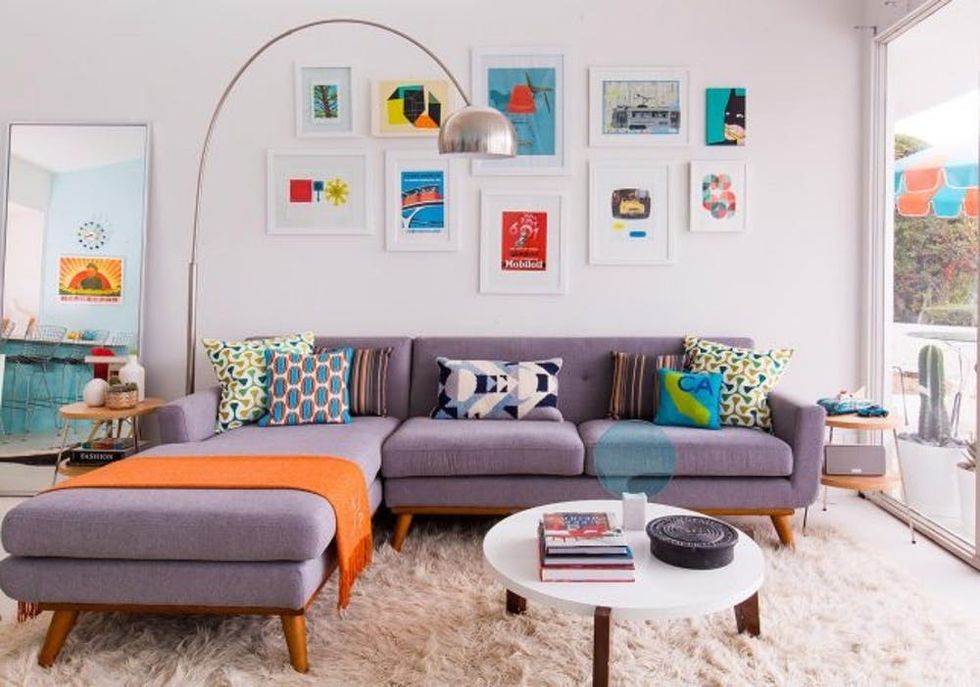 The Canyon View Estates in Palm Springs revolutionized condo living when they were built in 1962, and helped establish the California community as the mid-century modern capital of the world. The homes have endured, attracting the eye of mid-mod-lovers like Dave Arthurs and his husband, Brennan Pardee.
---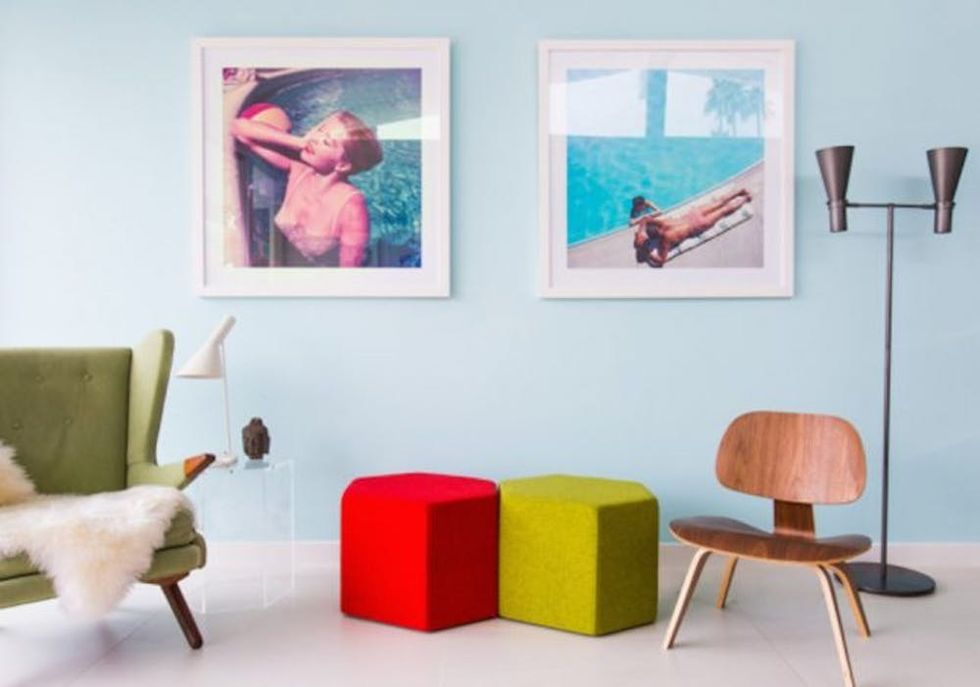 "We'd had our eye on this exact development for several years before we bought it," Pardee says. "Then a year ago, a two bedroom became available that we could totally afford and still have enough money left to remodel it. So we just jumped." The couple bought the unit with plans to refurbish it, and like many vintage-loving remodelers, they were eager to keep the original spirit of the space intact while updating its functionality to suit their 21st-century life. They turned to the experts at Laurel & Wolf and were matched with interior designer James Tabb, who was more than up for the task.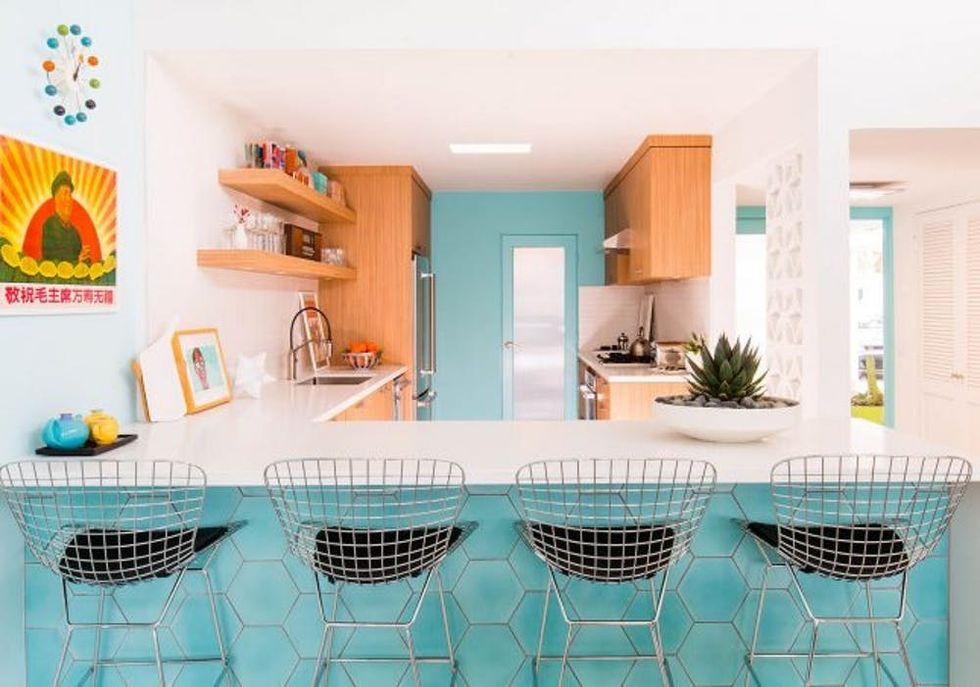 Tabb's first hurdle was opening up the kitchen. "The house had barely been touched since it was built," Arthurs says. "The original kitchen had this tacky little window and a door that separated it from the rest of the space. Kitchens from the 1960s were not meant to be seen. Today's kitchens are part of the living space, so we wanted to open that up." Tabb met the challenge by knocking down the wall between the kitchen and the living room, and then pushed the bar out to enlarge the kitchen.
"We kept the modernist style intact by incorporating details that were typical of the period," says Tabb, "such as the breeze-block partition wall and the stack-bond tile layout of the bar's backsplash." Pairing these features with the white Italian porcelain floors and authentic Bertoia stools ensured the space didn't lose touch with its mid-century roots.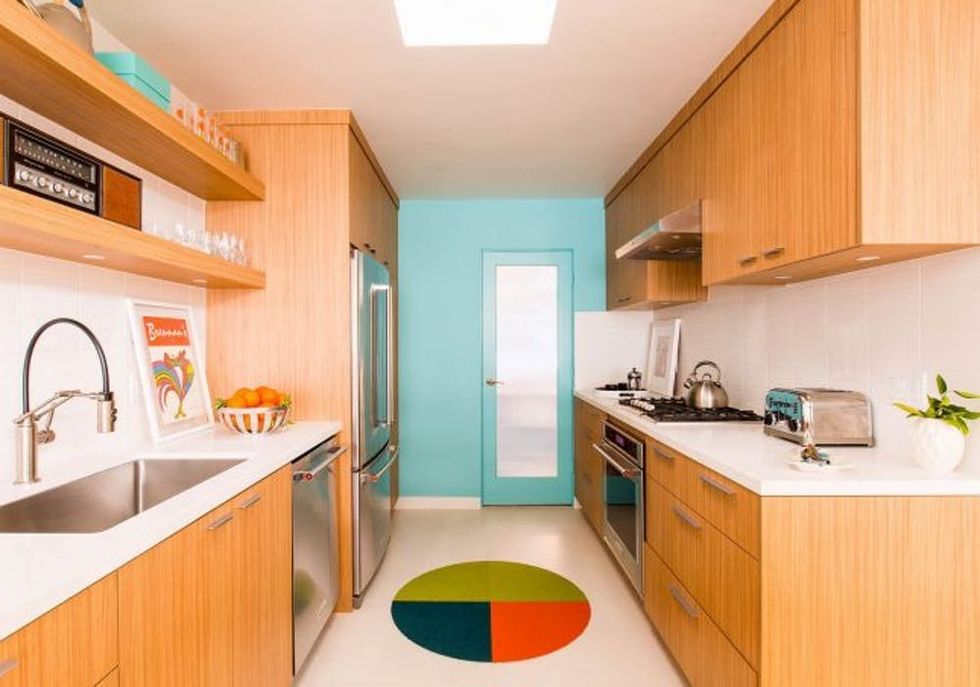 "The most challenging part," says Tabb, "was planning a layout that would update the kitchen but make it still feel like it was always in the home." The trio ultimately decided to buy new appliances but position them where they originally had been. "Just goes to show you that great design is hard to improve upon," Tabb says.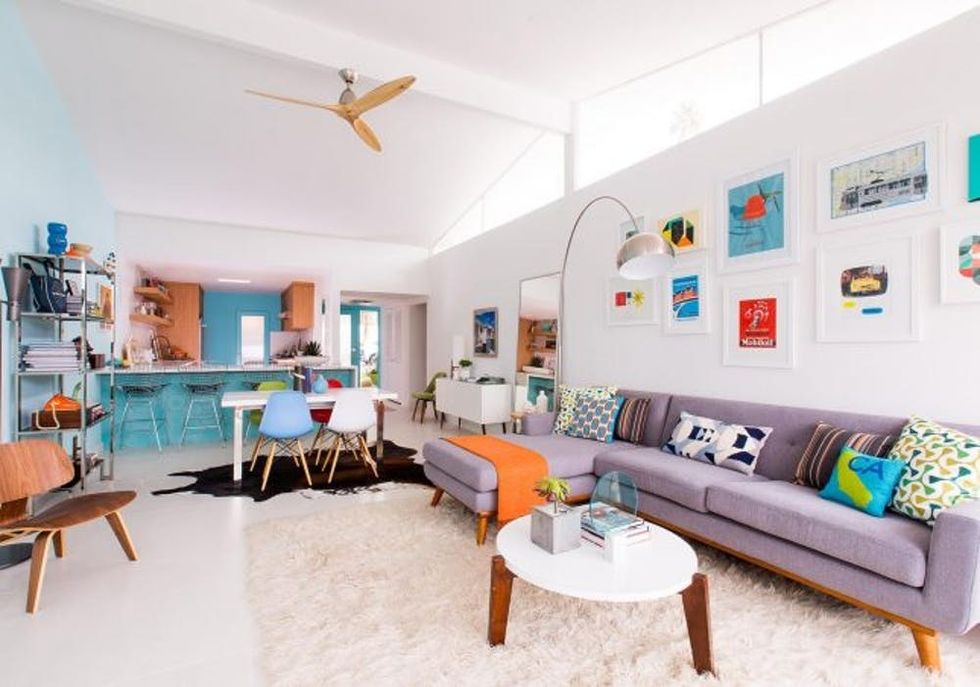 Arthurs and Pardee were blown away by the final product. "I think we've done a really nice job of respecting the aesthetic of the original design while making the home modern and functional for today's living," Arthurs says. Echoes Pardee, "I think there's a lot of mid-century elements, like the clean lines and simplicity, that work really well for life today. The open-concept floor plans make a space more livable, and the combination of indoor-outdoor living is perfect for warmer climates like this one."
Are you ready to makeover your own space? Check out our Pinterest for *all* the inspo.
(Photos via Laurel & Wolf)