Wrap Your Baby Up like a Burrito in This Ridic Blanket
Nov 27, 2014
Oh, baby. This Skymall product by Bon Vivant Baby is the only thing you need if you have any babies or parents on your gifting list this year. It's a swaddle blanket that's printed like a tortilla, so your baby can be rolled up snuggly just like a delicious burrito. "Looks like a real tortilla!" is the actual thing written next to the picture. And we believe it. We have nothing more to add, except maybe hot sauce. Just kidding — guacamole.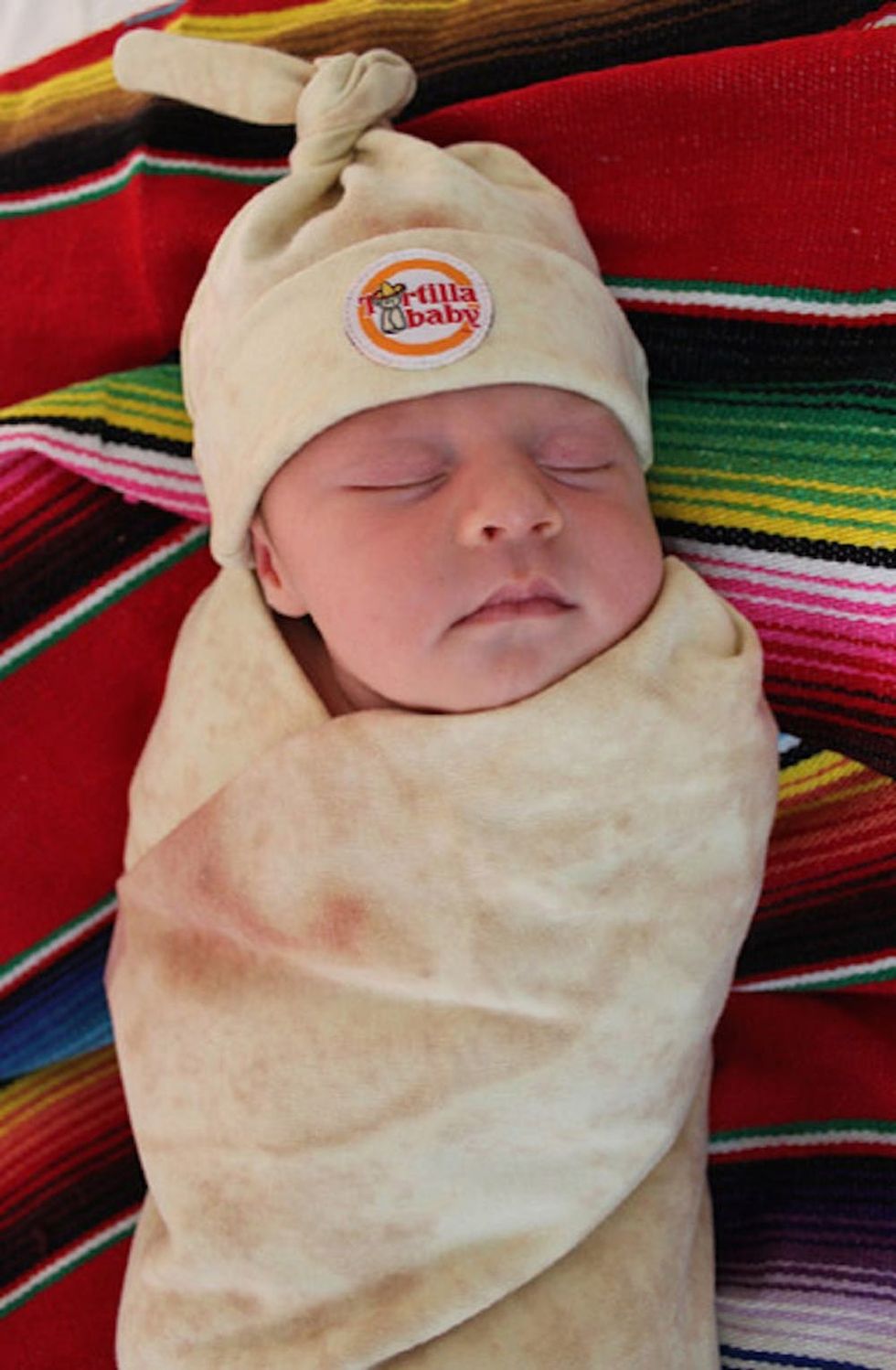 ---
The tortilla baby swaddle retails at $48, and there's a matching hat. And P.S. The same company makes little eggroll and sushi swaddles, too.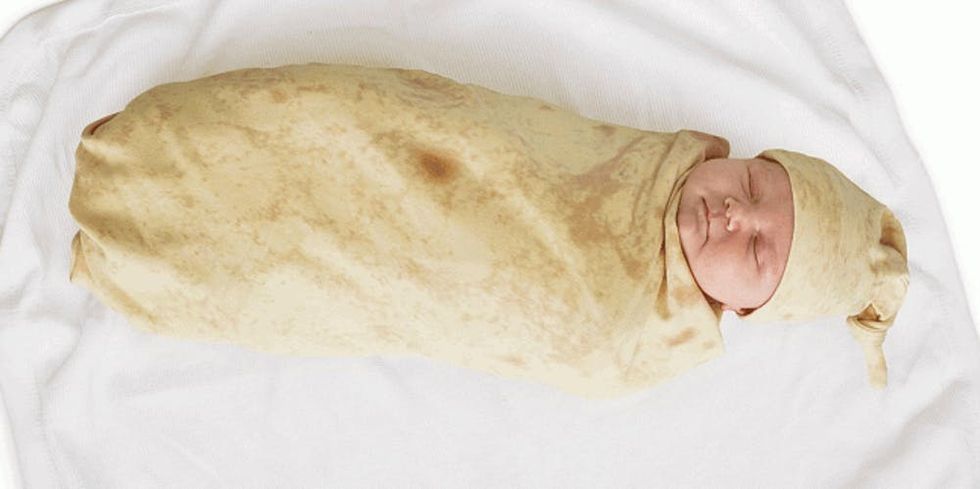 Have you ordered three already? Let us know in the comments.
(h/tBold Italic)
Parenting