FYI, Ugly Christmas Sweater Leggings Are Our New Favorite Loungewear
Dec 14, 2017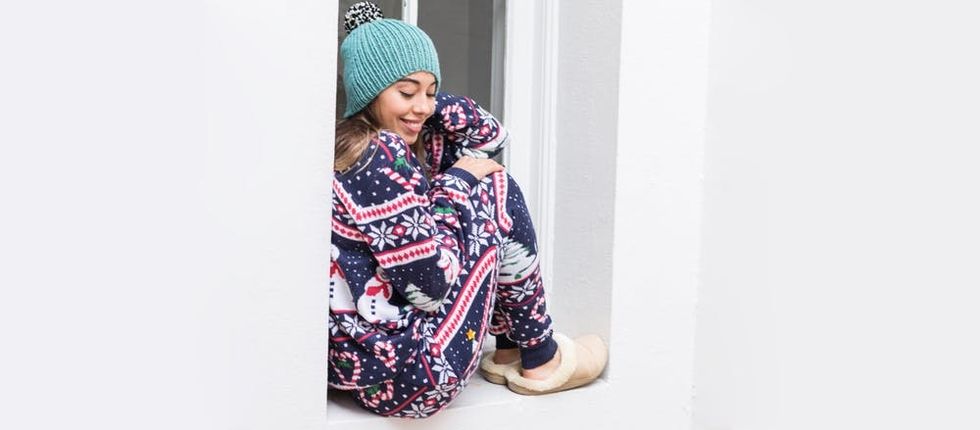 One of our favorite December traditions is rocking the epic ugly sweater. After years of ugly sweater parties, our closets are filled with countless options to choose from — advent calendar sweater, Christmas tree sweater, and don't forget those ugly sweater dresses. This year we decided to change it up a bit and turn the tacky Christmastime favorite into ugly sweater *leggings.* Pair these with your ugly sweater on top and get ready to cancel all your plans, because this eye-catching duo will be just that cozy. Follow along to learn how to turn any sweater into a pair of crazy-looking holiday pants.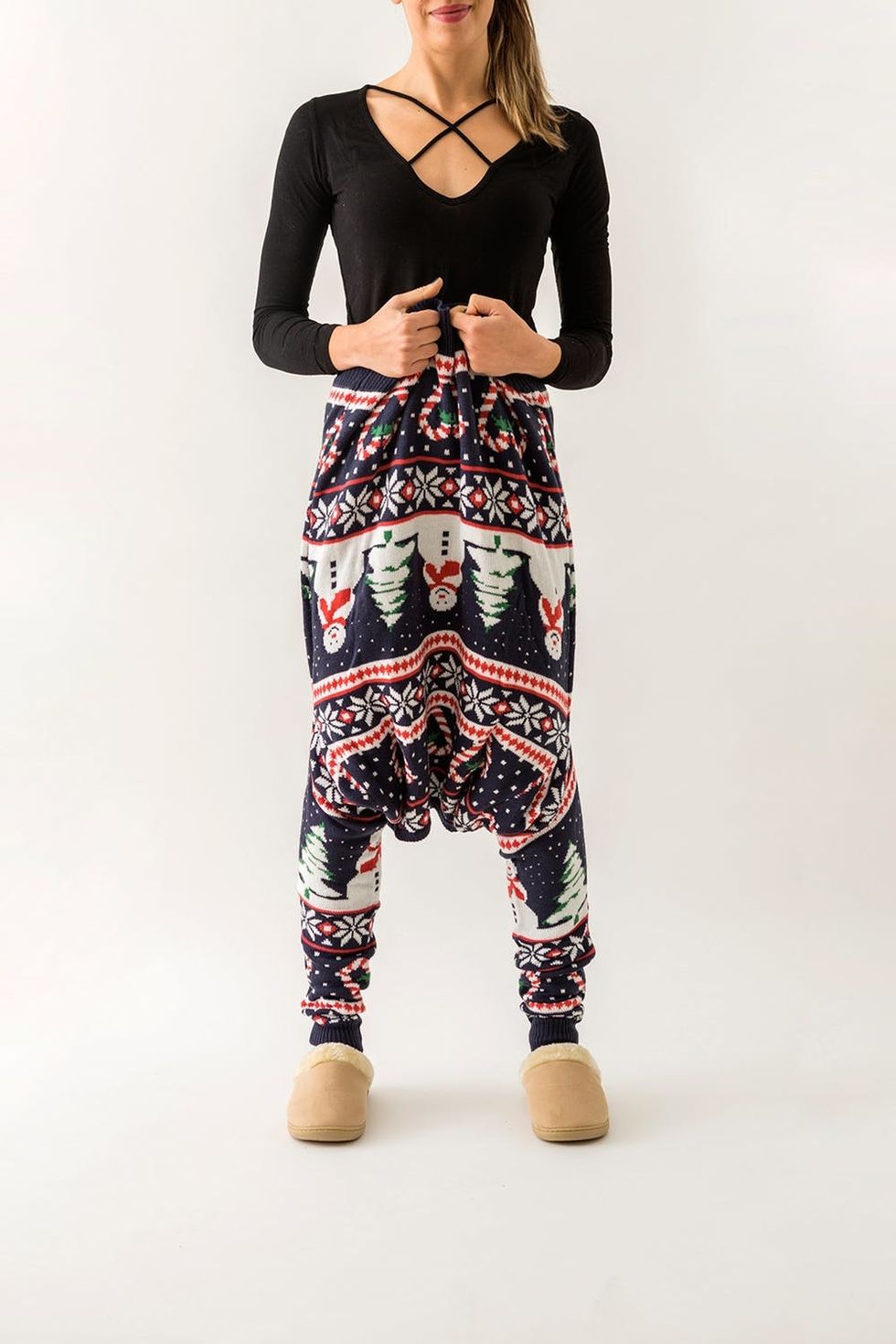 First things first: Try on your sweater... on your legs. Each sweater will stretch differently, so it's important to see what style will work best on your legs. To create a size small woman's legging we used a men's size large sweater that we found on Amazon.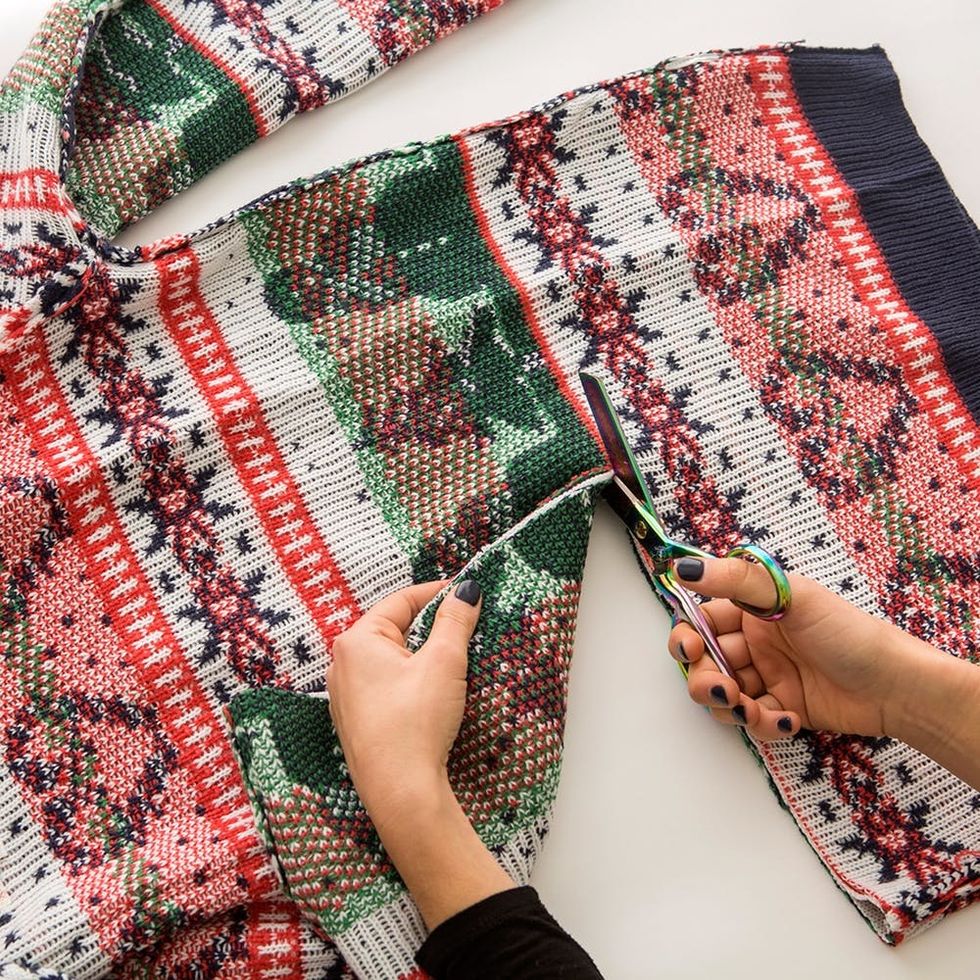 Turn your sweater inside out and cut off the bottom 10 inches of the sweater. This will be used to create the waistband.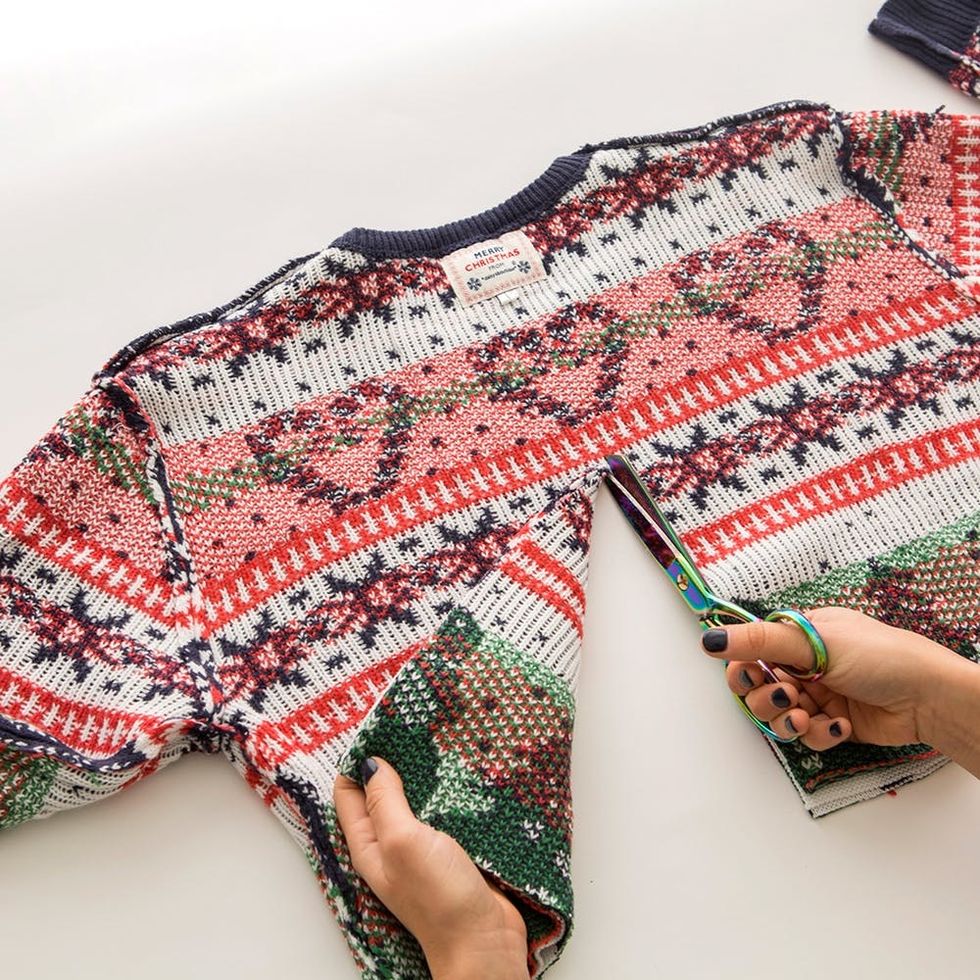 Now it's time to work with the top section of the sweater. Start from the bottom and cut the sweater exactly in half.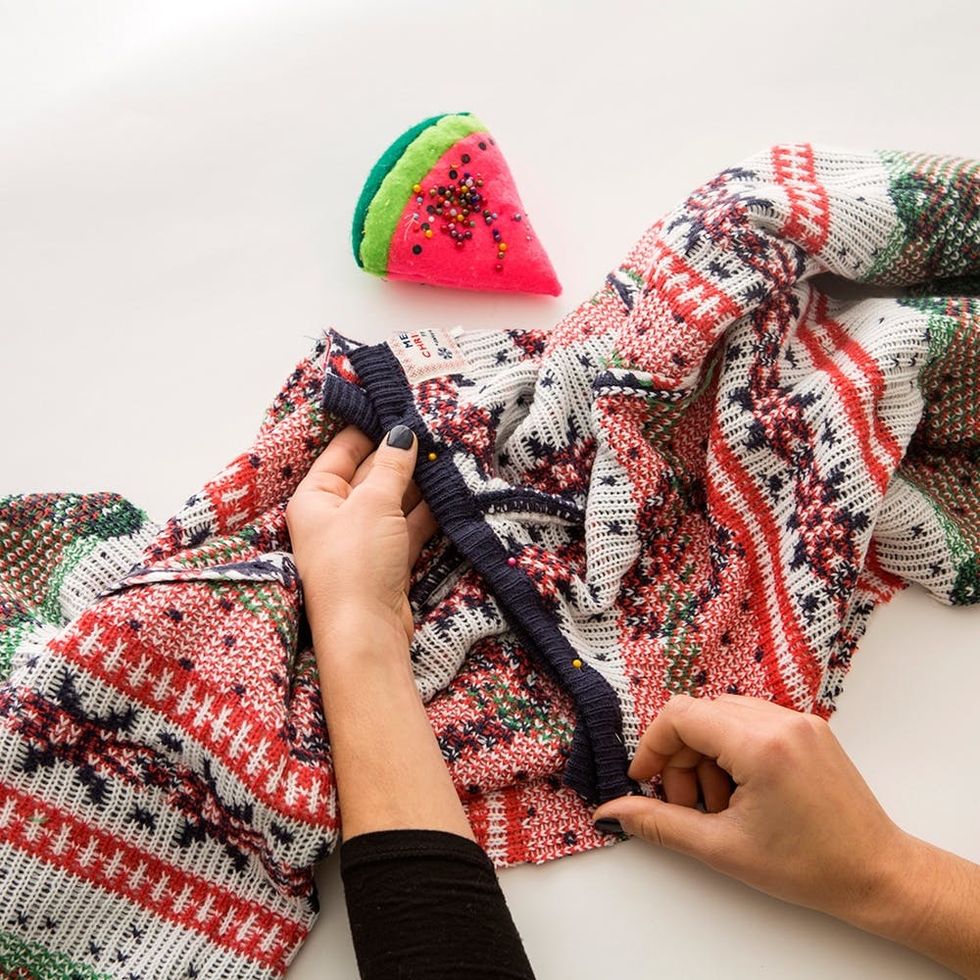 Take the two arm pieces of the sweater and pin the neckline together, with the good sides facing inward. The neckline will turn into the crotch of your leggings.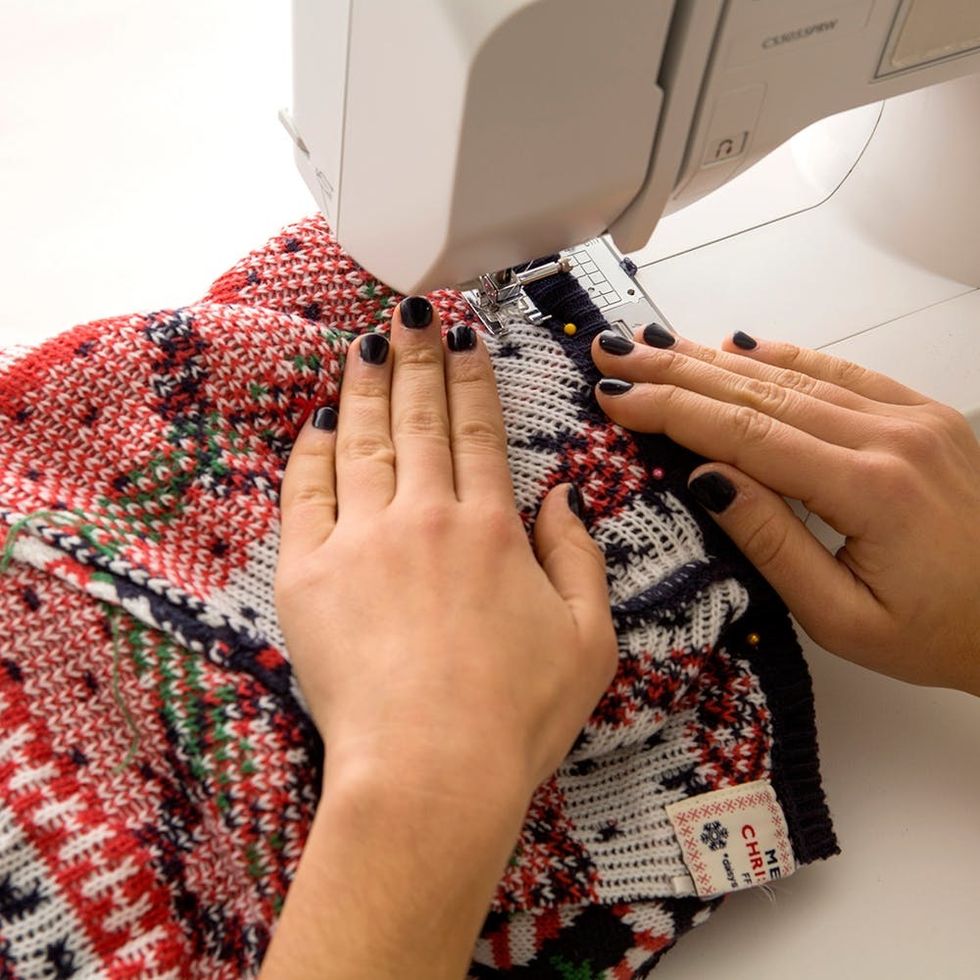 Once pinned, sew this seam together.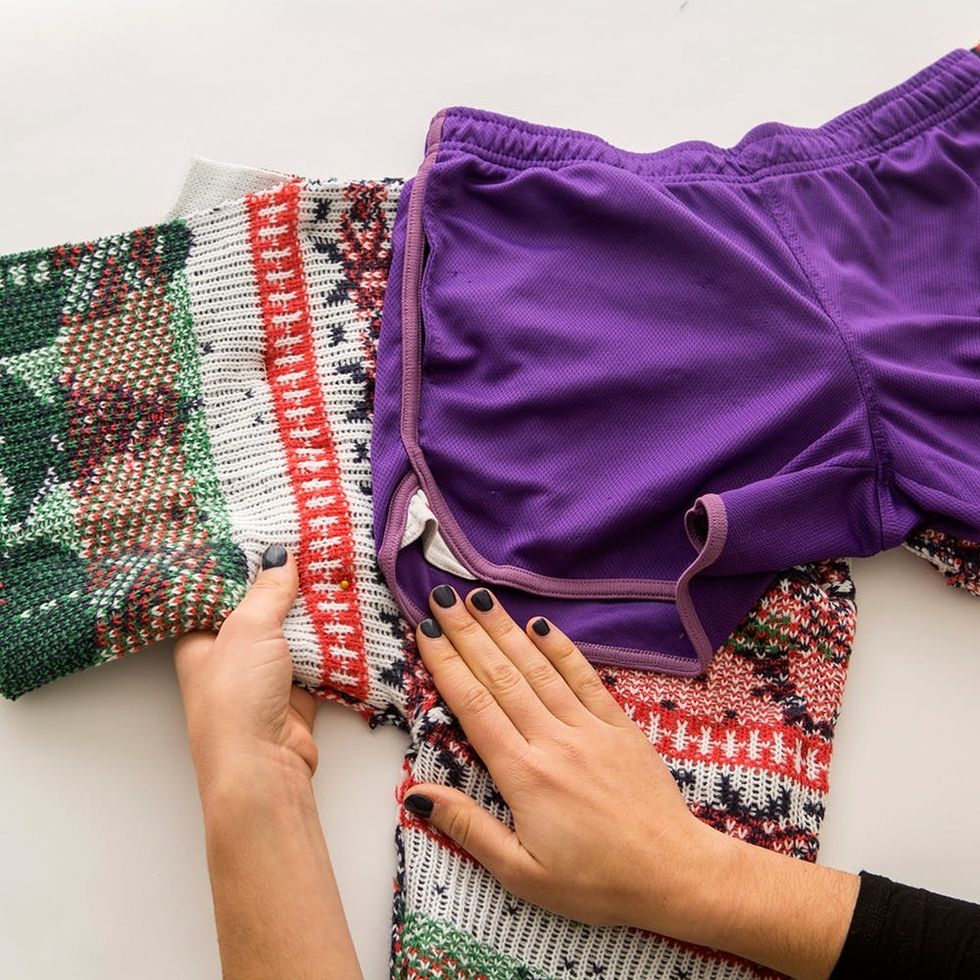 Lay a pair of shorts on top of your sweater leggings. Match up the crotch seams and pin the outer right and left edge to sweater leggings to reflect the line of your shorts.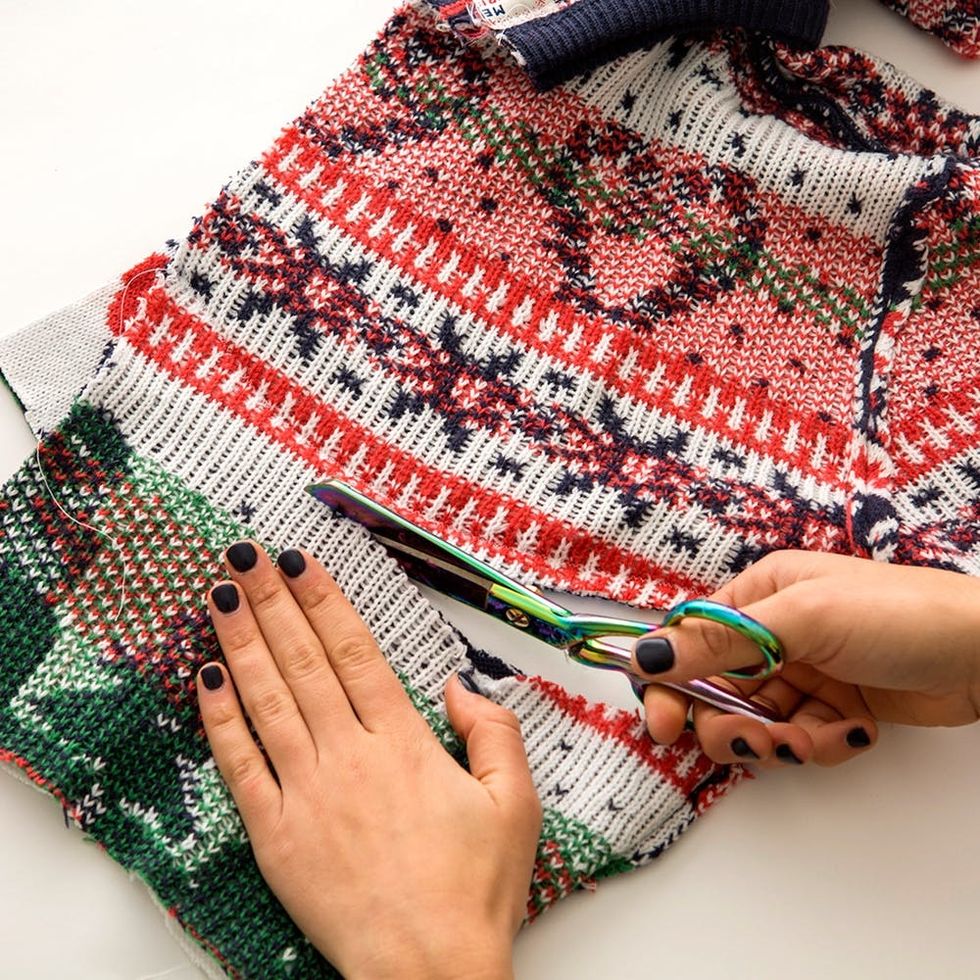 Sew your pinned line and cut away the extra sweater fabric.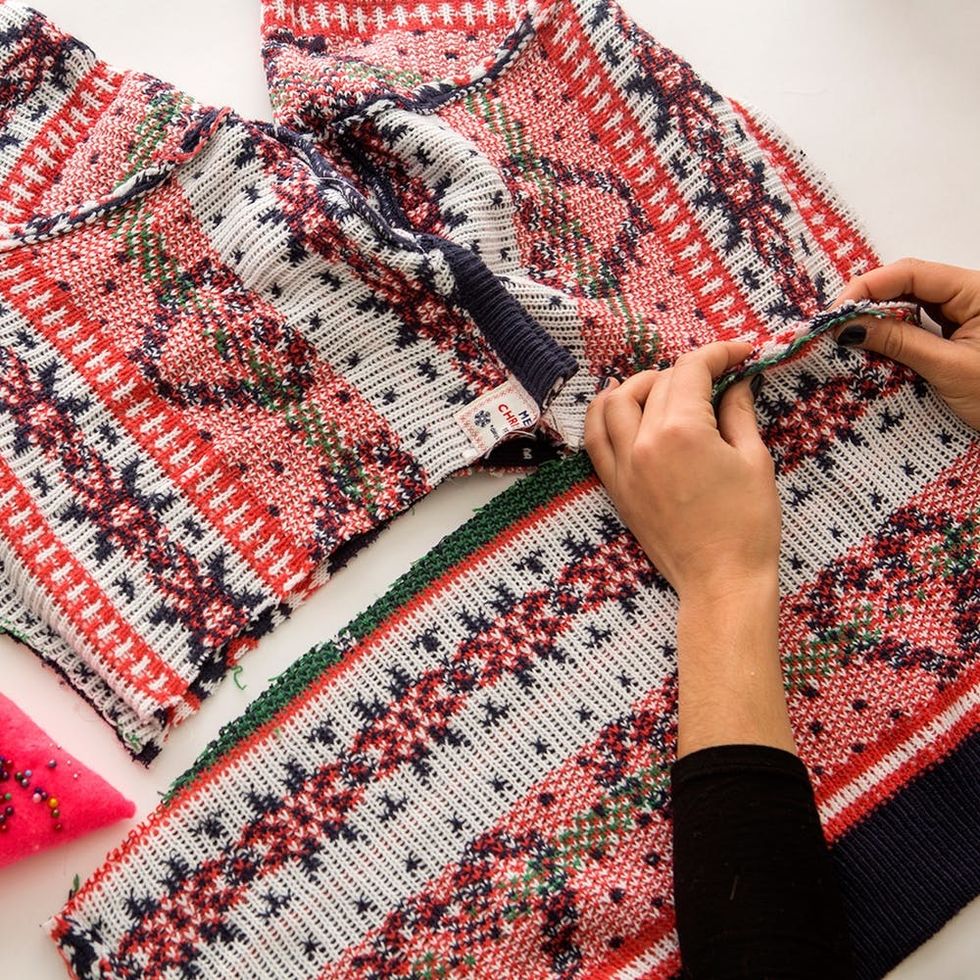 Pin the top of your sweater back onto the leggings and sew in place.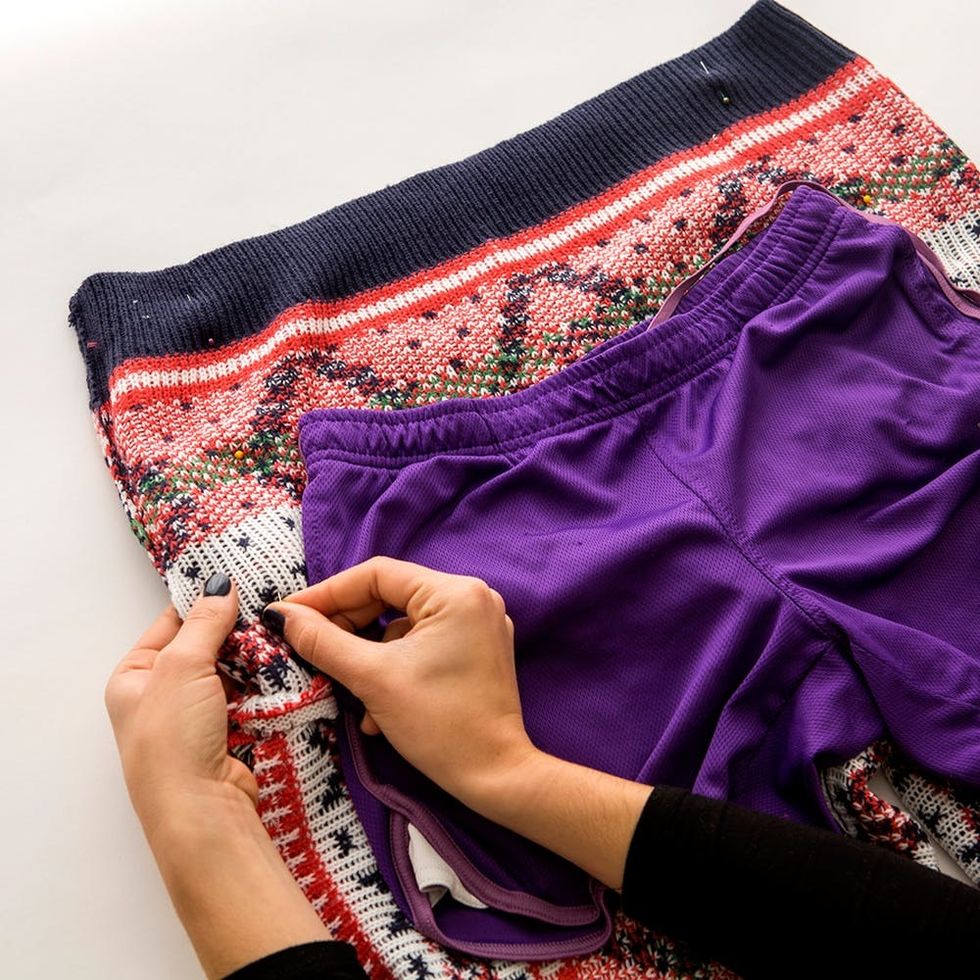 Lay your shorts down one more time and pin an outer edge that reflects the lines of your shorts.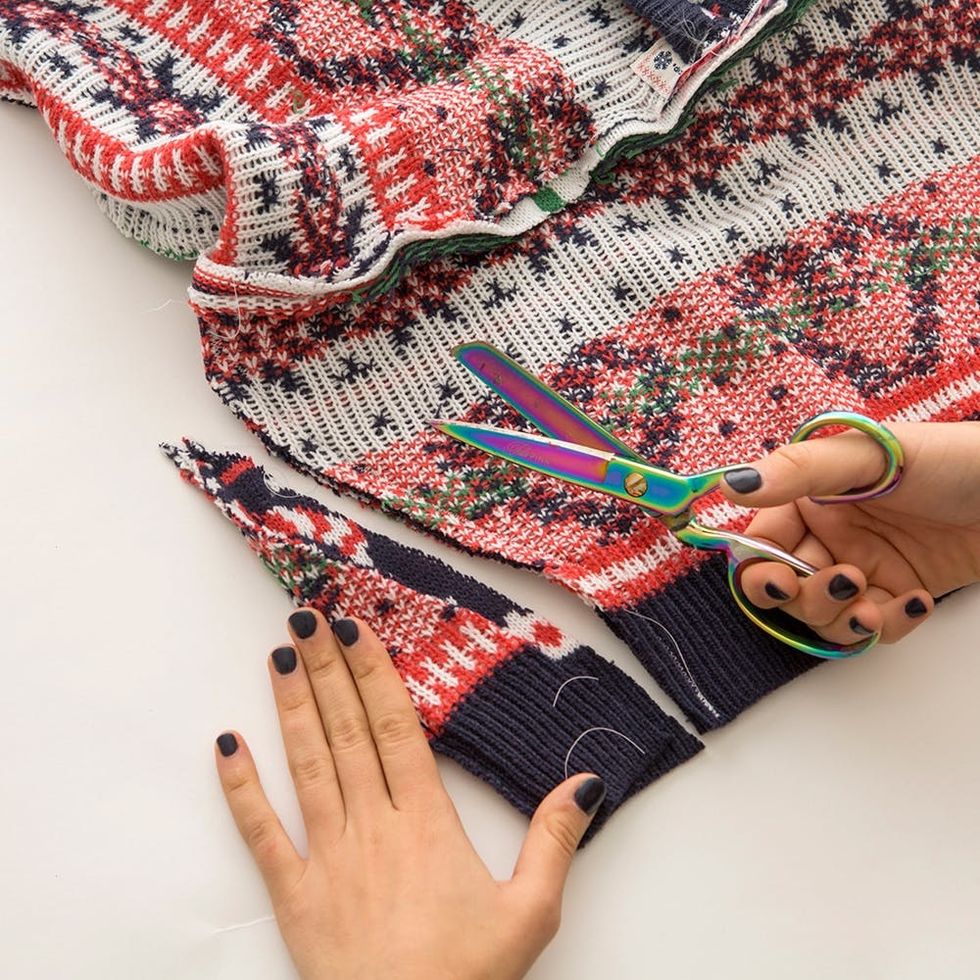 Sew these edges and cut away the extra sweater material.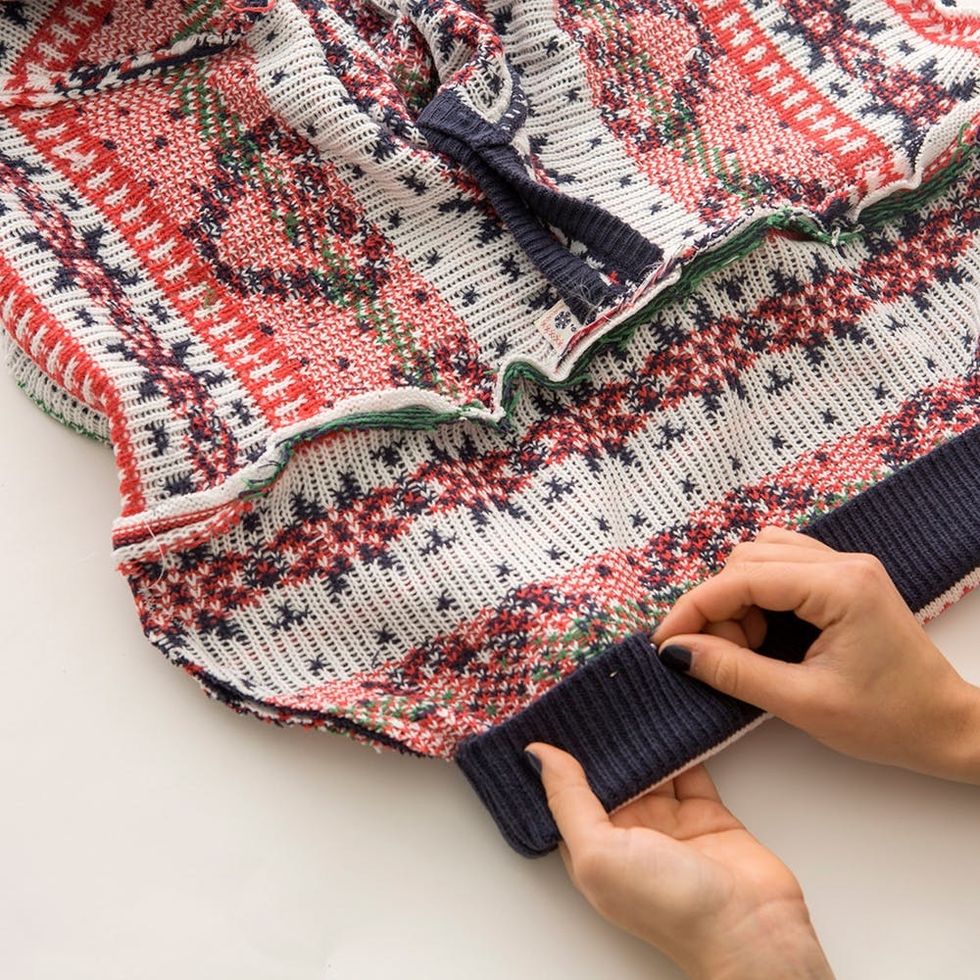 The last step is creating the waistband. Fold the top edge of the sweater down, pin in place, and then sew. Make sure to only sew 7/8th around the waistband so you leave a small hole to thread the elastic through.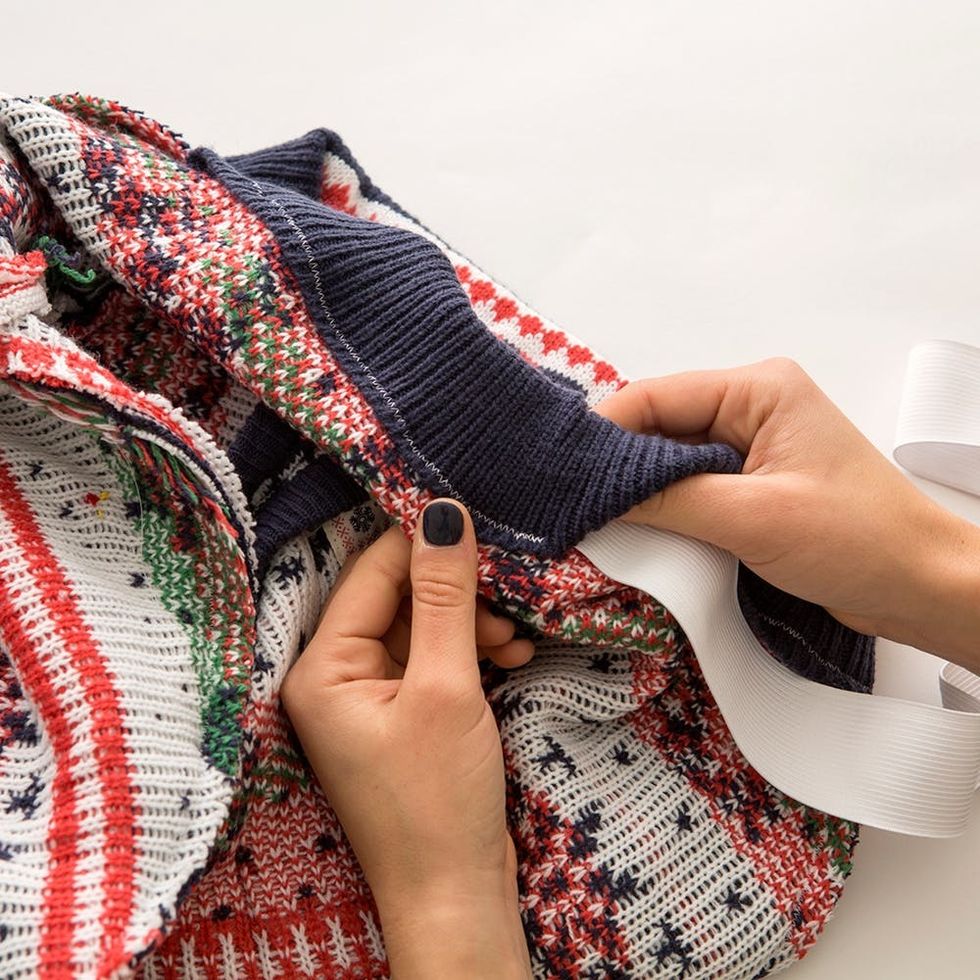 Cut your elastic three inches smaller than your waist measurement and then thread the elastic through the waistband seam.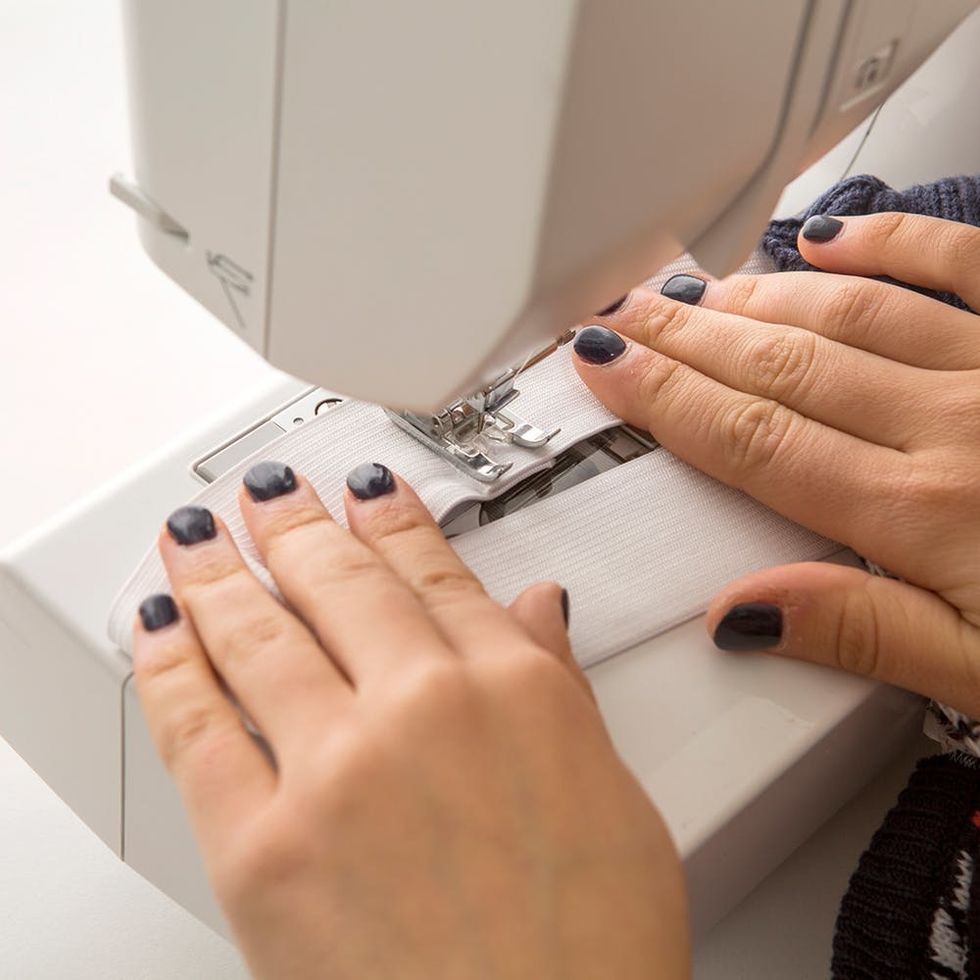 Sew the ends of the elastic together to create a loop and then close up the hole in the waistband.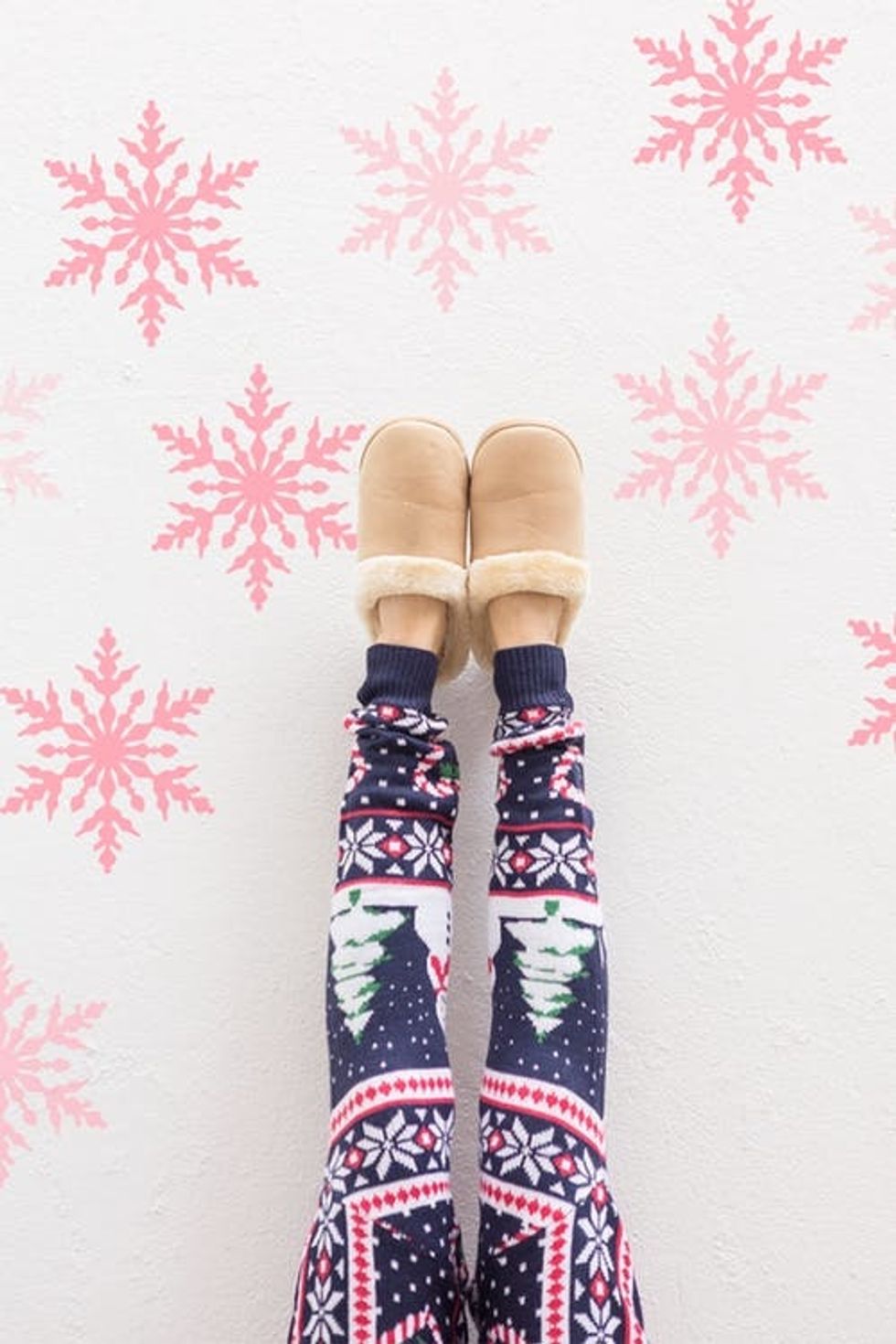 Tada! Ugly sweater leggings that are the perfect loungewear for the snowy months ahead.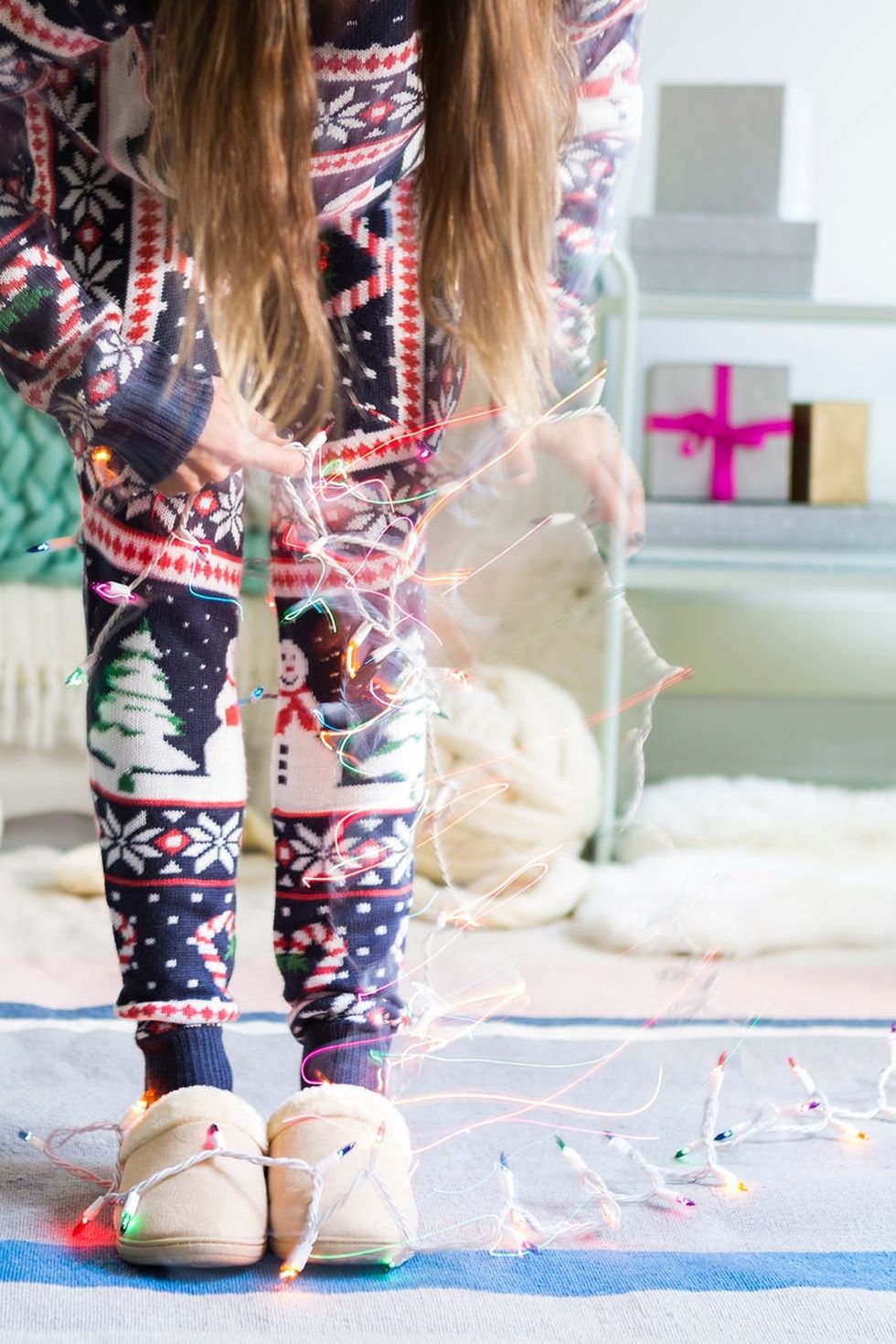 We've all been there — amrite?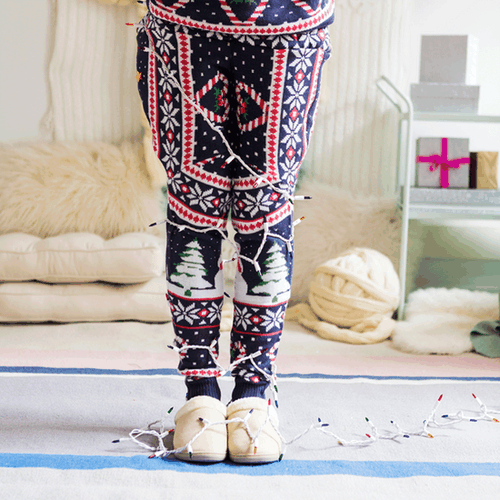 Happy holidays ya'll. Shine bright!

Show us your latest project by tagging us on Instagram + using hashtag #iamcreative!
DIY Production and Styling: Kelly Bryden
Photography: Brittany Griffin
Brit + Co may at times use affiliate links to promote products sold by others, but always offers genuine editorial recommendations.