Unleash Your Inner Artist With These Matisse-Inspired Manicures
Feb 06, 2019
There's nothing like a fresh mani to top off any #OOTD. But, with so many nail colors and designs to choose from, how's a girl to know which polish to pick? Don't let endless options stress you out. In this series, we're diving deep into top nail trends to teach you how to DIY and provide color and inspiration along the way.

---
We're always on the hunt for a nail art trend that is just as easy as it is fabulous. And right now, we can't get enough of the Matisse-inspired nail art ideas popping up all over our feeds. Nail polish enthusiasts all over the world are channeling the artist within to paint museum-worthy recreations of the famous Blue Nude II, modern spinoffs of The Sheaf, and more. If you want to try your hand at a lacquered masterpiece à la Matisse, read on to learn how to get the look.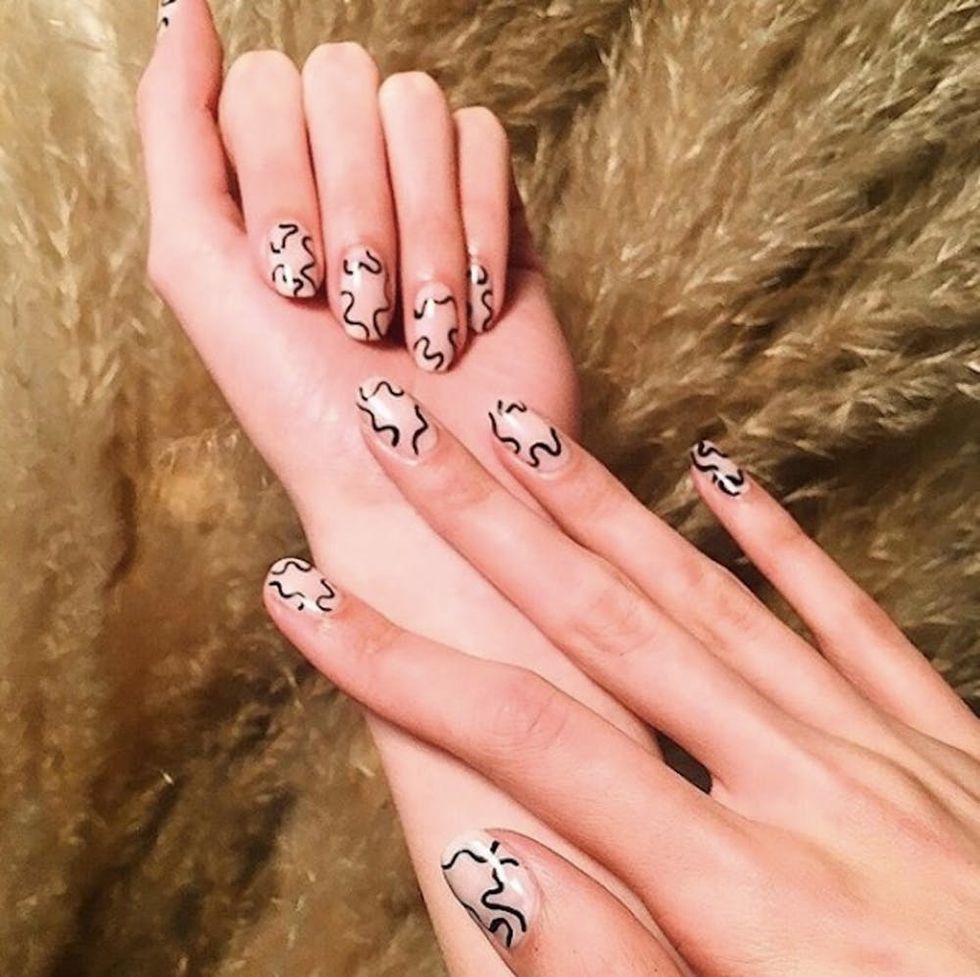 Achieving a Matisse manicure is as simple as a few squiggly lines and eye-catching color options. Before you get started, select two contrasting colors to elevate the design. Eda Levenson, the founder and creative director of Lady Fancy Nails, recommends a sheer base paired with a bold hue for a striking negative-space effect. Start with your base color, then go in with a fine brush to add the artwork. "From [the] lower corner edge of the nail, paint a squiggle that curves toward the top of the nail," Levenson instructs. Repeat this step two or three times per nail, leaving space between each flowing line. Then, once the design is dry, go in with a high-gloss top coat. (Photo via Chillhouse)
For a more advanced take on the trend, draw inspiration from Matisse's famous leaves. Again, pick two contrasting colors for your look. Begin with a solid manicure using one color, then dip a thin brush into the second color to form the design. "Start with the stem, then drag the brush outward and round out the ends [to create each sprig]," says Hannah Johnson, a nail artist at Wild Oleander in Brooklyn, NY. Mimicking Matisse is all about going with the flow. "Don't worry about perfect shapes or lines; be loose with it," Johnson advises.
Think you want to try your hand at the trend? Keep scrolling to see some of our favorite mini-masterpieces from the 'gram.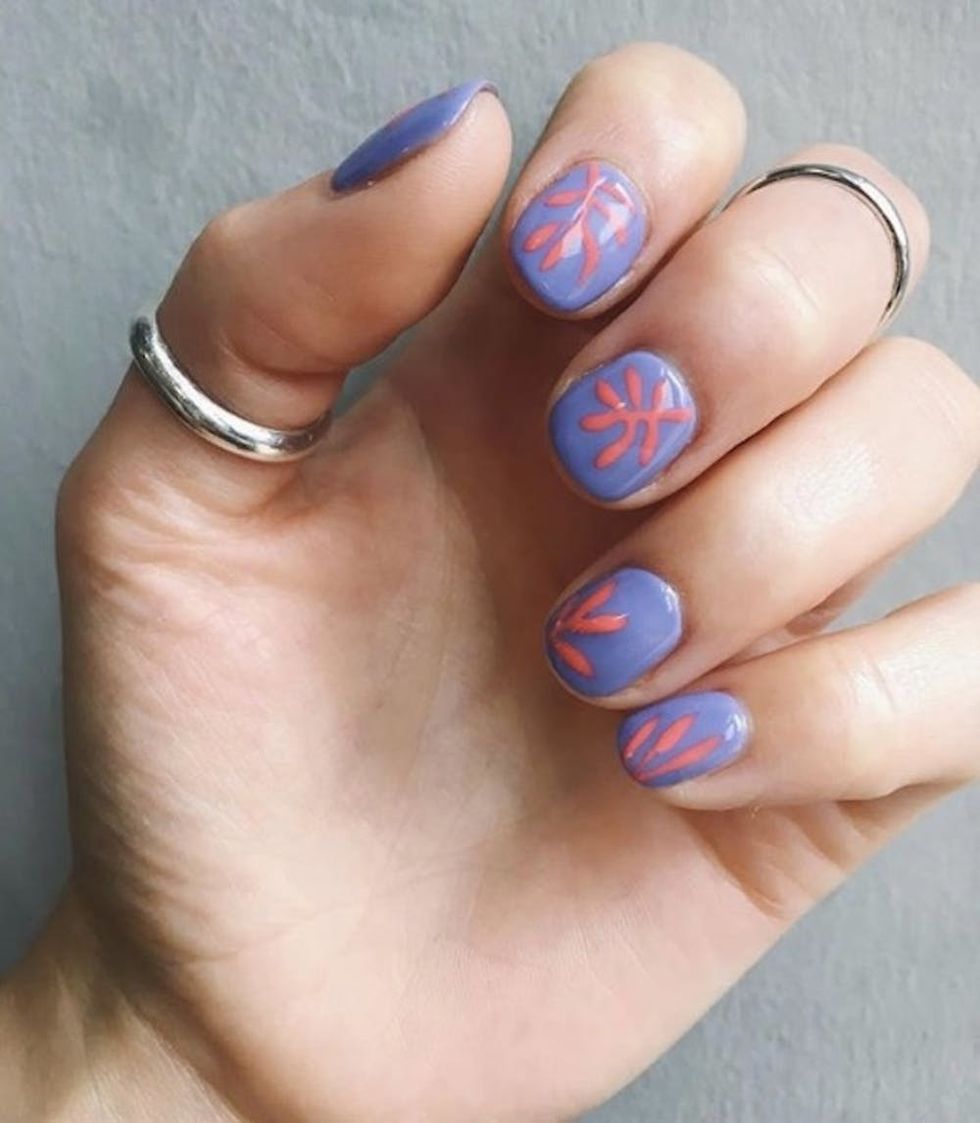 1. Coral de Couteaux (via @buffcsjen)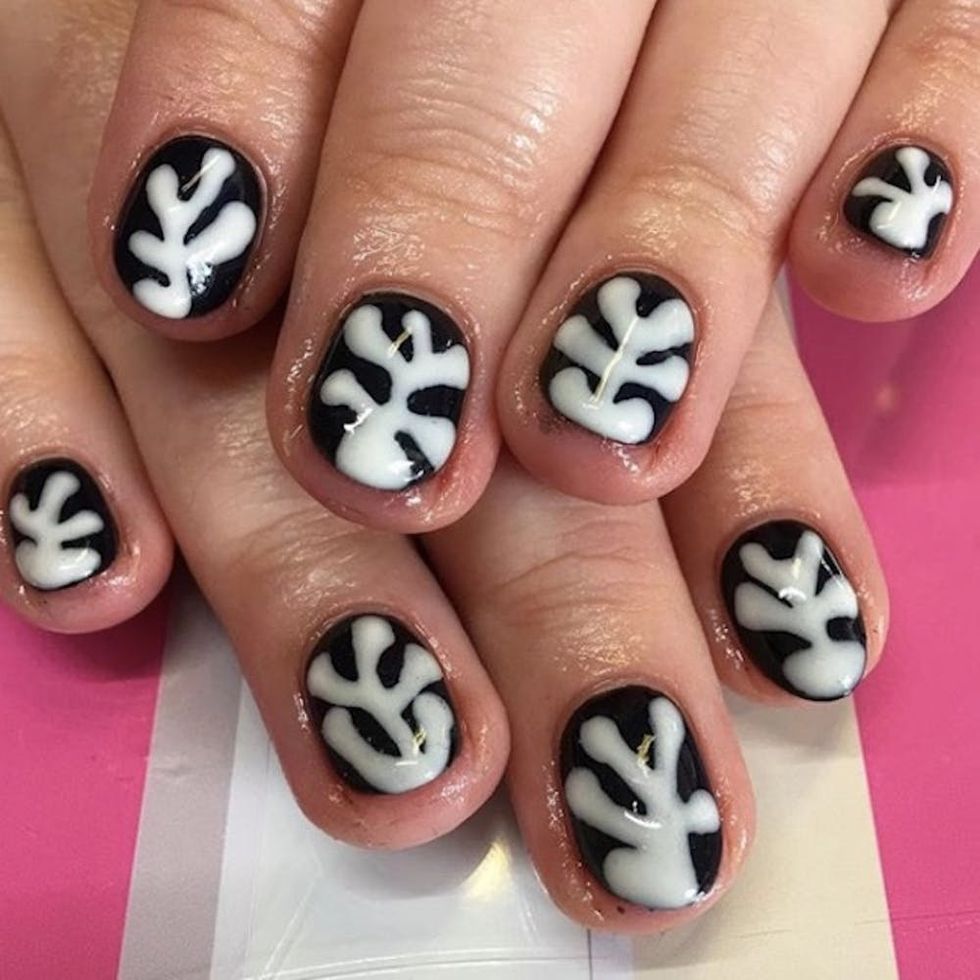 2. Black and White Le Lanceur (via @swoonnails)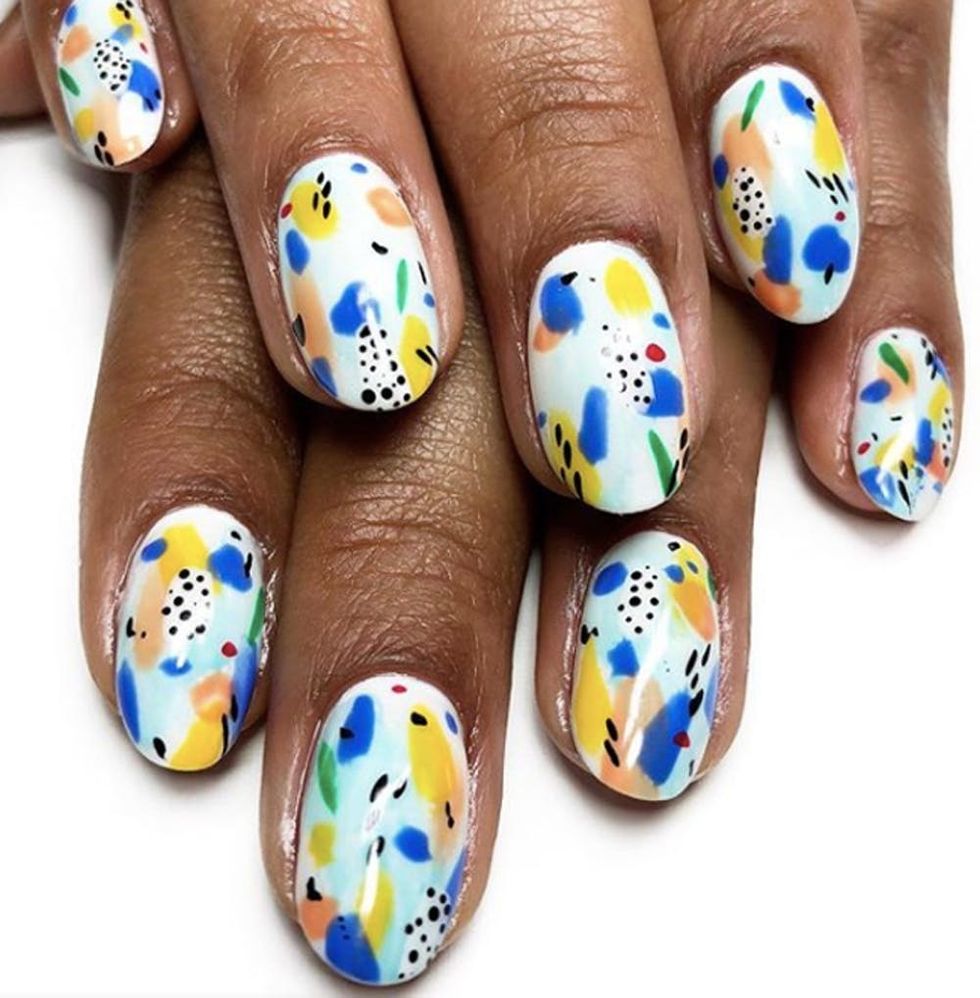 3. Spots and Dots (via @nailditbyalyssa)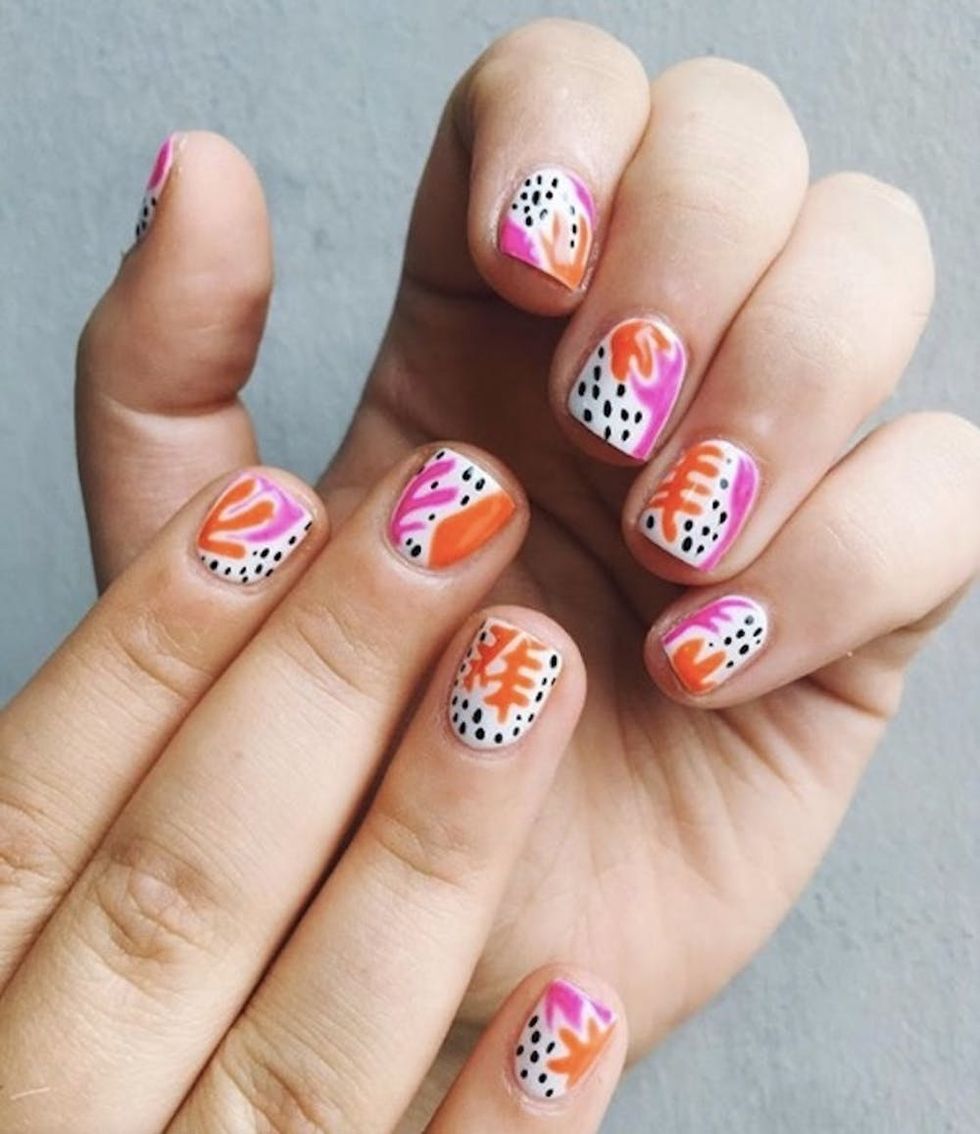 4. Notable Neon (via @buffcsjen)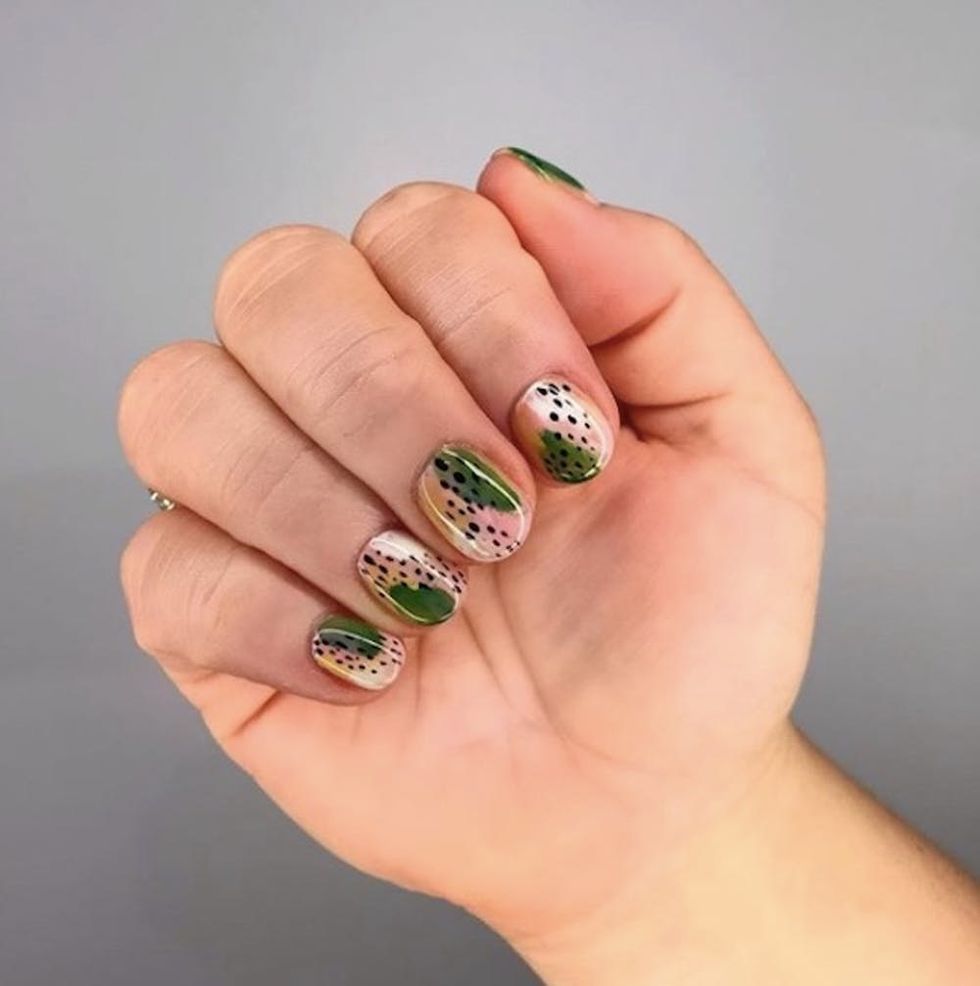 5. Spots and Blots (via @raechelsnails)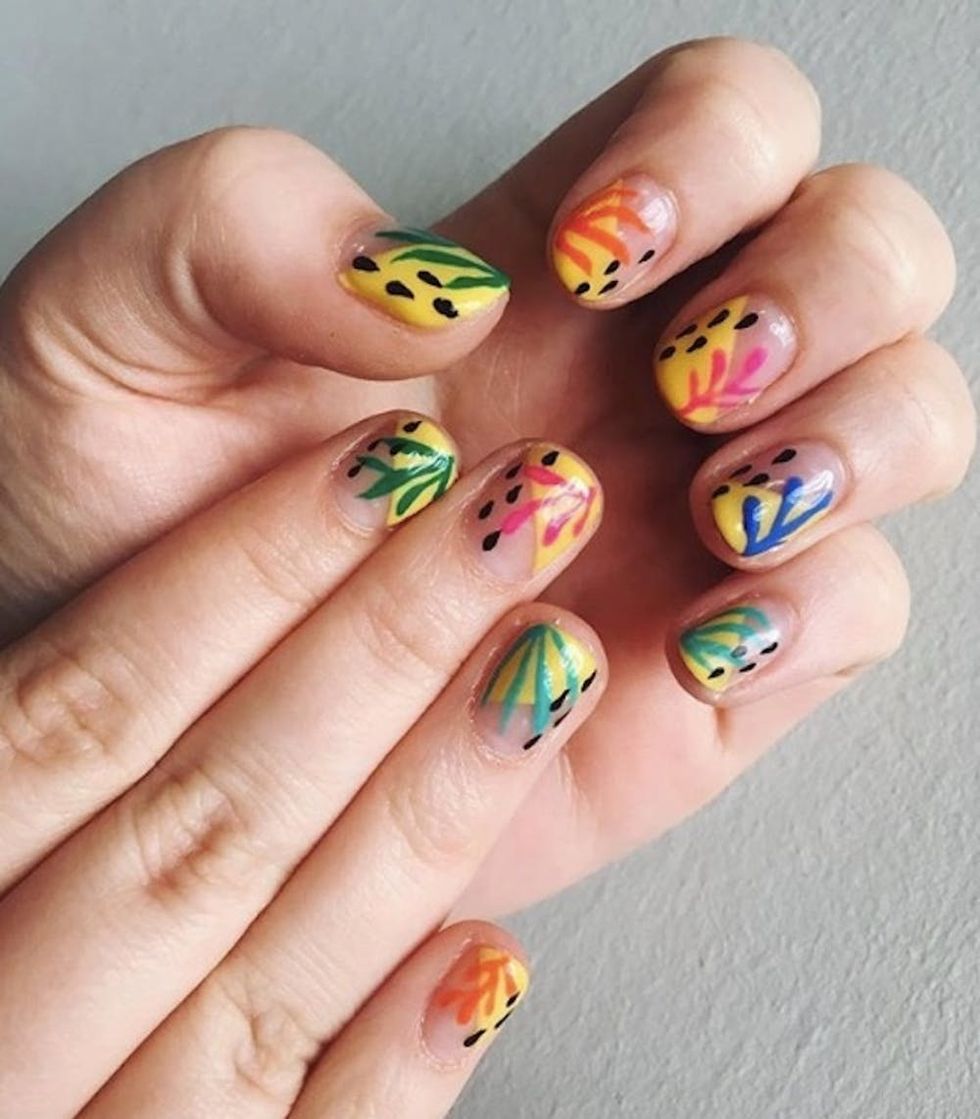 6. Color Block Sheaf (via @buffcsjen)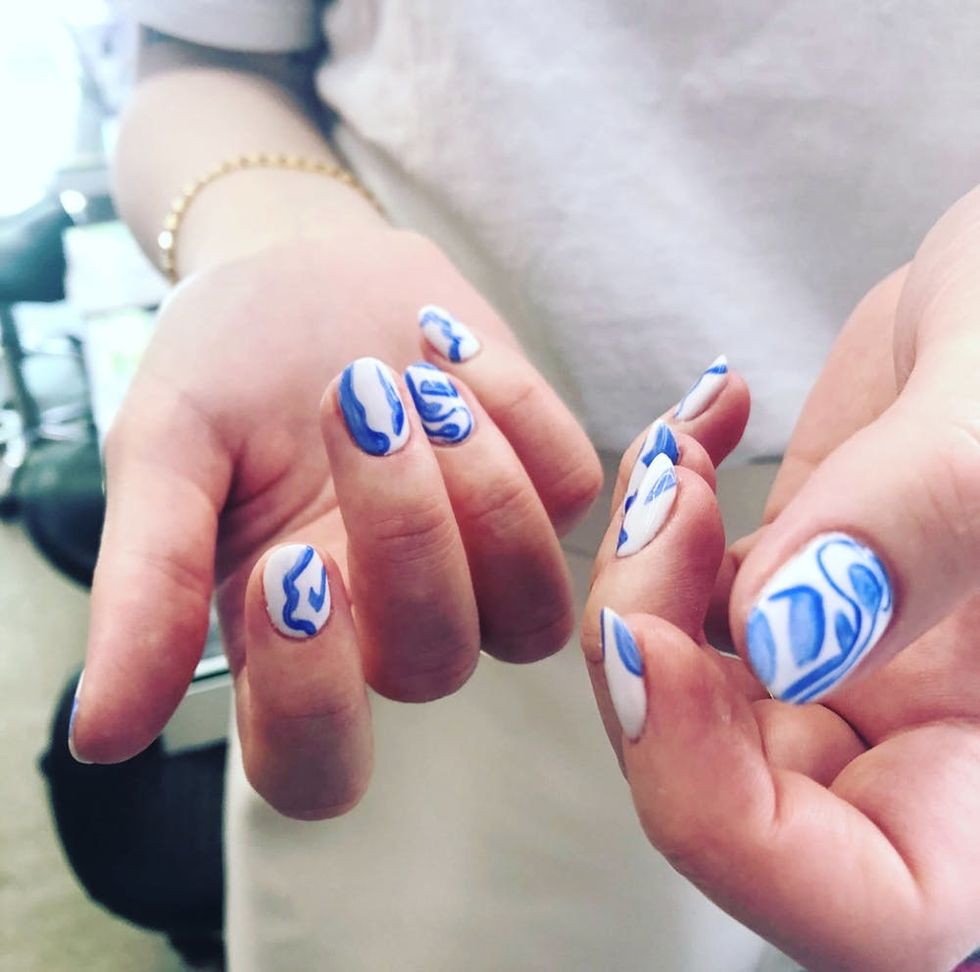 7. Oceania (via @nails_byjc)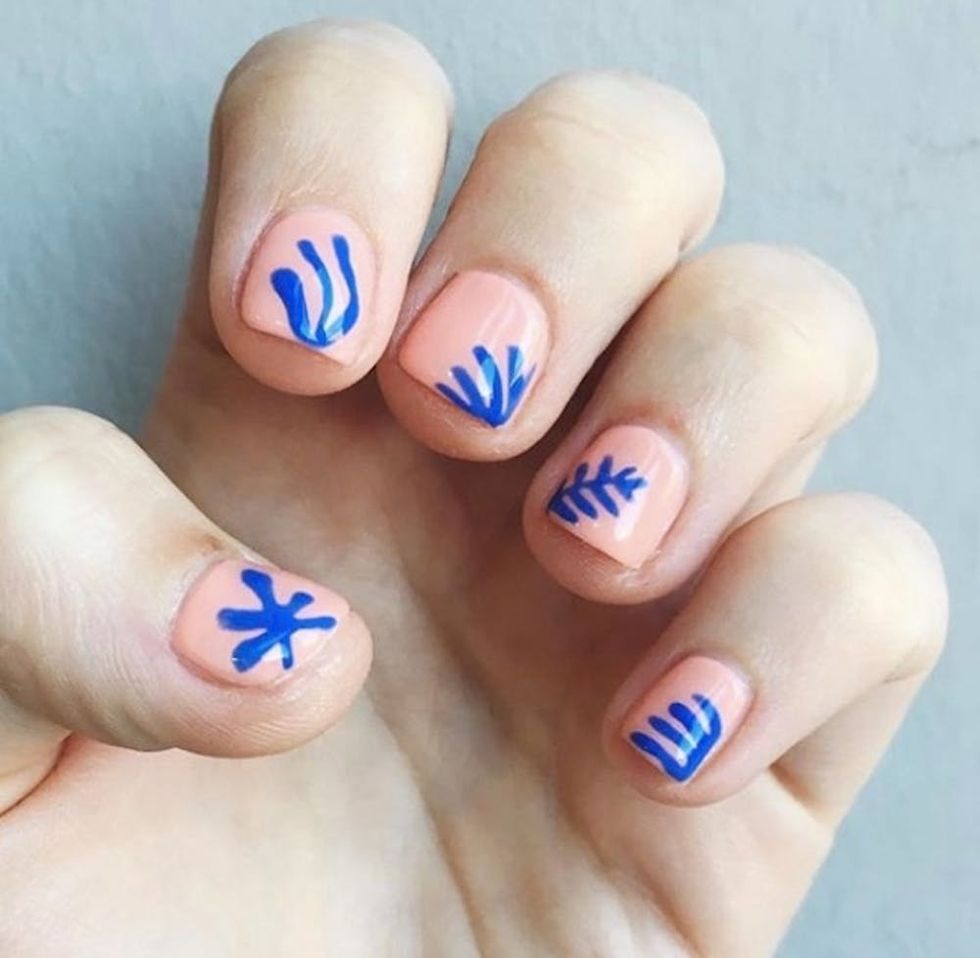 8. Peachy Perruche (via @buffcsjen)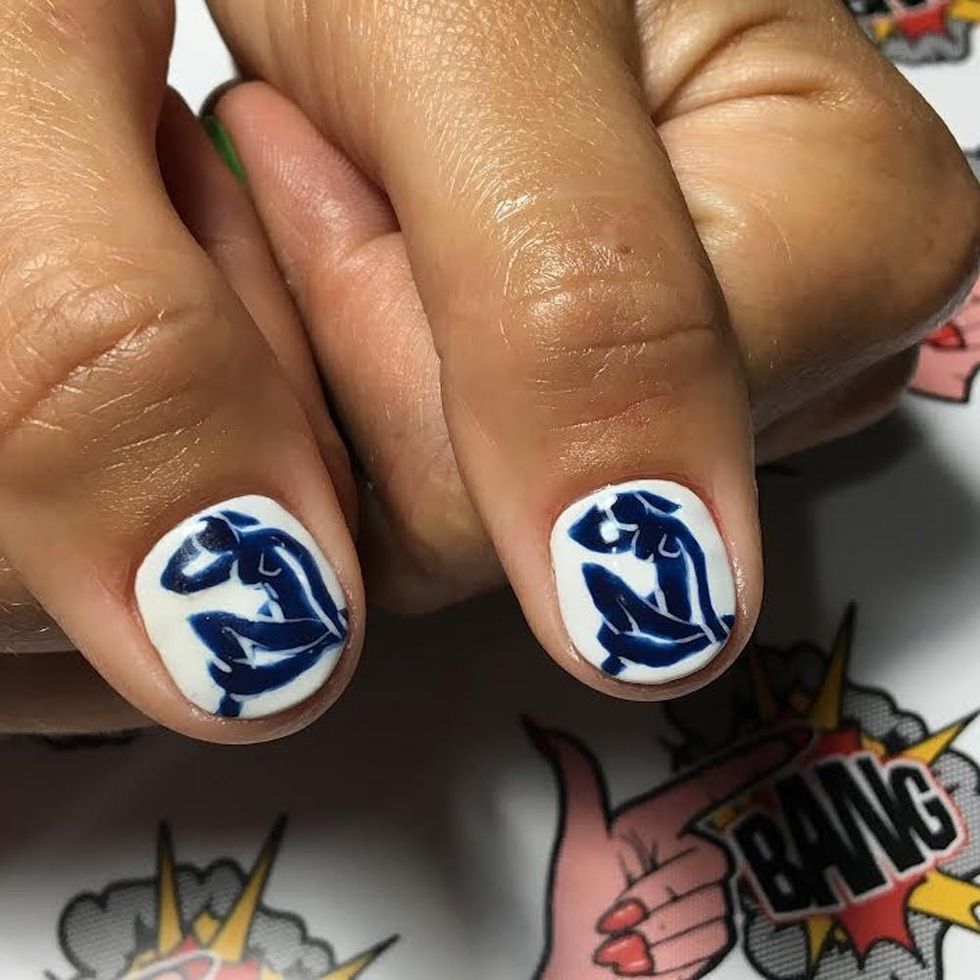 9. Blue Nude (via @thenailmystic)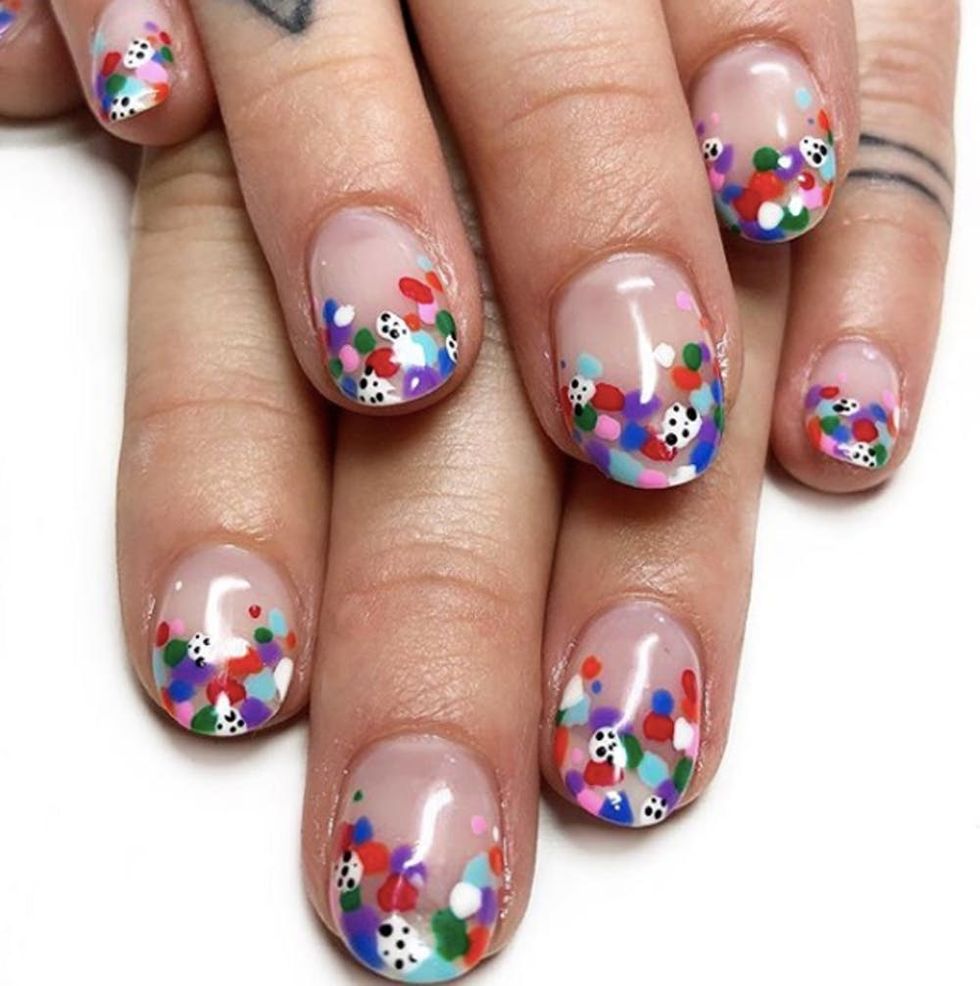 10. Minimal Matisse (via @nailditbyalyssa)
Do you love Matisse nails? Tell us @BritandCo!
Jessie Quinn
Jessie Quinn is a Los Angeles-based writer with work published in NYLON Magazine, StyleCaster, Girlboss, and more. Outside of her work, Jessie creates colorful content for her beauty and wellness blog, Hair Skin Kale (@hairskinkale) and runs a women's empowerment website and blog called Goods For Girls (@goodsforgirls.club). When she's not online, she spends quality time with her garden, craft box, and favorite TV show, Friends.
Nails