Channel Your Inner 80s Teen with DIY Neon Converse
Feb 20, 2013
Child of the 80s or 90s? Us too! And we have some seriously fond memories of our old school sneaks with VELCRO® fasteners. That's why when we got our latest shipment of colorful Velcro Industries goodness packed to the max with ONE-WRAP® straps, we immediately knew we had to make 80s-inspired sneakers without laces.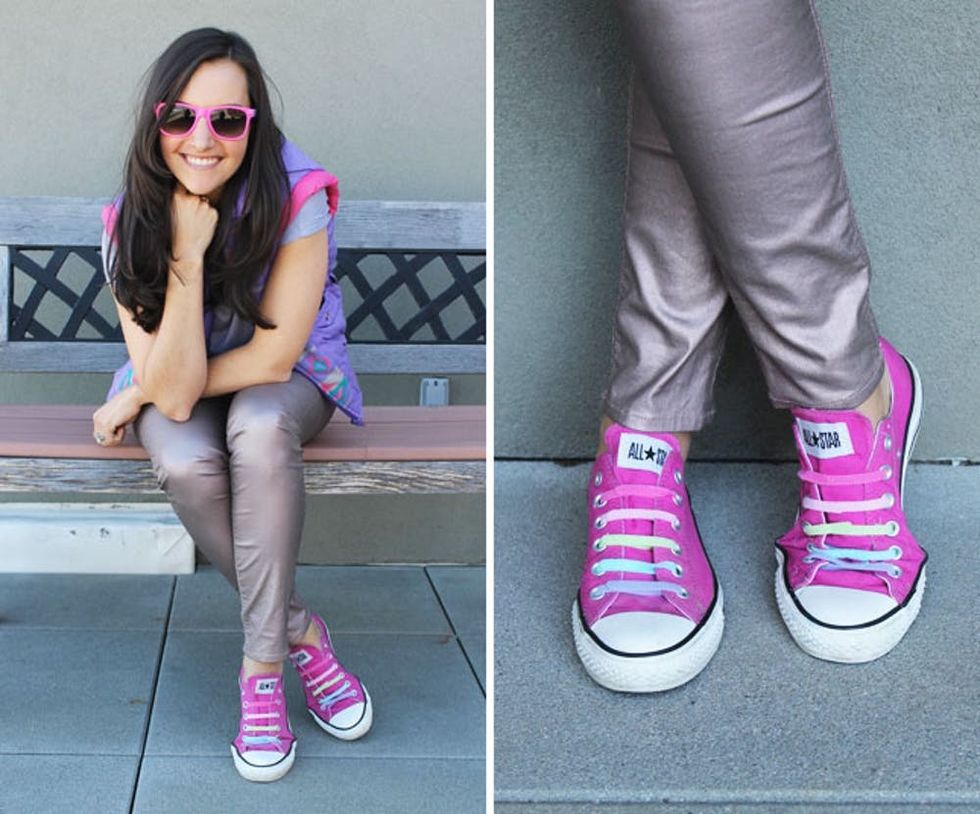 ---
For this simple hack, we took a pair of pink Converse All Stars, took out the laces, and replaced them with ridiculously colorful Velcro® ONE-WRAP® Brights. Read on for the quick how-to!
Materials:
 – Converse All Stars (preferably pink!)
– VELCRO® brand ONE-WRAP® Brights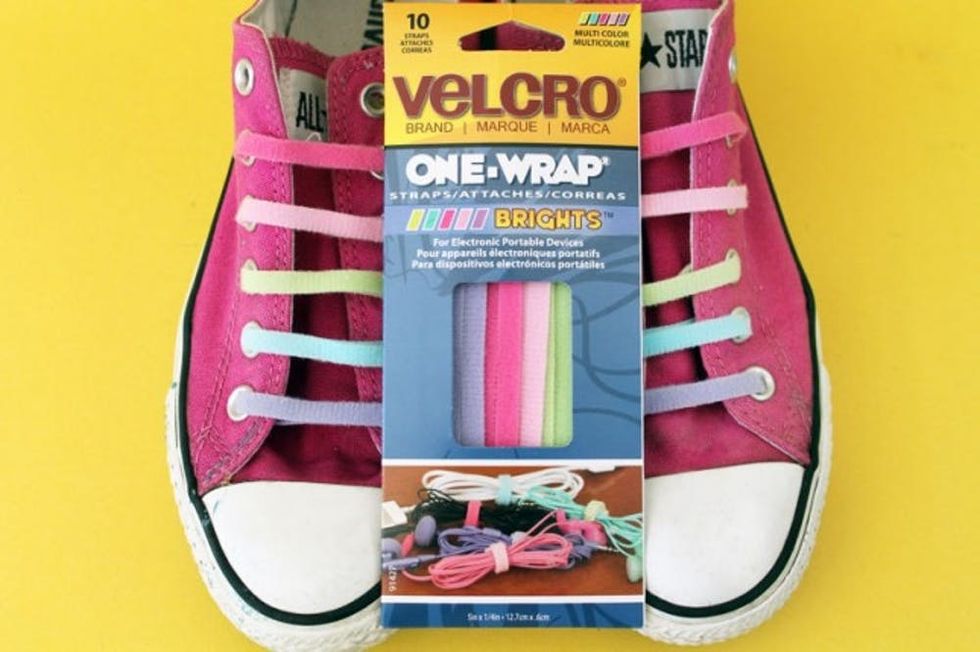 Loving all of these springtime colors!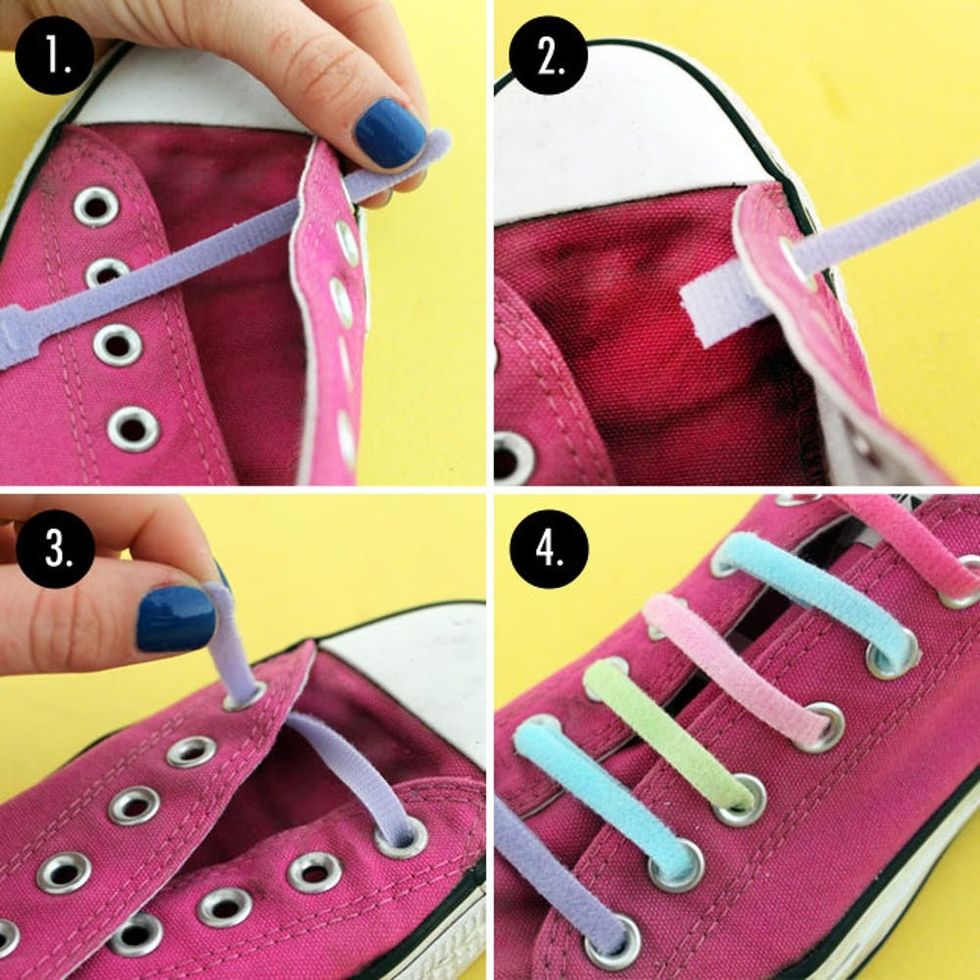 1. Pull your first strap through the top shoelace hole on the right.
2. Let the large end catch on the inside of the hole and pull the rest of the ONE-WRAP® Strap through.
3. Fold over the top and lace through the next hole.
4. Twist, fold, and attach!! Repeat down your shoe.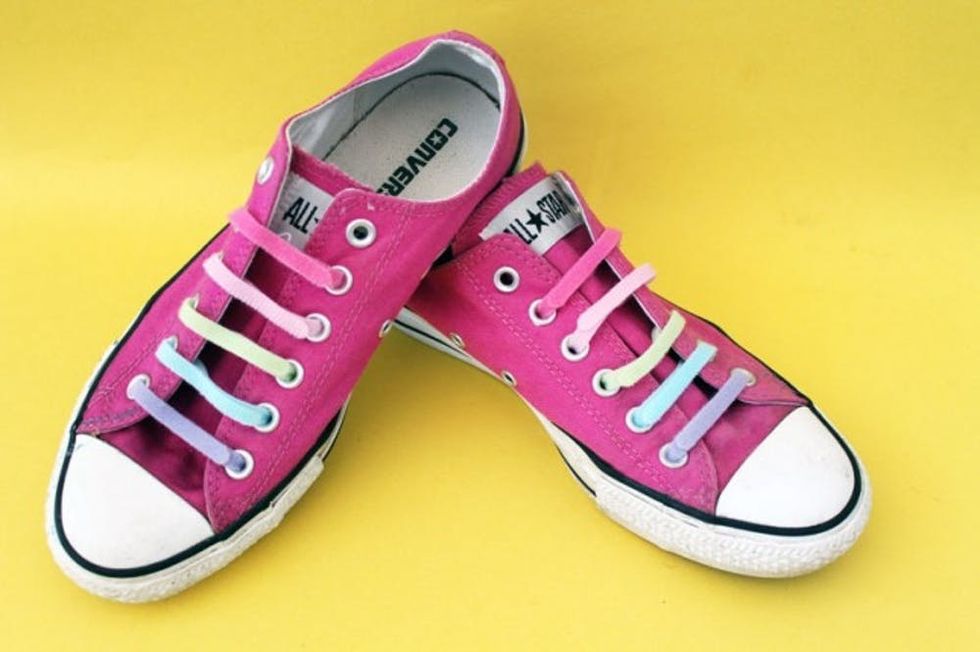 Loving all these bright colors!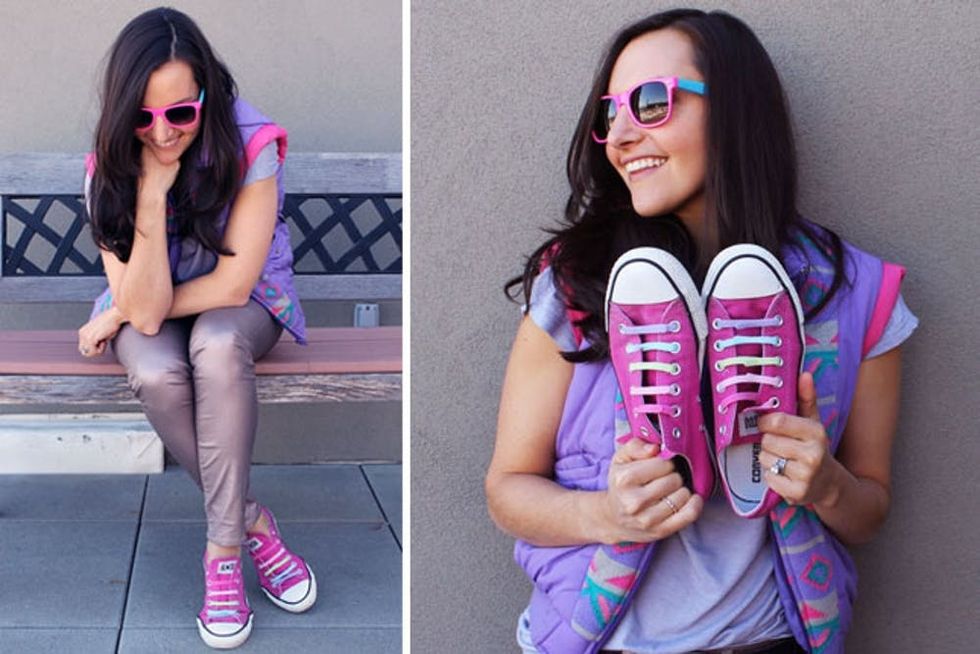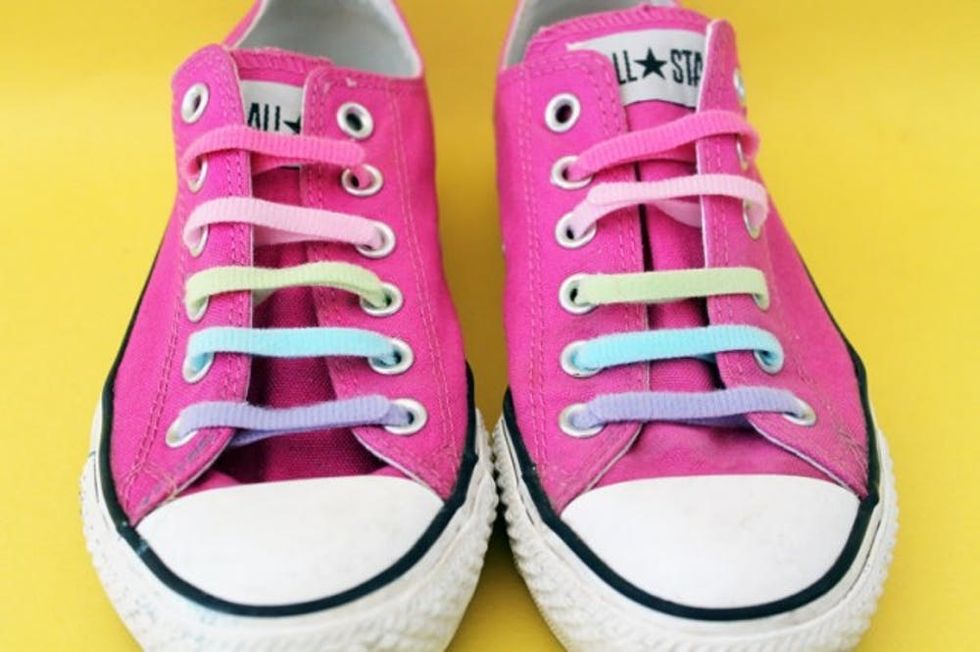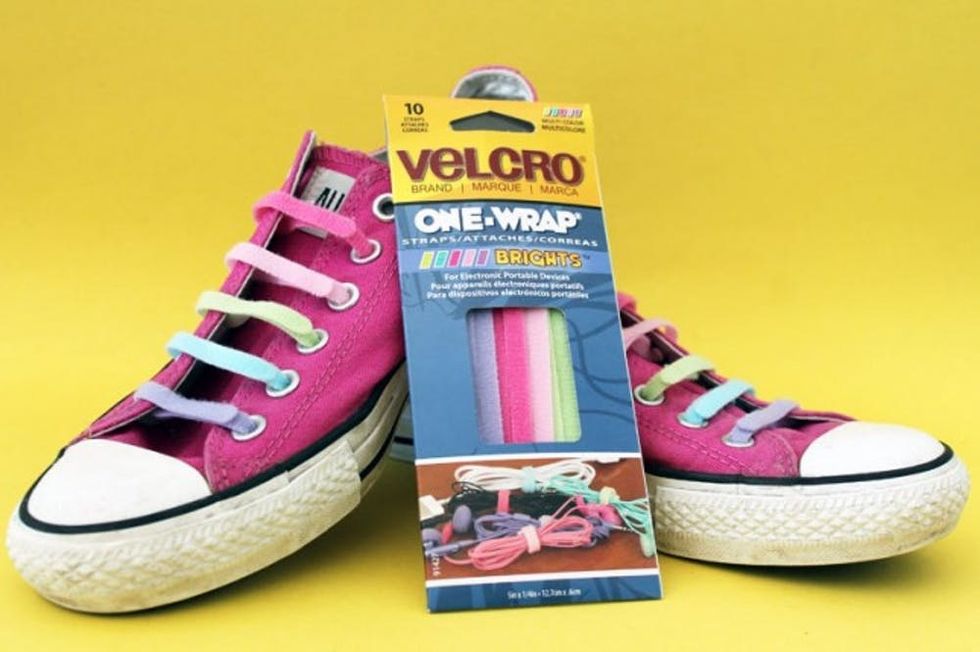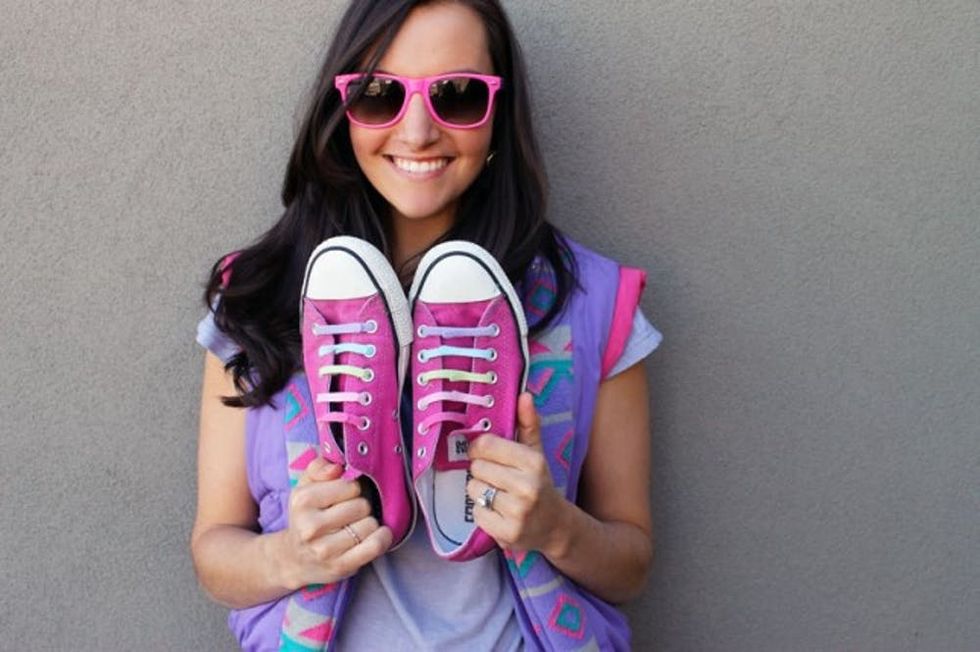 What cool things have you made using VELCRO® Brand products? Any ideas for projects we should try here at Brit HQ? Talk to us in the comments below.
This post is a collaboration with Velcro Industries.