With Weduary + Sincerely, Now You Can Design and Mail Stationery From Your Phone
Jun 18, 2012
Big news today! We're thrilled to announce that we've partnered with Sincerely, a popular app that lets you create personalized greeting cards right from your phone, to design a new stationery collection showcasing designs inspired by Weduary.
Couples getting married can now create photo Save the Dates, Thank You notes, Bridal Shower invites, Bachelorette invites, and "Will You Be My Bridesmaid" cards right from their mobile device! Better yet, all of the designs coordinate and complement the wedding website designs offered through Weduary. Here are some examples of the new designs and their matching Weduary themes:
---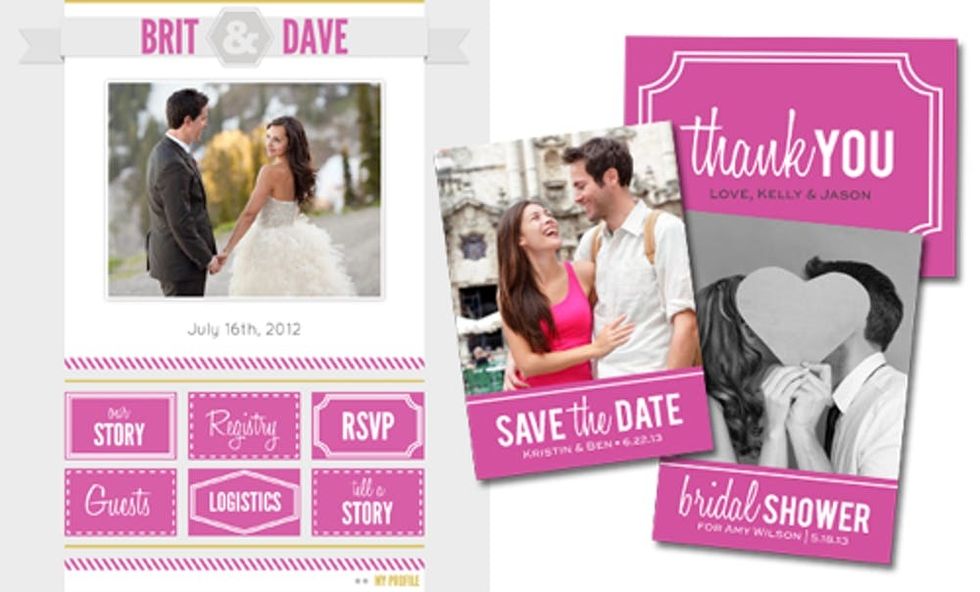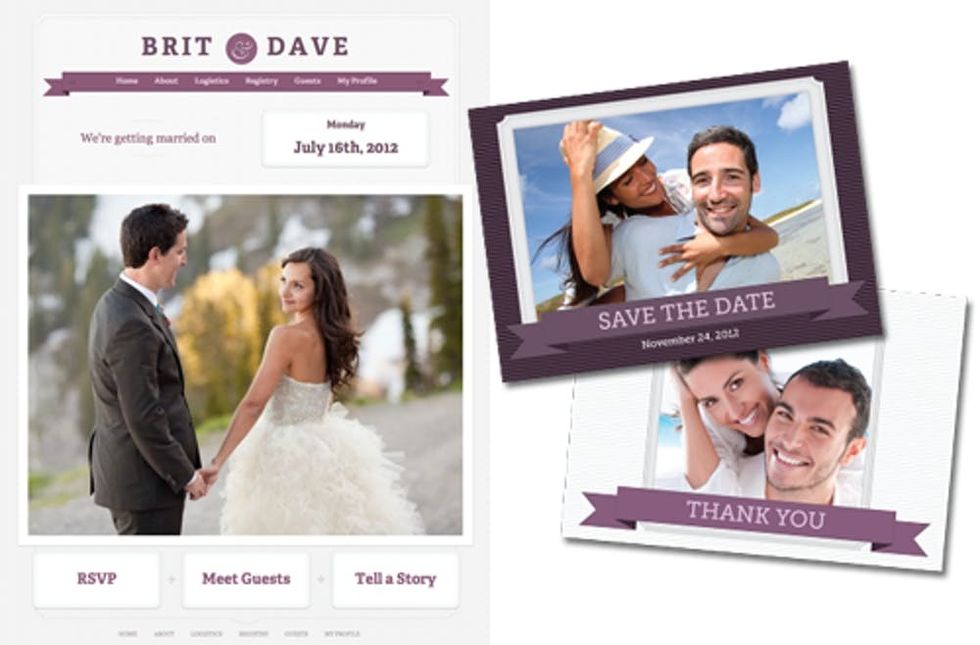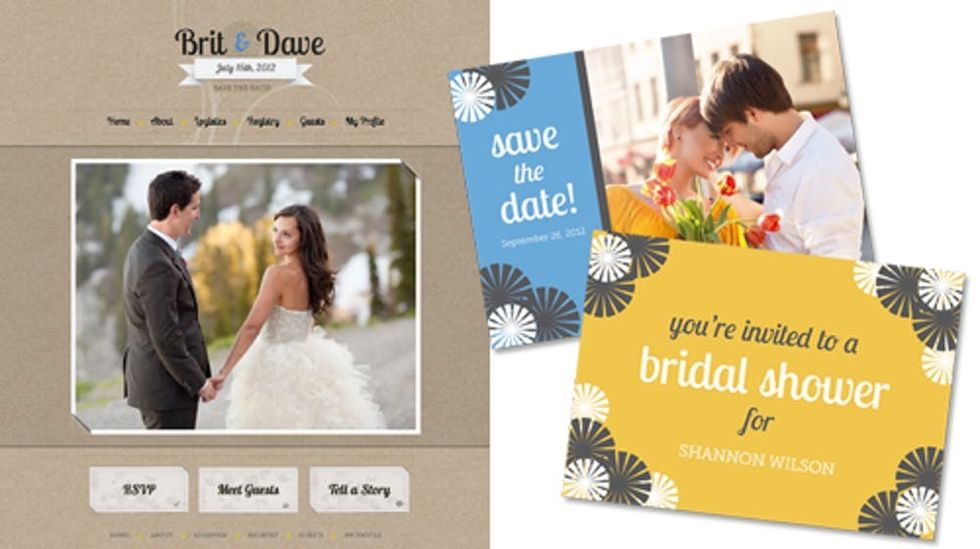 Once you've designed your card, it will be sent in the US mail for $1.99 (including postage). For all of you brides and grooms-to-be, trust me, this is a MUCH easier way to get out all of your invites and thank you cards. No handwriting required!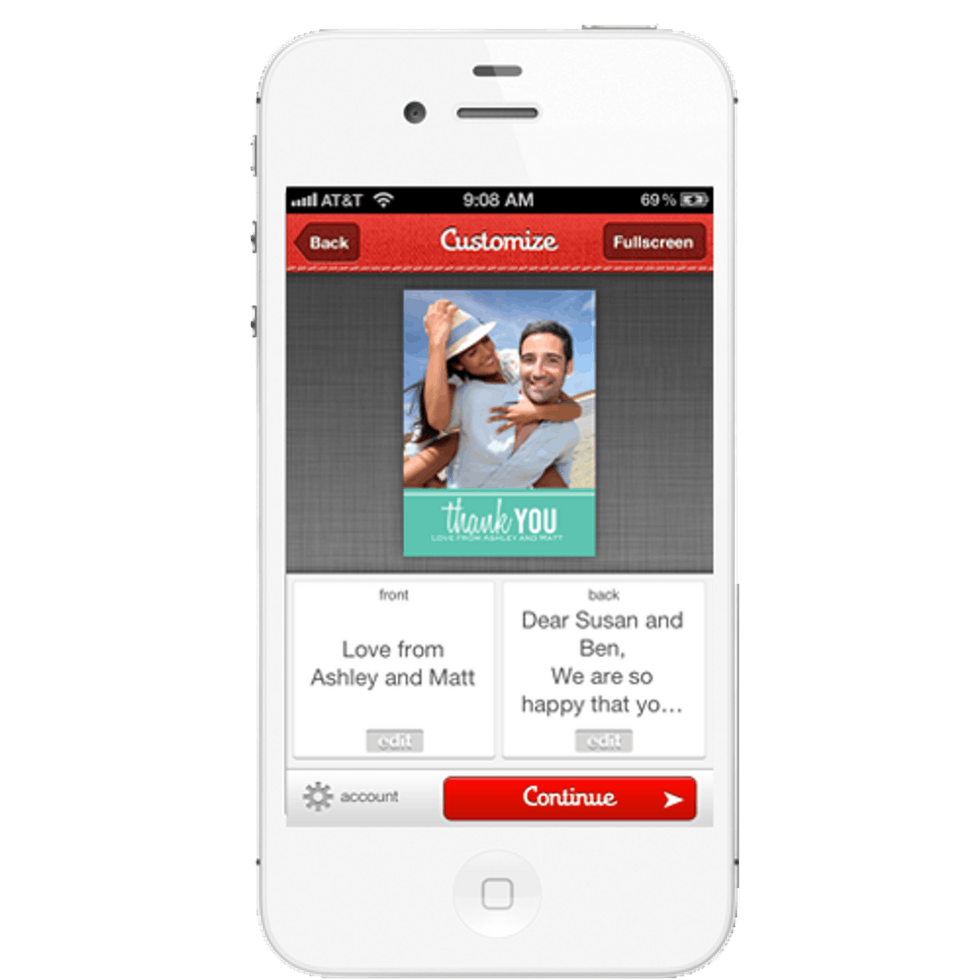 But wait…there's more! (Queue the infomercial man's voice.) All Brit & Co. readers can get one free card using code WEDUARY12 which can be redeemed online at https://sincerely.com/promo/weduary12
If you haven't downloaded Sincerely yet, do it now! It's available on iPhone, iPad and Android and it's truly our favorite app for making the greeting card process much easier and fun.
Finally, on the topic of Weduary, we've got a couple new features for you. First, we've now made it possible to select wedding party roles for your guests. Now your A-list guys and gals can get the credit they deserve.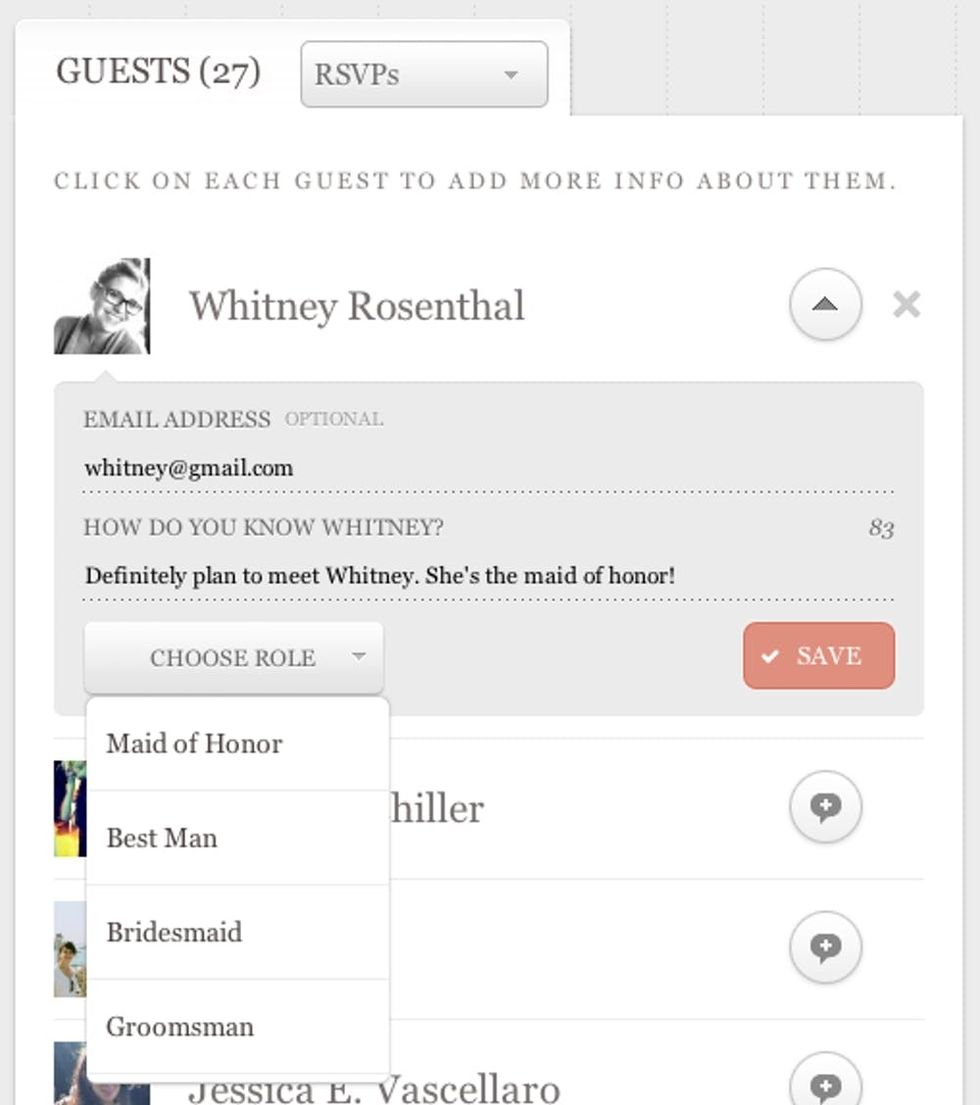 Secondly, we've made nearly everything on the site hide-able, meaning it's much easier to show only the fields you want to your guests. Don't want an RSVP option? Hide it! Only want to show photos on your "About Us" page? Show it! You can access the guest features on the Guests page and the new privacy features in Settings.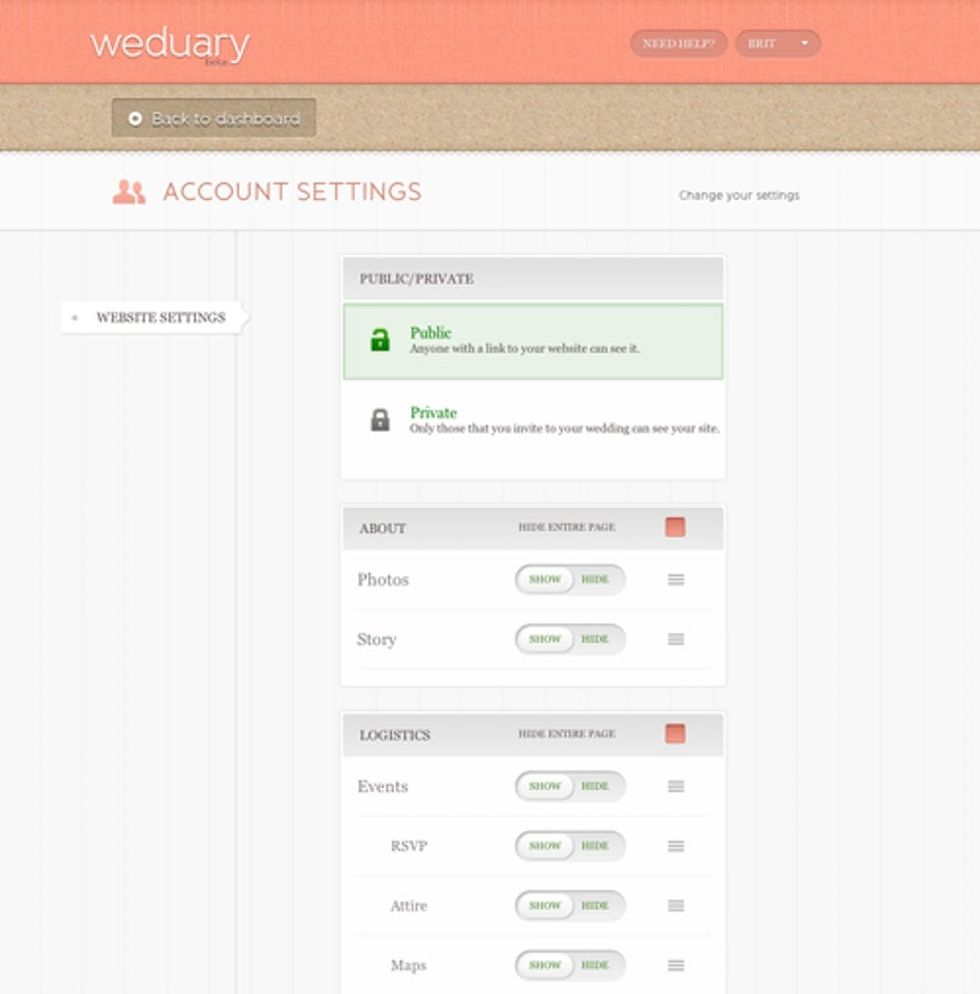 Enjoy all the new goodness, and keep us posted on your thoughts by leaving a comment below or finding us on Twitter!