5 Non-Running Workouts You Can Do With Your BFF
Oct 10, 2016
Getting your sweat on is always more fun with a friend. The easiest way to do it is to log some miles together, but if you're not in love with the idea of running, it can be anything but enjoyable. Even if you're a running pro (complete with cute, colorful running shoes, obvi), it's good to mix up your routine every now and then. There are lots of other ways to get your daily dose of endorphins, along with some quality BFF time. Can you say "multitasking?" Keep reading for our five fave ways to work out with a buddy.
---
Crush a partner WOD.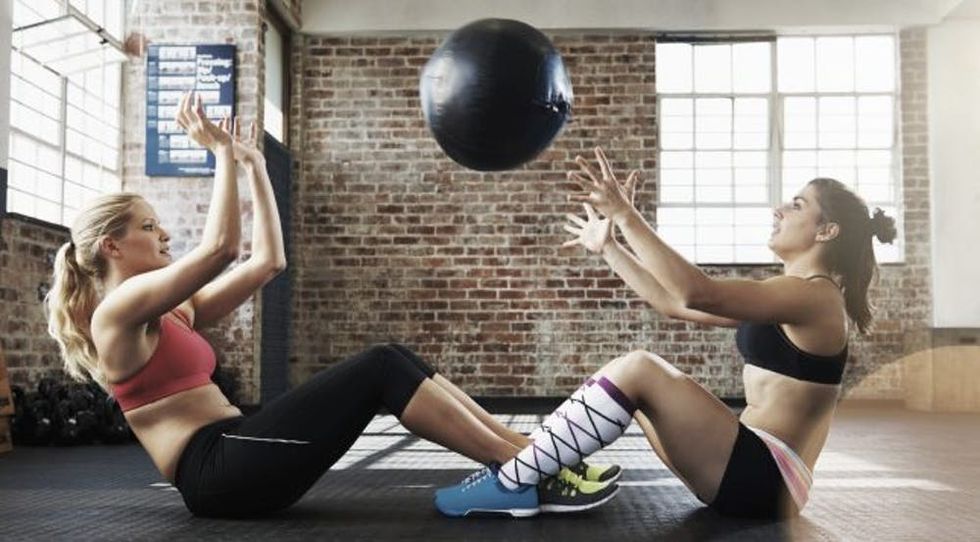 ugh. But with a partner, it's 100 times easier (and more fun). Just search "partner WOD generator" and you'll find all the options your heart desires.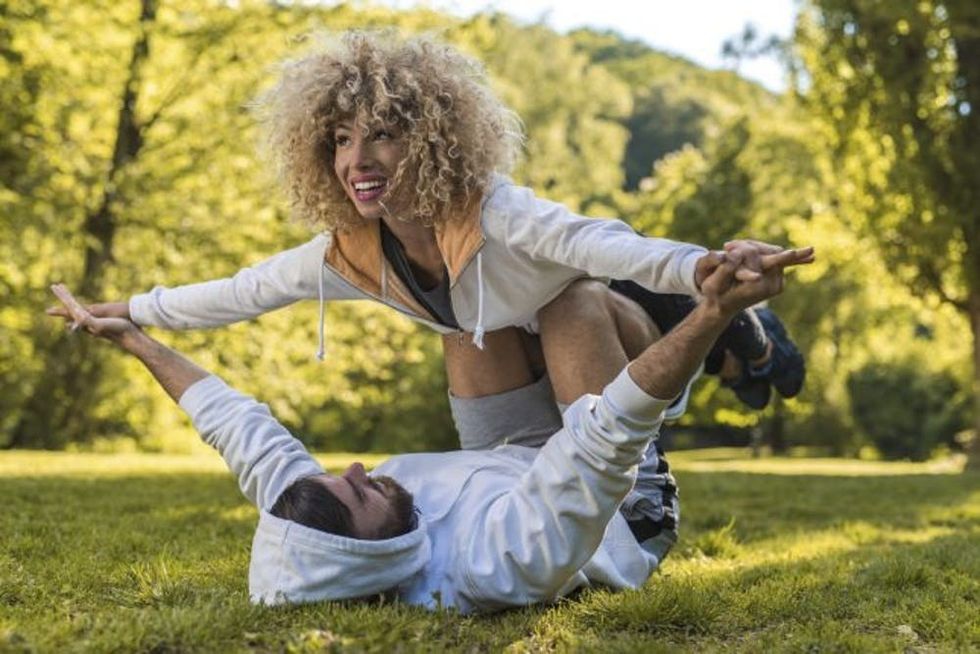 2. Hit up a spin class. With the plethora of super fun cycling classes to choose from (loud music and charismatic instructors included), they're a great option for social sweating, since they feel almost like a night out. We especially love team-oriented classes like Swerve Fitness in NYC, where you compete against other riders. Make sure you and your pal are on the same team, or spice it up and compete against each other.
3. Try out acro yoga. Acro yoga is an awesome way to test your strength and try something new. Plus it provides some major bonding time, since you have to work together to make the poses happen. Added bonus: If you snap some pics during the class, you'll have some seriously great material for Instagram afterward. If these high-flying poses sound a little too adventurous, try a partner yoga class, where you gently help each other deepen into poses — without any risk of falling.
Join a team together.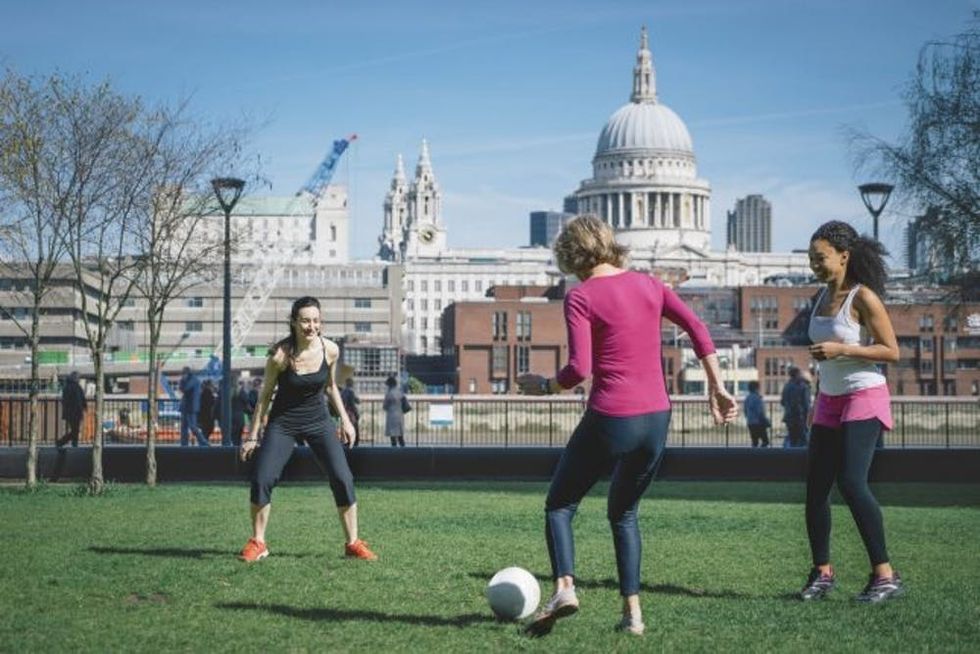 Zog Sports, which organizes local teams that play against each other in various sports like dodgeball, ultimate frisbee and soccer. It's usually a once-a-week commitment, and if you and your bestie are looking to meet new people, spend some QT together and work out all at the same time, a league is a great option.
Julia Malacoff
Julia is a writer, editor and proud life-long vegetarian based in Brooklyn, NY. An avid traveler, meditation enthusiast and exercise junkie, she stays active in every new locale she visits.
Health