YouTuber Logan Paul Apologizes After Posting a Video With the Body of a Suicide Victim
Jan 02, 2018
YouTube celebrity Logan Paul has apologized to fans and detractors this week after posting a video from his recent trip to Japan where the body of a person who appears to have died from suicide was published on his popular channel. After the video garnered a massive backlash, the comedy vlogger deleted the post and shared a lengthy apology via Twitter.
Dear Internet, pic.twitter.com/42OCDBhiWg

— Logan Paul (@LoganPaul) January 2, 2018
---
"Let's start with this — I'm sorry," Paul wrote in his apology. "I've never faced criticism like this before, because I've never made a mistake like this before." The 22-year-old goes on to say that he was attempting to make a positive ripple online and that he got "caught up in the moment," without realizing the possible fallout from his video. His goal, he said, was "to raise awareness for suicide and suicide prevention," but it's clear that didn't work the way he intended.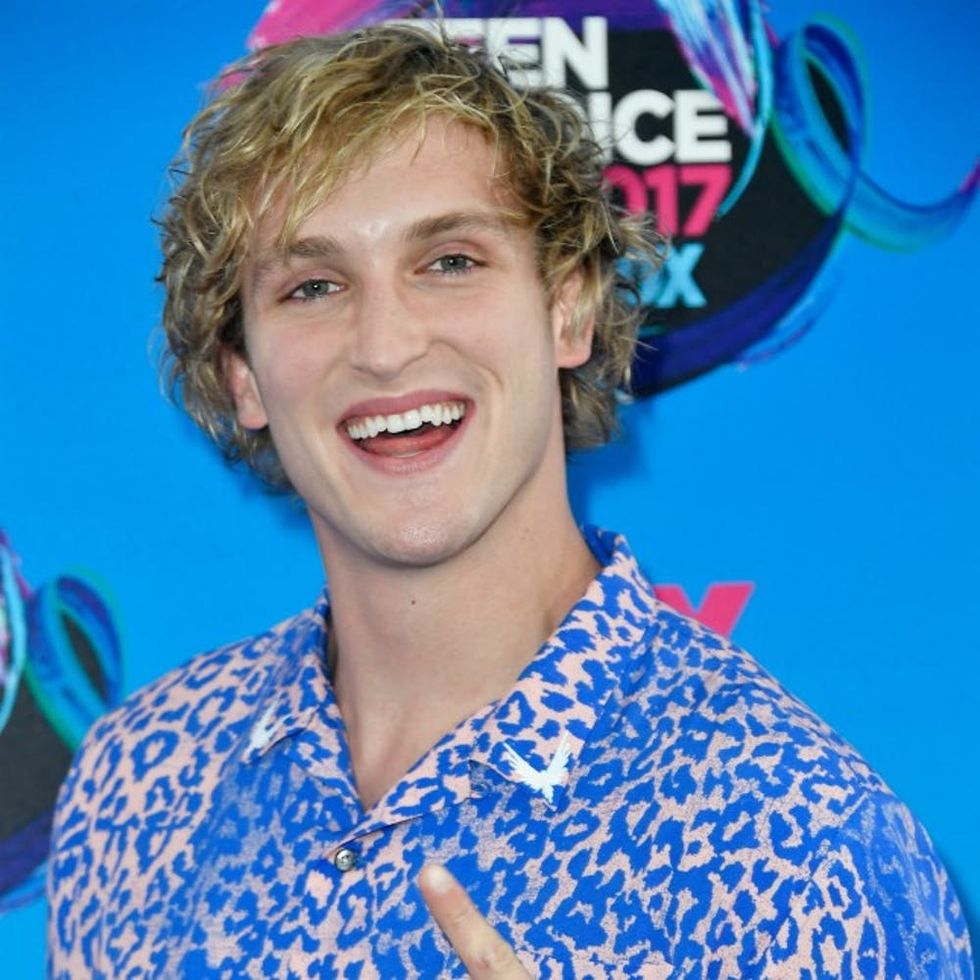 The video in question showed Paul, along with his crew, walking through the Aokigahara forest in Japan. The forest is commonly known around the world as the "suicide forest," with over 100 deaths a year taking place there, usually during Japan's tax time. Some reports include people traveling from around the world either to attempt killing themselves or to go ghost hunting, which is what Paul insists he was doing with his camera rolling.
In the deleted video, the body of a person can be seen hanging from a tree, face blurred, before Paul asks someone to call the police. Later in the video, Paul is seen laughing. Many took his reaction to be in poor taste, and he's been roasted on social media for seemingly making light of suicide.
Paul believes he's "making YouTube history" by vlogging the body of a young person who died by suicide. You're not Neil Armstrong bro, it's simply a thing no one else has been tacky enough to do outside rotten. com circa 2000.

— Caitlin Doughty (@TheGoodDeath) January 2, 2018
Dear @LoganPaul,

How dare you! You disgust me. I can't believe that so many young people look up to you. So sad. Hopefully this latest video woke them up. You are pure trash. Plain and simple. Suicide is not a joke. Go rot in hell.

Ap

— Aaron Paul (@aaronpaul_8) January 2, 2018
Others, like makeup artist James Charles, reminded people that there is help for those seeking respite via suicide, tweeting, "no matter what you're going through, how bad it may seem right now, suicide is not the answer. Please know there are so many people that love & are here for you. Suicide Hotline: 1-800-273-8255."
Paul made a name for himself on the now-defunct video app Vine by posting over-the-top comedy clips. When the social network shuttered, Paul moved to YouTube, becoming a popular videomaker and monetizing his brand of lowbrow humor with over 2.88 billion views of his videos.
What do you think of Logan Paul's YouTube blunder? Tell us @BritandCo!
(Photo by Frazer Harrison/Getty Images)
Kat Armstrong
Kat has been a writer, social media maven and mom for longer than she's willing to admit. She's also spent time in front of and behind the camera, interviewing celebs, politicians and acting as a producer for fashion and artistic photography shoots. When she isn't writing for various orgs and publications, she's hanging with her kids, husband and French Bulldog, Peter, in Toronto, Canada.
Current Events