6 Dreamy Vacations Inspired by Your Fave Disney Princesses
Aug 05, 2016
Wanna vacay like a Disney princess? Of course you do. We ALL do. These animated ladies live in a variety of way cool locales, from magnificent (and magical) castles to an adorable Norwegian village to the heart of New Orleans and its endless beignets. If you want to make your next getaway a wee bit whimsical, we've got suggestions on how you (yes, you) can vacay like your fave Disney princesses.
---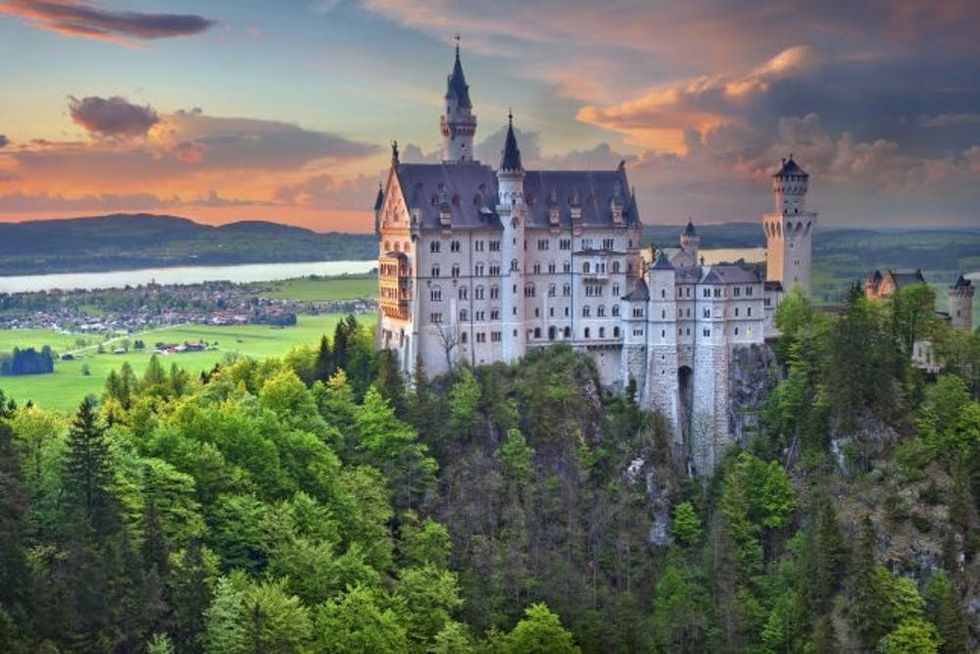 There won't be any midnight curfew or really, really long naps if you indulge in a Cinderella- or Sleeping Beauty-inspired vacay. Rather, this will be a plush (and totally romantic) trip.
Stay here: It'll be next to impossible to not feel like a total princess when staying at the Castle Hotel Auf Schoenburg in Oberwesel that's situated right on the Rhine. There are opulent suites, traditional German grub and so much old school charm you'll feel like you stepped back in time. Or stay at the Hotel Schloss Waldeck, an 11th-century castle that's been transformed into a sleek and modern hotel.
Go here: To really feel like a princess, you need to go to the Neuschwanstein Castle, the opulent home built by King Ludwig II in the late 1800s. This over-the-top castle — complete with swan beds — inspired Cinderella's castle at Walt Disney World and Sleeping Beauty Castle at Disneyland Resort. Did I mention swan beds? Epically cool.
Book this: To make it super easy, consider an Adventures by Disney's Germany trip that includes a castle stay, a trip to Neuschwanstein Castle and even a trip to the Steiff stuffed animal museum (cute alert!), along with all sorts of other family fun.
Elsa and Anna from Frozen: Norway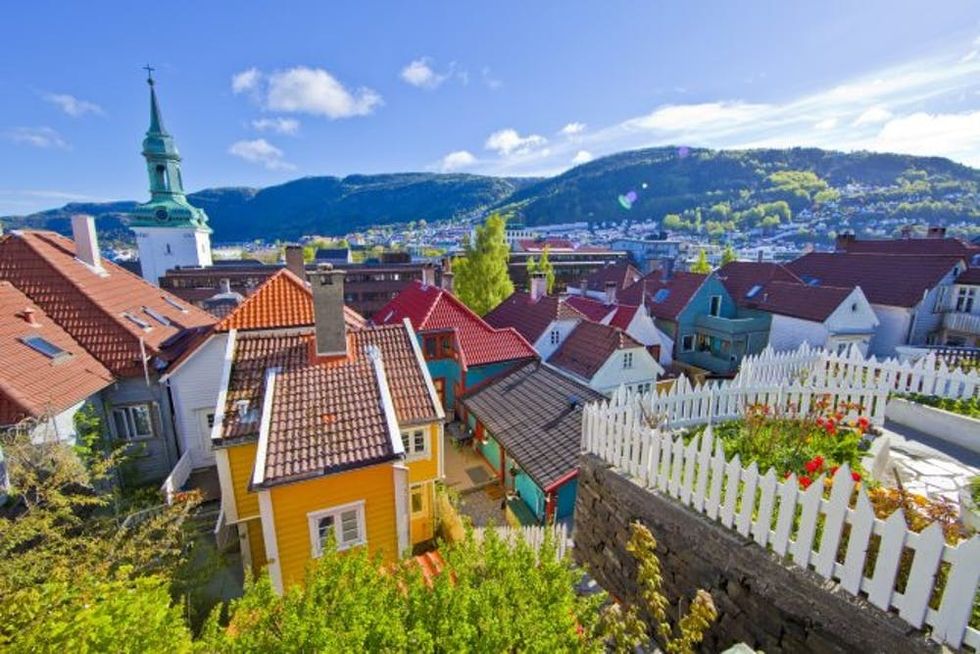 Pack your sweaters and head to the place that inspired a little movie called Frozen — you've heard of it, right? Oh, of course you have. To go to the source of the aesthetics of Disney's Frozen, you'll need to head straight to Norway, the place that was used as the setting and inspiration for the fictional town of Arendelle.
Go here: Visit Bergen — with its picturesque wharf and charming buildings — in Norway's western fjordlands, which inspired the fictional Arendelle. And yes, you will start singing "Let it Go," guaranteed.
Stay here: If you really wanna do a Frozen-inspired vacay right, then you have NO choice but to stay in an ice hotel. Srsly. You have to. To do so in Norway, head to the Sorrisniva Igloo Hotel, where the rooms are the opposite of toasty at between minus 4 and minus 7 (but you'll keep cozy under reindeer hides and sleeping bags).
Book this:Adventures by Disney curated a trip with the Frozen fanatic in mind that includes visiting historic Norwegian towns, sailing through fjords and learning about the Nordic culture — all sprinkled with a bit of Disney (and Frozen) magic.
Tiana from Princess and the Frog: New Orleans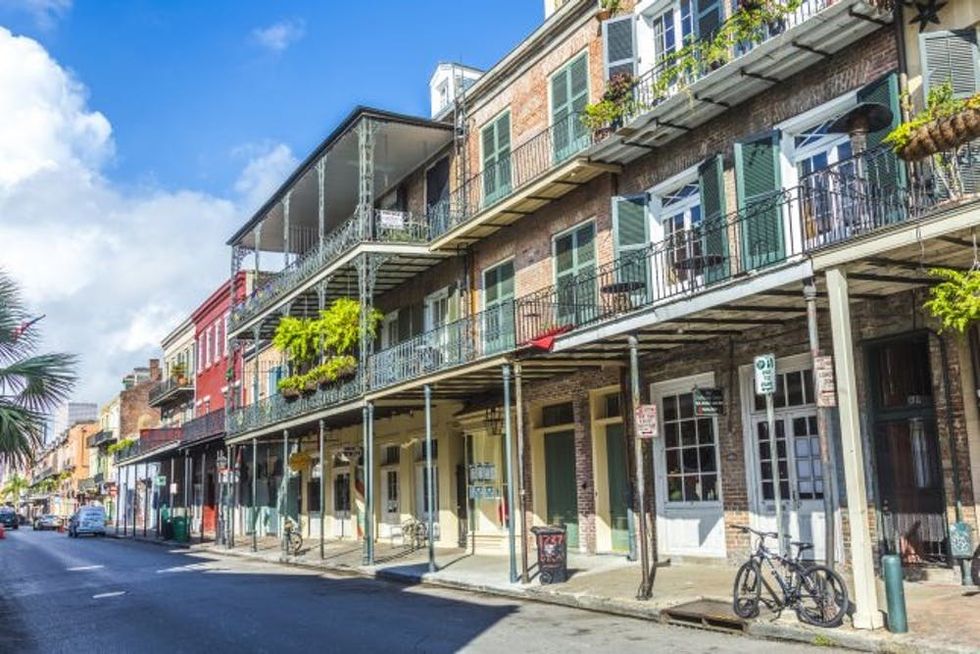 If after watching Princess and the Frog you're filled with a huge urge to head to N'awlins, then, by all means, do it! There's amazing food, swinging music and fun around many a corner. Helpful hint: Don't kiss any frogs or get lost in the bayou. (Photo via Disney)
Eat this: Tiana is a foodie. That's just one of the many reasons we love her. When she starts chatting about gumbo and beignets, we can't help but instantly crave those New Orleans classics. When in the Big Easy, go to Cafe du Monde for a couple (or eight) beignets. For an epic gumbo, try Galatoire's French Creole seafood gumbo or the Gumbo du Jour at Commander's Palace, or grab a bowl at the aptly named Gumbo Shop.
Do this: Go on a swamp tour to see what inspired the filmmakers when creating the area where Tiana and Prince Naveen stayed while in frog form. Cajun Encounters Swamp Tour will take you on a tour of Honey Island Swamp with highlights such as alligators, luscious Spanish moss and the dramatic cypress tree that inspired Madame Odie's home.
Belle from Beauty and the Beast: Alsace region, France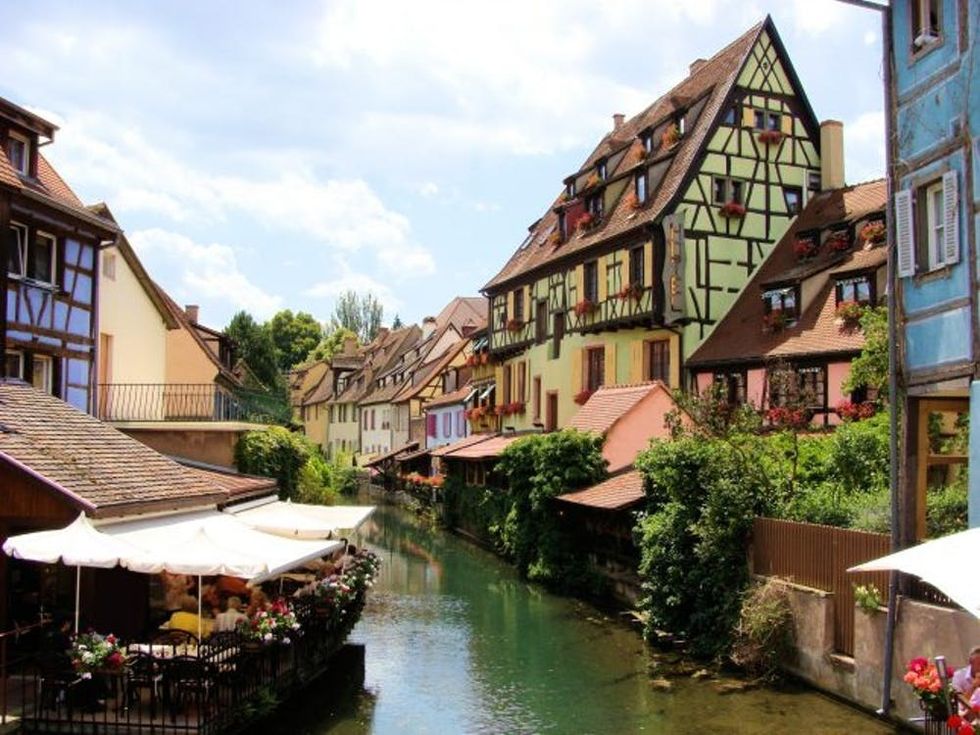 Colmar in the Alsace region in Northeast France is, as Belle sang in Beauty and the Beast, a "little town, it's a quiet village." Oh, and beautiful. Really, really beautiful. As are the nearby towns Riquewihr and Ribeauville, which served as inspiration for the animators of the oh-so-beloved film. Imagine walking the cobblestone streets with your simple blue dress, book in hand. Yeah, that.
Stay here: In the Alsace, rest your head in a place with loads of rustic meets chic charm at the Hôtel Les Haras, in the heart of Strasbourg on the edge of the Petite France historical quarter.
Do this: Read. Read a whole lot. Isn't that what Belle would do? There's a fair share of bookstores in France, but the thing is, the books are in French. So unless you parle le français fluently, maybe bring your own library while on vacay.
Merida from Brave: Scotland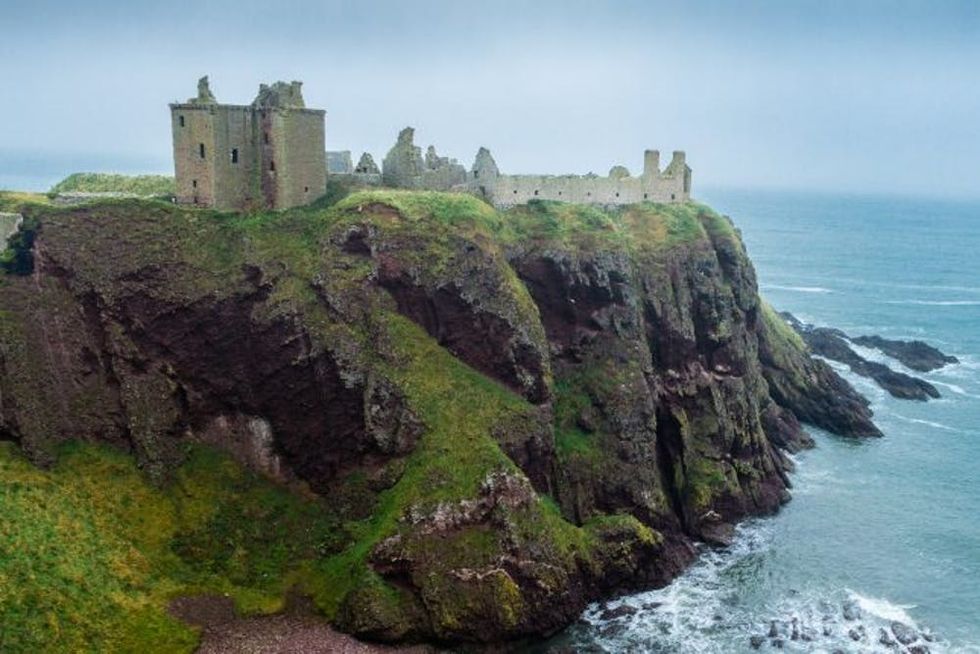 Be brave and go on a Scottish getaway in honor of Pixar's Merida (long flowing red hair and horse not included). When creating the look and feeling of Brave's heroine's homeland, the filmmakers spent some quality time in Scotland, studying the land. And you can too. (Photo via Disney)
Do this: Visit Dunnottar Castle, south of Stonehaven in Aberdeenshire, which was the inspiration for Merida's family home as well as the Calanais Standing Stones on the Isle of Lewis (which the animators used in the story). Last but not least, bask in all the natural glory that is the lush area of Glen Affric, which the filmmakers carefully studied.
Book this:Adventures by Disney created a family-friendly itinerary that highlights Scottish culture (with moments of Brave-ness) with boating on Loch Ness, whiskey tasting and highland games.
Mulan: China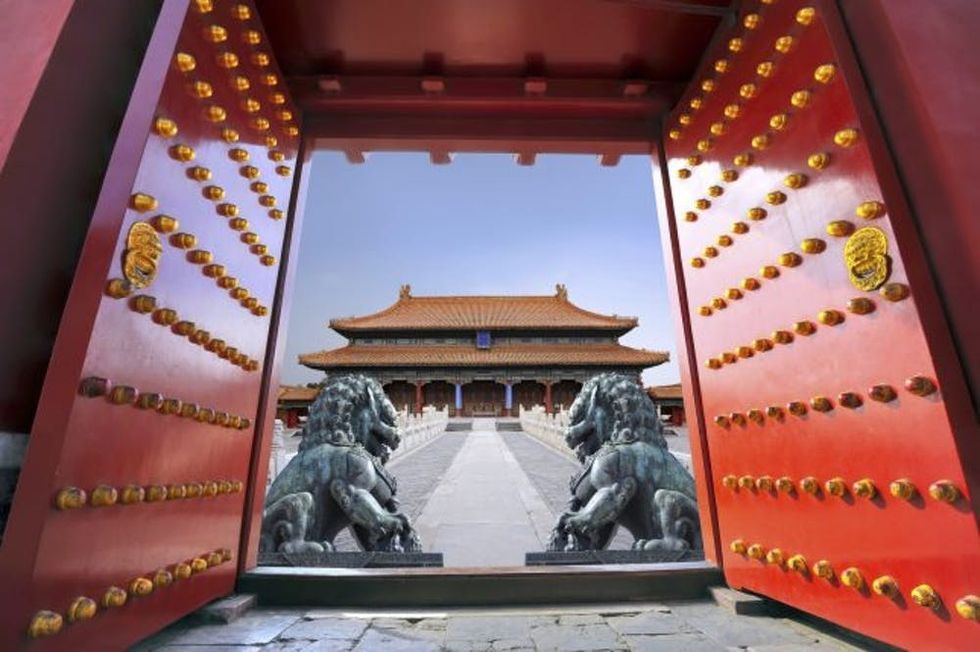 China has changed a whole lot since the era in which Mulan was set. But there are still remnants of the past that will totally make you start singing "Honor to us all" and thinking how nice it would be to wear a kimono a la the animated heroine. Another good excuse to visit China? To check out the brand new Shanghai Disneyland!
Stay here: There are plenty of Western-style and modern hotels. But would Mulan stay at one of those? Hells no. Instead, rest your head at a swanky place that also happens to have traditional Chinese touches, such as the Four Seasons Hangzhou at West Lake or The Linden Centre in Dali, China. (Photo via The Linden Centre)
To Do: If the Emperor's palace in Mulan looked familiar, it should. It was based on the famous Forbidden City in Beijing. To honor Mulan as the fierce warrior she was, visit the stunning Terra Cotta Warriors in Xi'an.
Which Disney Princess-inspired vacay would you most want to go on? Tweet us by mentioning @BritandCo.

(Photos via Getty)
Sunny Chanel
Sunny Chanel is a freelance writer as well as the founder of the whimsical site Wonder and Company. When this proud San Franciscan isn't writing, working on her fixer-upper or doing crafts, she is playing dress up with daughter and planning her next trip to Disneyland.