'Acrimony' Star Taraji P. Henson on Bad Breakups and Why 'It Takes a Village' to Nurture a Relationship
Mar 30, 2018
Tyler Perry's new movie, Acrimony — out today in theaters — takes bad breakups to a new level. In the thriller, Taraji P. Henson plays Melinda, a woman intent on vengeance against her ex-husband, played by Lyriq Bent. This is no ordinary "woman scorned" narrative, though.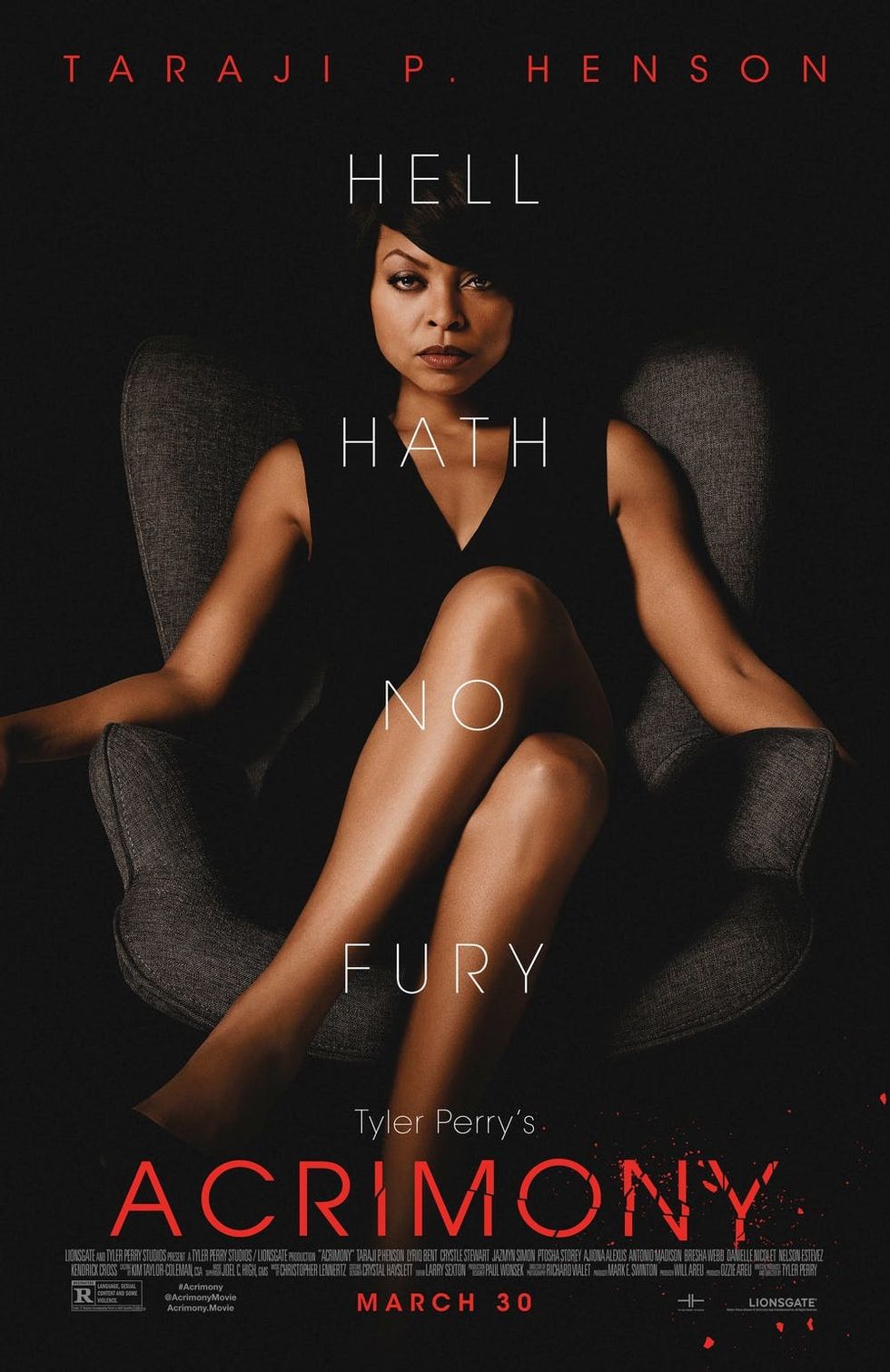 ---
"I wanted to tell this story now, because after doing Gone Girl, I wanted to try my hand at a thriller. And nobody else could play this role but Taraji," Perry told Brit + Co of the film, which unfolds mostly from Melinda's point-of-view.
"The reason I wanted to tell it from her perspective is because, a lot of times, as I counsel friends and people that I know, there's always two sides to the story," he explained. "So she sets it up, and you think this is the story; you think this is real, and then all of a sudden it shifts into all of these different places."
The situation in the movie is an extreme one, but the themes of betrayal and, yes, acrimony are all too familiar to many of us. Henson herself once caught a partner cheating on her — watch the video to hear the story! — and while she didn't go to the lengths her character goes to in the movie to get even, she says she empathizes with Melinda on some level.
"I totally empathize with her. She didn't have good people around her. … Just like it takes a village to raise a kid, it takes a village to nurture a relationship. You have to have safe places to go and talk and vent, and those safe places can't be places that let you out easy. Remember, you took a vow under God that you would stick it out. So those people around you need to understand that value too. … We gotta be in this thing together," she told Brit + Co. "That was a huge problem for her. She didn't have any guidance."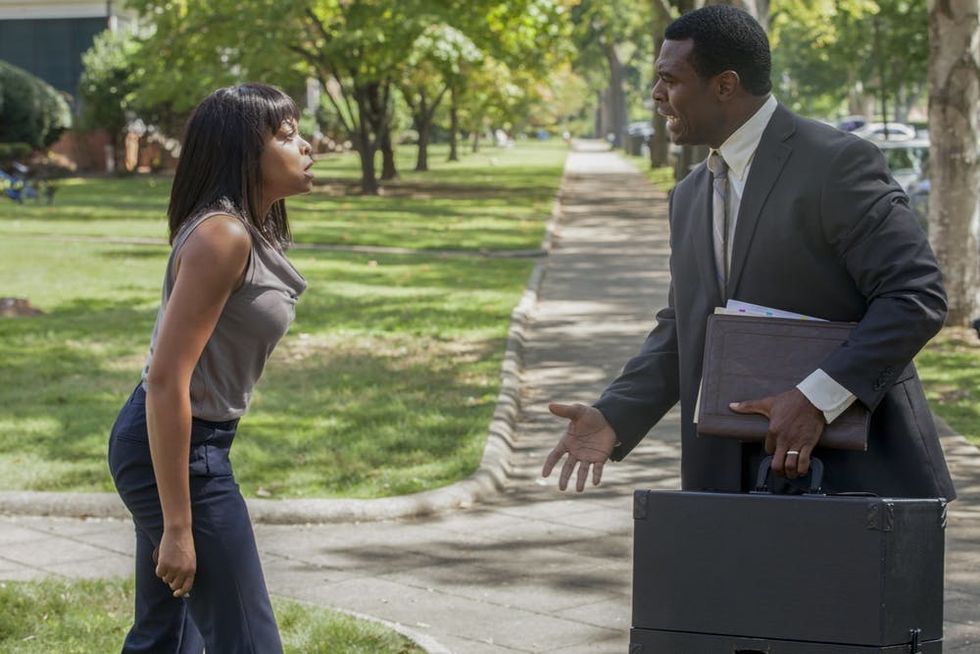 Bent noted that there are other issues in play too. "When people have anger issues or problems, it just gets swept under the rug and doesn't get addressed," he said. "And then you go through your entire adult life broken. … And if you don't have that support system, that's why we have psychiatrists, but then you use those words, people think you're nuts. There's an embarrassment thing there. So hopefully this movie will shatter all those stereotypes."
Added Henson: "Even if it doesn't shatter, just start an open and honest dialogue."
Acrimony is in theaters today, March 30. Are you planning on seeing it? Tell us on Twitter.
(hotos via Lionsgate + Chip Bergmann/Lionsgate + Jamie McCarthy/Getty)
Movies