All Samsung Galaxy Note 7s Are About to Be Bricked
Dec 09, 2016
2016 has been rough all around, but it has been ESPECIALLY rough on Samsung. They dealt with the explosion (literally) of the Galaxy Note 7 and the brutal aftermath, and if that wasn't bad enough, some of their washing machines started malfunctioning too. Yeesh. If 2017 could hurry up and get here, that'd be great. We are just freakin' done with this year. And apparently, so is Samsung.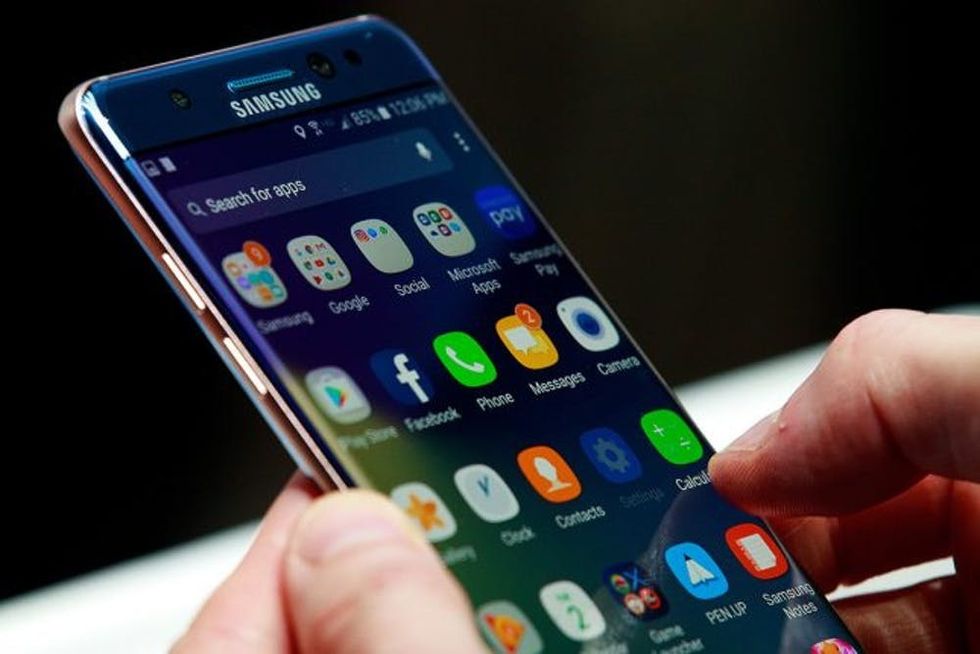 ---
The Korean conglomerate is finally pulling the ultimate plug on the Galaxy Note 7. For a while, stubborn users stayed, well, stubborn and refused to return their phones. Obviously Samsung couldn't force people to do so, but they're about to make life hell for anyone who's still hanging on to their Note 7. Starting December 19, a mandatory update will be rolling out to the Galaxy Note 7 devices still in the wild, making it so that they won't work with any cellular networks anymore. The update will also make it impossible to charge the phone. Wowza. How's that for a literal plug pull?
If you're one of the seven percent of Galaxy Note 7 users who still have their phone, we recommend immediately getting in touch with your cellular provider for an exchange or refund (for more deets, check out Samsung's announcement). Not only is the phone a fire hazard, but come December 19, you'll be totally cut off from the outside world if you don't exchange it — cause, you know, face-to-face interactions are so 2007.
What technology (or other) changes are you hoping 2017 will bring? Tell us @BritandCo!
(h/t Mashable, photos via Drew Angerer/Getty)
Shea Lignitz
Shea can be found in the nearest bookstore or brewery, exploring the great outdoors, or blasting Led Zeppelin. She grew up in the cold and rain of Northern California's redwoods but is currently wandering around Texas.