Make This Chocolate Hummus Recipe the Star of Your Fall Snacks
Oct 31, 2018
With all the pumpkin spice, apple cinnamon, and other decadent fall treats teasing us in the grocery store, here's a recipe for snacking healthfully with a pinch of indulgence: homemade chocolatey dessert hummus. It's a chickpea-based, maple syrup-sweetened alternative to sugary desserts and bland appetizers. Slightly sweet, a little nutty, and totally airy, the mousse-like dip makes for both effortless entertaining and a special afternoon snack.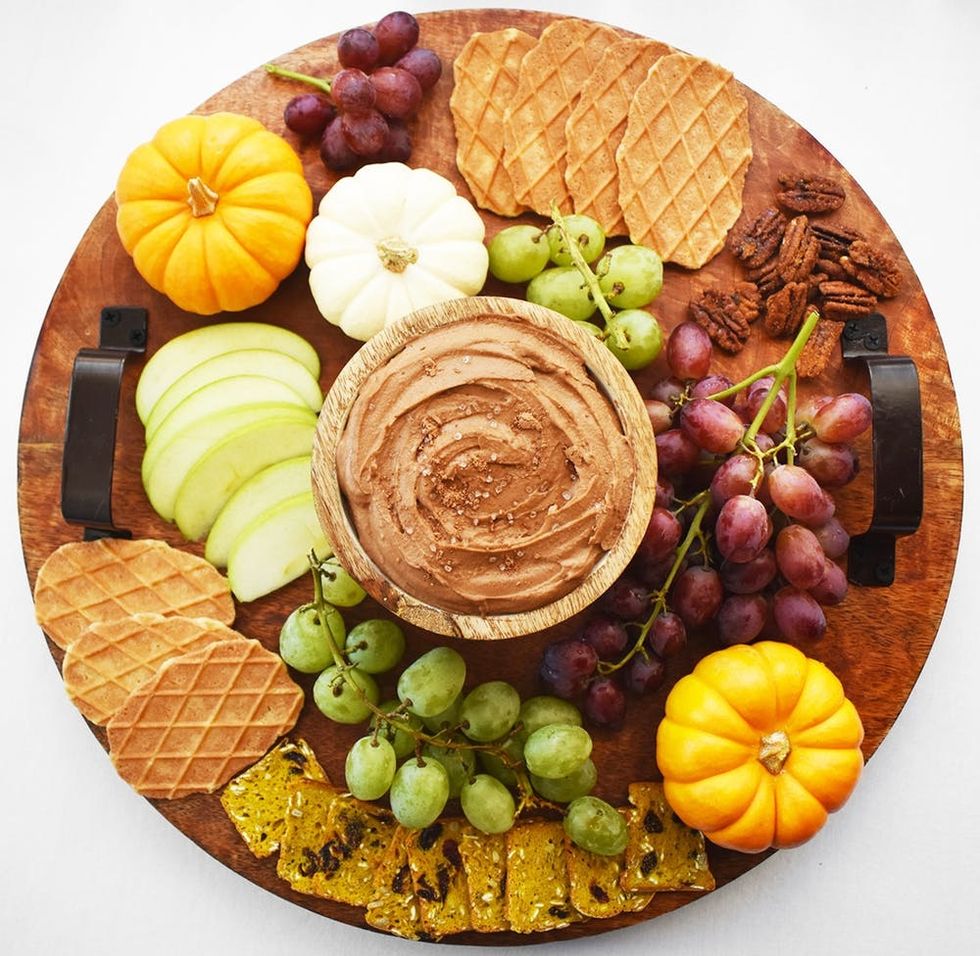 ---
We use sunflower seed butter instead of tahini in our version of the trendy dip; it's a sweeter match with the maple syrup and cocoa powder, while more neutral-tasting (and more allergy-friendly) than a nut butter. Throw it all in a food processor or blender, along with rinsed chickpeas and a touch of salt and vanilla extract, and say hello to a whipped mixture. Place on a cheese board, surround with your favorite fruits and crackers, and get to dunkin'.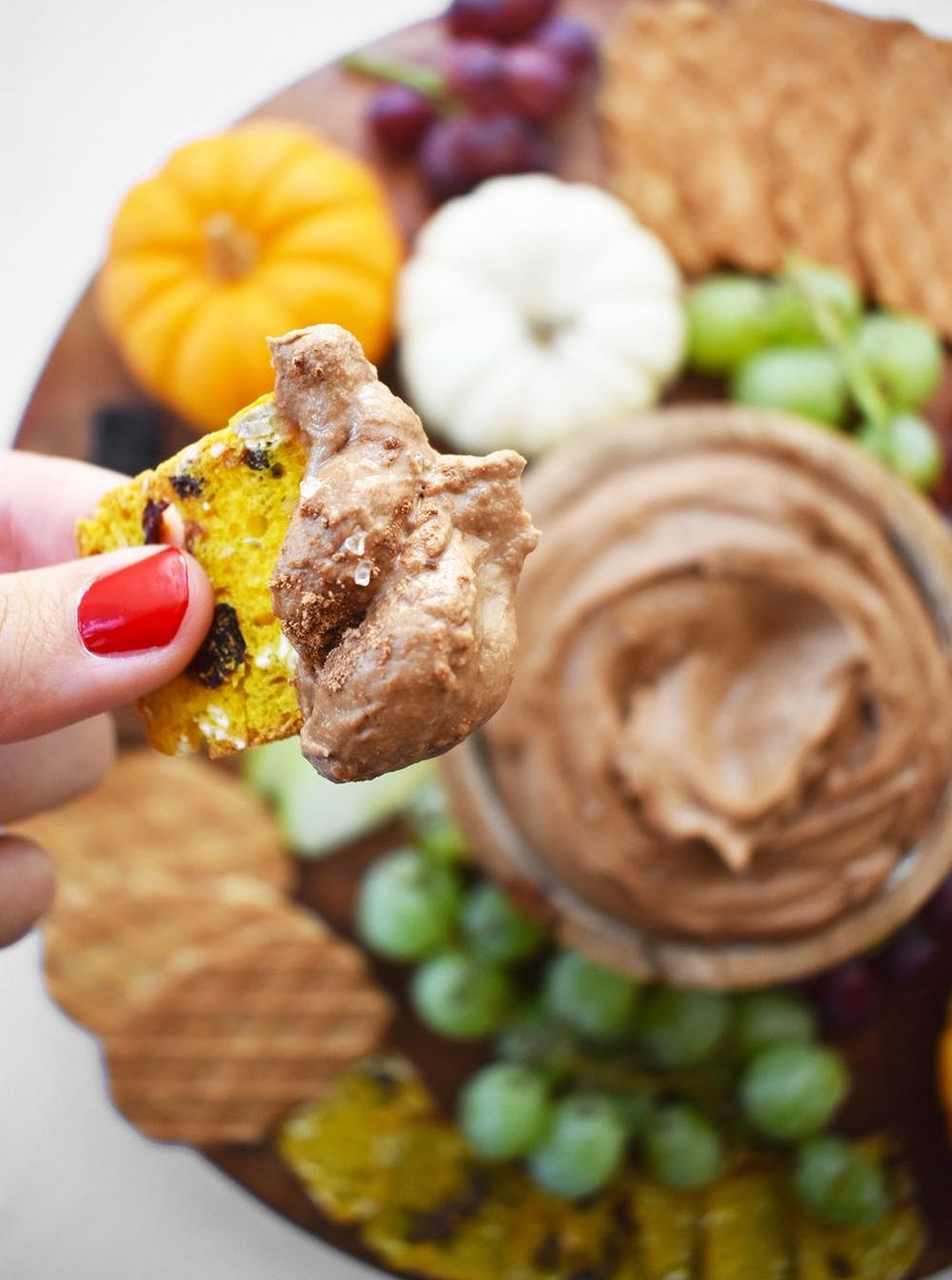 CHocolate hummus RECIPE
(Serves 6-8)
Ingredients:
Directions:
Dying to make this? Tag us in your chocolate hummus photos on Instagram @BritandCo!
(Recipe and photos via Sara Cagle / Brit + Co)
Sara Cagle
Sara is a food and lifestyle freelance writer in Los Angeles. She writes a weekly events column for the Los Angeles Times and loves writing food content for Brit + Co. After all, the English language's most fun adjectives are best applied to delicious foods. In her free time, she's a hip hop dancer, avid moviegoer, and thorough face-mask user.