16 Christmas Sugar Cookie Recipes to WOW Guests Through the Holidays
Nov 25, 2016
The sugar cookie represents a whole lotta Christmas history, because it's traditionally what kids leave out for Santa to snack on as he makes the rounds from house to house. Other than in the milk and cookies duo for jolly old Saint Nick, sugar cookies are usually found everywhere this time of year. From in the office break room to on your Christmas dinner spread, these are our *absolute* favorite go-to desserts around the holidays. Sugar cookies for Christmas obviously aren't going anywhere, so we figure we should celebrate the heck out of them and give you 16 ways to turn up your cookie game this holiday season. Now it's time to bake!
---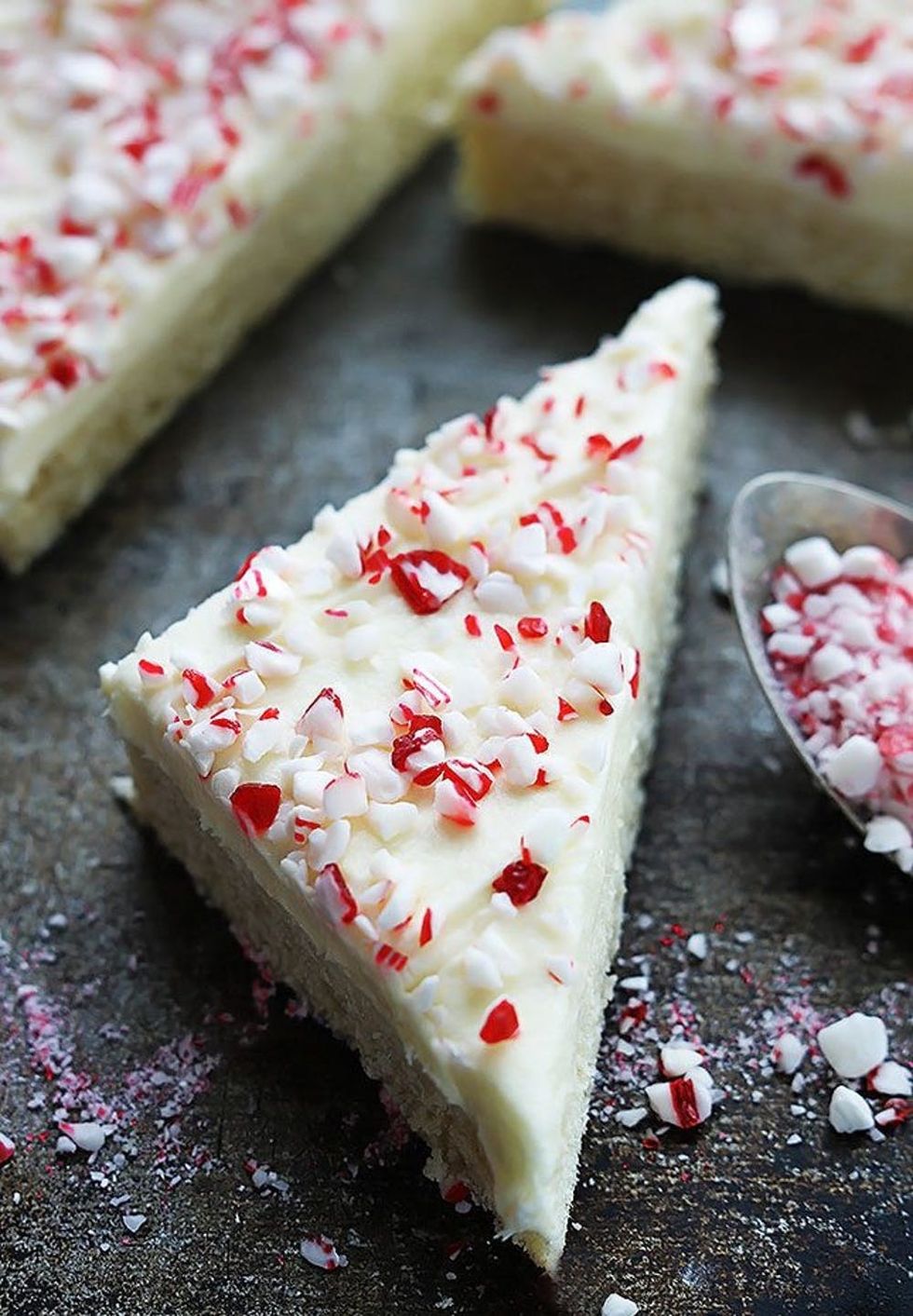 Holy sugar cookie! We wanted to start this list off super solidly to really show you what else is out there as far as the sugar cookie goes. We're going to put crushed candy cane in *everything* this season. (via Creme de la Crumb)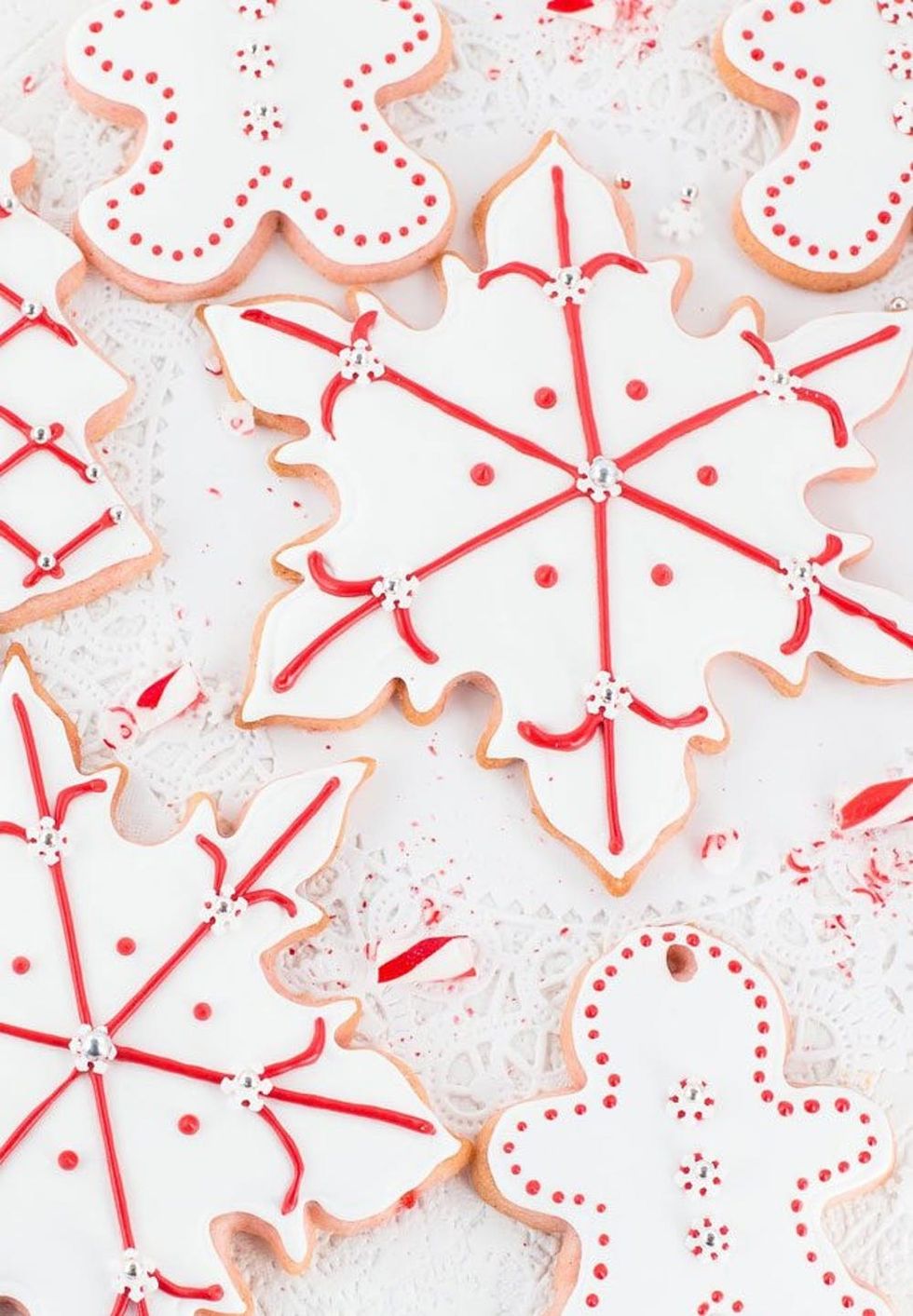 These might win top prize for the prettiest Christmas-themed sugar cookie. Of course they aren't *too* pretty to eat, especially with that candy cane flavor. (via Art and the Kitchen)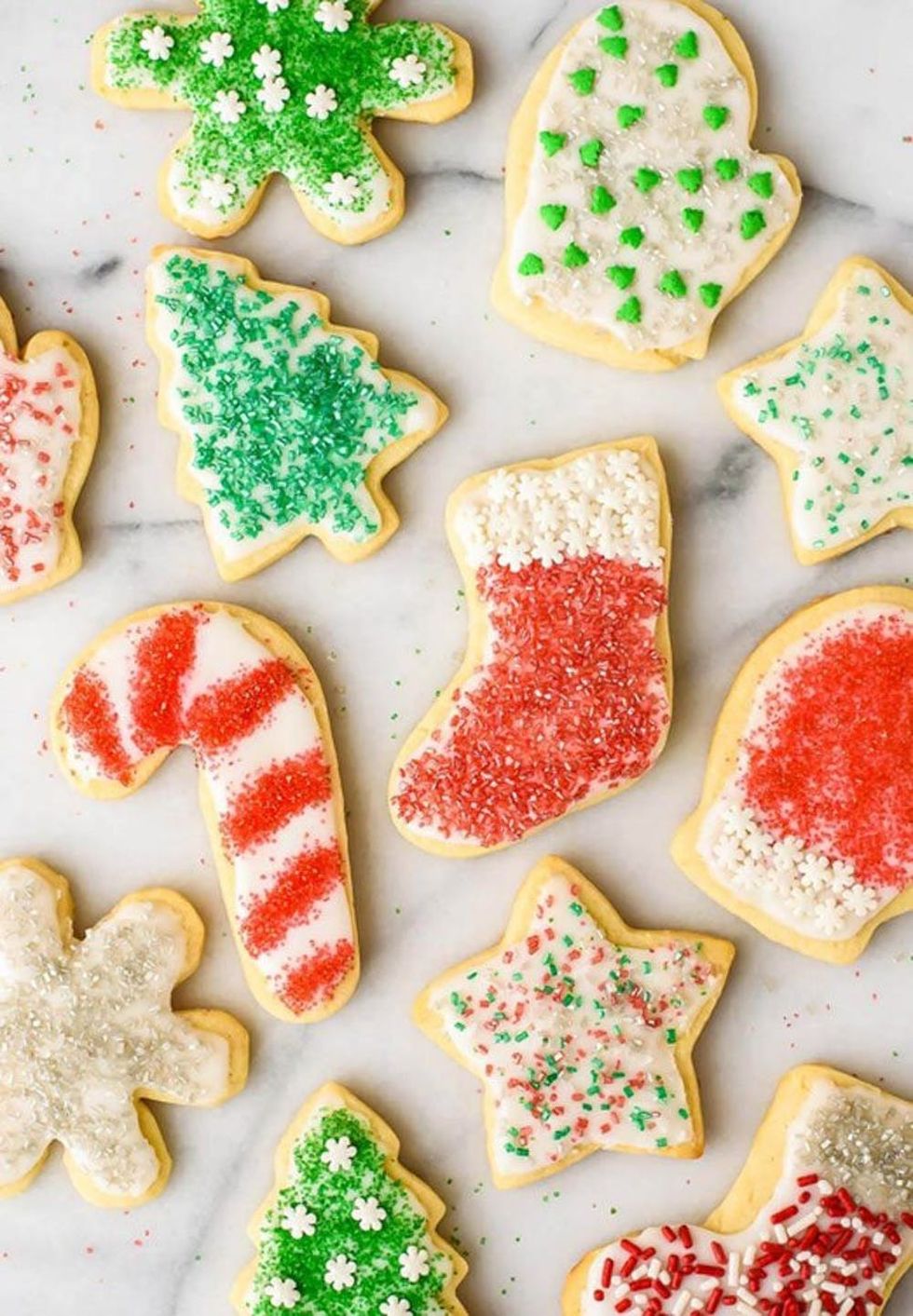 Cream cheese was definitely not on our radar as we embarked on this sugar cookie journey, but here it is. Adding cream cheese ultimately makes the cookies super tasty and makes the cookie cutting part much easier. (via Well Plated)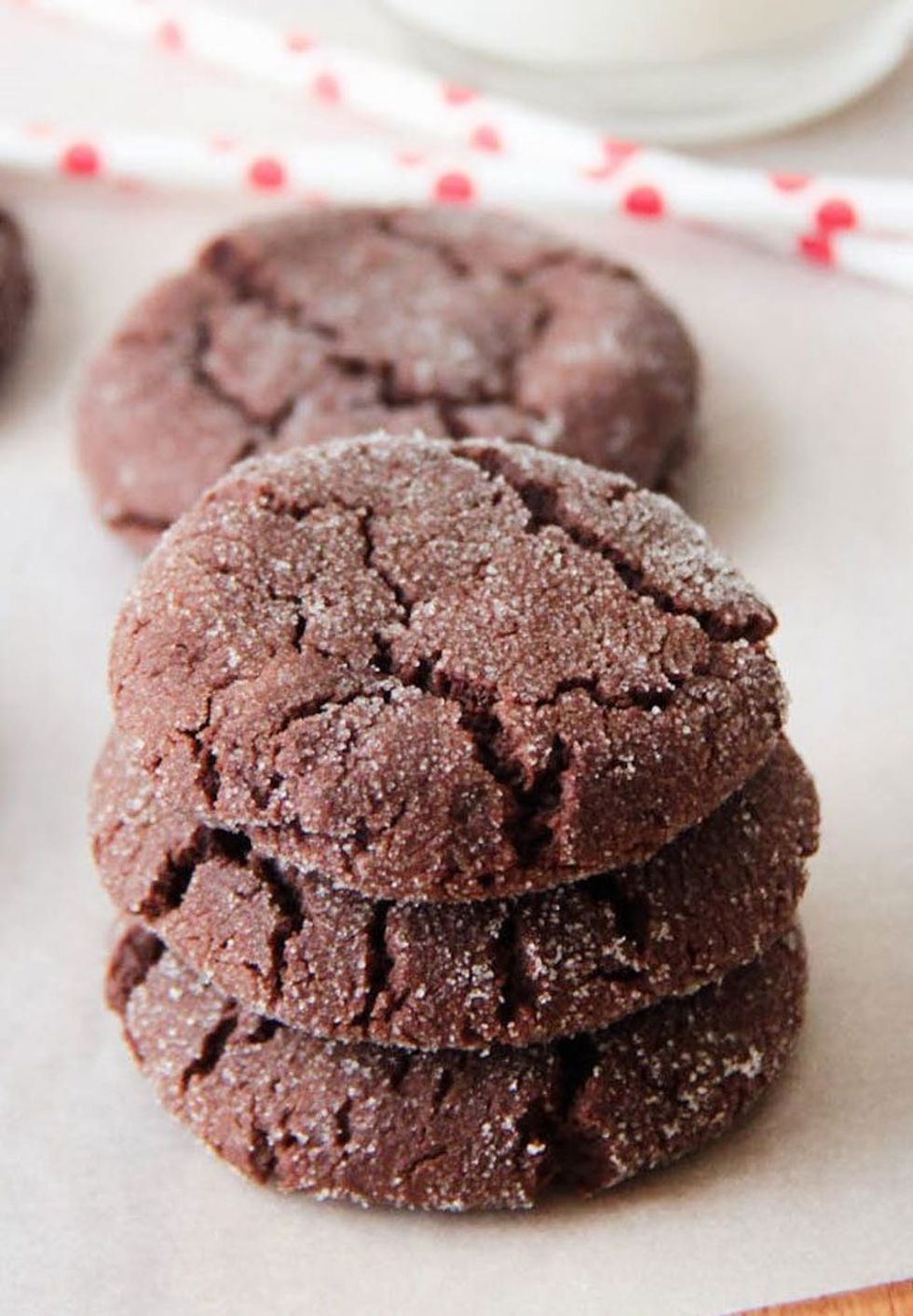 Why isn't the regular sugar cookie always a chocolate cookie? This dark chocolate take on the classic sweet has us wondering why we've never thought of this before. (via The Baker Upstairs)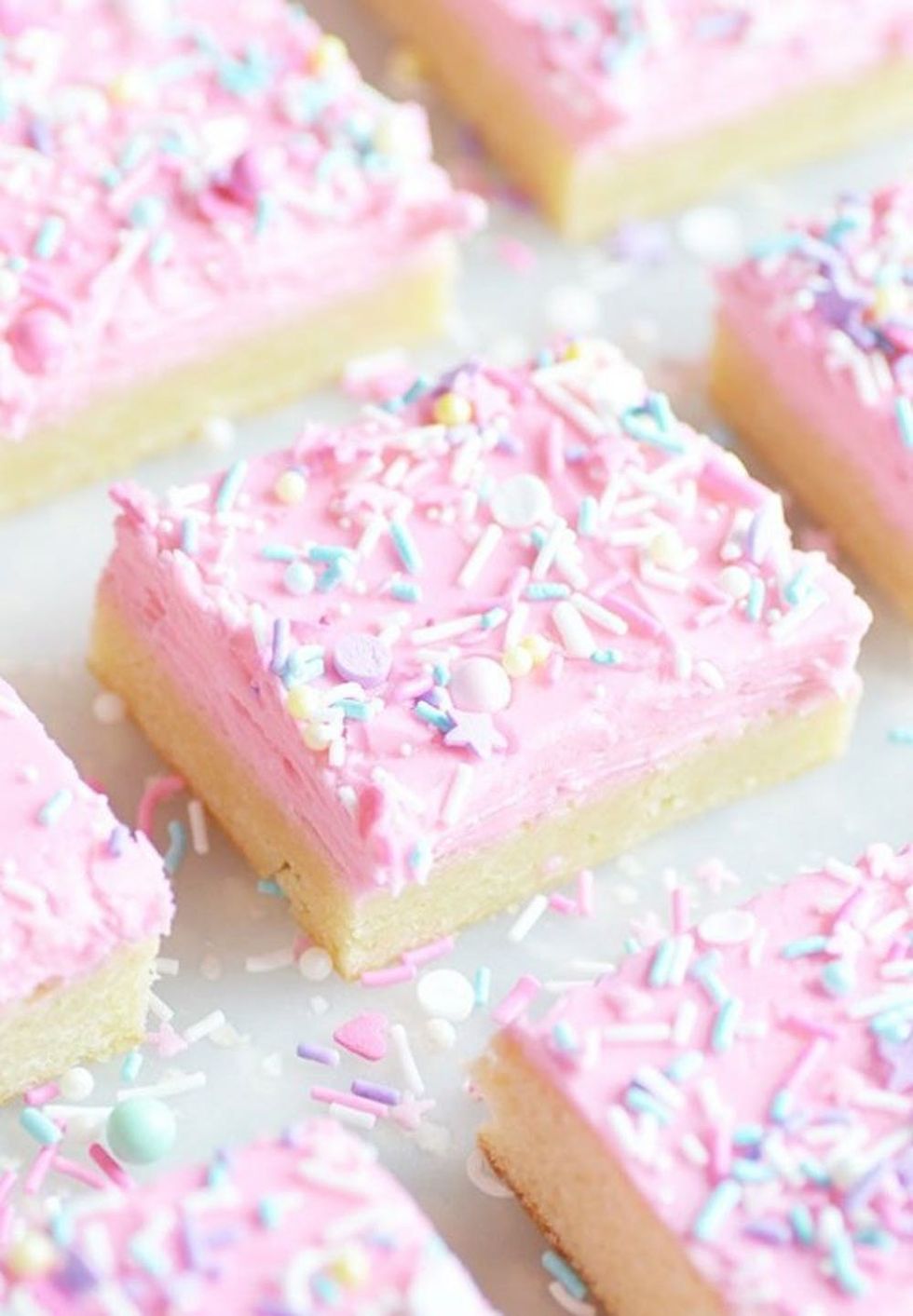 Have you really ever had a legit sugar cookie until you've had one piled high with buttercream frosting? Some may prefer to veto frosting, but we say: the more the merrier. (via Something Swanky)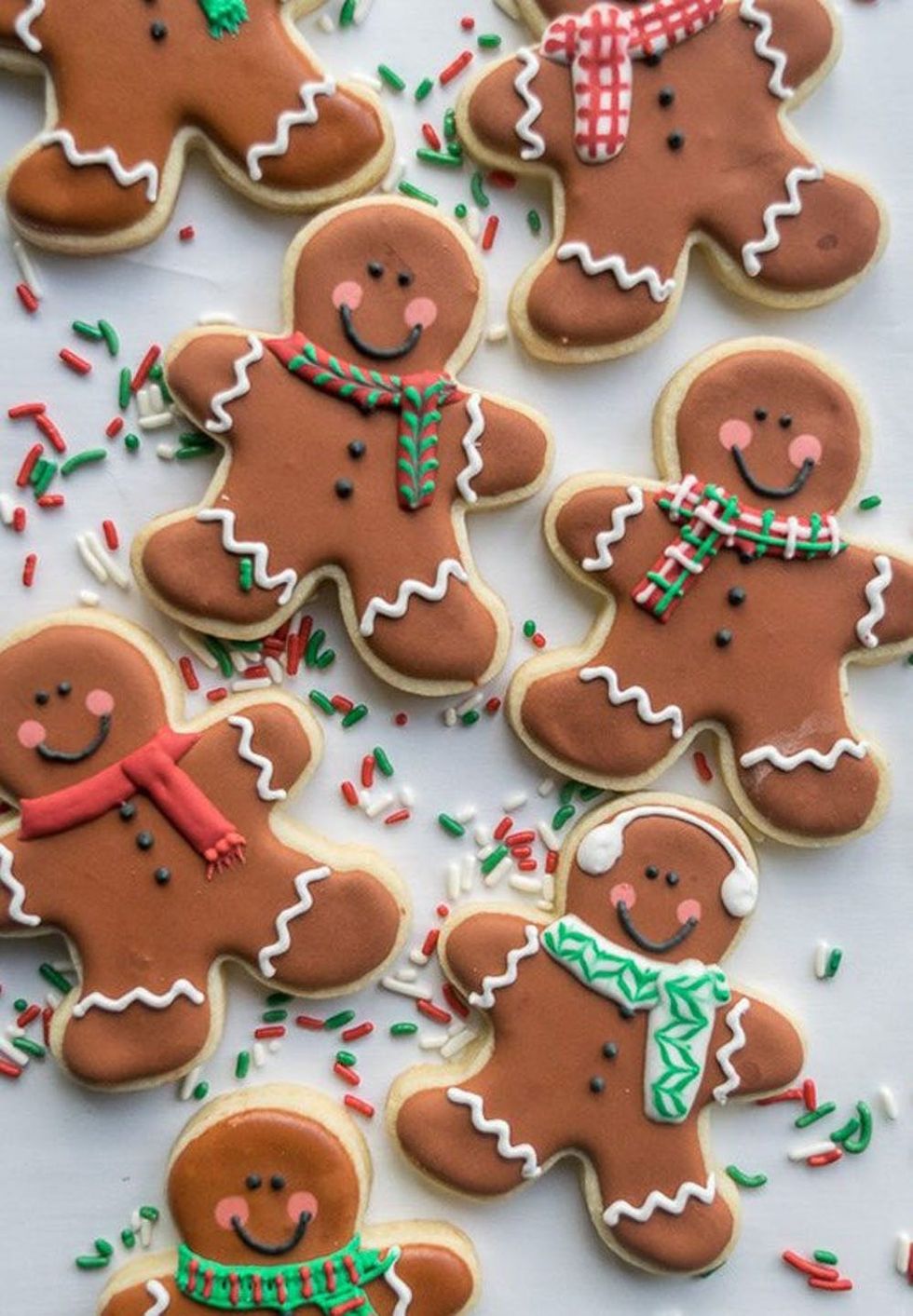 We love this recipe because it's the best of two worlds. Unfortunately, gingerbread cookies don't mesh with everyone's taste buds, so a great solution is to just make sugar cookies and decorate them like gingerbread men. All is well in the world. (via Follow the Ruels)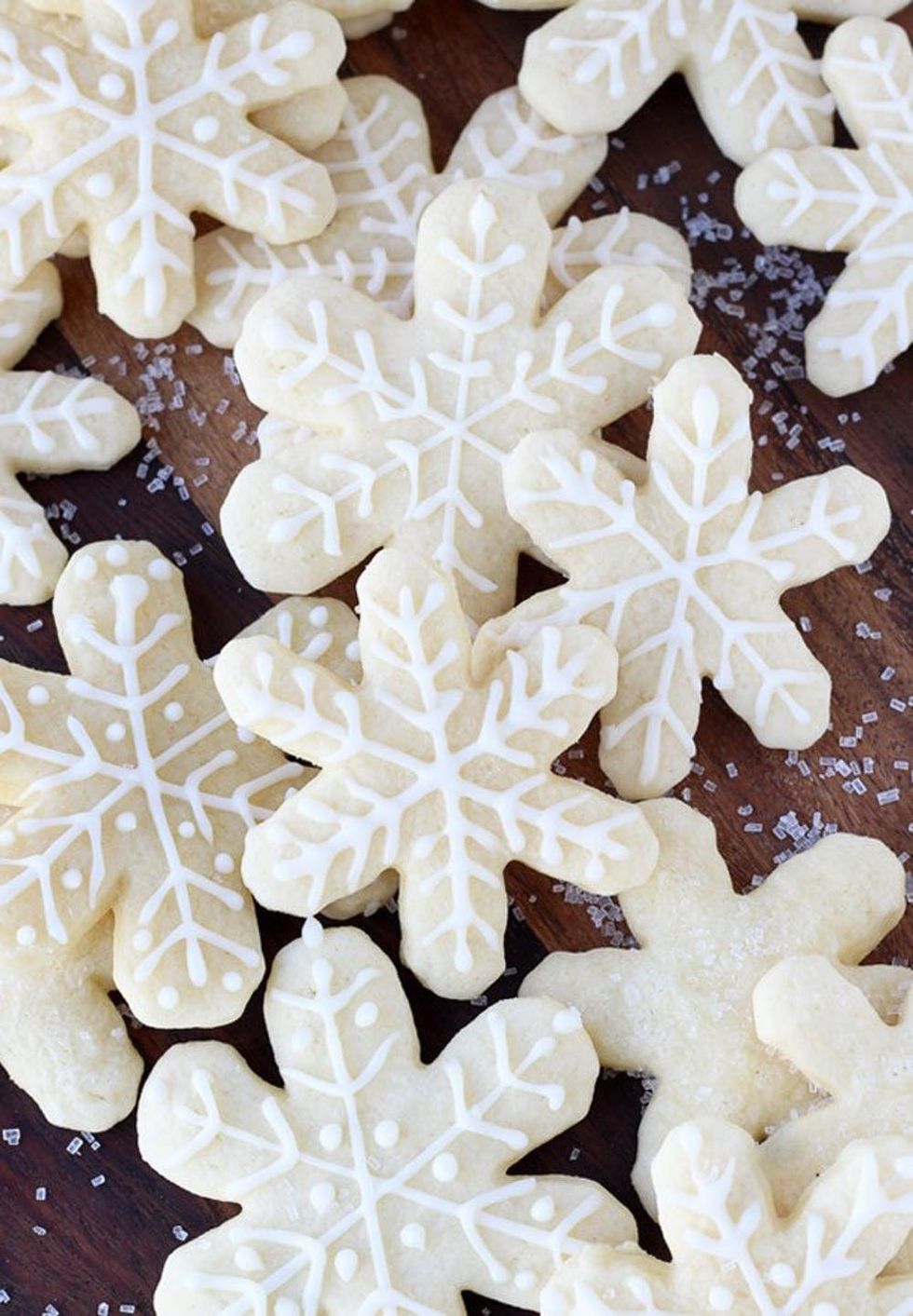 It's no secret that when Grandma bakes, the food automatically tastes better. To top it off, the delicate icing and super soft texture on these treats make them a triple threat of deliciousness. (via American Heritage Cooking)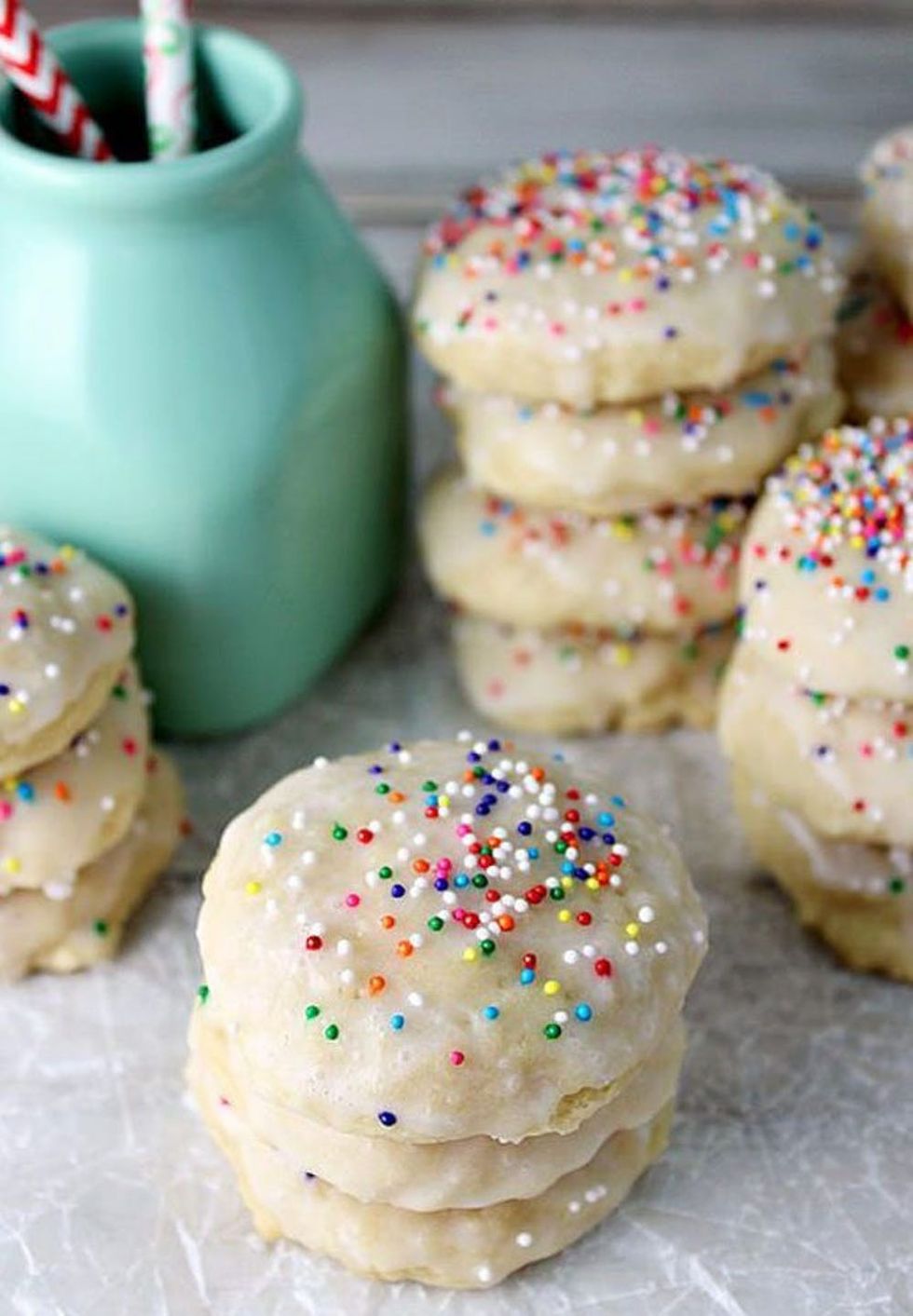 Yet another unexpected sugar cookie ingredient that is totally rocking our taste buds. Sometimes ricotta cheese is only thought of when you're making lasagna, but these cookies prove that the cheese can do sweet just as well as savory. (via Love Bakes Good Cakes)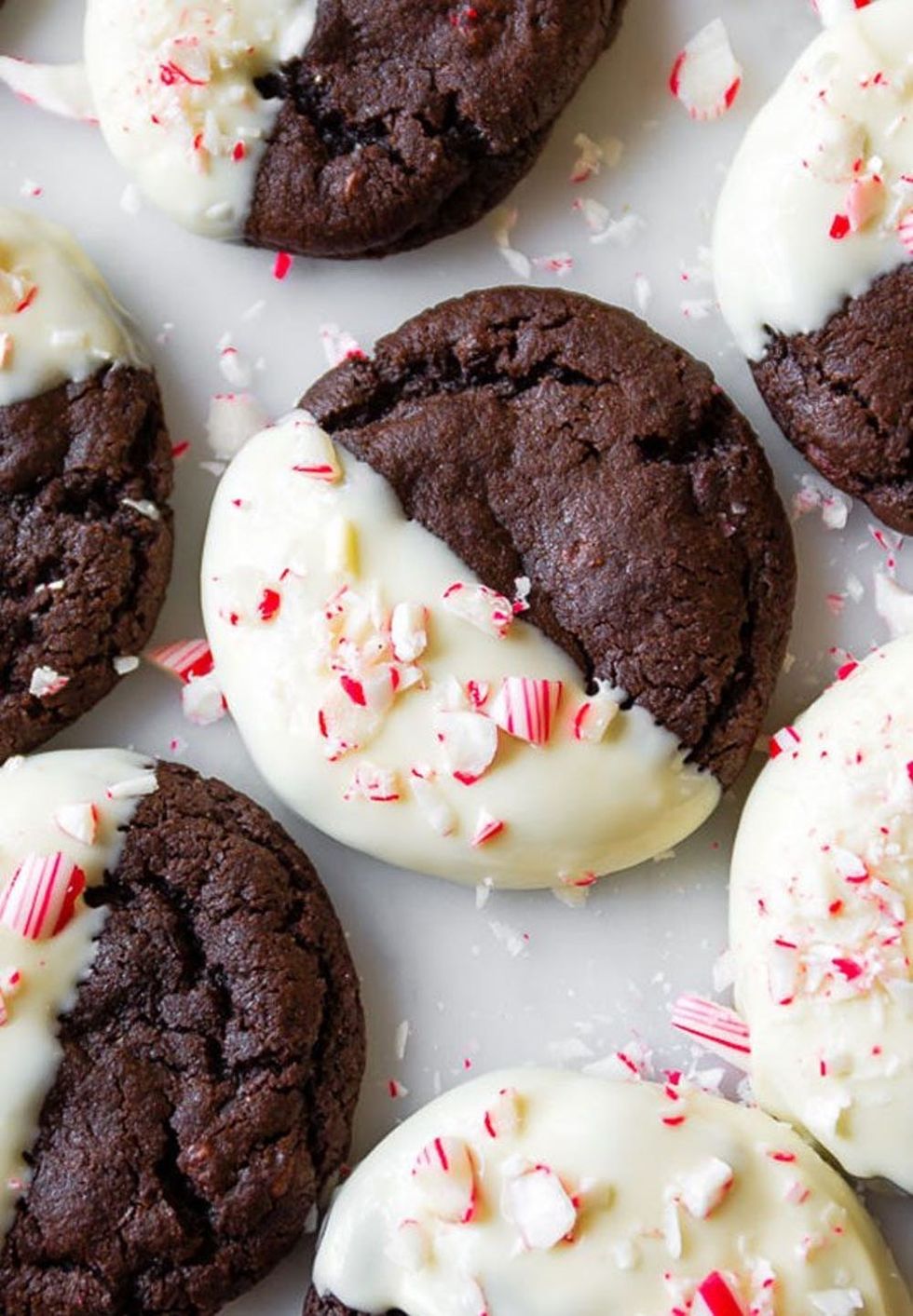 So maybe this isn't completely a sugar cookie, but we had to throw it in because it's *SO* pretty, and we're pretty sure a coffee-flavored cookie would be a serious crowd pleaser. Also, mocha + peppermint = a no-brainer. (via Sally's Baking Addiction)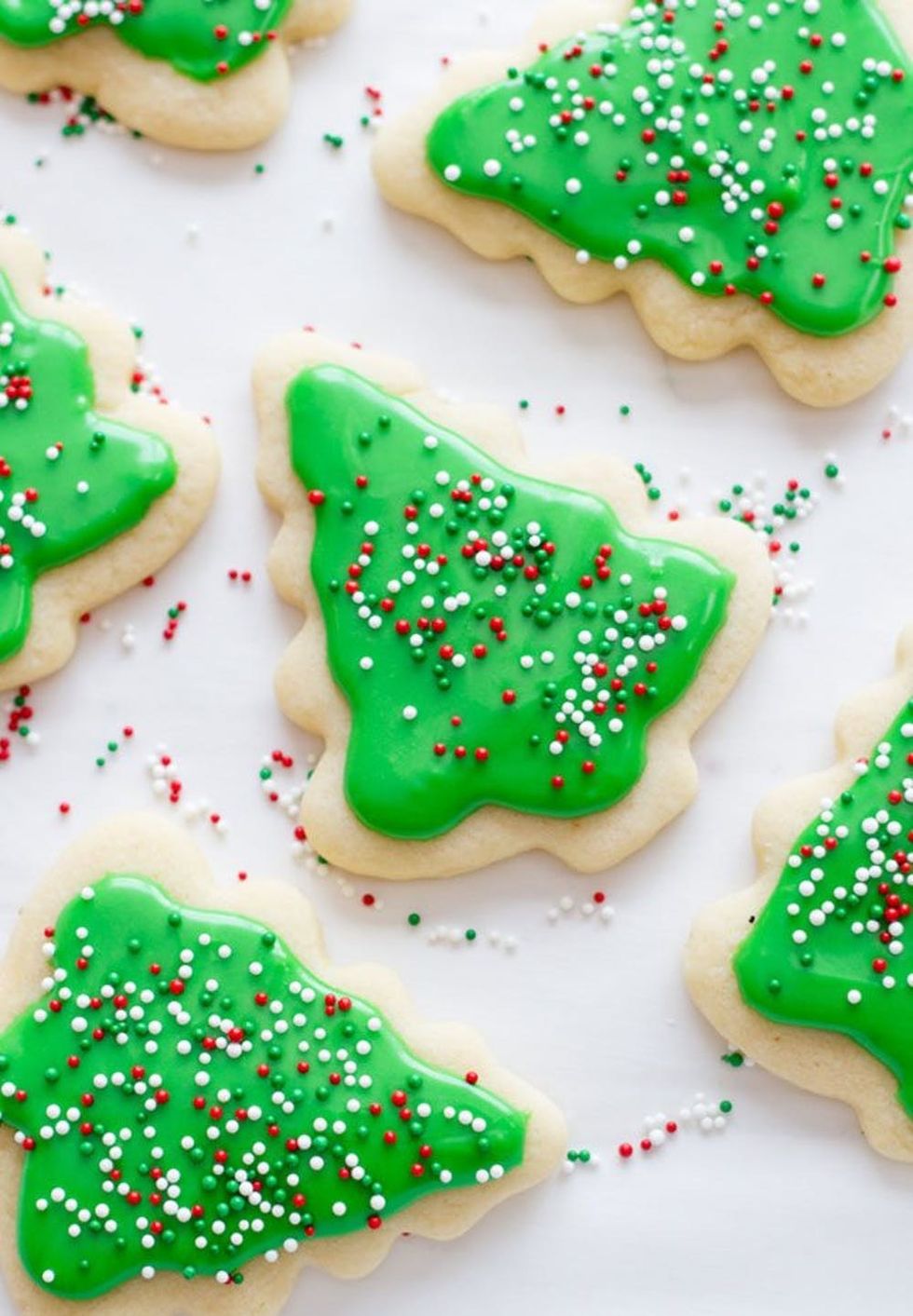 If you need to feed a million family members, coworkers or friends, this recipe is *perfect.* It makes six to seven dozen, but make sure to load up on butter because you'll need three sticks. (via Wholefully)
Chocolate Sugar Cookies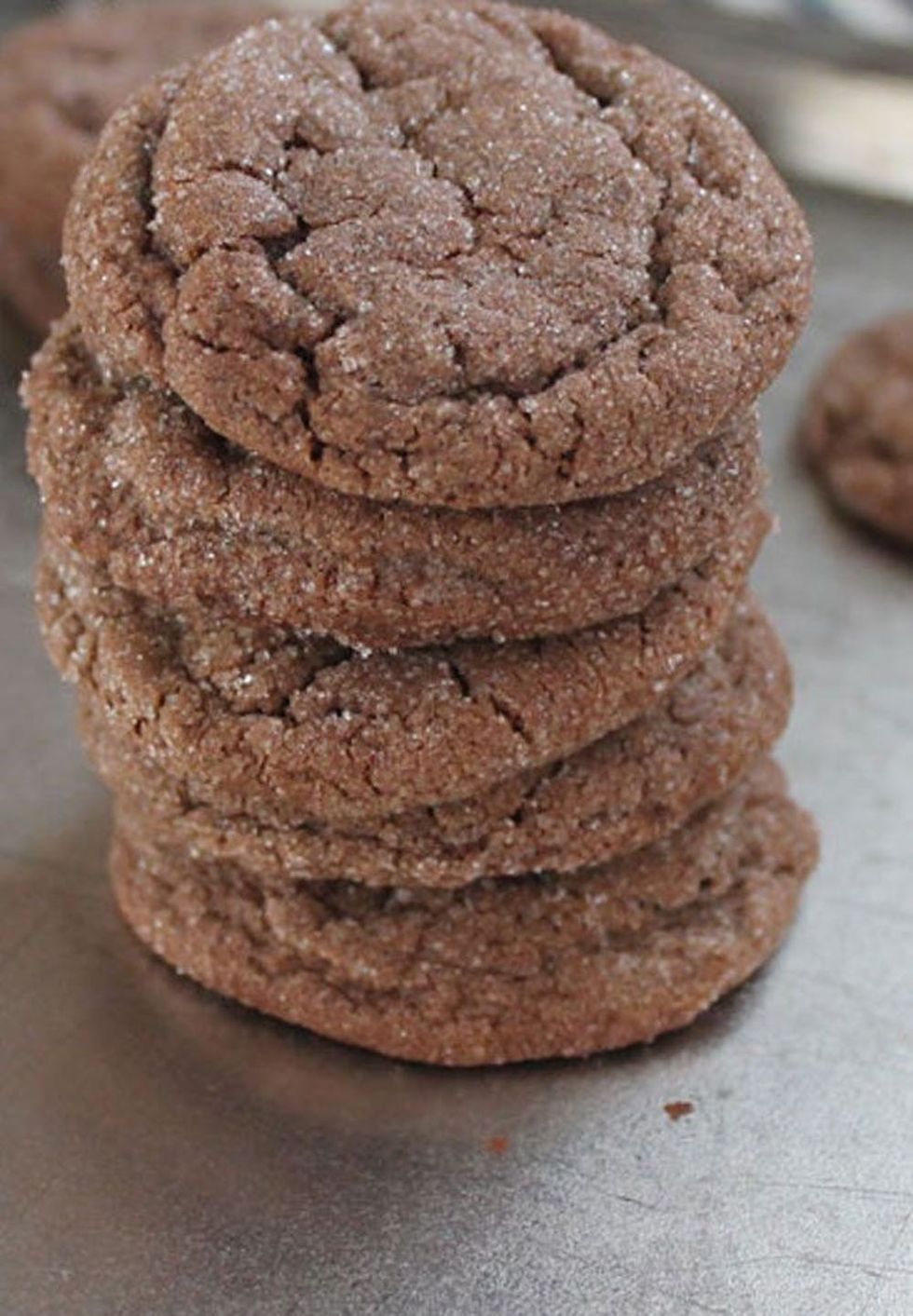 It's amazing what some butter, sugar and cocoa (plus a few more ingredients) mixed together can turn into. No one will be expecting you to bring chocolate sugar cookies to your family Christmas potluck, so if you want the surprise factor, here it is! (via Chocolate Chocolate and More!)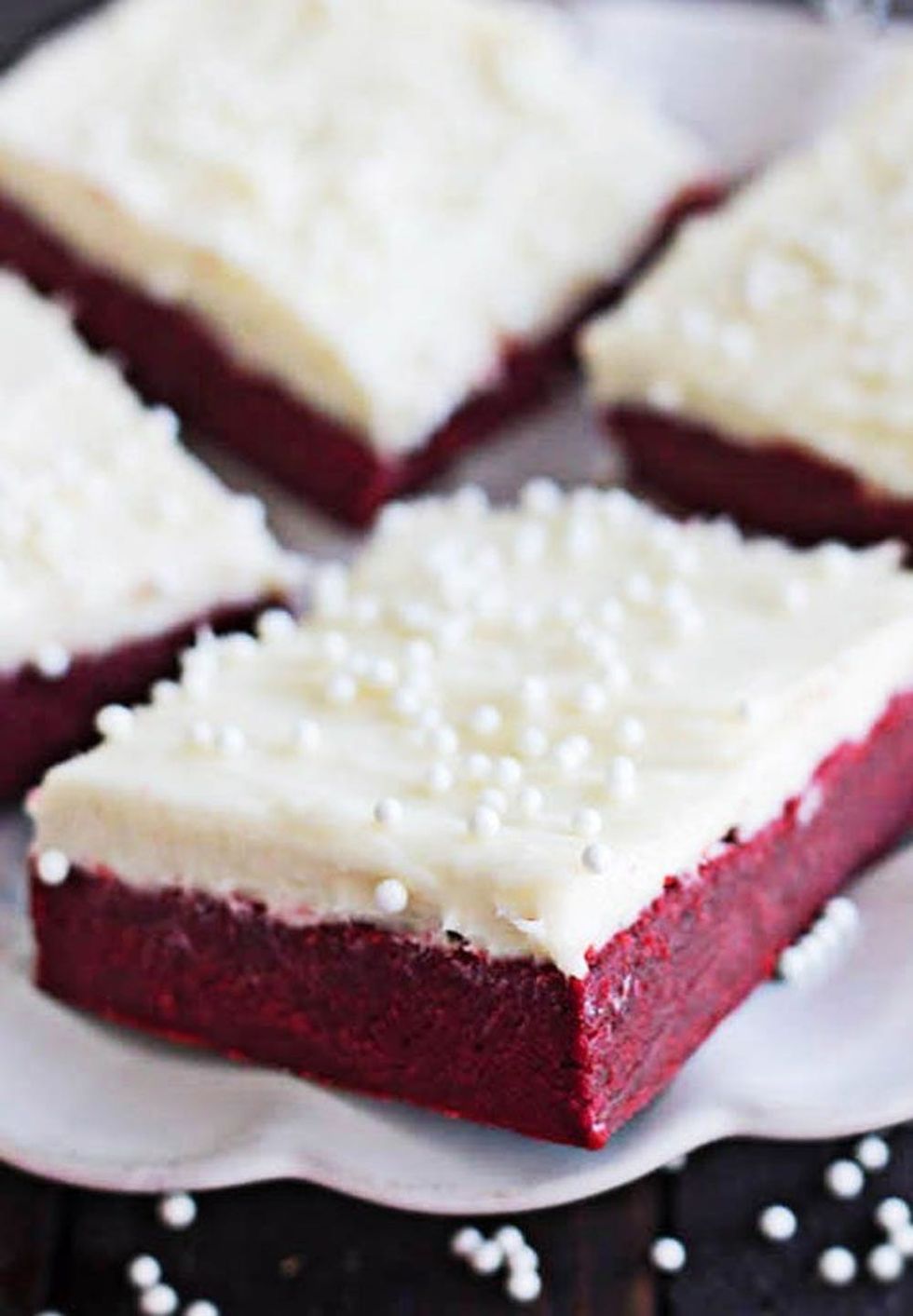 Turning a sugar cookie into a dessert that's part red velvet cake is revolutionary. It's like getting to enjoy two of our favorite desserts all in one bite. (via The Recipe Critic)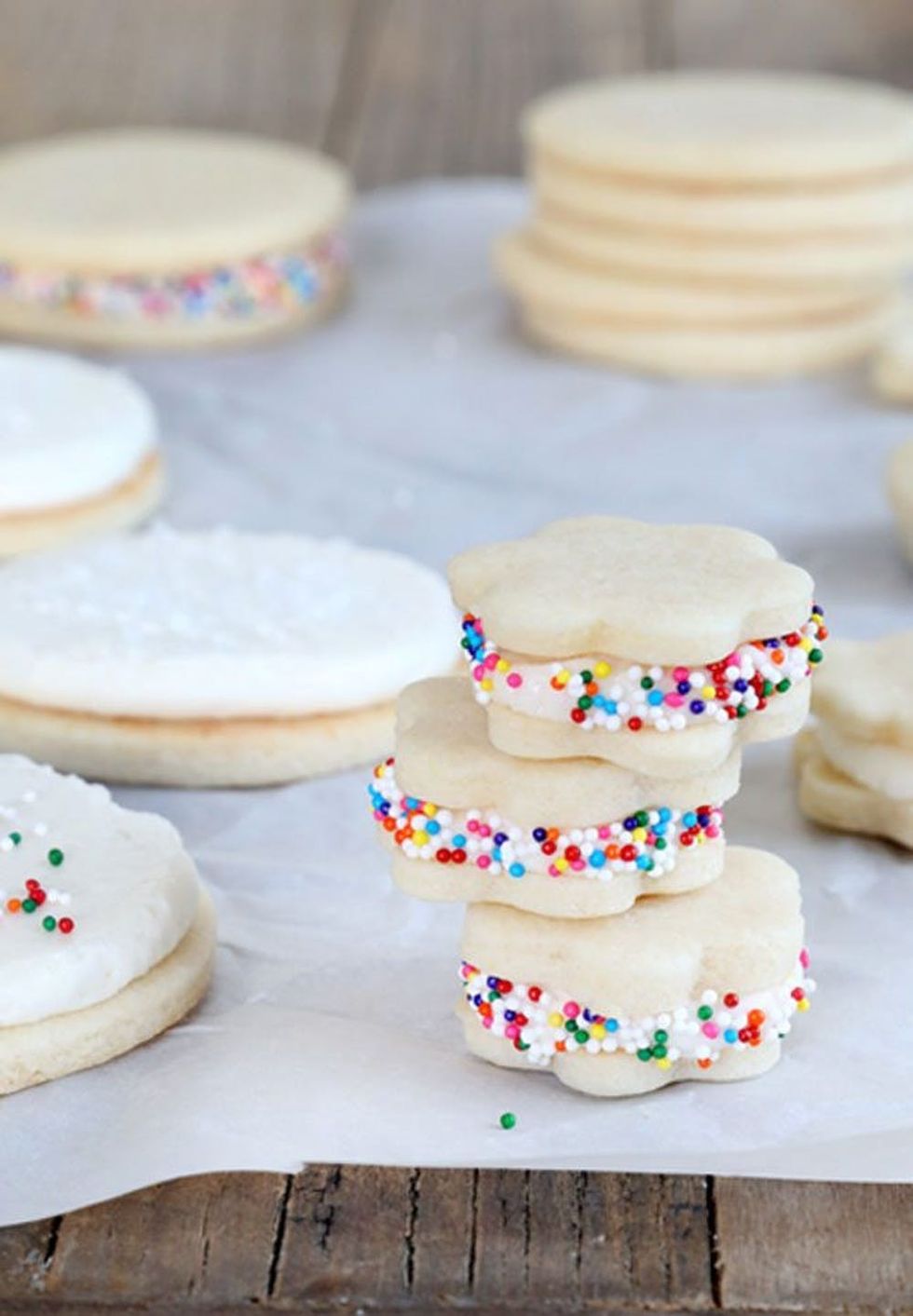 The gluten-free crowd needs holiday cookies too, and we found the perfect ones in these sugary confections. Follow the butter-filled recipe and use snowman cutouts instead of flowers and you have the *perfect* holiday cookie. (via Gluten Free on a Shoestring)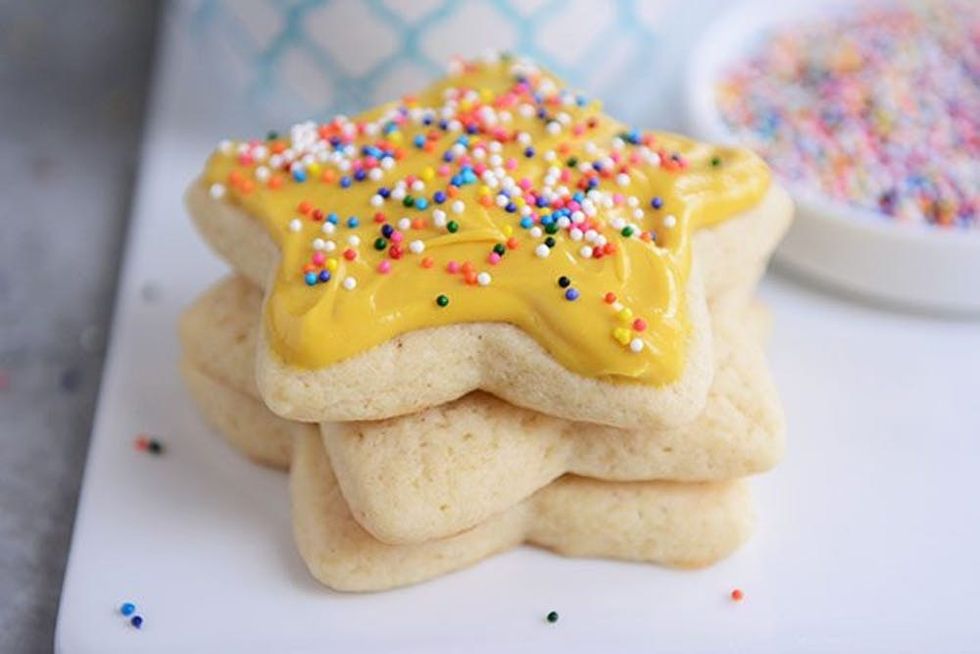 We totally get how sour cream can make a sugar cookie that much more incredible. Turns out sour cream doesn't just make tacos better, but cookies too! (via Mel's Kitchen)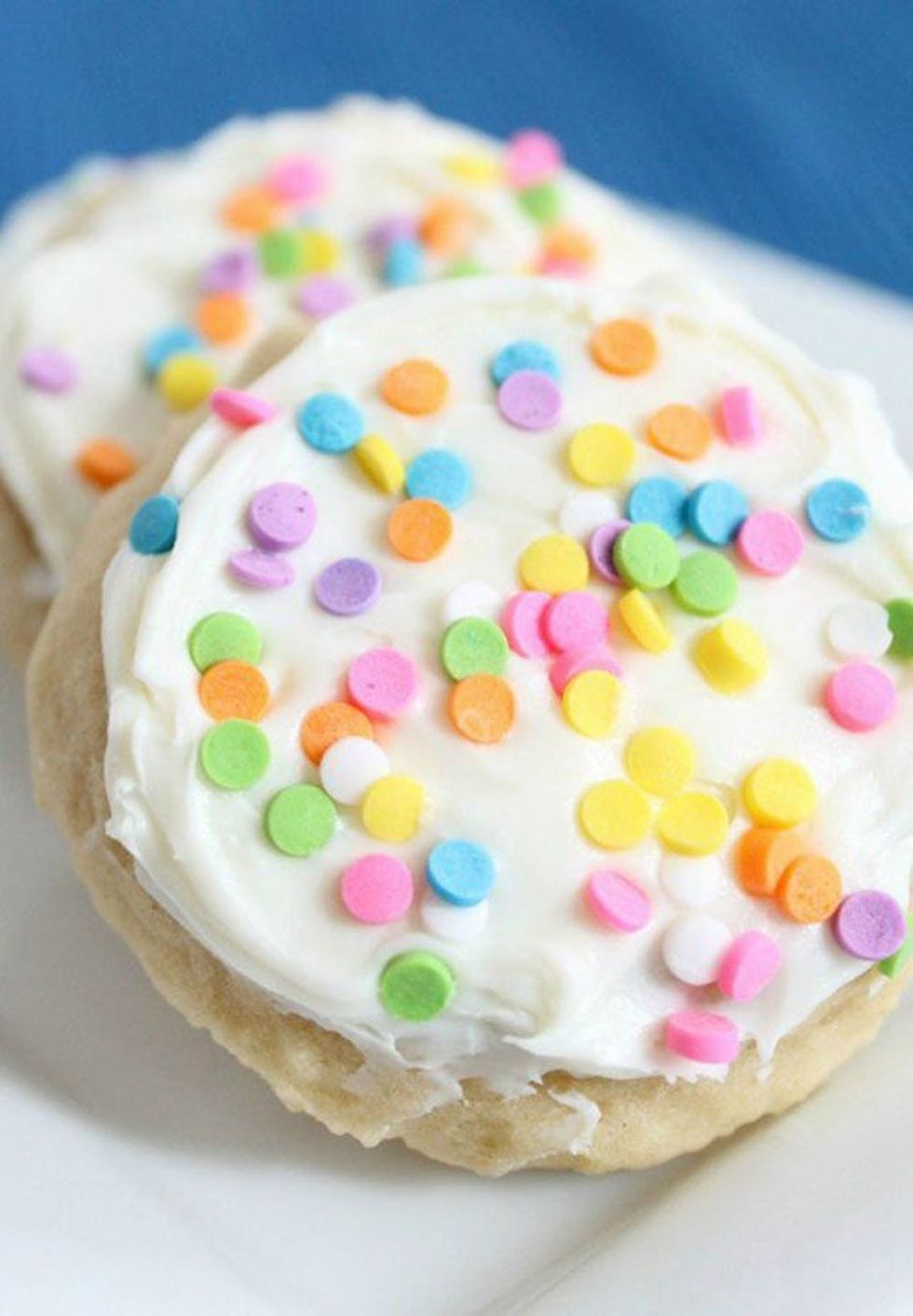 Switch out those colored dots for green sprinkles and suddenly you have a Christmas cookie. Not just any cookie, though. The kind you pick up and it almost breaks in half because it's soooooo incredibly soft. A total crowd-pleaser, don't you think? (via Six Sisters' Stuff)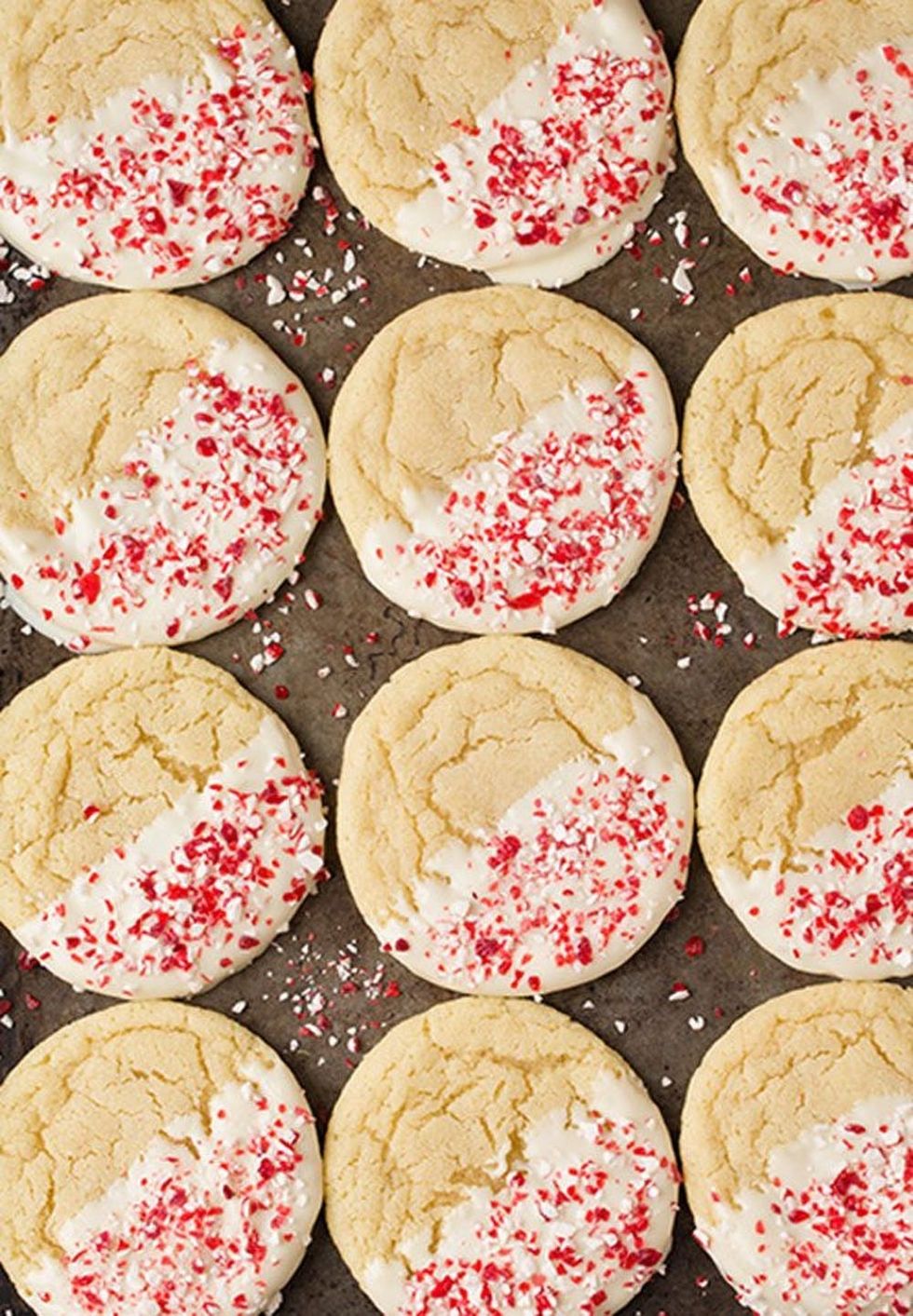 Sometimes you take a few bites of a frosting or an almond bark-loaded dessert and you love it, but a few bites are all you can handle. Here, you get your few nibbles of white chocolate covered cookie and the rest is plain, so the sweet doesn't go completely overboard. (via Cooking Classy)
Chloe Gibson
Chloe loves watching Sex and the City reruns and eating. If she's not mixing something up in the kitchen, she's probably day dreaming about her next home renovation project. Along with TV and food, she loves trying fitness crazes to see if they're really worth the effort. Chloe lives and breathes lifestyle writing, but always makes time to post beautiful pictures of her cat, Susan, on Instagram.
Dessert Recipes
More From Dessert Recipes