Forget Your Day Designer — This Coffee Bar Command Center Will Keep You On Track
Jun 08, 2017
We think 2017 may go down as the year of day planning and time management. And we say that in the most enthusiastic way possible. From day designers to morning routines and new-and-improved coffee recipes, our days have gotten more and more organized and energized. And the latest trend to make our lives a tad more entrepreneurial? Coffee bar command centers. Yep — instead of brewing iced coffee recipes while looking over your day planner, you can combine both with a coffee-stand-turned-planning-center.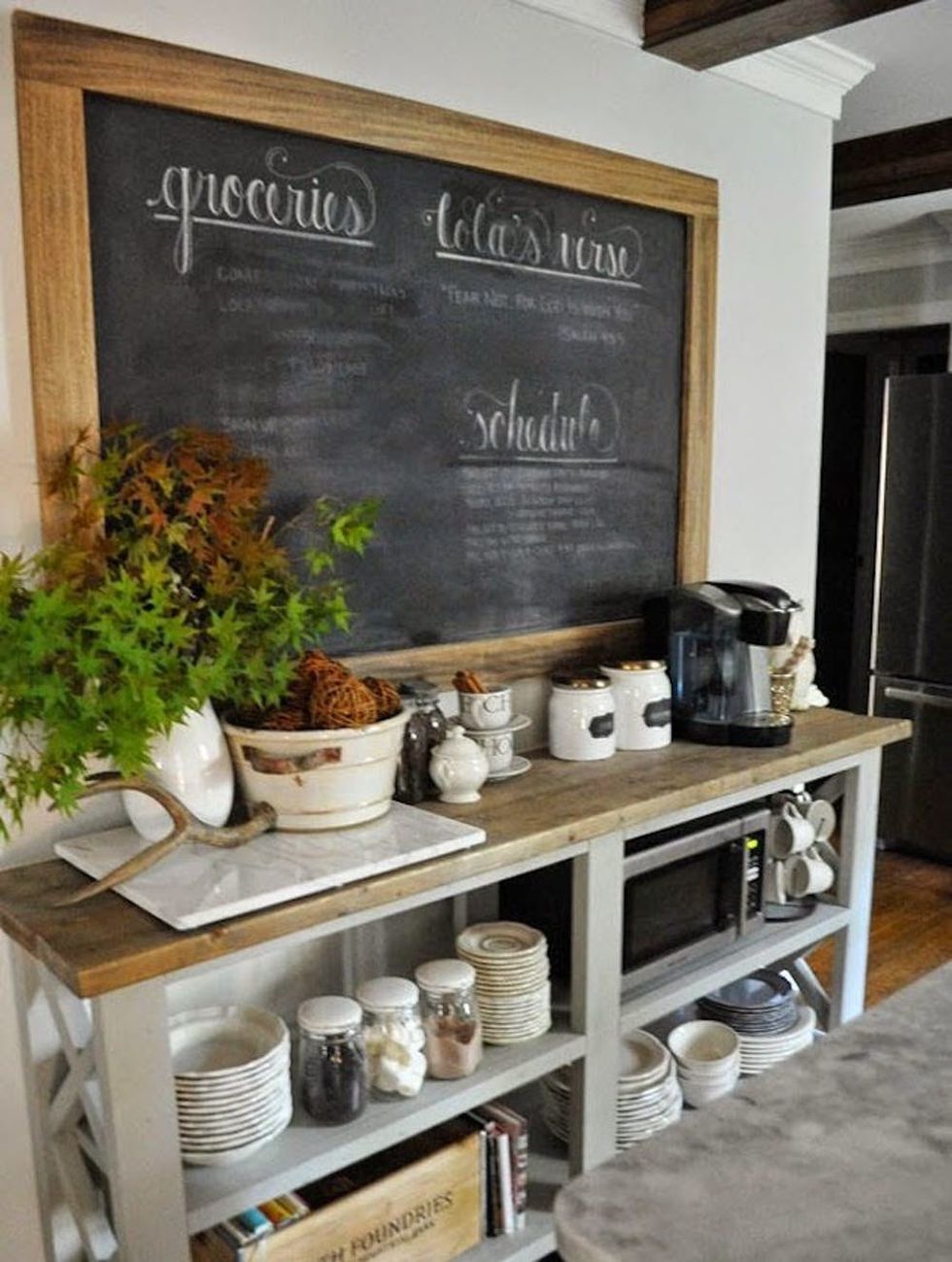 ---
Here's the concept. You create a coffee bar — you know, a center for all your brewing and sipping needs. On that coffee bar, you place all the essentials you use for creating the perfect cuppa. A coffee machine, some cute sugar and creamer containers, stirring sticks, cups, saucers… Even cocoa powder, marshmallows, and, if you have it, an espresso machine.
But the twist is that instead of leaving it at that, you create a chalkboard space behind it on which to write all kinds of lists and to-dos. The idea is that each morning you can review your to-do lists while filling up on a hot cup of coffee, energizing you as you start your day.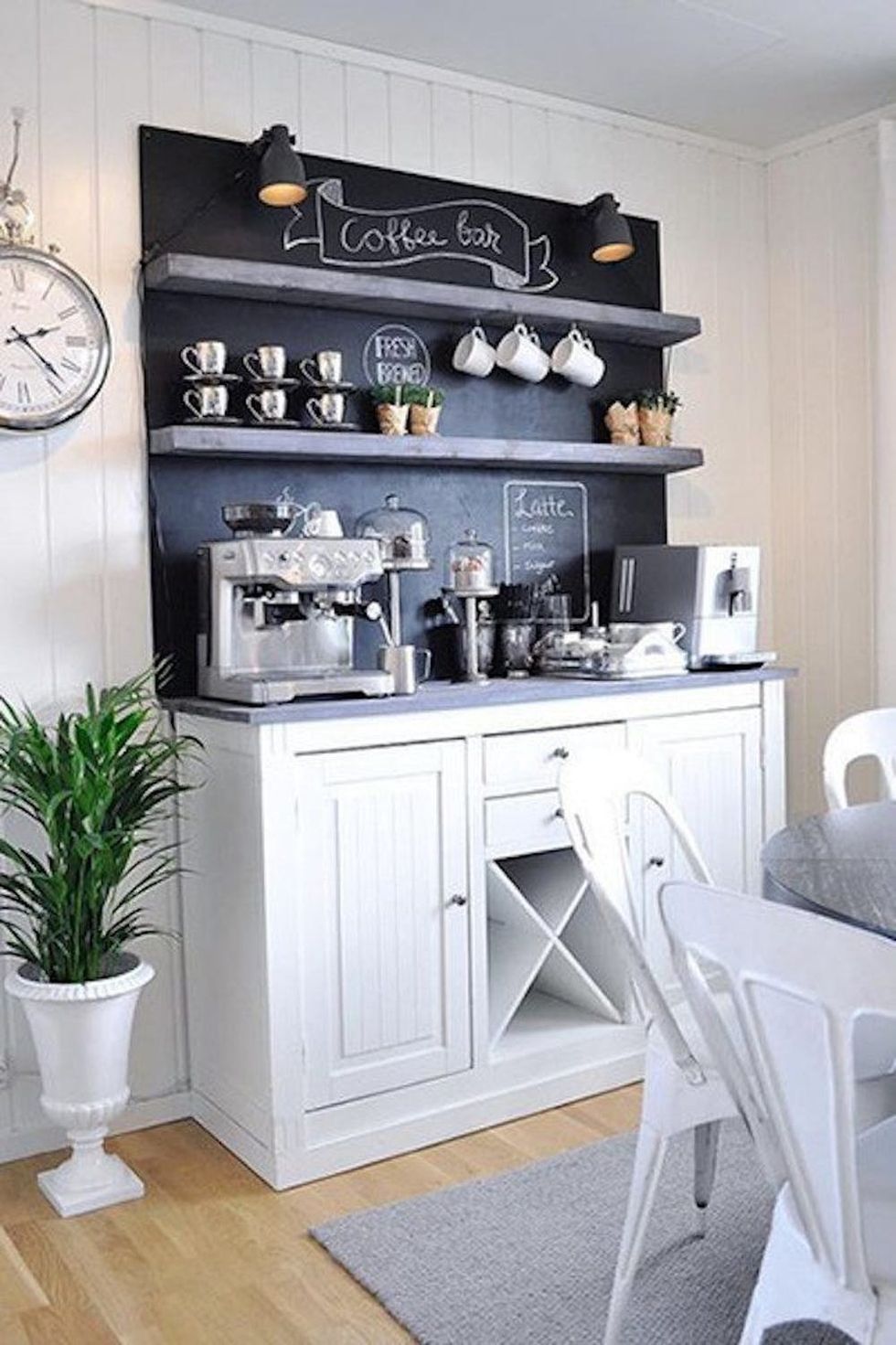 You can get pretty creative with your command center. Pastry domes can showcase whatever goods you whipped up (or picked up at Trader Joe's) over the weekend. We also love the idea of drawing a basic latte, cappuccino, or hot mocha recipe on your command chalkboard.
You can use whatever aesthetic you please, but we *love* the idea of making this command center look exactly like a miniature coffee shop — with a hint of organization, of course.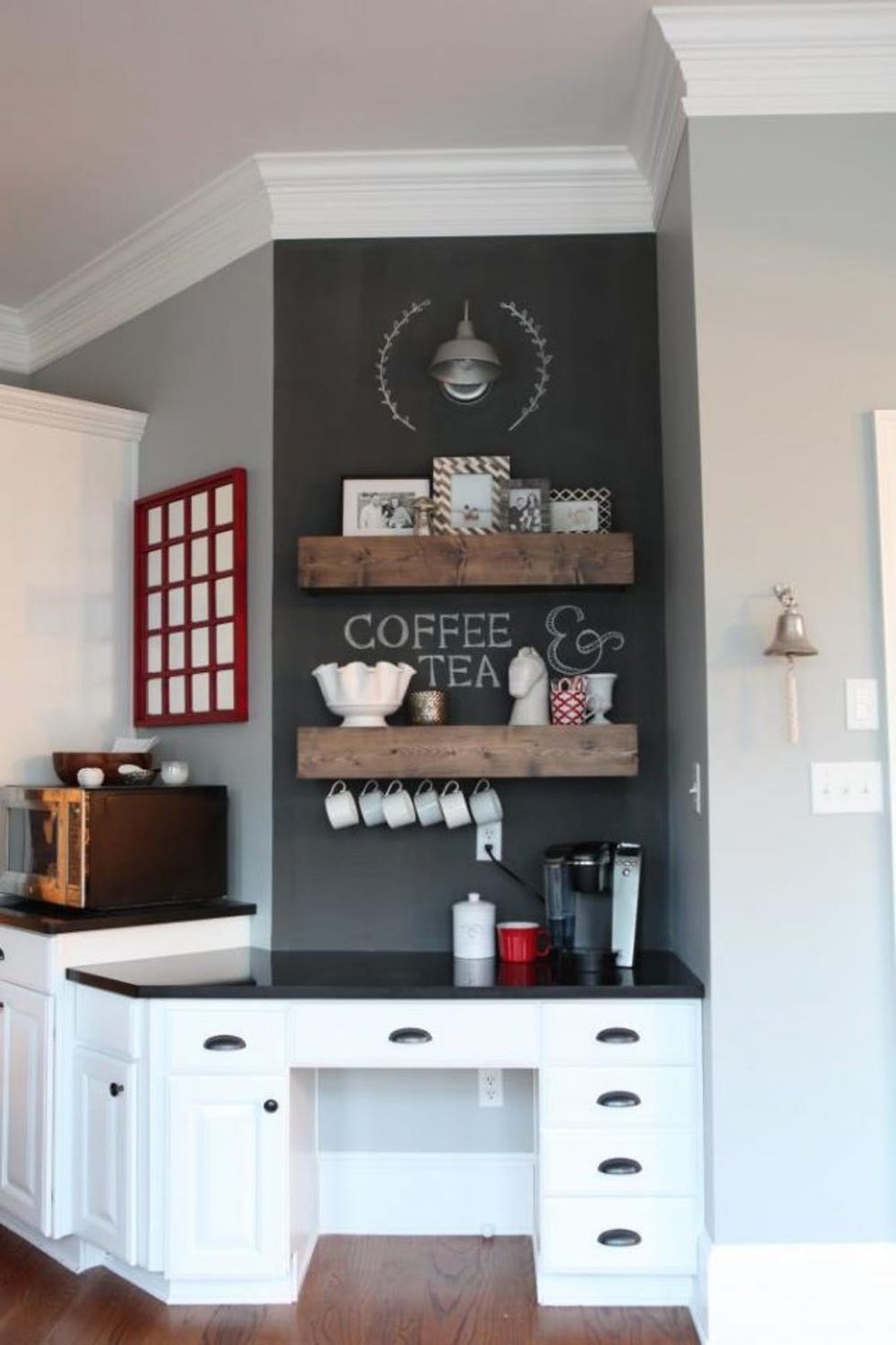 Hang some cute mugs from the space above your coffee center to make things quick and convenient. Here are a few other ideas we absolutely adore:
Have your command center do double duty as a desk. This is a great place to organize your week, pay your bills, or run your side hustle.
Write inspirational phrases or affirmations on your chalkboard each day.
Decorate your command center with framed pics of your fam and friends… preferably while drinking coffee.
Use a color scheme. We particularly love warm neutrals or red, black, and white.
Install a lantern or hanging lights around the center to give it some extra light and pizazz.
Follow us on Pinterest for more kitchen ideas and coffee recipes!
(Images via Dear Lillie, Lonny, and Bower Power.)
Maggie McCracken
Maggie McCracken is a freelance writer, blogger and aspiring digital nomad. She writes primarily about food, travel, yoga and healthy living, and she has a background in health and science journalism. You can read more of her work on her lifestyle and travel blog, The Olive Branch.
Food News