The Secret Ingredient in This Cosmopolitan Is Delicious AND Will Get Rid of Your Leftovers
Dec 31, 2016
Sparkles? Check. Cranberries? Check. Orange liqueur? Check. A large splash of vodka for good measure (if you've got any leftover from this ginger-lime-vodka infusion)? Check. Okay, we're all set for holiday cocktails! It's pretty difficult to improve upon the classic cosmopolitan, but we think we've cracked it, while using up holiday leftovers too! The addition of a good spoonful of store-bought or homemade cranberry sauce to that cocktail shaker adds an extra sweet tanginess that tastes amazing. Take it over the top with a sugar- and edible glitter-rimmed glass, then finish it off with fresh cranberries and beautifully fragrant thyme. This is the party cocktail of the season!
---
Need more than one festive cocktail recipe? Check out these cranberry cocktails.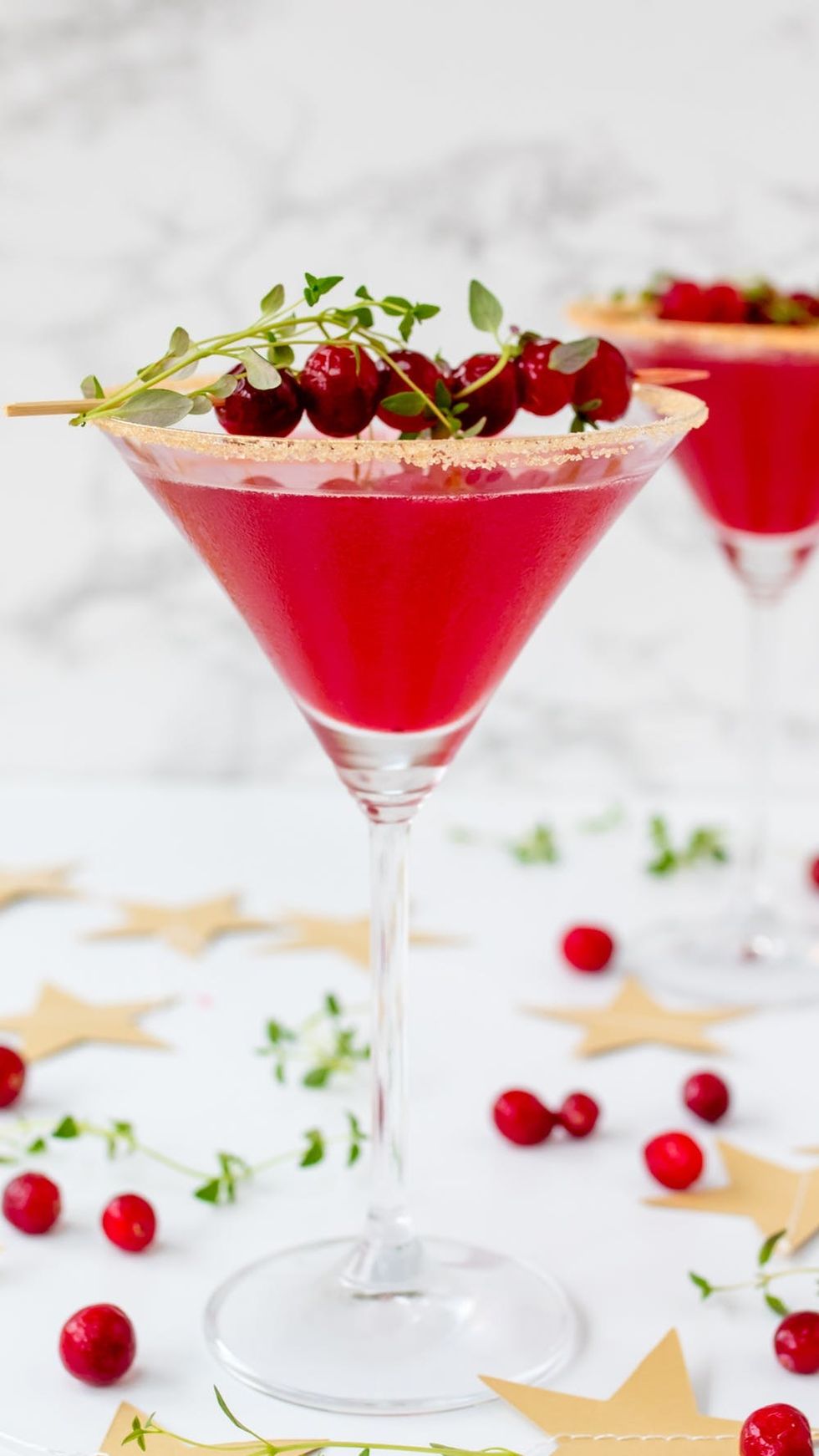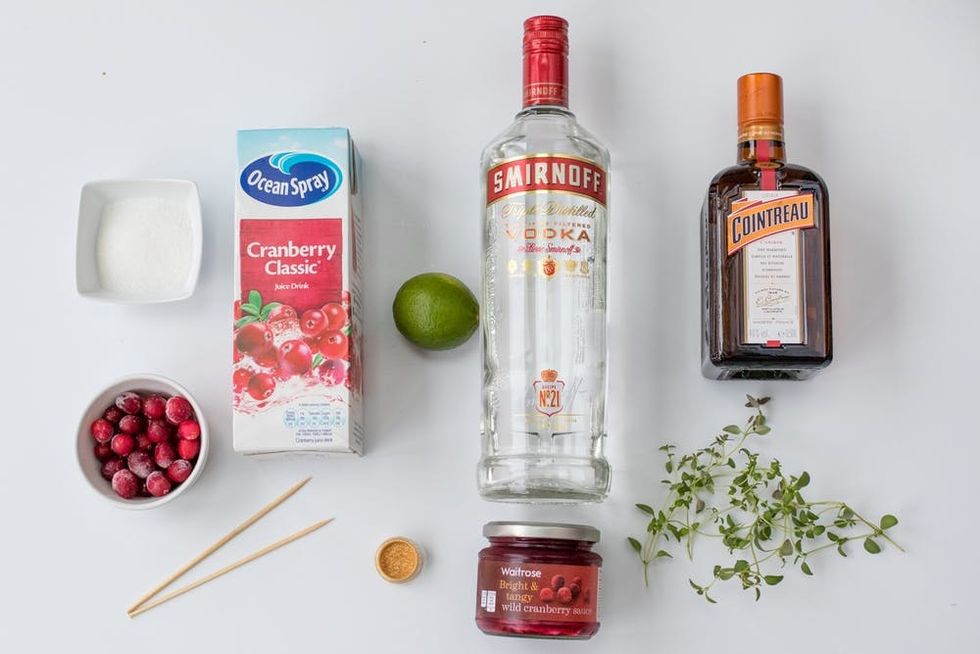 Instructions: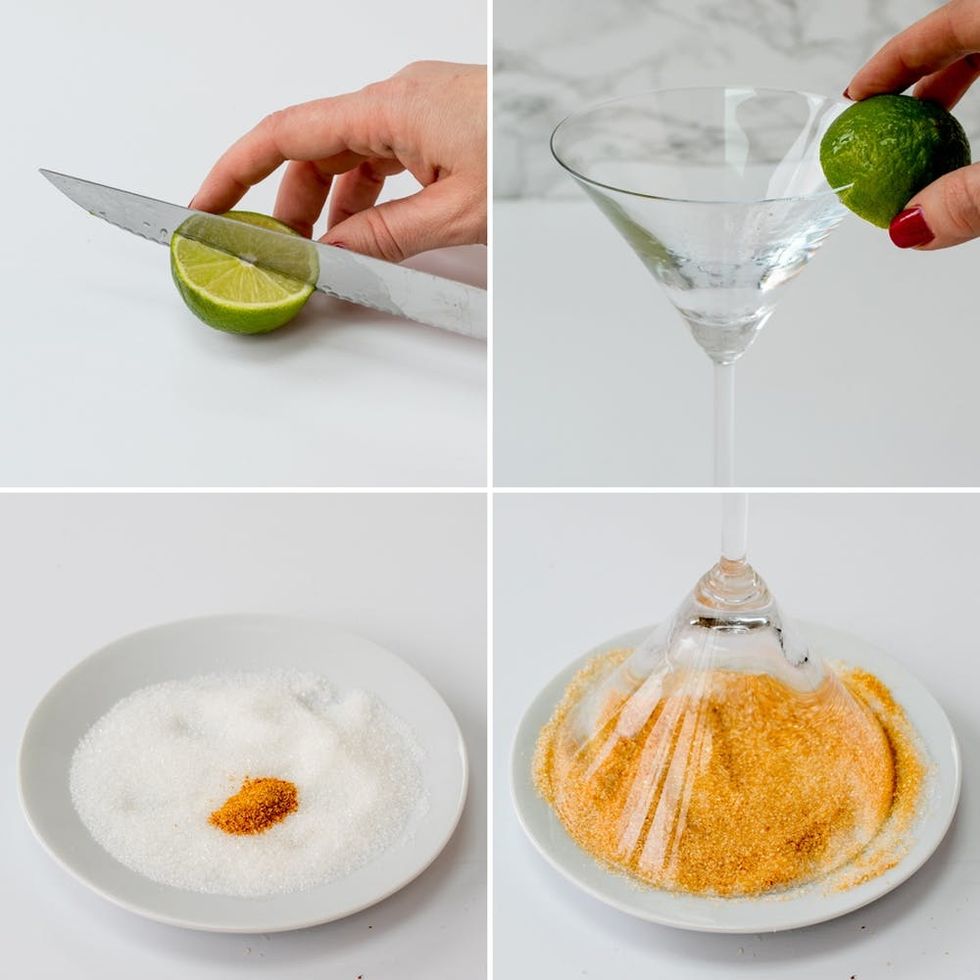 Slice the lime in half, and make a shallow cut into the flat side of one of the lime pieces (like you're going to cut the lime into quarters, but don't go all the way through with the knife). Take a martini glass, and use the cut part of the lime to run the lime around the whole edge of the glass. Repeat with a second glass. Place the sugar and edible glitter on a plate. Stir to mix. Place one of the glasses upside-down into the glitter sugar to coat the top of the glass (the lime juice should make it stick). Repeat with the other glass. Put the glasses to one side.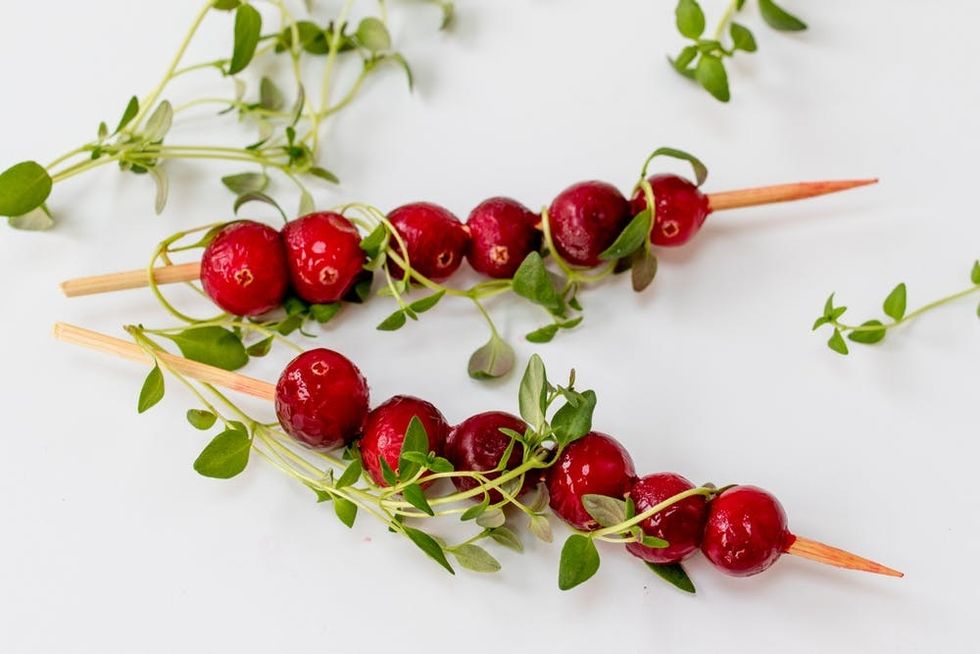 Thread the cranberries onto the two cocktail skewers, then wind the thyme sprigs around the cranberries. Put to one side.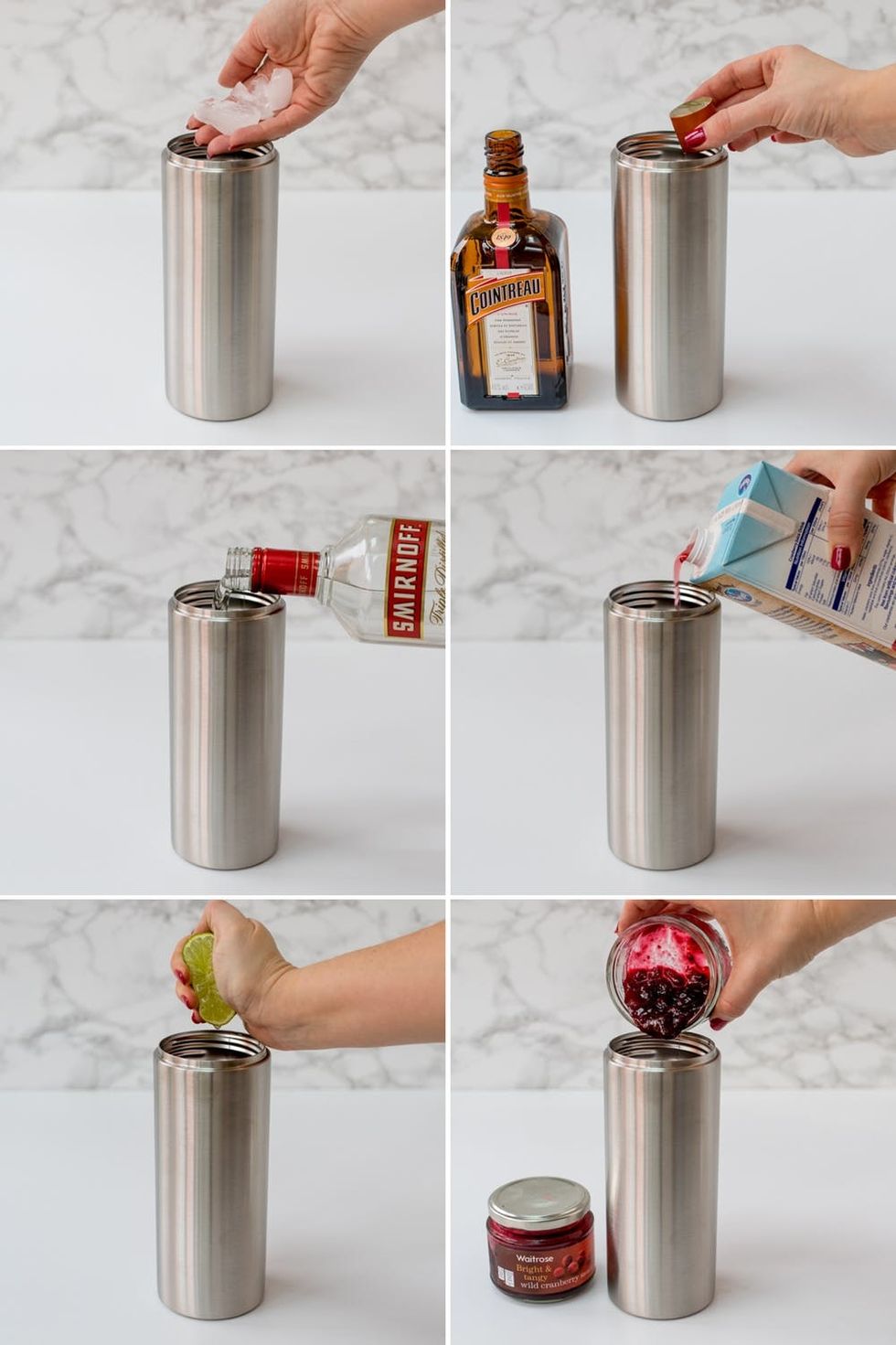 Half fill a cocktail shaker with ice. Add the cointreau, vodka, cranberry juice, cranberry sauce and juice of the remaining half of the lime. Place a lid on the shaker and shake thoroughly.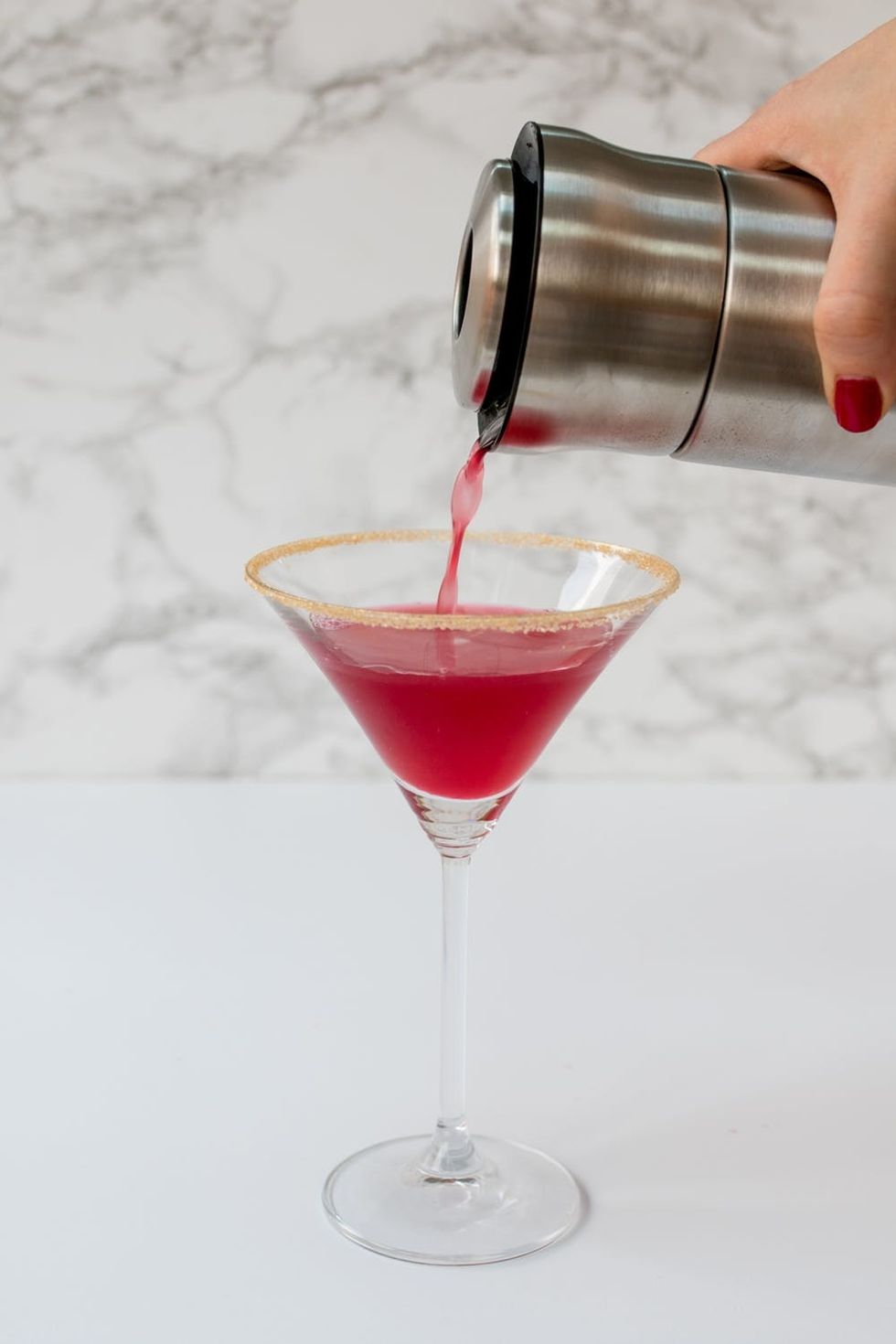 Pour the cocktail into the glasses (use a strainer so the ice and any lumps of cranberry sauce are left behind).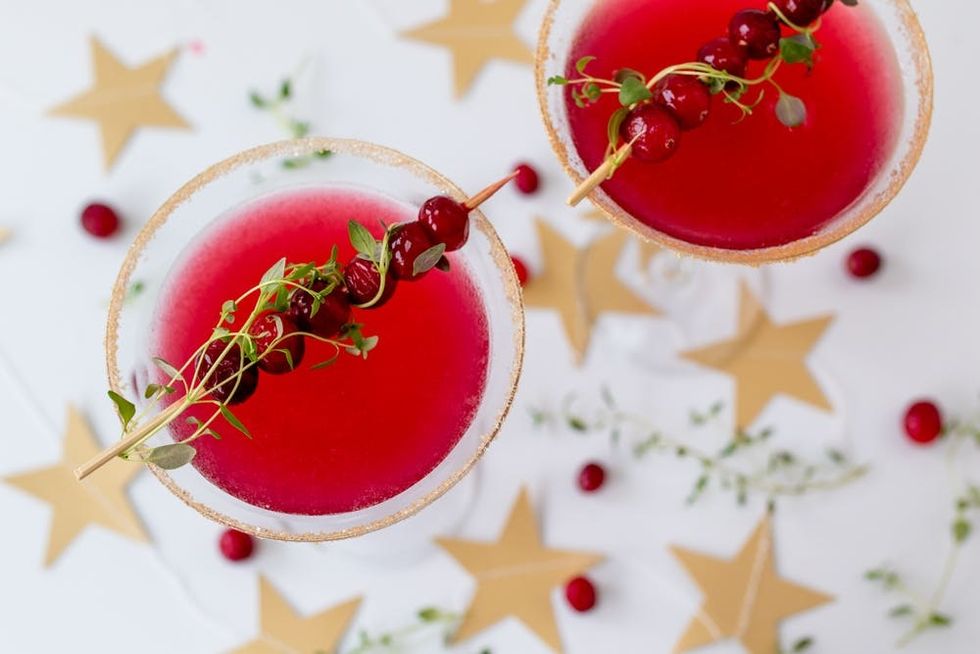 Top the glasses with the cranberry and thyme skewers before serving.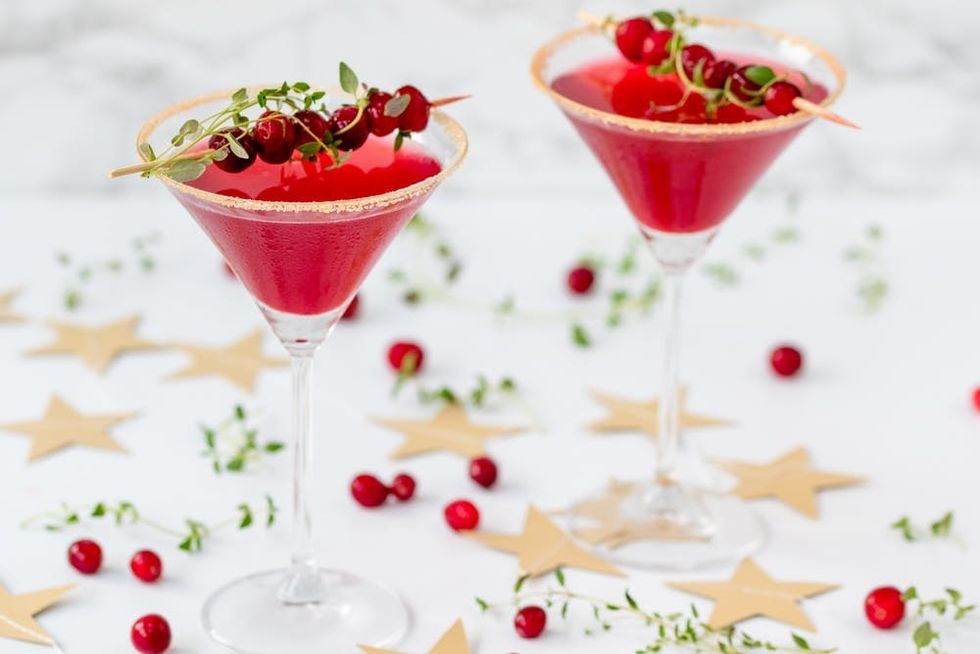 Have you got a cranberry sauce hack? We'd love to hear — tweet us @BritandCo, and check out our Pinterest for more festive cocktails!
Nicky Corbishley
Nicky lives in Cheshire in the UK with her husband Chris and their two children Gracey and Lewis. She spends her days creating, photographing and writing recipes for her blog
Kitchen Sanctuary
.