While we love all the yummy food and gorgeous decor that comes with the holiday season, let's get serious for a minute. The holidays are all about excuses to make cocktails that include things like chocolate vodka, edible gold stars, peppermint Kahlua, and, obviously, whipped cream vodka. As we delve into the thick of holiday cocktail-making season, let us take a stroll down memory lane and sip on some of our favorite cocktails from the past.
---
1. Chai Hot Toddy: First up, this spicy concoction is rich, indulgent, and gives you a buzz along with your… buzz ;) Feeling lazy? You can totally make this with pre-made chai, just be careful with how much sugar you add.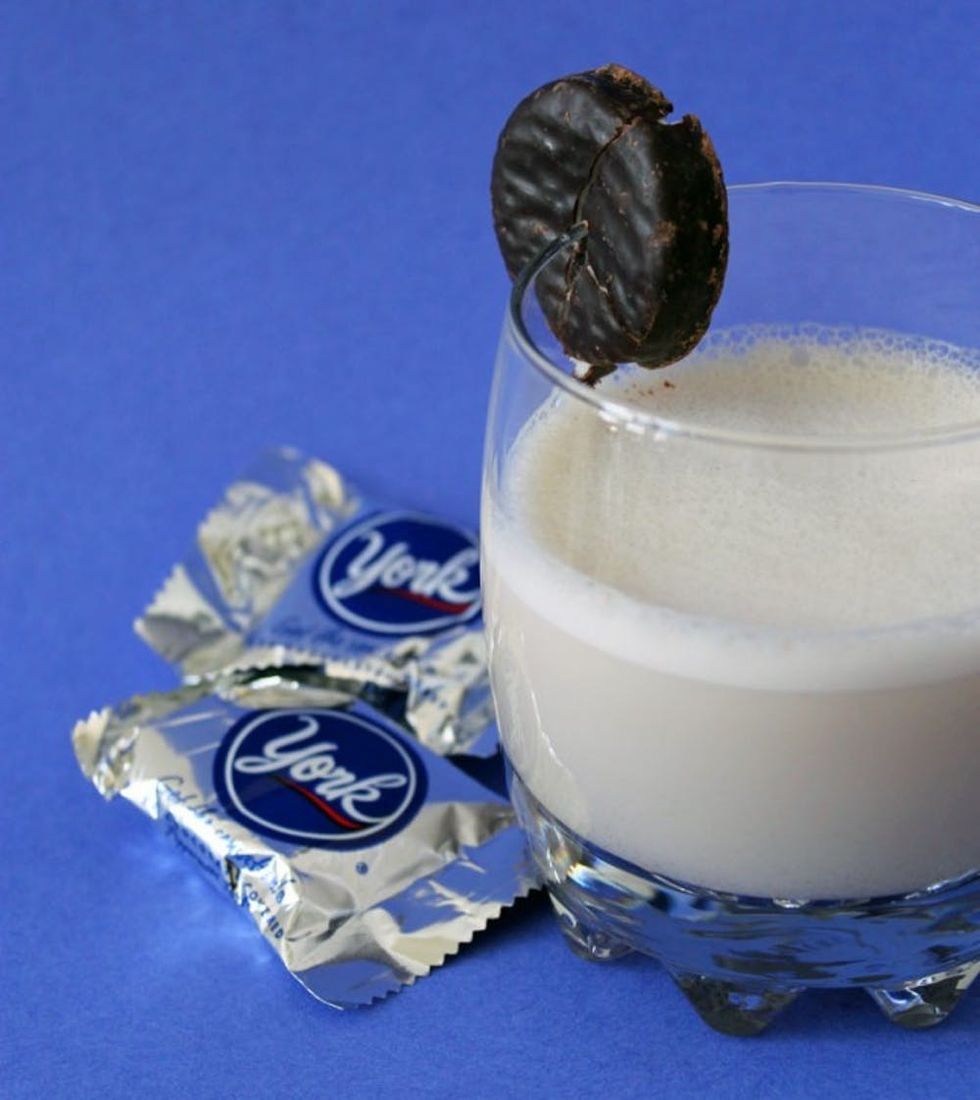 2. Peppermint Pattie White Russian: Over the holidays, the dude would definitely mix up a peppermint pattie white russian, don't you think?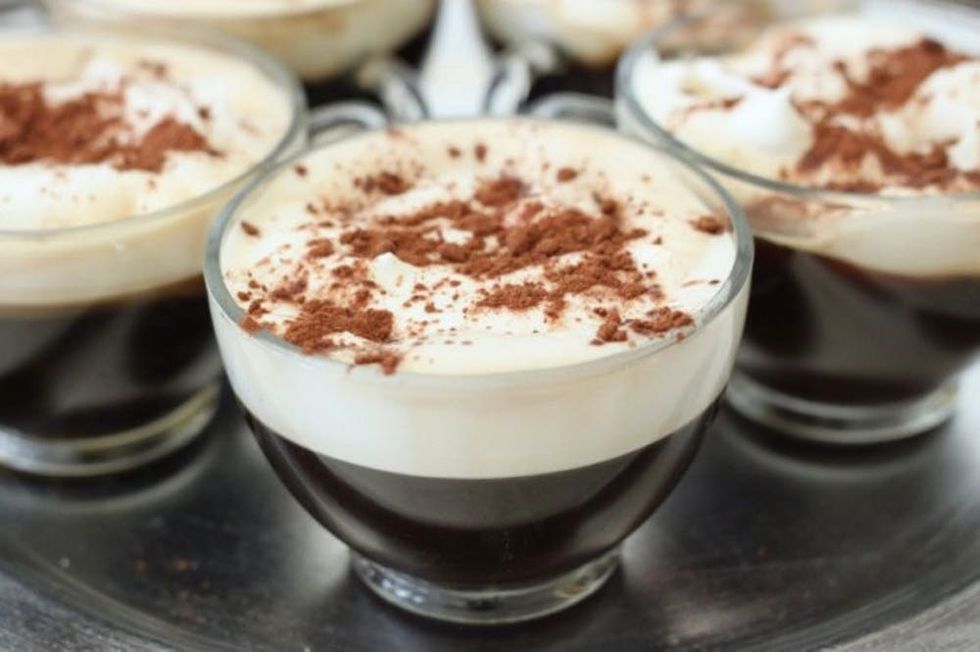 3. Spiked Chocolate Espresso: Ready for a powerful punch of sass? This chocolate espresso will get you there, and then some. The key here is a blend of both chocolate vodka and whipped cream vodka. So much sweetness!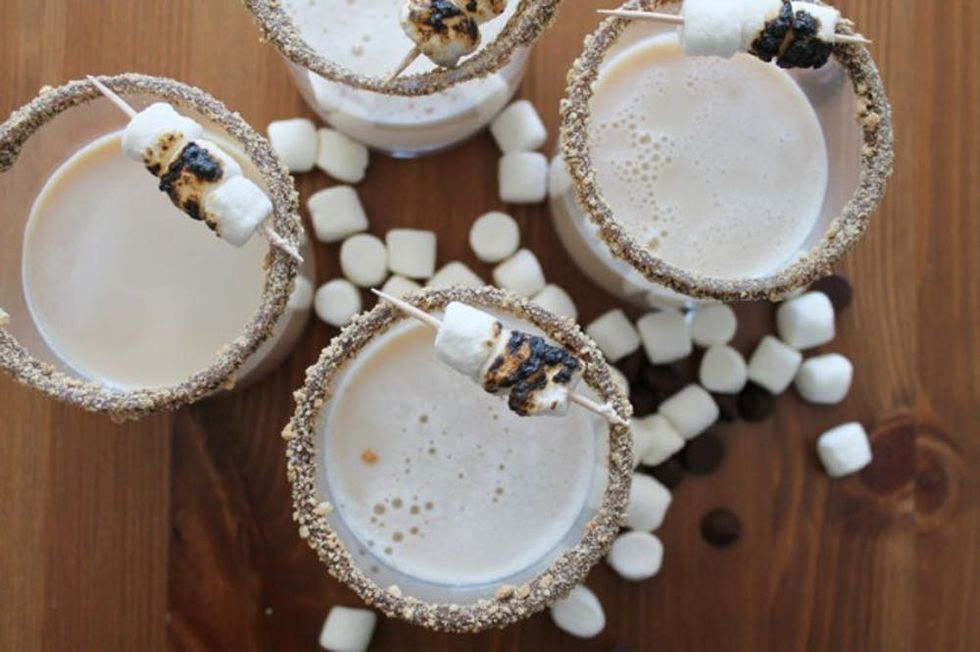 4. S'moretini: We definitely favor classic s'mores over liquid ones, but this is a fun way to bring a campfire classic to the bar. The burnt marshmallows seal the deal.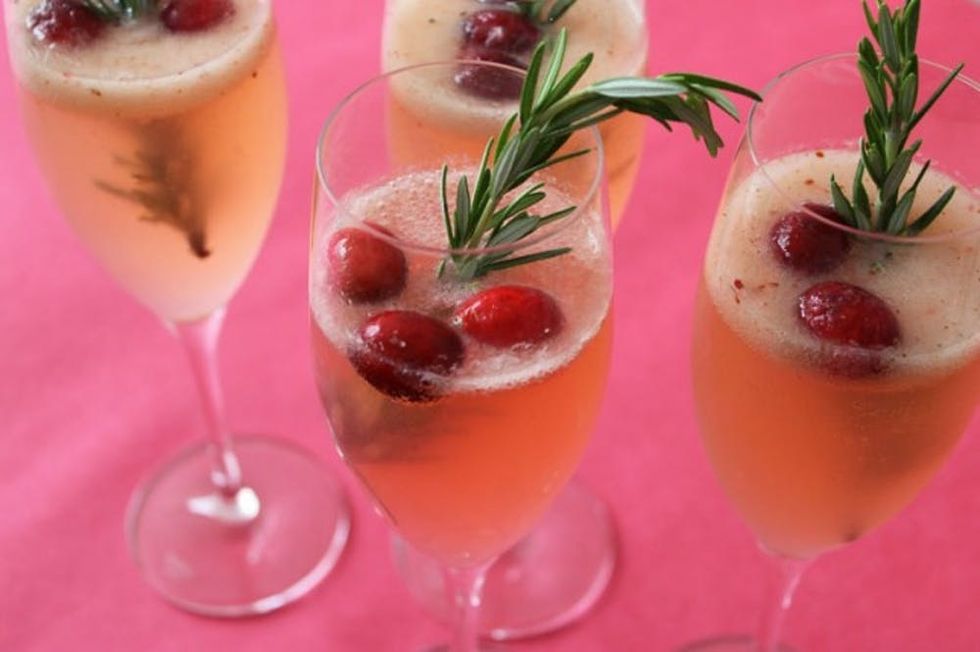 5. Cranberry Pear Ginger Fizz: This would be a perfect accompaniment to your Thanksgiving cocktail hour — you're having one of those, right?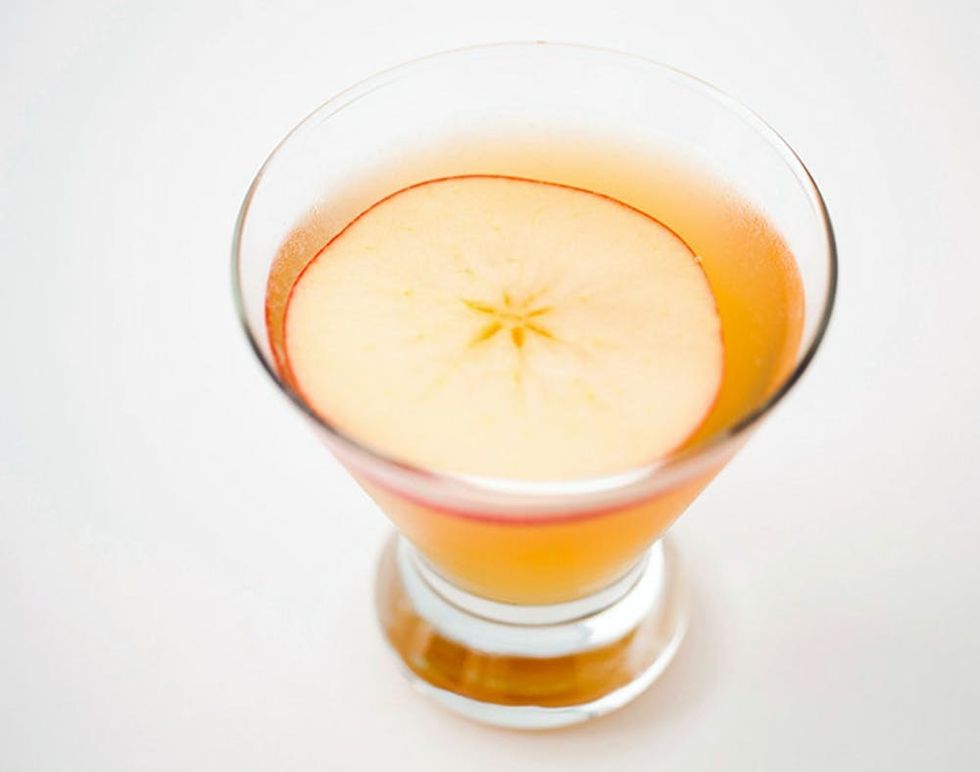 6. Apple Cider Sidecar: Speaking of fall flavors, this apple cider sidecar — 'scuse us, apple cide-car — is a great way to get your apple fix without going to town on a piece of pie.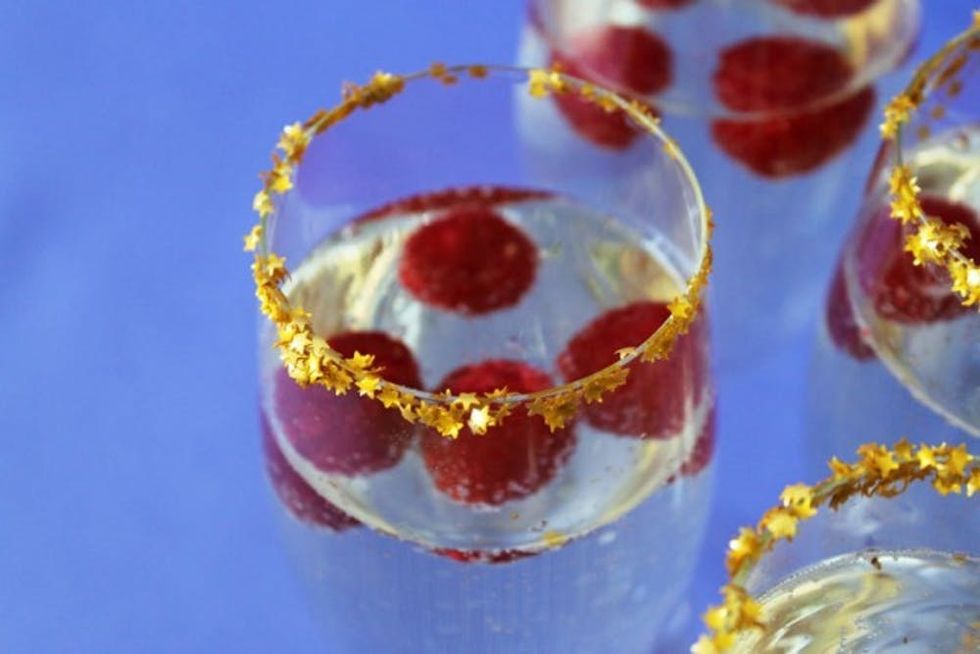 7. The 24 Carat Champagne Cocktail: Did you even know that edible gold stars exist? Can you think of a better thing to dip your a champagne flute in? No. That's what we thought.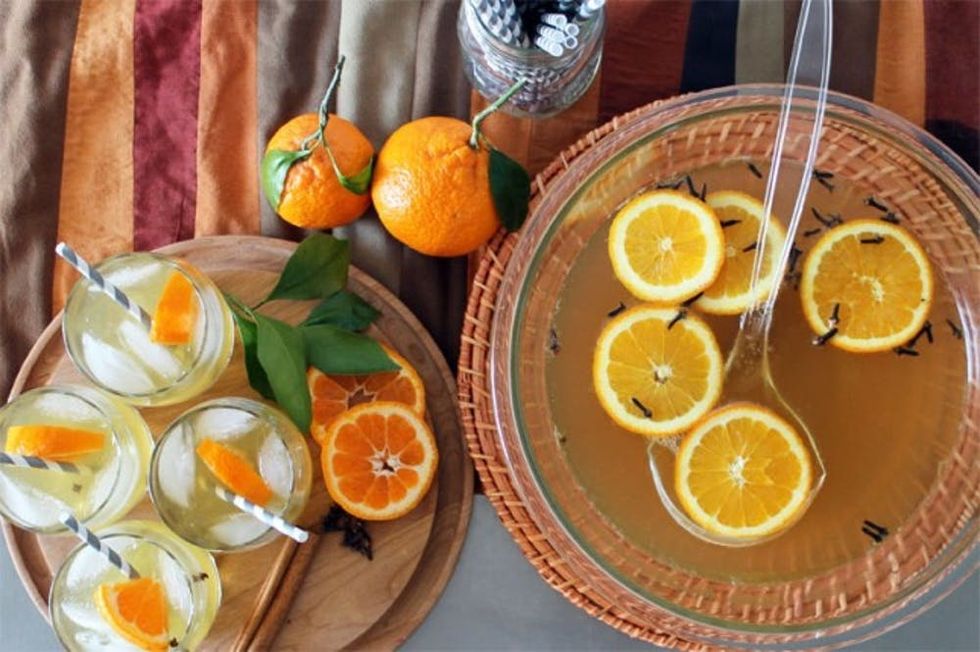 8. Orange Ginger Rum Punch: Okay, we know those cloves look kind of like bugs but you have to trust us when we tell you just how delicious this punch is. It would add a yummy punch of citrus to any holiday get-together.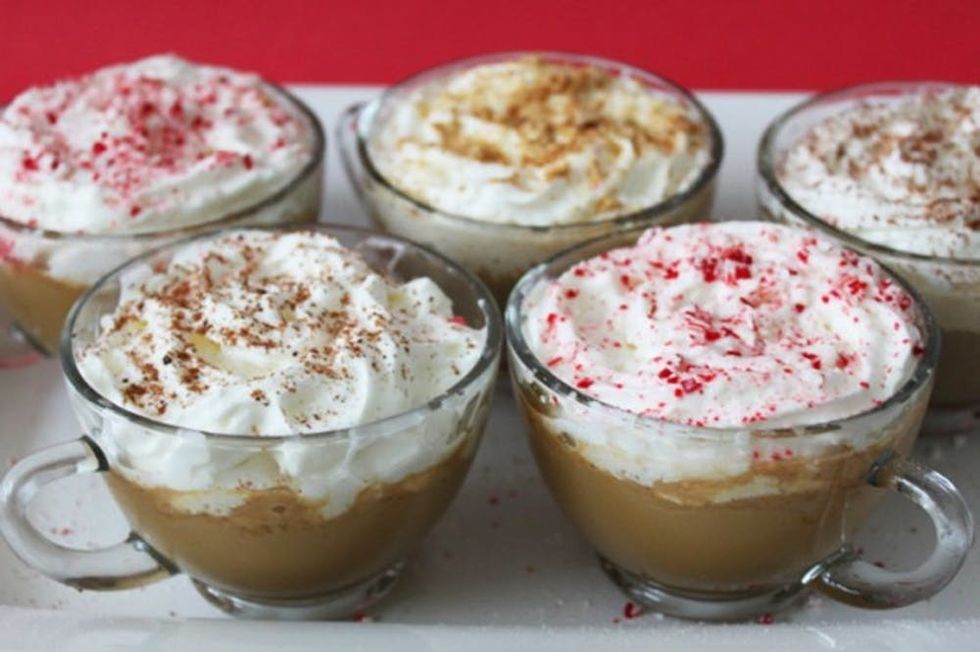 9. Spike Your Starbucks: Three cheers for spiked Starbucks hacks! All of these start with Starbucks Via instant coffee and magically transform into spiked version of classic Starbucks holiday drinks including the totally delicious Gingerbread Latte.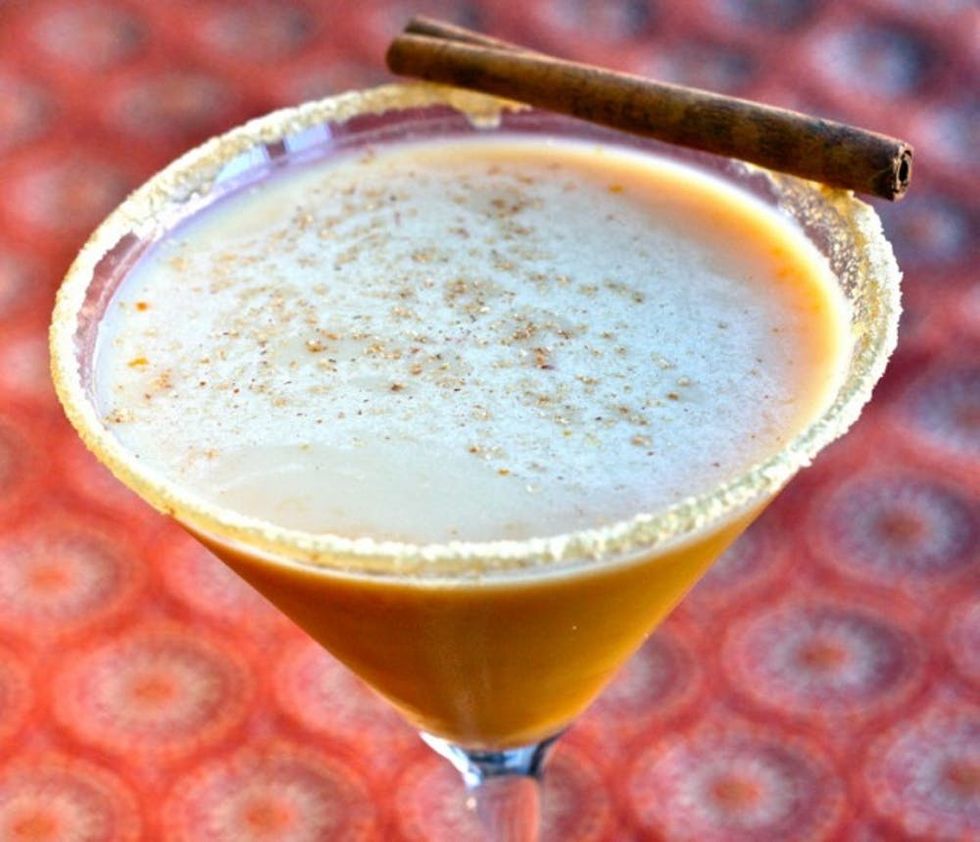 10. Pumpkintini: Last, The Great Pumpkin! We know you've probably had your fill of pumpkin drinks at this point, but what's not to love about a PSL in martini form?
What drinks will you be mixing up this holiday season? Share recipes with us in the comments below.