Crock Pot Recipes Adapted From Slow Cooker Recipes
Feb 26, 2016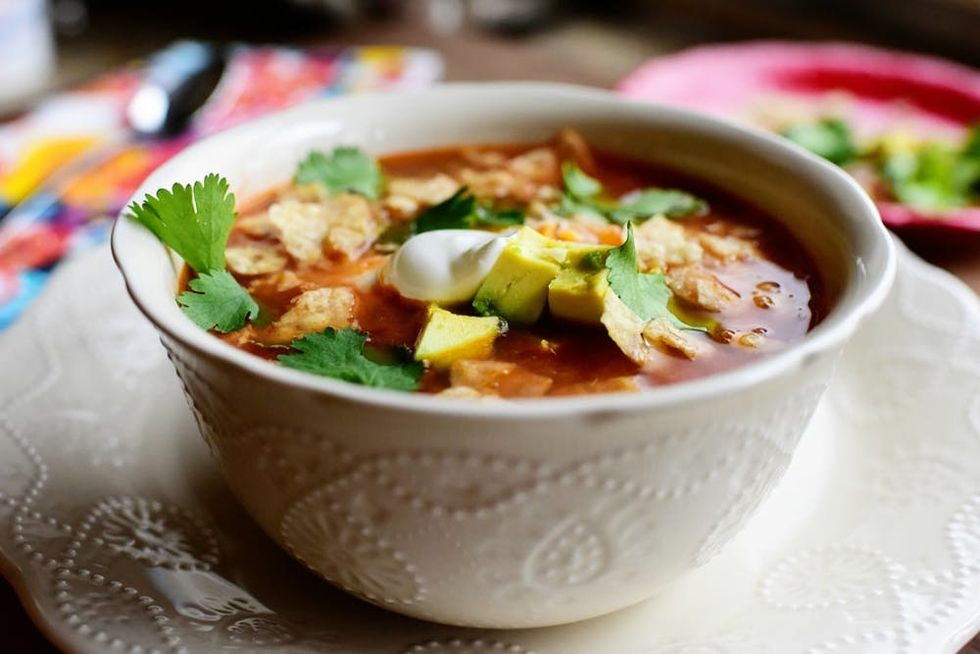 Time to break out that crock pot that has been sitting around, collecting dust in storage for years on end. You know, the one you got for your wedding or housewarming or were handed down from your mom or bought on a whim at a yard sale but never used. We all have one. If you are thinking crock pots belong to the era of 1970s housewives and the recipes they cooked in them, then you need to get with the decade, girl. One-pot recipes are perfect go-tos during the workweek, because they practically cook themselves. Here are 12 yummy crock pot recipes that make tasty, easy dinners to come home to.
---
Most crock pot recipes fall under the heading of comfort food. They're soups, stews and casseroles. They're hot, comforting and satisfying. The best part is, you can do all the prep the night before or in the morning, dump it in the pot and head off to work. You then come home at night to a scratch-made meal and you will be thanking yourself as you pat your full tummy around 8:00pm. Even better — leftovers, anyone? And, um, only one pot to clean. Here are 14 more healthy slow cooker recipes.
So, slow cooker or crock pot? You say ta-may-toe and I say ta-mah-toe — it's all the same. Here's the little-known reason why most slow cooker recipes will work in a crock pot.
Over at The Pioneer Woman, Ree and her sis have been cooking up a storm using a slow cooker. Check out her chicken-tortilla soup. What we love about her recipe is her "don't have this, use this" philosophy. And the end result looks fantastic.
Got a favorite crock pot (or slow cooker) recipe to share? Tag us on Instagram @britandco.
(Photo via The Pioneer Woman)
Sally Jones
Sally Jones is a writer and editor living in New York City. She has worked at many websites including iVillage, Ladies Home Journal, More, Parenting, Cosmopolitan, The Knot and YourTango, in jobs ranging from editor to COO. Renovation and interior design are her
unhealthy obsessions
hobbies. She has renovated every home she's lived in, including the rentals, and like... whoa, who does that? You can catch her at her blog
Renov8or
.