Disney's Live-Action 'Mulan' Will Feature a Female Villain
Apr 14, 2018
Disney's live-action Mulan is shaping up to be a whole new flick! We already knew that the film, which has been pushed back  to March 27, 2020 (!!), would be markedly different from the 1998 animated original: Back in March 2017, it was announced that no songs had been included in the script. Now, another major change has been announced: Mulan's lead villain will be played by a brand new female character!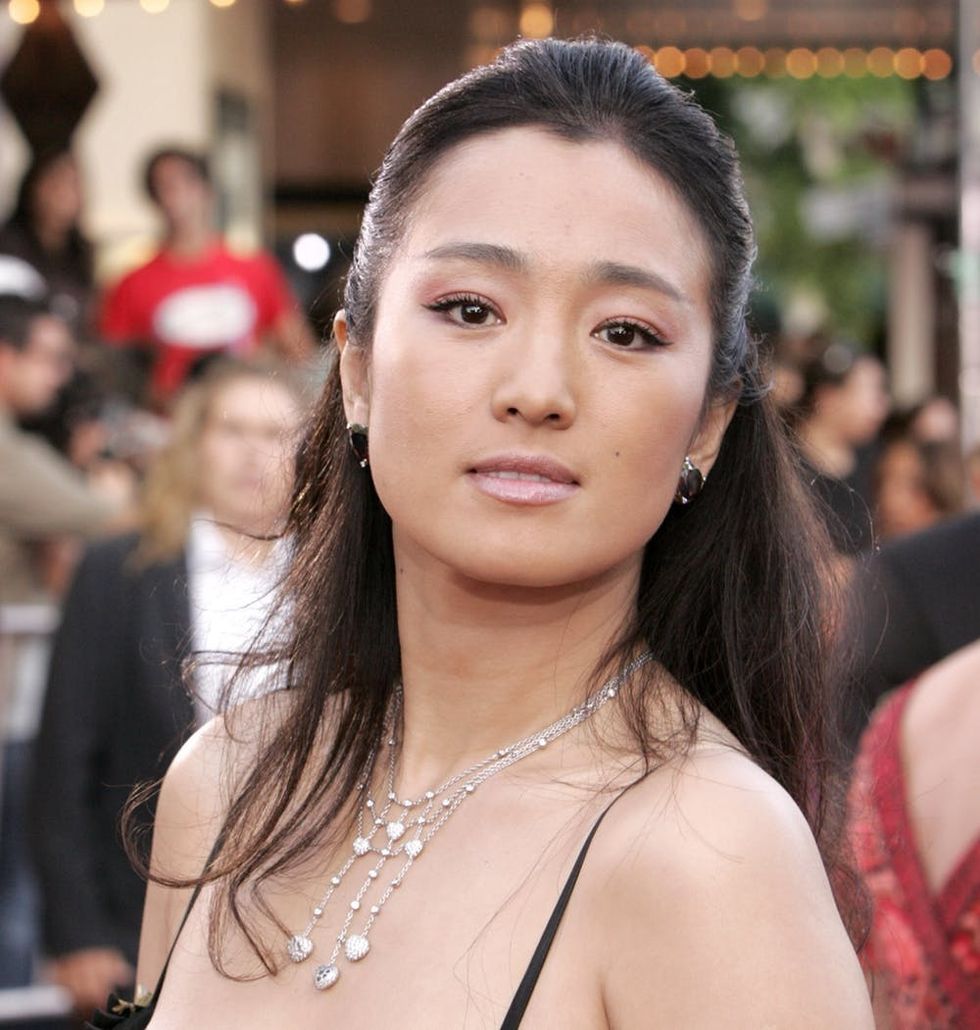 ---
According to The Hollywood Reporter, the live-action remake take will not see Shan Yu, the ruthless leader of the Huns, trying to conquer China. Instead, our beloved heroine will be going up against a powerful witch.
The outlet confirmed that 52-year-old Chinese actress Gong Li has signed on to play the film's villainess. And that's not all! Mulan, portrayed by Liu Yifei, will also be getting a sister, played by Chinese-Vietnamese actress Xana Tang. According to THR, the legendary Jet Li is also in talks to play The Emperor of China.
From the sounds of things, we may be getting a whole new movie by the time the flick is released, but with so many of #bossbabe female characters on board, we're definitely not opposed.
Are you excited for the live-action Mulan remake? Tweet us @BritandCo.
(Photos via E. Charbonneau + VCG/Getty)
Barbara Pavone
Barbara Pavone is a pop culture-obsessed writer based in beautiful (but ridiculously cold) Montreal, Canada. When she's not working, she's sipping on a Pimm's Cup and daydreaming about her celebrity hero, Saint West.
Movies
Still haven't taken up that new creative skills you swore you'd learn this year? Or ready to take your design skills to the next level? Let's say so long to the weirdest year ever by checking those big learn-something-new goals off our perpetual to-do lists.
We've teamed up with Clorox to give you the gift of unlimited creativity now through the end of the year. Once you sign up, you can take as many of our 120+ classes as you want for FREE for one whole month!
Here's how it works:

Head to brit.co/learn and sign up for the "All Access Pass."
Use the code "CLOROXCARES" at checkout to redeem your free month of classes.
You will be automagically signed up for Clorox's email list once you redeem your free all access pass. (It's the #1 Choice for Disinfection!)
Your pass lasts one month from when you checkout. This means you have unlimited access to all the classes during that month.
This offer is valid now through December 27, 2020.
Browse our catalog to find the right class for you, tell a friend and take the class together over Zoom, or organize a 'cocktails + crafts' night with a friend in your bubble so you can learn something new together.
What are you waiting for? Time to start learning all the things!

Thanks to Clorox for making this happen! When it counts, trust Clorox.
Lifestyle