Get Ready for St. Patrick's Day With This Rainbow Ombre Nail Art
Mar 13, 2016
St. Patrick's Day isn't always about green everything; it's also about rainbows. So today we're showing you a simple way to get geared up to celebrate with this rainbow ombre nail art manicure by Gracie J! We've already got you covered on the rainbow iced donuts and the St. Patrick's party favors, so the last thing you need is to match your look to the party. Trust us, you're going to be over the rainbow for this mani!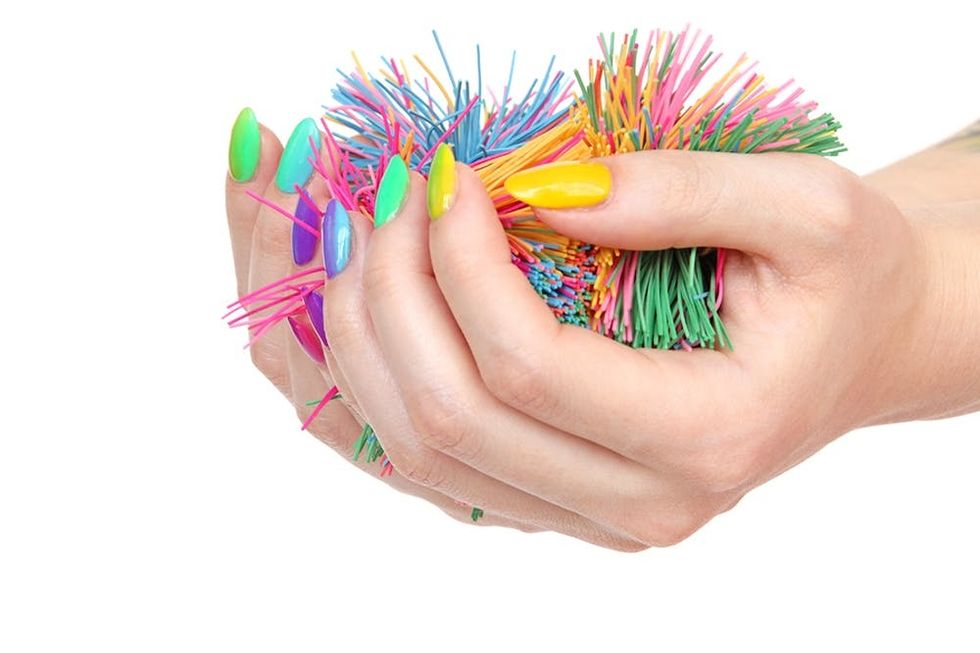 ---
Materials:
 
Tools: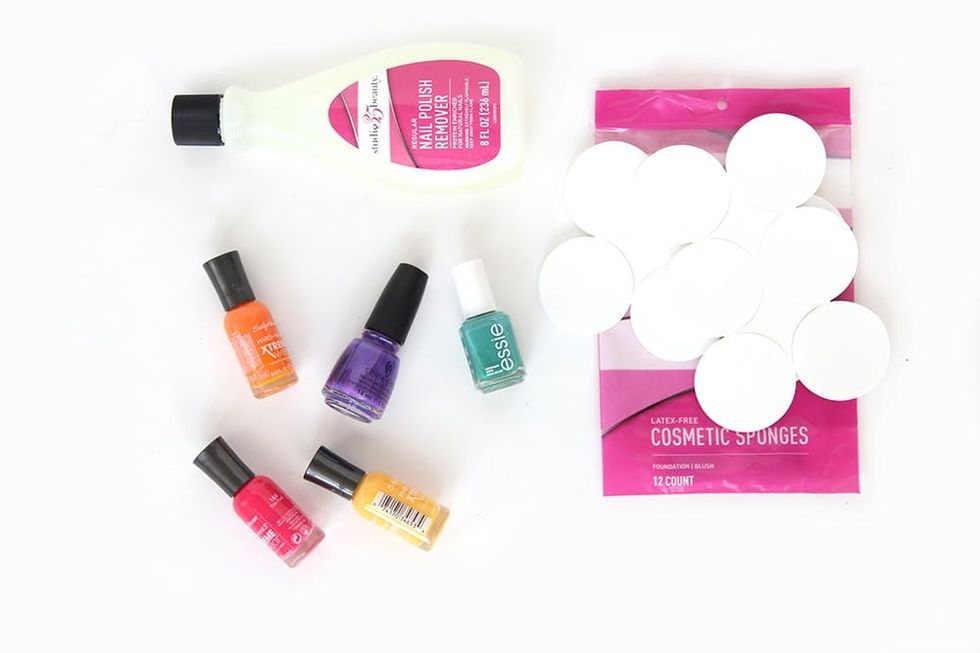 Instructions:
1. Prep your nails by pushing back cuticles, filing, etc. Apply a base coat and allow to dry completely.
2. Paint each nail a different color. I went with pink, purple, blue, yellow and orange.
3. Cut your cosmetic sponge to approximately the size of your nail.
4. Once your nails have dried completely, paint a stroke of orange on your sponge and a stroke of yellow directly next to it. Put the sponge over your nail to create the ombre and clean up any polish that got on your skin with remover.
5. Repeat this process with all of the other colors. Once your nails have dried, paint on a top coat.
Are you ready for St. Patrick's Day? What rainbow colors will you be using for your mani? Share with us on Instagram by using the hashtag #britstagram!
Nails: Gracie J
Photography, Production and Styling: Sam Ushiro