The Weird Way Doctors and Your Bae Are the Same
Mar 24, 2017
The most important relationships in our lives — like with our S.O.s, parents, or kids — obviously have a lot riding on them. Whether they're online or not, everyone still values things like trust and listening skills in the people they surround themselves with. We might think of these inner-circle people as close friends, but a study by Zocdoc, a medical matchmaking tool, claims that solid doctor-patient interactions (even if they're through a digital health app) are actually more coveted and scrutinized than romantic relationships.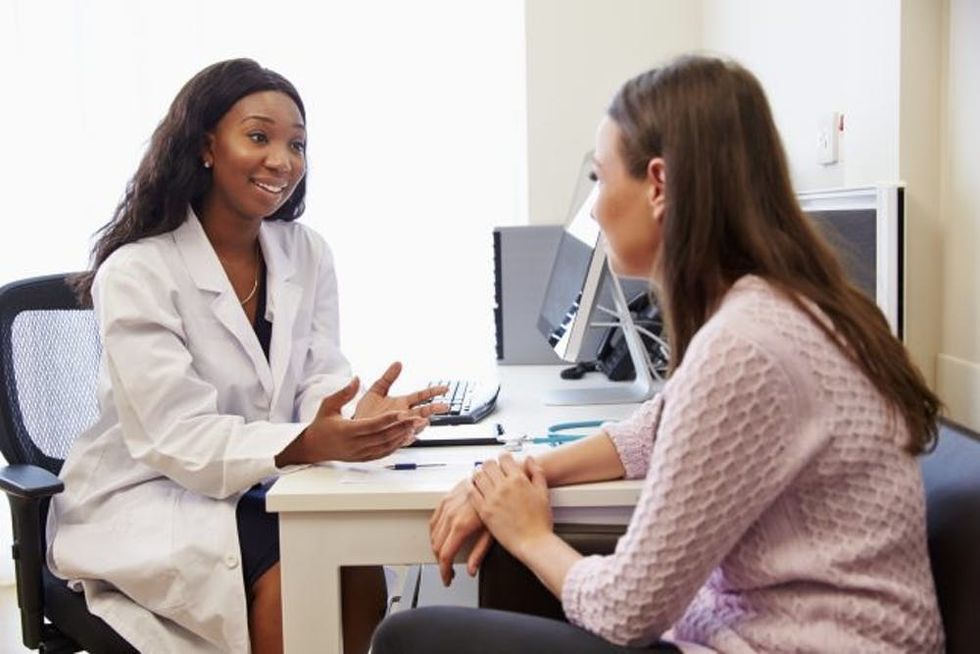 ---
The study, which surveyed over 1,000 Americans, was able to pinpoint and compare the traits that people look for in a doctor versus those of a new romantic partner. It actually makes sense to compare the two relationships, because they both involve trust and a lot of self-disclosure on the part of the patient/date. Sharing super personal things with someone is a sign of investing in them. In the case of a doctor, most people hope to create a long-term relationship where they can develop their doctor's understanding of their medical history and trust them to give full disclosure into their health.
It's not surprising, then, that the majority of Americans rate trustworthiness and good listening skills as high-priority for both doctors and dates. Even appearance and a sense of humor appeal to people on both fronts, with 43 percent of people saying they want a doctor who can make them laugh.
While these initial traits are comparable, 68 percent of Americans said they would be more willing to travel farther for a great MD than for a great date. Additionally, once that trust is earned, more participants said they feel comfortable discussing their sexual health, mental health, and family history with a doctor than with a romantic partner.
The importance we place on doctor-patient relationships clearly is affected by many variables: how much we need a doctor in terms of our medical needs, how often we see a doctor, and our ability to trust people overall. However, in the case of both doctor-patient relationships and dating relationships, trust almost always increases as the length of time we spend with someone does.
According to the study, most people spend an average of 18.3 years with a serious significant other, which is followed up by a time of 9.4 years with a doctor. It seems like people have higher expectations in many ways of doctor-patient relationships than romantic relationships, and 82 percent of Americans have had at least one long-term doctor. But people are still way more willing to walk away from a doctor if something goes wrong: 72 percent of people said they'd be more willing to give a date a second chance than an MD. We guess a broken heart is way better than a major misdiagnosis.
What traits do you look for in a good doctor? Let us know @BritandCo!
(Photos via Getty)
Gabrielle Gresge
Gabrielle Gresge is a Chicago native and journalism student at the University of Missouri. While not chasing deadlines, she enjoys giving campus tours, exploring her new home, and missing her old one. She loves to write about these experiences in her own handwriting at
gabriellegresge.wordpress.com.
Health