The Democratic Women's Working Group Merged Fashion With Politics During President Trump's Speech Last Night
Mar 01, 2017
On Tuesday Night, President Trump gave a speech to the joint members of congress, and while many are talking about how he did and what he said, the women of the Democratic caucus subtly threw shade at the administration's policy with what they wore. When Hilary Clinton conceded after her loss in November, she wore green and purple, colors of the suffragette movement. The other major color that suffragettes wore was white, to show that they were present and active in public life. The women of the Democratic Women's Working Group took this color into the house last night to give President Trump a visual representation of their disagreement with his policies, and it spoke volumes.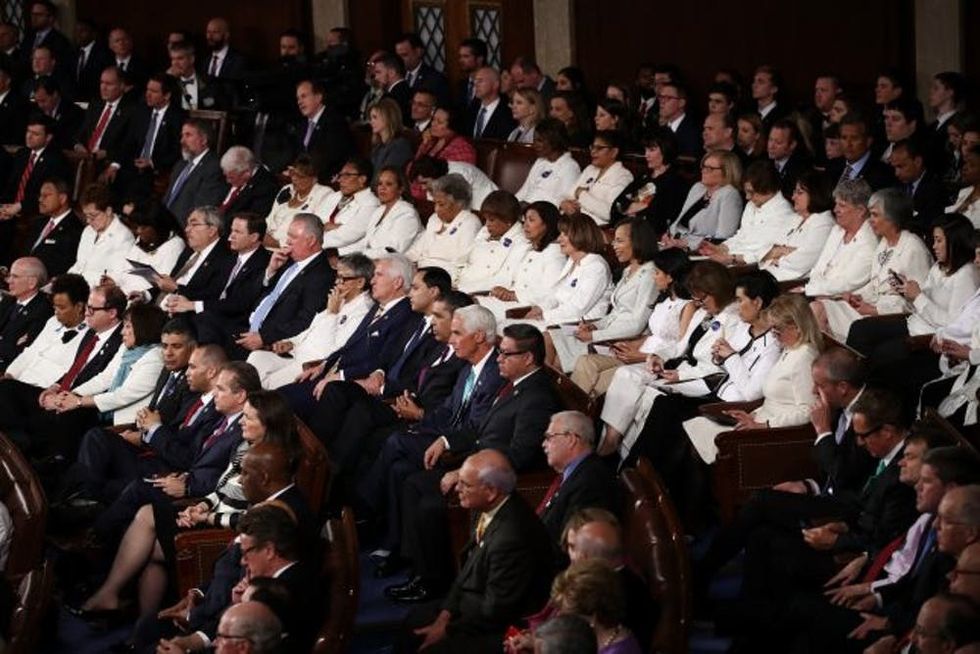 ---
Sitting alongside each other, the 66 members of the group all wore white to send a message to the President that they will actively work against the policies that his office has either enacted or said they would enact which the caucus feels are detrimental to women's rights. In an announcement before the speech, the group released a statement to point out exactly what they take issue with within the current administration.
Democratic women plan to wear white to Trump's address tonight pic.twitter.com/yKfUoiWgOE

— Rebecca Shabad (@RebeccaShabad) February 28, 2017
While the news media break down exactly what was said during the speech, it's great to see the women of the Democratic Women's Working Group going to work to ensure that all women have basic rights and that we don't have anything taken away from us. How they will achieve their goals remains to be seen, but their fight is one that all of us should be grateful for.
Have you ever participated in a silent protest? Tell us about it @BritandCo!
(h/t Jezebel; Photos via Win McNamee + Alex Wong/Getty)
Kat Armstrong
Kat has been a writer, social media maven and mom for longer than she's willing to admit. She's also spent time in front of and behind the camera, interviewing celebs, politicians and acting as a producer for fashion and artistic photography shoots. When she isn't writing for various orgs and publications, she's hanging with her kids, husband and French Bulldog, Peter, in Toronto, Canada.
Politics