8 Fantastic, Fiber-Packed Ways to Cook With Ground Flaxseed
May 14, 2015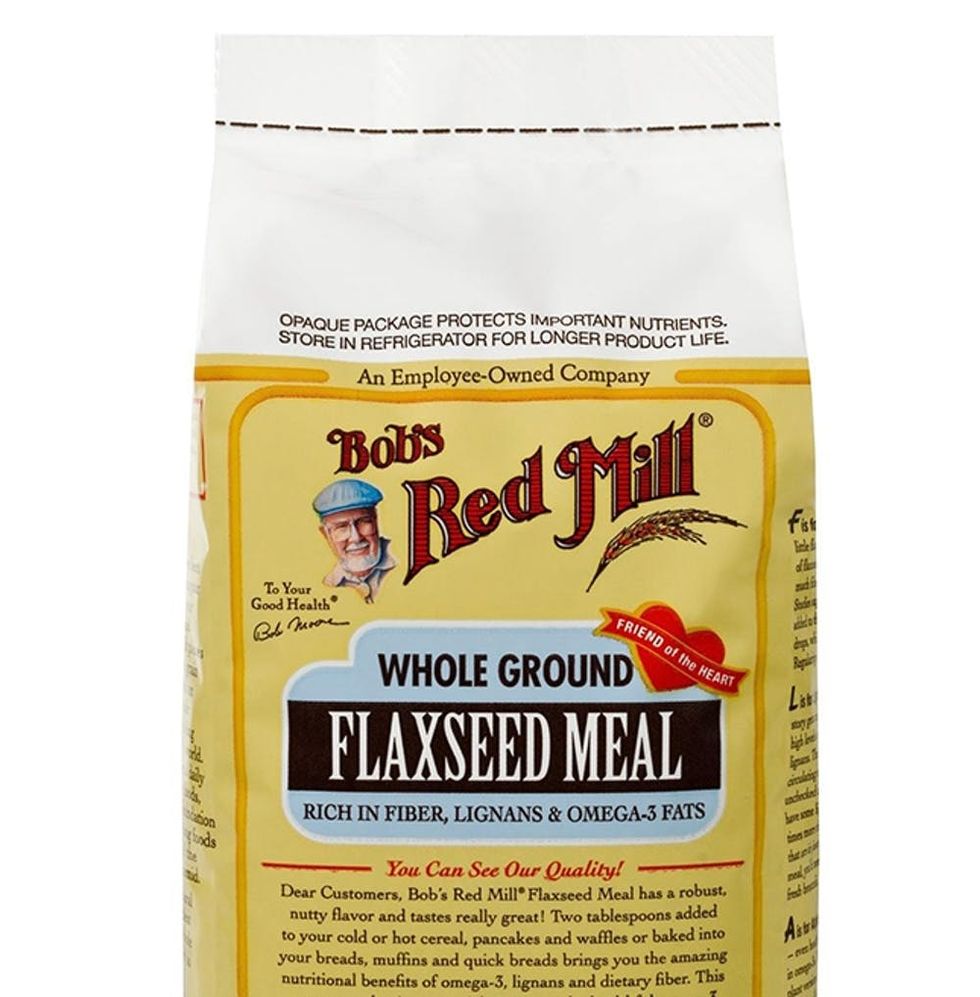 What
---
We're big fans of keeping a bag of flaxseed meal in our pantries to blend into smoothies and boost our AM bowls of oatmeal. But it seems like no matter how many spoonfuls of the stuff we use on the regular, it's almost impossible to go through our supply before its expiration date. Happily, there are many ways to use up this nutty flour and plenty of reasons to make a point of it. From baked goods to pancakes — and even some treats for our four-legged friends — the good eats below are sure to pack the flavor and protein and keep you full for hours.
Why
Flax seeds are not only high in omega-3s, but they also pack a healthy amount of both soluble and insoluble fiber for just pennies. (That's a whole lotta wins, right?) Touting a reputation for lowering your risk of heart disease, cancer, stroke and diabetes, these teeny seeds sure pack quite a healthy punch.
There's just one catch: Flax seeds really need to be milled in order for our bodies to take advantage of all they have to offer. Grinding them up yourself as needed is certainly your best bet (kind of like how it works with freshly ground coffee beans), but having a bag of the factory-ground stuff all ready to go is even more convenient. If you go the latter route, take care when choosing which bag to bring home from the store. Some brands remove the outer hull, which happens to deliver the bulk of the nutritional benefits, so you'll want to find a reputable source (Bob's Red Mill is one) that'll give you the most bang for your buck.
How
To keep your flax seeds — whether whole or ground — fresher longer, be sure to store them in a cool, dry place. The freezer is a great choice in order to prevent the naturally occurring oils in the seeds from going rancid. If you're into experimenting with recipes, you can even play around with swapping out a mix of flaxseed meal and water for eggs — a terrific vegan baking trick that everyone can enjoy. Scroll on down for our fave, must-try flaxseed meal eats.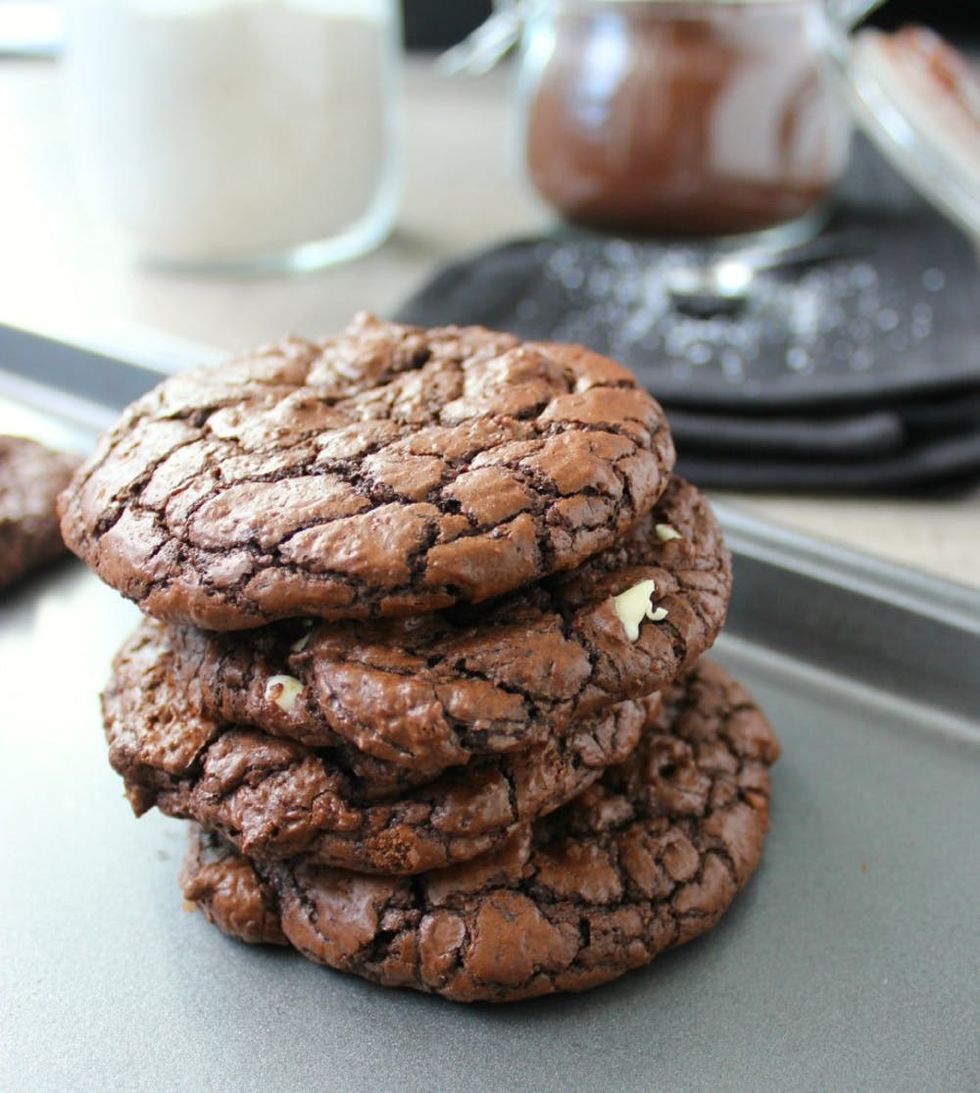 1. Salted Double Chocolate Flax Cookies: Soft and fudgy, these brownie-like cookies sneak in a little flaxseed action and whole grains into every gooey bite. (via Wholesomely Homemade)
2. Creamy Maple Roasted Almond Butter With Flax Seeds: A custom blend of maple-syrup-roasted almonds and flax seeds makes every spoonful of this DIY nut butter waaaay better than any you can buy at the store. (via Veggie and the Beast Feast)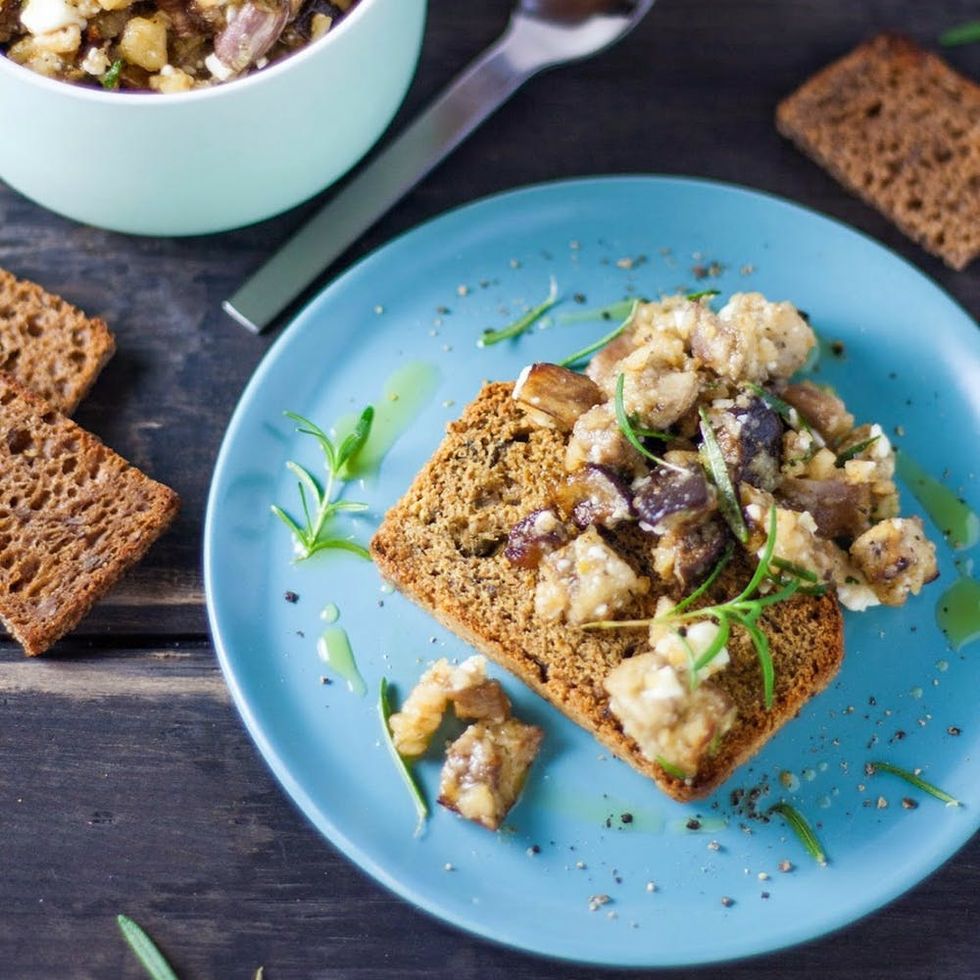 3. Roasted Eggplant and Walnut Pesto With Flaxseed Bread: Toasted slices of this nutty, naturally gluten-free flaxseed bread pair wonderfully with the roasted eggplant and walnut pesto spooned over top. The loaf is made primarily of flaxseed meal and eggs, making it higher in both fiber and protein than most. (via Tasse D'Amour)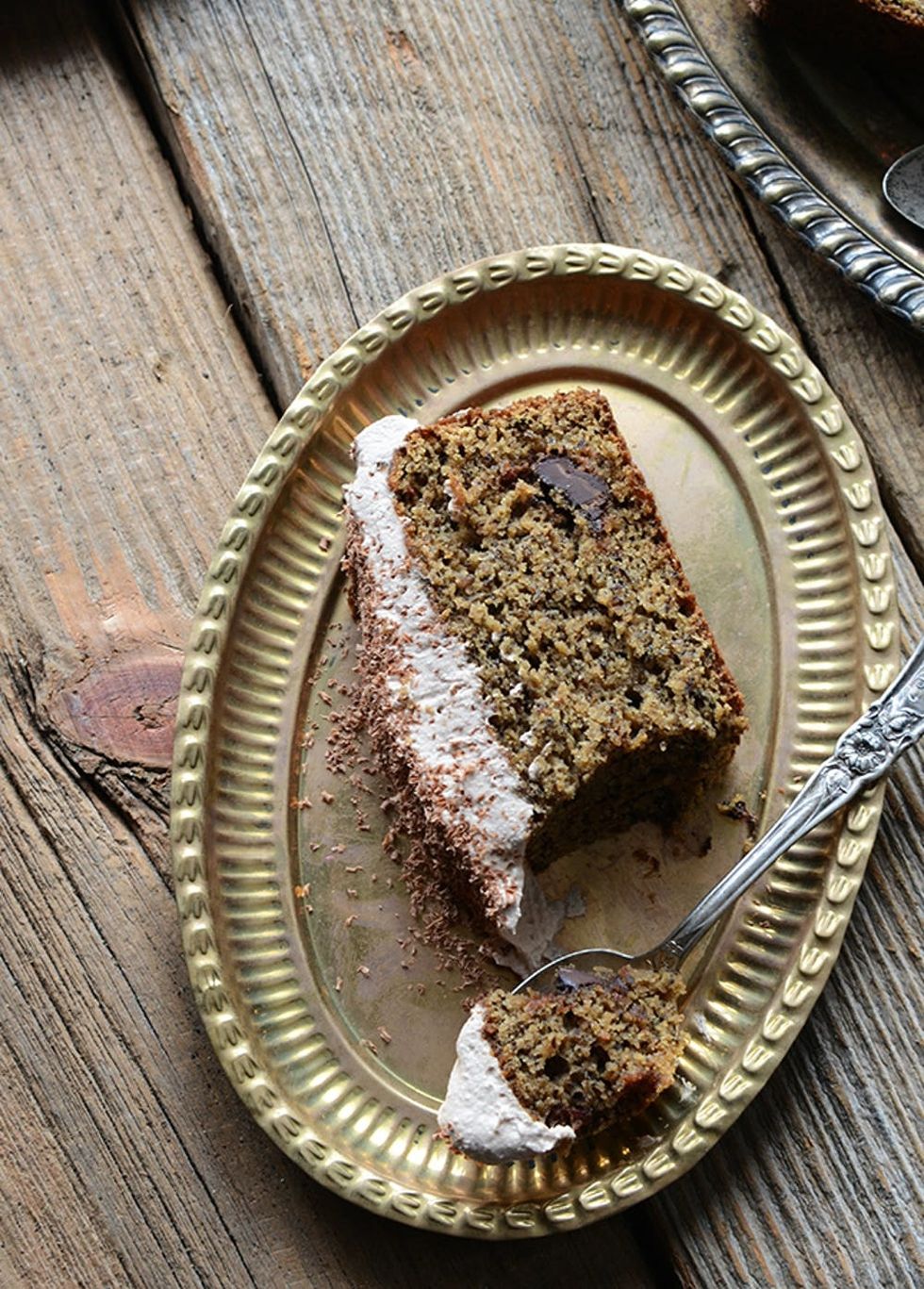 4. Mocha Coconut Flax Cake With Mocha Coconut Frosting: Coffee and chocolate fans will swoon over this frosted pound cake. We'd definitely be tempted to sneak a slice at breakfast to pair with our morning cup of joe. (via Healthy Sweet Eats)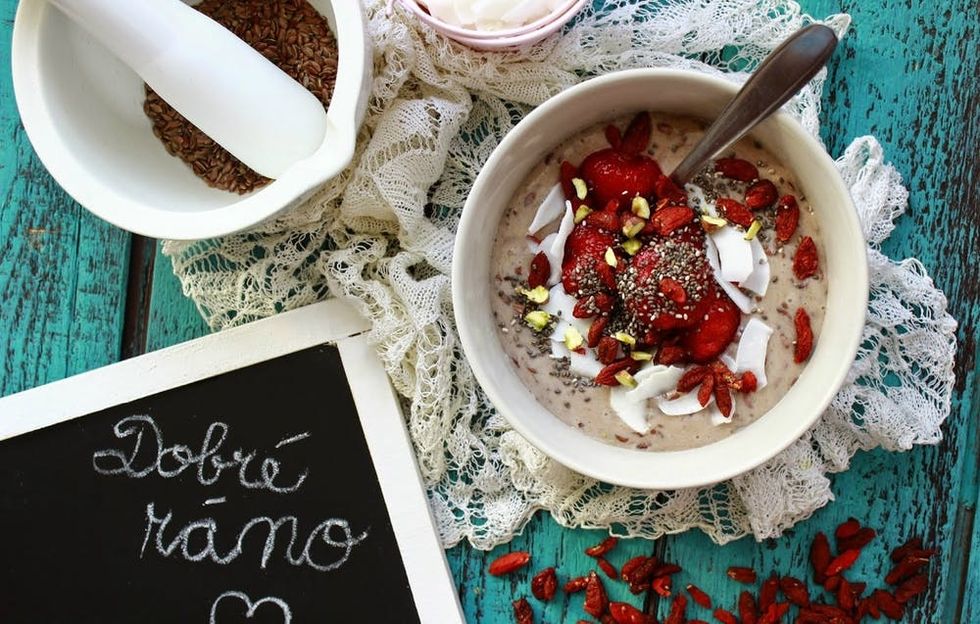 5. Flaxseed Porridge: You don't even need to light the stove to make a bowlful of this creamy banana, chia and flaxseed porridge; just stir everything together the night before and let time work its magic. (via Delicious Blog Lucie)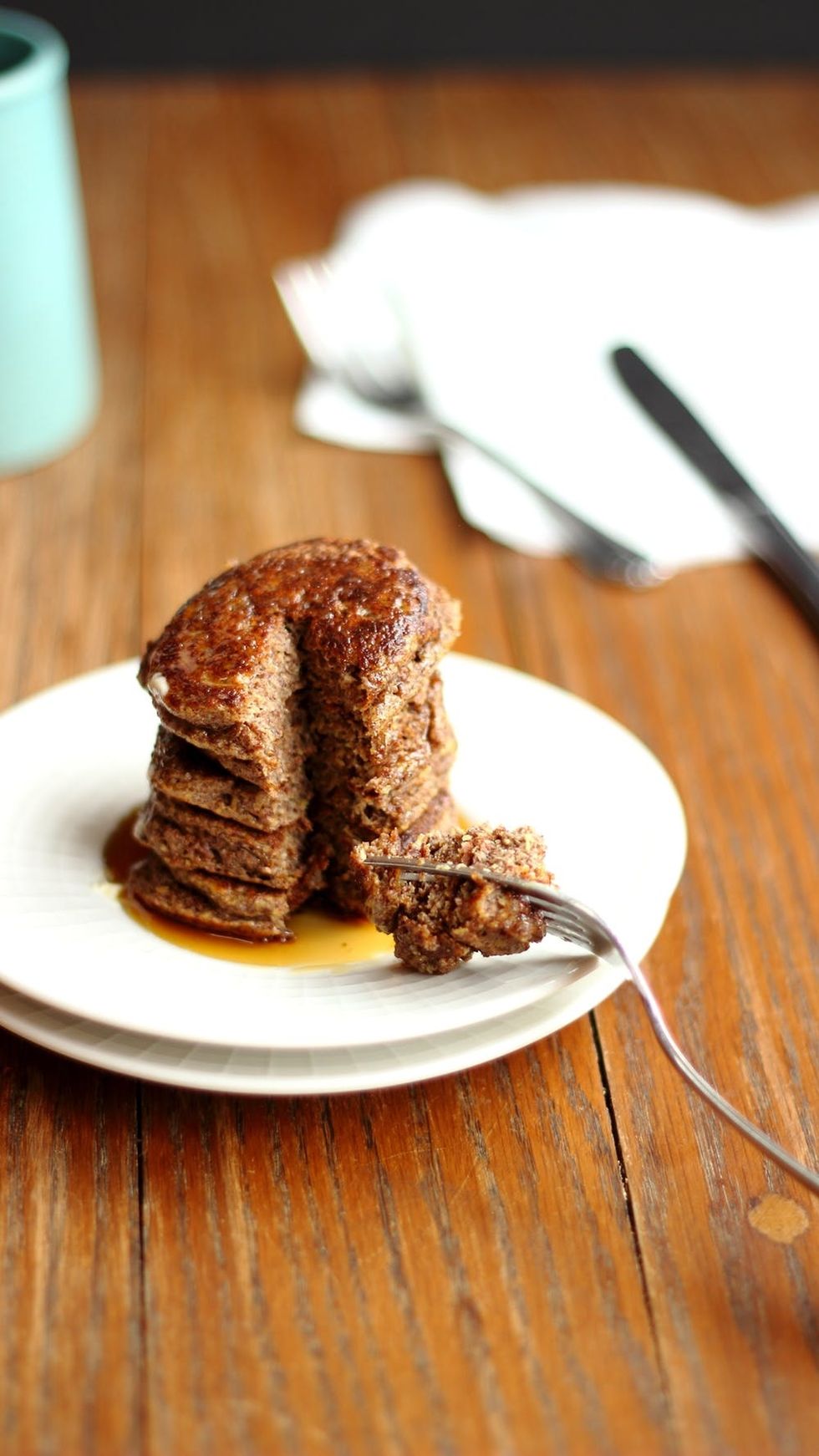 6. Six-Ingredient Flax Protein Pancakes: Scaled to make just a single serving, this short stack feels even more indulgent. Even better, they're high in protein to keep you satisfied for hours. (via Everything Needs Salt)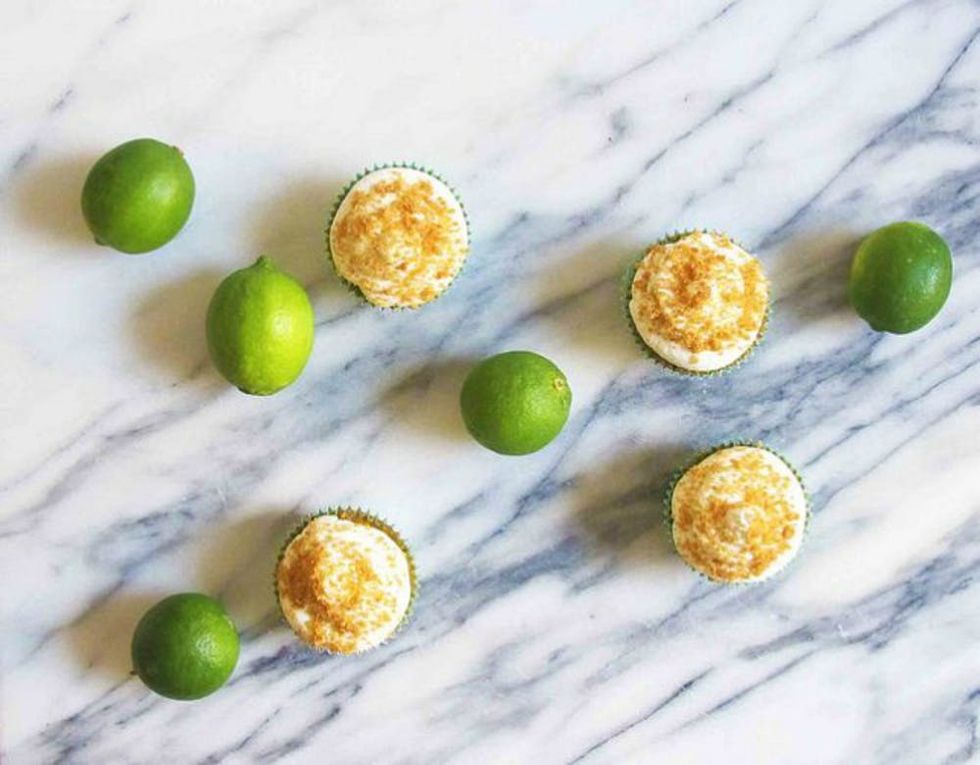 7. Key Lime Pie Cupcakes: Why should pie have all the fun with tangy key limes? Go the unexpected route with these personal-sized cakes made without eggs, dairy or gluten. (via Food52)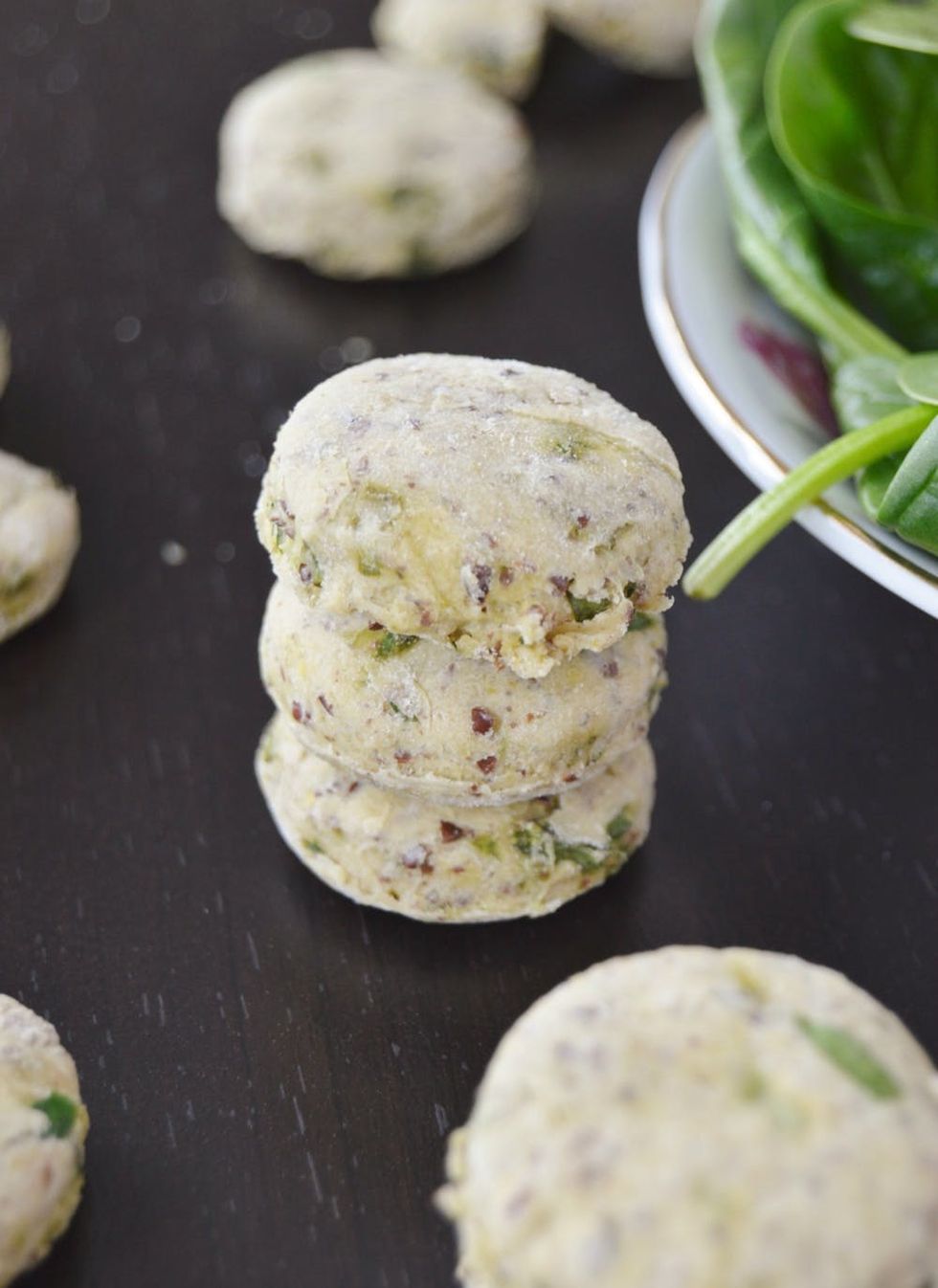 8. Spinach Flaxseed Dog Treats: Even our pooches can benefit from flax seeds! This nutritional powerhouse helps keep their fur, skin and joints healthy. A few spoonfuls of bacon grease mixed into these biscuits ensure they'll be gobbled right up. (via Vanessa Baked)
What are some of your favorite ways to use flaxseed meal? Do you have a hard time using up a full bag before it goes bad? Let's chat in the comments!