20 Great Gifts for Geeky Pet Owners
Dec 11, 2012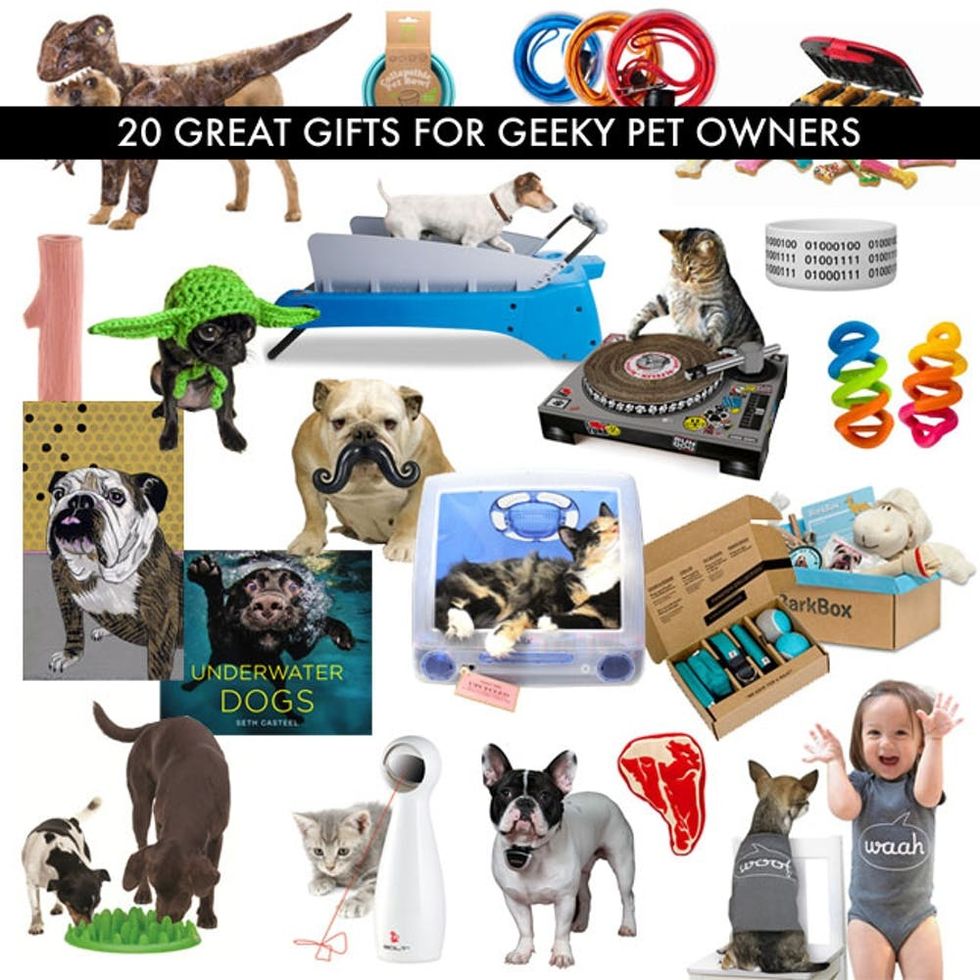 If you're not yet a geeky parent, perhaps you're a geeky pet owner? If not, well you certainly know a few fellow nerds with a furry friend or two. Here are 20 gifts for Fido, but really for the owner of Fido, to giggle at.
---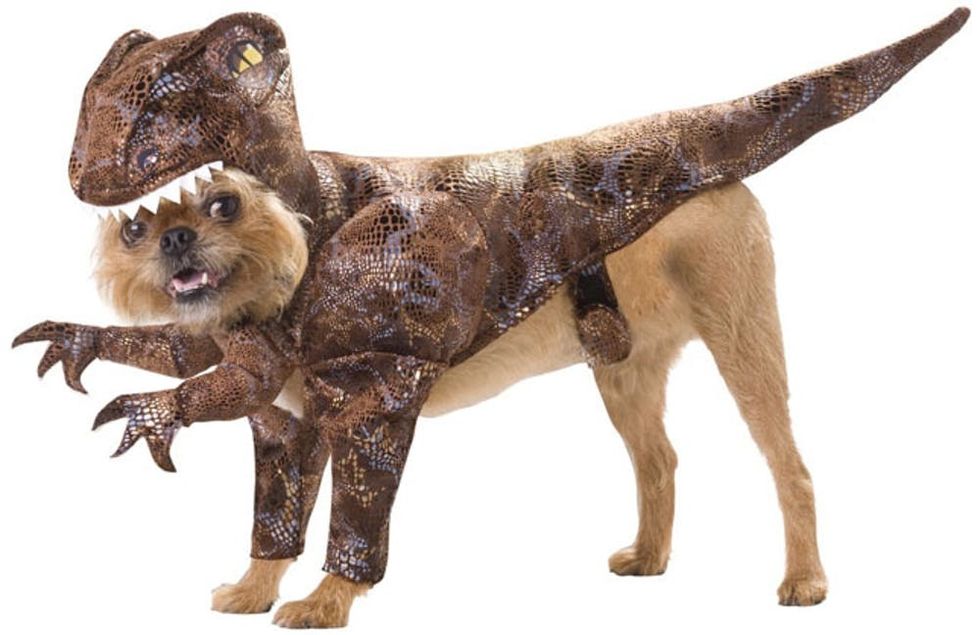 1. Raptor Dog ($20): Who says dog costumes are only for Halloween?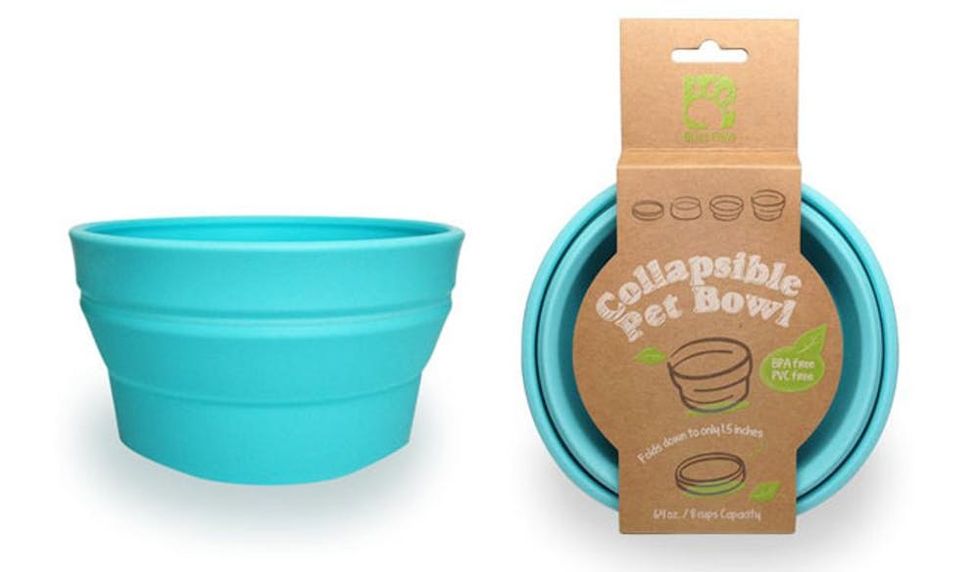 2. Collapsible Pet Bowl ($19): For those who love to adventure, be sure to pack a dog bowl for your little pup.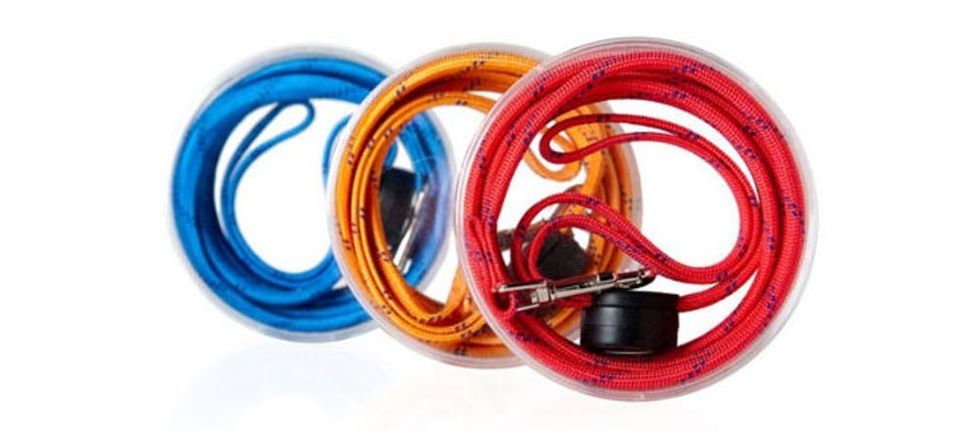 3. Illuminated Dog Leash ($25): Whether you live in the city or the country, it's likely that you've gotta take your pooch for a nighttime stroll. Disco it up!

4. DIY Dog Treats ($90): All about DIY? Create your own dog treats with this sweet kit.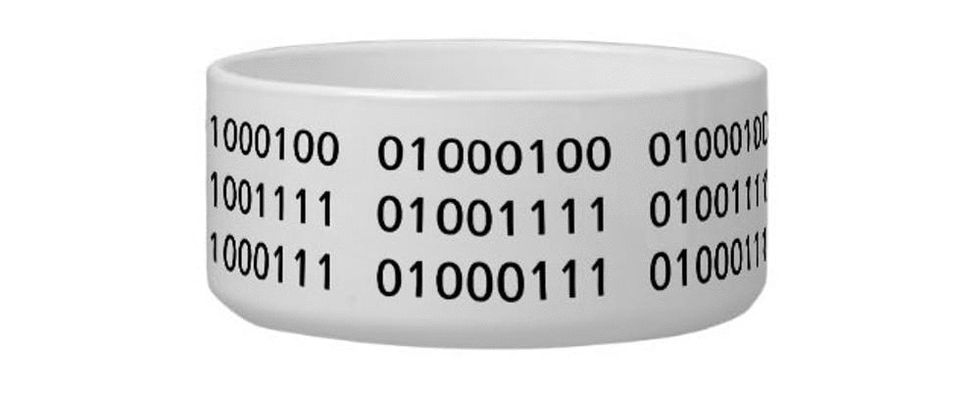 5. Binary Dog Food Bowl ($28): Nerd alert! Does your dog see in binary?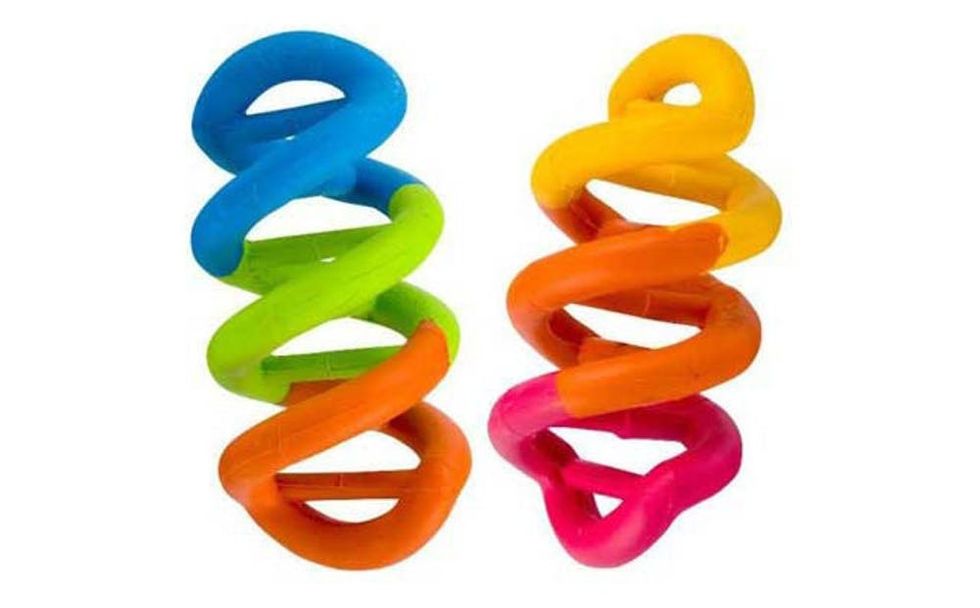 6. DNA Dog Toy ($4): Who wouldn't want to chew on a DNA strand?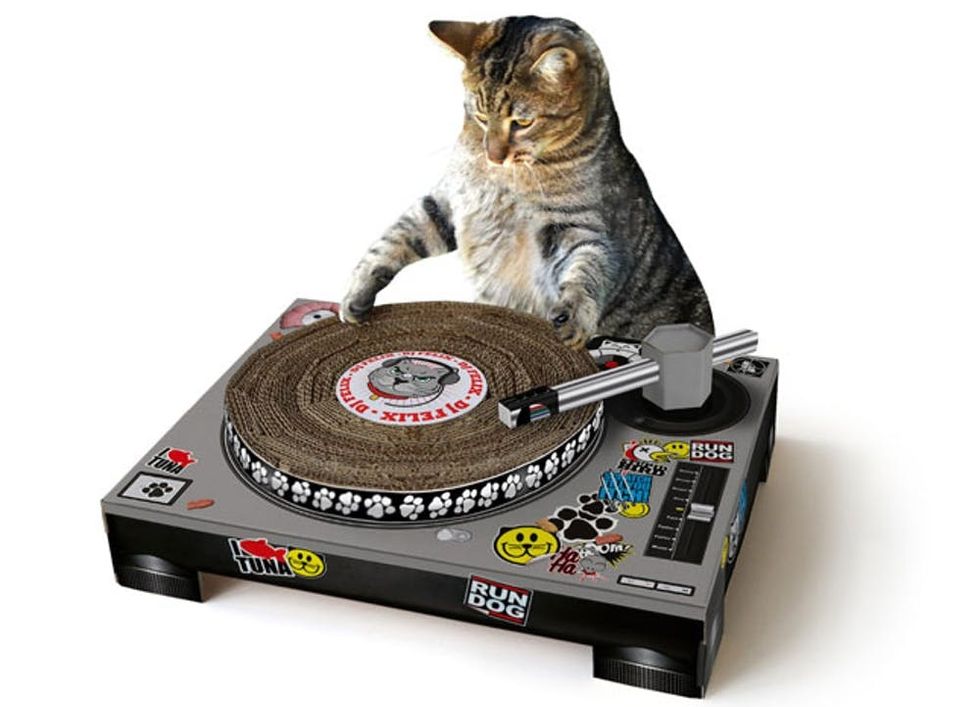 7. Cat Scratch ($50): This is a little steep for something really silly, but just imagine your Instagram fame.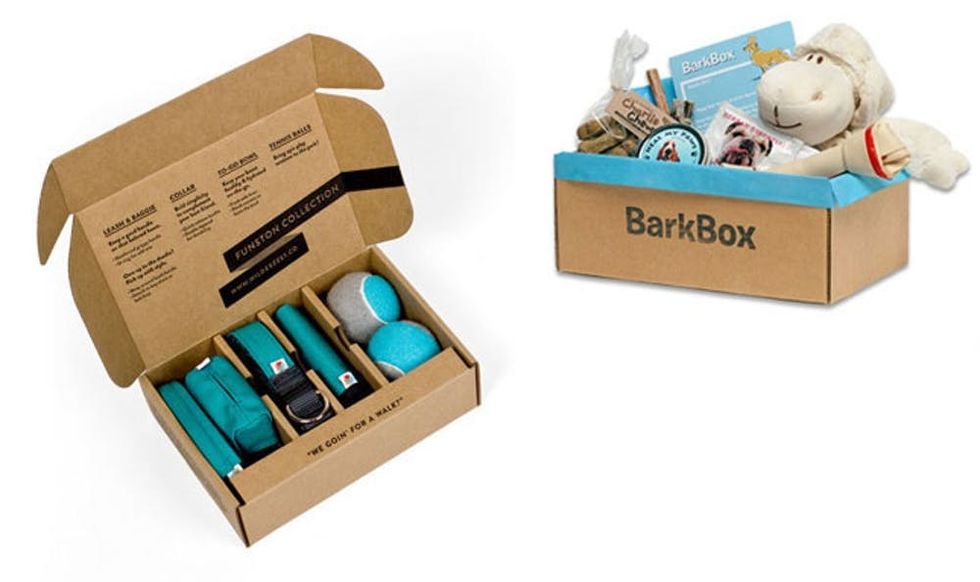 8. Wildebeest Dog Starter Kit ($60) + Barkbox ($22 per month): It's better in a box! Wildebeest offers starter kits for new dog owners and Barkbox offers a monthly subscription. (It's like BritKits for your pup!)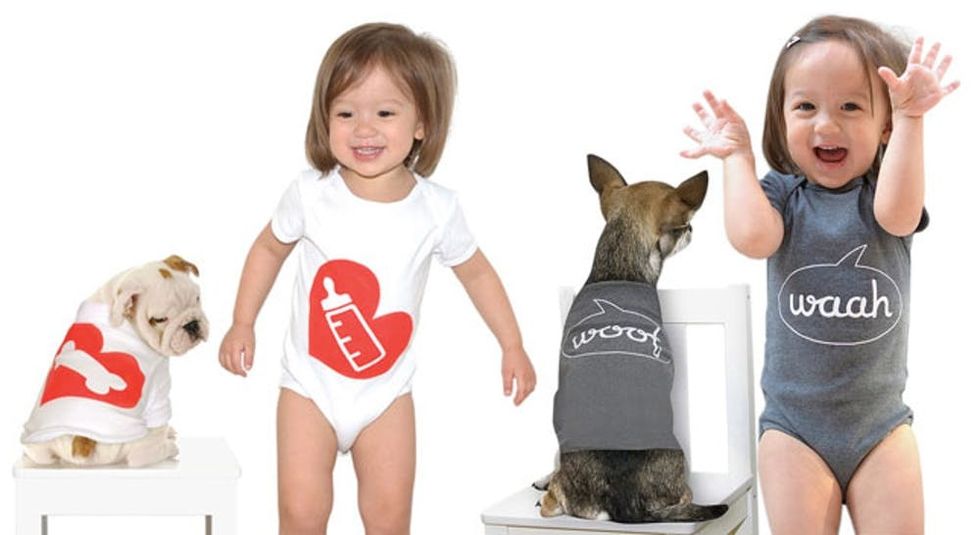 9. Babysuit + Dog Suit Sets ($30): First, we're a little weirded out by the word "babysuit" but these matching sets are pretty adorable.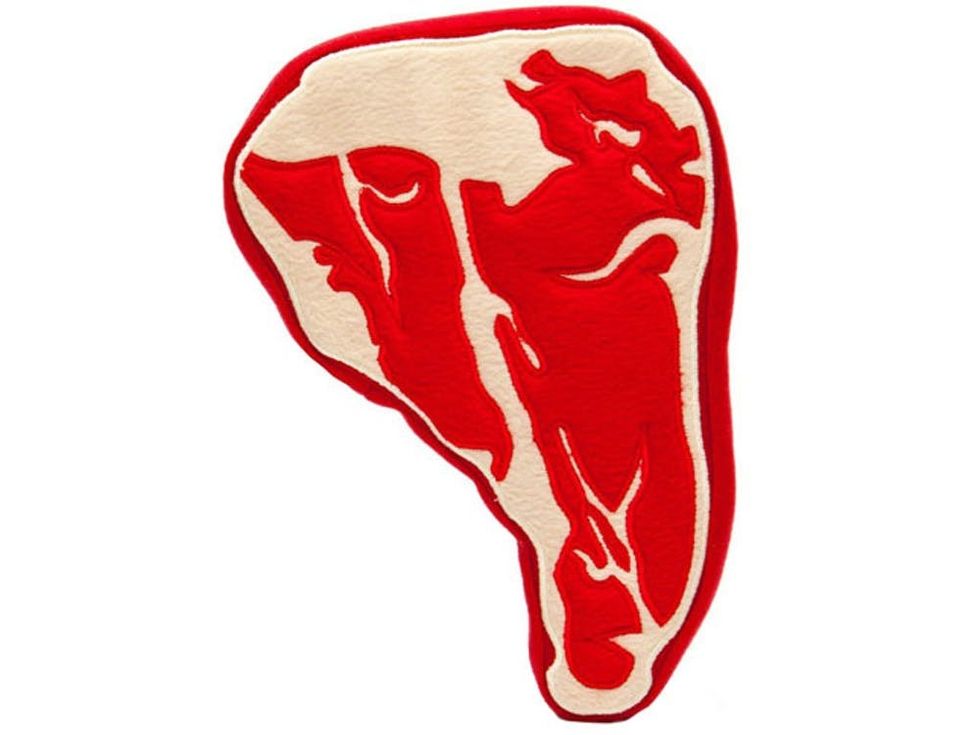 10. Steak PrideBite (currently unavailable): Is your dog a vegetarian with a carnivore's heart?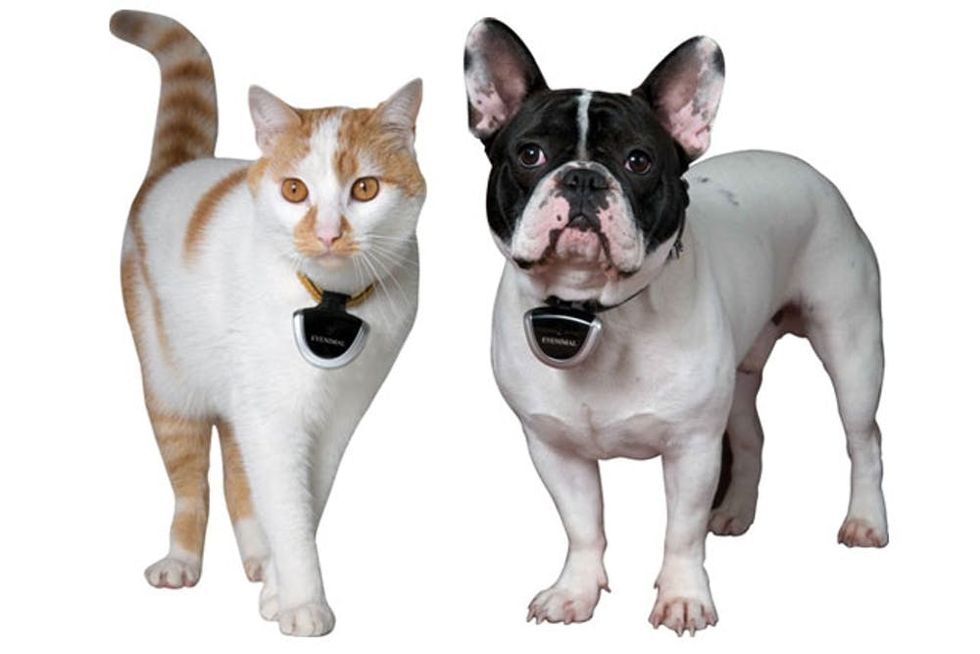 11. Eyenimal Pet Videocam ($79): The Eyenimal records video from the viewpoint of your dog or cat.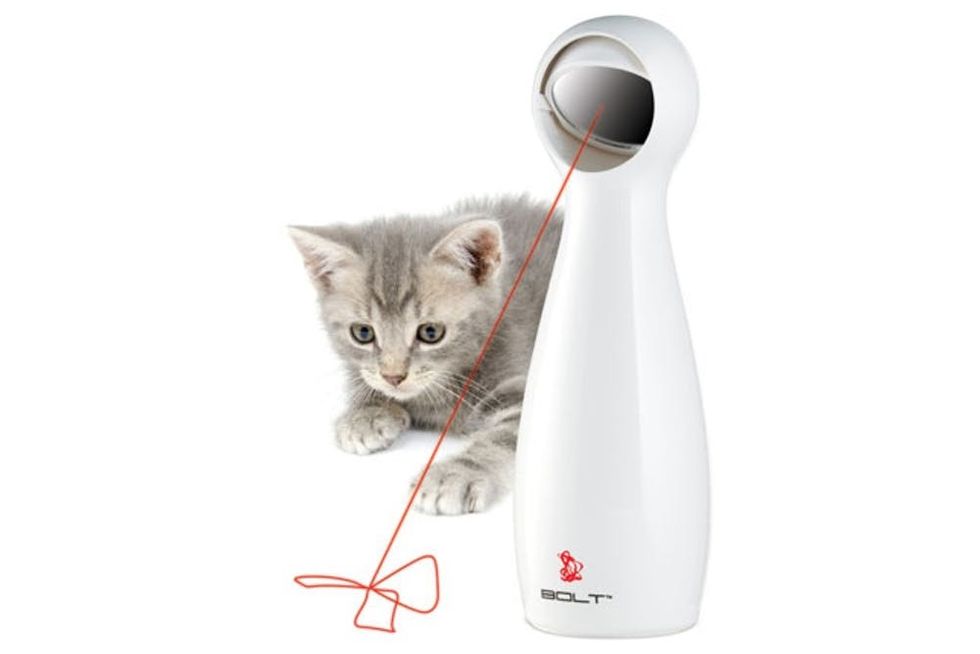 12. Interactive Laser Toy ($16): Pointing that laser can become pretty tiresome, no? Get this little gadget that lasers and entertains all the live long day.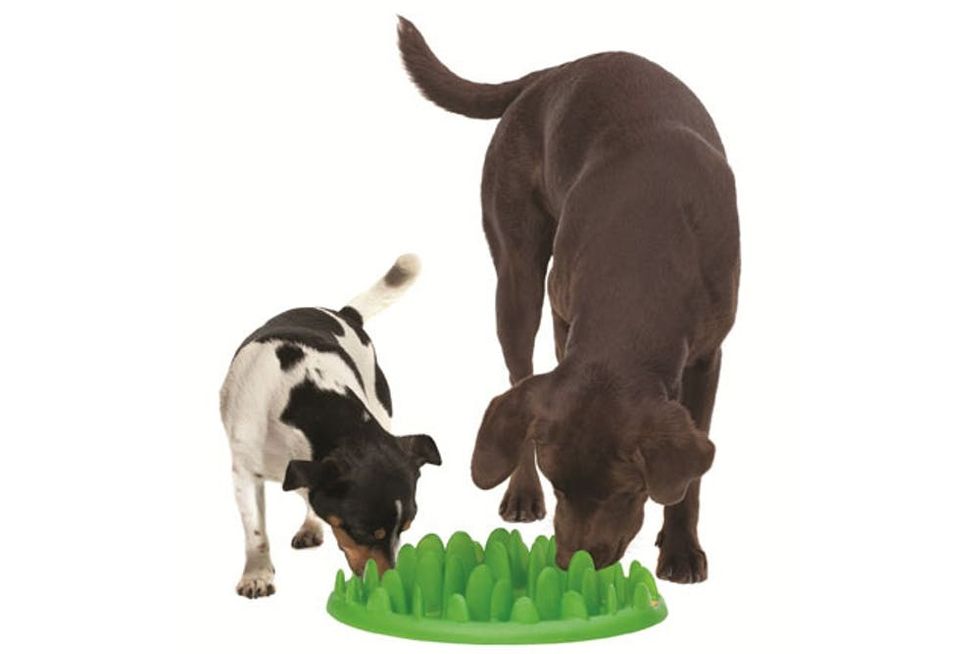 13. Green Interactive Dog Feeder ($45): To give your pets more of a natural experience, feed them from this grass-like feeder.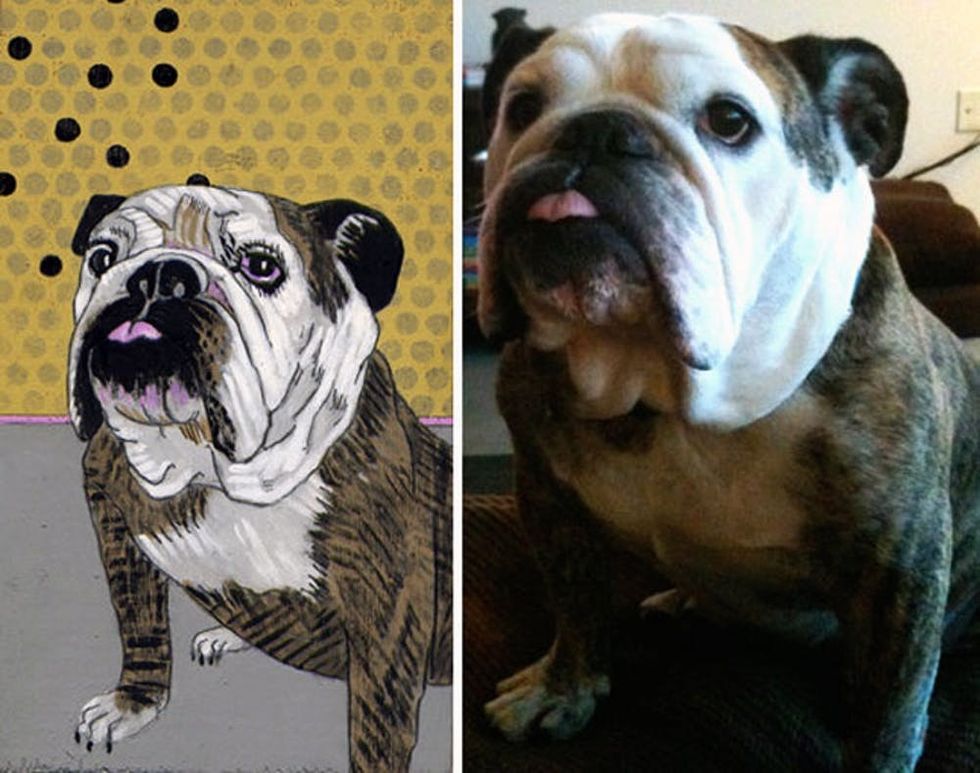 14. Custom Pet Portrait ($100): We clearly need to get one of these for Pixel.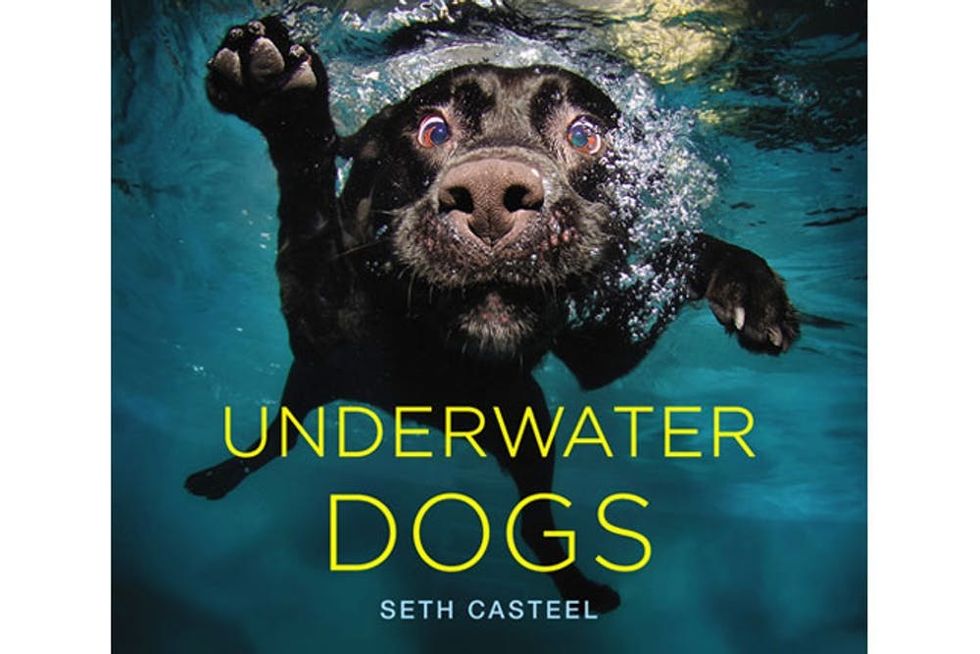 15. Underwater Dogs ($12): One of our favorite photo series, this book by Seth Castell is sure to put a smile on your face.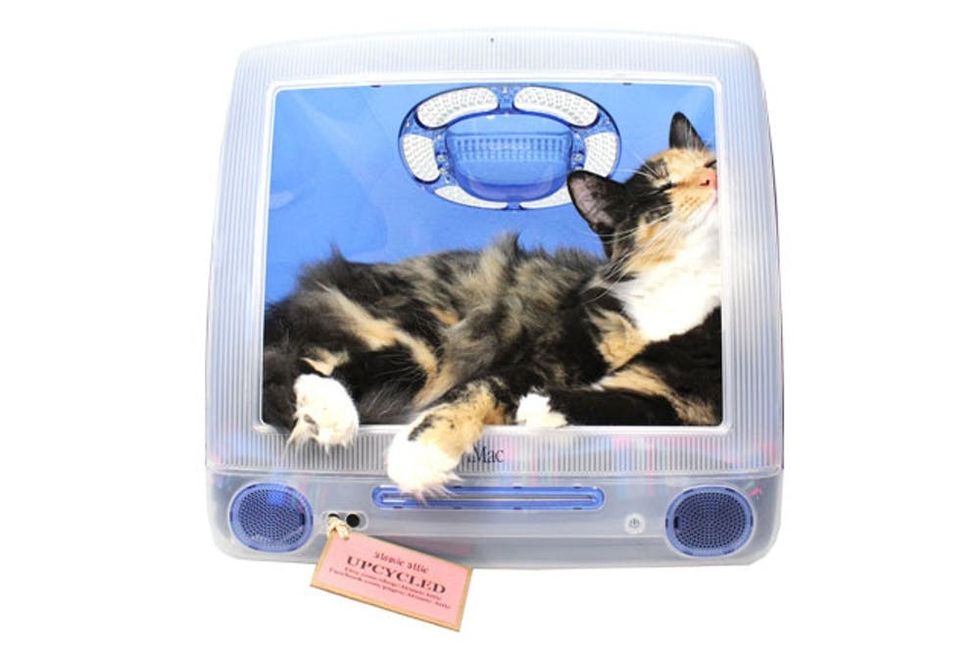 16. Upcycled Apple Pet Bed ($109-$129): Um. AH-MAZING! There are no words for the awesomeness of this repurposed Mac.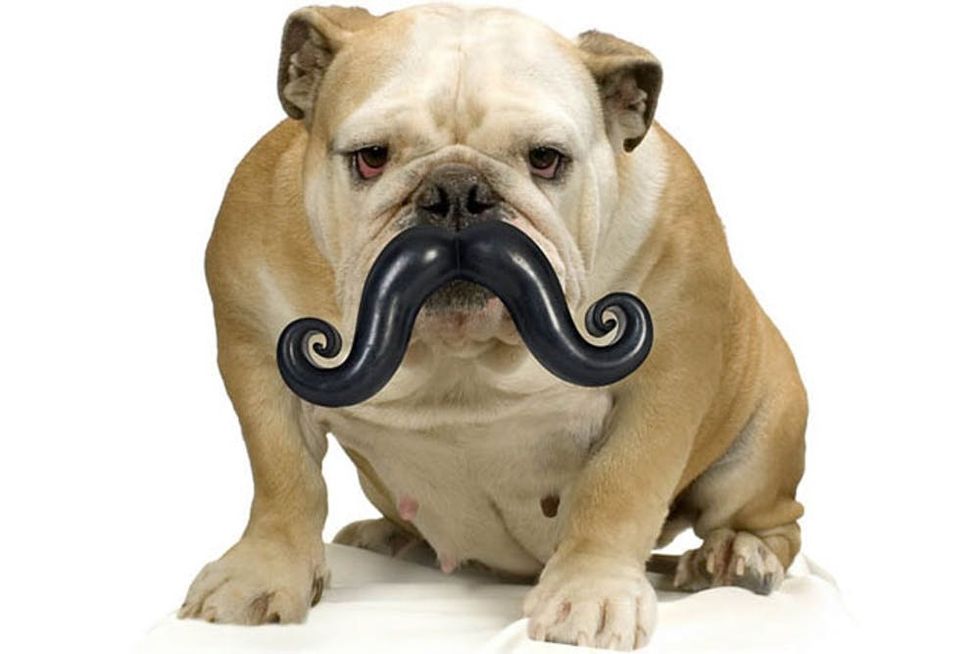 17. Mustache Dog Toy ($15): Who says hipsters have all the fun?

18. Rubber Stick ($10): If you've got a shortage of branches and sticks in your neighborhood, opt for this rubber (read: indestructible) option.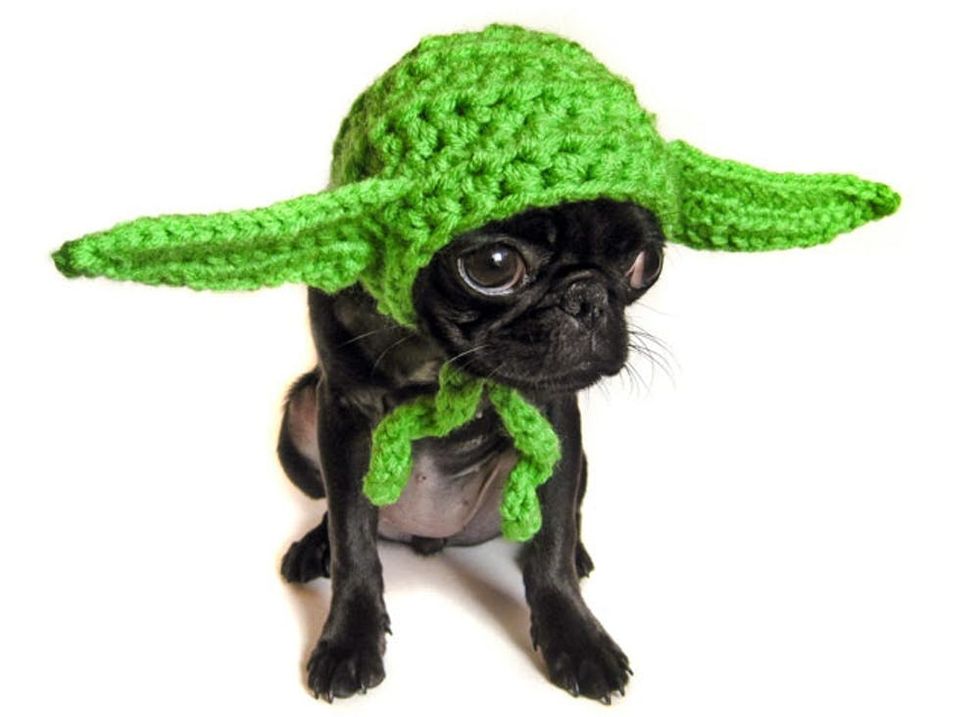 19. Yoda Pet Hat ($30): On a walk. Take me.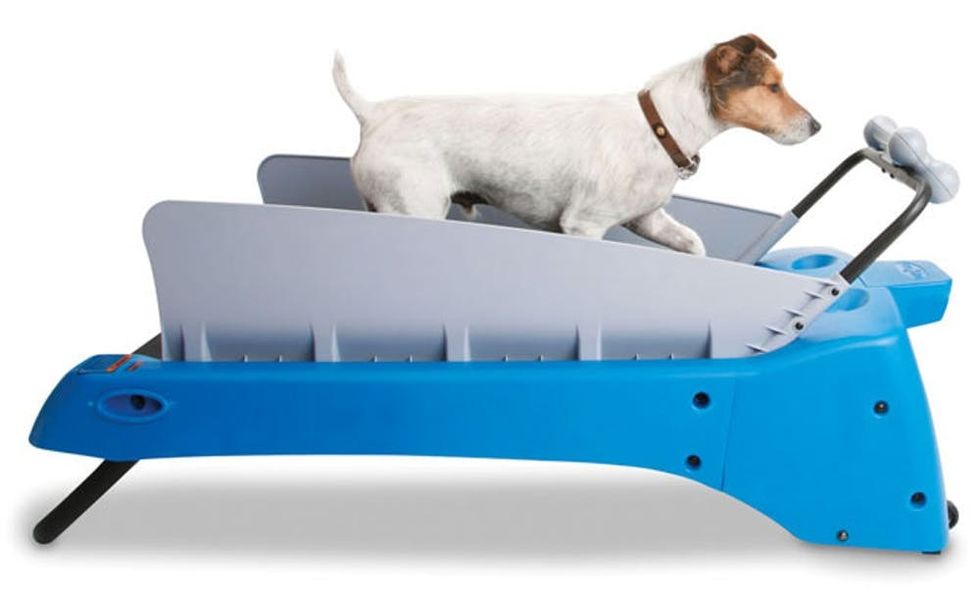 20. Canine Treadmill ($550): Oh Hammacher! You've done it again.
Honorable mention goes to the Canine Twitterer, a device that interprets your dog's movements and activities throughout the day in tweet form, but is currently unavailable.
Do you have a pup that needs some prezzies? What are your favorite pet-friendly gifts to give and receive? Talk to us in the comments below.
Anjelika Temple
As Chief Creative Officer and Founding Partner at Brit + Co, Anjelika Temple brings her voracious consumption of all things creative and colorful to DIY projects, geeky gadgetry finds and more. When she's not DIY-ing her heart out, you'll find her throwing dinner parties with friends or adventuring with her husband David, their daughter Anokhi, and their silly dog Turkey.