25 Dog Costumes That Will Make You LOL
Sep 28, 2012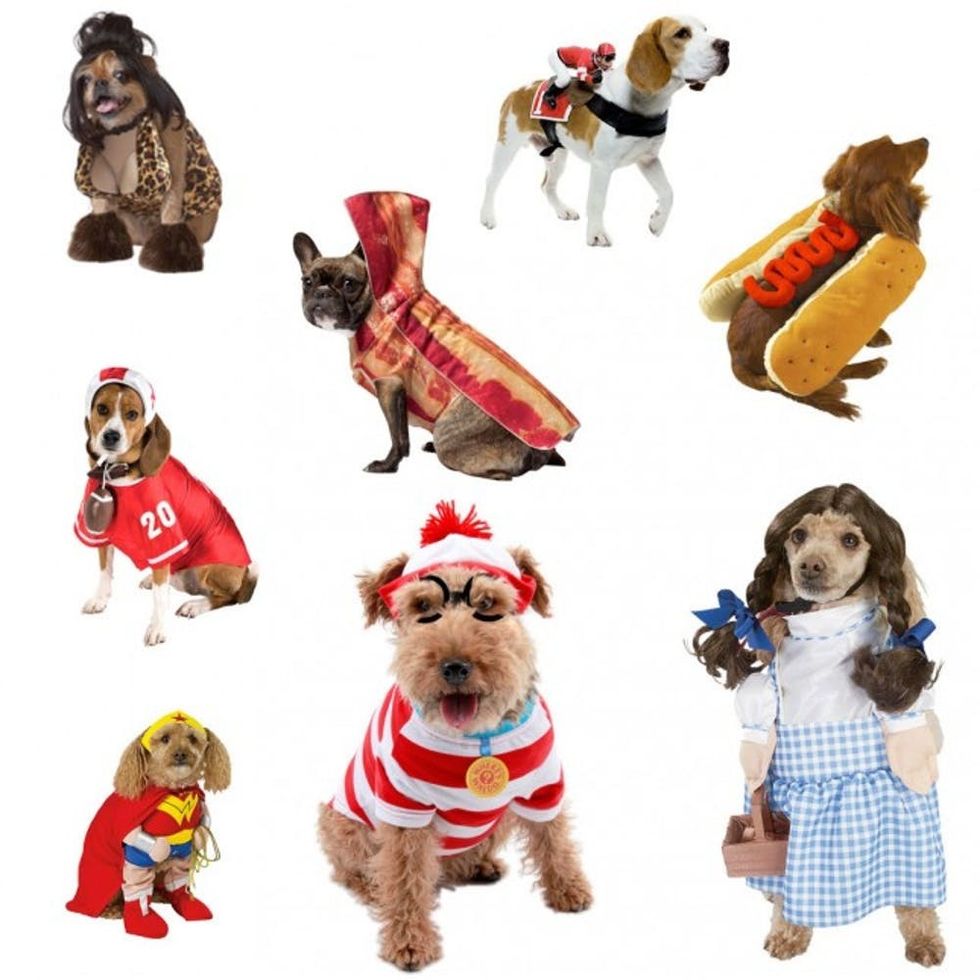 October kicks off on Monday! You know what that means, don't you? TIME TO PREP FOR HALLOWEEN! We are "brewing" on a few creative ideas over here at Brit HQ and thought we'd kick things off with a silly post for you guys. After all, we're kind of on a silly kick today… I mean, first the BritList then the Full House Turns 25 roundup? We might as well leave you with one last doozy.
---
As such, we've rounded up 25 of the most hilarious dog costumes we've spotted around the web. Whether or not you're someone who actually dresses up your dog, we're sure you'll at least crack a smile at some of the wacky ideas people have come up with. Let us know which are your favorites in the comments below!
FOOD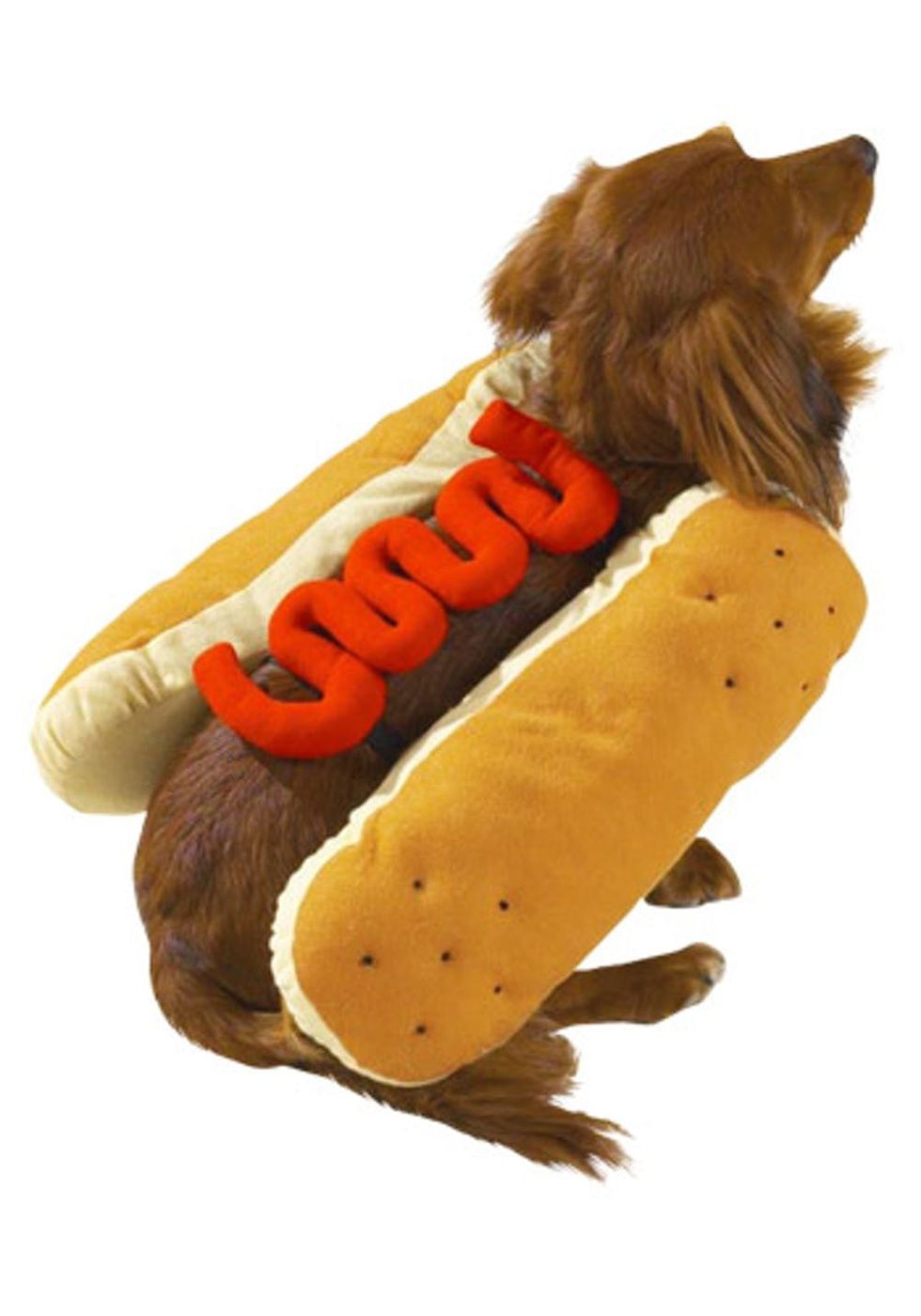 Hot Diggity Dog – $18.99 – Hot dog! Love this one? You can even buy a matching costume for your baby.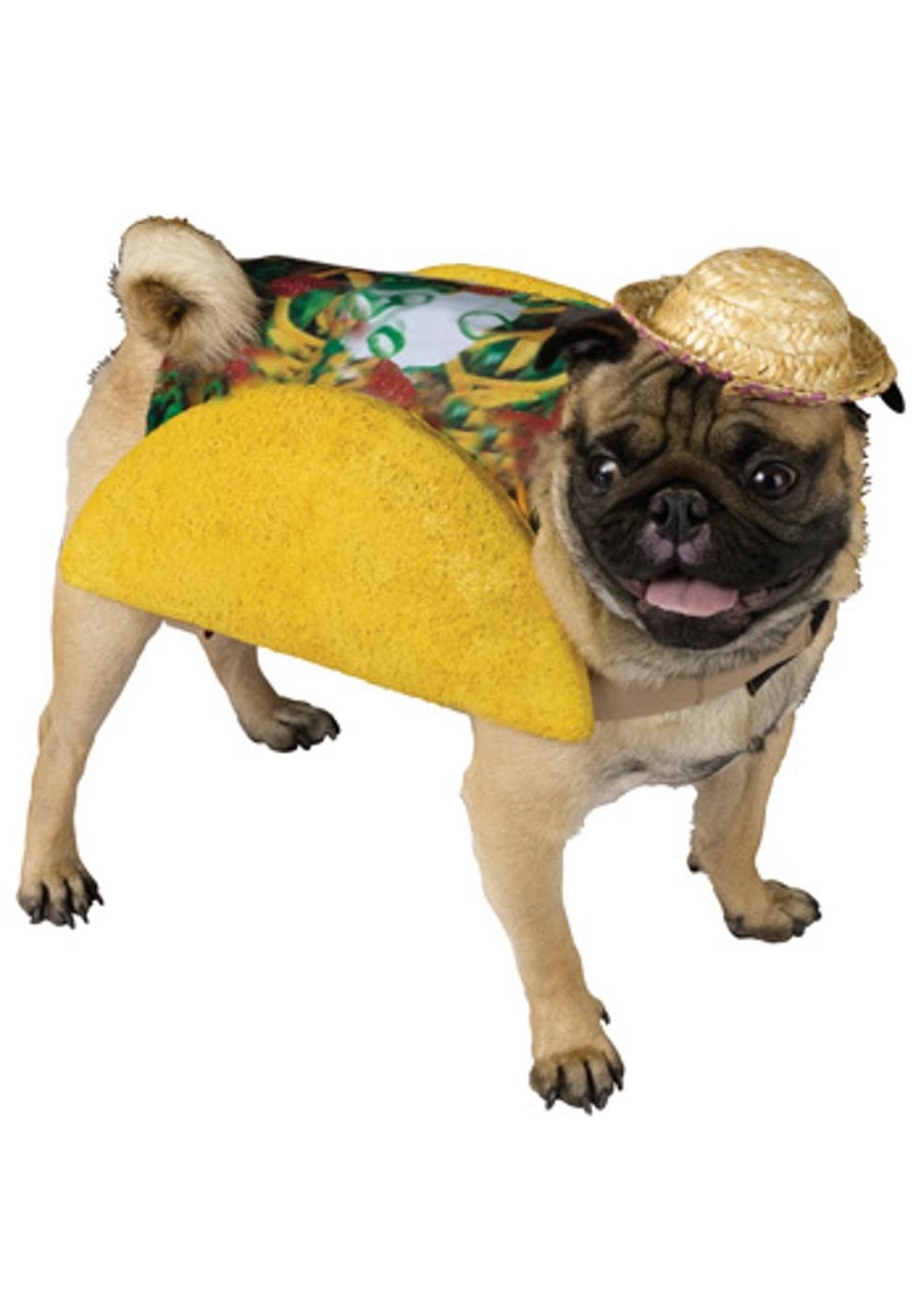 Taco Dog – $9.99 – $10? What a steal!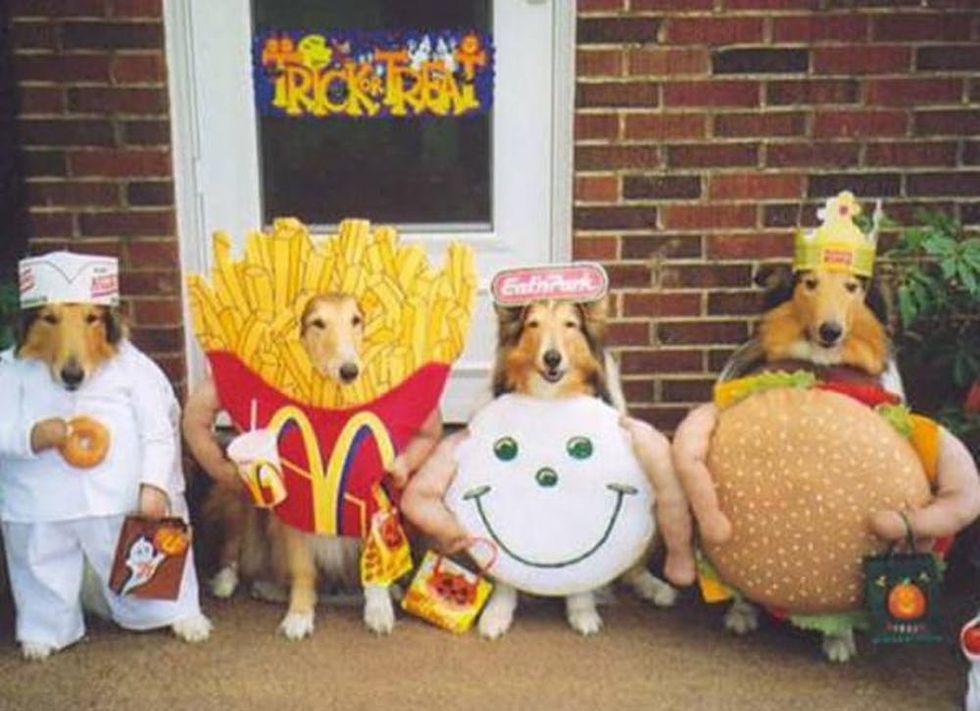 McDonald's Fast Food – We can't believe this is even possible.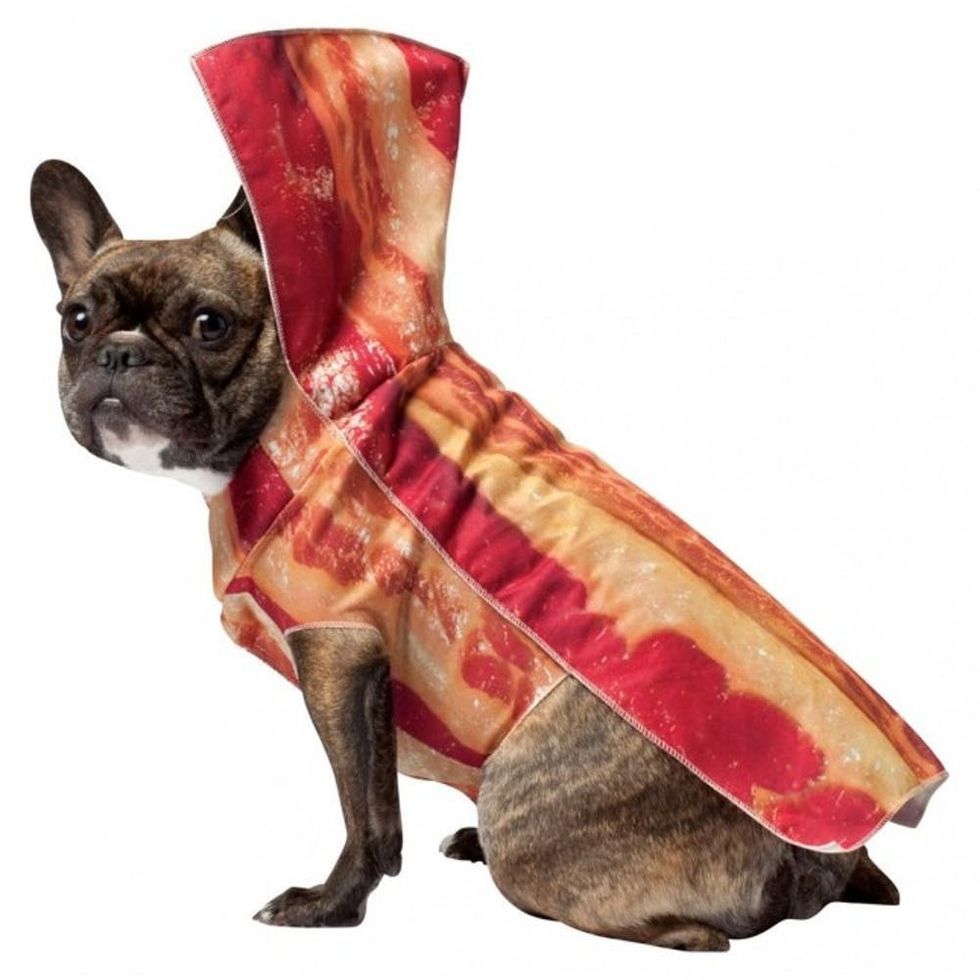 Bacon – $20 – Just make sure your dog doesn't try to eat himself.
SPORTS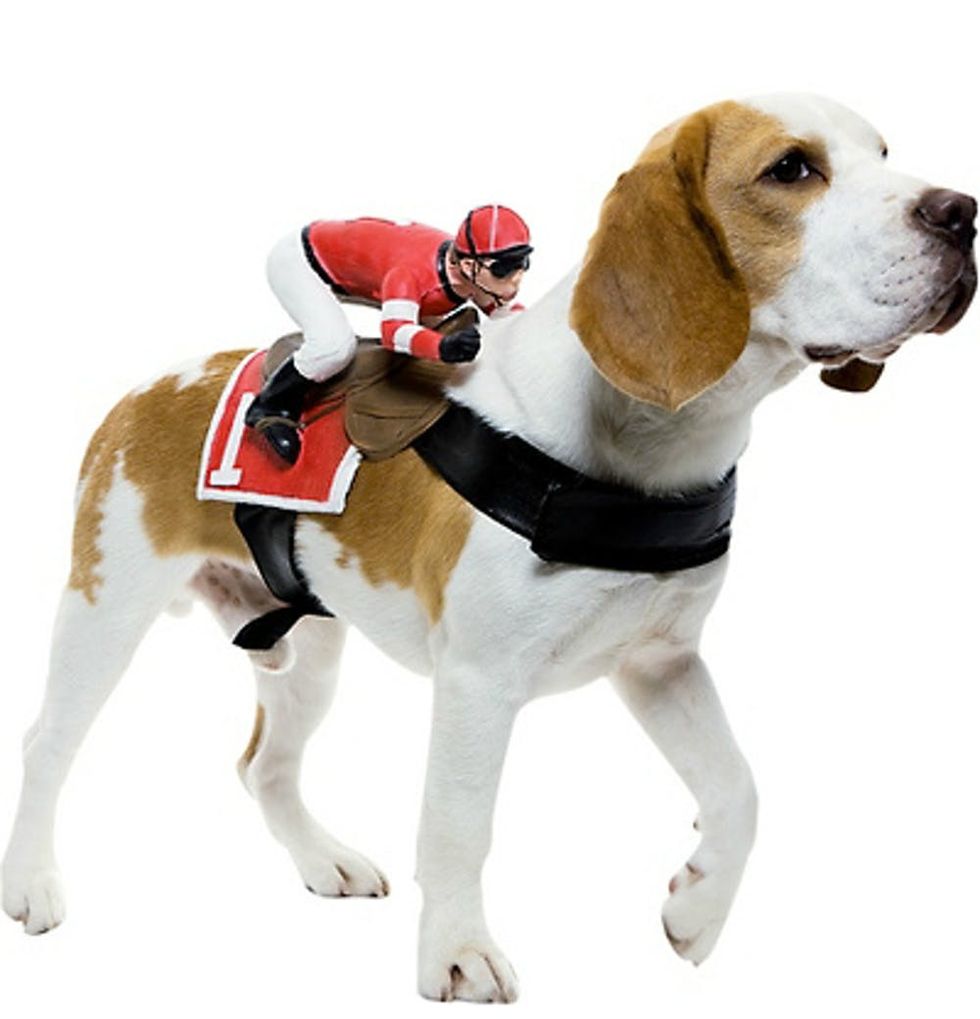 Jockey – $14.99 – This one seems least annoying for the amount of hilarity that's going on.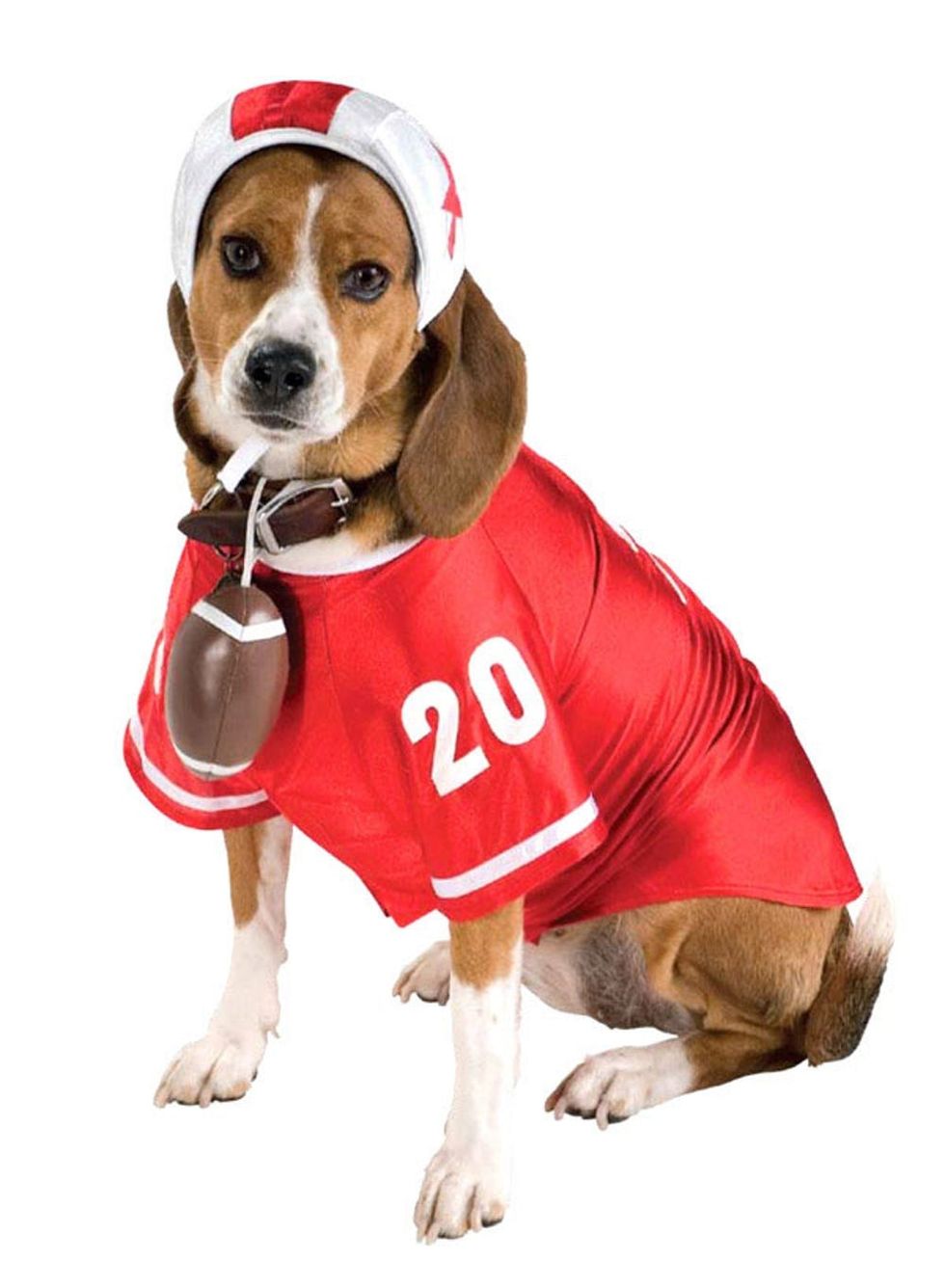 Football Player – $13.99 – It would be fun to dress your dog in your favorite team jersey or colors.
RANDOM OBJECTS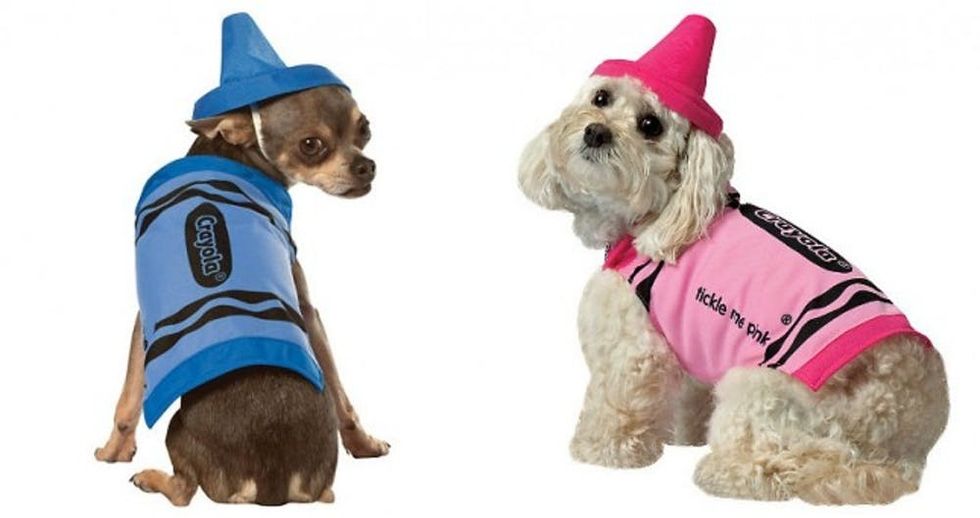 Tickle Me Pink Crayola Crayon – $12.99 and Blue Crayola – $12.99 – Where is Macaroni & Cheese!?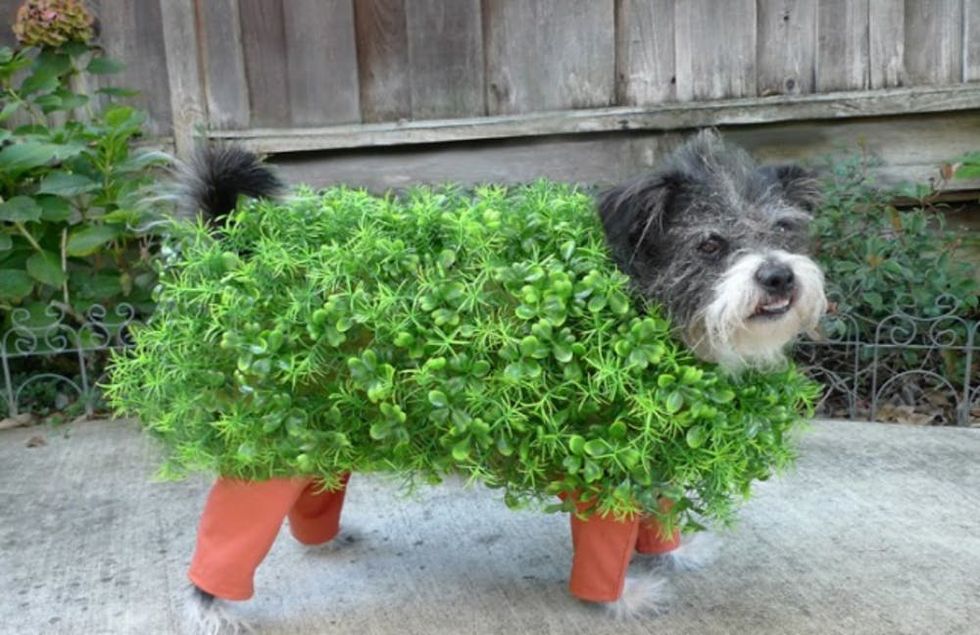 Chia Pet (DIY) – Um… so random and hilarious.
OTHER ANIMALS

Zebra + Skunk – This takes body painting to a whole new level!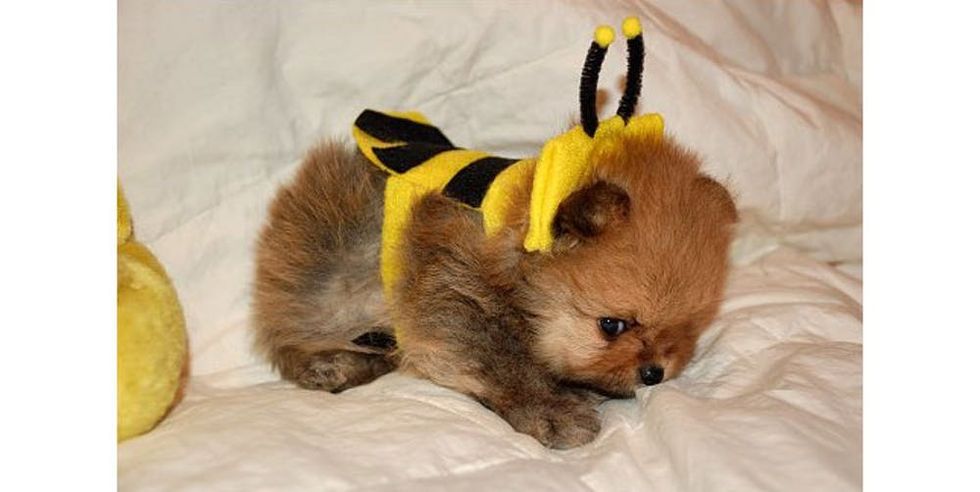 Bee – we can't get over the cuteness!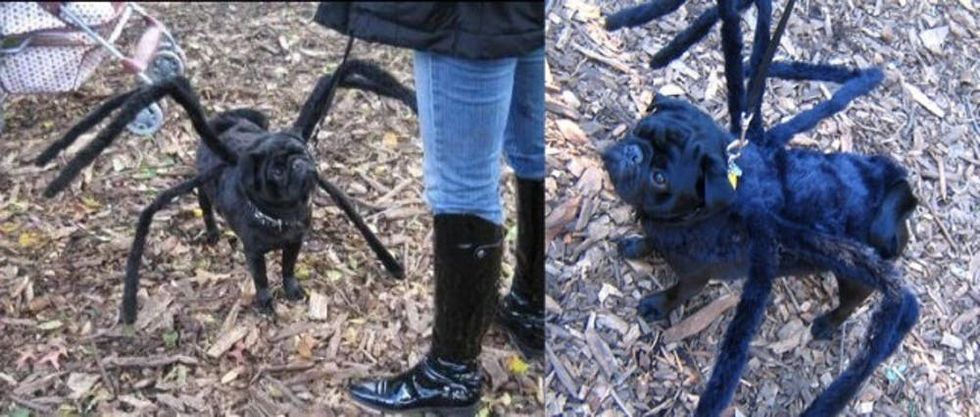 Spider – this seems like a pretty easy DIY costume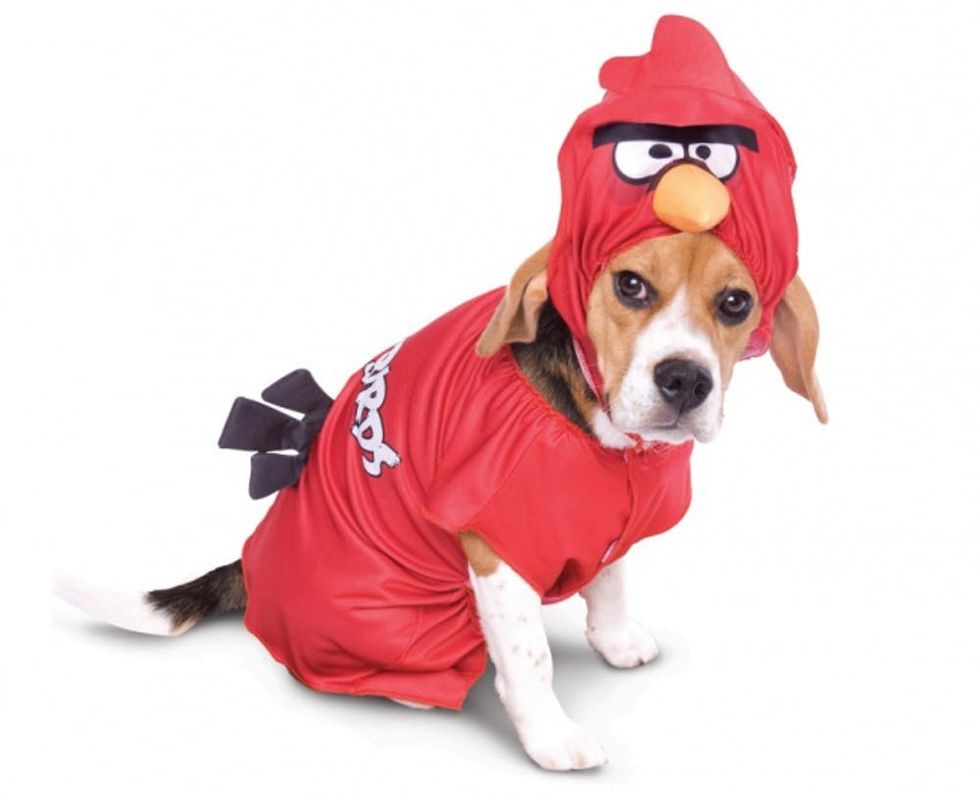 Angry Birds – $26.99
THE WIZARD OF OZ

Dorothy – $15.99 – These costumes work particularly well if you have multiple dogs or want to dress your dog up with a few friends' dogs.
Cowardly Lion – $15.99
Tin Man – $15.99
Scarecrow – $15.99
PEOPLE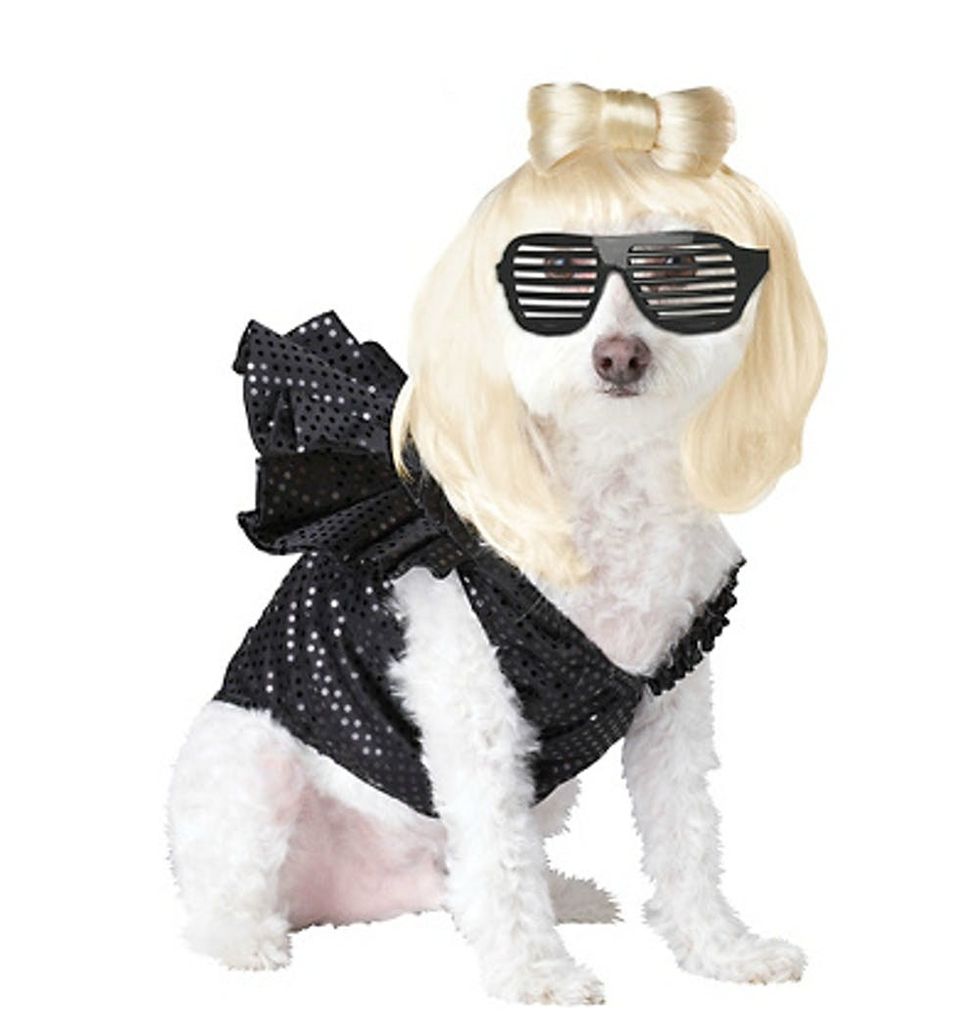 Lady Dog-ga – $19.99 – We totally made that name up, but it's fitting, right?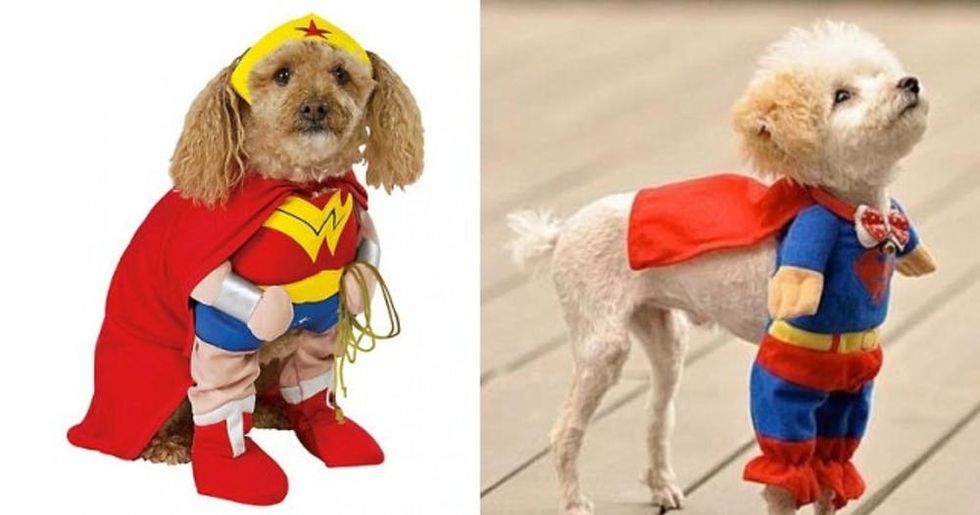 Wonder Woman – $14.99 and Superman – $14.99 – The front legs as human feet kill me every time.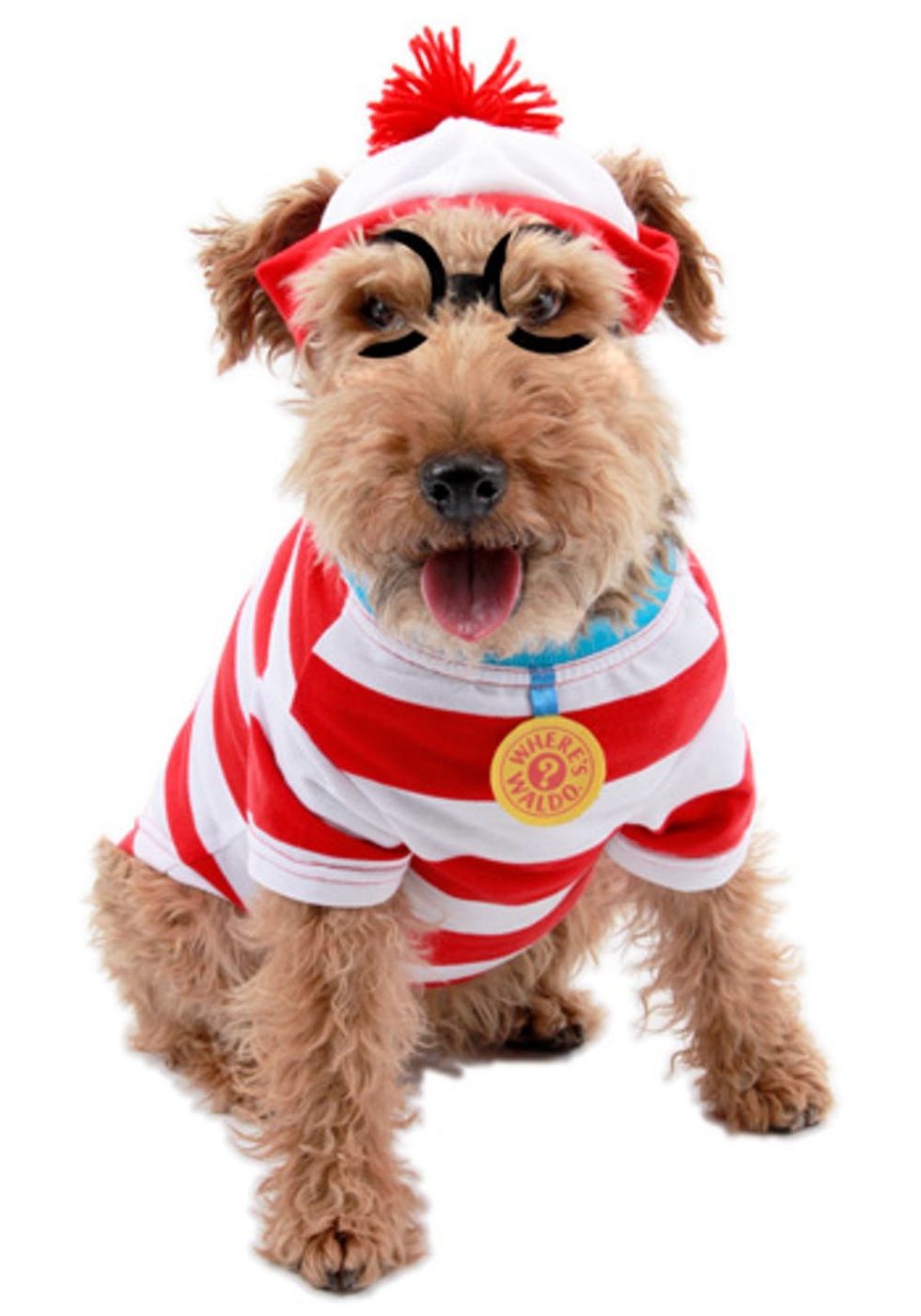 Where's Waldo? – I wanted to buy this one for Pixel, but unfortunately it's out of stock :(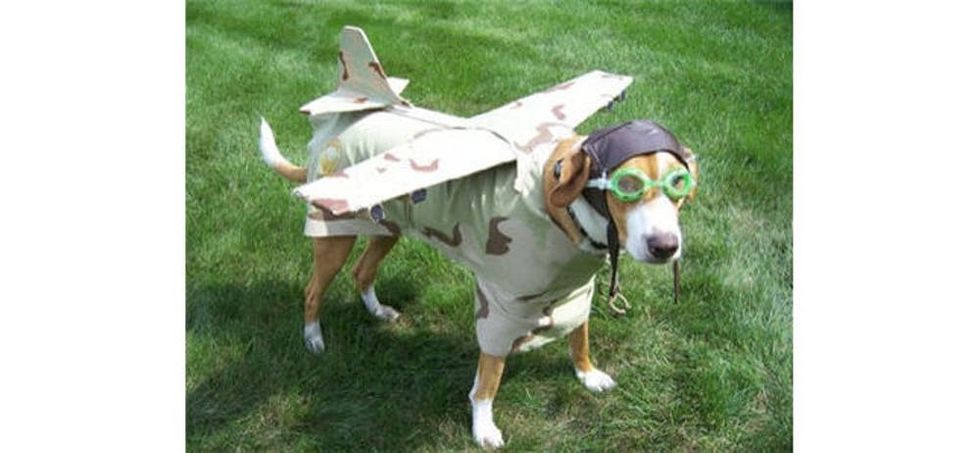 Airforce Pilot – A great choice particularly if it's going to be raining near you this Halloween. Those goggles will protect his eyes!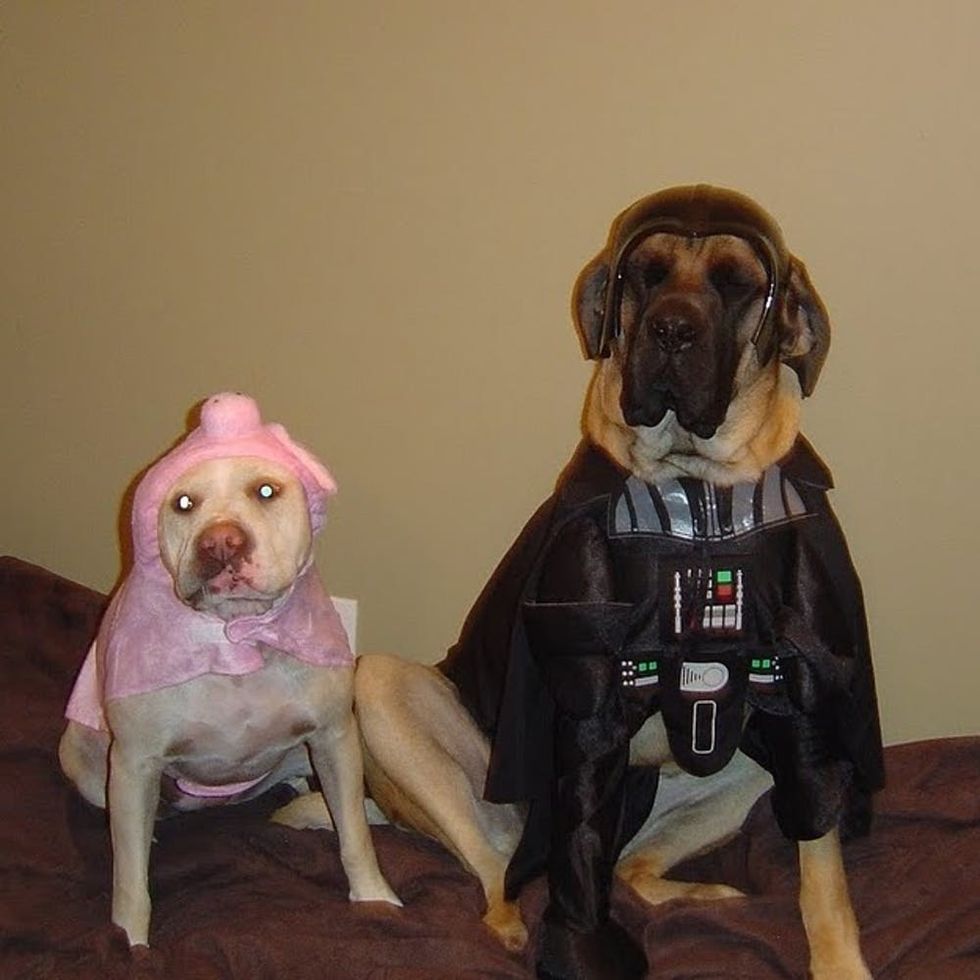 Darth Vader and Miss Piggy – Reader submitted! We love it.
And last, but not least…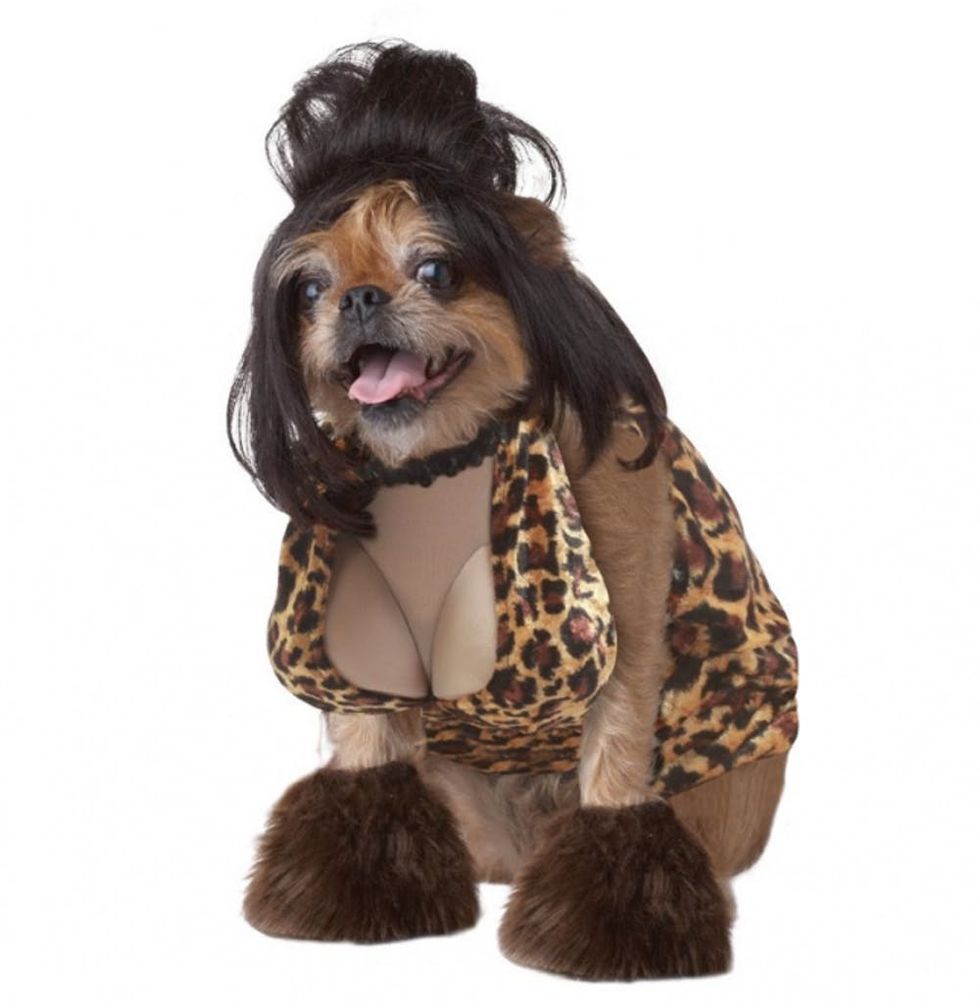 Snooki from Jersey Shore – $25.99 – Yep, we've hit an all new low in the world.
Have you seen any hilarious costumes that we've missed? Have any great pet costume DIY ideas? Shoot us a note in the comments below or find us on Twitter!
Halloween Costumes