25 Dog Costumes That Will Make You LOL
Sep 28, 2012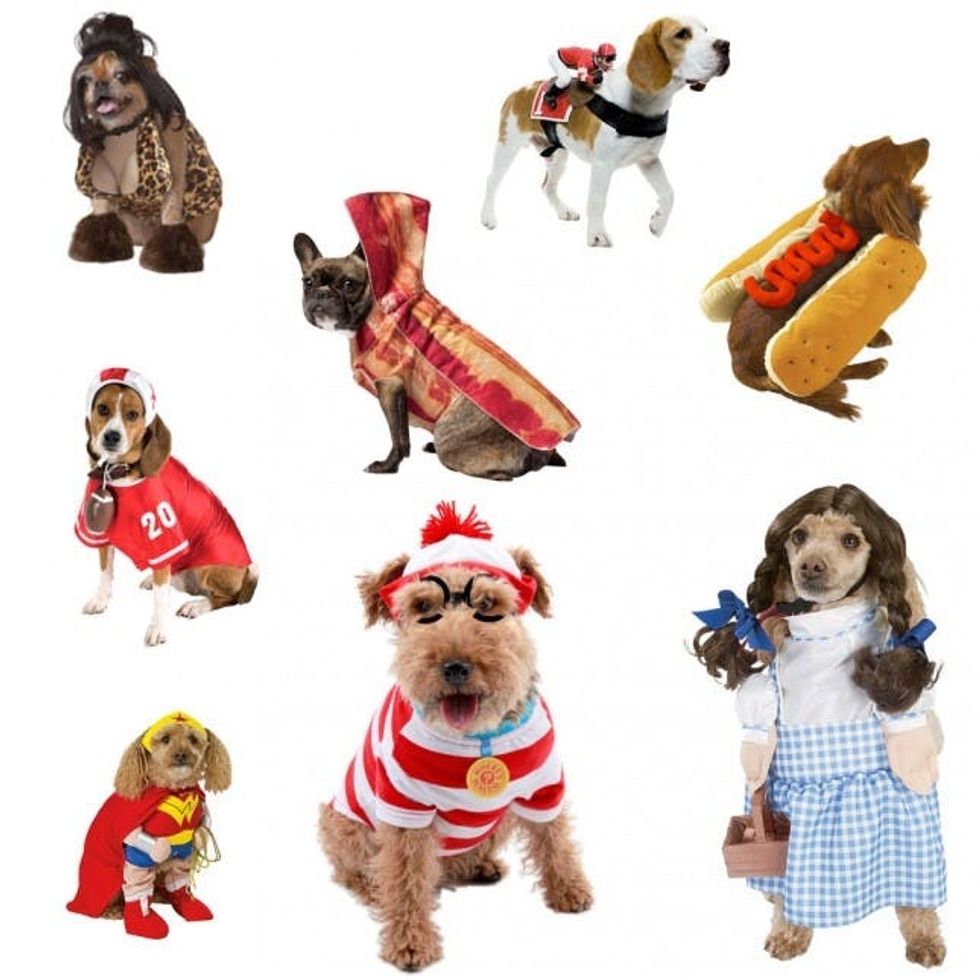 ---
October kicks off on Monday! You know what that means, don't you? TIME TO PREP FOR HALLOWEEN! We are "brewing" on a few creative ideas over here at Brit HQ and thought we'd kick things off with a silly post for you guys. After all, we're kind of on a silly kick today… I mean, first the BritList then the Full House Turns 25 roundup? We might as well leave you with one last doozy.
As such, we've rounded up 25 of the most hilarious dog costumes we've spotted around the web. Whether or not you're someone who actually dresses up your dog, we're sure you'll at least crack a smile at some of the wacky ideas people have come up with. Let us know which are your favorites in the comments below!
– $18.99 – Hot dog! Love this one? You can even buy a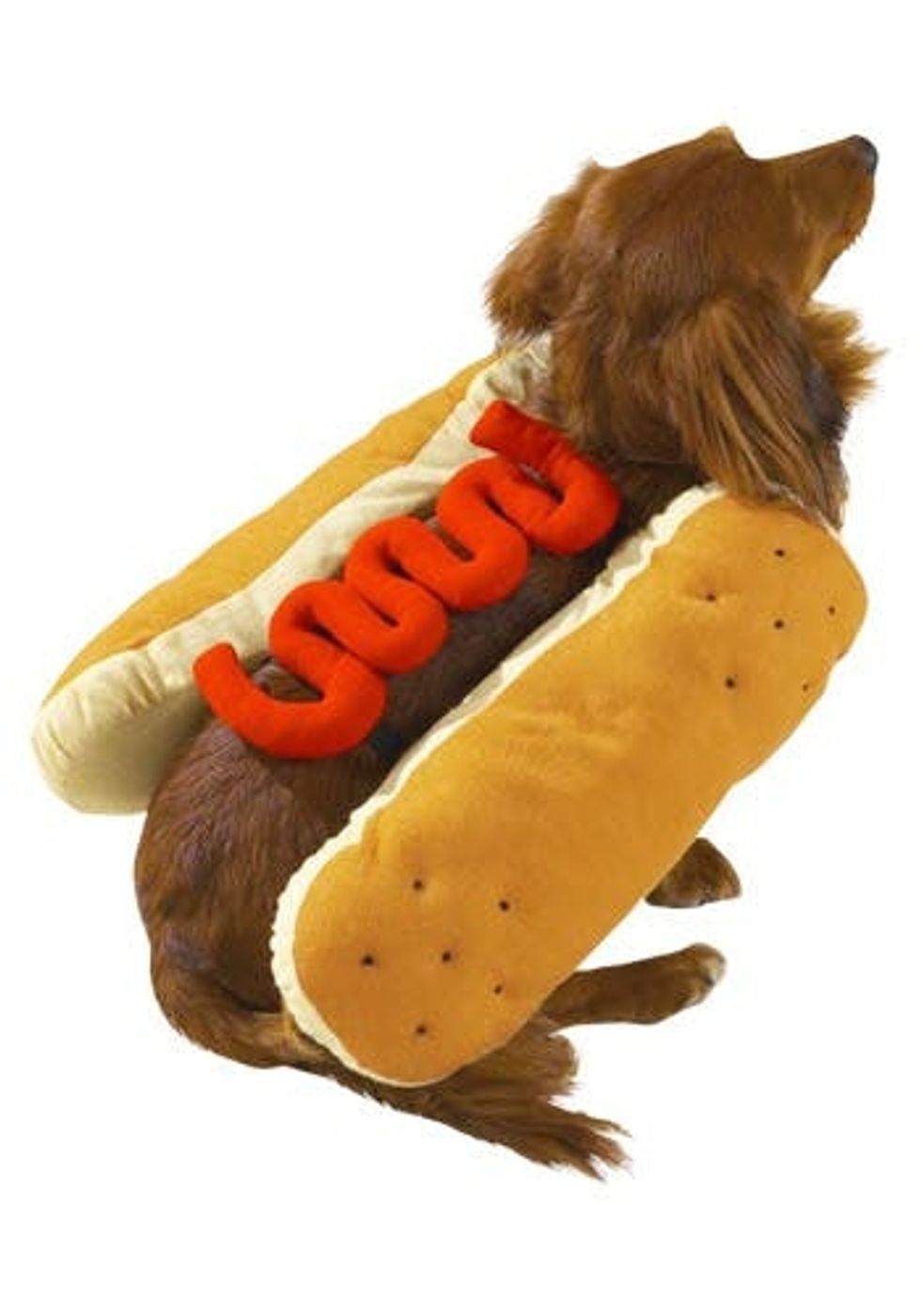 for your baby.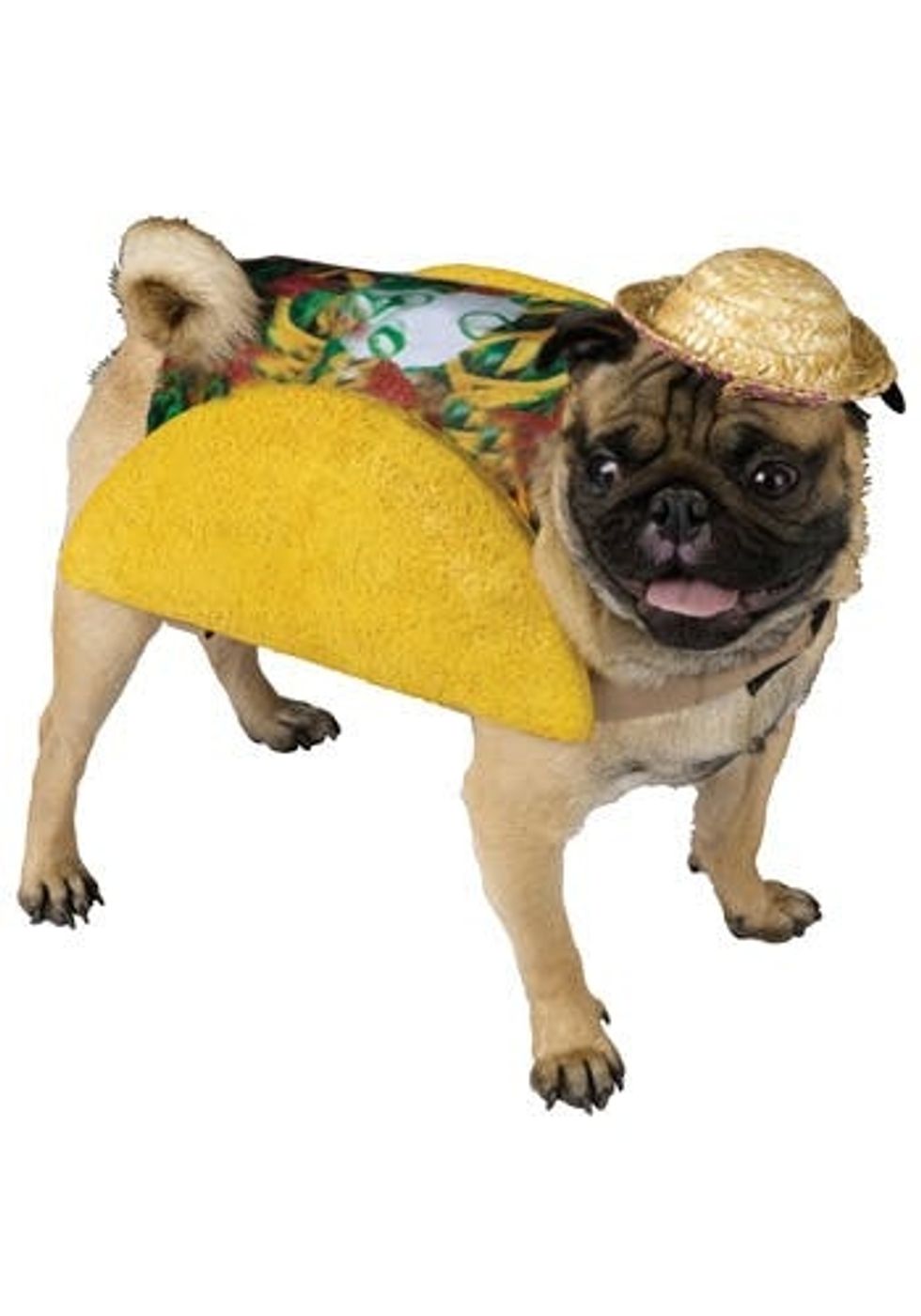 Taco Dog – $9.99 – $10? What a steal!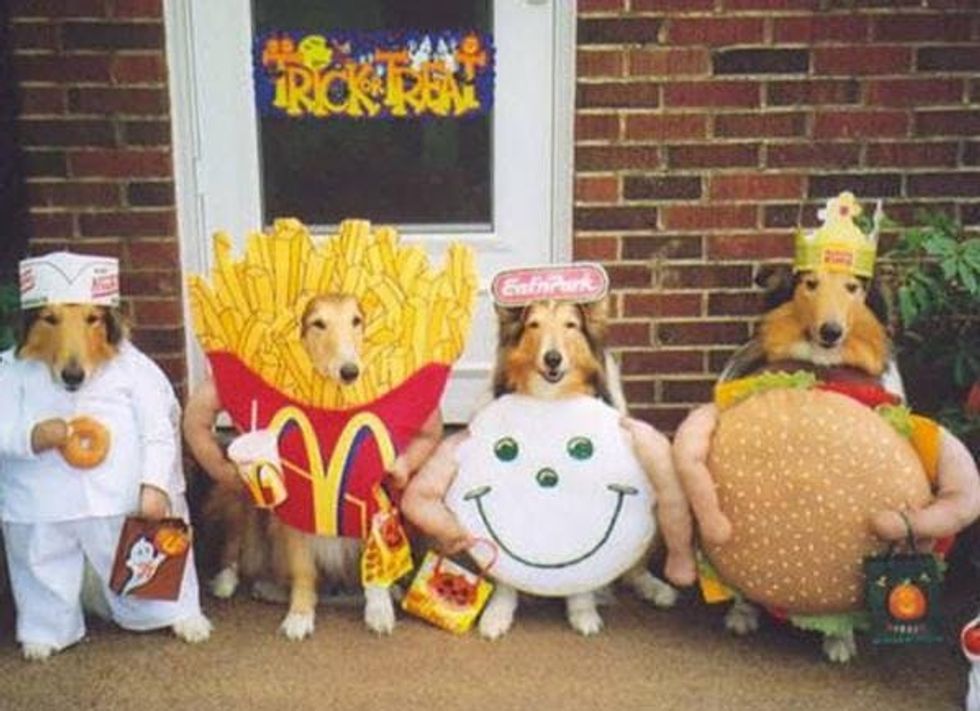 McDonald's Fast Food – We can't believe this is even possible.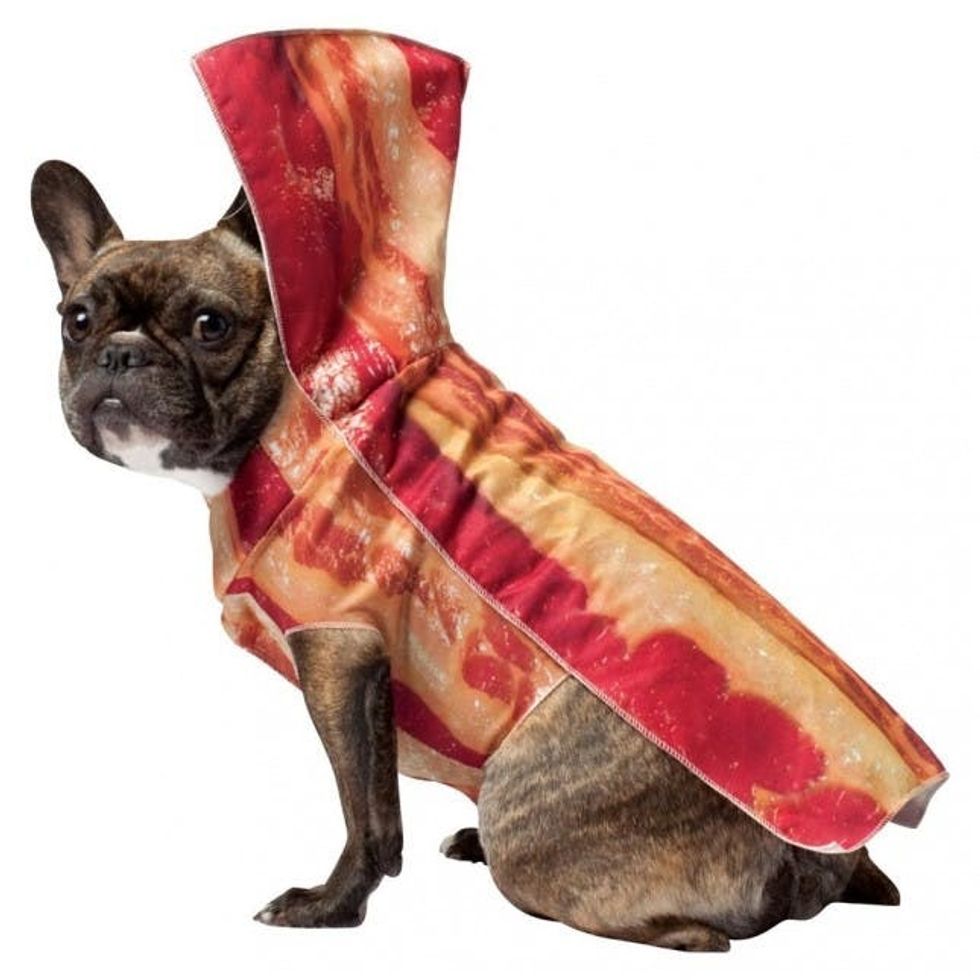 Bacon – $20 – Just make sure your dog doesn't try to eat himself.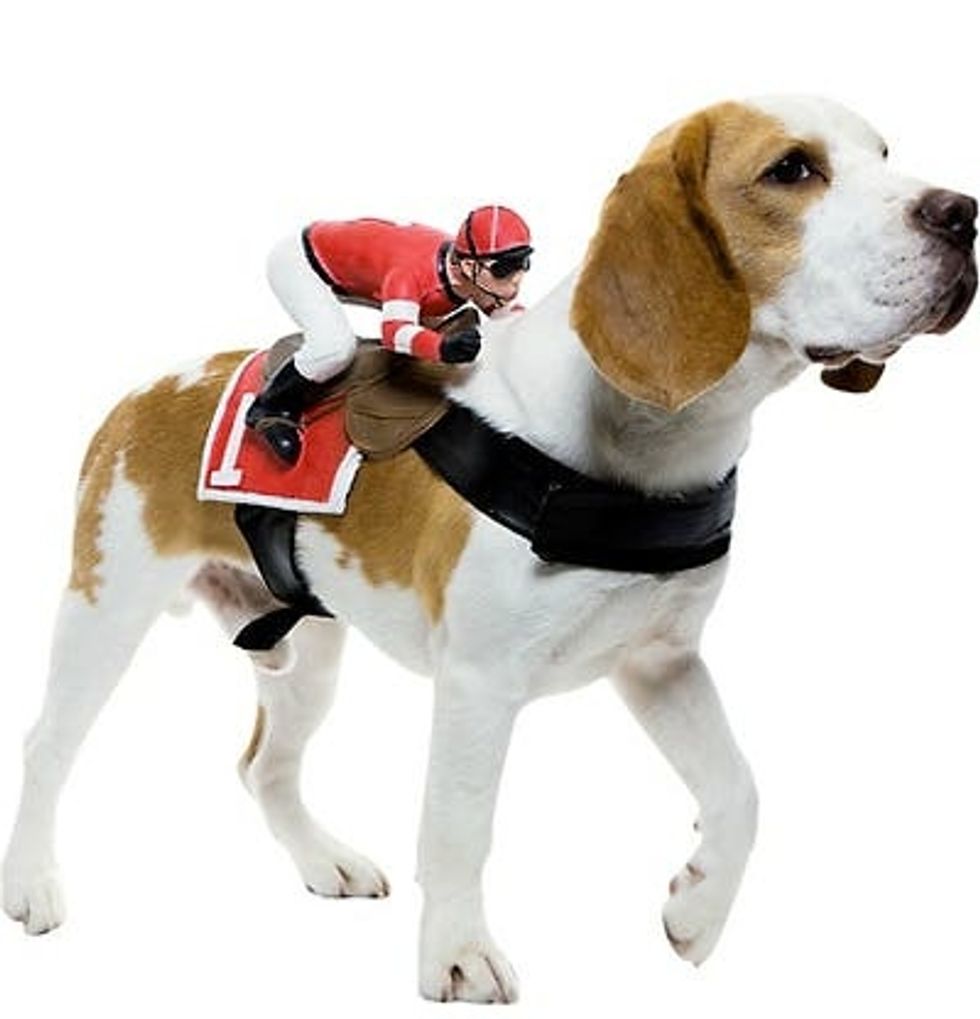 SPORTS
Jockey – $14.99 – This one seems least annoying for the amount of hilarity that's going on.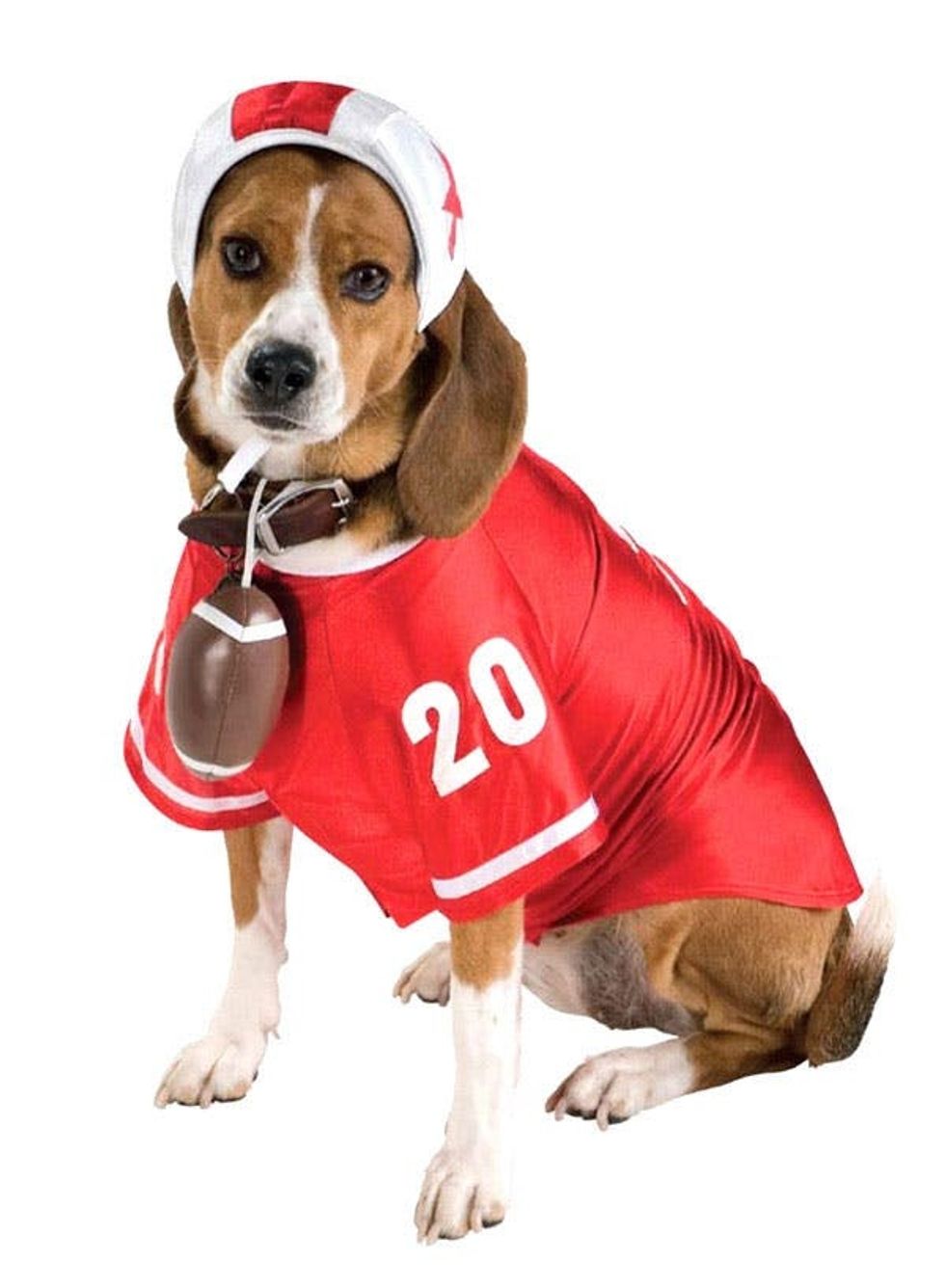 Football Player – $13.99 – It would be fun to dress your dog in your favorite team jersey or colors.
– $12.99 and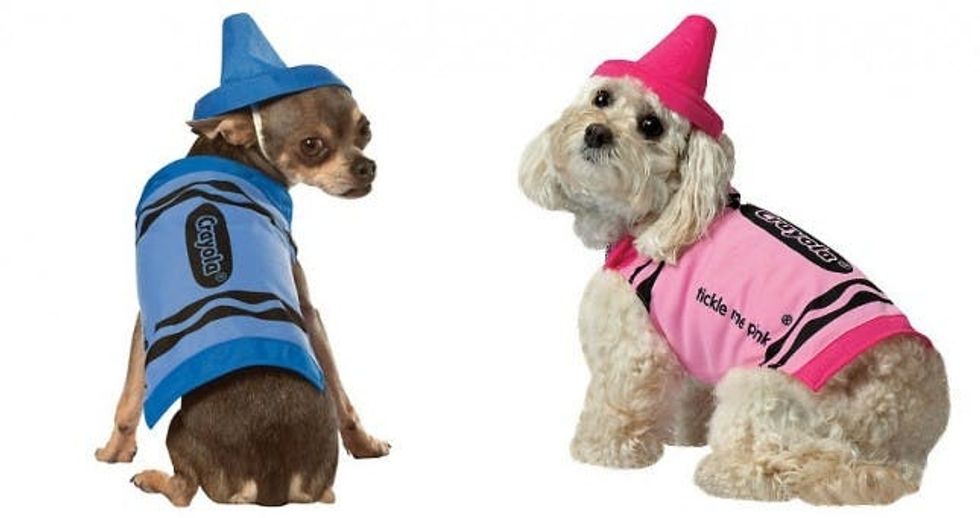 – $12.99 – Where is Macaroni & Cheese!?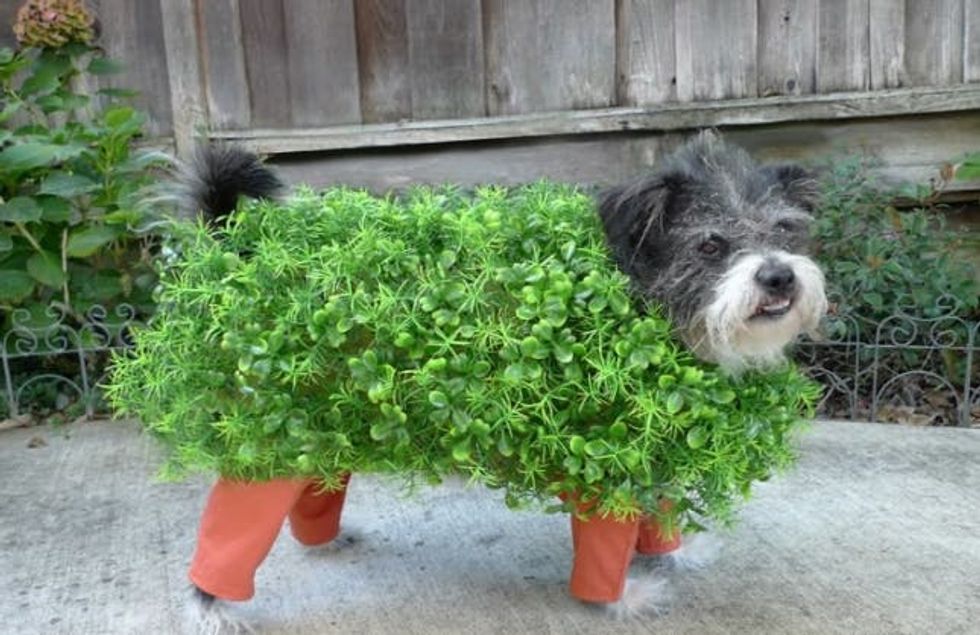 Chia Pet (DIY) – Um… so random and hilarious.

OTHER ANIMALS
Zebra + Skunk – This takes body painting to a whole new level!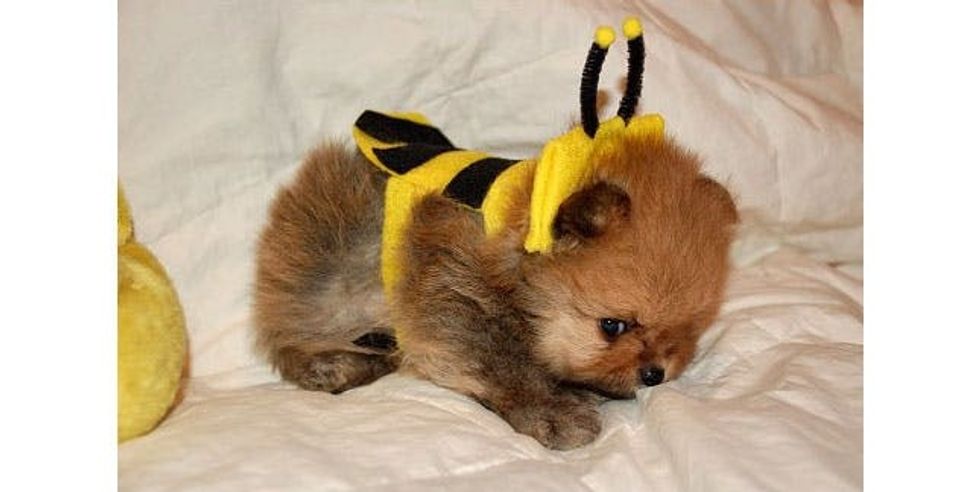 Bee – we can't get over the cuteness!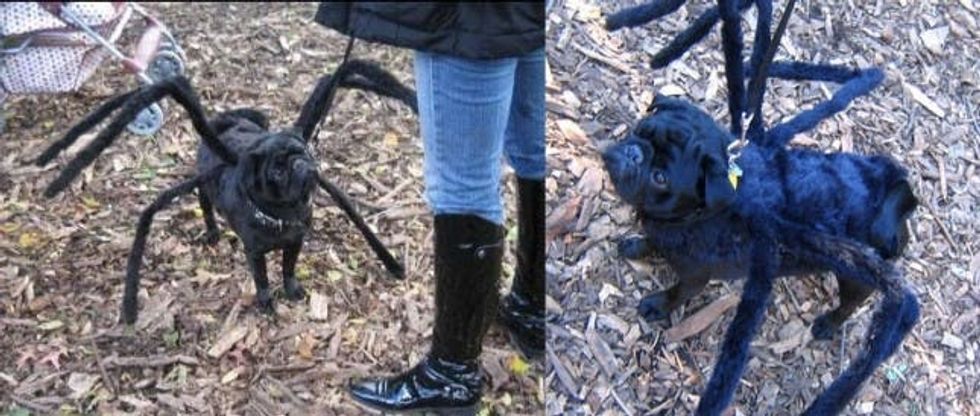 Spider – this seems like a pretty easy DIY costume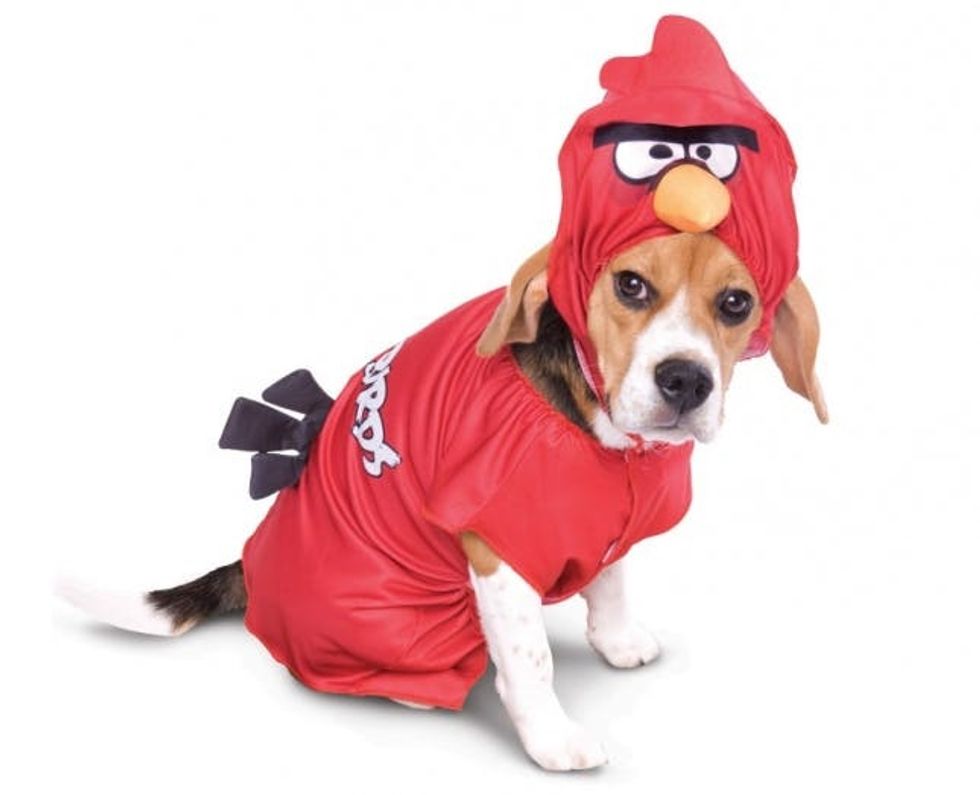 Angry Birds – $26.99

THE WIZARD OF OZ
Dorothy – $15.99 – These costumes work particularly well if you have multiple dogs or want to dress your dog up with a few friends' dogs.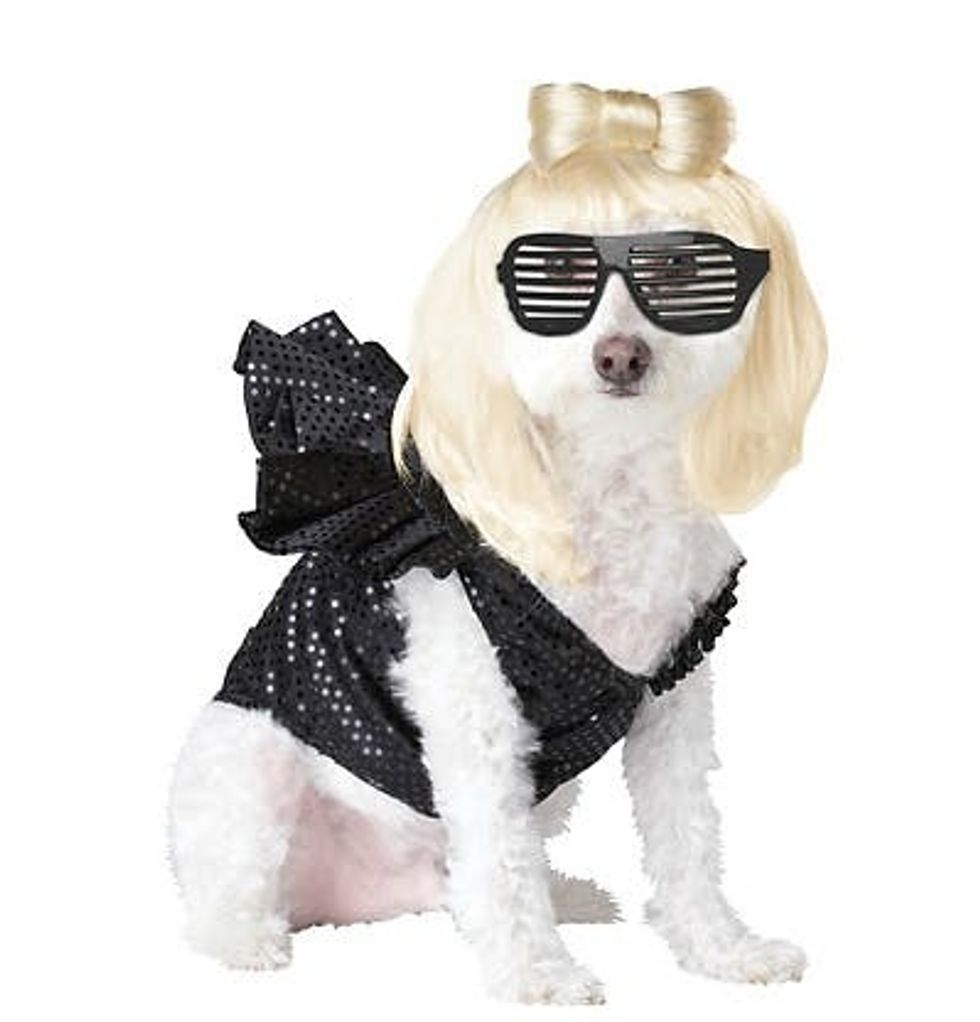 Cowardly Lion – $15.99
Tin Man – $15.99
Scarecrow – $15.99
PEOPLE
Lady Dog-ga – $19.99 – We totally made that name up, but it's fitting, right?
– $14.99 and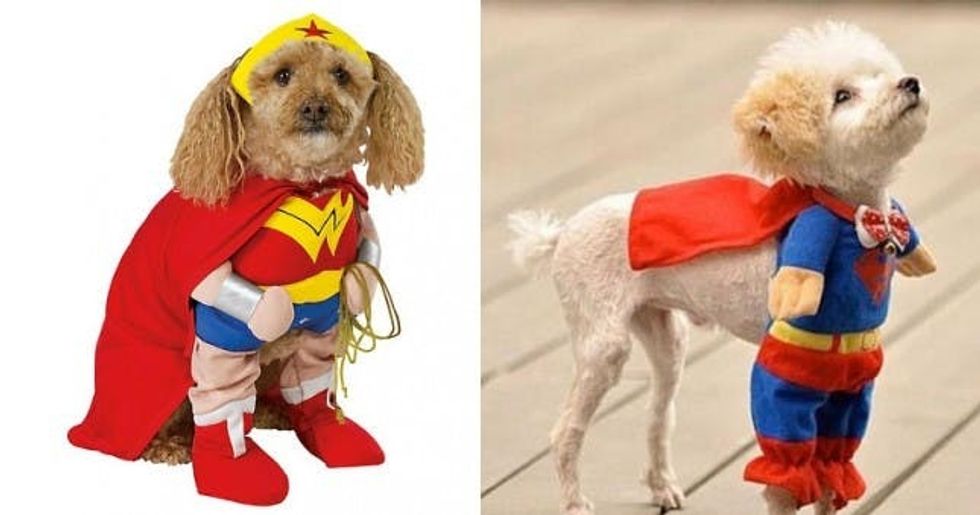 – $14.99 – The front legs as human feet kill me every time.
– I wanted to buy this one for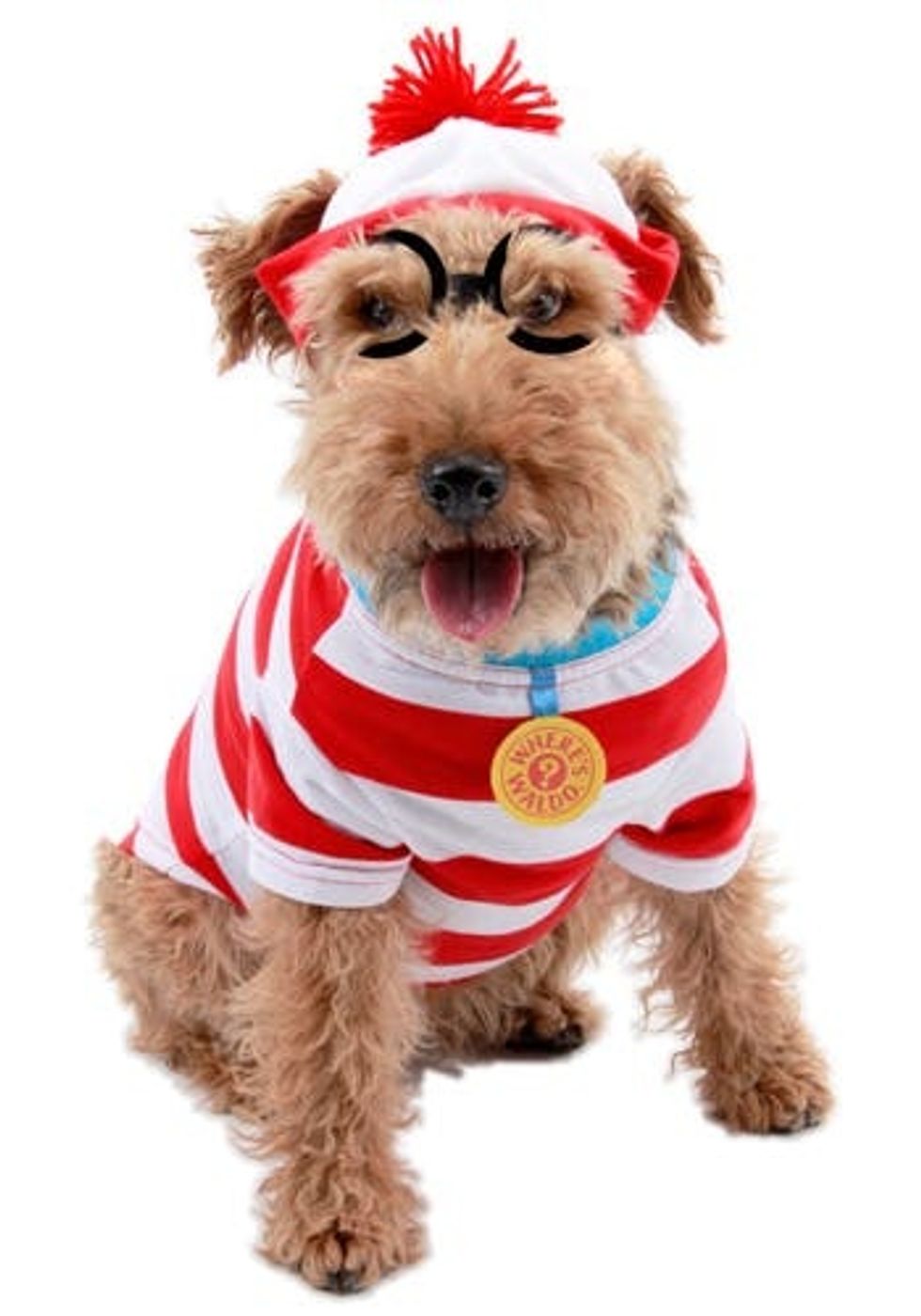 , but unfortunately it's out of stock :(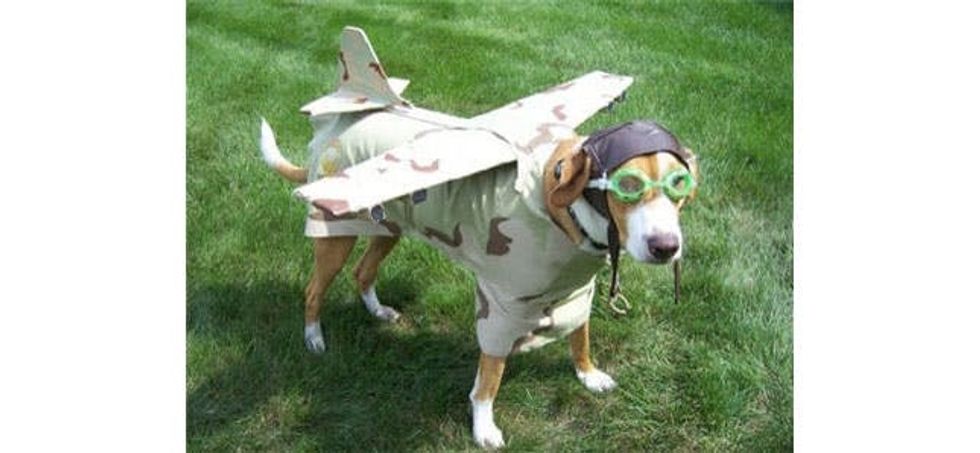 Airforce Pilot – A great choice particularly if it's going to be raining near you this Halloween. Those goggles will protect his eyes!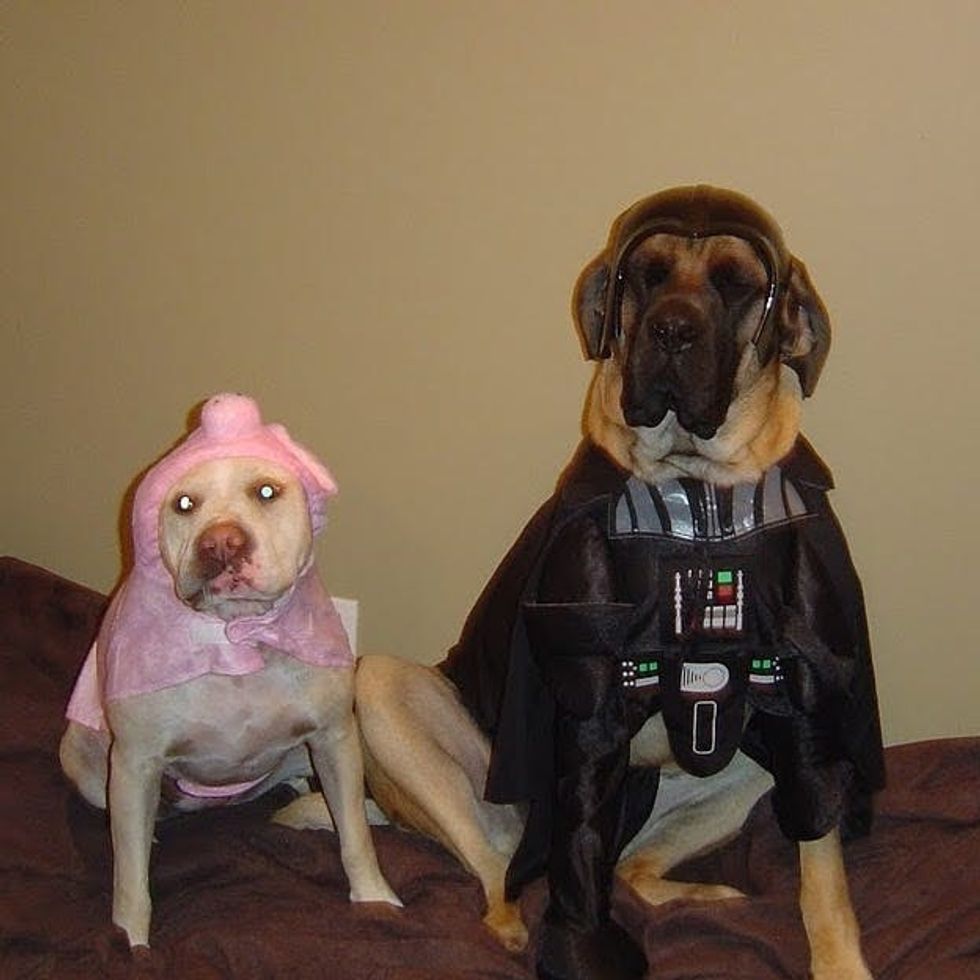 Darth Vader and Miss Piggy – Reader submitted! We love it.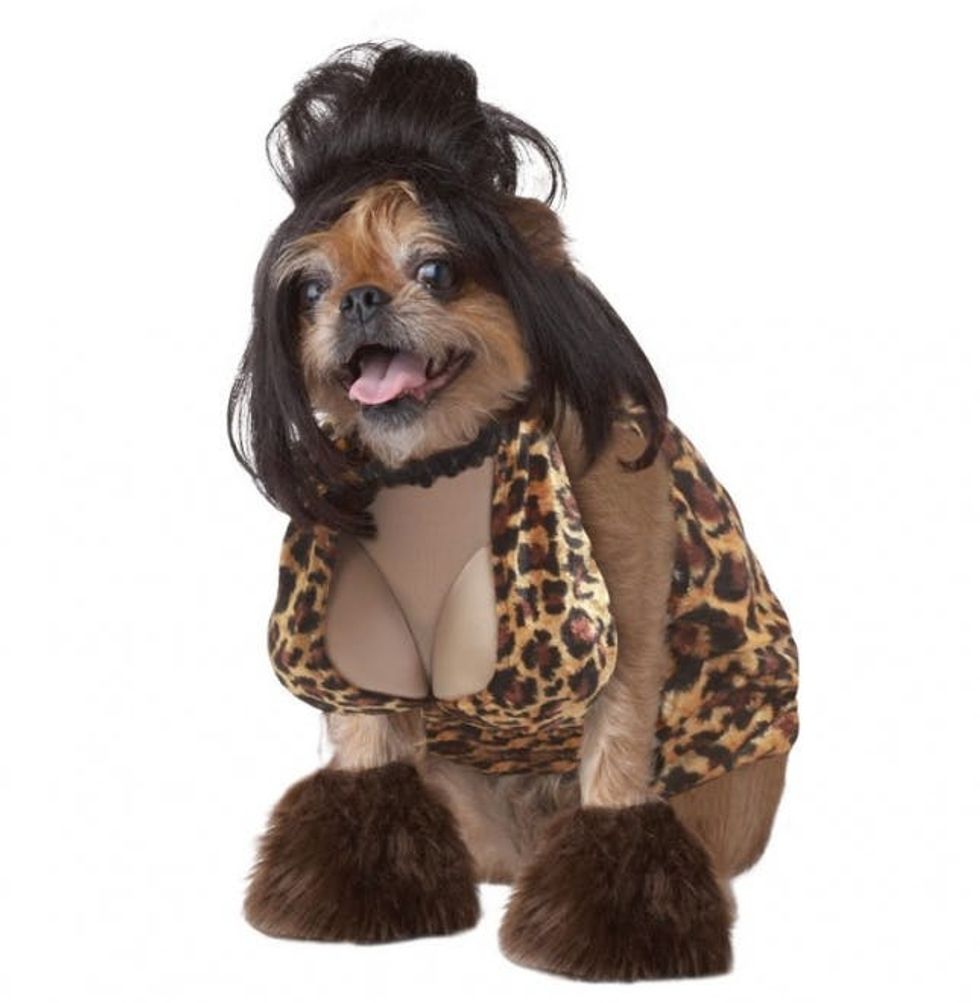 And last, but not least…
Snooki from Jersey Shore – $25.99 – Yep, we've hit an all new low in the world.
Brit Morin
Hi, I'm Brit, the founder and CEO of Brit + Co. I'm a young mom of two, tech nerd and design-inclined lady who has a zillion hobbies and curious about... just about everything! My mission from the beginning has been to unlock women's creativity and courage to try new things so that they can find the path to their true passions.
Halloween Costumes
More From Halloween Costumes
Still haven't taken up that new creative skills you swore you'd learn this year? Or ready to take your design skills to the next level? Let's say so long to the weirdest year ever by checking those big learn-something-new goals off our perpetual to-do lists.
We've teamed up with Clorox to give you the gift of unlimited creativity now through the end of the year. Once you sign up, you can take as many of our 120+ classes as you want for FREE for one whole month!
Here's how it works:

Head to brit.co/learn and sign up for the "All Access Pass."
Use the code "CLOROXCARES" at checkout to redeem your free month of classes.
You will be automagically signed up for Clorox's email list once you redeem your free all access pass. (It's the #1 Choice for Disinfection!)
Your pass lasts one month from when you checkout. This means you have unlimited access to all the classes during that month.
This offer is valid now through December 27, 2020.
Browse our catalog to find the right class for you, tell a friend and take the class together over Zoom, or organize a 'cocktails + crafts' night with a friend in your bubble so you can learn something new together.
What are you waiting for? Time to start learning all the things!

Thanks to Clorox for making this happen! When it counts, trust Clorox.
Lifestyle