16 Halloween Candles to Set the Mood
Oct 06, 2015
Candles make everything spookier, sexier and overall more atmospheric. And what better time of year to step up your lighting plan than the Halloween season? From bleeding taper candles to haunted LED ones, here are 16 eerie illuminators well-suited for fright night.
---
1. Candy Corn Candles ($15): You won't be able to resist these sweet candy candles. Brighten up your mantel with these yummy goody-inspired lights. Now, if only these were edible too…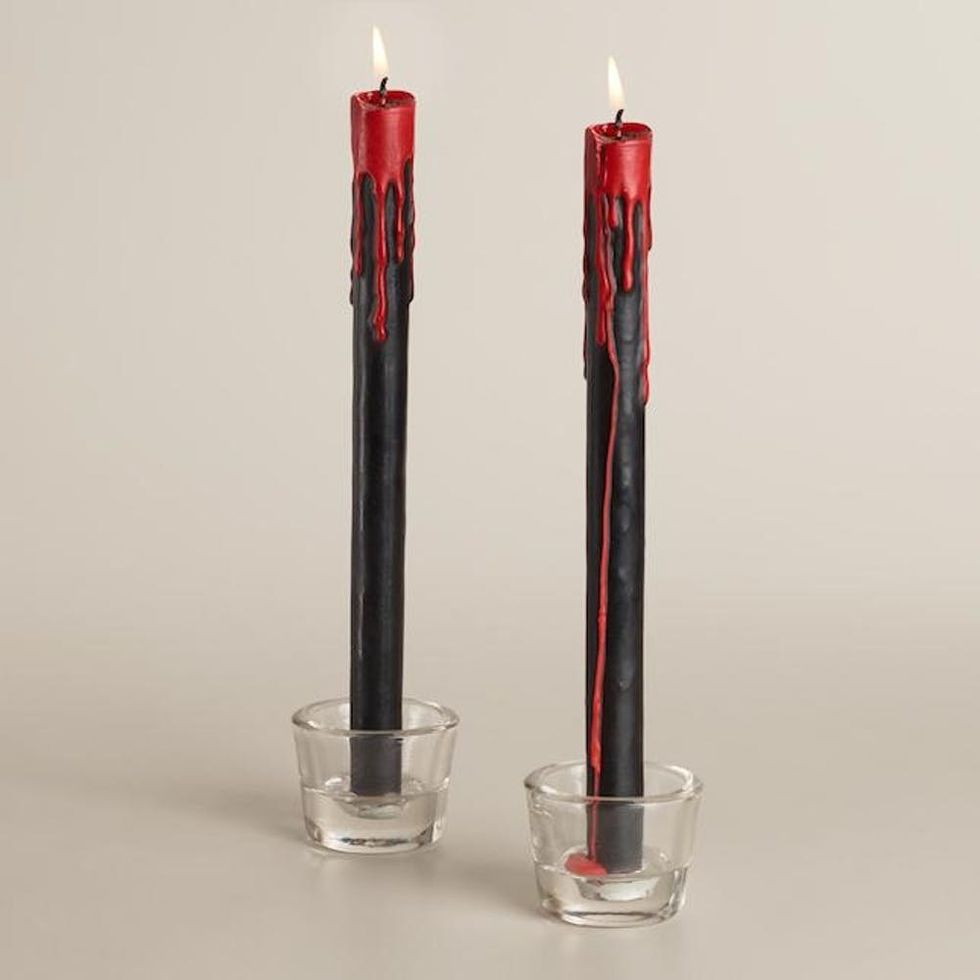 2. Black Bleeding Taper Candles ($7): How neat are these bleeding candles? If you're into the gory and gruesome, here's a pair of black candles that run red as you burn them.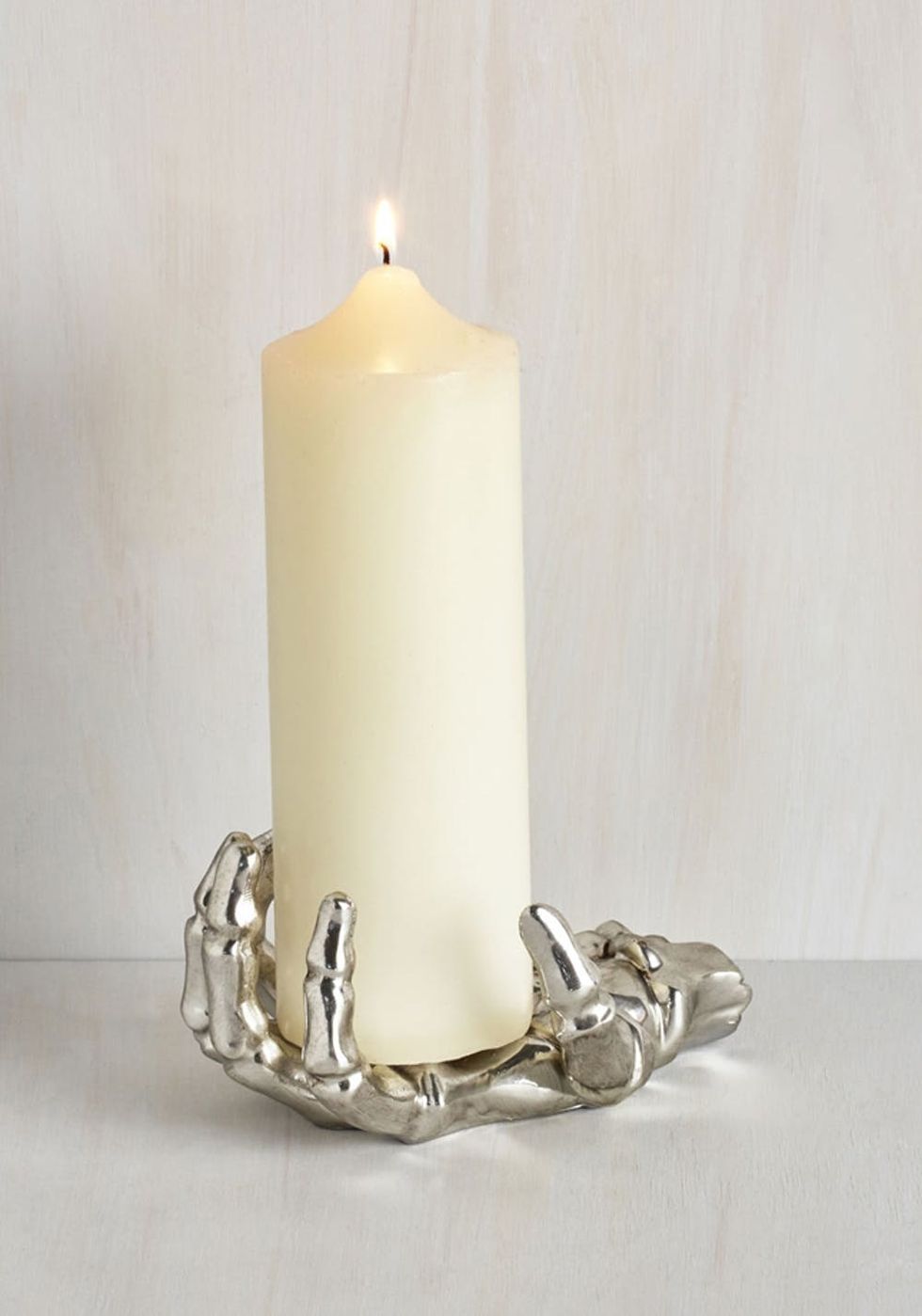 3. That's So Meta-Carpal Candle Holder ($40): Get your hands on this sick candle holder. The glint of silver provides the perfect accent to an interior decked out in all black.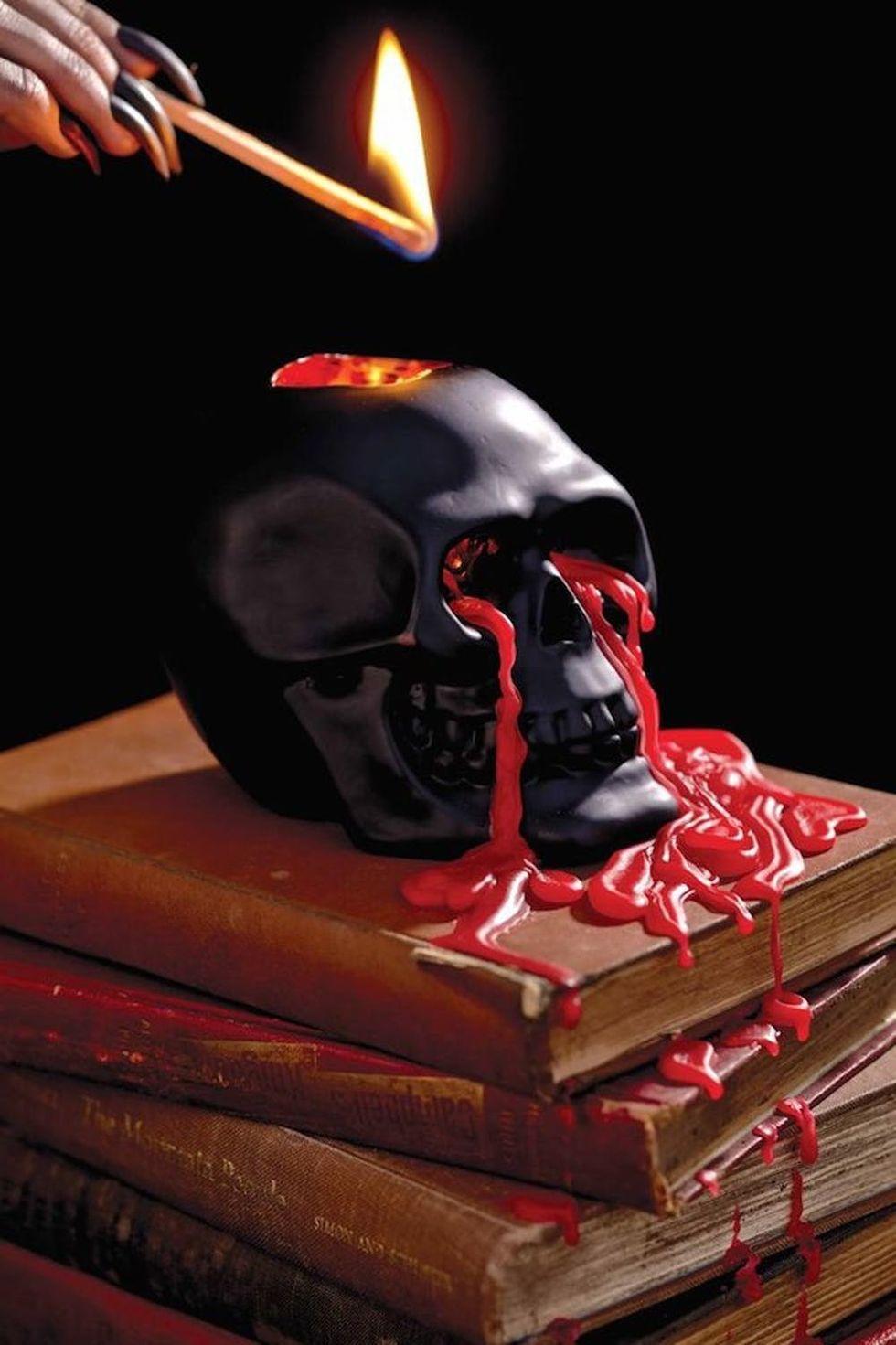 4. Bleeding Black Skull Candle ($10): Here's a spooky surprise that's not for the faint of heart. Light up this candle and watch as red wax oozes out from its eye sockets.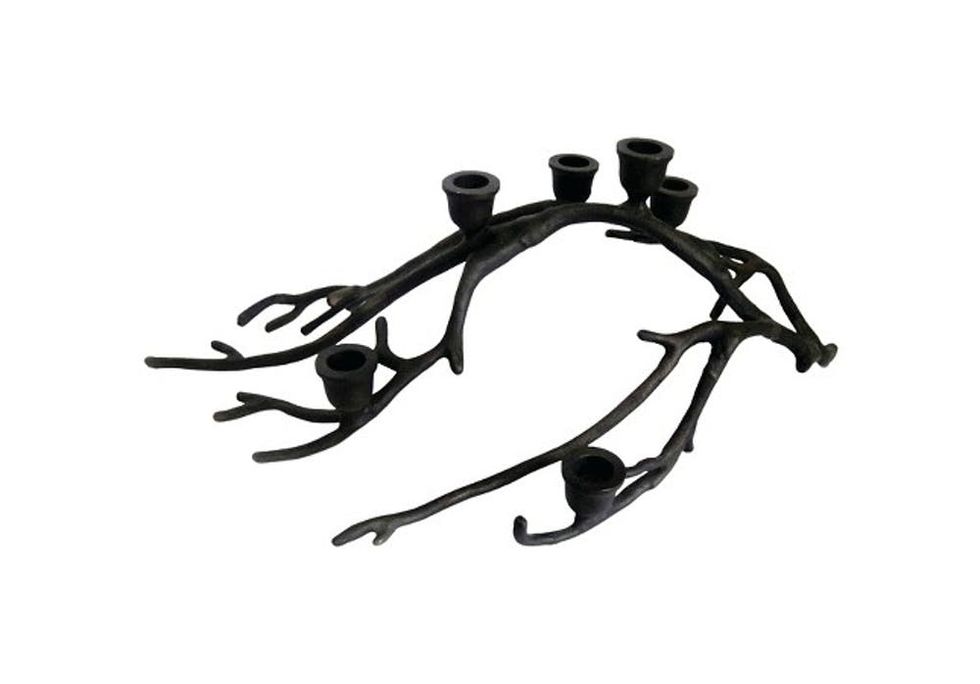 5. Gold Branch Taper Candelabra ($30): This dark candelabra is equal parts gorgeous and eerie. Channel your inner gothic with this perfect centerpiece for a spook'd out table or just as a lovely addition to your home year-round.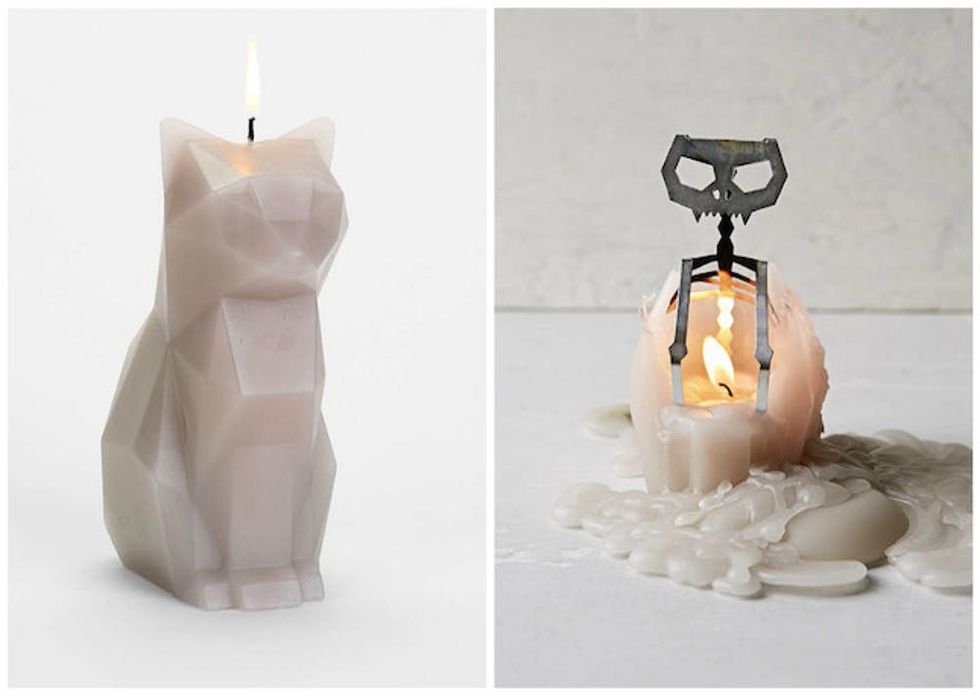 6. Skeleton Cat Candle ($34): We can't get enough of this PyroPet. Your guests will be in for a surprise when your adorable cat candle melts away to reveal a spooky skeleton.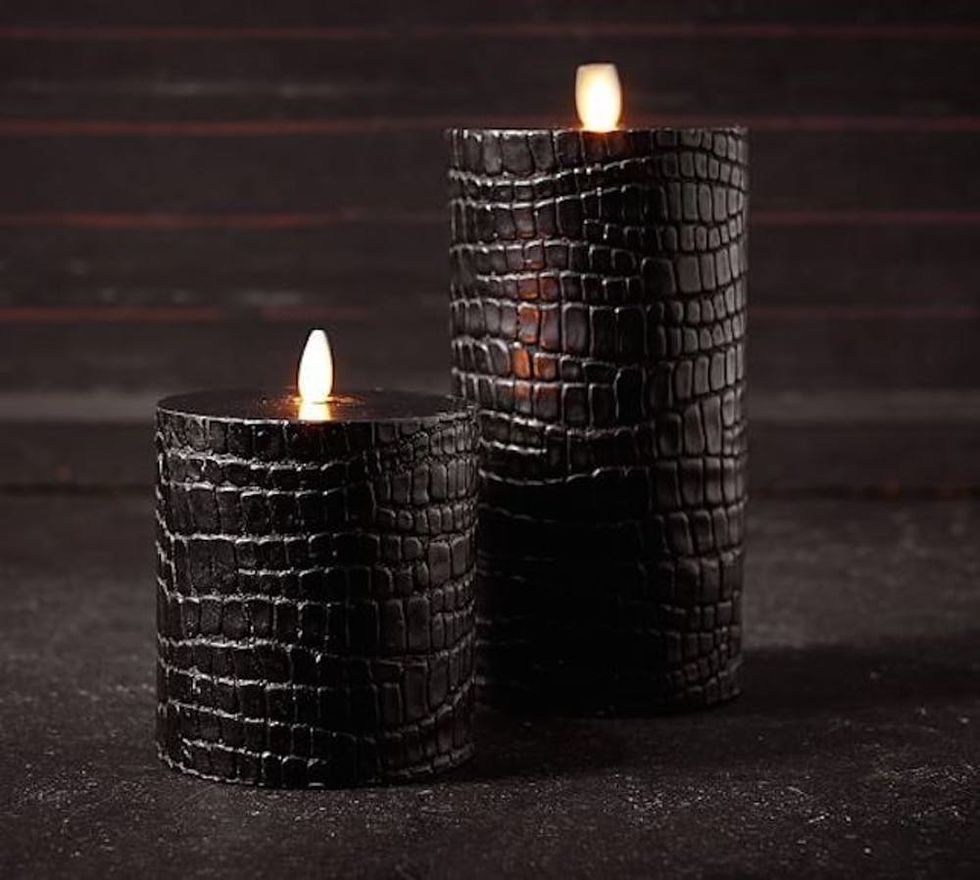 7. Black Crocodile Wax Candle ($51): Don't worry, they're made from all plastic. But we don't promise they won't bite. ;)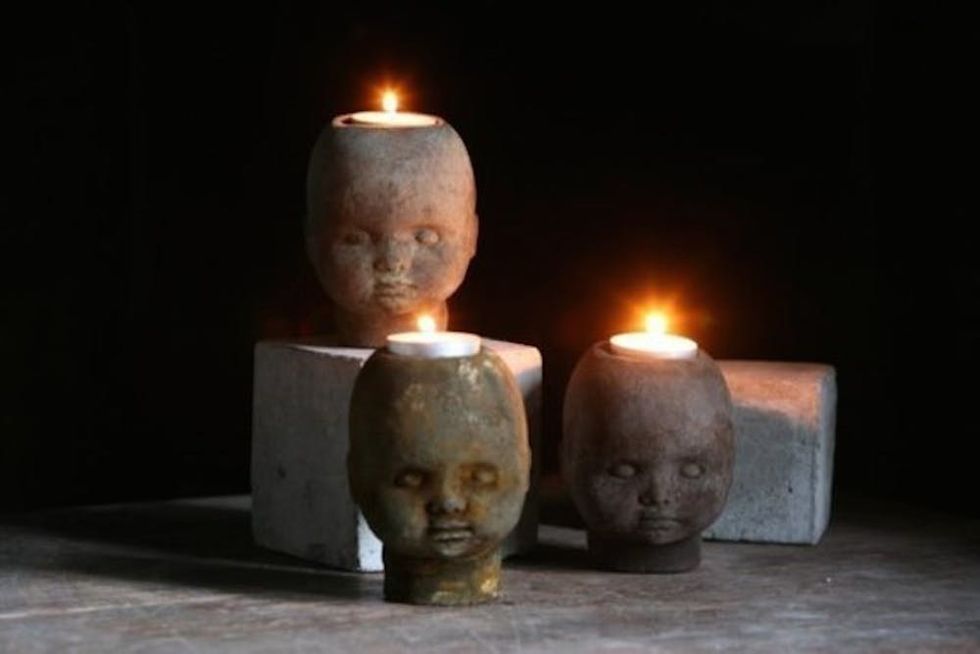 8. Johnnyhead Tea Light ($28): We admit we're a little freaked out by these candles. But that's exactly what fright night's for!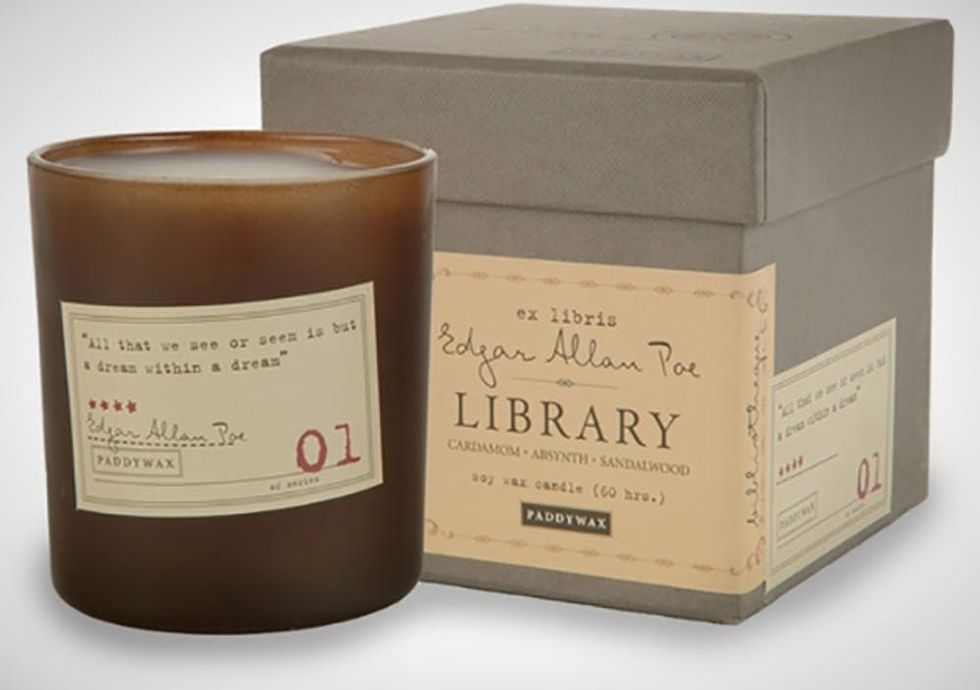 9. Edgar Allan Poe Library Candle ($21): Set the mood with this musky blend of cardamom, absinthe and sandalwood. You'll feel like you're in one of Poe's tales, but in the best way possible.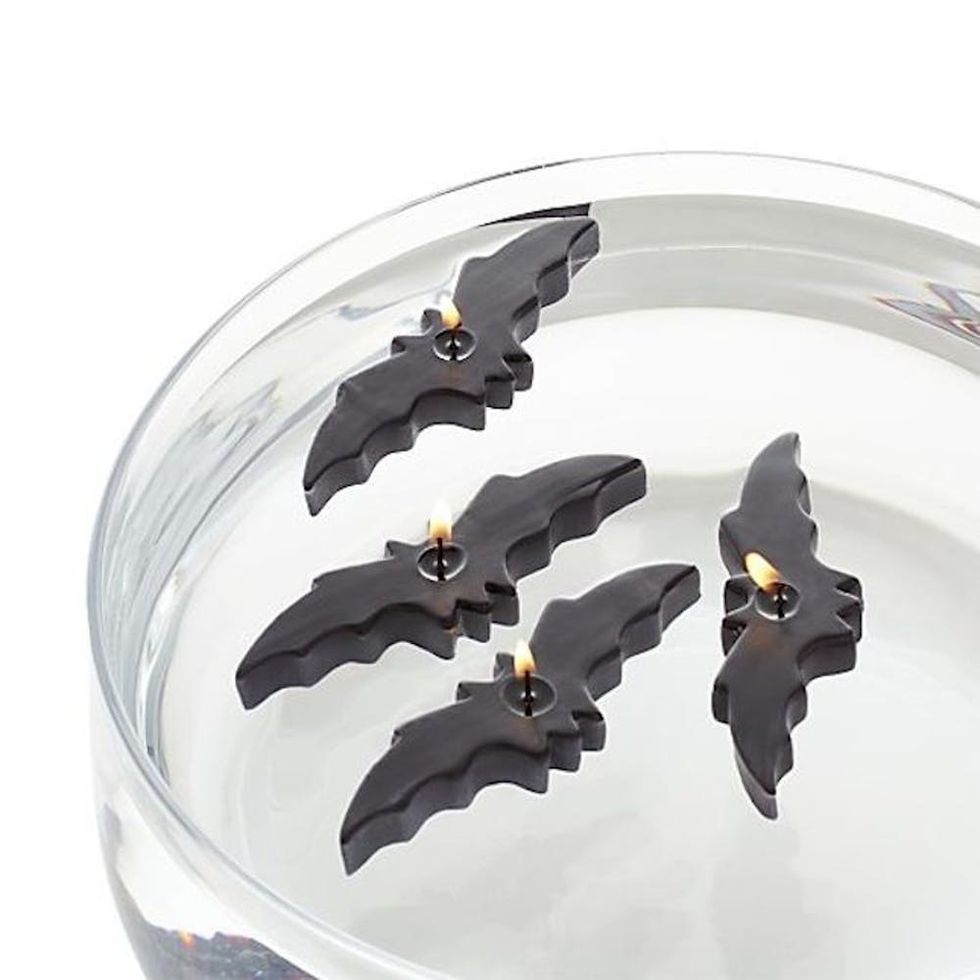 10. Floating Bat Candles ($7): Set a bowl with these lovely little bats drifting and flickering afloat on your coffee table or dining table for the finishing touch to any halloween decor.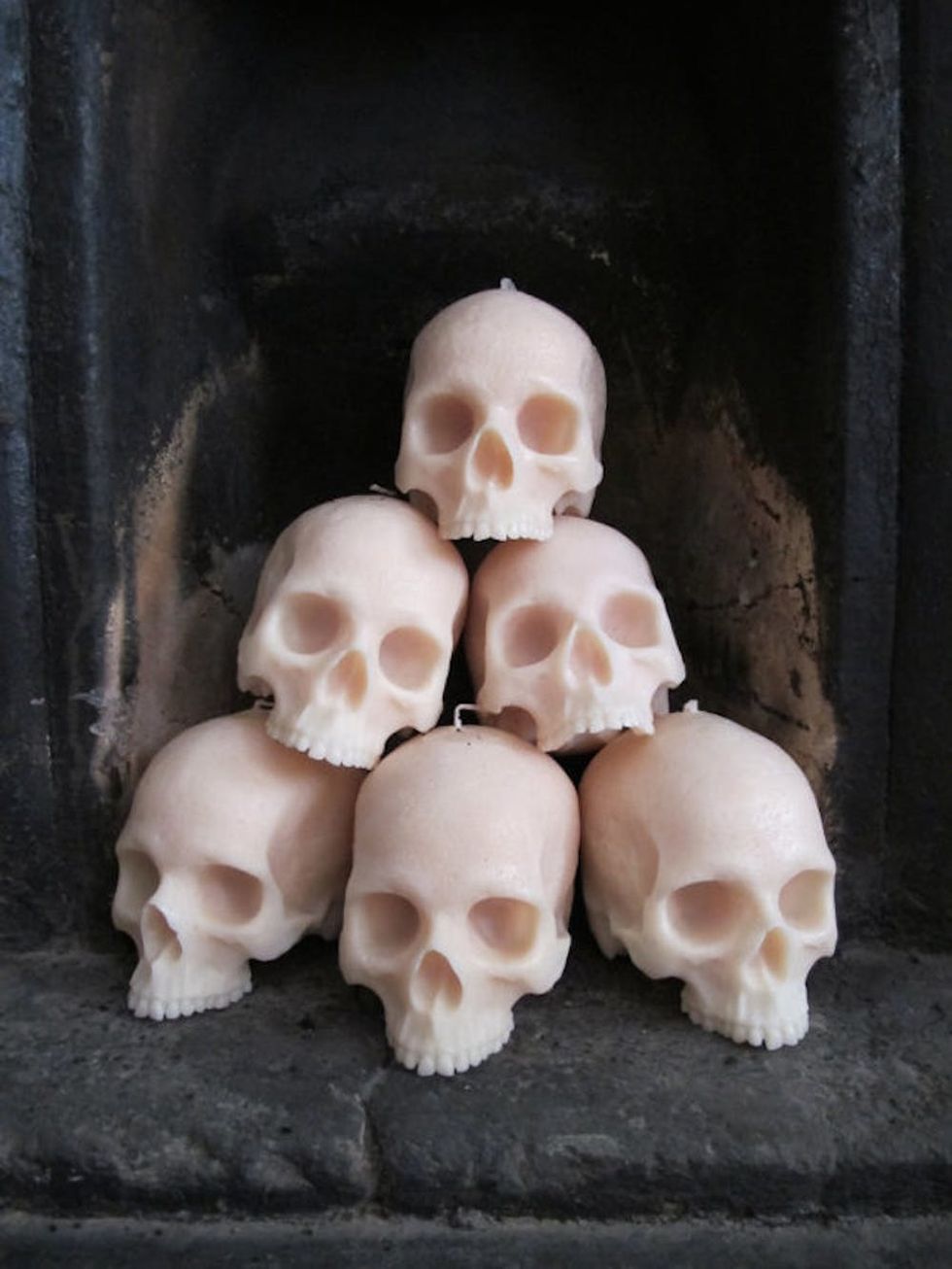 11. Life-Size Skull Candle ($54): Did you know that these candles were cast from a real skull? Talk about creeeepy. As the wax burns and thins, you'll want to watch out for glowing eyes!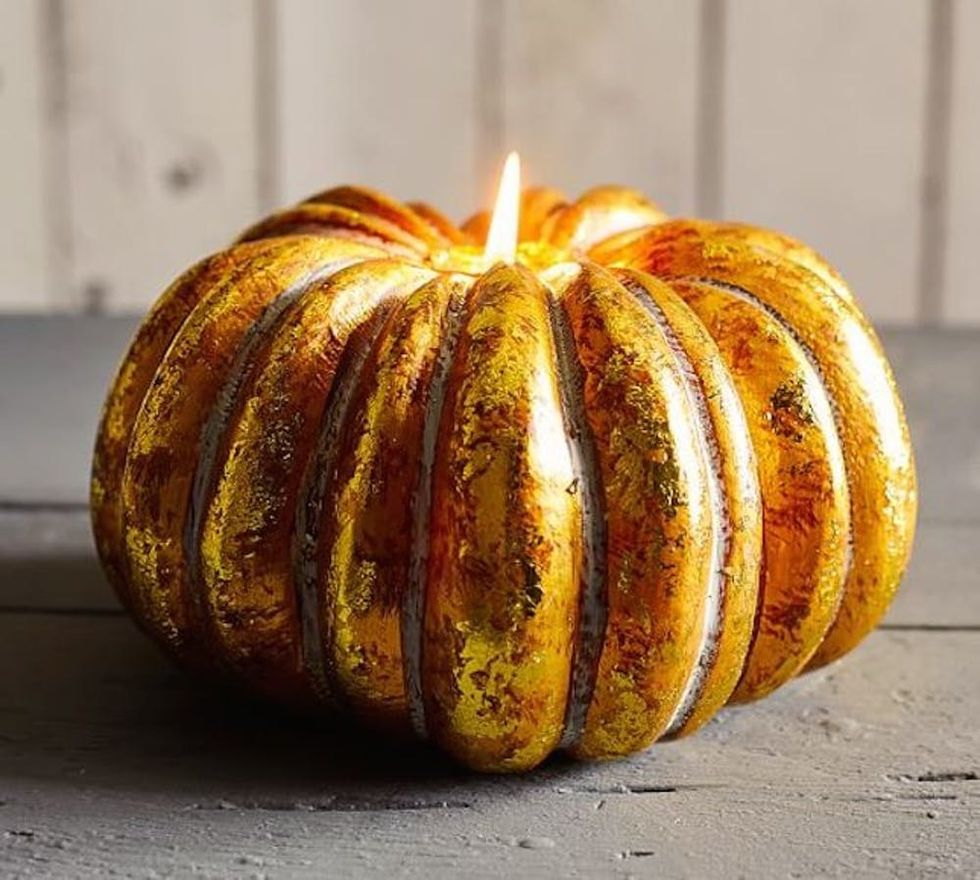 12. Gilt Gold Pumpkin Shaped Candle ($28): Forget jack-o-lanterns — light this baby up instead. Besides, the metallic sheen beats plain ol' pumpkin skin any day.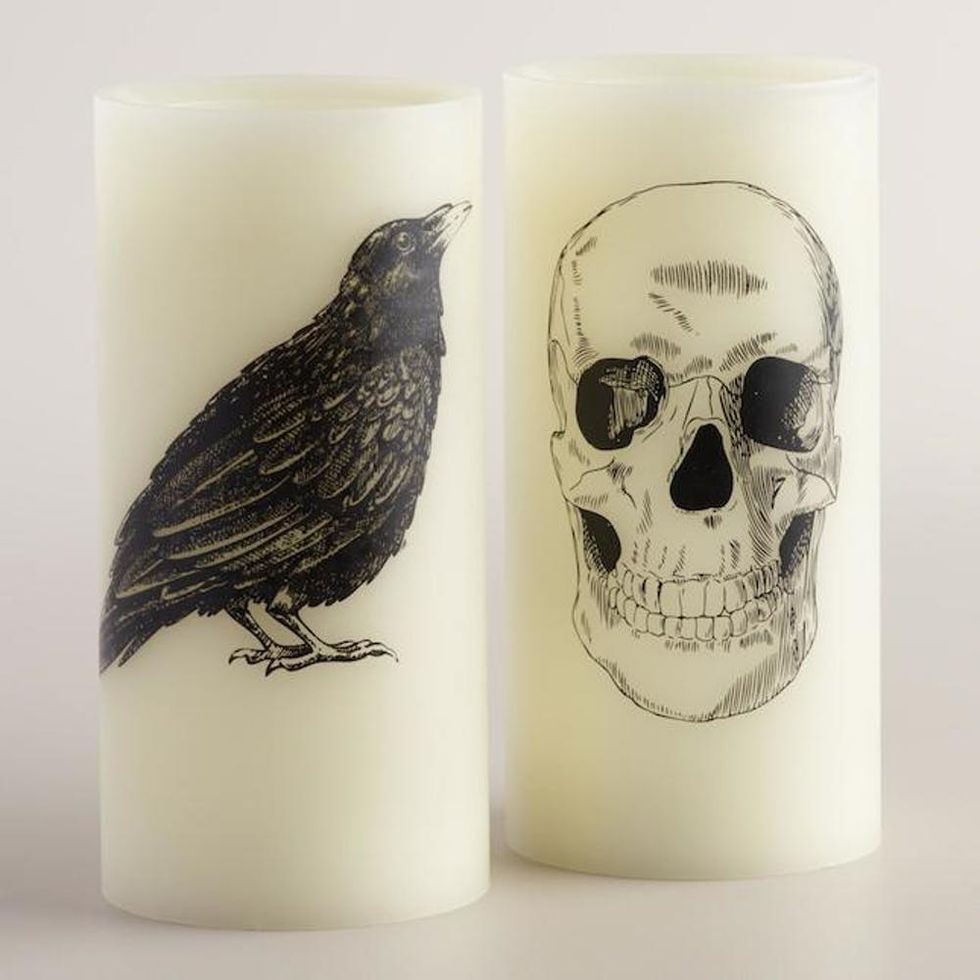 13. Skull and Crow Flameless LED Pillar Candles ($20): If you've ever wished you could recycle your favorite candles, now you can! These spook-tastic LEDs will be good this year, and the next, and the next…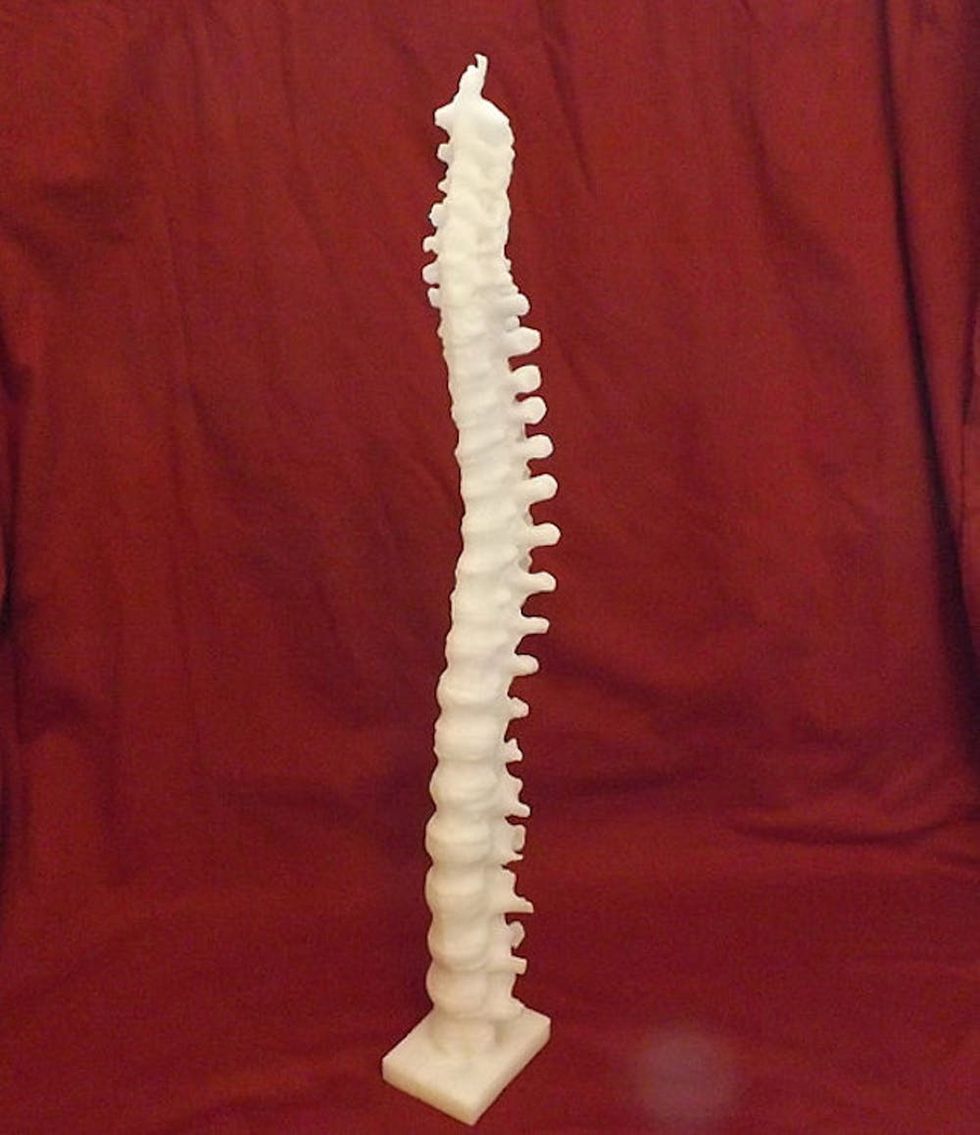 14. Spinal Column Candle ($62): Inspired by the wax spinal columns from the Harry Potter films, this life-size anatomical candle is sure to send a shiver down your guests' spines.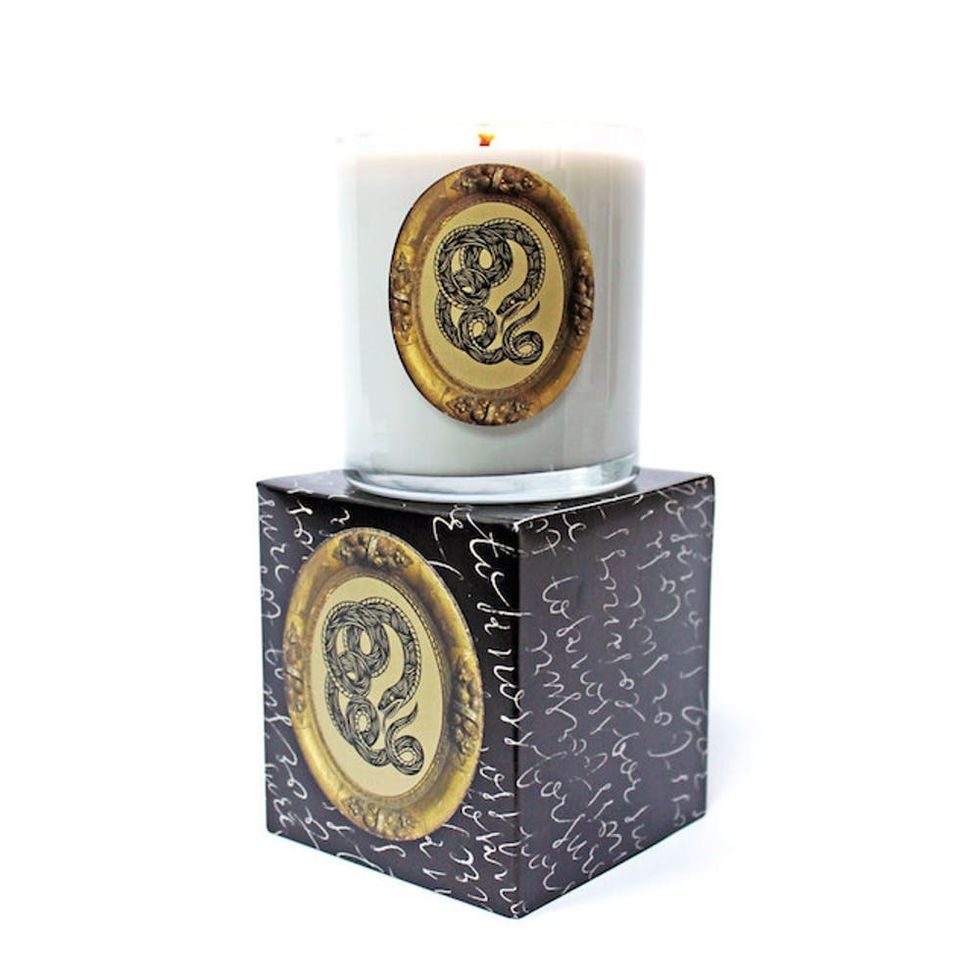 15. Serpent Candle ($37): You and your guests will be transported to a lush garden with the lush scents of petit grain, hay absolute and geranium. But they might want to watch out. You never know what's lurking around.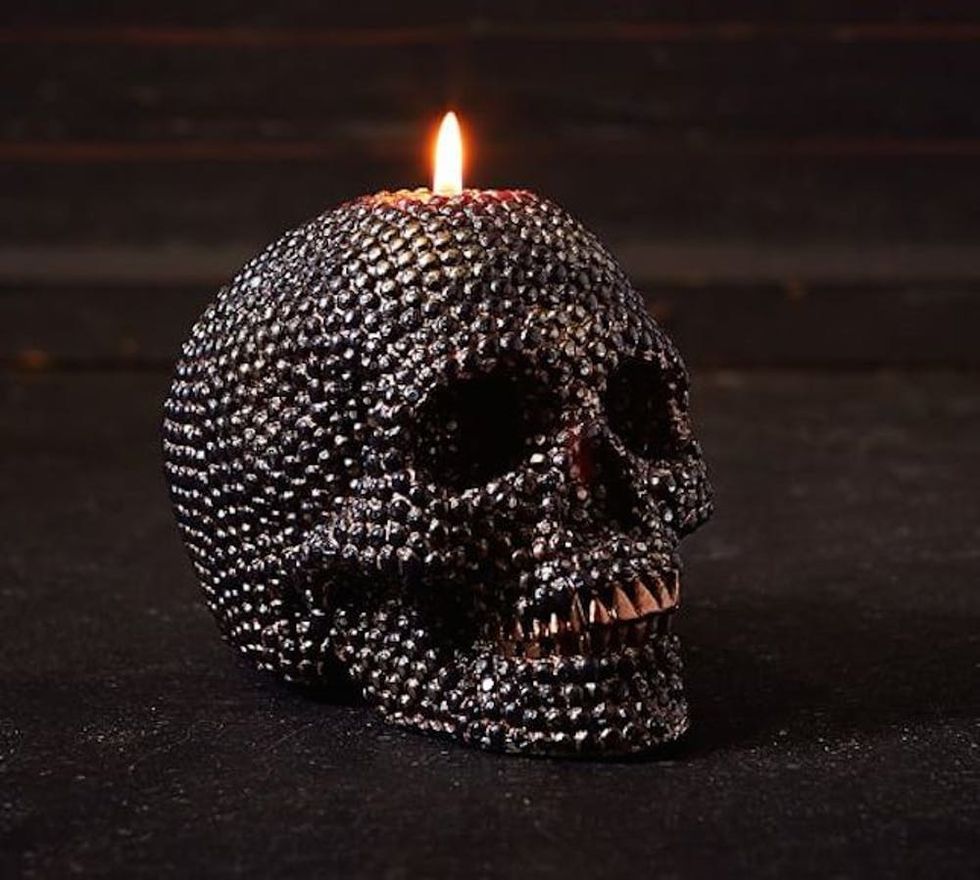 16. Beaded Skull Candle ($24): Inspired by Mexican Huichol beaded skulls, this black rendition adds a little eerie edge to any room.
Which of these candles will you be decorating your home with?