6 Brilliant Home Hacks to Improve Your Outdoor Space
Jul 25, 2018
Outdoor time is *so* important (especially for those wiggly, energized kiddos), and it's high time you transform your space into the hangout spot of the summer. Yesterday, I went back on Good Morning America to share my favorite hacks to uplevel outdoor spaces. Watch the segment below and scroll on to learn more about each project!
---
TURN ANY PILLOW INTO AN OUTDOOR PILLOW
OK, this is one of my favorite DIY secrets. Fabric seal makes just about any textile weather-resistant. That means that the indoor pillow you have your eye on is just one or two coats of fabric seal away from being outdoor-friendly.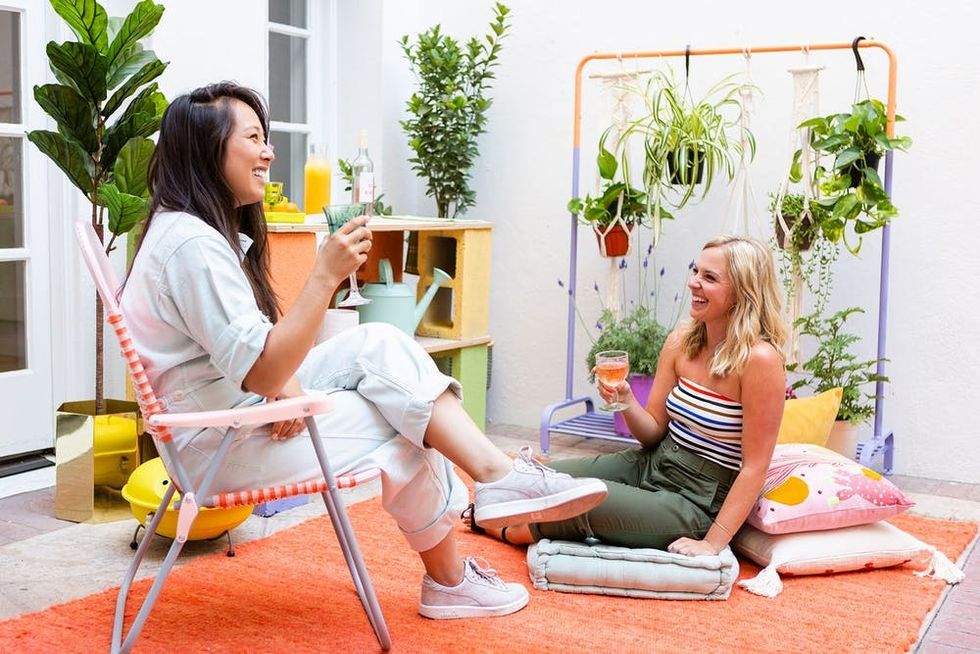 Materials + Tools:
Instructions:
DIY A CINDER BLOCK BAR
Outdoor furniture can cost a pretty penny — we know. Why not try a simple, affordable, and homemade cinder block bar instead? This baby can function as a bar cart, a grill prep surface, or a gardening station. There's no glue or toolbox required, but you'll need to do a bit of heavy lifting. Head to your local lumber yard and build this three-in-one piece for super cheap.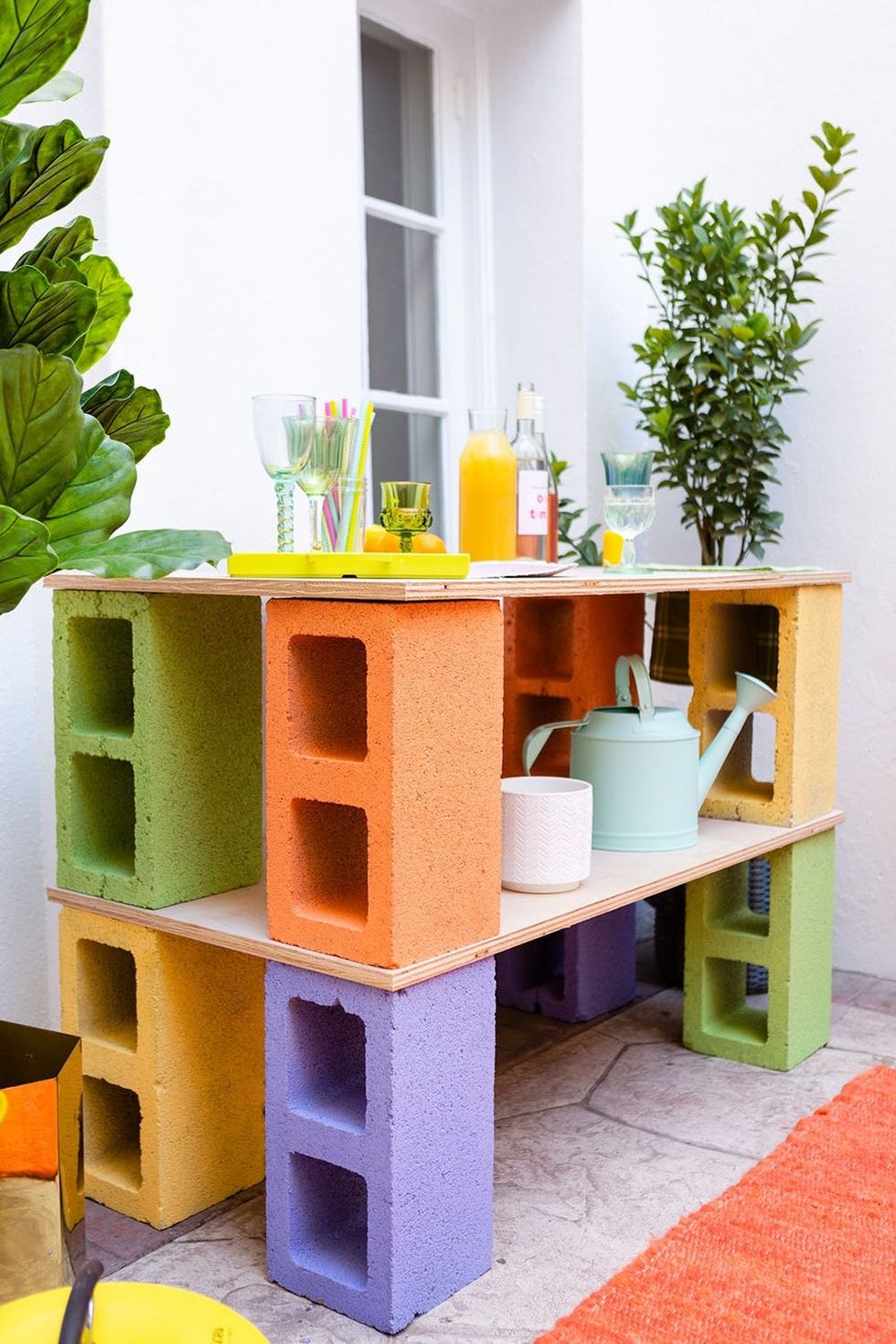 Instructions:
Learn more about this project with our full tutorial.
HOMEMADE (AND KID-FRIENDLY) BUG REPELLENT
Keep pesky pests out of the picture with this easy, two-ingredient DIY bug repellent. The secret? Essential oils. I've rounded up my four go-to oils that are kid-friendly *and* keep bugs at bay.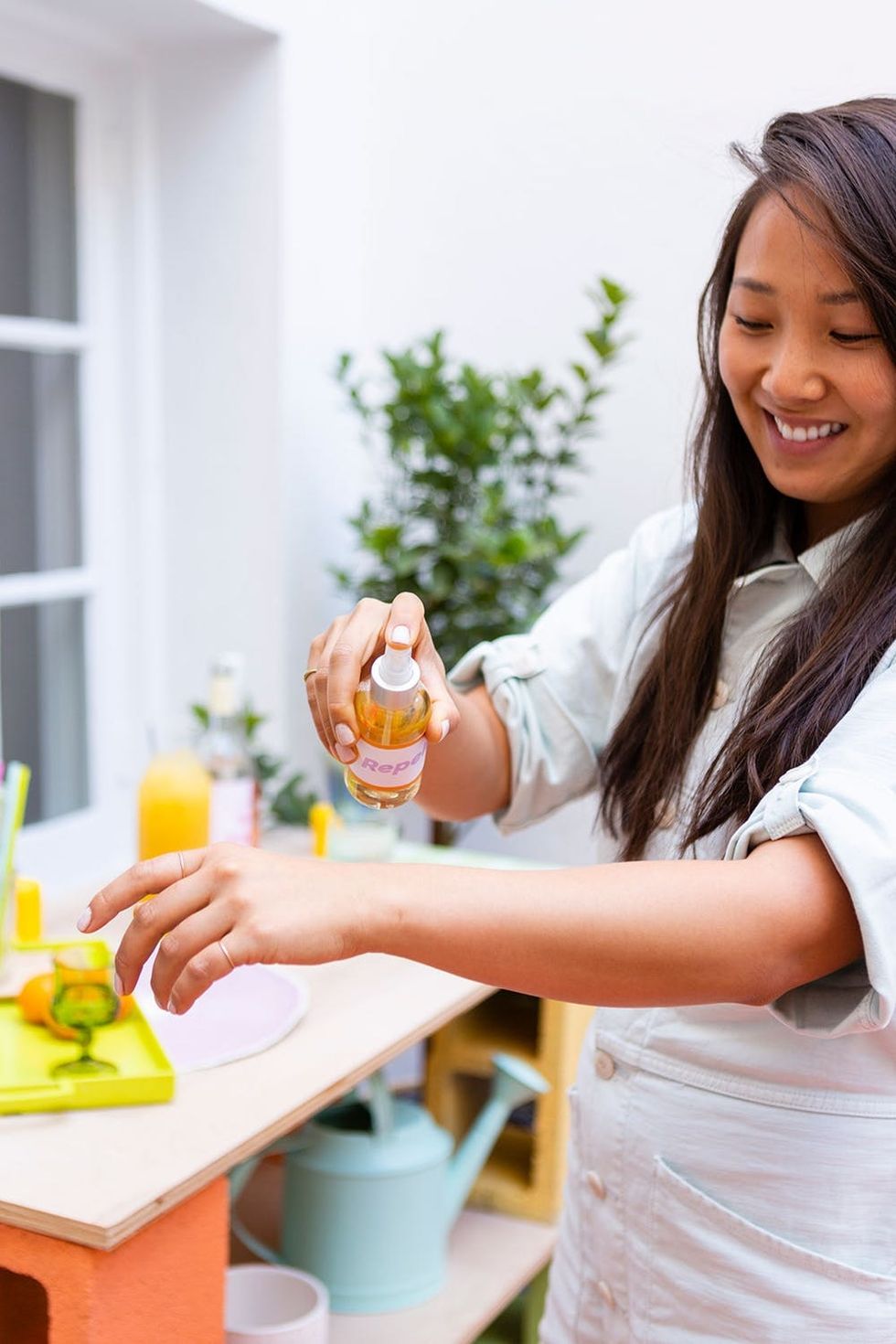 Materials + Tools
Instructions:
Bonus: Looking for a long-term solution to repelling bugs from your backyard? Keep mosquitoes, flies, and ticks out of your garden by planting lavender, geranium, or spearmint.
SIMPLE, NON-TOXIC WAYS TO CLEAN THE GRILL
Yep, we have *two* chemical-free ways to clean up that grimy grill. You just need a ball of tin foil or a leftover onion. Scroll on to learn more.
USING AN ONION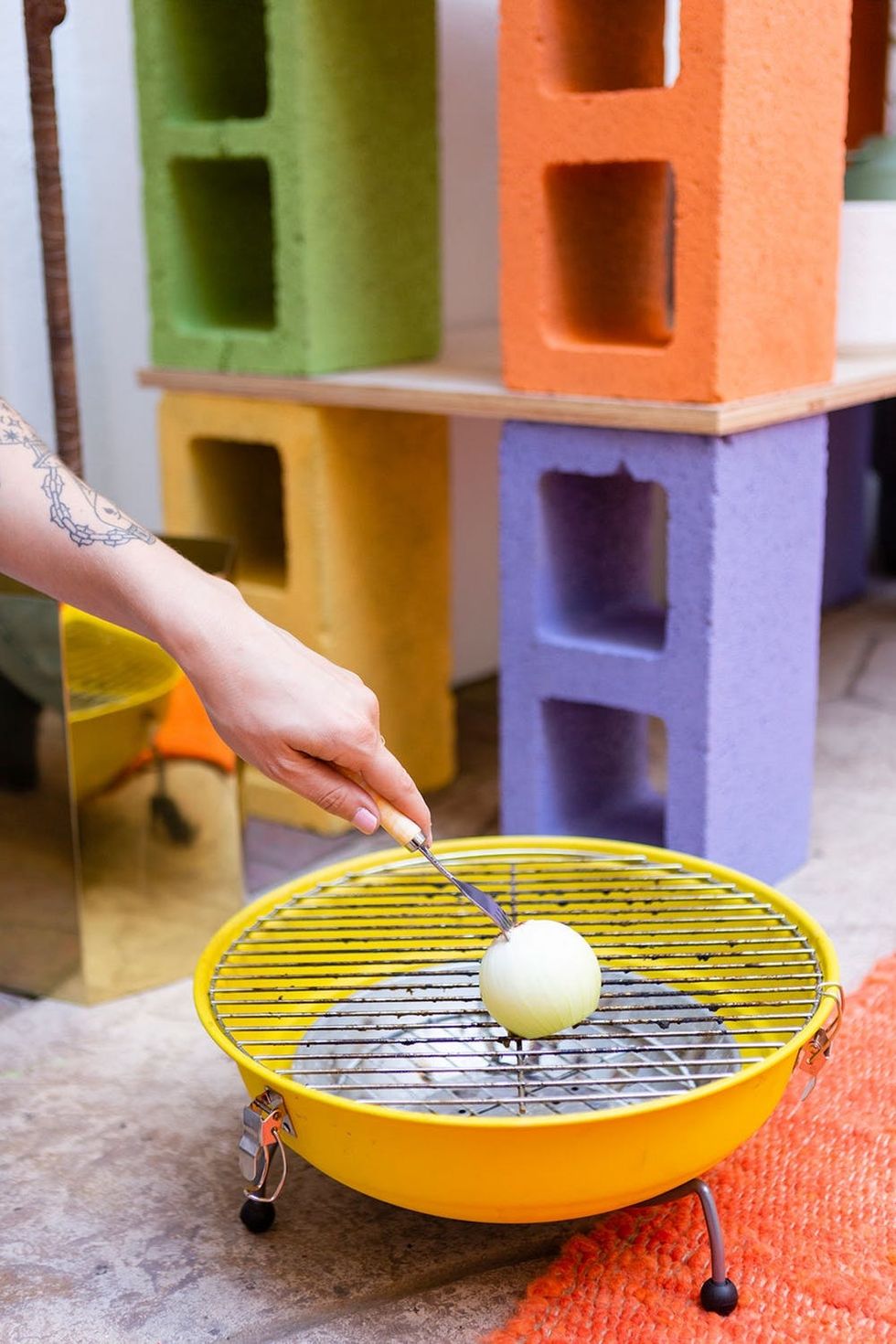 Materials:
Instructions:
USING TIN FOIL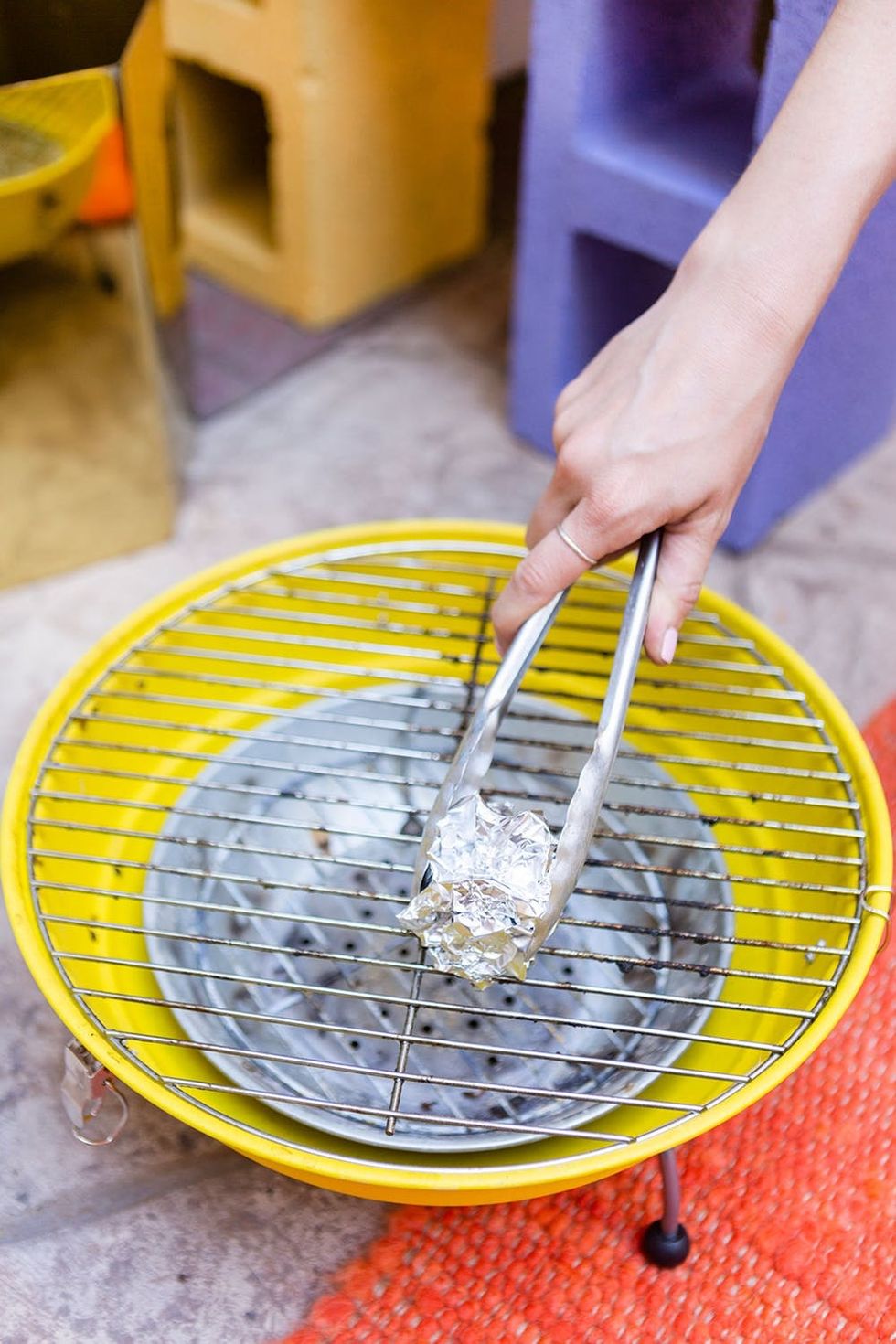 Materials:
Instructions:
TURN A CLOTHING RACK INTO A HANGING PLANTER
You can make a vertical garden in no time with a clothing rack. It's a brilliant solution for folks with limited outdoor space (I'm lookin' at you, urban dwellers).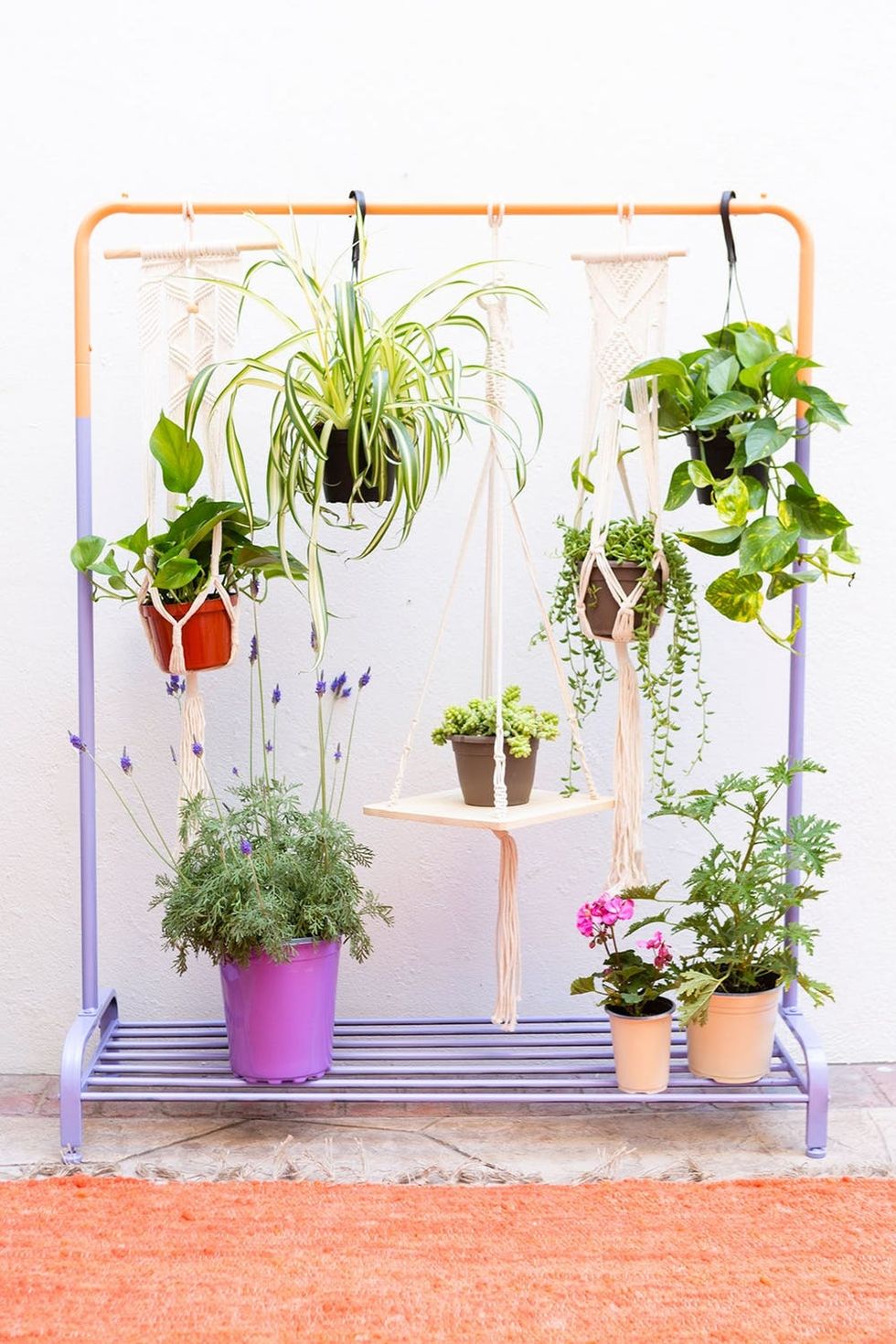 Instructions:
You can find the full tutorial right over here.
POLISH WEATHERED WOOD WITH COCONUT OIL
Coconut oil does it again! Breathe new life into your old, weather-faded wood with this affordable, non-toxic, and food-safe alternative to wood polish.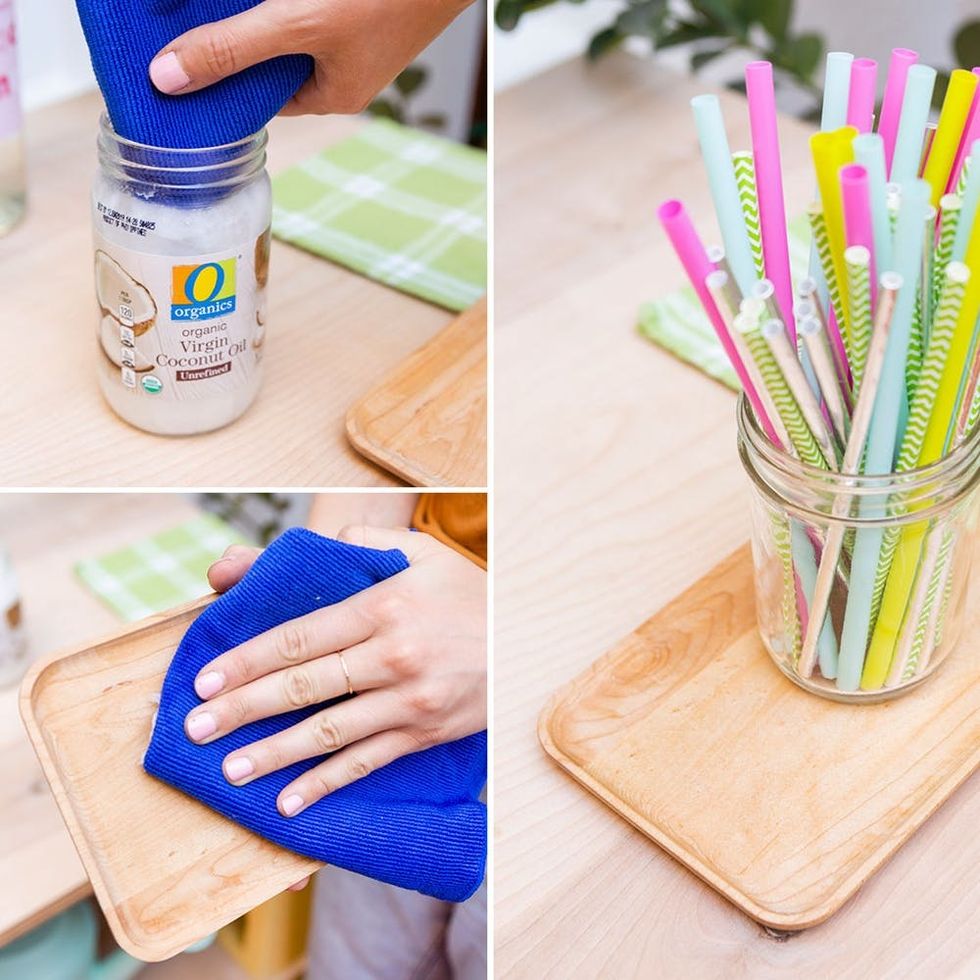 Materials:
Instructions:
Psst: If your wood furniture is sealed with any sort of varnish, you'll likely need to sand it off before applying the coconut oil.
What are your go-to tricks to uplevel your outdoor space? I want to hear 'em! Share with us on Twitter or Instagram!
Production: Cassidy Miller + Maddie Bachelder
Photography: Brittany Griffin