The Lazy Girl's Trick to #WokeUpLikeThis Beyoncé Waves
Feb 10, 2015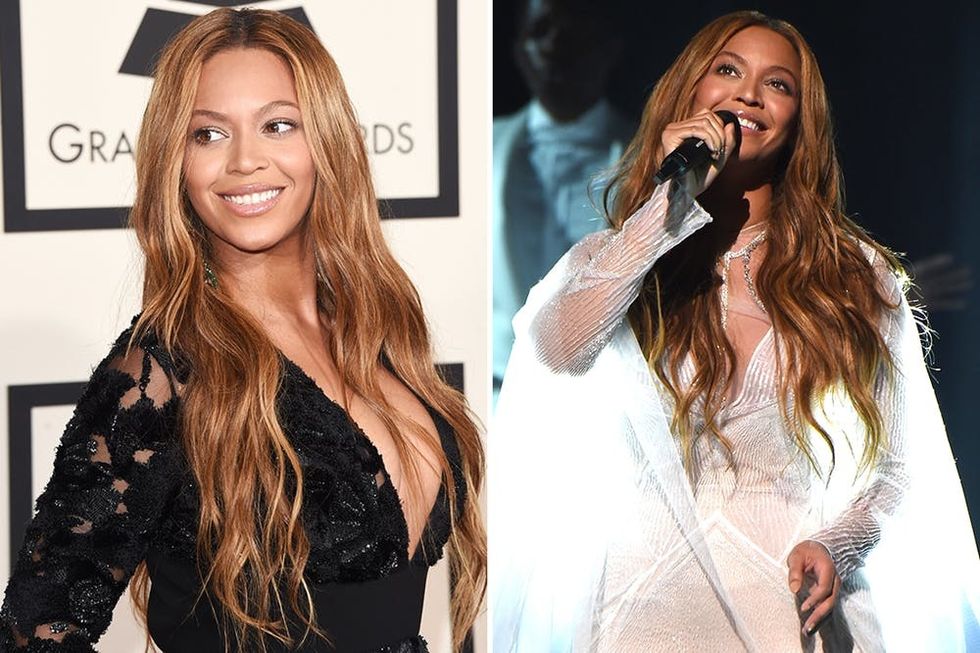 ---
She (Queen Bey) may sing it, but *you* (yes, you) can LIVE IT. The "it" I'm talking about is Beyoncé's beautiful Grammys mermaid waves and I'm here to tell you that the trick to getting her woke up like this locks is about to become your favorite new beauty quicky to pin to your Overnight Beauty board. Or, to add to your "shoot, I only have 10-minutes to get ready this AM" morning routine. All it takes is five simple steps at night, in the AM or even after (okay, before would work too!) the gym for this flawless look.
Step 1: Wash Your Hair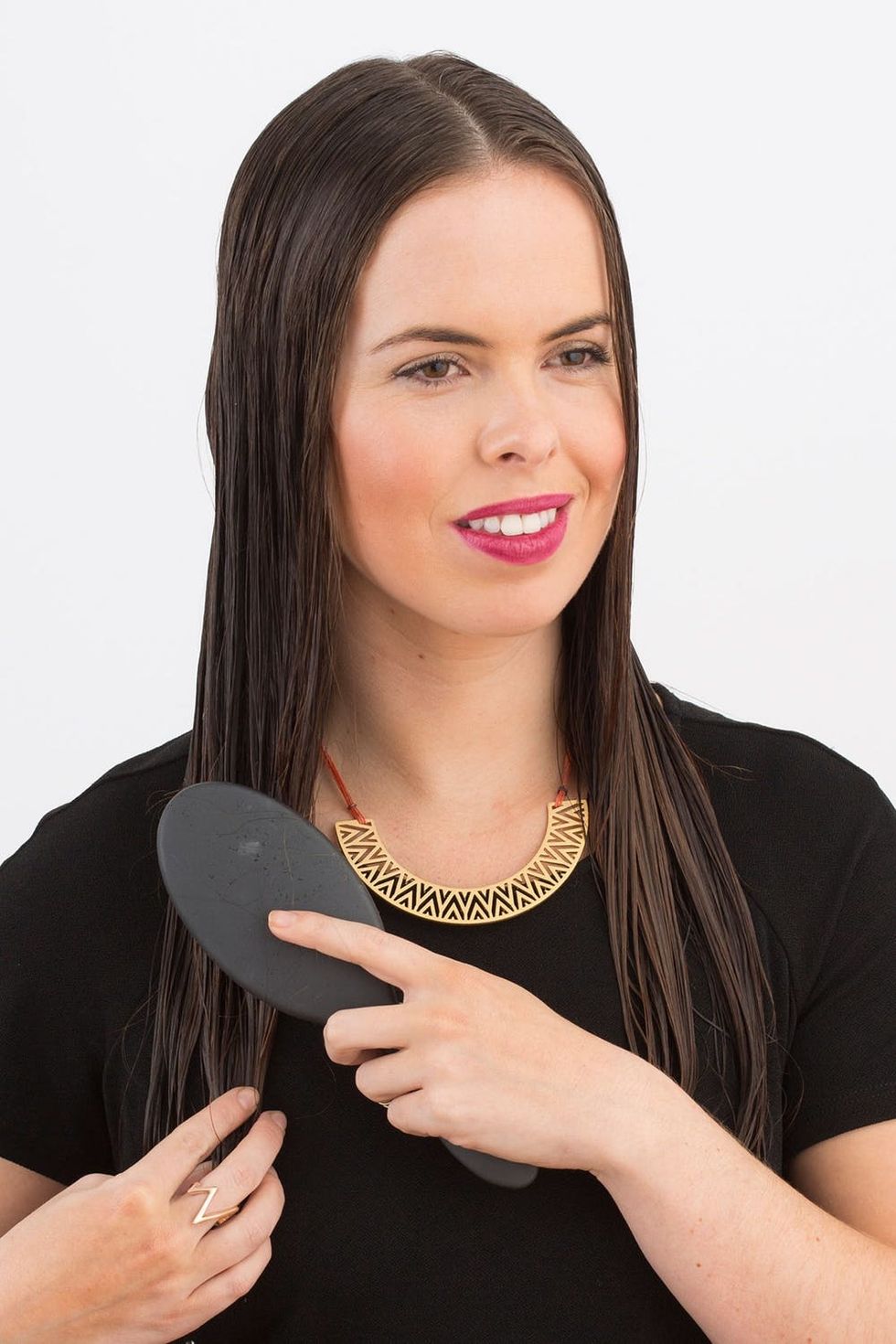 Yes, gals, it's that easy. Wash your hair with your go-to shampoo and condition as usual, then comb it out to detangle. We loved how Bey parted her tresses down the middle for this look, but you can follow your natural part or go for a side part too.
Step 2: Section Hair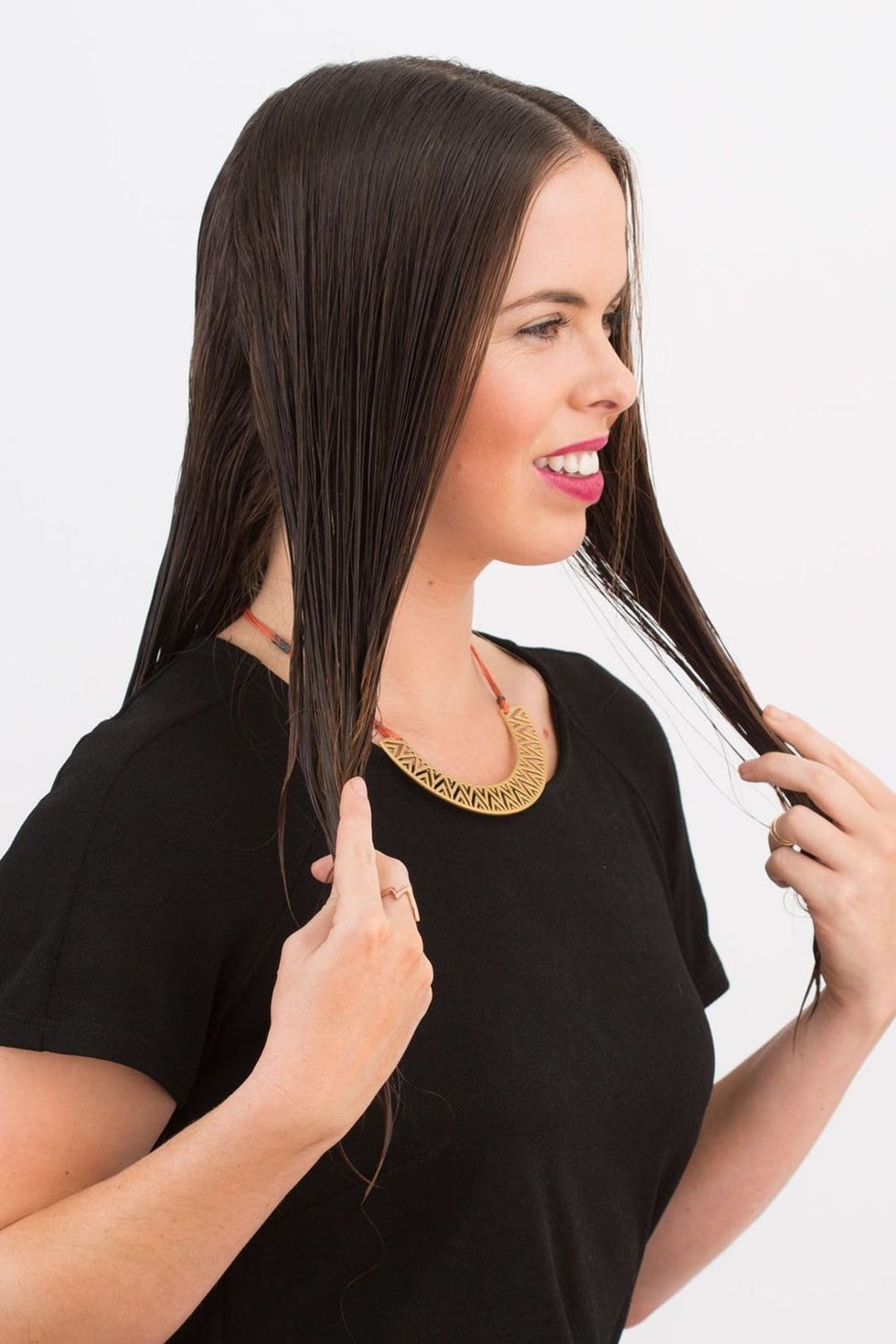 After combing through your hair, separate into three sections. If you want larger waves, opt for two sections instead. The bigger the braids the bigger the waves.
Step 3: Braid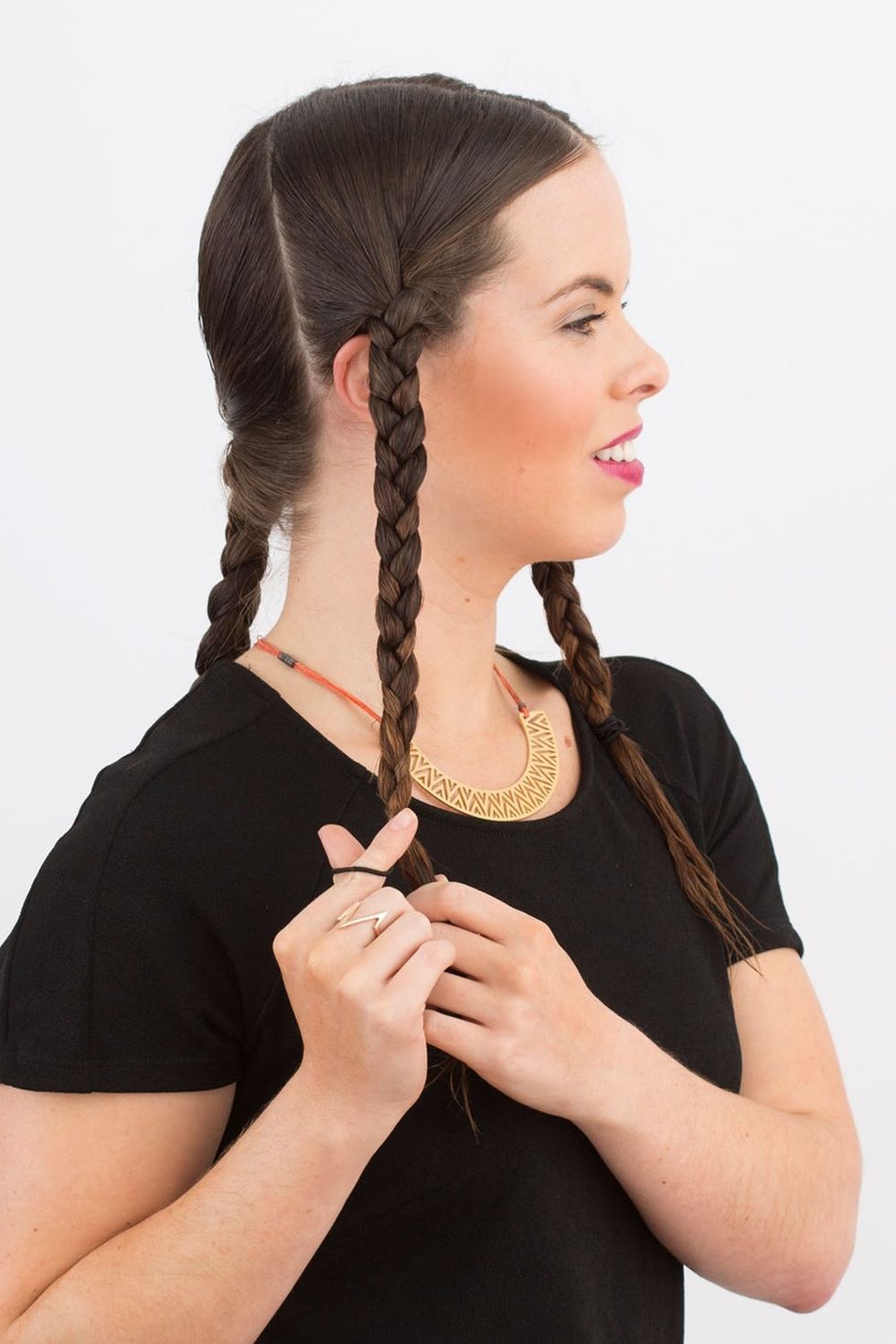 Simply add a traditional braid to each section. How tight or loose you plait your braids will affect how tight or loose the waves are, so keep that in mind.
Step 4: Let Braids Set + Remove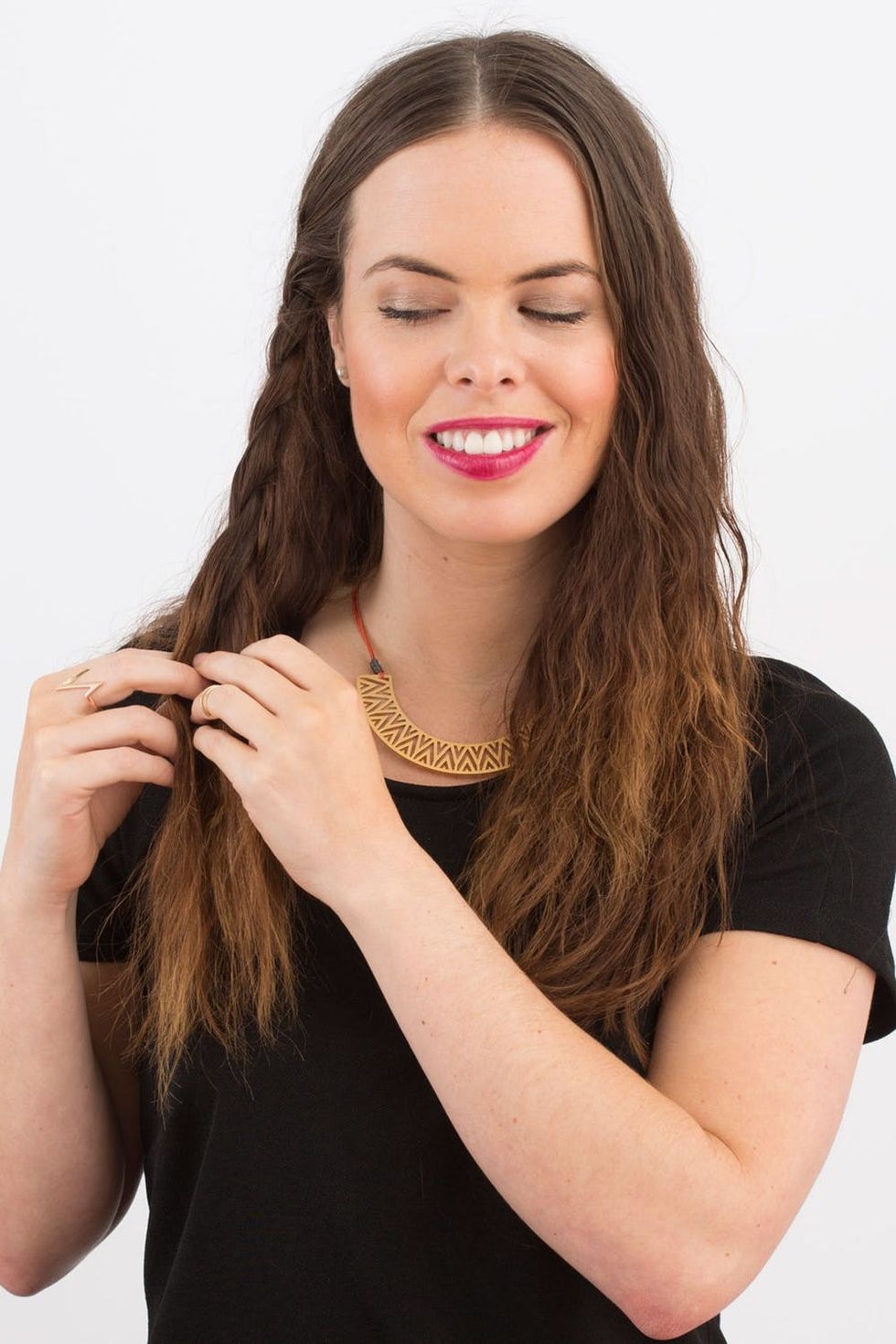 You can either do this before bed or in the morning and let your hair dry throughout the first part of your day — some ladies in our office do this as part of their commute, no joke! If you go with the latter route, it's probably a better idea to rock two instead of three braids because it is more wearable outside your home. Pro Tip: If you are in a real hurry and don't have time to wait for you hair to dry, just use your blow dryer on the braids to help speed this process along.
Step 5: Finishing Spray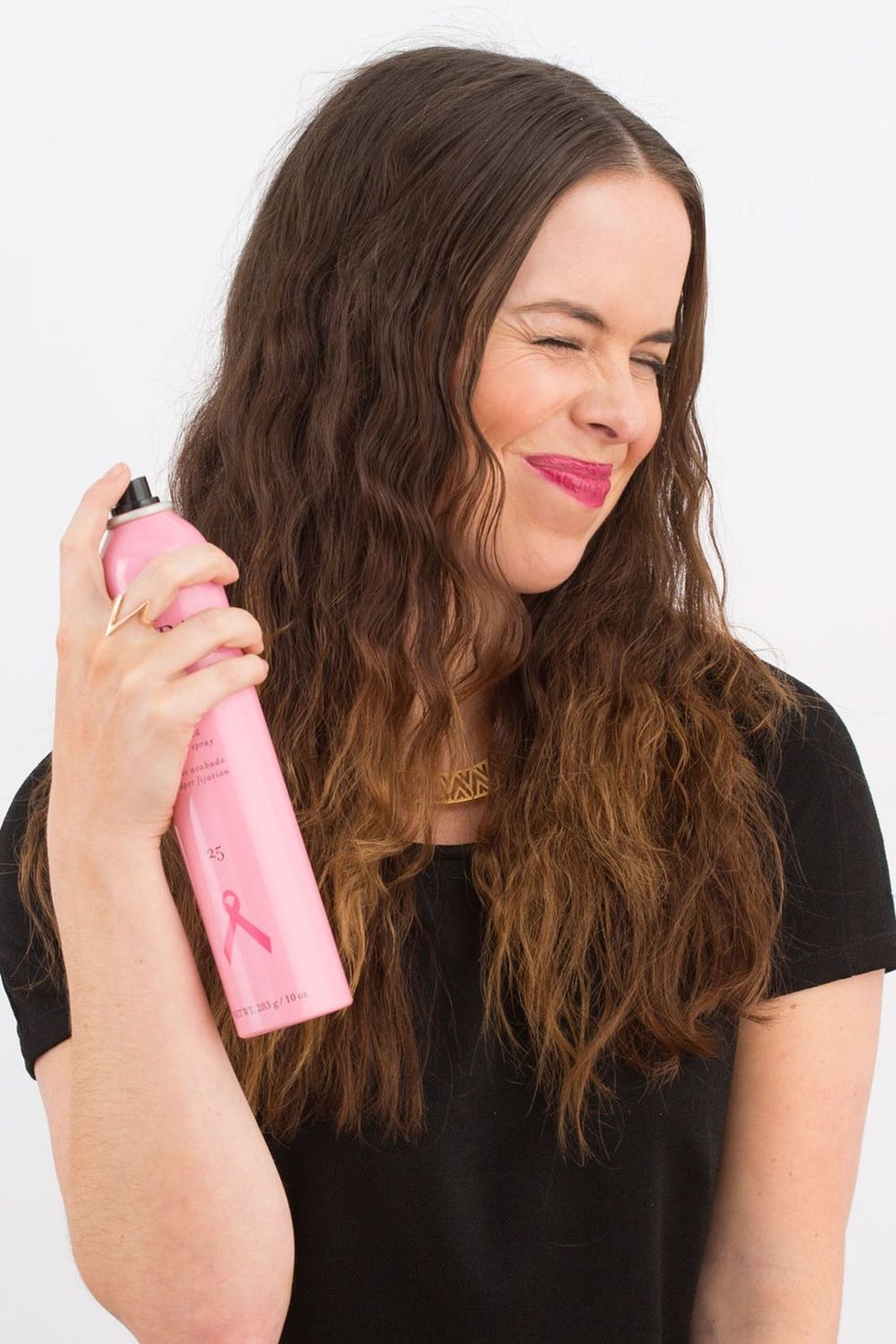 After you take out the braids, spritz strands with a lightweight touchable finishing spray like Kenra Volume Spray 25 ($16) throughout your hair to help keep the waves from frizzing out. This will also keep them intact throughout the rest of your day, maybe even into the next. The joy of the #wokeuplikethis look is that it's majorly wearable for second day hair with a little dry shampoo at roots.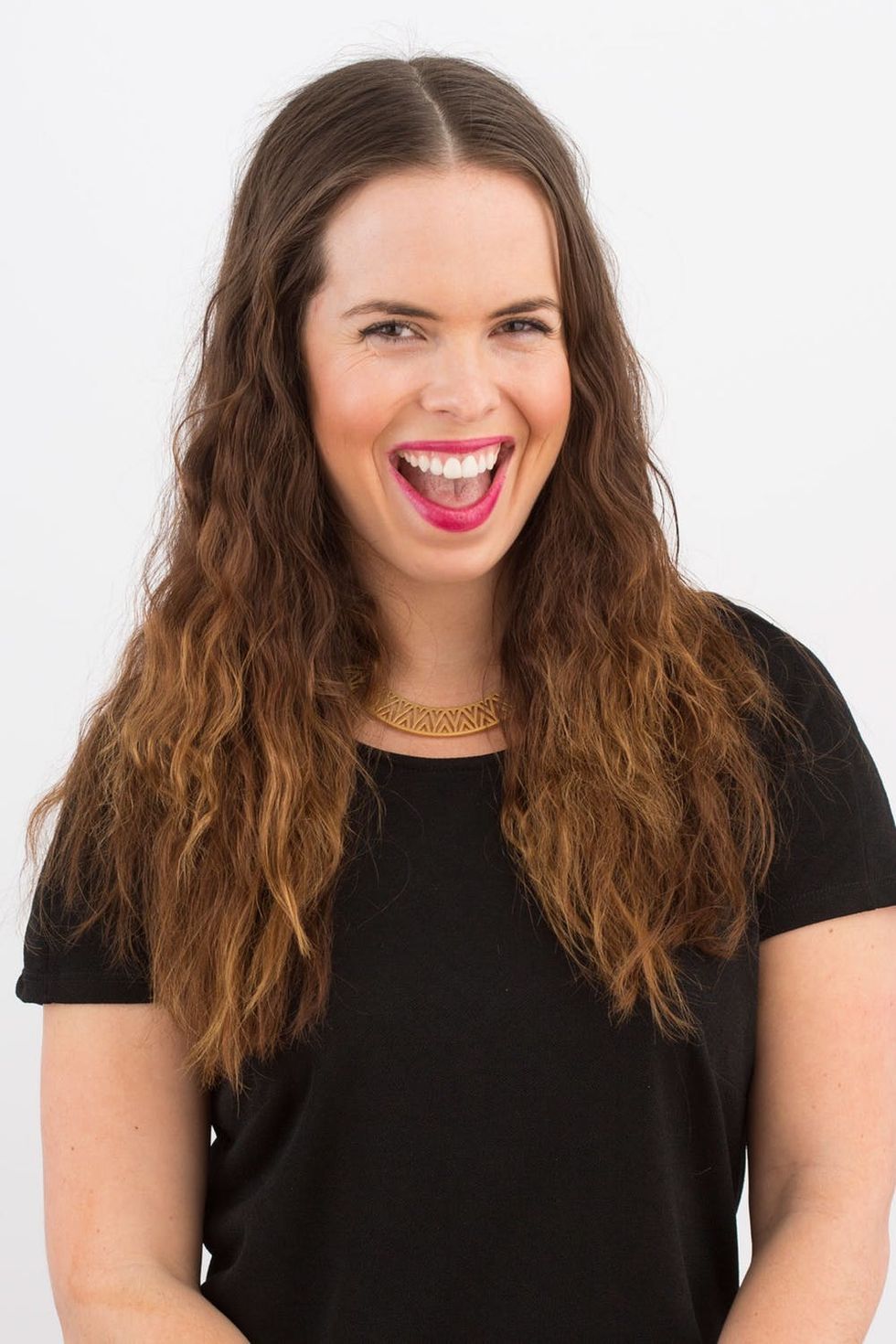 Now we're all just a *little* closer in our quest to look more like Beyoncé.
What is your favorite overnight or quick beauty hair hack? Tell us how you woke up like that below xo!
Wearing: Model's own dress, Molly M Designs Tribal Lasercut Necklace ($79), model's own ring
(Photos via Jason Merritt + Larry Busacca/Getty)