40 Ways to Wake Up Looking Gorgeous
Oct 15, 2014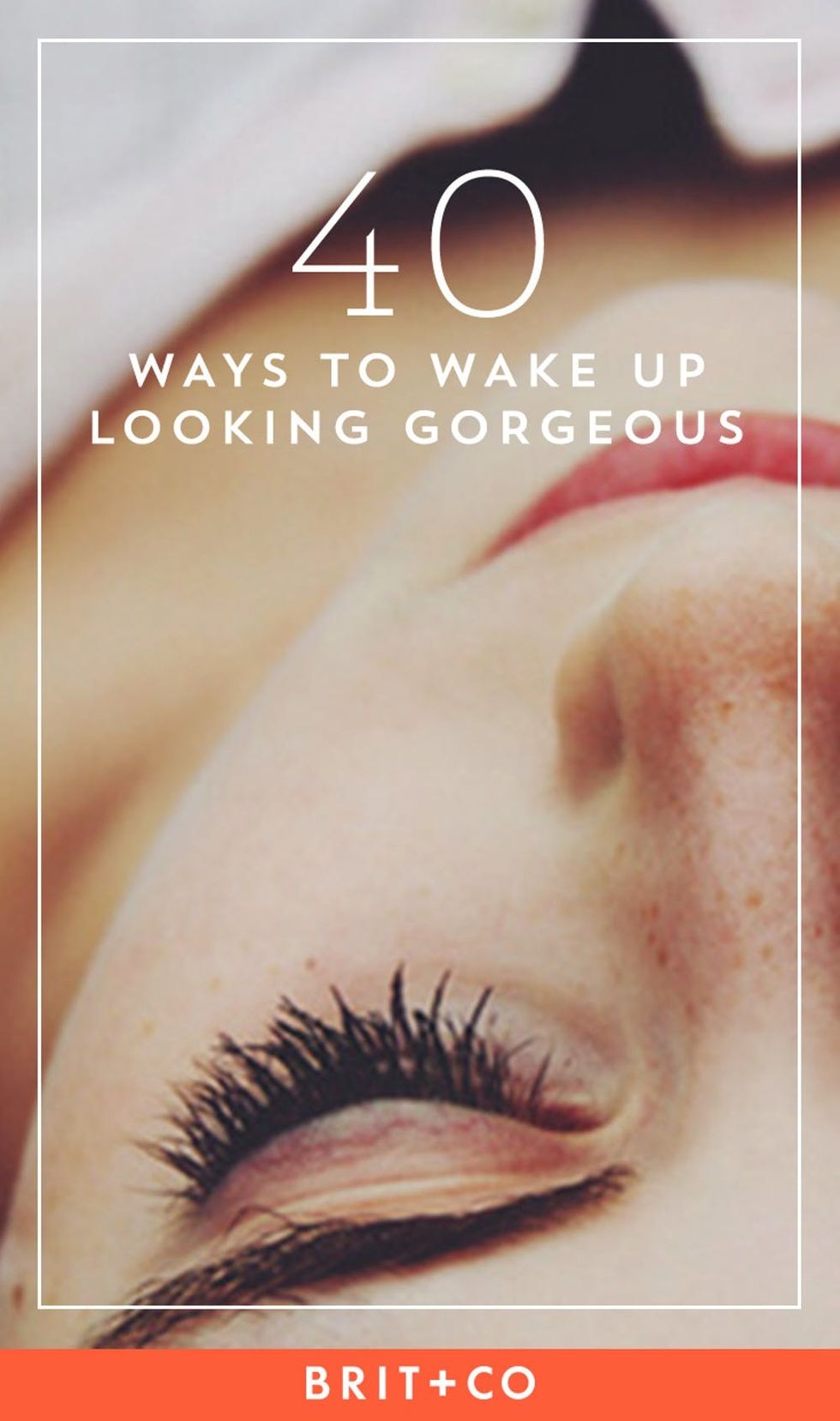 The importance of a good night's sleep isn't lost on any of us. Besides keeping the mind healthy, it also plays a huge role in making sure you're looking your very best. And while a solid eight hours of beauty rest can go a long way, why not put those hours spent in bed to good use and get even more gorgeous overnight? These 40 beauty and hair tips work while you sleep, so you just need to lay your pretty head down and wake up looking like new!
---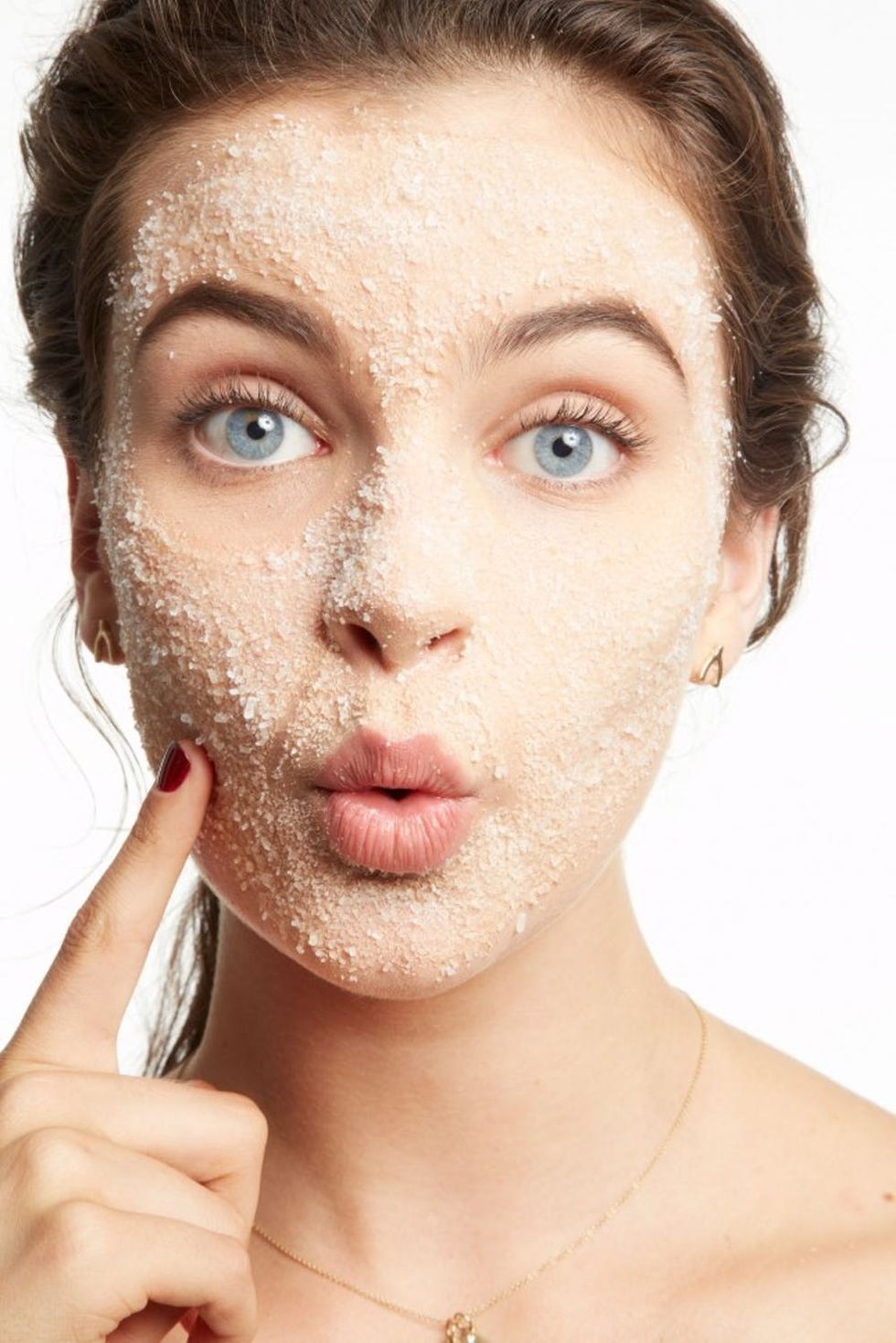 1. Wash Your Face: The best of beauty products won't make a difference if you don't start with a clean slate, so always wash your face before going to bed. Keep a stash of cleansing wipes in your bedside table for a quick fix on those exhausting late nights. (via Seventeen)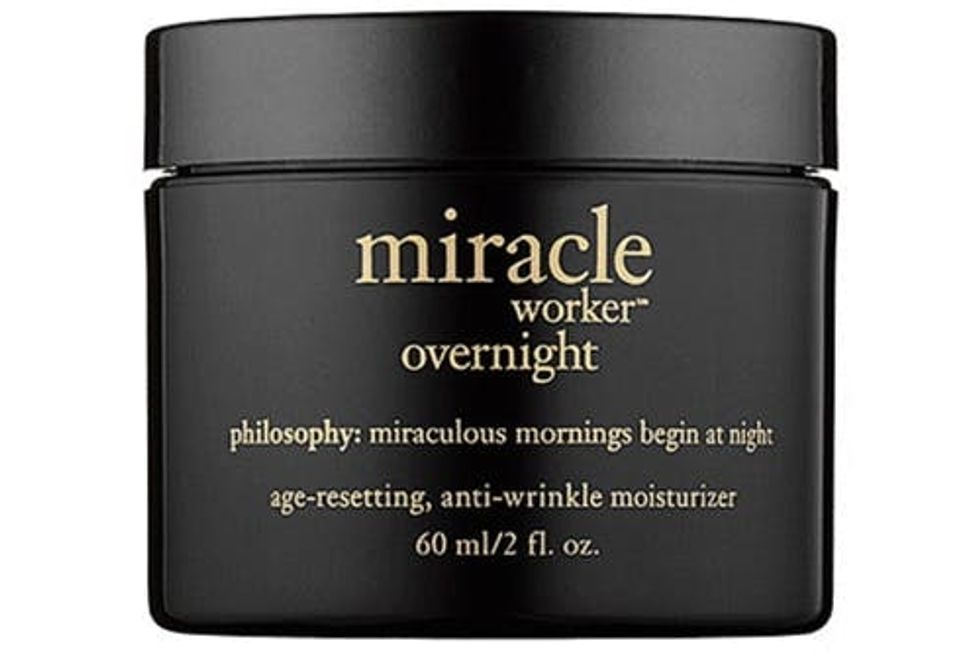 2. Night Cream ($68): Moisturize, moisturize, moisturize! After washing your face clean of all impurities, the next best thing you can do for your skin is apply a hydrating night cream.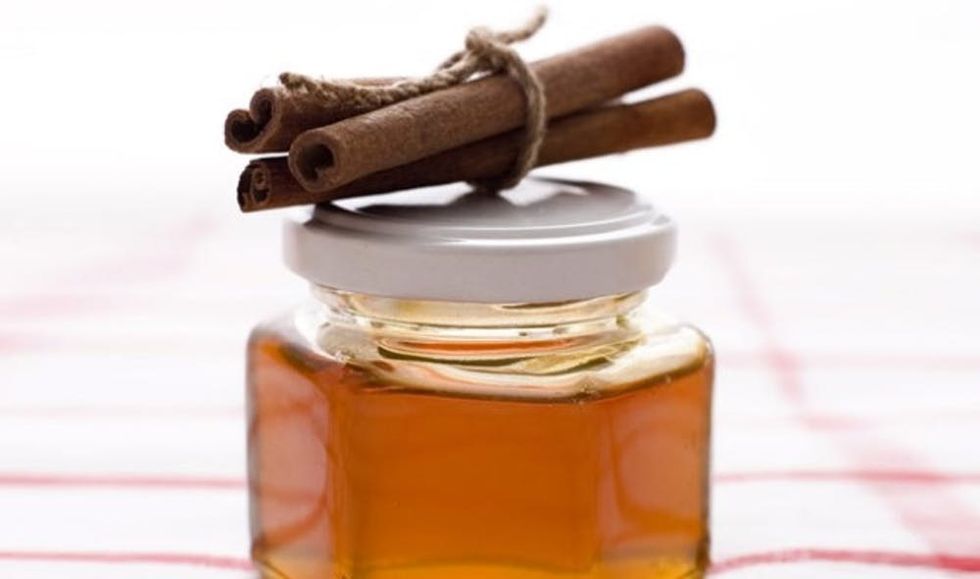 3. Honey and Cinnamon Spot Treatment: Get rid of acne without any harsh chemicals. Honey and cinnamon are natural remedies for killing bacteria, zapping away zits as you sleep. (via Beautiful by Nature)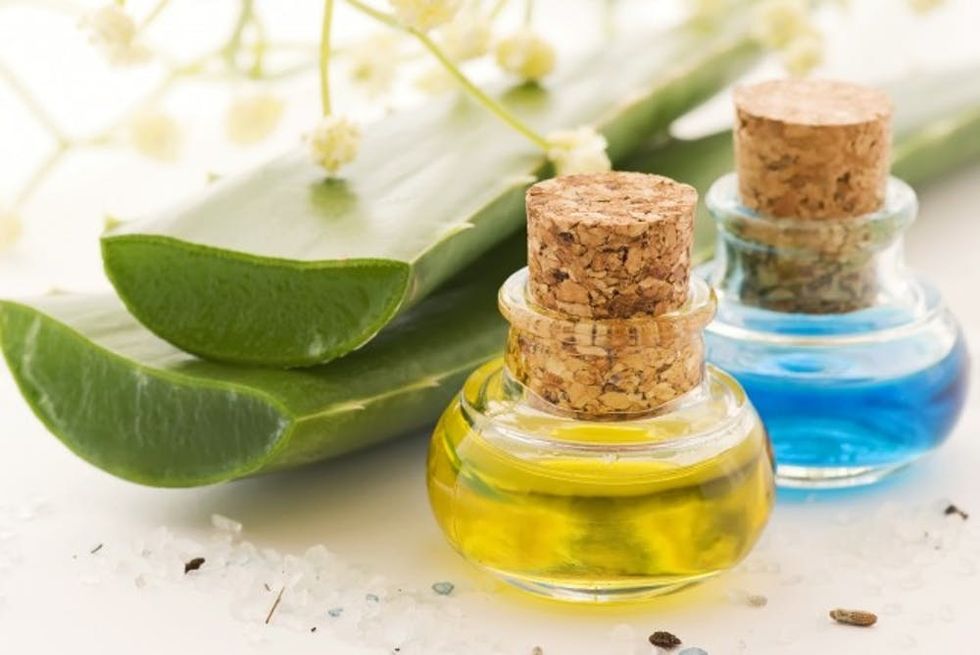 4. Aloe Vera: In addition to soothing a nasty sunburn, aloe vera is also another great natural remedy for curing acne. Use aloe vera gel as a spot treatment or as an overnight moisturizer that keeps skin soft but not greasy. (via Mind Body Green)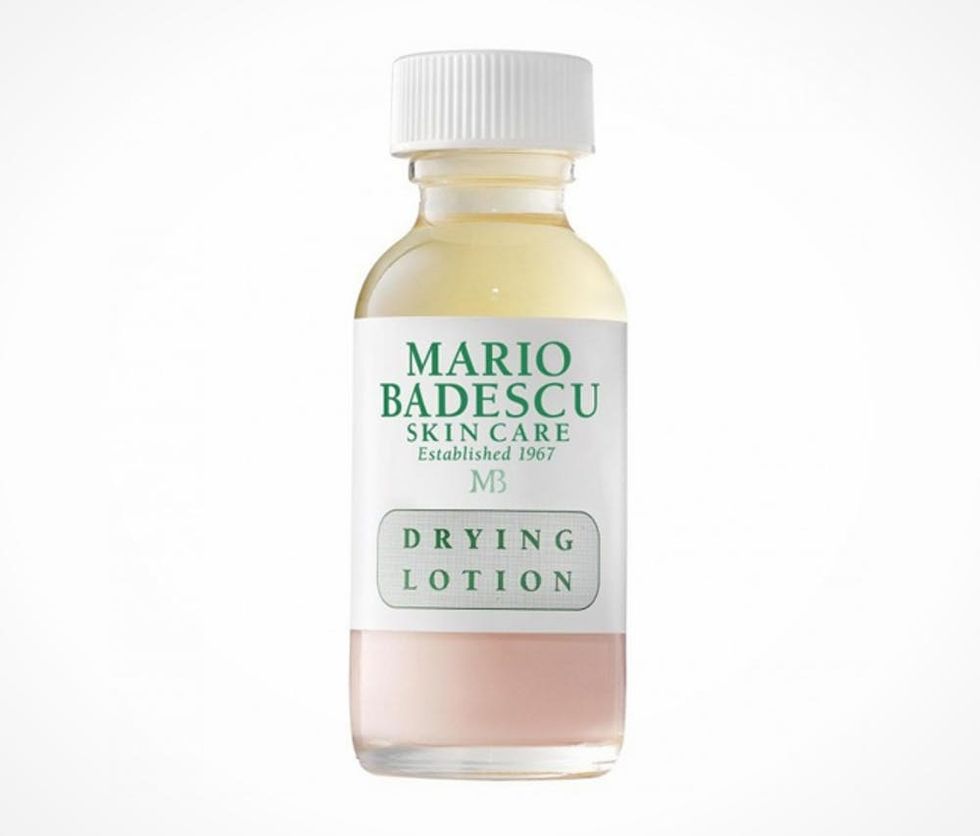 5. Spot Treatment ($17): If natural remedies aren't working for you, dab a bit of this drying lotion onto blemishes before going to bed to kill bacteria and clean out your pores. The addition of calamine also soothes inflamed skin.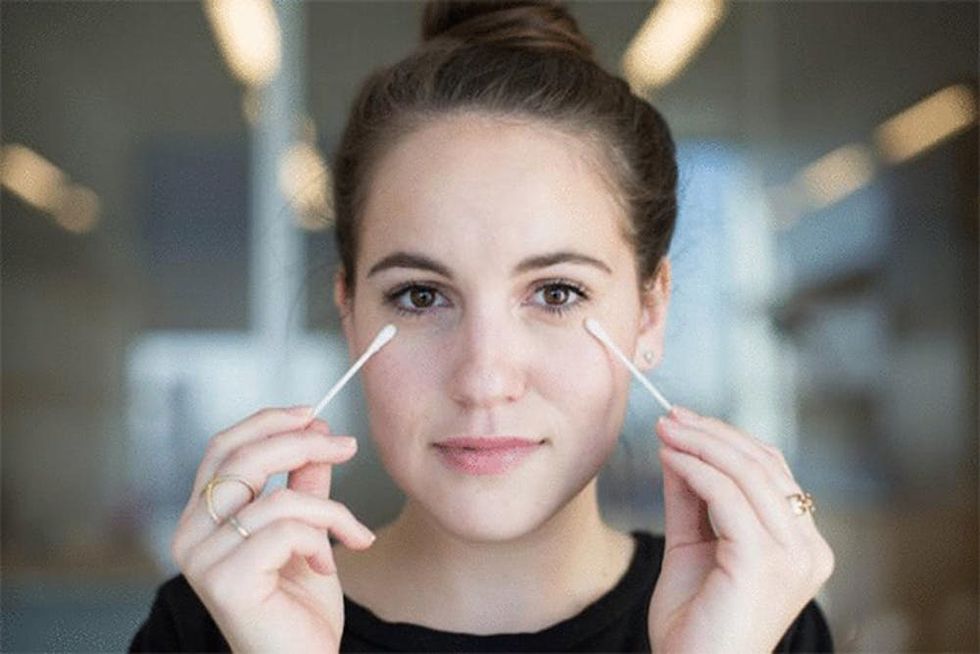 6. Cold Eye Cream: You may already be applying your eye cream religiously, but did you know it works better when it's cold? Keep your eye cream in the refrigerator and apply before going to bed to decrease morning puffiness. (via Cosmopolitan)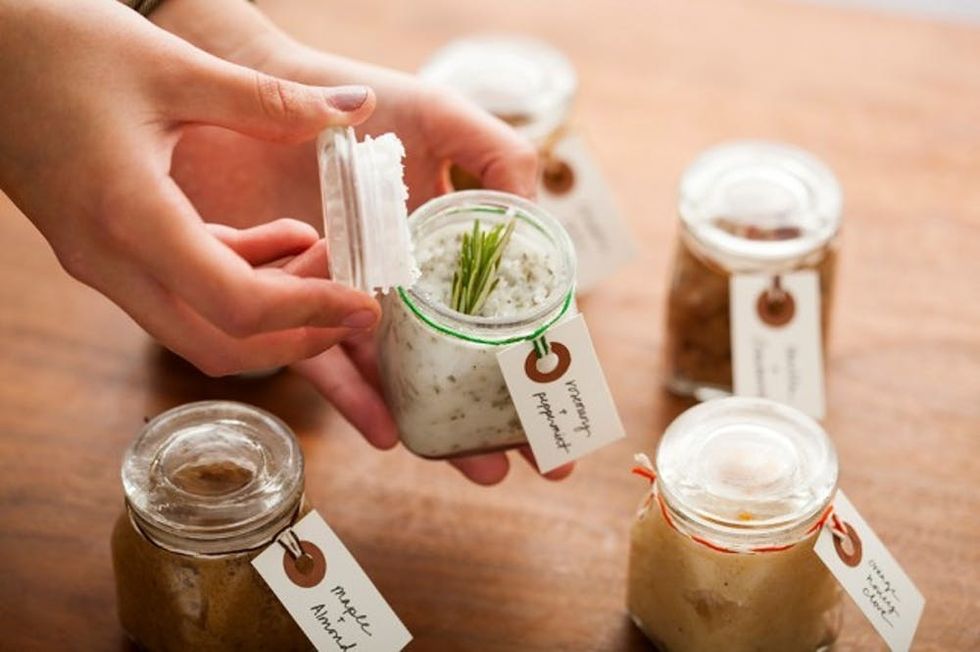 7. Lip Scrub: Wake up with soft, kissable lips by applying a lip scrub before heading to bed. After rinsing it off, apply a lip balm that will moisturize your exfoliated lips while you sleep. (via Brit + Co)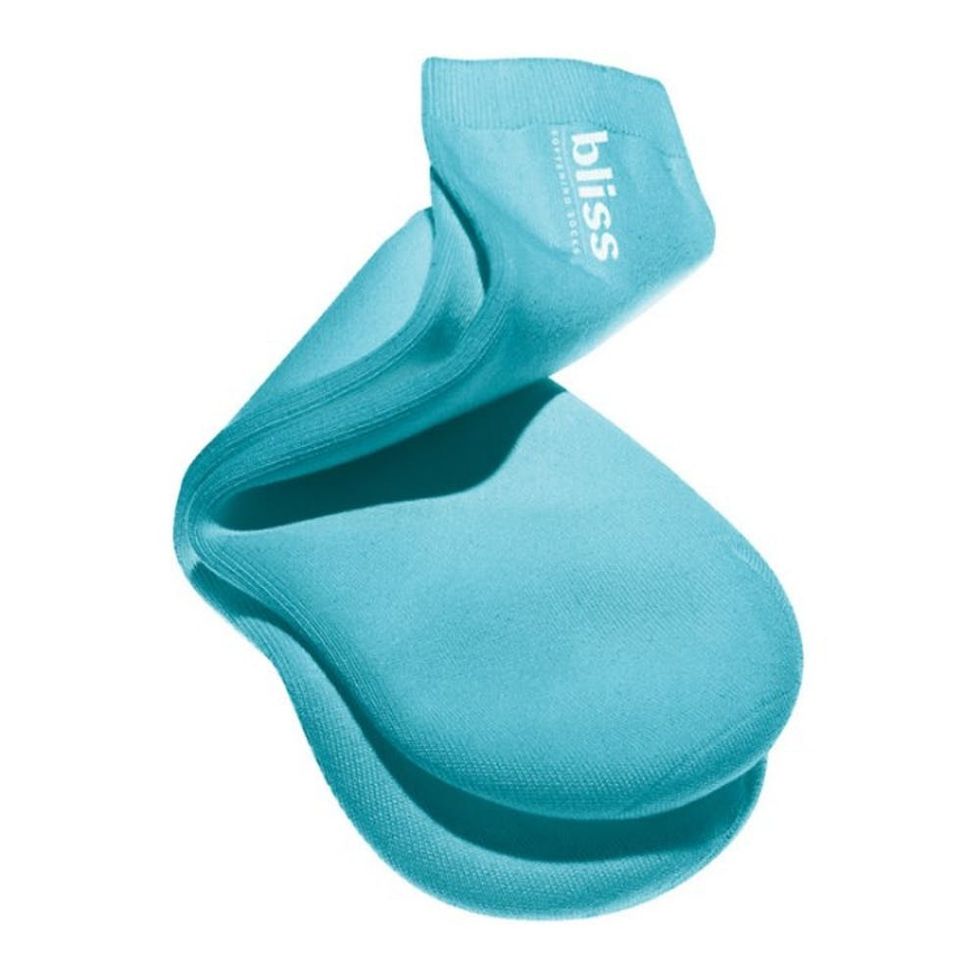 8. Bliss Softening Socks ($52): These socks feature a gel lining that soothes and softens with olive oil, grapeseed oil and vitamin E. Lather on some foot cream before going to bed and pop on a pair of these to wake up with baby-soft feet.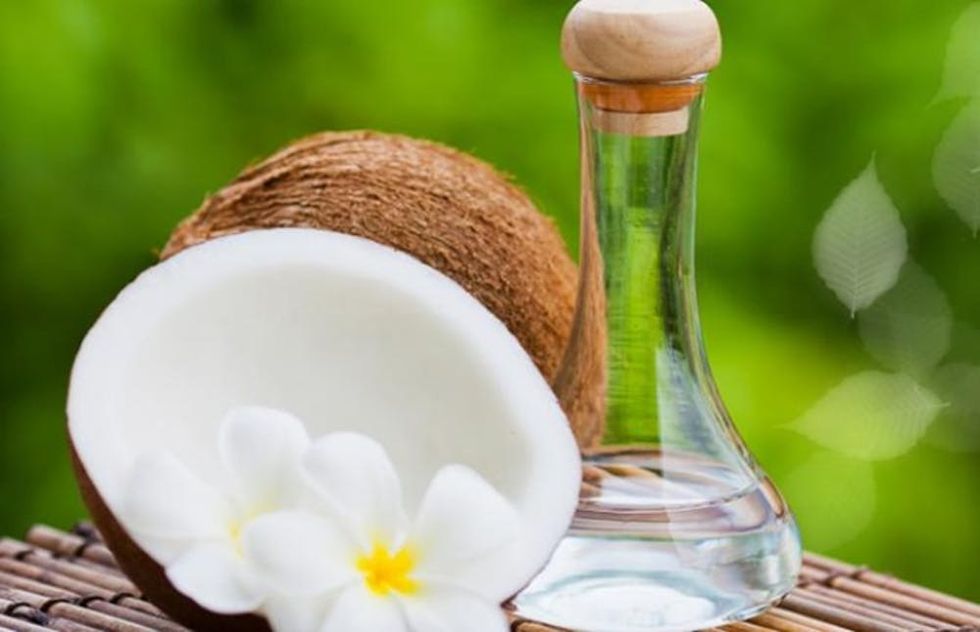 9. Virgin Coconut Oil: Coconut oil has a multitude of health benefits, and the effect it has on your skin is one. Apply to lips before going bed for a soft and sweet smelling pucker, or use as foot and hand cream to wake up with nourished skin. (via Pop XO)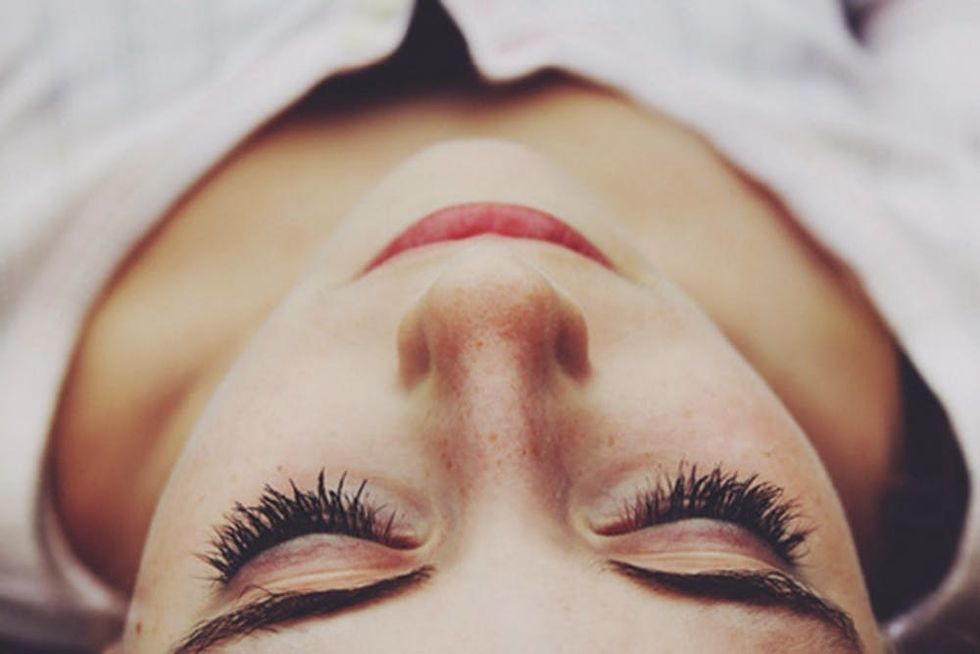 10. Castor Oil for Eyelashes: We all want thick, fluttery eyelashes, but fake lashes and even excessive mascara can wreak havoc on our natural ones. Use a Q-tip to apply castor oil onto your lashes every night to keep them healthy and even make them grow a little longer. (via Michelle Phan)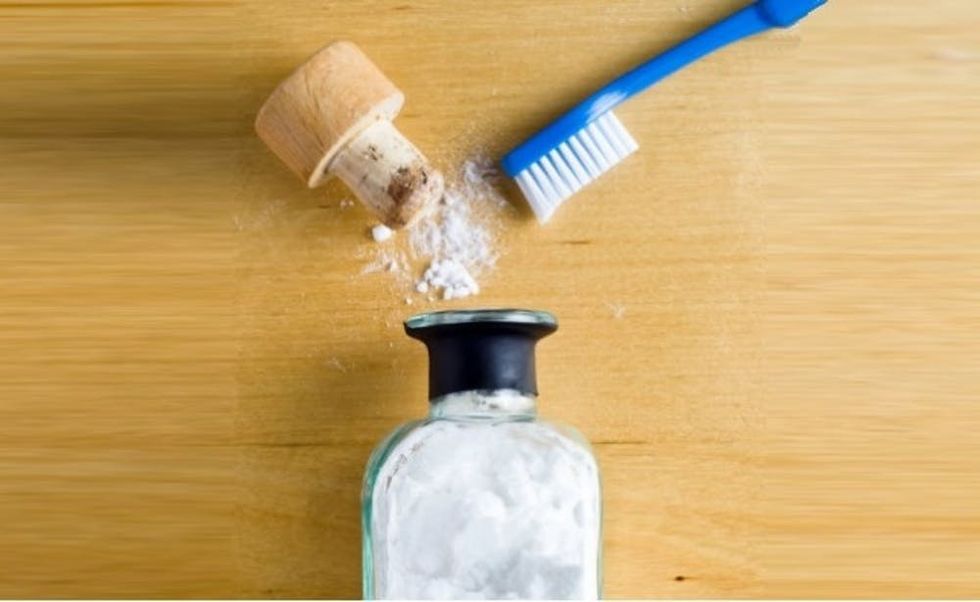 11. Brighten Stained Teeth: Here's a super easy DIY for the perfect set of pearly whites: After brushing your teeth at night, dip your toothbrush in baking soda and brush again. You normally need to wait an hour after doing this to eat or drink anything, making it perfect for a nightime treatment. Make sure to do this only once a week to prevent damaging your teeth. (via The Dental Check)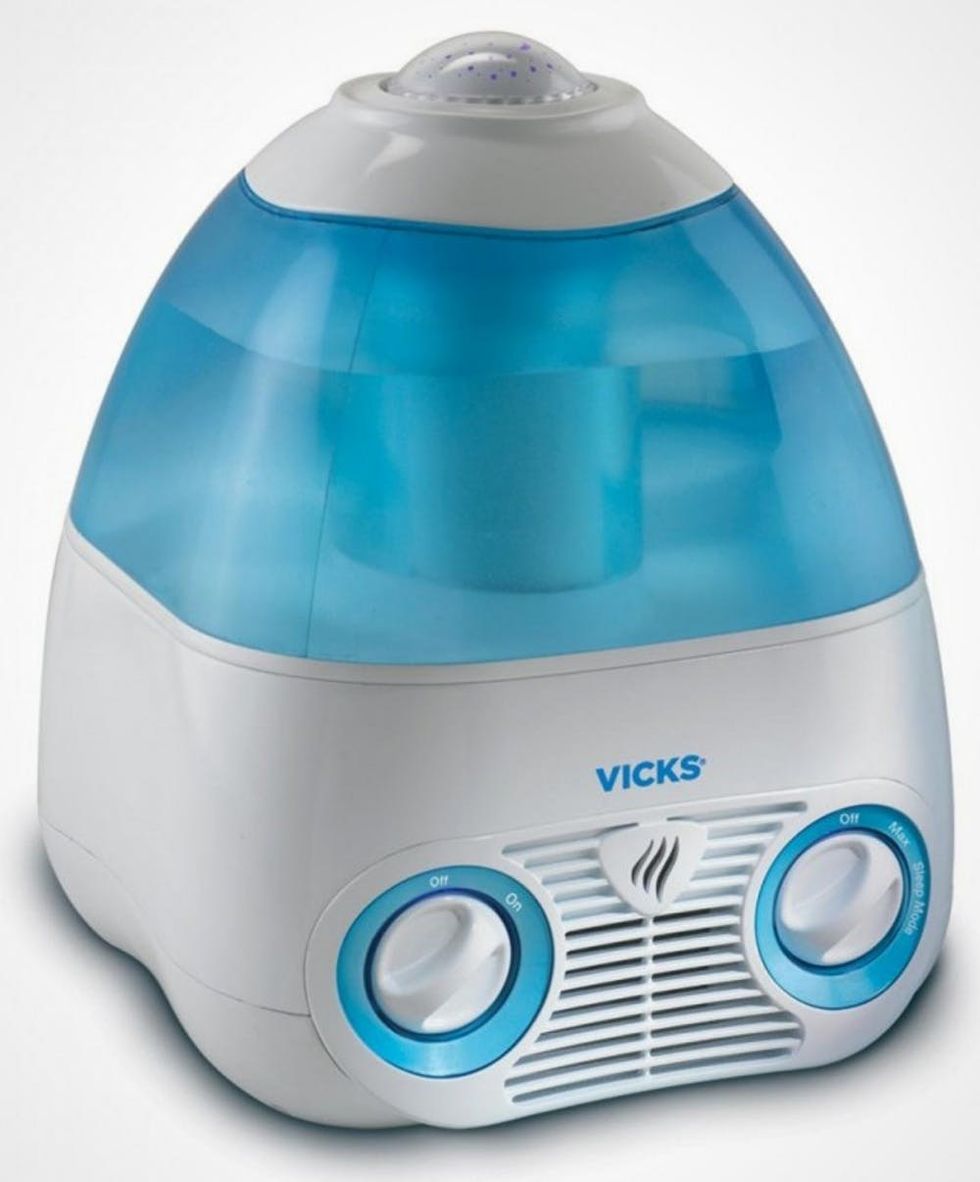 12. Moisturize Chronic All-Over Dry Skin ($55): If you have dry skin, the humidifier is about to become your new best friend. It releases moisture into the air (which is especially needed during dry winter months) to keep your skin plump and prevent dehydration.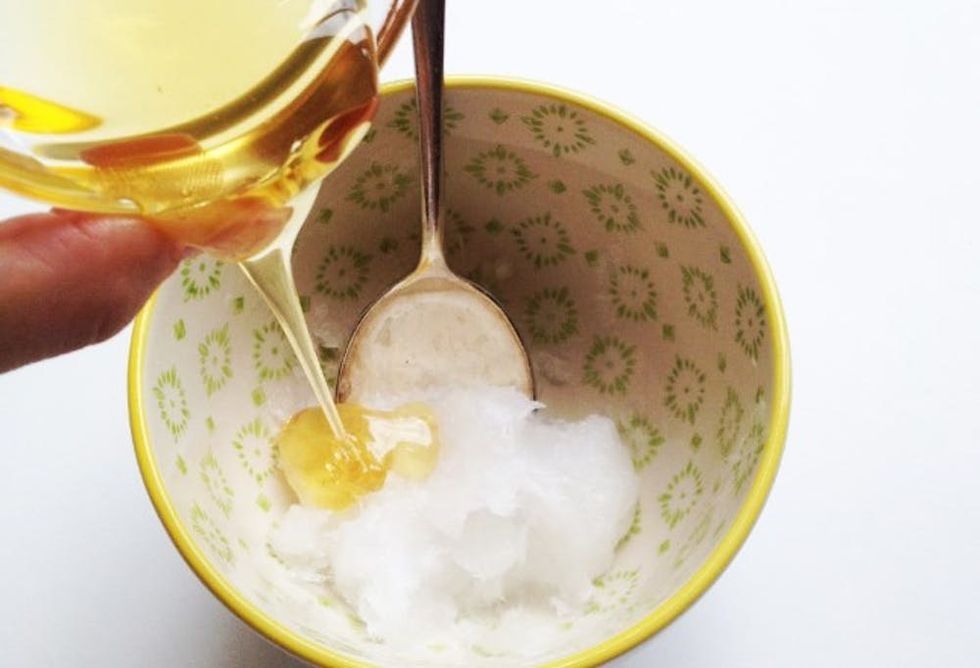 13. Coconut and Honey Hair Mask: Combine two miracle ingredients to make this luscious hair mask. Apply before hitting the hay and wake up to silky, healthy strands. Just make sure to put a towel on your pillow case so you don't leave a mess behind. (via Radish to Wear)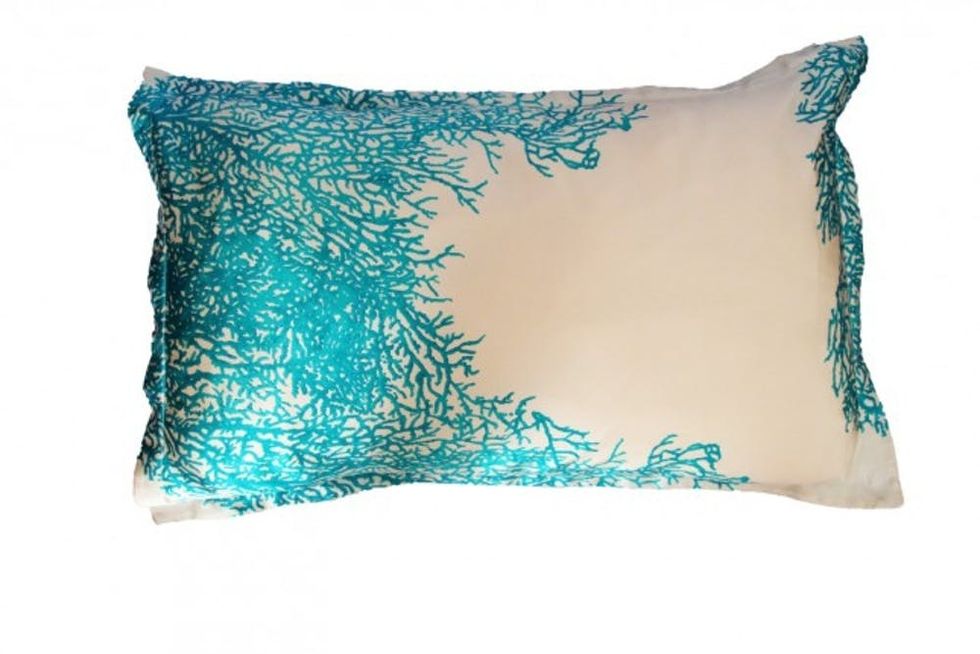 14. Sleep on Silk Pillowcases ($27): Silk pillows help fight the frizz and keep your curls looking smooth soft. The silky fabric also prevents those pesky sleep lines you get on your face from cotton pillows (which can later lead to wrinkles… yikes!).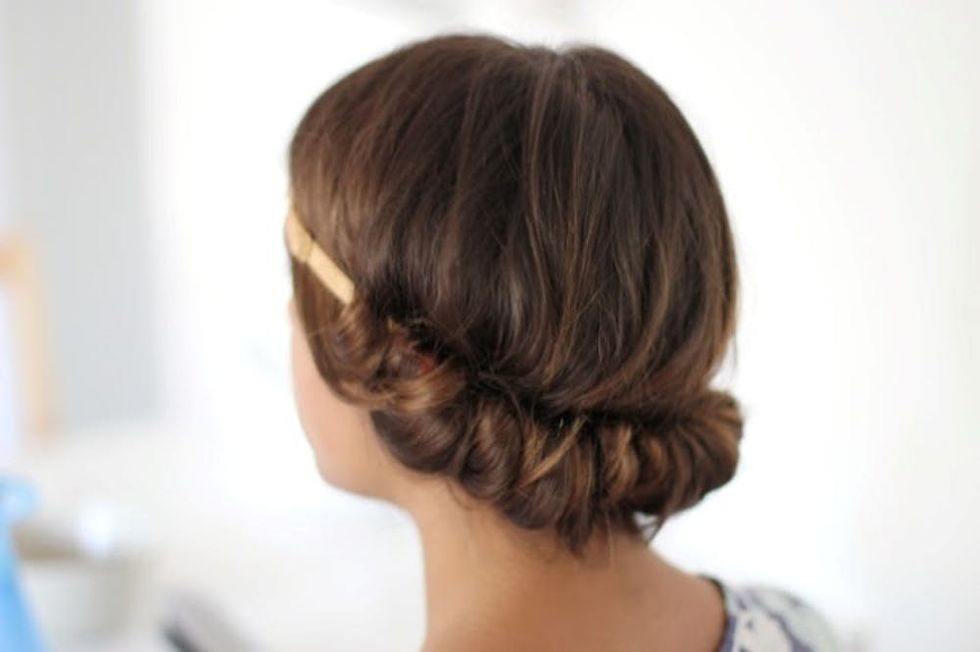 15. Curls Without Heat: Give your hair a break from the hot tools, because there are so many ways to achieve perfect hair while you sleep. Use the headband wrap technique to wake up to soft, bouncy curls. (via Made by Jimin)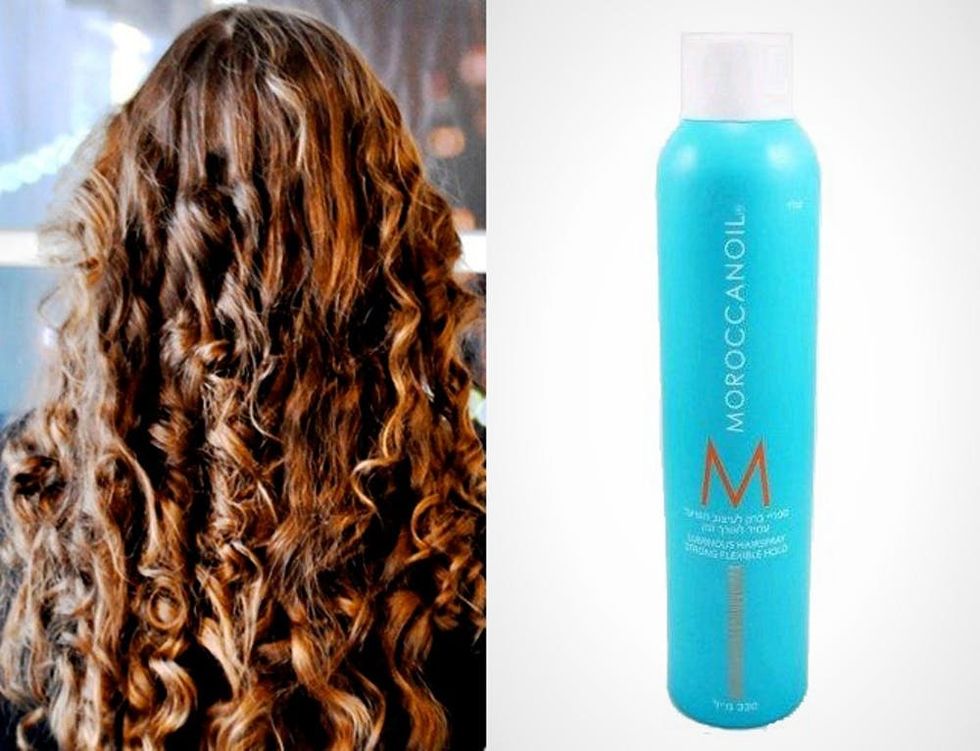 16. Curl Conservation: After achieving the perfect set of curls, who wants to go to bed knowing they're just going to have to style it all over again? Keep your curls in tact through the night by spraying on some Moroccan oil hairspray and twisting your hair into two buns. You'll wake up to frizz-free curls that last an extra day! (via Ducklings in a Row)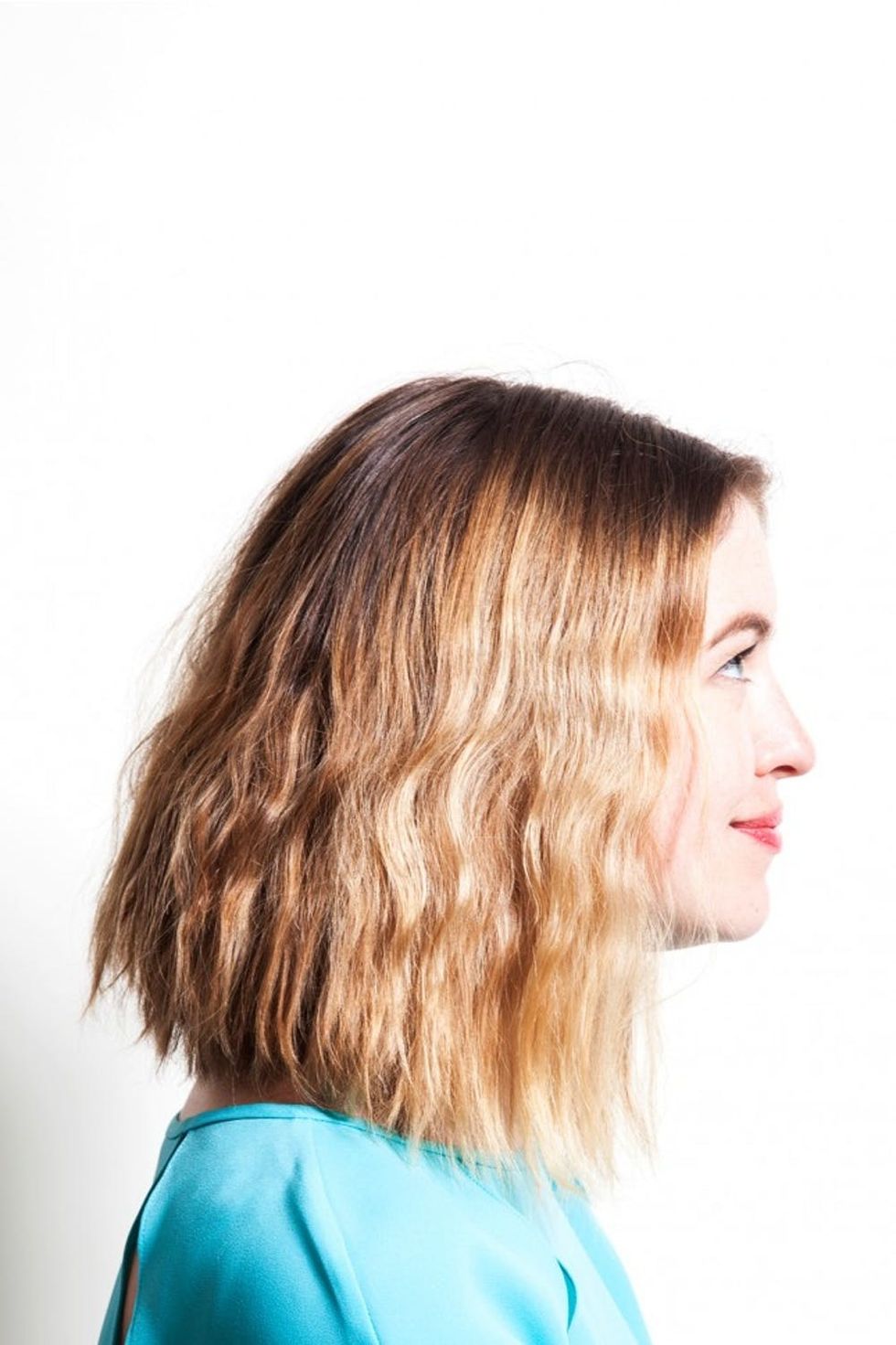 17. Blended, Textured Lob: Make your unwashed hair look as good as new by creating textured waves. Before going to bed, braid your hair into six little braids, making sure to start a few inches from the root (you want texture, not an '80s crimp!). Spritz with a leave-in-conditioner until your strands are damp and sleep on it. When you wake up, spray on a little dry shampoo and you have a cool waved 'do! (via Refinery 29)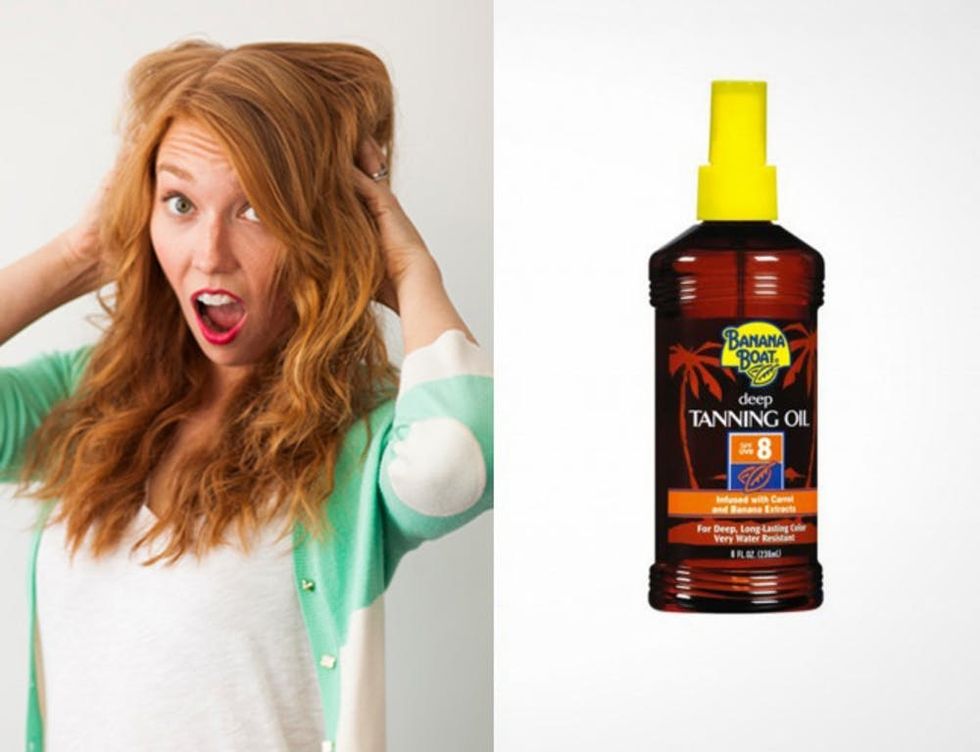 18. Long Beach Waves: Tanning oil doesn't just help you get a beach body glow, but also beachy waves! After washing your hair at night, spray on some tanning oil and twirl your hair, working the oil into it to wake up to perfectly messy waves. Plus, the oil is supposed to make your hair grow faster, which we can always get on board with. (via Brit + Co)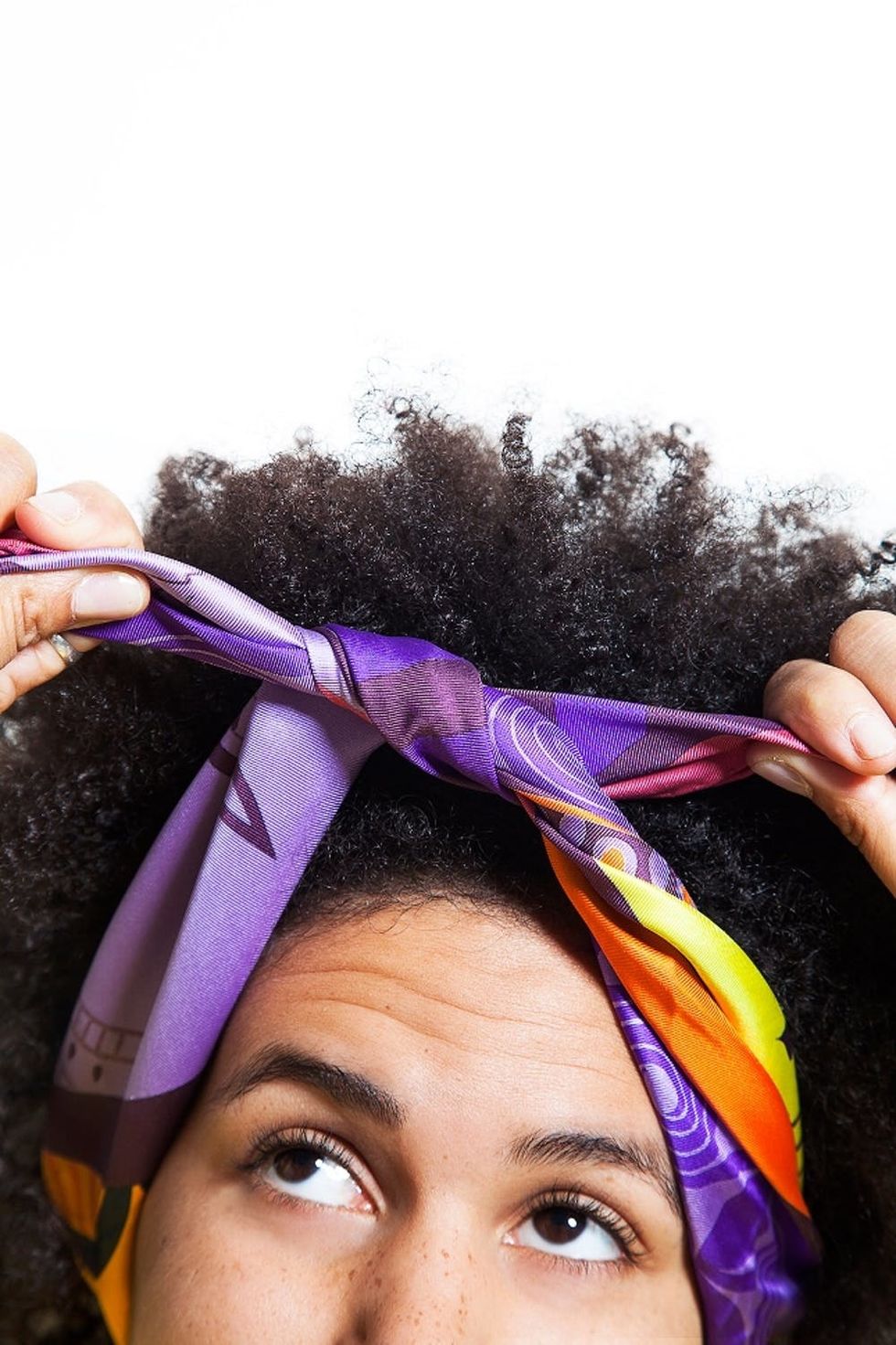 19. Natural Curls: If you're a curly-haired girl who wants to embrace her natural texture, pineappling is the technique for you. Pull you hair onto the top of your head and tie a silk scarf (always silk! cotton strips away the moisture) around the base, creating a pineapple look. Sleep on it, and wake up to second-day curls that are full of volume and fall perfectly. (via Refinery 29)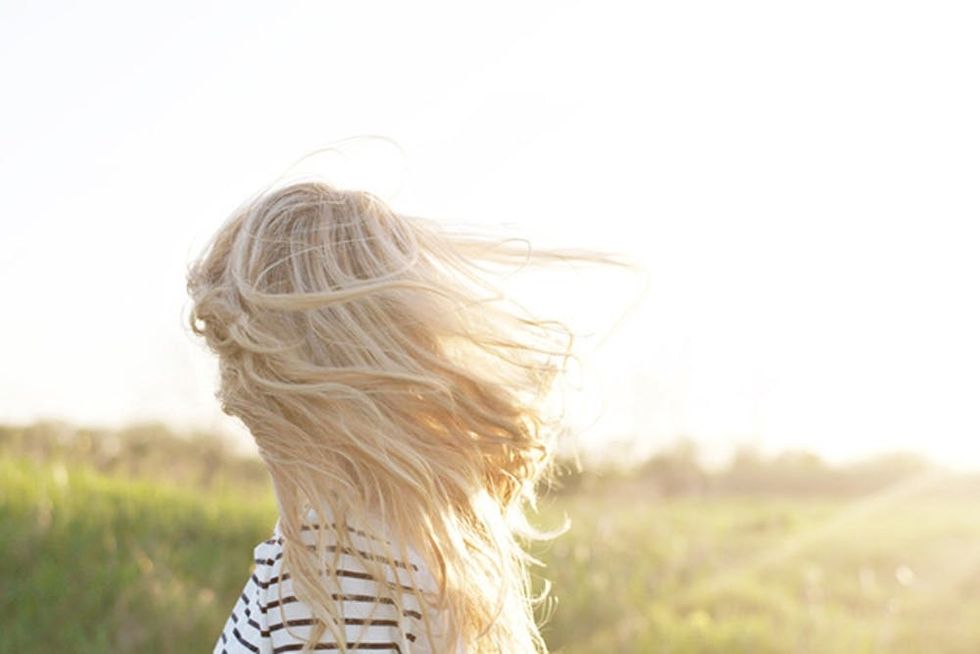 20. Coconut Oil: Coconut oil is really a miracle product for achieving healthy, shiny and longer hair. Slather your hair in it once a week, wrap it in a towel and go to bed. Wash it out in the morning for the best hair day you'll ever have! And if you're in a pinch, just apply a little to the tips of your hair and you won't even have to wash it again in the morning. (via Annapolis and Company)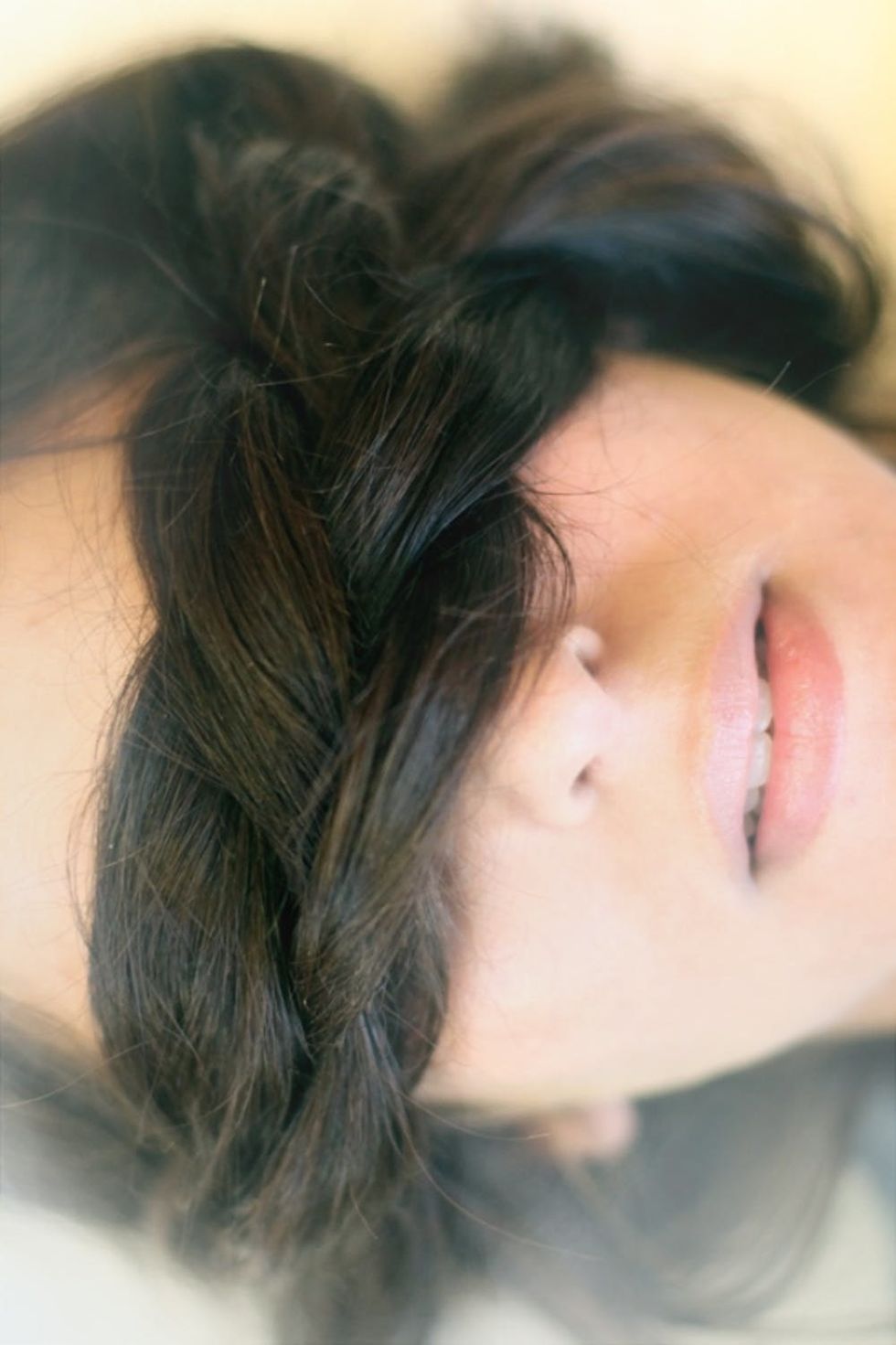 21. Deep Condition: Deep conditioners work best when left in your hair for a long time. Apply some to your hair before you hit the hay, and tie it in a tight bun or braid to really let the moisture soak in. Wash you hair in the morning and you'll end up with baby-soft hair. (via Free People)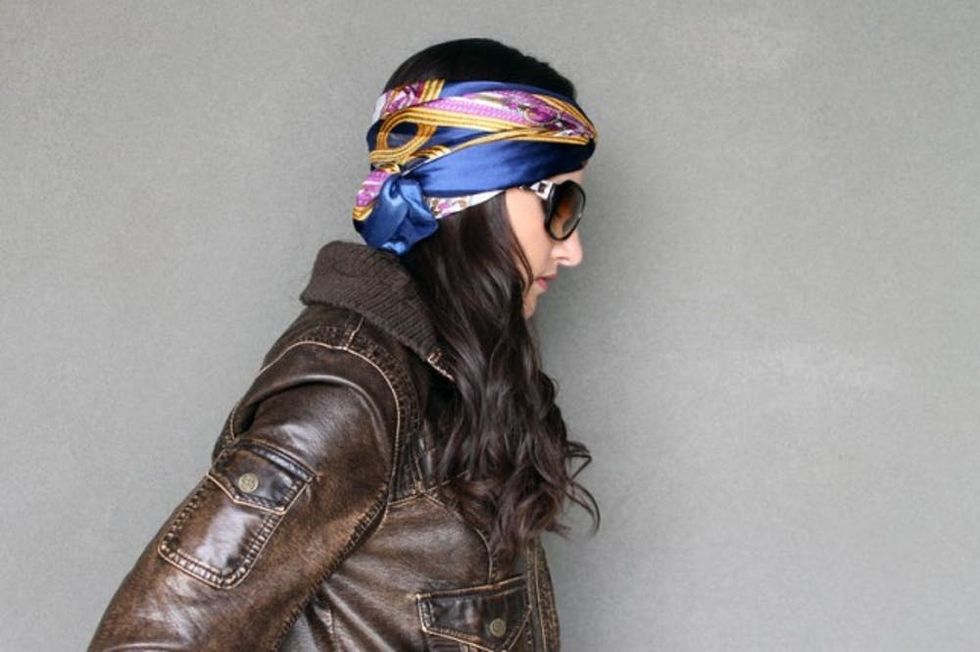 22. Silk Scarf: The silk scarf trick isn't just for curly-haired girls! Make your blowout last longer by tying a silk scarf around your head before bedtime. The silk will tame flyaways and frizz, especially if you're toss-and-turn sleeper. (via Brit + Co)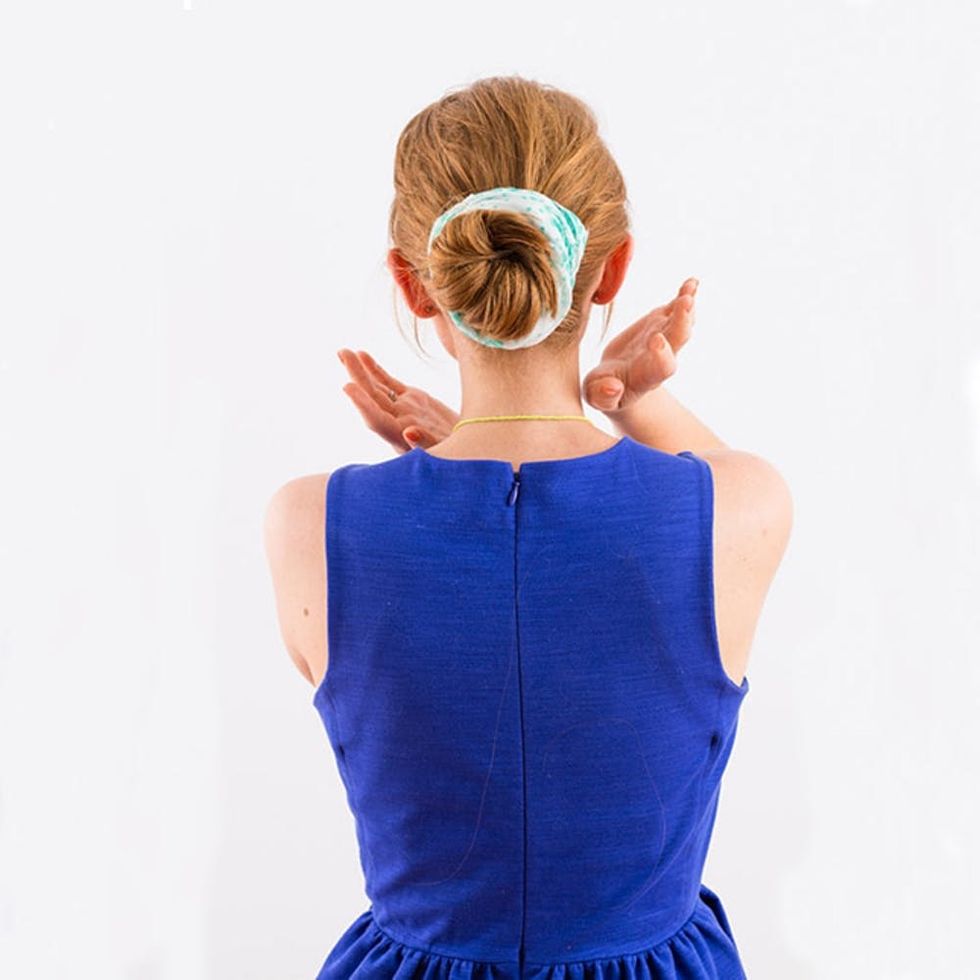 23. Sock Bun Waves: Ever noticed how after taking your hair down from a full bun, you have perfectly wavy hair? Put this trick to good use by tying half-dry hair into a big bun before going to sleep. Use the sock bun technique or a Bun Shaper ($6), and wake up to a head of loose, bouncy curls. (via Brit + Co)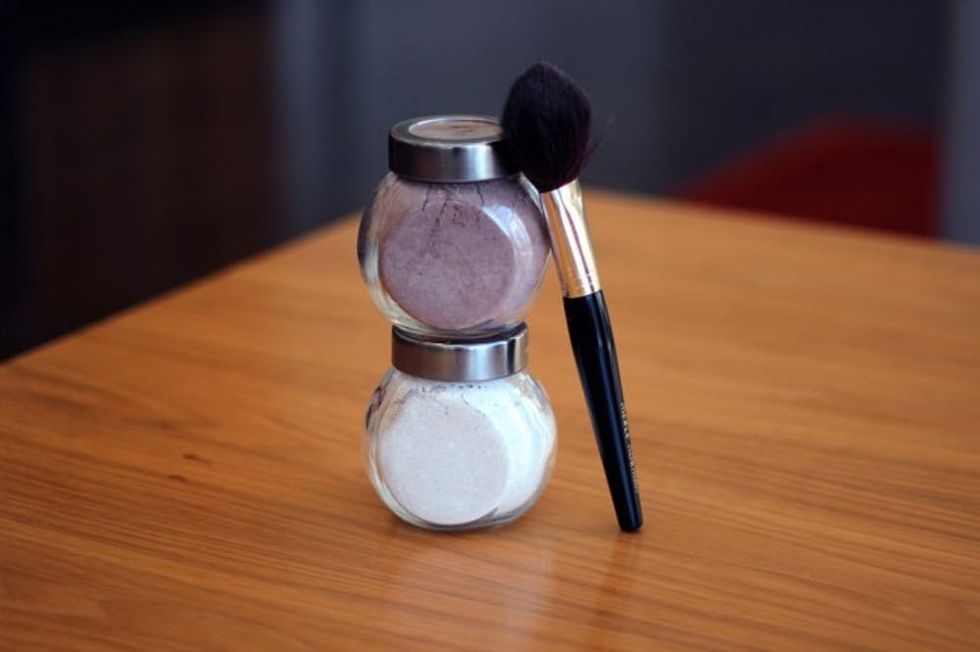 24. Dry Shampoo at Night: We know dry shampoo can be a serious lifesaver, but sometimes it's hard to work it in completely, and you're left with a layer of white powder on your hair and scalp. Avoid the fake dandruff look by dry shampooing your hair the night before, giving it time to absorb into your hair completely. (via Brit + Co)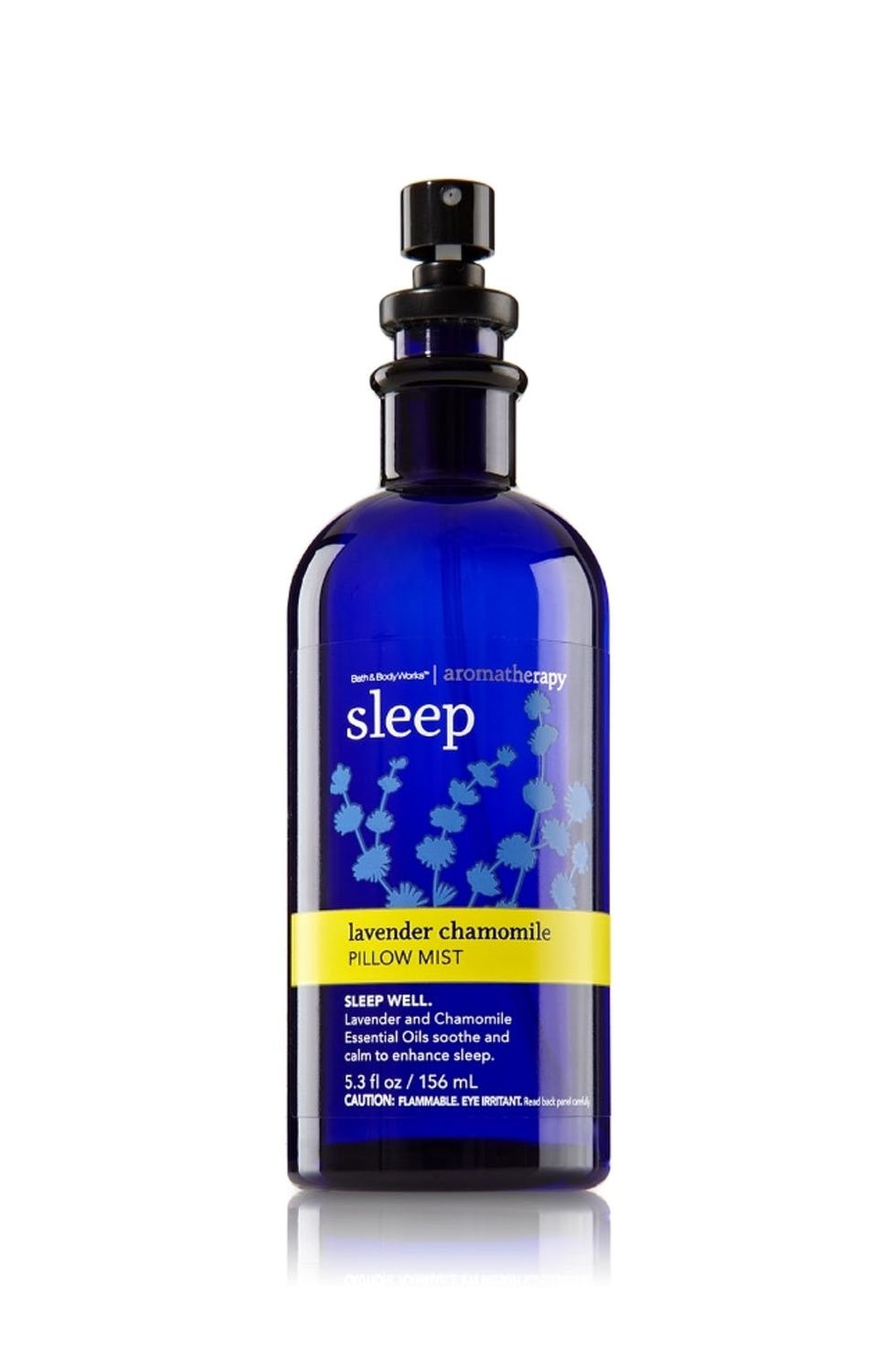 25. Aromatherapy Pillow Mist ($10): Lack of sleep and stress are some of the worst offenders when it comes to dull skin and hair. Tackle both by spraying some calming mist onto your pillow to wake up feeling and looking refreshed. It also leaves your bed smelling great!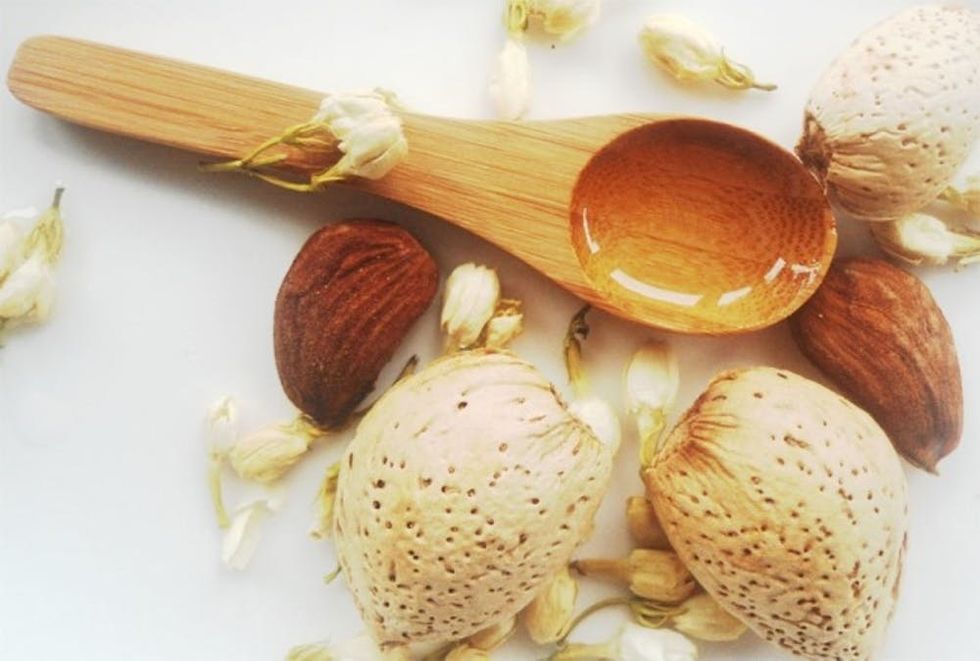 26. Sweet Almond Oil: We can all agree that dark circles are THE WORST! They're impossibly hard to get rid of and sometimes no amount of makeup will cover them up completely. Gently massage a few drops of almond oil under your eyes. Sleep with it on, allowing the oil to really sink in. Your dark circles will be lightened before you know it! (via Huda Beauty)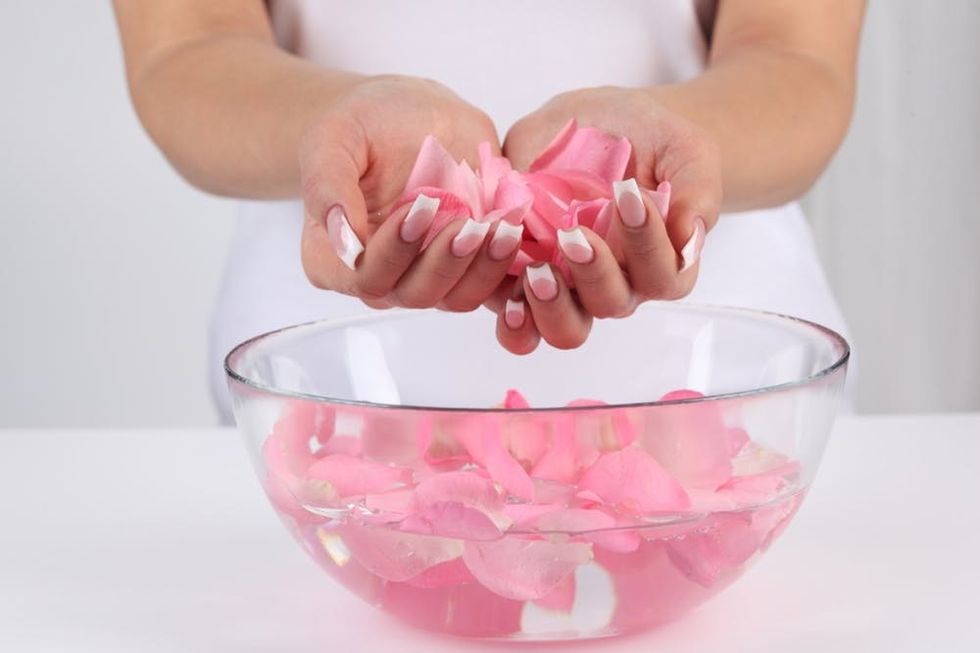 27. Rose Water for Dark Circles: We think a problem as pesky as dark circles deserves multiple remedies. Dip a cotton pad into rose water and place it over your lids for 10-15 minutes every night. Do this for a few weeks to really see a difference. (via Healthveda)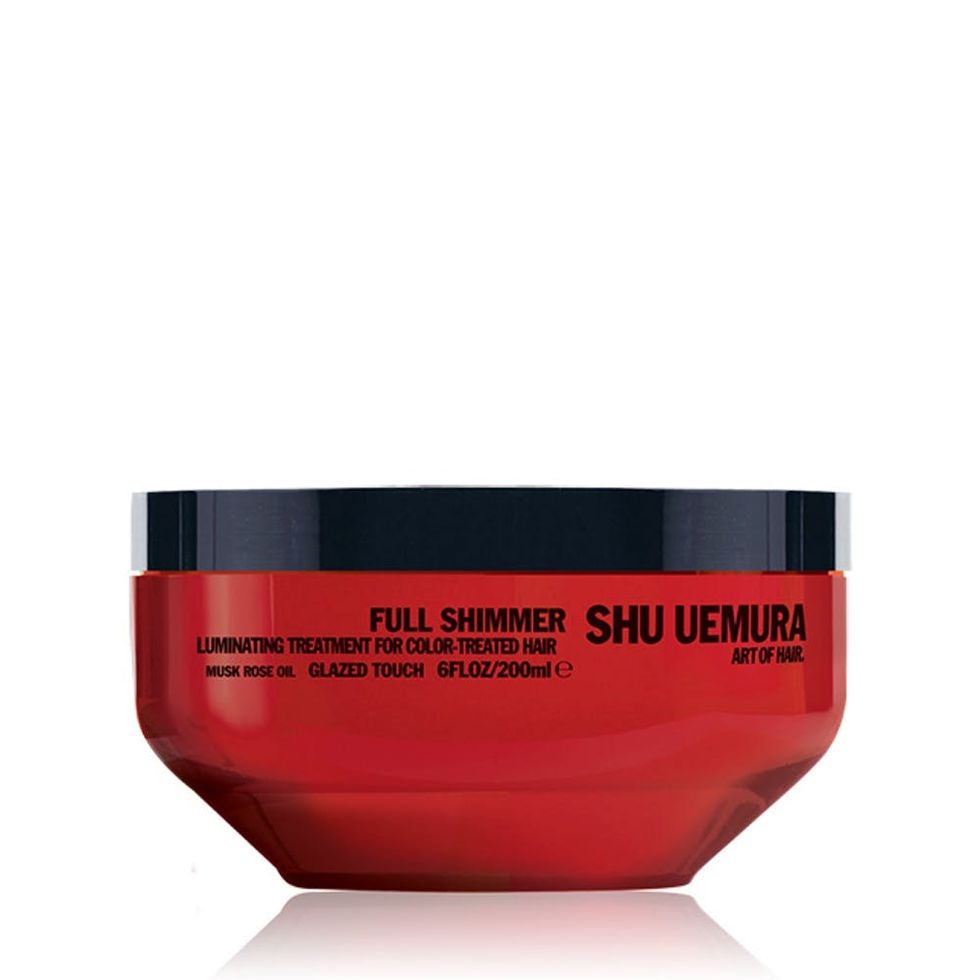 28. Shimmer Mask ($68): You've taken the plunge and cut your hair into a bob. Now you just need to figure out how to style it. When washing your hair at night, apply a hair mask. After washing it out, apply argan oil from tips to root and sleep on it with wet hair. You'll wake up with moisturized locks that have that piece-y look, without the frizz.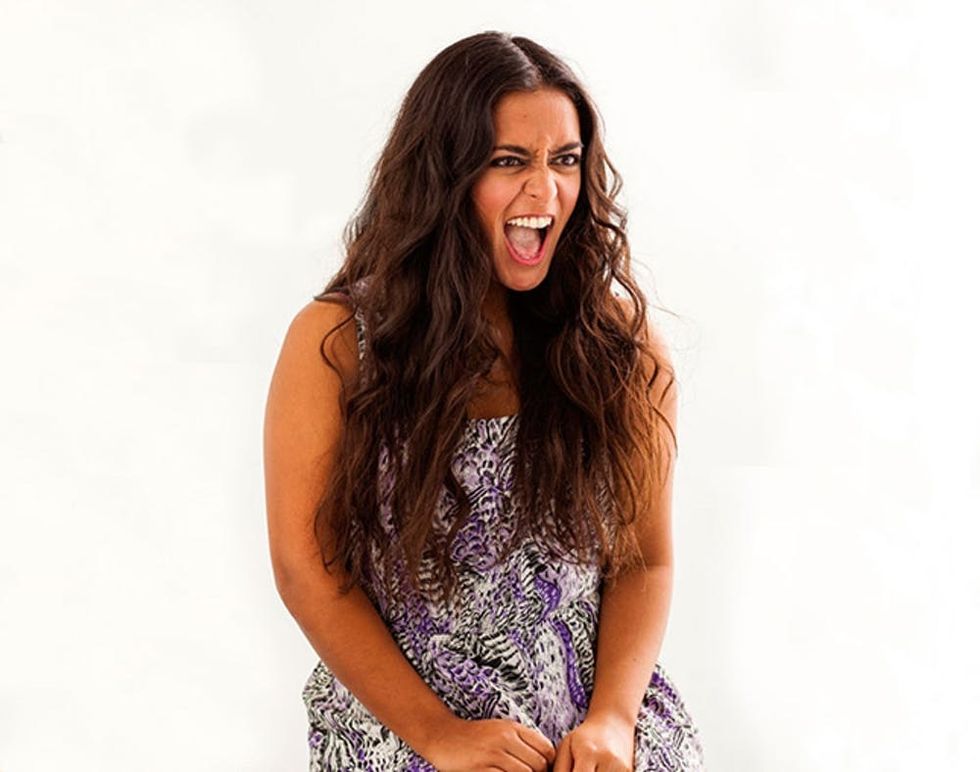 29. Long Thick Hair: Wake up to mermaid-esque locks by tying wet hair into a French braid and sleeping on it. When you wake up, just touch up a few pieces with a big barrel curling iron and voila! (via Brit + Co)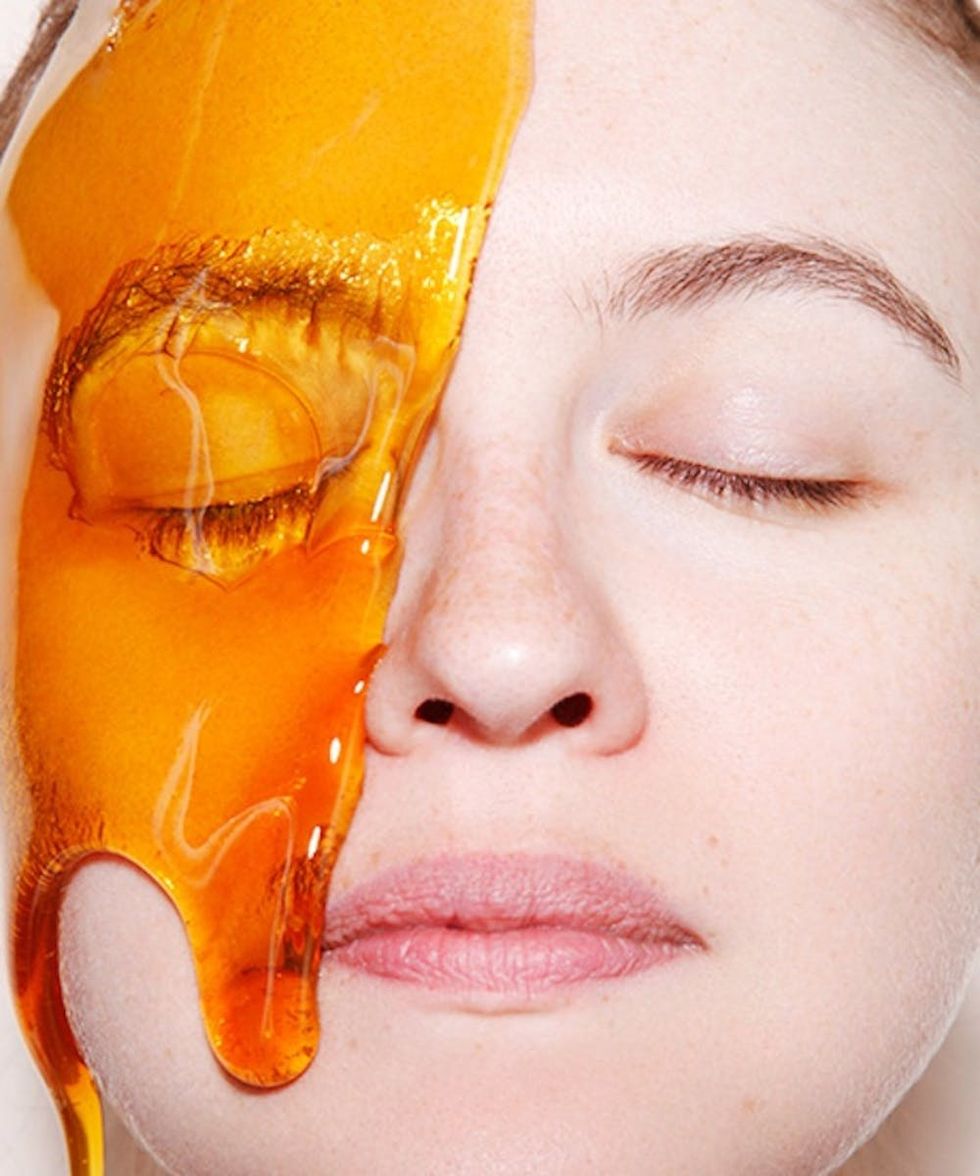 30. Honey Cleansing: Double down on the magical skin clearing properties of honey by washing your face with it at night. That's right, skip your cleanser entirely (unless you're wearing makeup, which you need to remove first), and apply a layer of honey all over your face. Rinse or wipe off with a washcloth, and be amazed at how great your skin immediately looks. Honey will not only moisturize your skin, but also kill blackhead and zit causing bacteria. (via Refinery 29)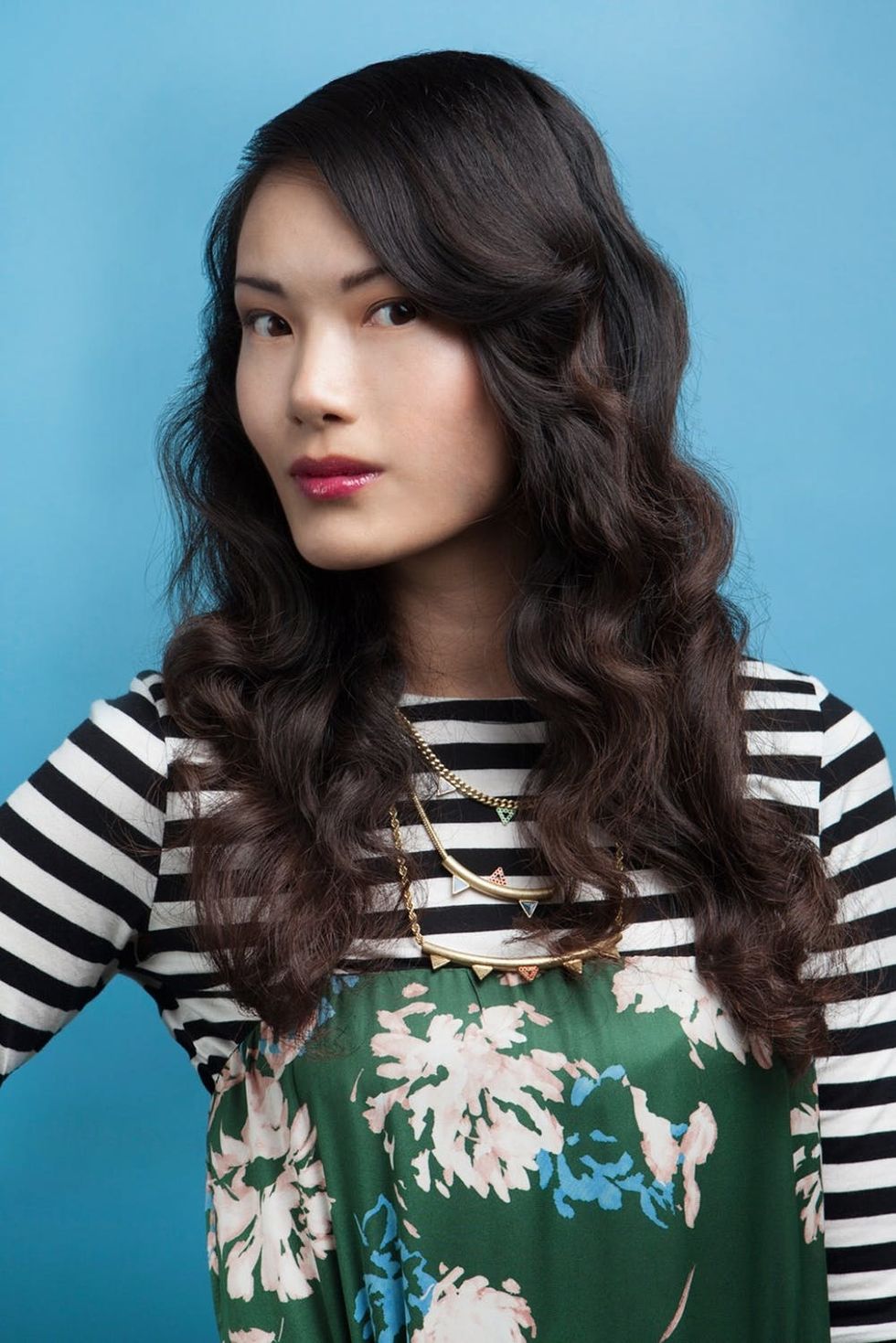 31. Vintage Waves: Vintage waves are classic and never boring, and now you can get the look in your sleep! Pin damp hair into coils and brush it out in the morning for a polished look. (via Refinery 29)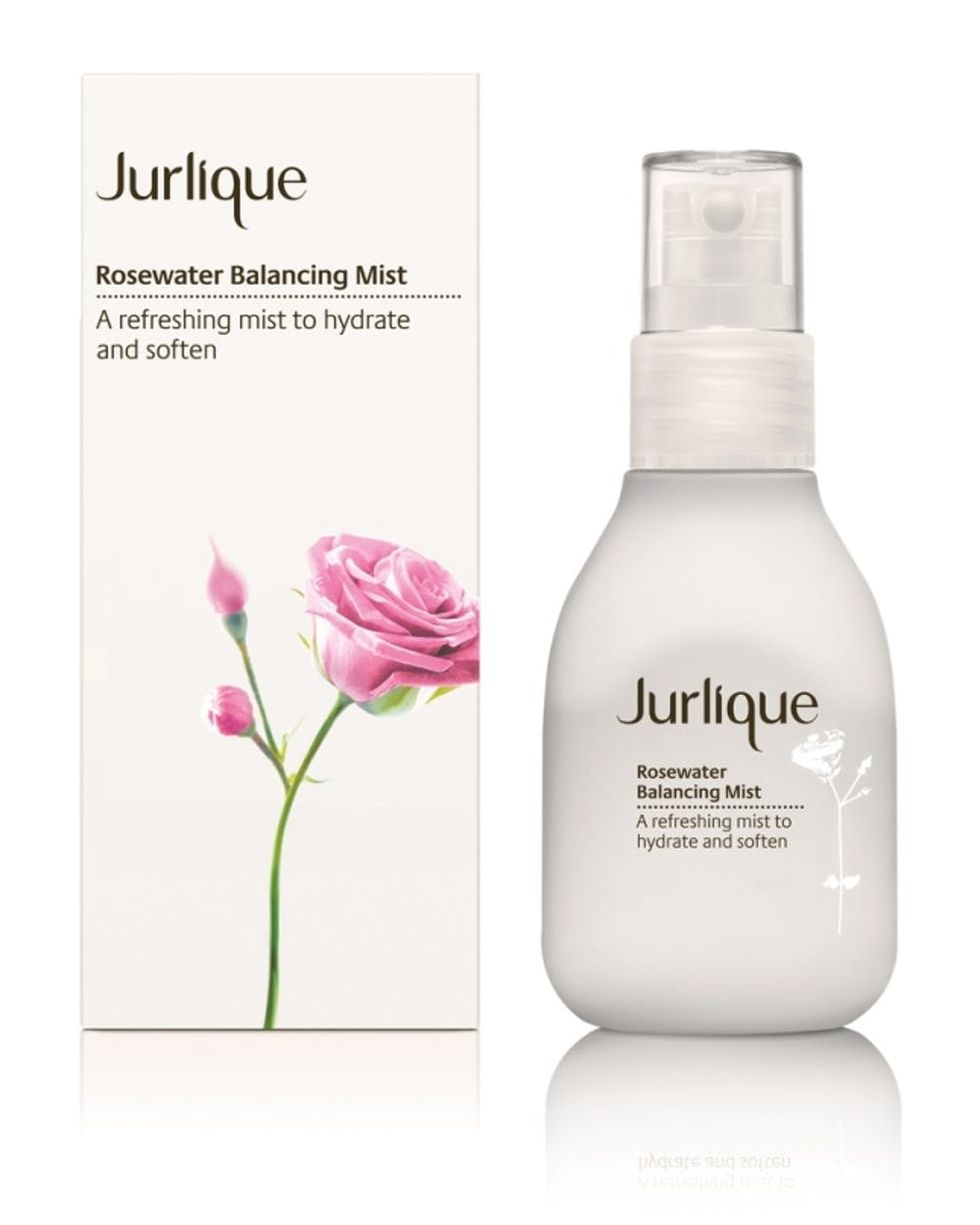 32. Toner ($22): Toner may seem like an outdated and unnecessary step to your skin care regime, and while it's not a must for everyone, it's one more way you can achieve beautiful, glowing skin. Make sure you pick one that's right for you, whether you're looking for extra cleansing, acne treatment or just an added layer of moisture.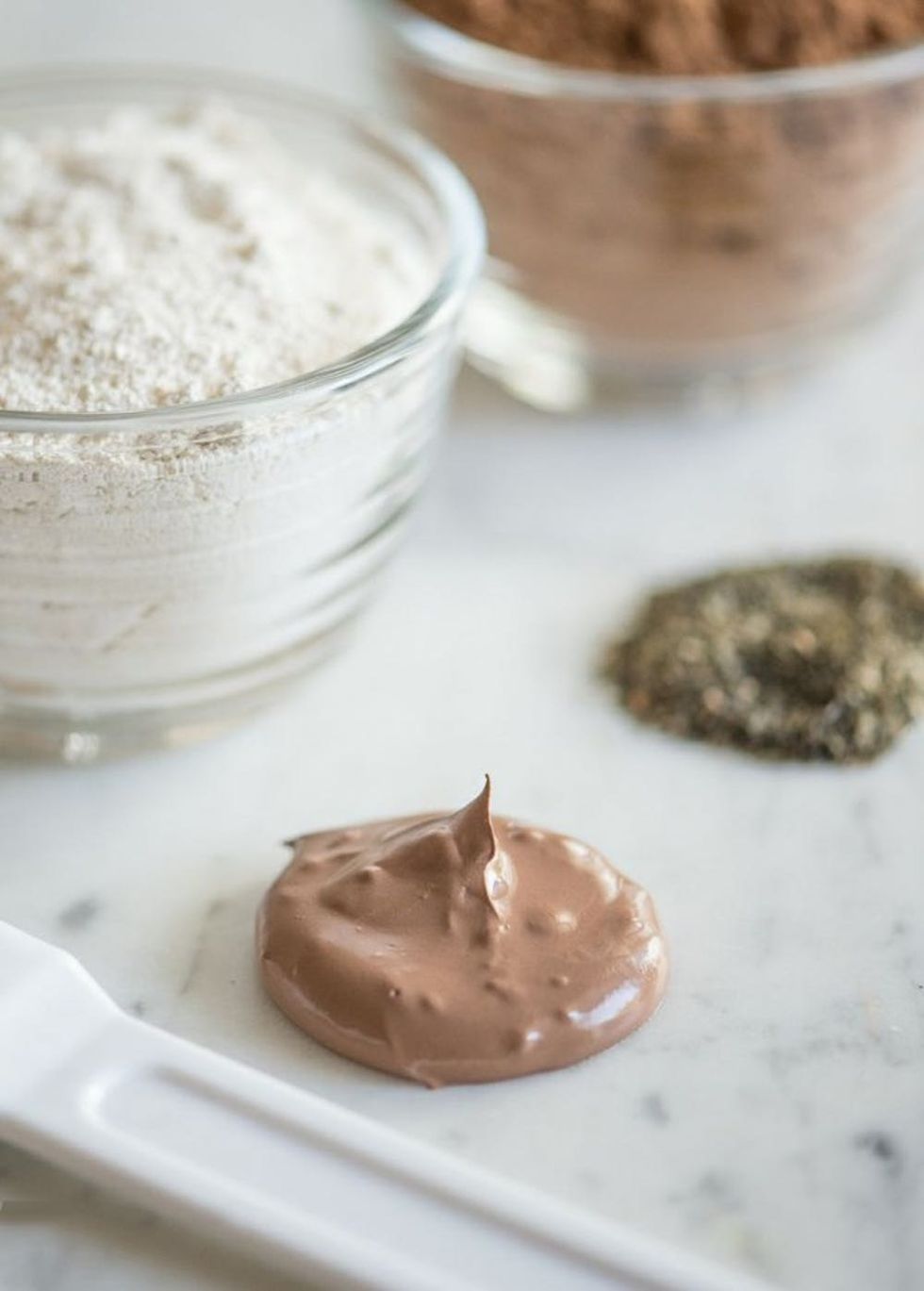 33. Clay Face Mask: Clear away all impurities before applying your night cream with a clay mask. This is especially a must-have if you have oily or acne-prone skin. (via Rawmazing)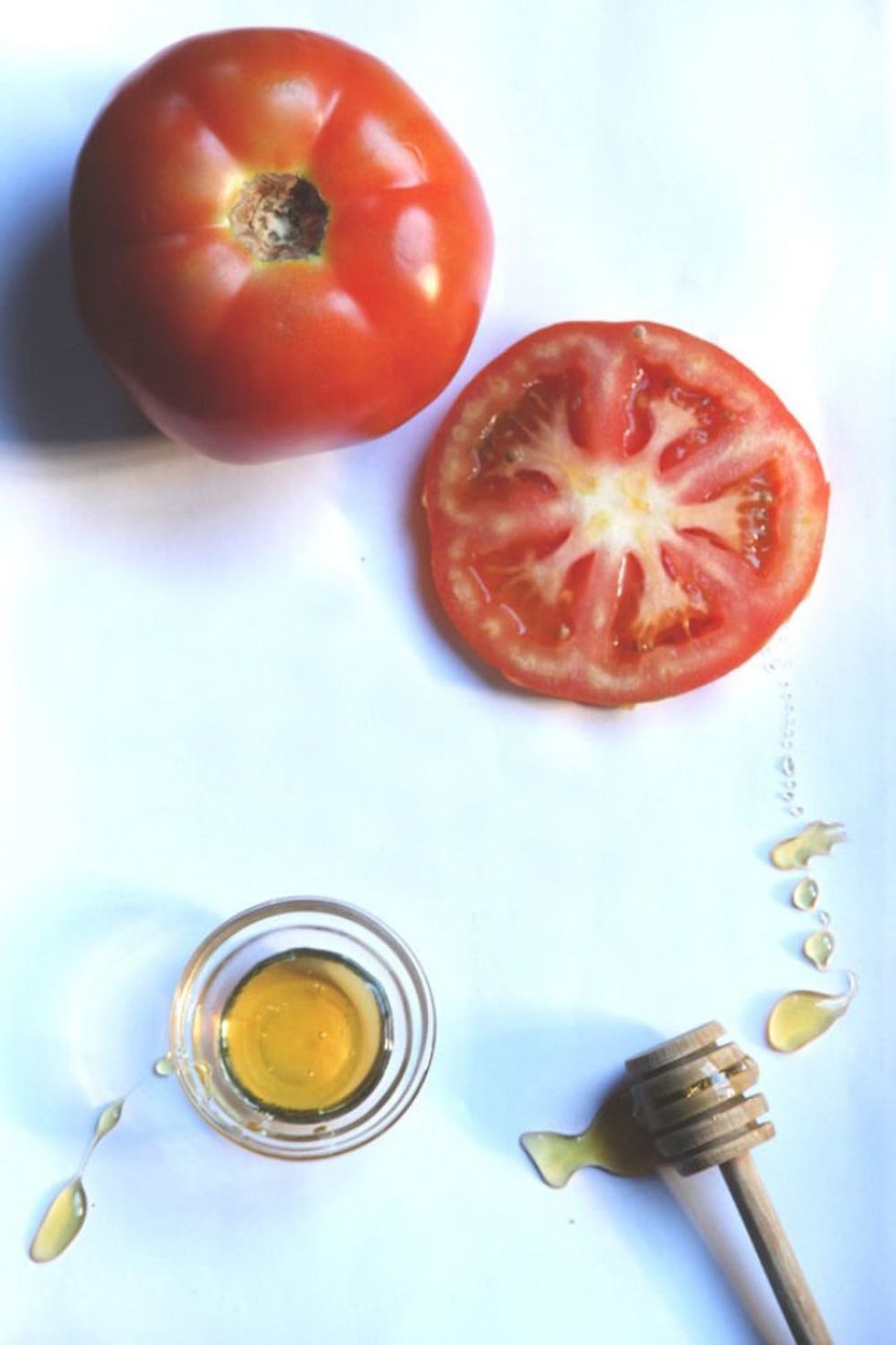 34. Tomato Honey Face Mask: Tomatoes are full of vitamins and minerals that aren't just good for your insides — they're also great for your skin. Make this mask with tomatoes and honey, and apply it at night (put a towel down on your pillowcase to prevent a mess). Wash the paste off in the morning for fresh skin all day long. (via Free People)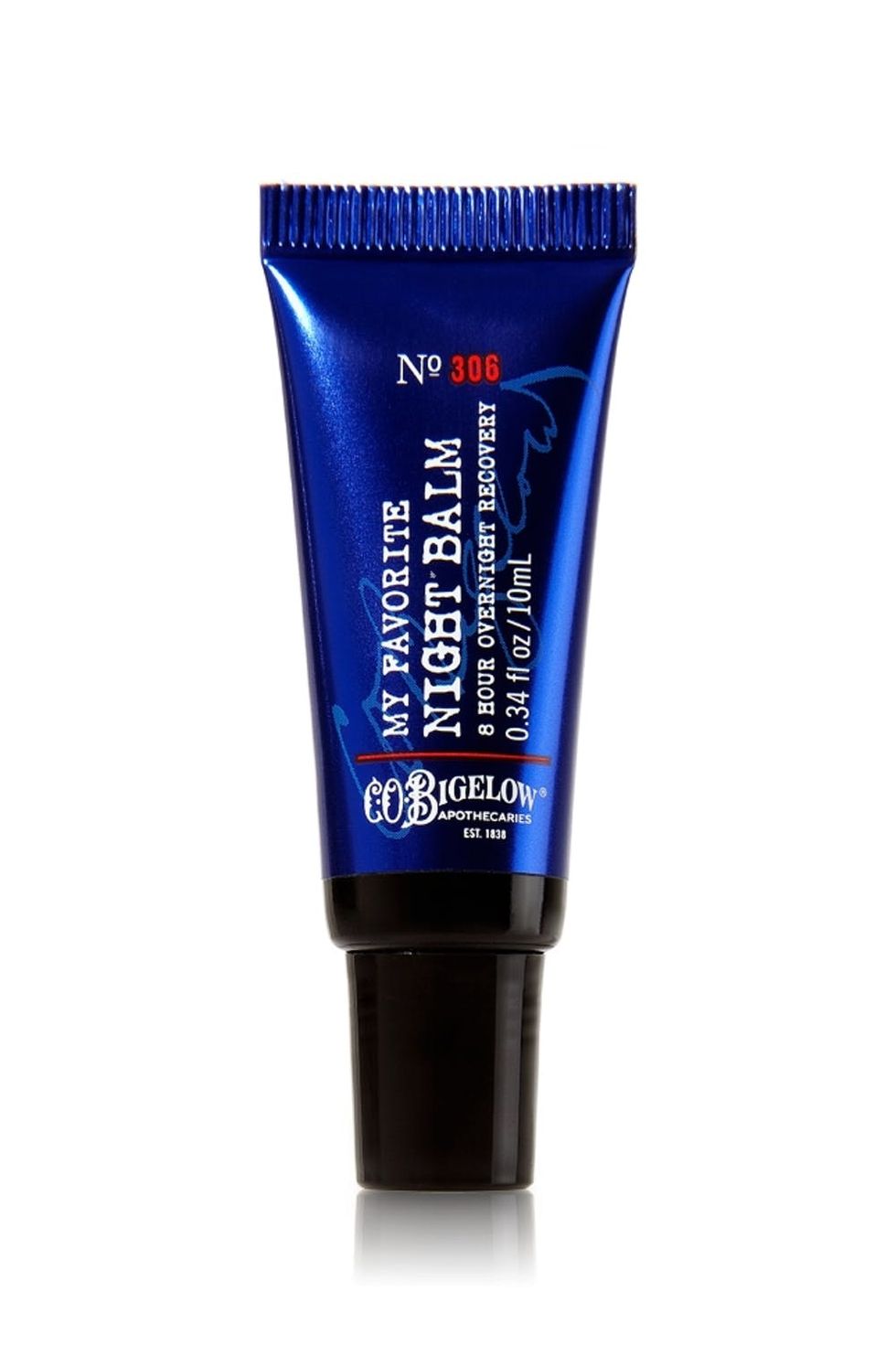 35. My Favorite Night Lip Balm ($8): Applying lip balm during the day does help chapped lips, but how often do you end up just licking/drinking/eating it off? Solve all those problems by applying this rich, shea butter balm at night and wake up to lips that stay smooth all day long.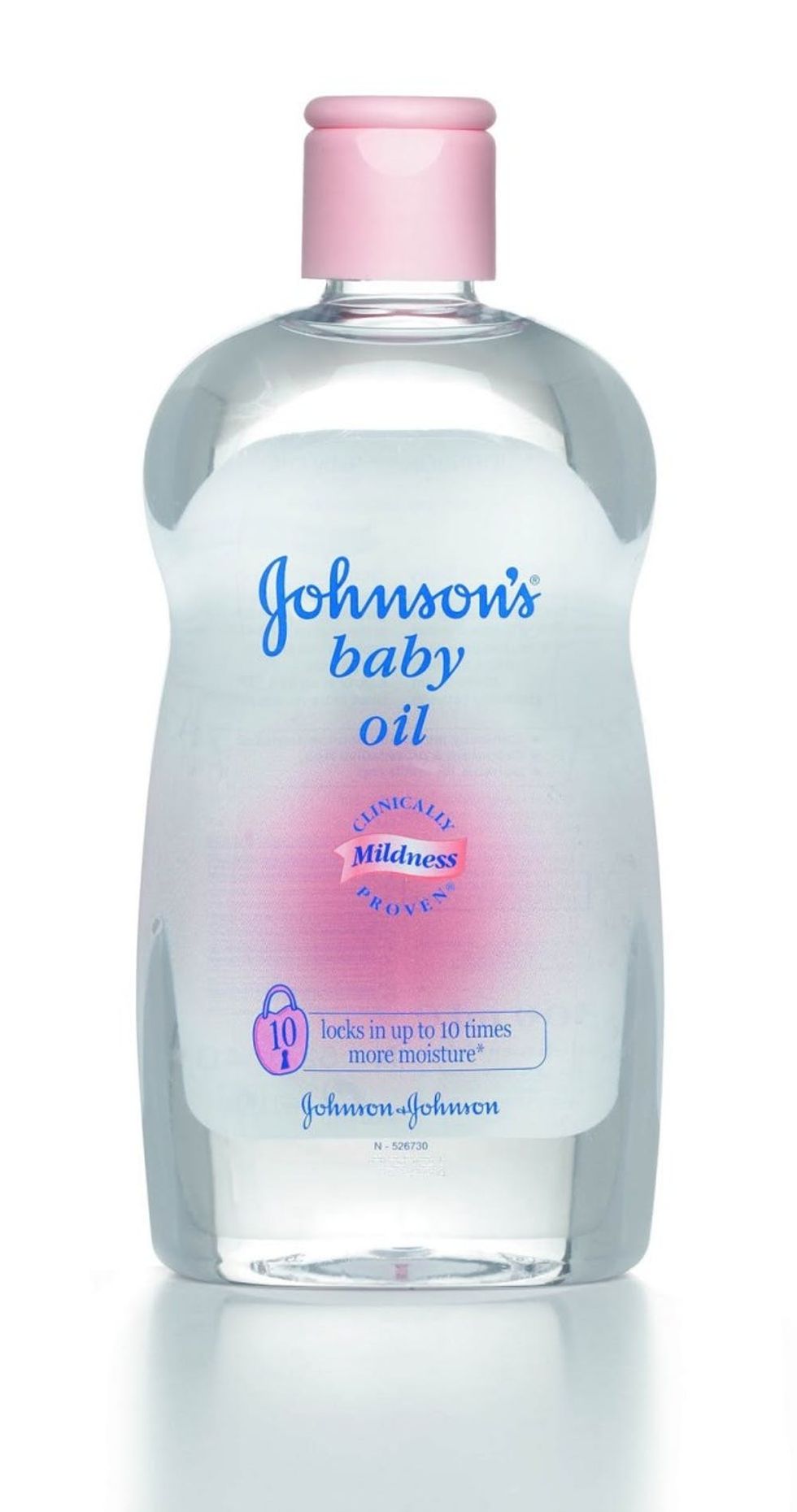 36. Baby Oil: Why should only babies get to use the good stuff? After taking a shower, apply a layer of baby oil all over your body and just lightly rinse it off. The leftover residue may be too icky for the day, but its perfect for soaking into your skin as you sleep. (via Fustany)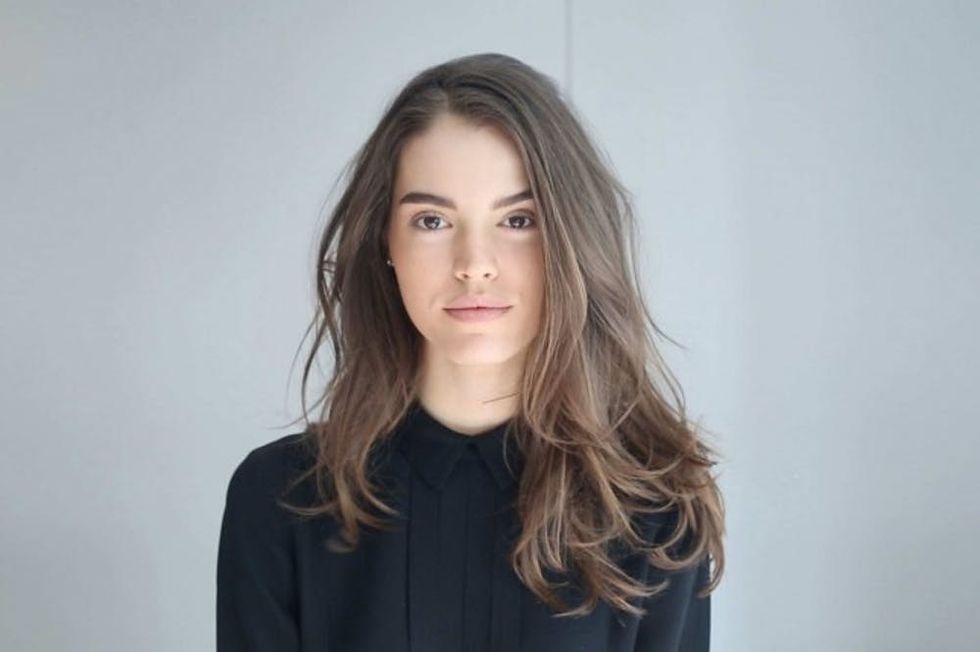 37. Beach Waves: We all want hair that looks bed-head messy but doesn't look like a hot mess. Twist damp hair into mini buns (buns give a looser wave than braids), and sleep on it for that ideal messy look. If you have hair that doesn't hold curls, apply some Oribe Curl Mousse ($37) first. (via NY Mag)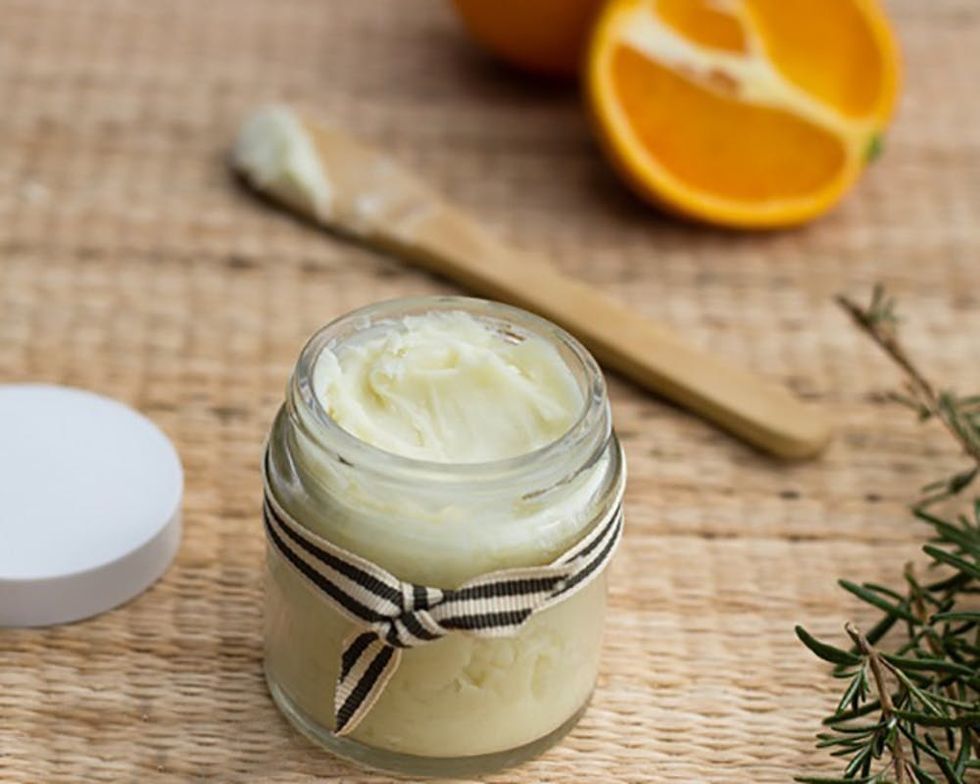 38. DIY Foot Balm: This thick foot balm is perfect for applying overnight, and a small amount goes a long way. A combination of the best and most intense moisturizers, plus a few drops of rosemary, orange and lemongrass essential oils, make this luxurious and sweet-smelling. (via A Fresh Legacy)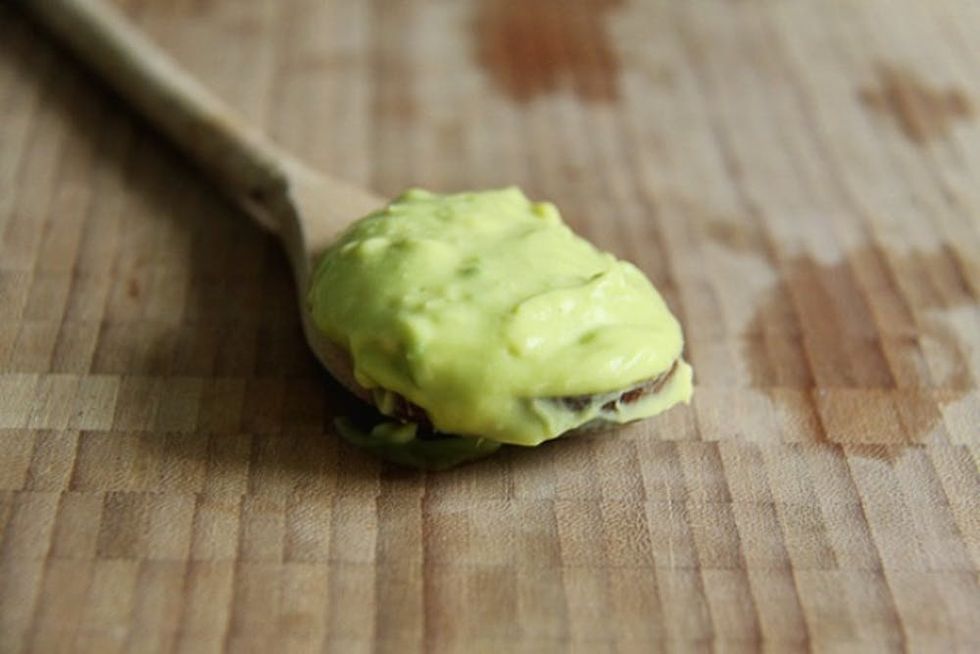 39. Avocado Hair Mask: No, this is not a recipe for guacamole! As yummy as it tastes, avocado also does wonders for dry hair. Make a paste of pure avocado or mix it with other enriching products like olive oil and massage the buttery concoction into your hair and scalp. Leave it in for at least an hour, or better yet overnight, for best results. (via You Queen)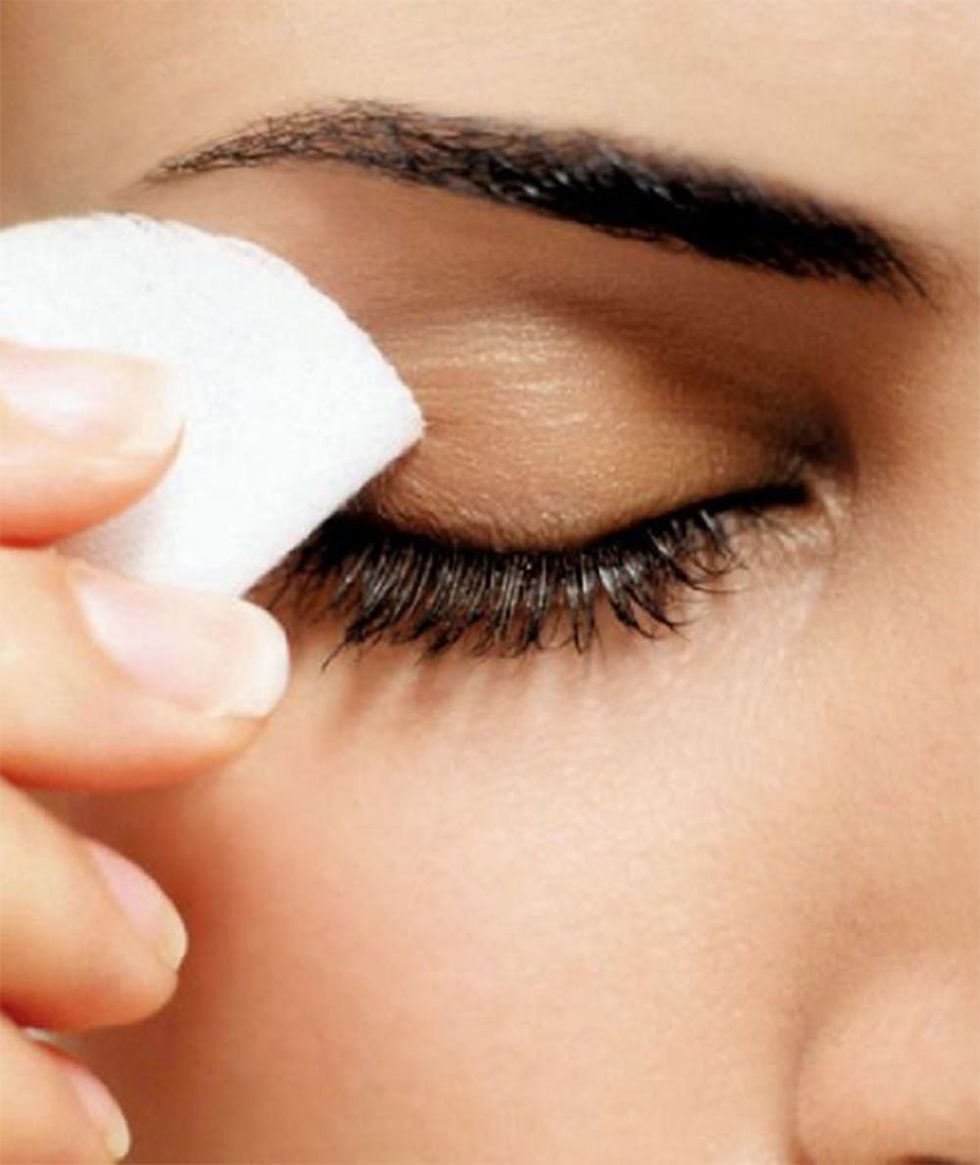 40. Vaseline: Vaseline is the ultimate multipurpose beauty product and proof that you don't need to spend a fortune to get the best benefits. Use it to make a scrub, moisturize feet, treat chapped lips, remove eye makeup… the list goes on! (via Top Inspired)
Do you have any tried and tested beauty tips you use before going to bed? Let us know below!
Natasha Reddy
Engineer by day, blogger/baker/DIY-er by night. Lover of mimosas, books, hot sauce and traveling the world. When Natasha's not working on her blog,
Frankly, my dear
, she can be found making to-do lists, giving in to her unabashed love of teen TV (PLL, anyone?) and waiting for Zara to go on sale.
Health