Issa Rae Is Challenging What Hollywood Thinks is Relatable
Dec 01, 2017
by
Issa Rae Is Challenging What Hollywood Thinks is Relatable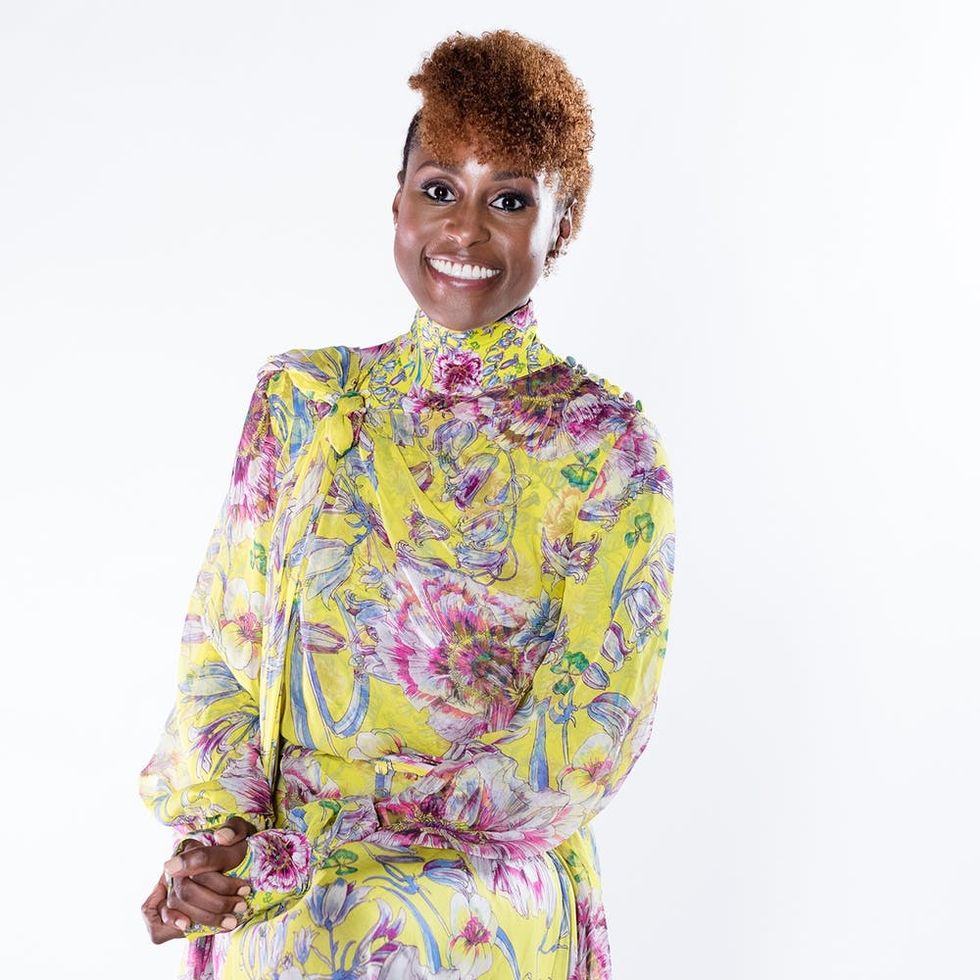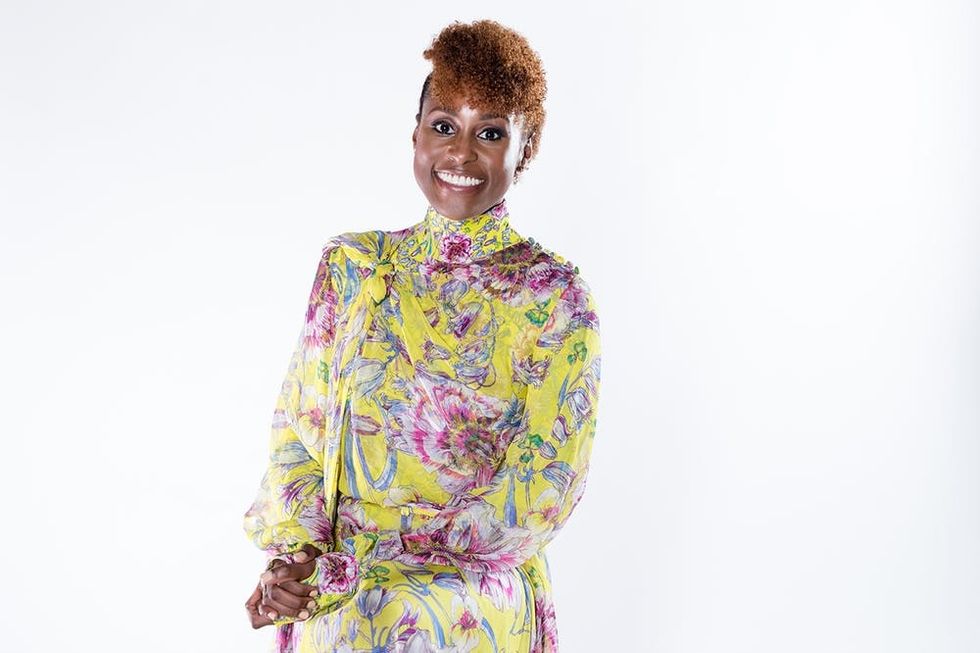 Love and Basketball was the first film Issa Rae watched that she felt like she deeply related to. "I remember seeing a regular Black love story and wanting to be a part of that, wanting to create that myself," she says in an essay for Time Magazine. It says a lot that Rae had to wait until the age of 12 to see someone like herself portrayed onscreen in a real way.
Issa Rae, the co-creator, writer, and star of HBO's hit series Insecure, recalls being told that the reason the entertainment industry is prominently white is because Black people "aren't relatable on-screen." Rae strongly disagreed with that idea and set out to prove the those Hollywood execs wrong. So far, she's off to a roaring start.
Rae's show, now going into its third season, is one of a handful of new programs that offer an honest, multifaceted view into the lives of young, Black people in America. Like in Donald Glover's Atlanta, Kenya Barris' Black-ish, and Spike Lee's Netflix reboot of She's Gotta Have It, the characters in Insecure are all going through the same adulting struggles as the rest of us, but they're doing it through a lens we haven't had a chance to see much of yet.
"I want women to really take part in owning the say over our bodies, over ourselves, over everything."
Insecure is centered around two Black BFFs in Los Angeles. Rae's on-screen alter-ego Issa Dee works for a non-profit. Her bestie Molly Carter is a big-shot lawyer. Together they deal with things like the modern dating scene and the ups and downs of female friendship. On top of that, Dee and Carter are also trying to figure out how to be respected as two young, Black professionals in offices that are predominantly white.
In Insecure's pilot episode, there's a scene in which Rae's co-workers ask her to explain what "on fleek" means. In the newest season, Carter finds out that an equally qualified, male colleague at her law firm makes more than her. For the most part, the situations on the show are meant to be comically identifiable, but they're also created to make you think. Whatever your ethnicity may be, Rae wants you to take notice of how the experience you're seeing on-screen may differ from your own.
"I want people to talk about Insecure, I think that's the best part," Rae tells us. "The feedback after each episode and people talking amongst themselves about some of the themes in their own personal relationships and friendships and their workplace – those conversations are just really, really fulfilling for me."
Rae's stereotype-shattering work has made her a key player in Hollywood's fight for diversity. And while that's perhaps not something she had foreseen when she started, it's a role she embraces.
After Rae saw immense success with the web series that got her noticed (Awkward Black Girl), she launched a digital platform called Color Creative that supports the work of women and minority writers. Nowadays, she advocates publicly and often for more Black representation in television and film. When a reporter at the Emmys asked her who she was rooting for, Rae famously responded, "I'm rooting for everybody Black."
This year has been a busy one for the 32-year-old. Season 2 of Insecure wrapped this past fall, she just finished working on her first movie (The Hate U Give), and now she's back in the writers' room working on season 3 of the HBO show. She also starred in JAY-Z's all-Black remake of a Friends episode and became a CoverGirl model. But those accomplishments seem to pale in comparison to the moment when Rae met Michelle Obama.
When describing her meeting with the former first lady, Rae closes her eyes and seems to go to another place. She says, "My skin cleared up. I didn't have any more worries. I was debt-free. I'm pretty sure I heard Heaven singing to me. I've never related to someone so much."
Totally earnestly, she adds, "It felt like I knew her and that she was in my family, which she is. I made her adopt me and invite me to her house in Chicago. She promised that she would, so I'm just waiting on the invite. It's going to come any day now."
"People's feet are being held to the fire to change things, to make a difference, to acknowledge the disparities."
Rae's high-profile run-ins are proof that her talents and the opportunities she's helping to create have a real and lasting influence in an industry that's going through an immense amount of (much needed) change.
"People are calling things out [in the entertainment industry]. Whether it's with representation, whether it's with equal pay, whether it's with anything that people don't feel like is fair or feels antiquated or feels exclusive," she says. "People's feet are being held to the fire to change things, to make a difference, to acknowledge the disparities."
As with many American women, Rae's 2017 came with its highs and lows, but Rae says she'll remember this year as the year of "voicing and doing" – and that's something she wants to see carry over into the new year.
"I want women in 2018 to continue to be vocal, to continue to champion one another, to not let our rights be diminished," she says. "I want women to really take part in owning the say over our bodies, over ourselves, over everything."
This profile is part of our new project "Year in Women." Check out all the women featured: