Jell-O Play Launches Edible Slimes, So Playing With Your Food Is Totally Acceptable
Nov 15, 2018

Even when we were told not to play with our food as kids, Jell-O seems to be one of those foods that begs to be jiggled, squished, stretched, juggled, and dropped. The brand is fully aware of this, which is why its latest product makes all of the above totally acceptable. Jell-O Edible Slime is on pre-order right now on Amazon for $10 in both Unicorn and Monster varieties. Are you ready to get your slime on?
---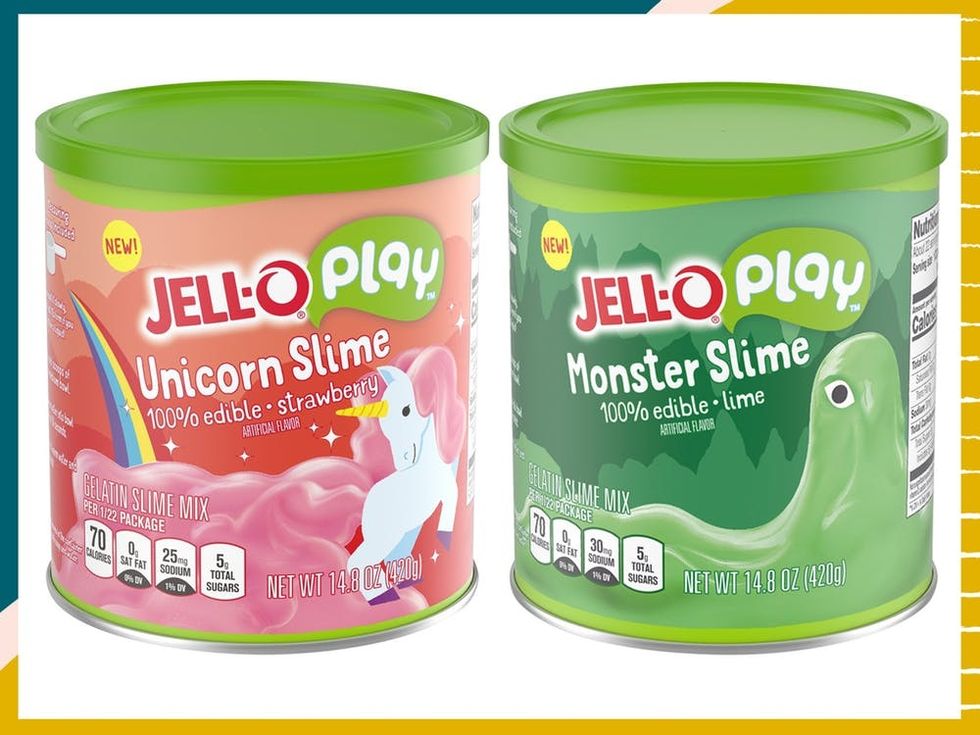 The Amazon product page shows you just how easy it is to make. Just add warm water to the gelatin mix to create a gooey slime in either pink strawberry or green lime. Unlike regular Jell-O, the slime is ready as soon as you stir it all together and lasts about an hour before it dries out. FYI, Jell-O does not recommend keeping it the fridge or freezer for later play, but each package comes with enough mix for two rounds of fun time. If you happen to have kids in your life (or are an adult who refuse to grow up), you're aware that slime is capable of making quite a mess. Jell-O says its product won't stain hands or clothes and will wash out with soap and warm water. Hurray for that!
Will you be be putting edible slime in someone's stocking this holiday? Tweet us at @britandco.
(Images via Jell-O)
Aly Walansky
Aly's writing can be seen across the Internet as well as in several print publications. She contributes regularly toToday.com, AskMen.com, BravoTV.com, BRIDES.com, FoodandWine.com, Orbitz, Men's Journal, Popsugar, SheKnows.com, Stylecaster, Women's Health, YourTango, and many more.
Food News
If you lack a certain way with words, then perhaps you can rely on showing how you feel this holiday season with an artful greeting card you can make at home! Brit dropped by our crafting studio where we teamed with Camp by Walmart to create a choose-your-own-adventure holiday card tutorial. In the interactive video, it's up to you to decide what type of card you want to make — sentimental, or stylish? Three-dimensional, or keep it simple? After you've selected your design vibe, Brit helps you assemble it all together so your last-min card is ready to send. Get ready to pick up a few new DIY tricks when you watch the video now!
Holidays