Kelly Clarkson's Creative Family Christmas Card Might Hint at a Baby Name
Dec 09, 2015
The holiday season is filled with lots of to-dos: decorating, shopping, cleaning before relatives arrive, mentally preparing for relatives to arrive. Between all that running around, don't forget to send your holiday card too. If you're having trouble thinking of a theme, take a cue from Kelly Clarkson, who recently posted an epic Game of Thrones-inspired Christmas card on Instagram.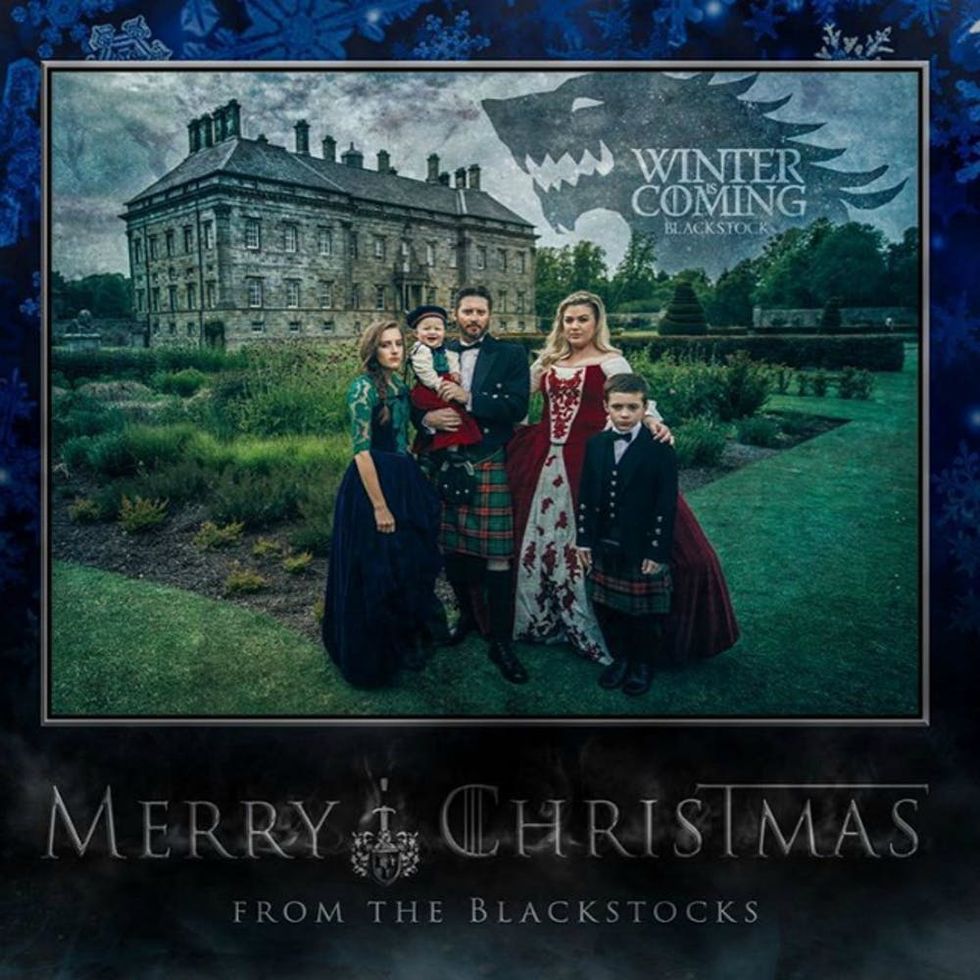 ---
The family is pictured in front of a castle in clothing reminiscent of the show — Kelly's hubby, Brandon Blackstock, is sporting a kilt, and Kelly is in an elaborate red and white dress. Also pictured are Seth and Savannah, Blackstock's children from his previous marriage. To make the photo even more authentic, the family opted not to smile. Well, all except the couple's baby daughter, River Rose, who looks as happy and adorable as ever.
The photo caption reads "Merry Christmas from the Blackstock clan! @gameofthrones #gameofthrones #winteriscoming #riverisnotworried." The hashtag #winteriscoming, along with the logo in the top right corner, has rumors circulating that the couple's new baby will be named Winter. Kelly and her husband are expecting a baby boy, which the singer announced in October on Instagram. Of course, this could totally just be a reference to House Stark's motto in Game of Thrones, but it certainly does have us wondering. After all, GoT-themed baby names are having a major moment. Guess we'll be seeing a lot more Aryas and Jorahs in the coming years.
Did you send a creative holiday card this year? Share yours @BritandCo!
(Photos via @kellyclarkson +Robin Marchant Stringer/Getty Images for SiriusXM)
Corie Hengst
Corie is a freelance writer, editor and self-proclaimed grammar nerd. Over the years, she has written and edited a variety of articles ranging from travel to finance to beauty. When she's not writing, you can find her surfing travel websites, cooking and teaching at Gotham Writers' Workshop in New York City.
Entertainment