This Story Will Make Sure You Never Share Your iTunes Password With the Kids
Jan 17, 2016
Teaching kids STEM, coding and letting them get hands on with technology are all very good things. While technology and children go hand in hand in today's day and age (in fact, sometimes they're better at it than you!), it's still important to set as many boundaries as you can, not only for their health but for your wallet. Not to make a serious understatement or anything, but kids are not always on their best behavior. Leaving them alone with a smartphone, your iTunes account and a saved credit card? That can be a recipe for trouble, as one dad in the UK learned.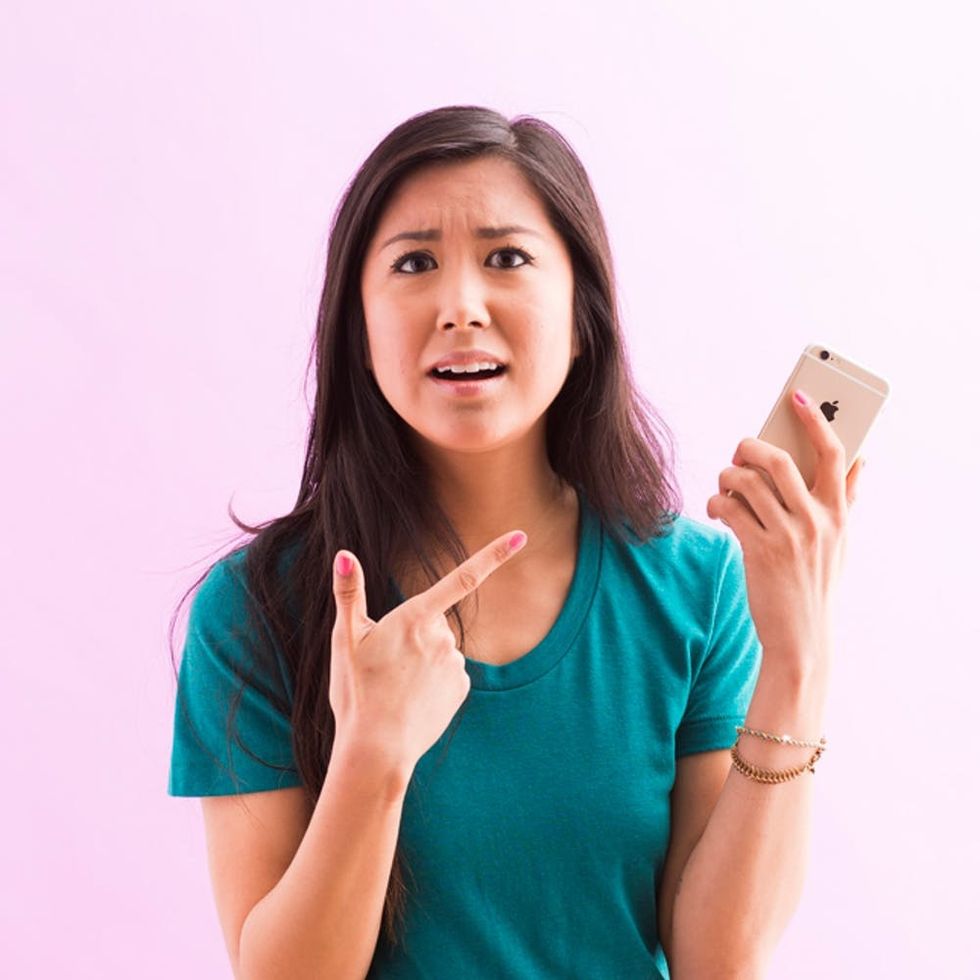 ---
According to The Daily Mail, Mohamed Shugaa was blindsided when he received a £4000 bill from Apple (that's almost $6000!) on his credit card. Appalled by the number, he did some digging. Turns out his 7-year-old son, who had access to his dad's smartgadget, had been charging up a storm on the game Jurassic World without even knowing what he was doing. In just five days, he had run up 65 transactions, including a one hour session that cost dad $2200.
The family got their money back after 10 days, but having a credit card maxed out for that long still made Mohamed uneasy, especially with a family to support. While Apple has changed its "Free" button to "Get" to help more people understand that not all apps are actually free, there are still some things you can do to protect yourself and your account.
The Daily Mail suggests going to iTunes, scrolling to the bottom of the page and clicking on "In-App Purchases" to educate yourself on what exactly purchases entail. On your iPhone, you can also go to Settings > General > Restrictions and tap "Enable Restrictions" to configure those limitations and even turn off in-app purchases. In Settings, it's also possible to filter app usage by age range and set parental controls that require your iTunes password for each purchase (but the key is you can't give your kids your password). Or, to make it even more safe, use the TouchID.
Whatever your circumstance, try talking about it as a family and laying down some ground rules first.
Tweet us any ways you keep your family digitally safe @BritandCo!
(h/t The Daily Mail)
Lauren Finney
Drawing on years of experience in both fast and luxury fashion, Lauren brings her editorial eye to any project she's working on, from fashion writing, photo shoots, market work, social media, styling, blogging, public relations, and events. She currently resides in Nashville, Tennessee.
Entertainment
Still haven't taken up that new creative skills you swore you'd learn this year? Or ready to take your design skills to the next level? Let's say so long to the weirdest year ever by checking those big learn-something-new goals off our perpetual to-do lists.
We've teamed up with Clorox to give you the gift of unlimited creativity now through the end of the year. Once you sign up, you can take as many of our 120+ classes as you want for FREE for one whole month!
Here's how it works:

Head to brit.co/learn and sign up for the "All Access Pass."
Use the code "CLOROXCARES" at checkout to redeem your free month of classes.
You will be automagically signed up for Clorox's email list once you redeem your free all access pass. (It's the #1 Choice for Disinfection!)
Your pass lasts one month from when you checkout. This means you have unlimited access to all the classes during that month.
This offer is valid now through December 27, 2020.
Browse our catalog to find the right class for you, tell a friend and take the class together over Zoom, or organize a 'cocktails + crafts' night with a friend in your bubble so you can learn something new together.
What are you waiting for? Time to start learning all the things!

Thanks to Clorox for making this happen! When it counts, trust Clorox.
Lifestyle