5 Products from Kim Kardashian's $2K Makeup Routine You Can Actually Afford
Feb 26, 2015
If you had a hunch that Kim Kardashian West's makeup routine was a tad extravagant, you were right. The reality TV star revealed her daily makeup regimen in a recent interview with beauty blog Into the Gloss, and while the actual process is a lot less high maintenance than we thought (save an at-home LED light therapy machine) the cost — upwards of $2K — is fairly shocking. For a non-celebrity, we mean.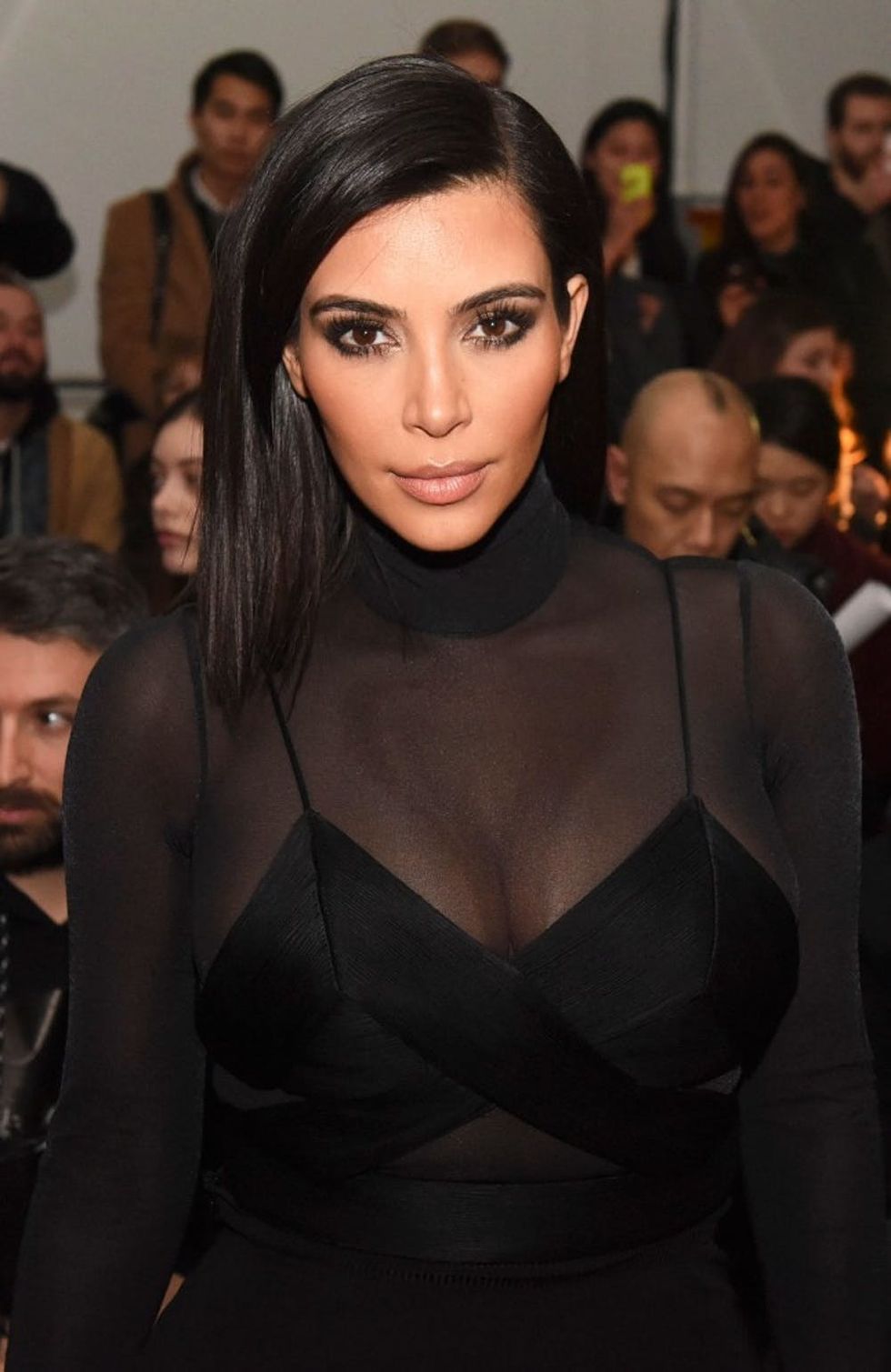 ---
But not every product has a completely over-the-top price tag. Not only are some super affordable (we're talking drugstore beauty, under $10 affordable), it also turns out that some of Kim's go-to beauty products actually match our own, and very likely yours too. Scroll through to see five Kim-approved beauty products you can actually afford, and peep which of her faves you *might* be using already (we bet you didn't think you'd have that in common).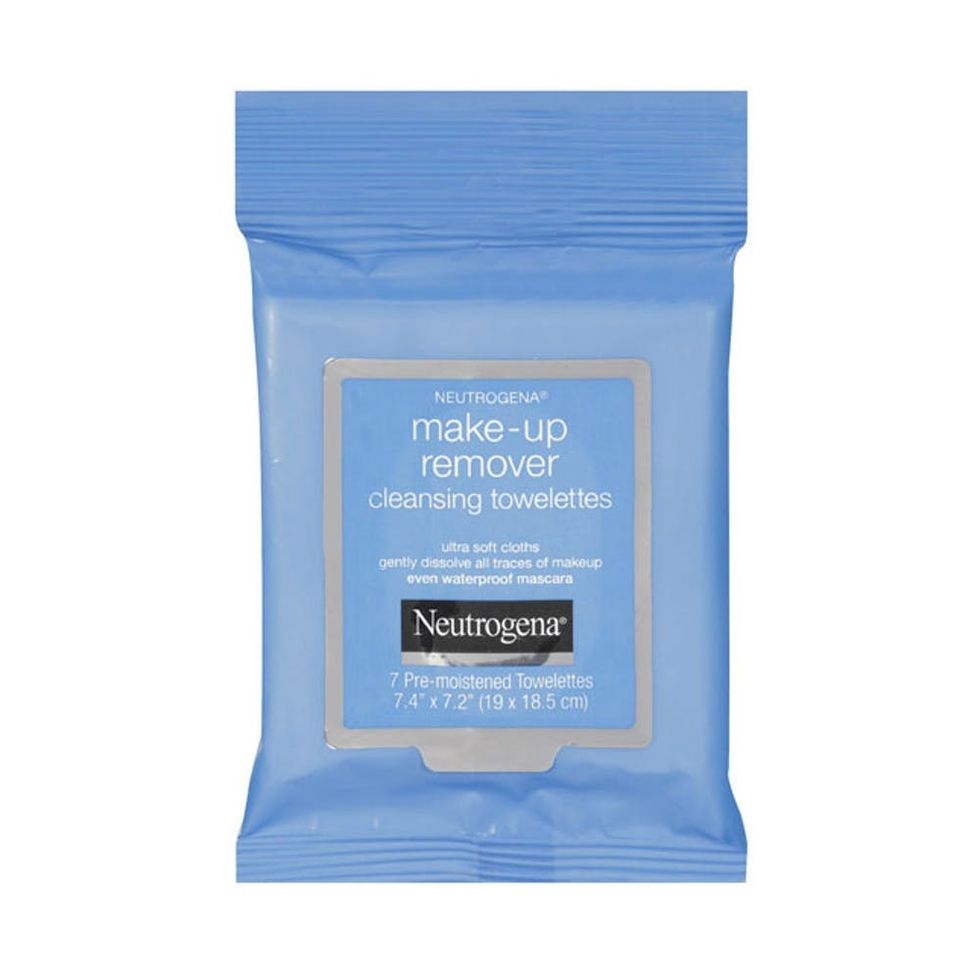 1. Neutrogena Make-Up Remover Cleansing Towelettes Ultra Soft Cloths ($2): Kim is twinning with tons of ladies over her preferred method of makeup removal: the trusty Neutrogina Cleansing Towlettes we've been using since we started applying glitter-specked Smuckers as tweens. And she loves them for the same reasons we do. "They take off everything but really gently — even mascara!" she told ITG of her two-step removal process, "first with a wipe, and then I used the By Terre Purté de Rose Refreshing Cleansing Gel ($52)."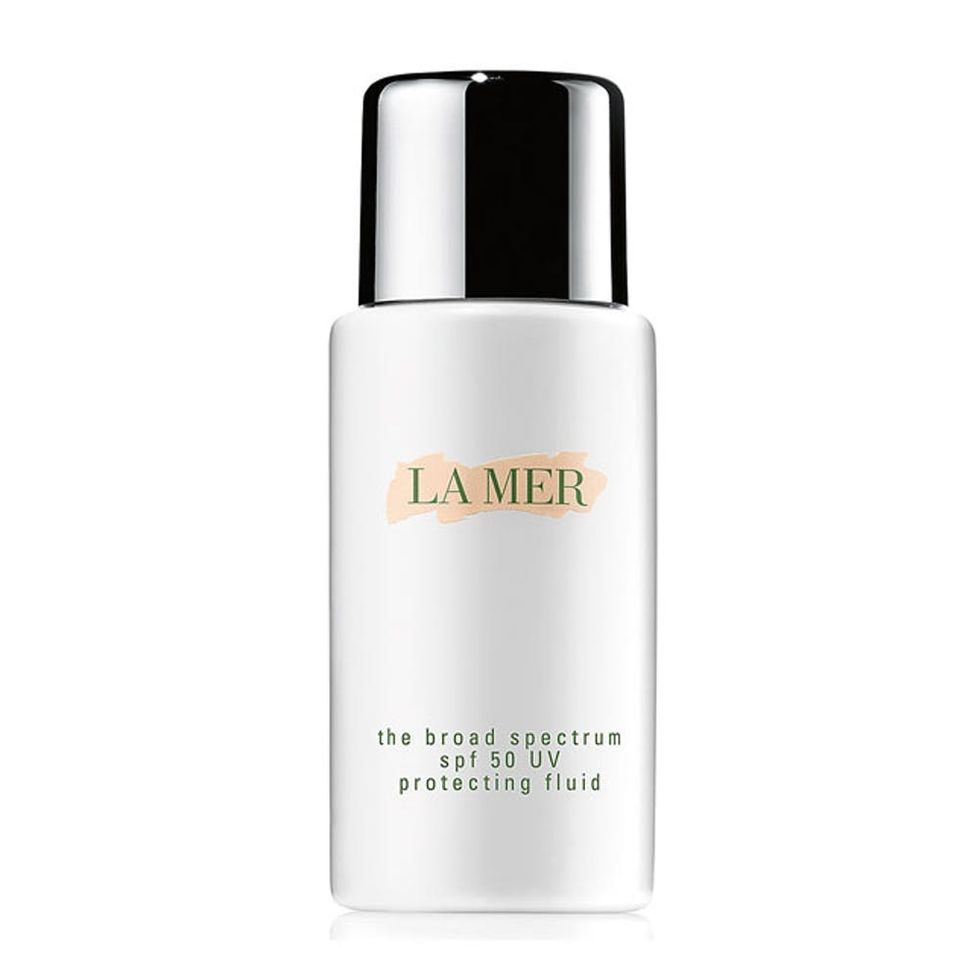 2. La Mer The SPF 50 UV Protecting Fluid ($85): No matter if you live in LA like Kim or somewhere the sun doesn't shine as brightly, you should always incorporate SPF into your beauty routine. Mrs. Kardashian West's preferred UV-blocking product *is* on the pricey side (it costs as much as almost eight drugstore-grade bottles), but she backs up why it's worth the splurge. "It's really thick and not white. It's SPF 50 but really sheer — I love it." 100% blendable sunscreen? We love that too.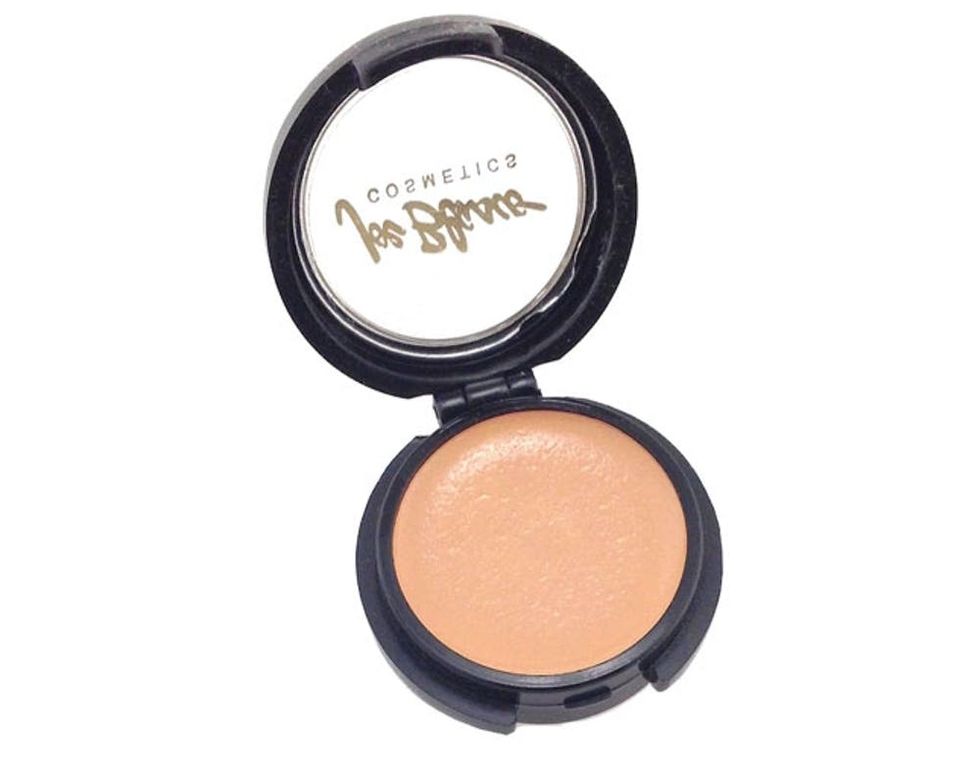 3. Joe Blasco Ultrabase Foundation ($22): Kim's affinity for this "old school, heavy" foundation is adorable. "My dad got me makeup classes for Christmas when I was like 14 at some Joe Blasco makeup school, and I've worn that foundation ever since," Kim said to ITG. We love the sentiment behind this pick: embrace your beauty guilty pleasures.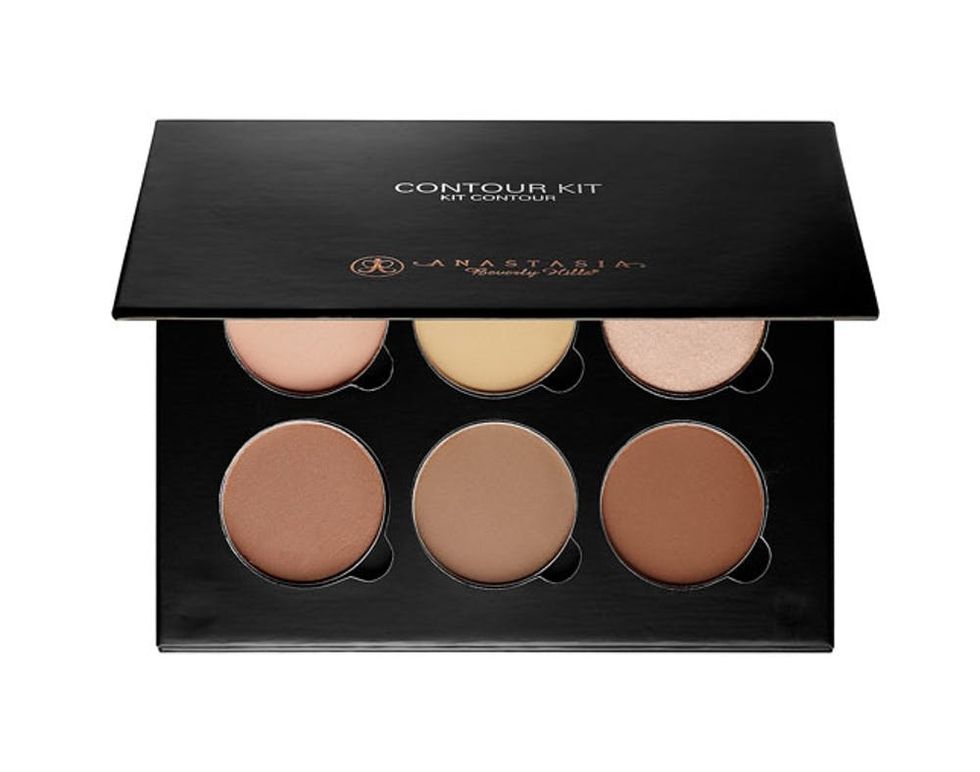 4. Anastasia Beverly Hills Contour Kit ($40): Of course the queen of mega contouring would have her own face-perfecting kit. "I always contour my nose, and I love to contour my cheeks — [this kit] is great for that," she told ITG, and the praise is warranted. The palette comes with a versatile selection of three highlighting and three contouring shades, so you can precisely sculpt, enhance and define your features. (PS: we're big fans of Anastasia Beverly Hills brow products, and Kim is too — she gets her brows done by founder Anastasia Soare).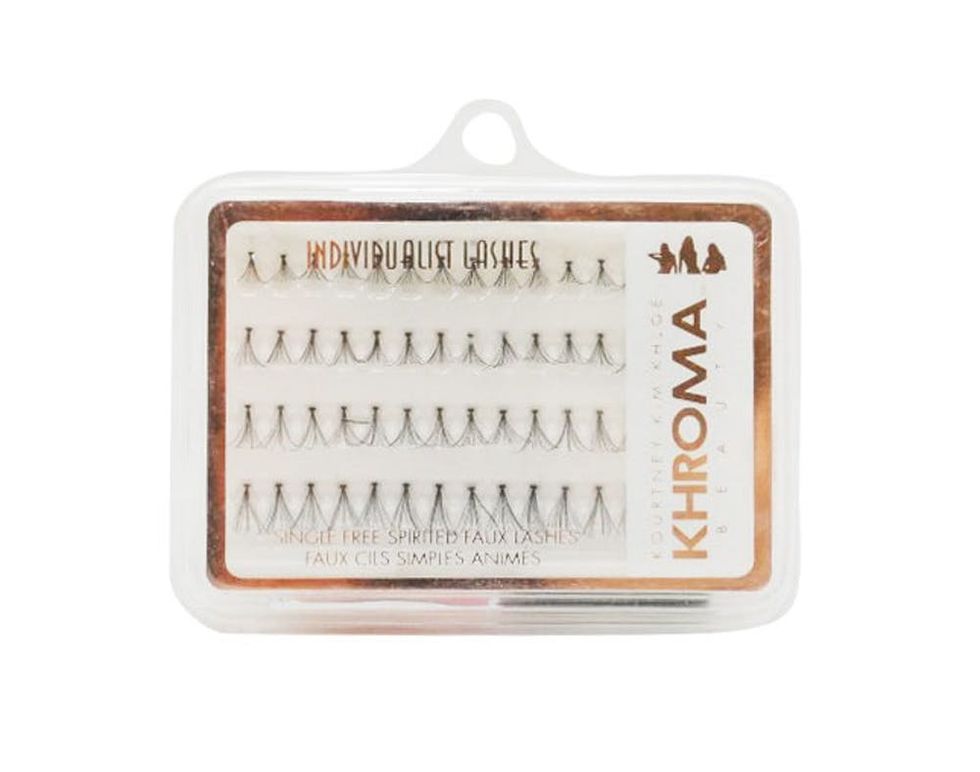 5. Khroma Beauty by Kourtney, Kim and Khloe Kardashian Individual Lashes + Adhesive ($8): Truth: Kim's lash game is next-level, and all thanks to a glamorous combo of Lancôme High Definition Mascara ($28) and the help of a few falsies from her own beauty line. "I wear false lashes during the day sometimes, and our line actually has some of the best false lashes — our glam team can tell you," she told ITG. While we've never tested the Kim-branded lashes, we can speak to the goodness of individual faux lashes, which is one of our favorite ways to subtly enhance your lashes day or night.
What are your favorite celebrity beauty secrets? Tell us which ones you've incorporated into your routine in the comments below.
(Photo via Vivien Killilea/Getty)
Makeup