Kim Kardashian + Kanye West Welcome Baby #2 Early With This Sweet Announcement
Dec 05, 2015
The Kardashians (and the Kardashian Wests) do it big. Their personal celebrations (please see Kylie Jenner's bday and Kim KW's baby shower-themed-surprise-birthday) are generally grand and globe-trotting and public announcements usually involve a TV special, an exclusive cover story and/or the launch of some new, branded product. With the arrival of their son weeks early, Kim and Kanye decided to announce West Jr.'s birth this morning with a message that might surprise you — and might even give minimalists moms some inspiration.
---
In a sweet 'n' simple message on her website kimkardashianwest.com, Kim posted the below photo of her and Kanye holding hands along with the note:
Kanye and I Welcome Our Baby Boy! Kim Kardashian West and Kanye West welcomed the arrival of their son this morning. Mother and son are doing well.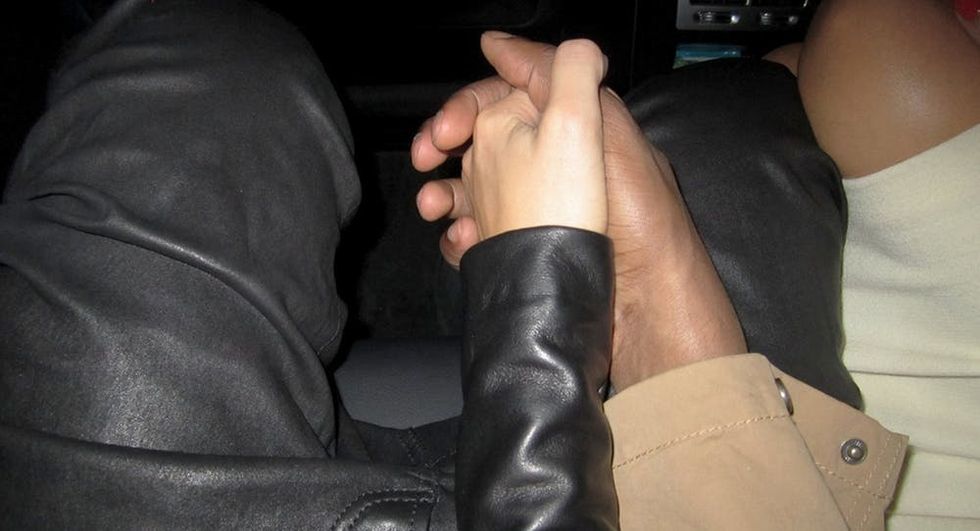 Congratulations to mother, son, father — and, of course, newly minted big sis North West. Now, ahem, about that baby name… (My personal favorite? "Klique West," from this funny article in The New Yorker. Just sharing the inspo, guys.)