Check Out the Custom Template We Designed for Your Wedding Website
Oct 15, 2016
Wedding planning shouldn't just be easy — it should be fun! One of our favorite ways for the modern bride to stay organized is, of course, the wedding website. From scouting the perfect dress to choosing the ideal appetizer, organizing a picture-perfect wedding is just a click away. But sometimes, finding a site that fits your style can be a bit of a task. Not only should it look and feel like you, but it should be easy enough for your grandma to navigate. And most importantly, it should save you time and stress, NOT add to it. Sound like a fairy tale? Well, we're taking part in a dream collab to make your dream come true.
We partnered with the friendly folks at The Knot to make it easier than ever to execute your wedding site in true B+C style. Introducing the B+C website design collection! To see the three exclusive wedding website themes we created for them (and choose one of your own), hop on over to The Knot. Their wedding website tool makes it possible to set up a custom site in minutes — for FREE!
---
To get started, simply choose a theme that speaks to your style from their mobile-friendly options. Don't worry — you can change your theme any time, so you're never locked in.
Here's a peek at the Floral Frame theme! Ooh, aah…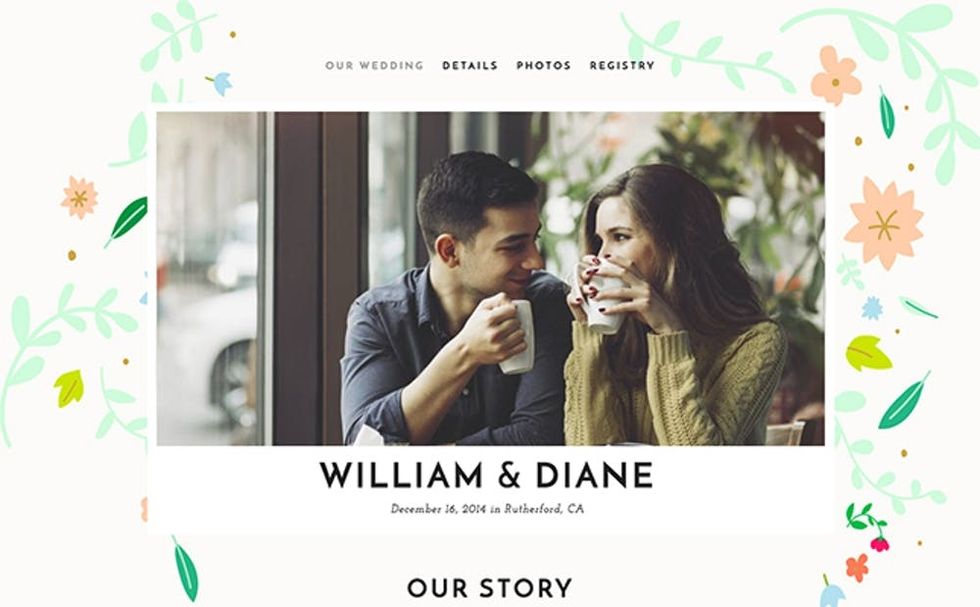 With your theme picked out, it's on to personalization! Their website tool lets you easily enter your information, upload photos and create a custom URL to share on your save-the-date and shower invites.
Not only does it look great, but there are also so many resources to help you prepare for the big day. Before the days of the wedding site, you'd be forced to juggle emails with your venue coordinator, hand-written RSVPs from all your cousins and texts from your florist. Not anymore! Consider The Knot's personalized tools your planning HQ. Round up your gift registries all in one easy list; make a budget; keep a personal checklist; manage your guest list, RSVPs and meal preferences and share all the important details with friends and family. There's even a place to find nearby venue and vendor recommendations and peruse real-life weddings for inspiration.
All of it, FREE.
Think that's nifty? Get this: You even have your own app! Yes, way. Once you download The Knot Wedding Guestbook App and invite your guests to do the same, you can make edits on the go and invite guests to upload their photos in real time on the big day.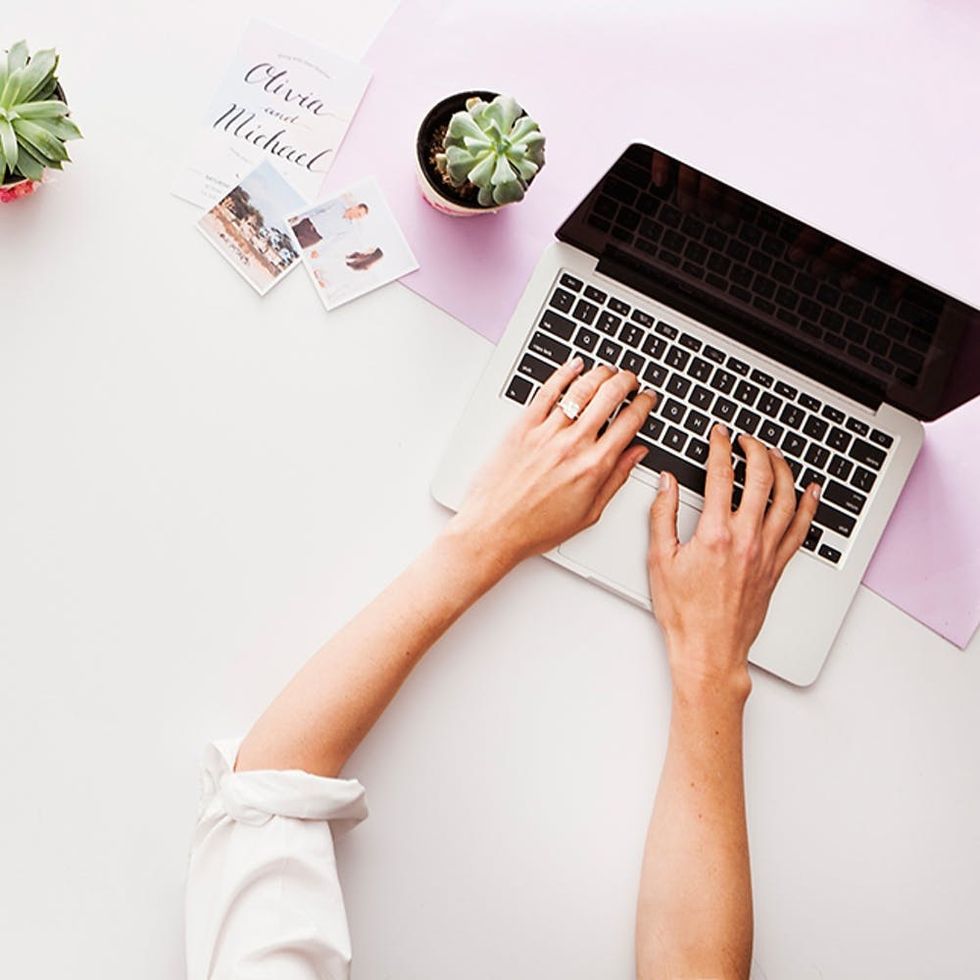 Got 10 minutes? Get on over to The Knot to get your wedding website up and running. See ya there!
Wedding Style