This Lisa Frank-Inspired Holiday Party Is Every '80s and '90s Kid's Dream Come True
Dec 19, 2016
Are you still searching for a fun way to get your friends together and celebrate the holidays? Then check out this Lisa Frank-inspired holiday party, complete with hot pink leopard print invites, googly-eye cookies and the sweetest pink Christmas tree you ever did see! There's a little bit for everyone to keep the party going in the most colorful and festive way. Scroll to see all the gorgeous decorations, DIYs and throwback-inspired ideas.
---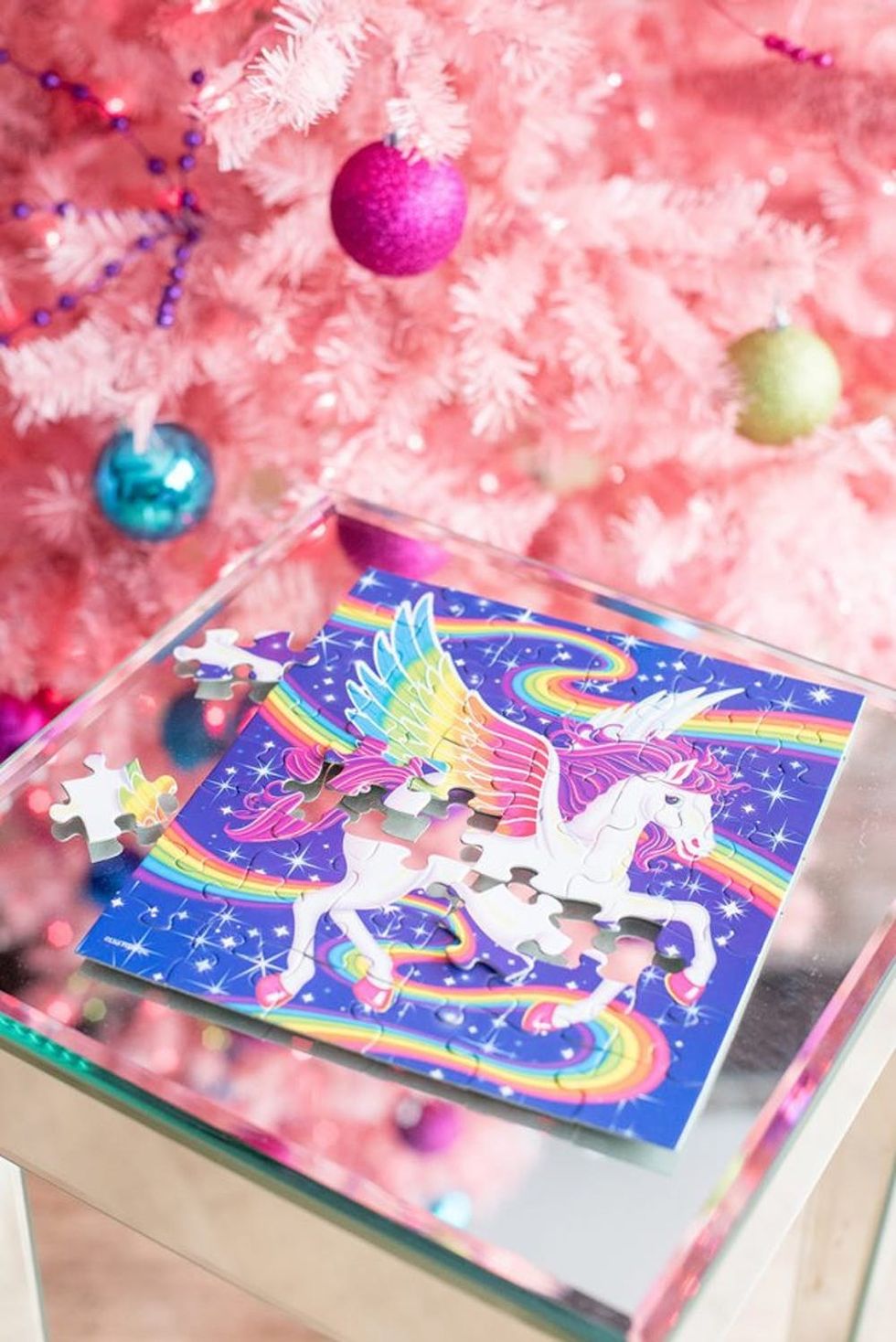 This holiday party inspo started with visions of all things hot pink, purple and teal and couldn't have been possible without my amazing vendor team who really helped bring this shoot to life. The first addition to the team? Mikkel of Mikkel Paige Photography, who shares my love of all things colorful and quirky like no other. Check out her amazing shots below and see how you can host your very own Lisa Frank-inspired holiday party.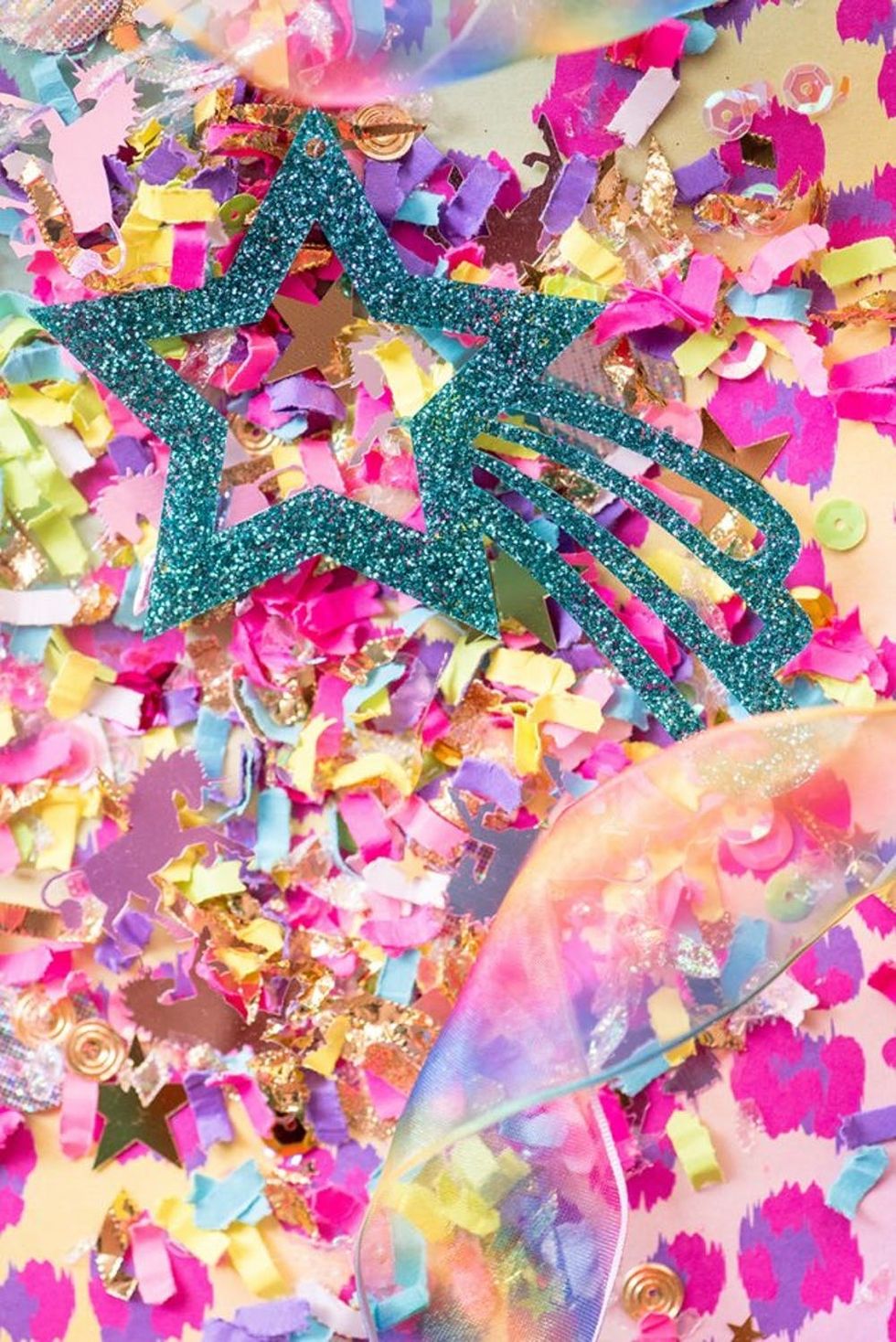 1. Trimming the Tree, Lisa Frank-Style
Wondering where to start? With a pink Christmas tree, of course! To honor the Lisa Frank color palette, we chose ornaments that were bright pink, lime green, aqua, purple and royal blue, with a healthy dose of sparkle. Pair that with kitschy items like shooting stars and unicorns, top it off with a glittery gold star and you'll have the perfect tribute to the queen of color.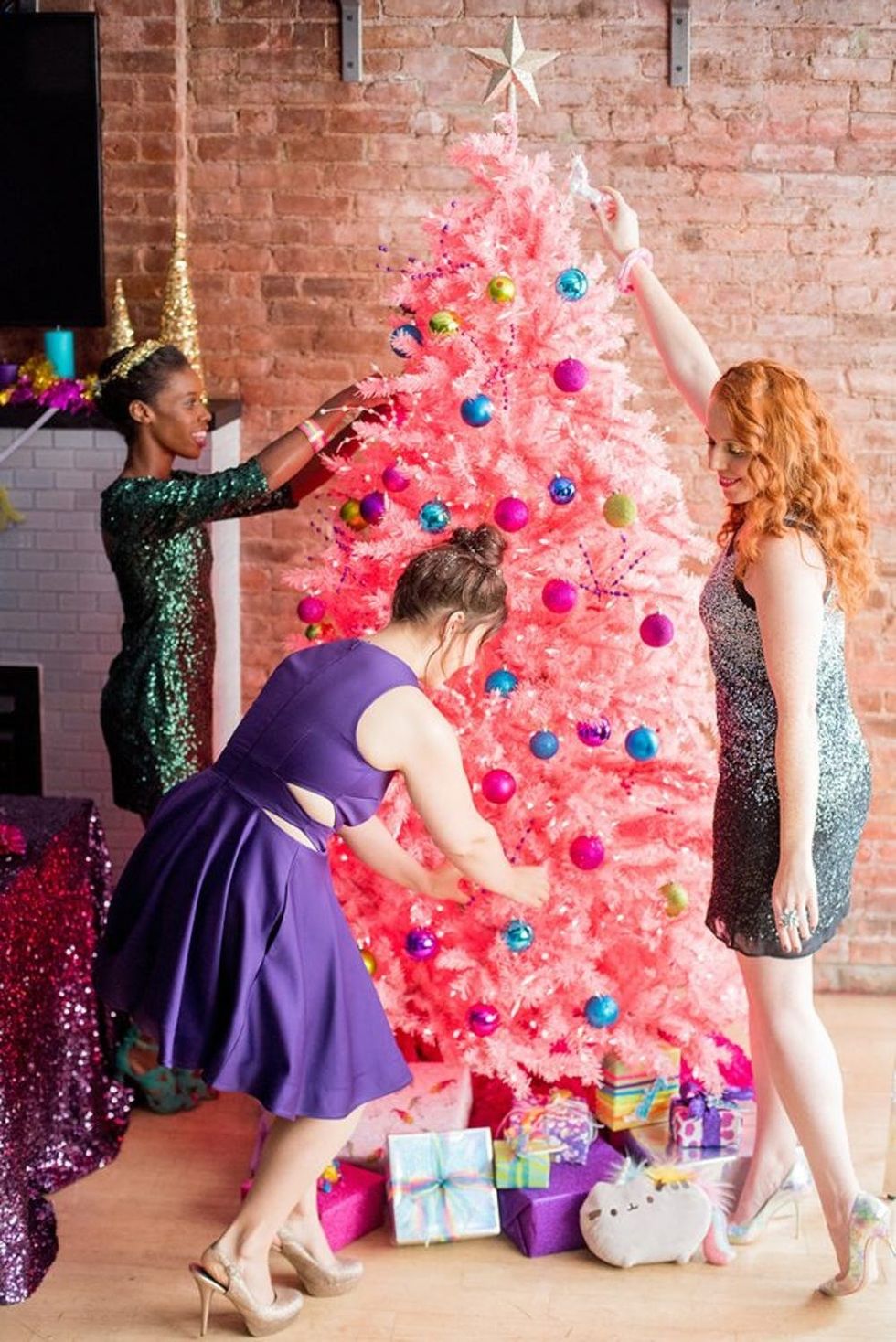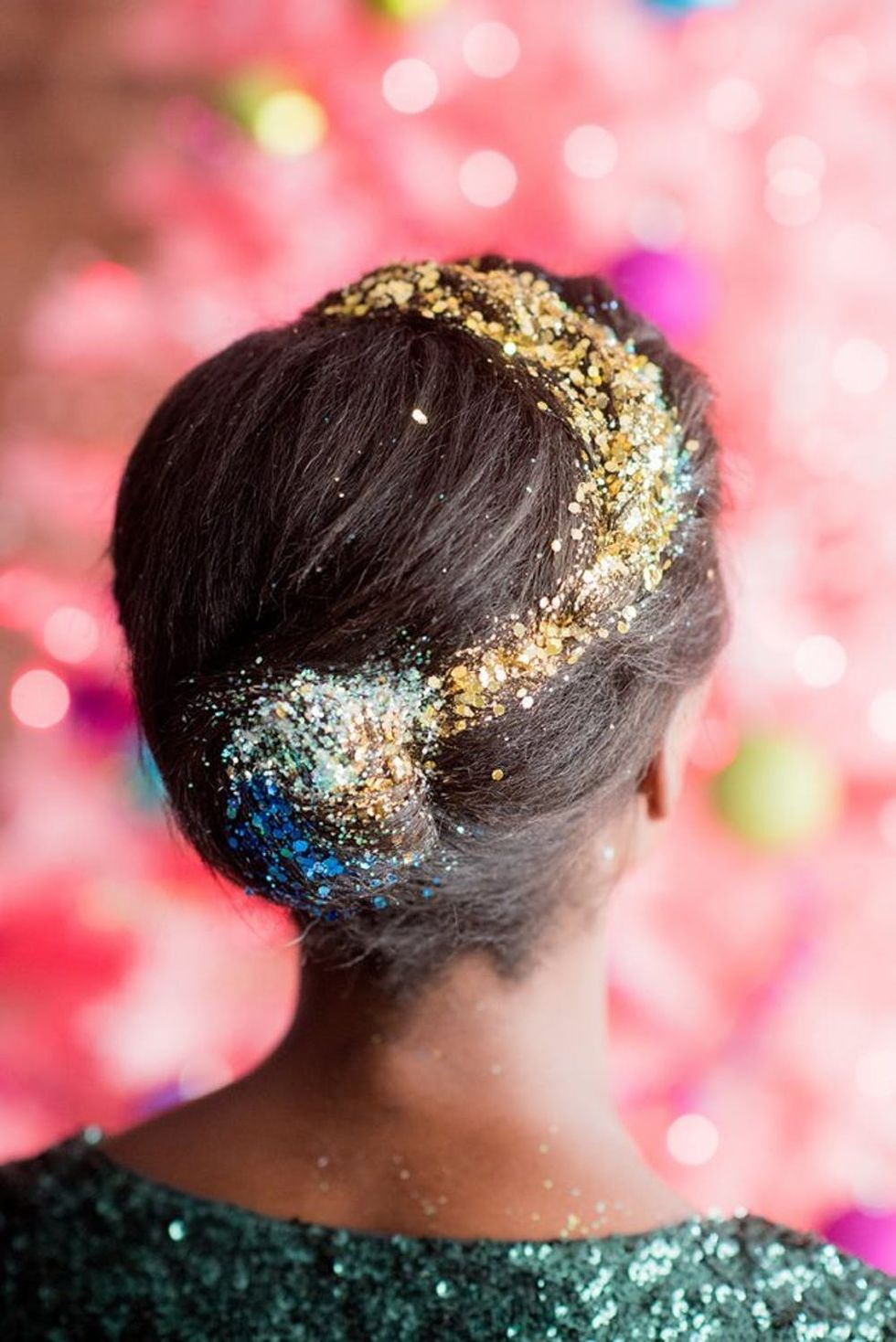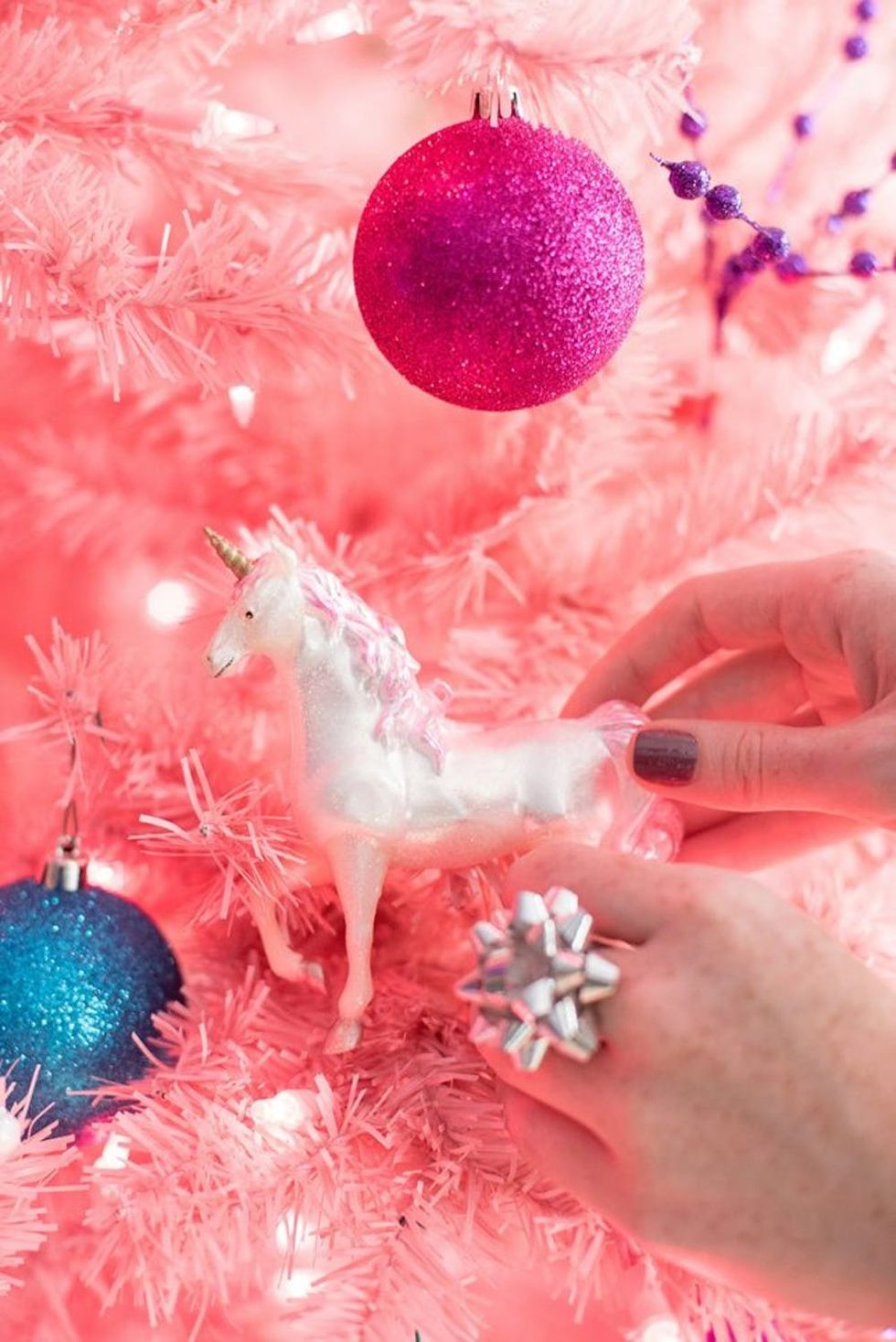 The Flatiron Penthouse proved to be the perfect backdrop for the shoot, as it allowed us to put together a party that could legitimately be hosted in your own living room. Our goal was to create something not just Pinterest-worthy, but also realistically achievable at home.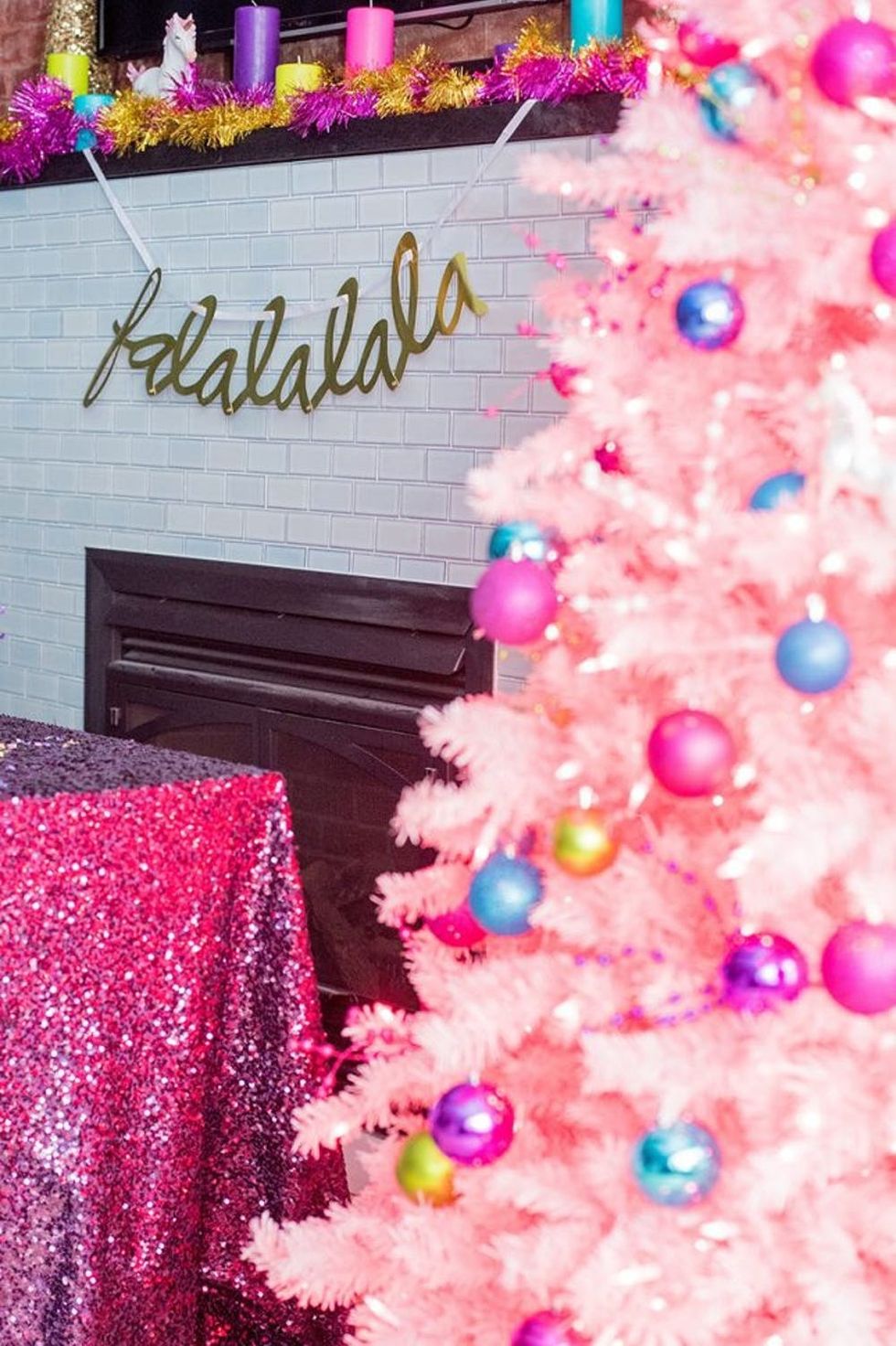 2. Creating a Holiday Tablescape
Kristen Poissant created a stunningly styled mantel and tablescape, featuring the perfect mix of bright colors, sequins and tinsel. The foundation for the table was a purple sequin linen from Nuage Designs, complemented by simple white plates with Nuage's fuchsia napkins. We lined the table with mini trees, adorned with acrylic ornaments from California Lustre, and finished the tabletop with tinsel, custom unicorn confetti from The Confetti Bar and a few fun animals.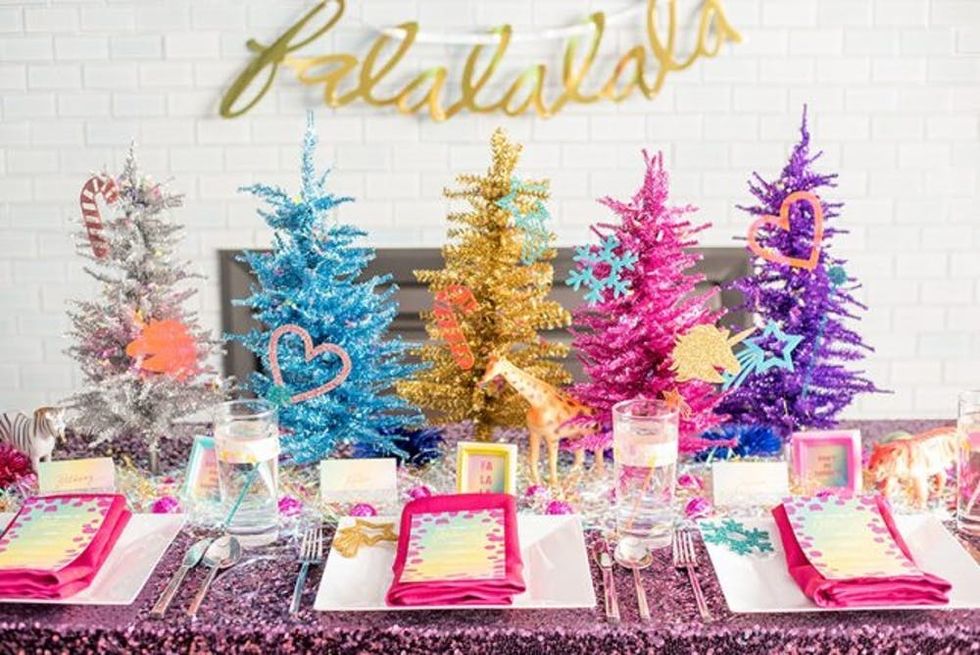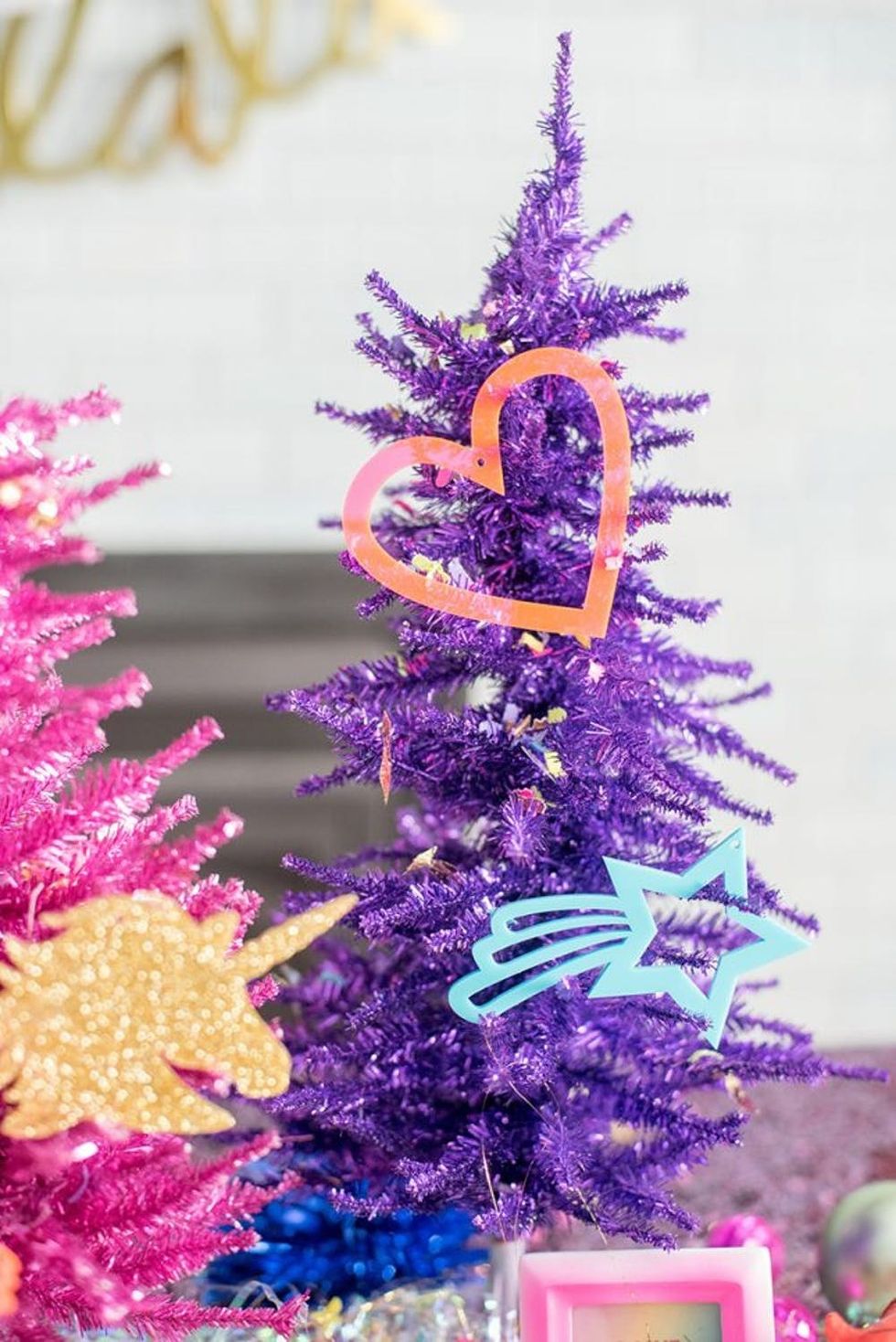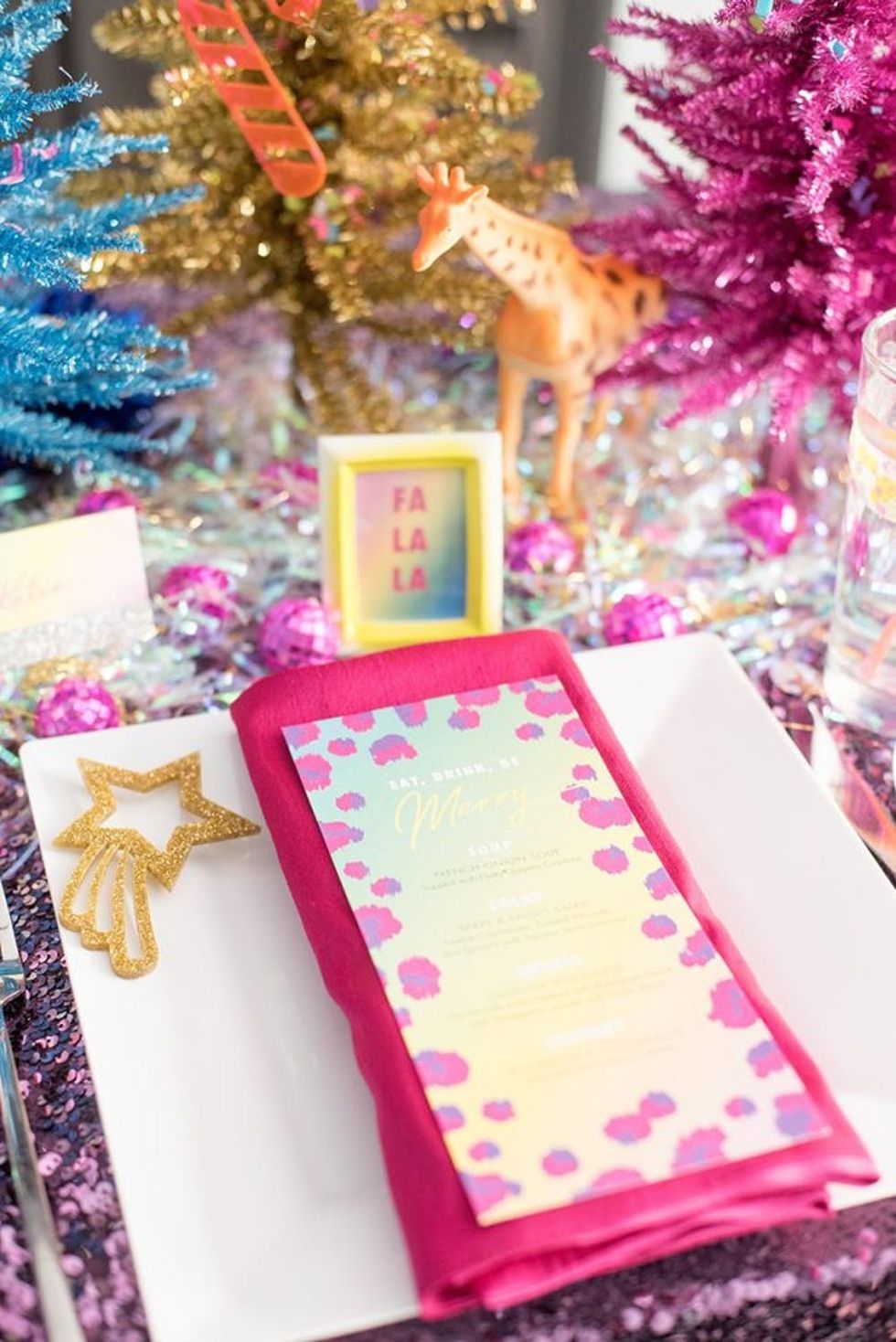 The leopard print menus and rainbow escort cards from Arobesque Design Studio made for fun details for the table.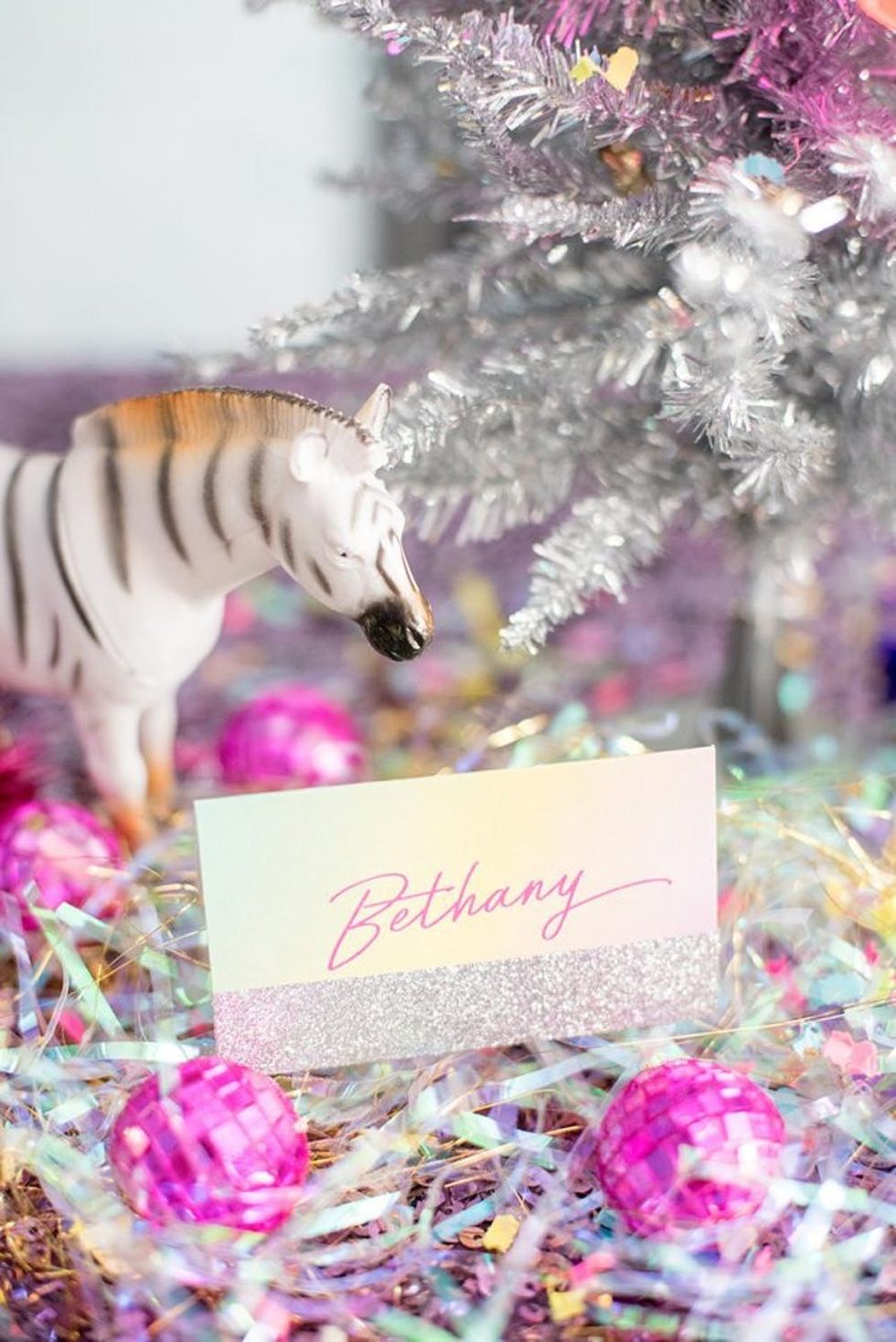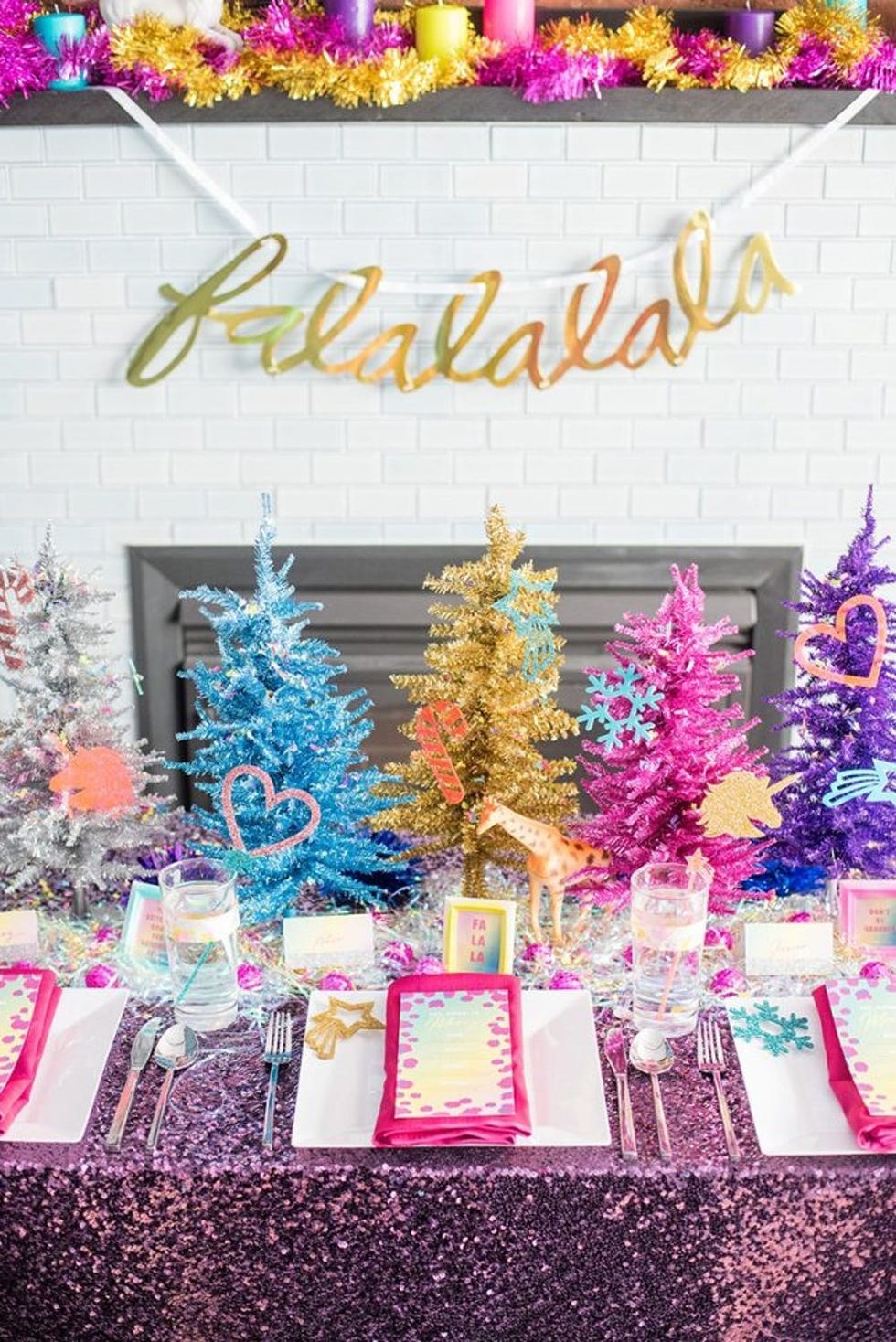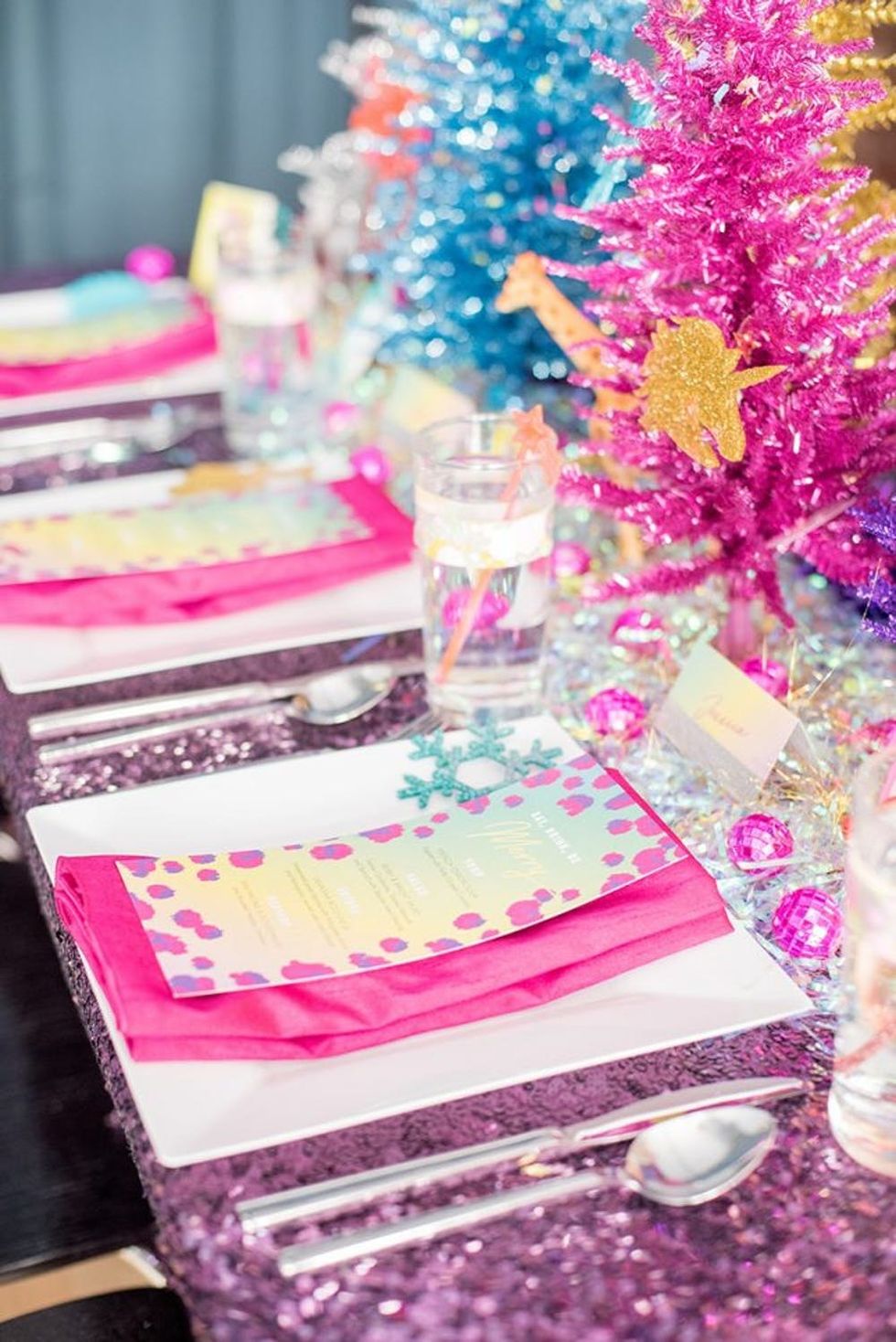 3. More Lisa Frank-Inspired Paper Goods
Arobesque Design Studio took Lisa Frank to a whole new level of sophistication with a fun and sparkly invitation suite, along with adorable gift tags and custom wrapping paper designs.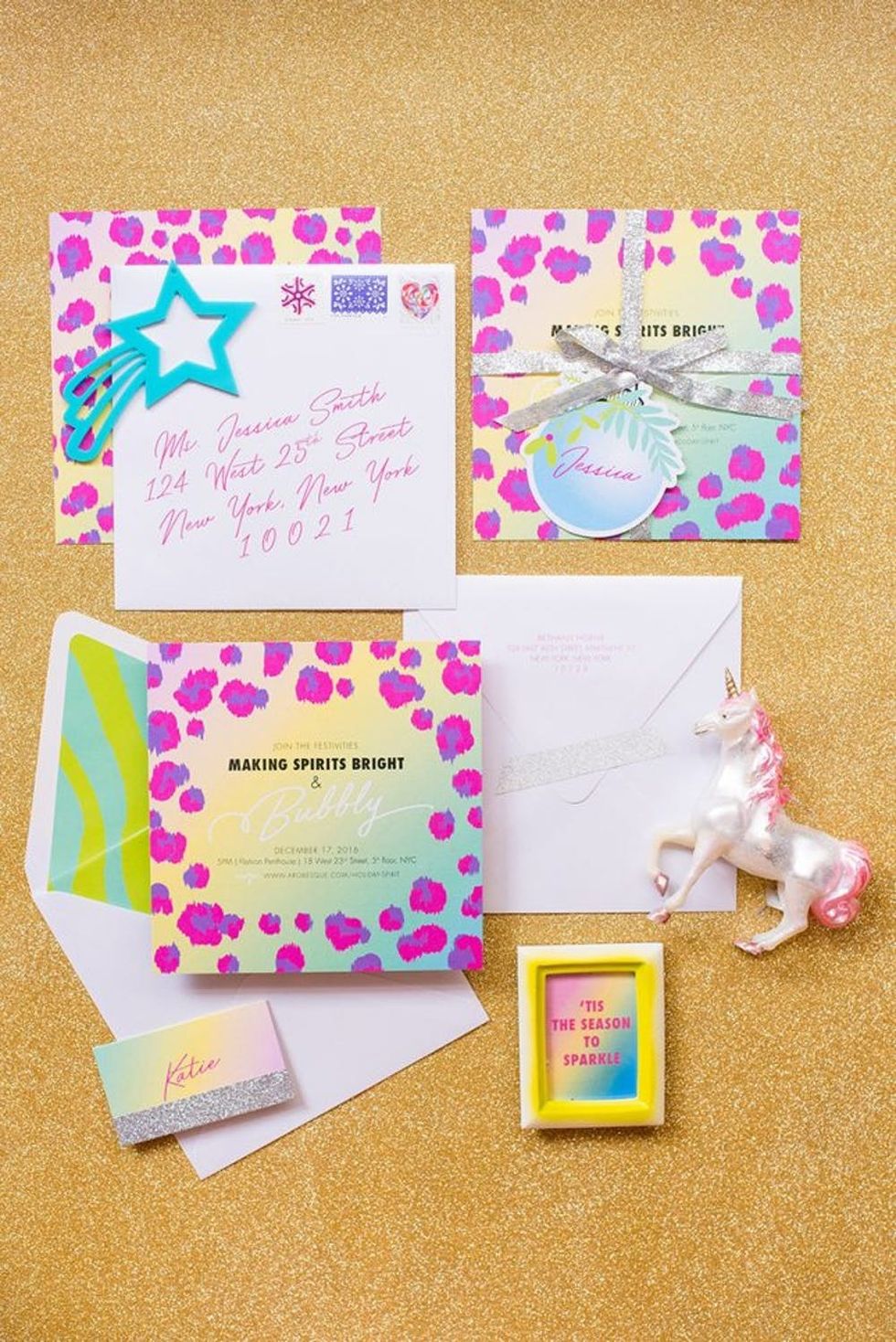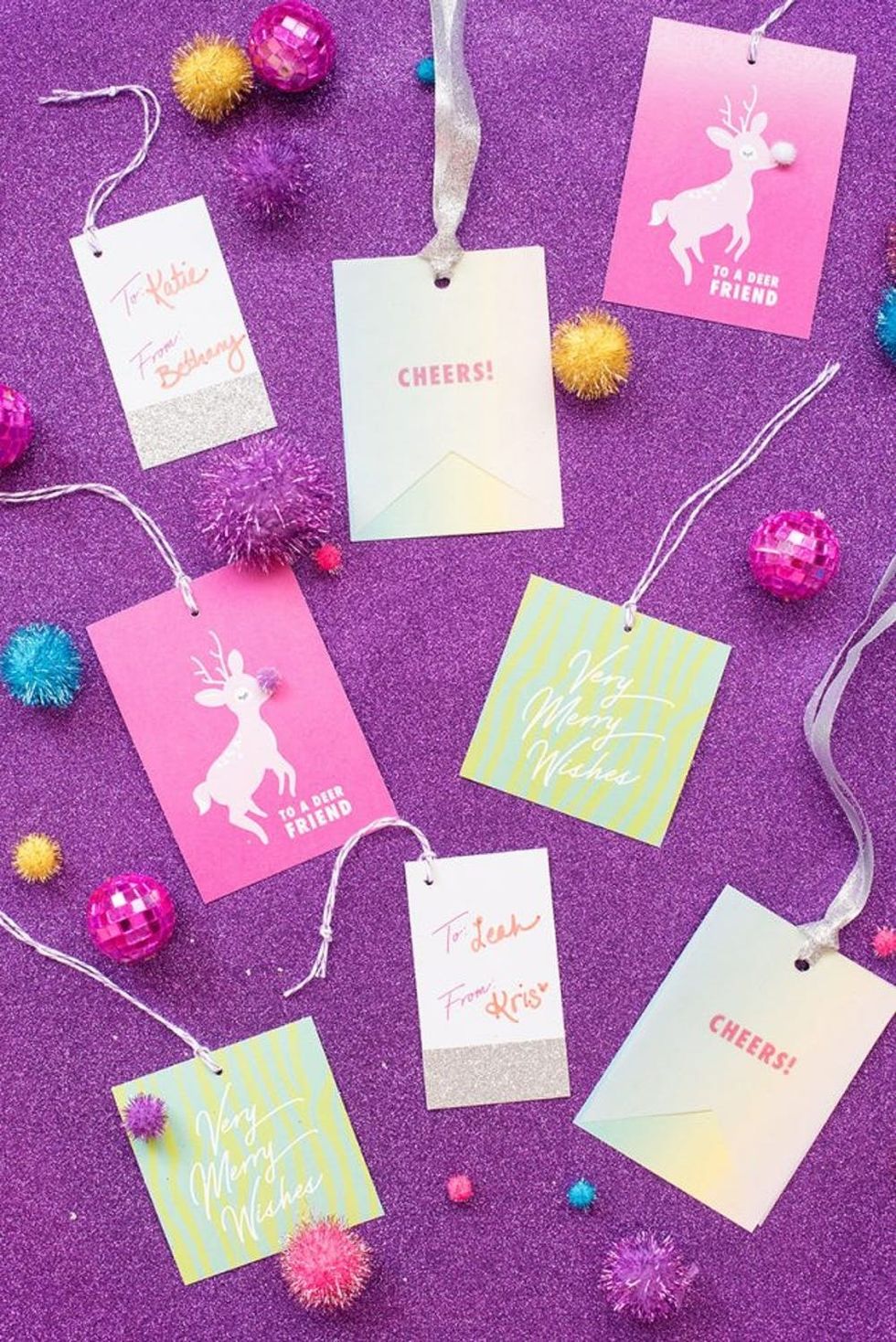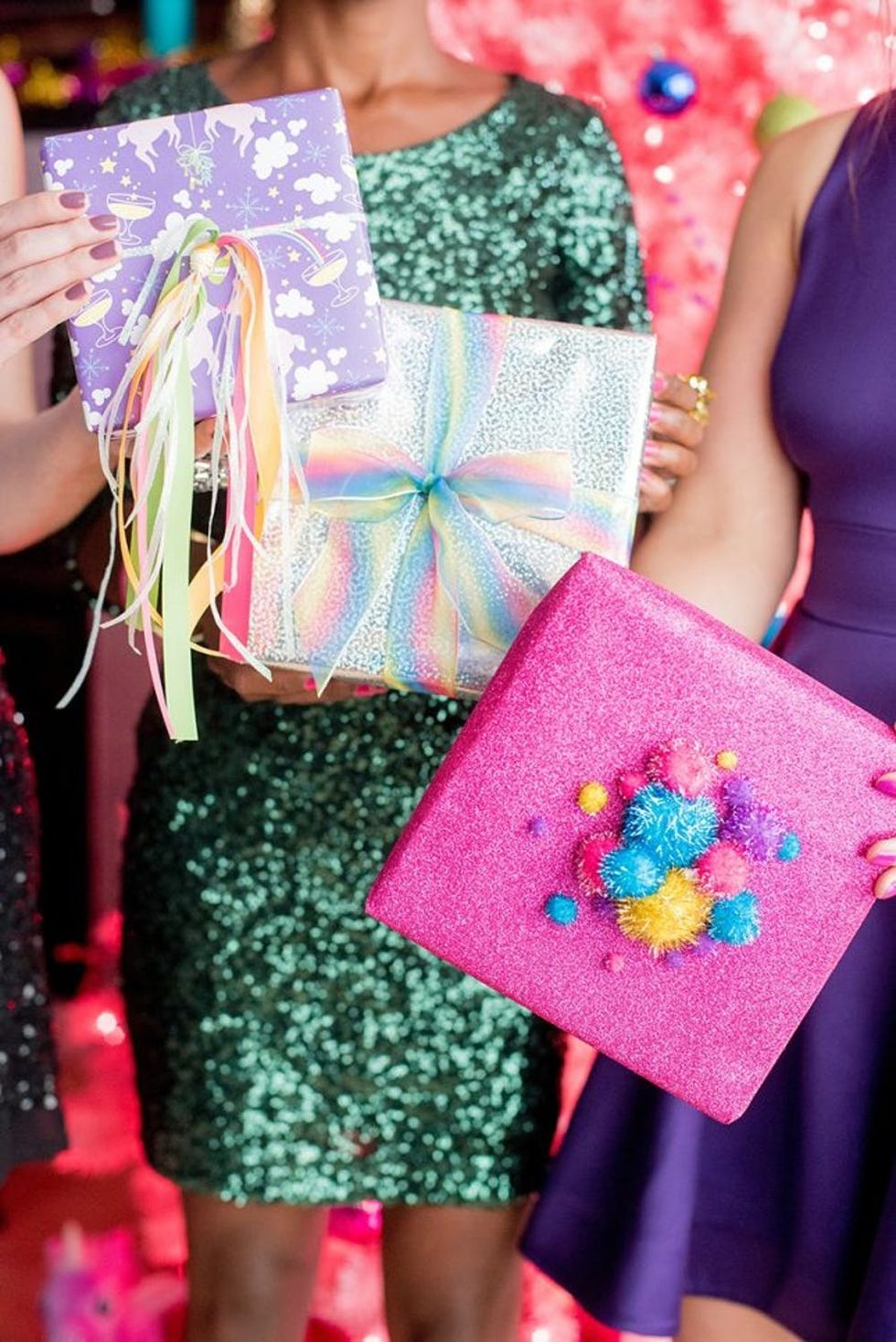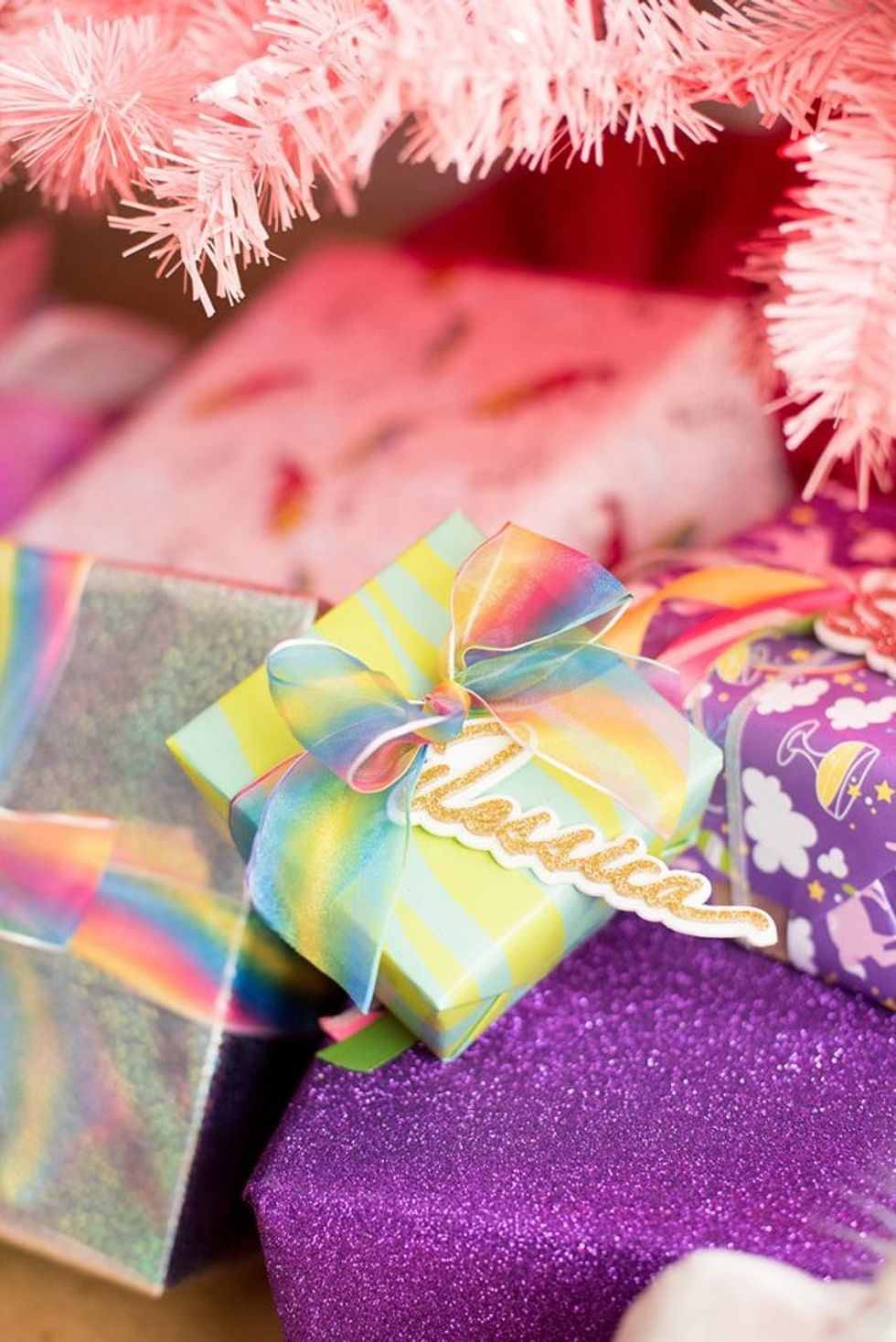 4. Lisa Frank-Inspired Cocktails
No party would be complete without its own signature cocktail, so JPO Concepts created the Frosty Unicorn in an array of colors, topped off with a blue sugar rim and drink stirrer from California Lustre. The Frosty Unicorn is equal parts sweet treat and boozy indulgence.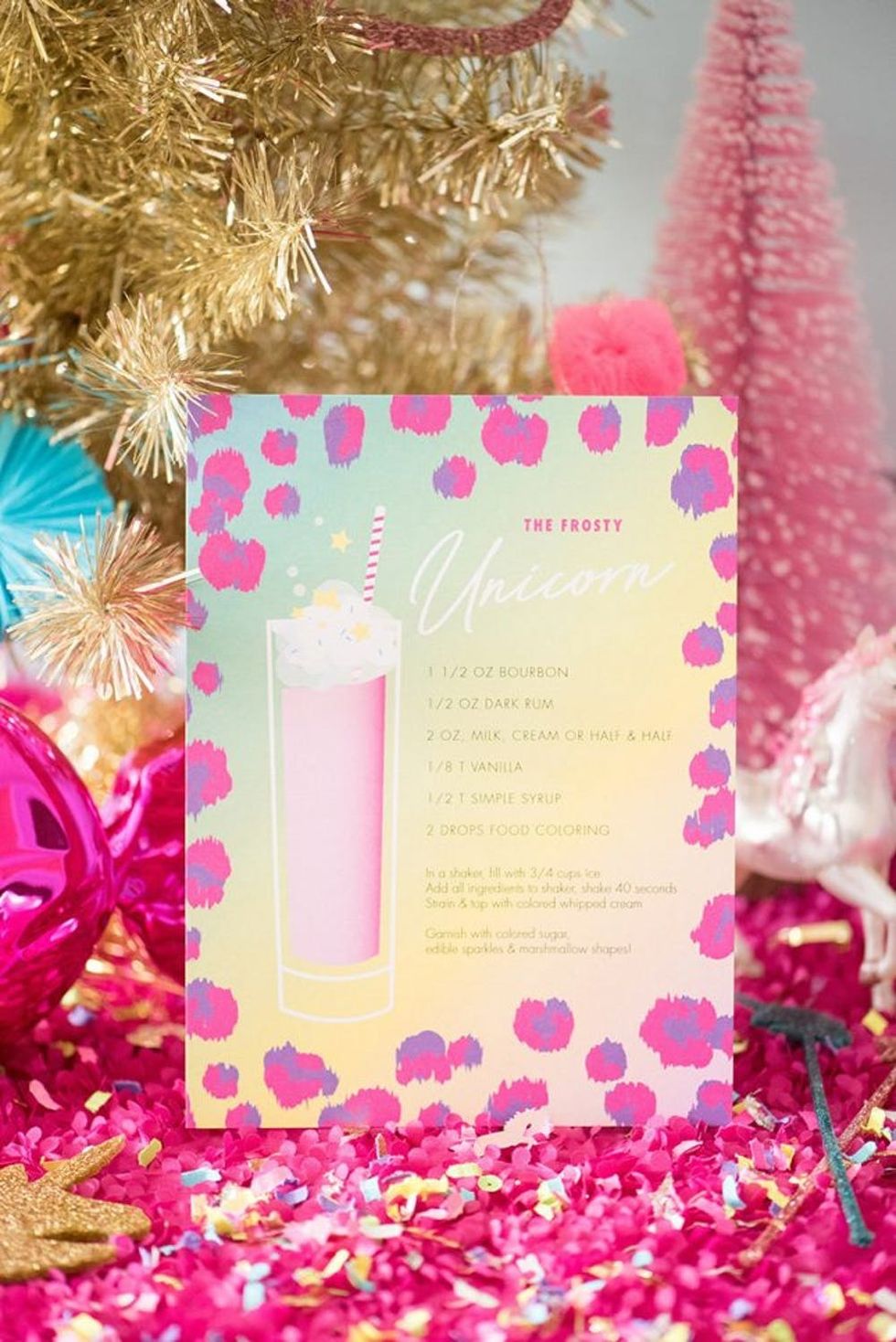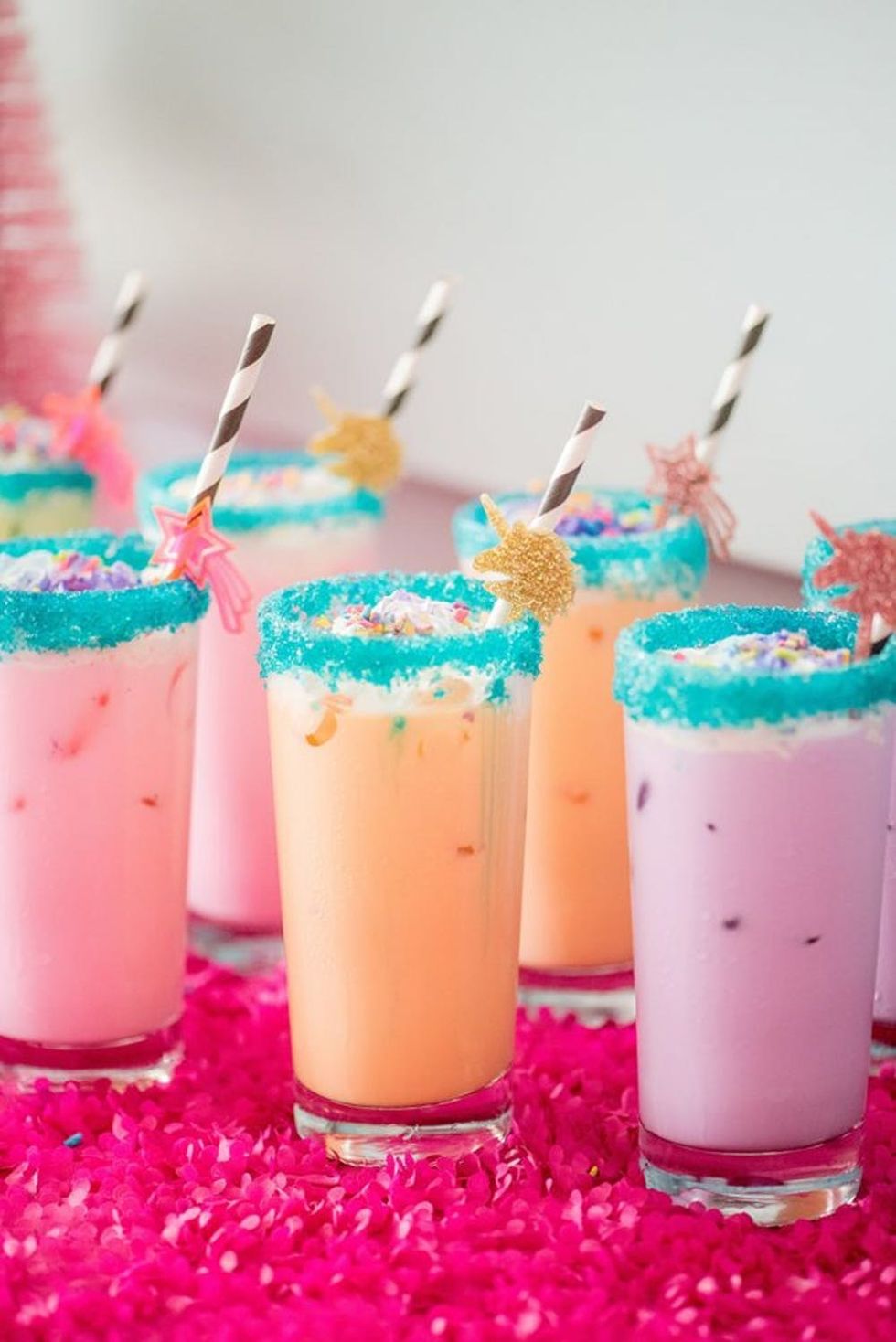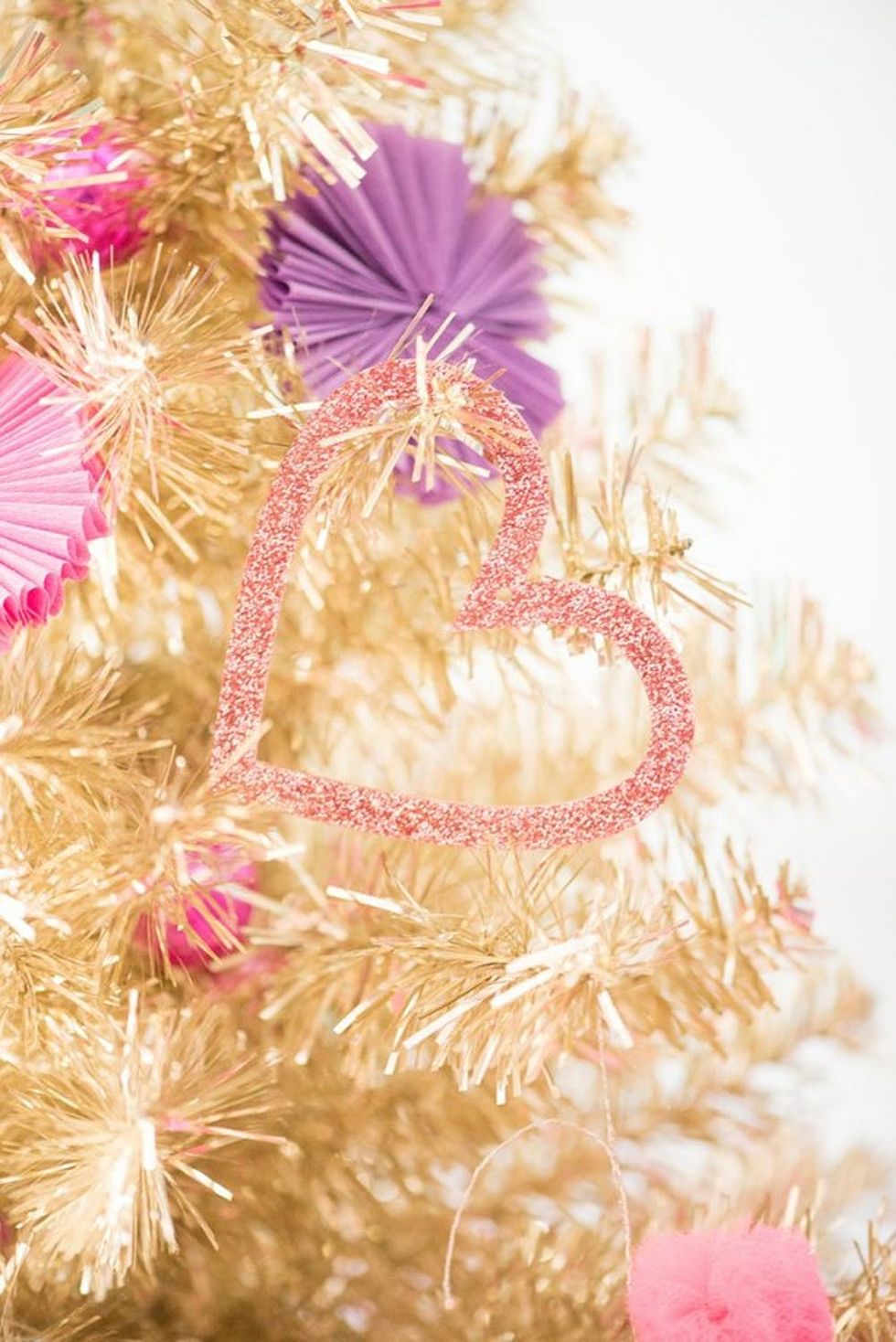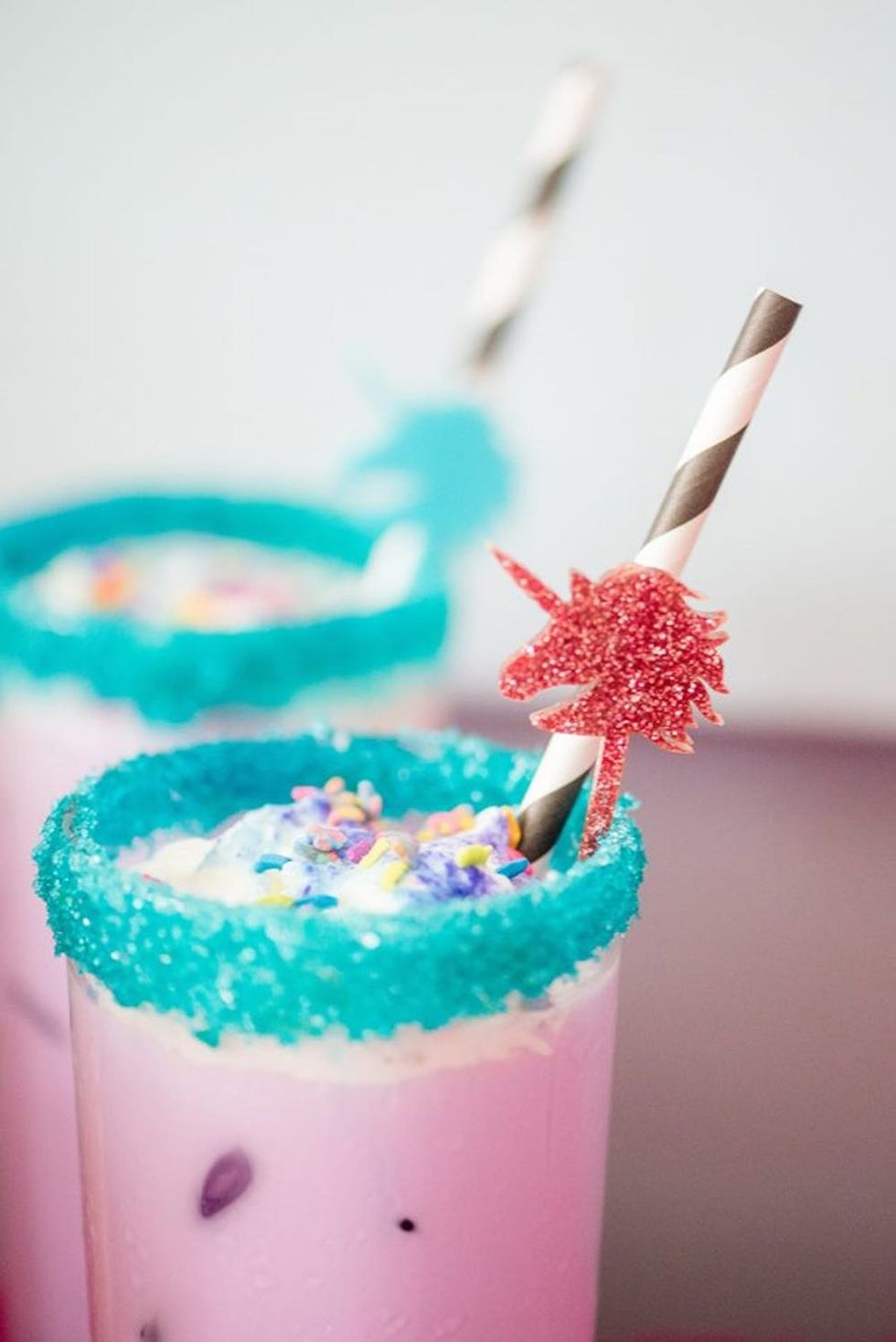 5. Magical Holiday Cookie Decorating
The highlight of the day had to be the private cookie lesson by Sweet Dani B, who instructed everyone on decorating curly cue candy canes, googly-eye rainbows, topsy turvy Christmas trees and that elusive narwhal.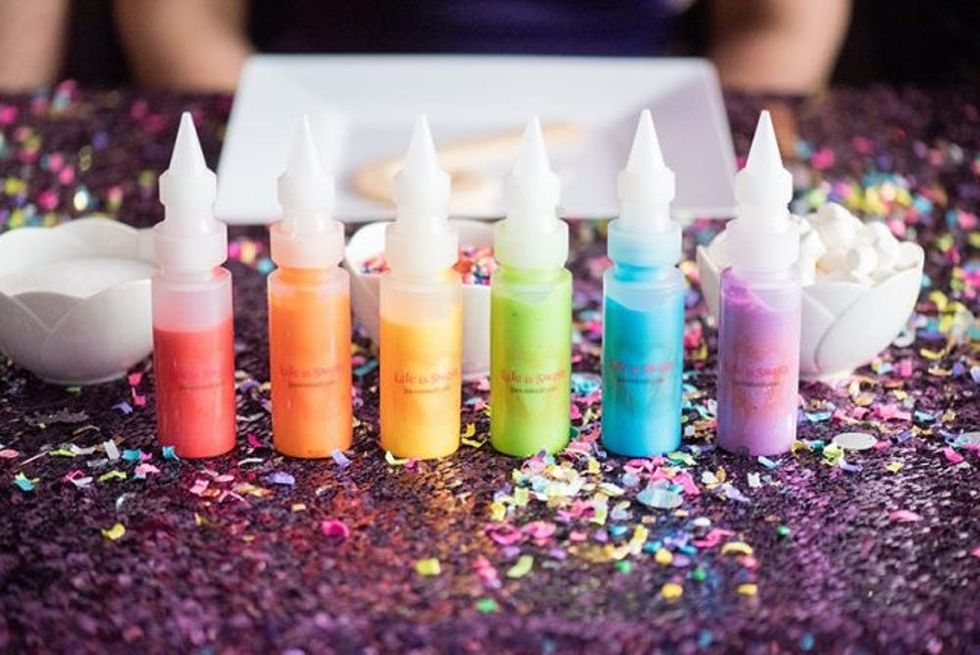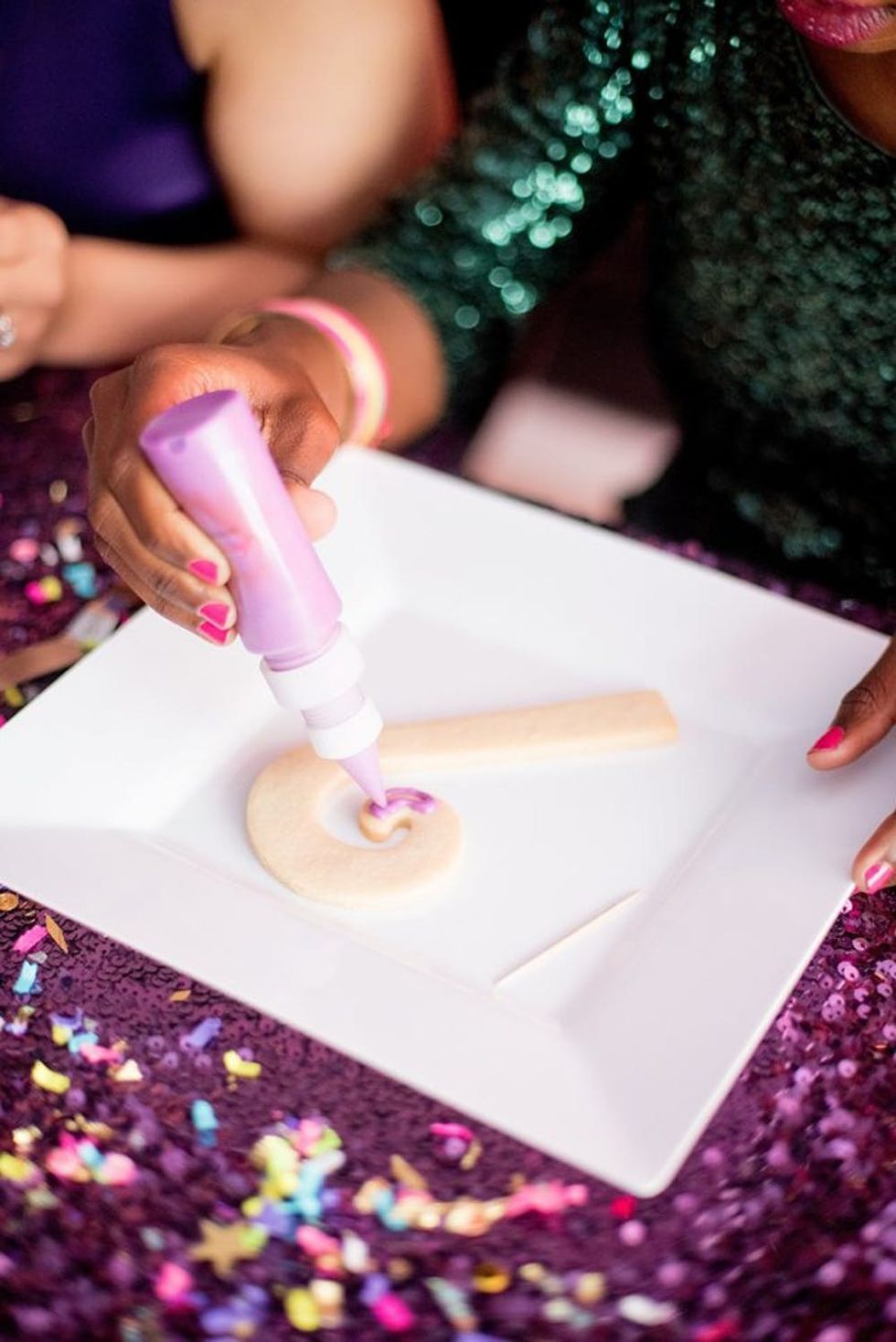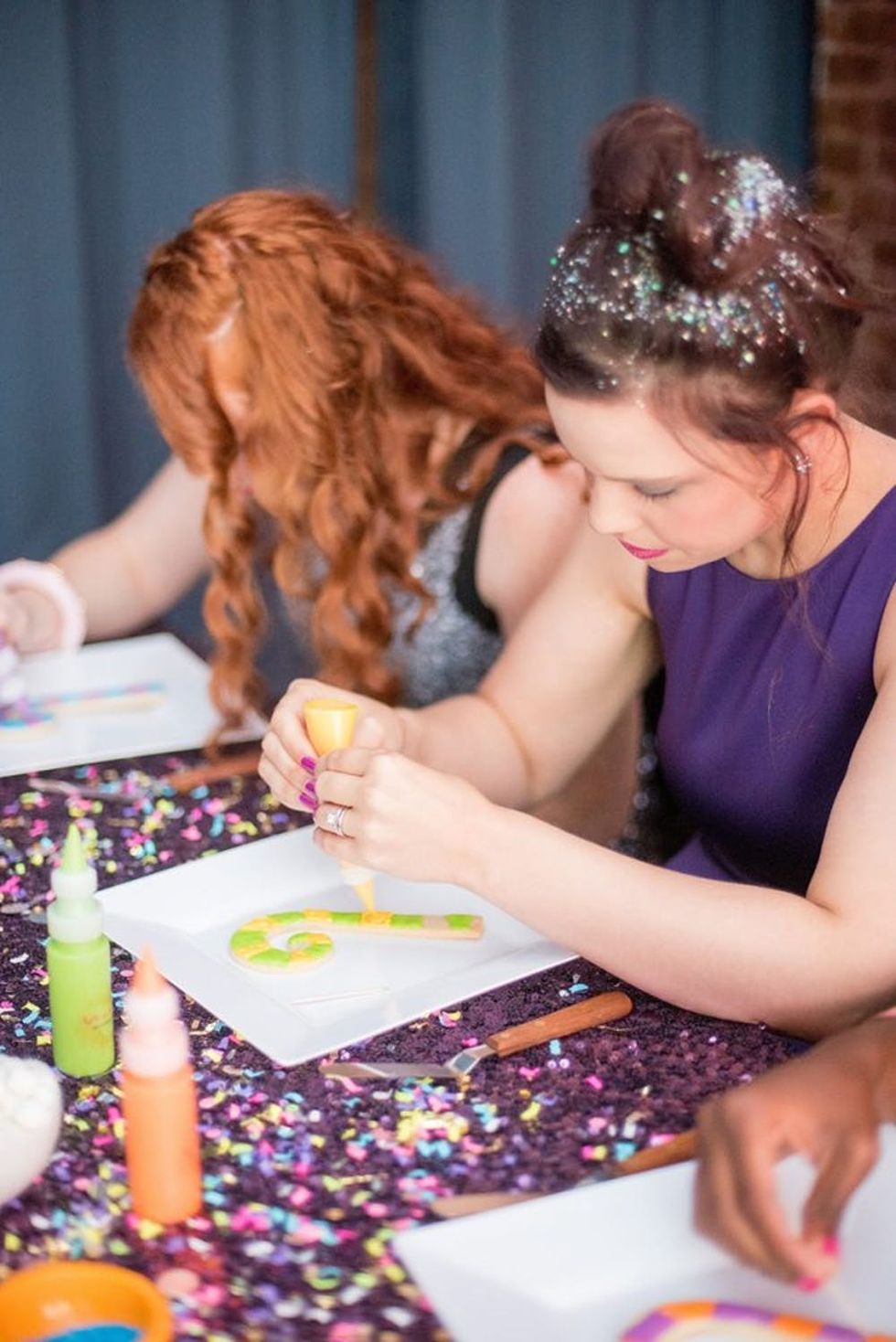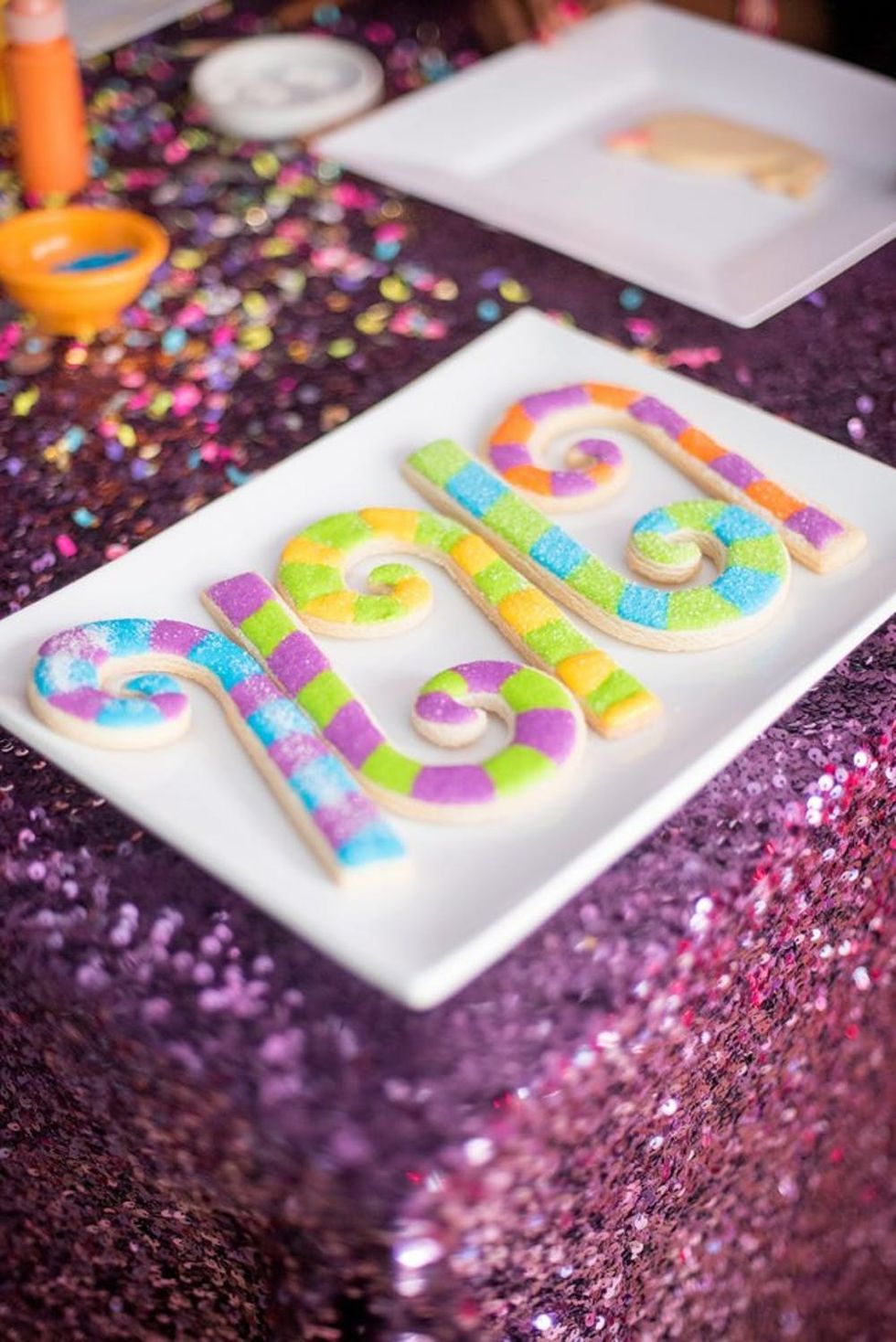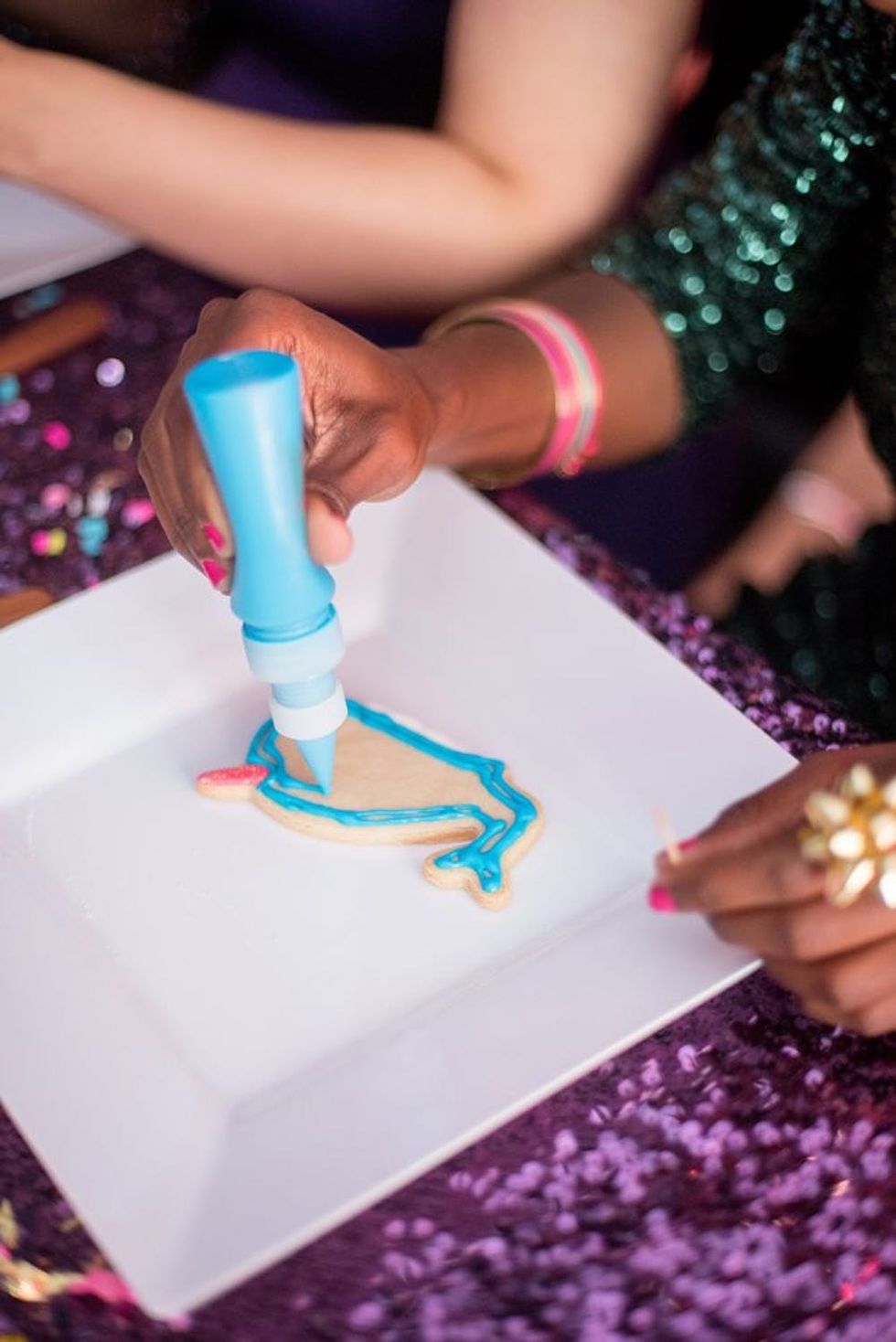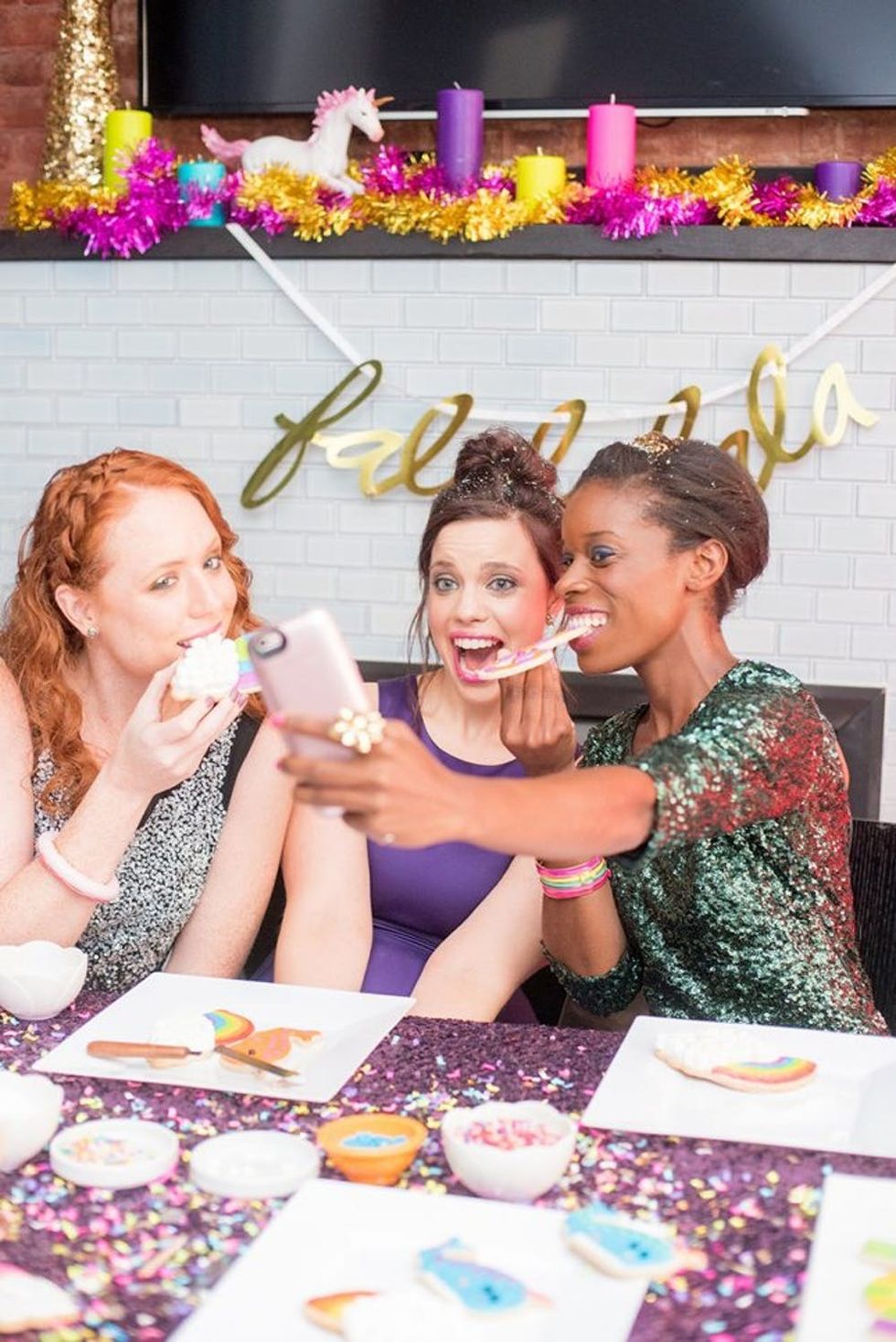 Not only were the cookies delicious, but some of them also double as ornaments (which you can then snack on after the holidays are over).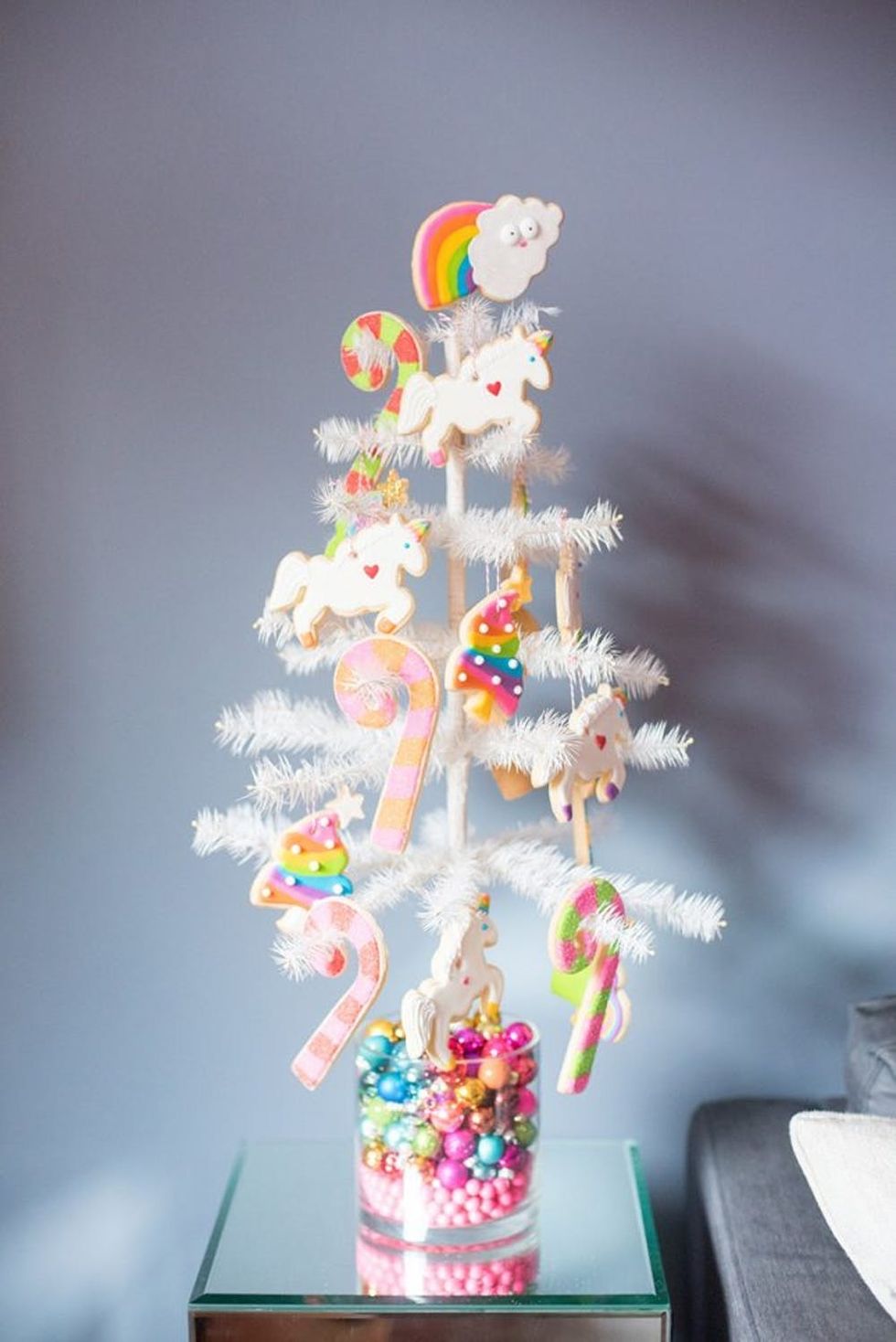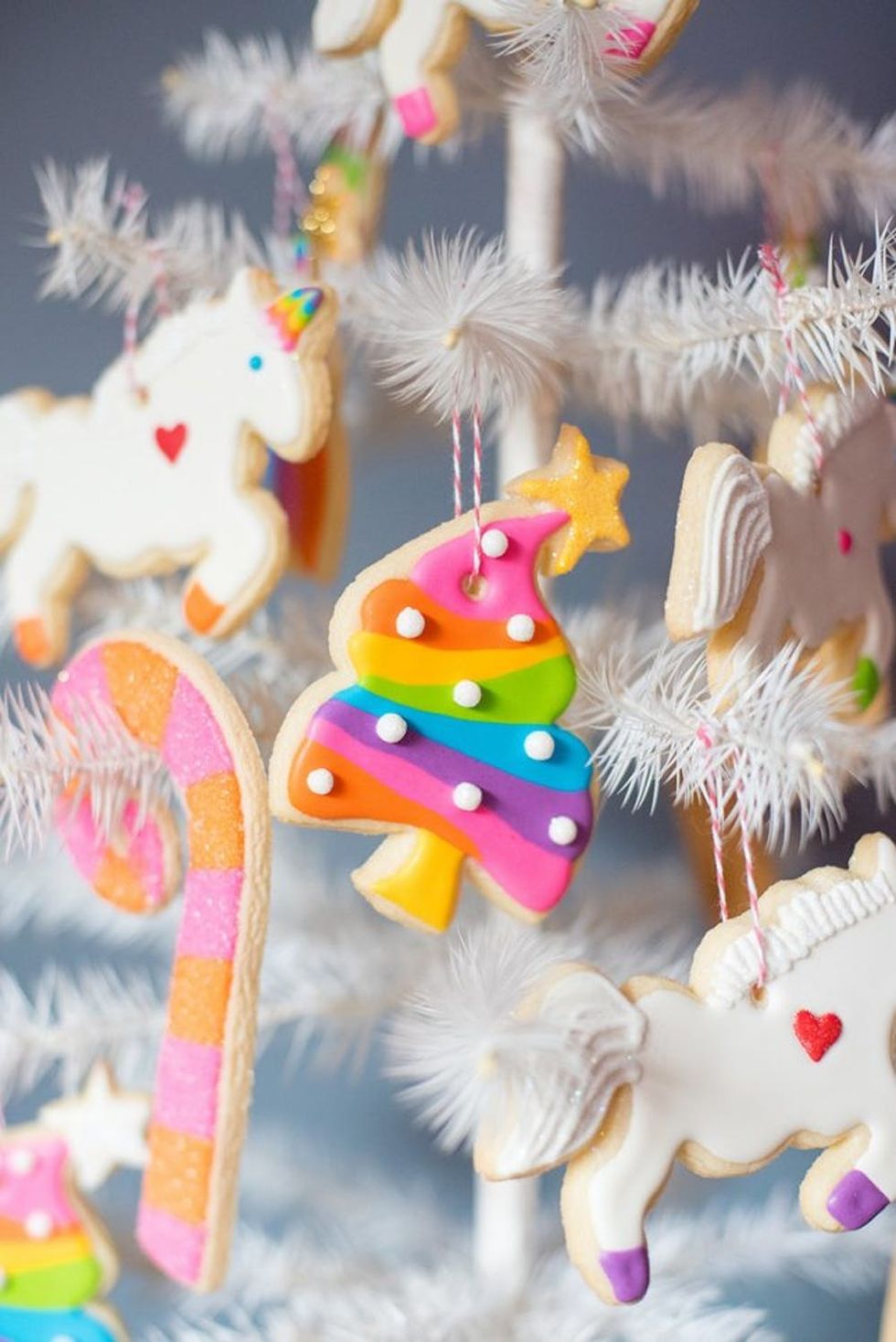 6. Holiday Gift Exchange
Gift giving and receiving is awesome, but nothing beats a perfectly prepared package wrapped in custom paper with a sparkly laser cut name tag on top. These beauties are *almost* too pretty to rip open!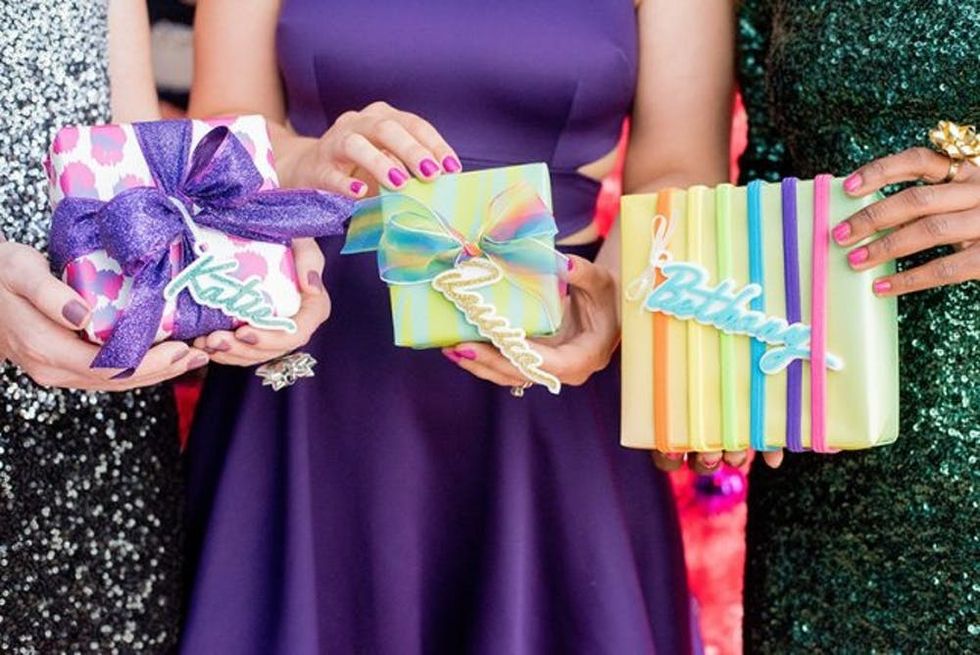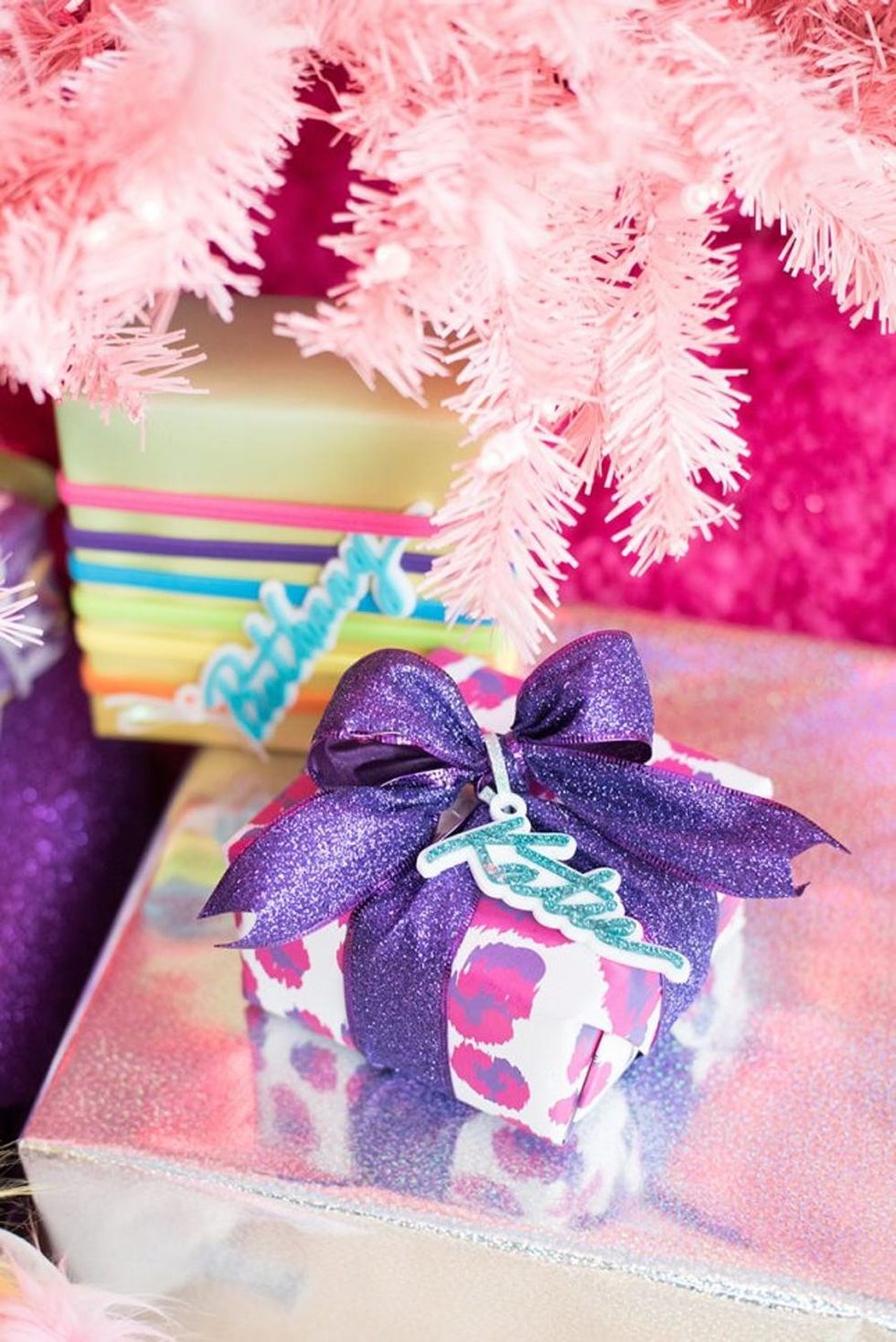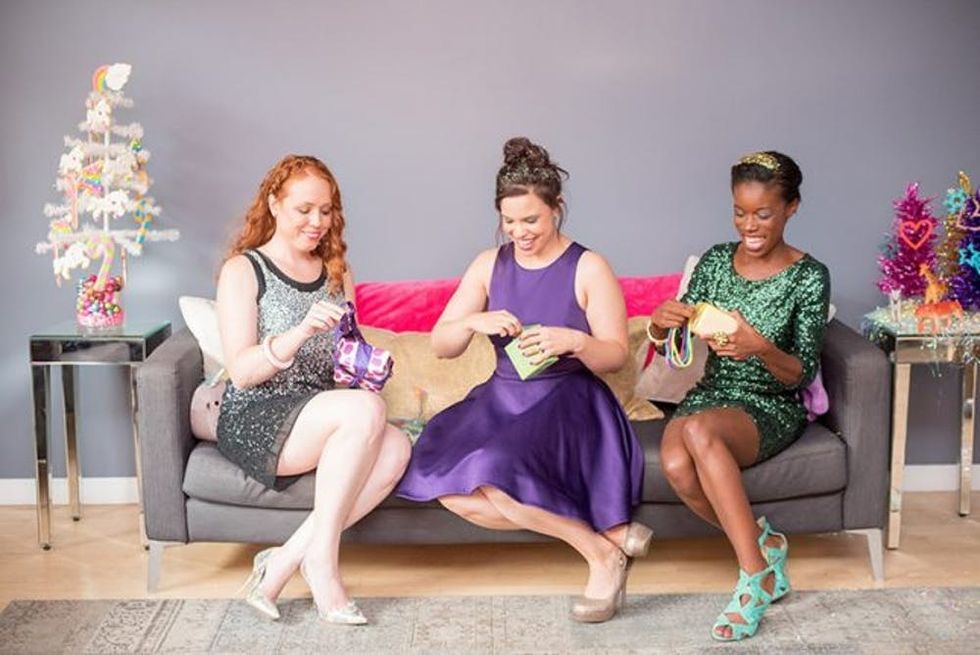 For the shoot, each of the models was gifted a fun and playful necklace from Gunner and Lux's Little Lux line of jewelry. You too can rock a panda, zebra or rainbow star.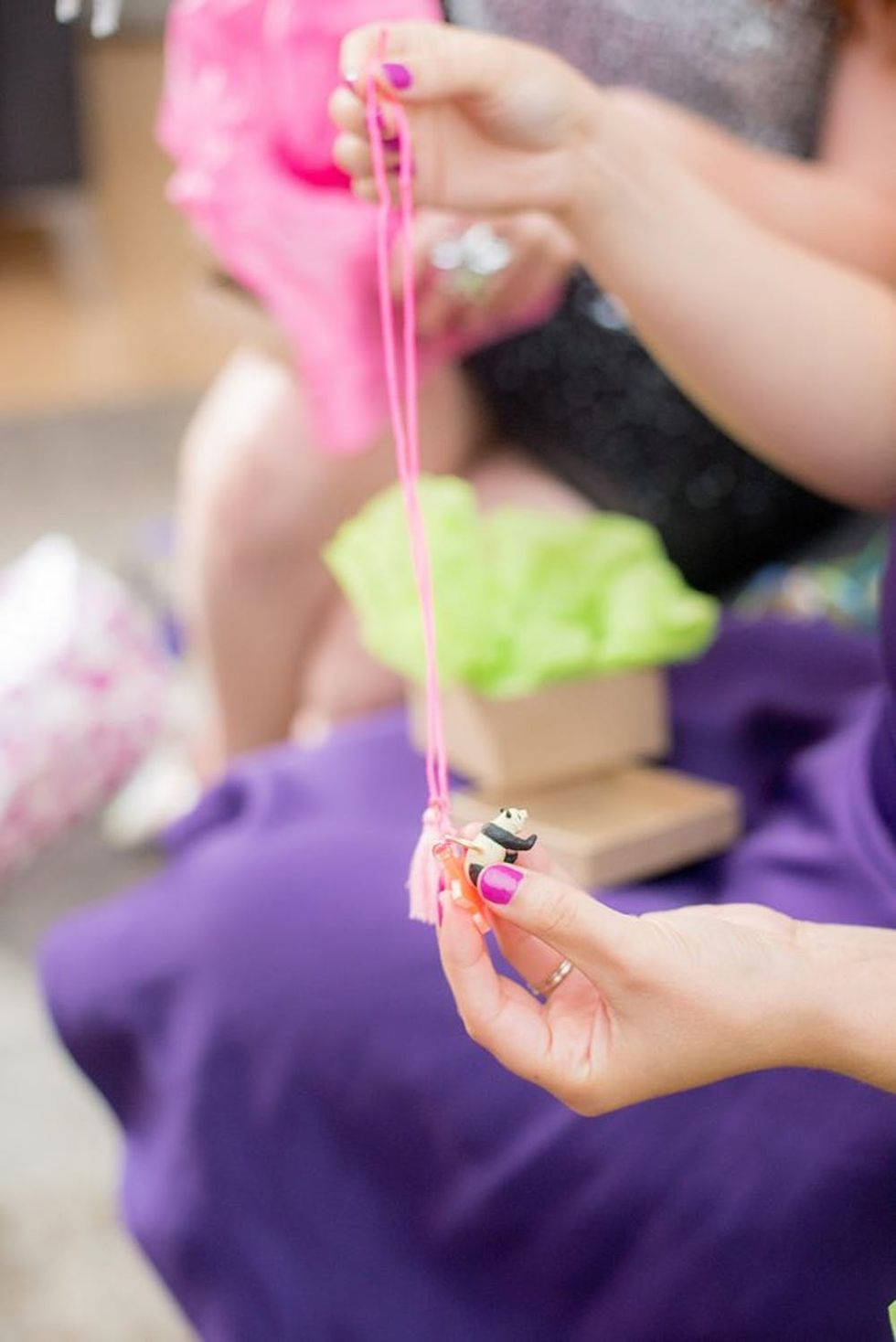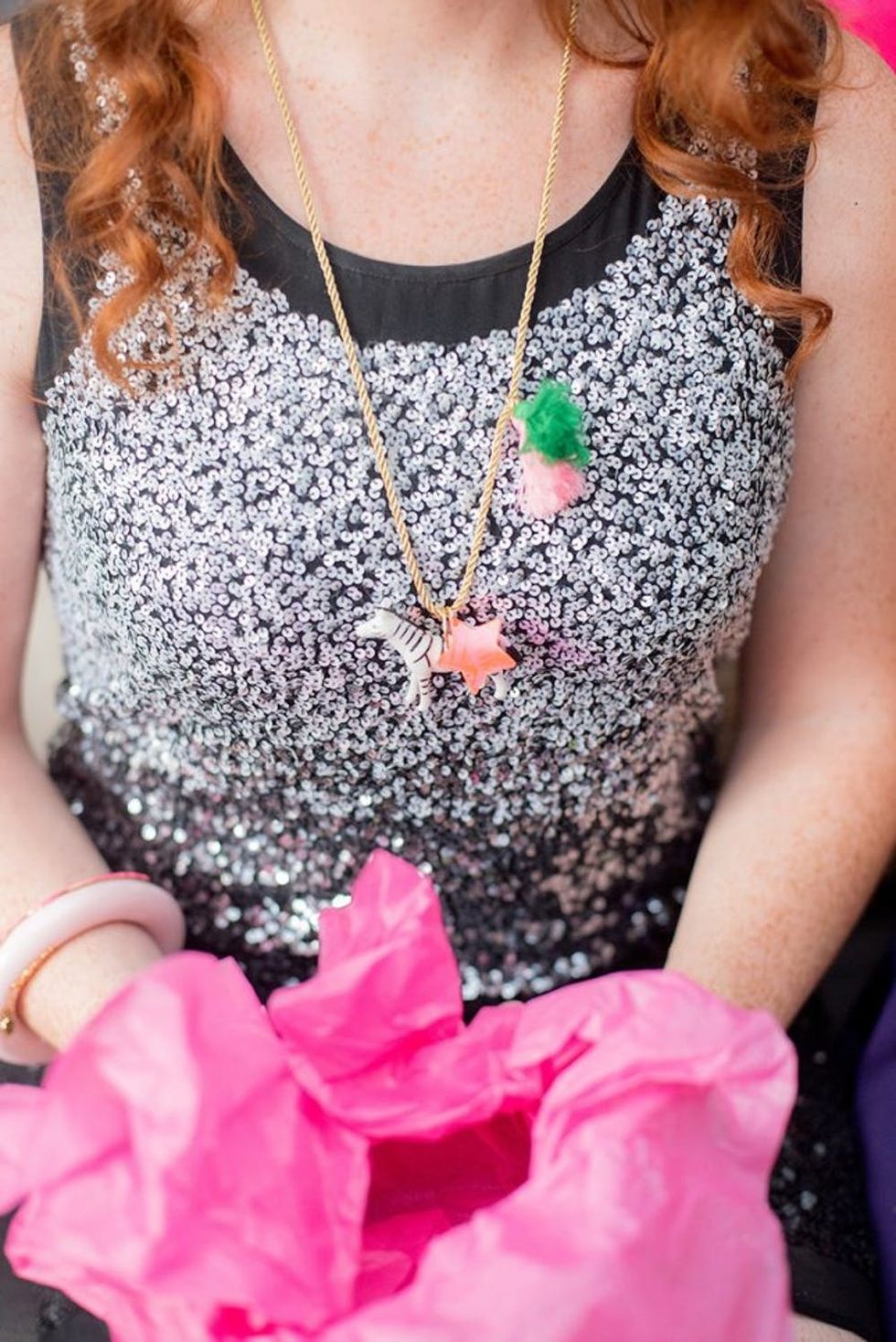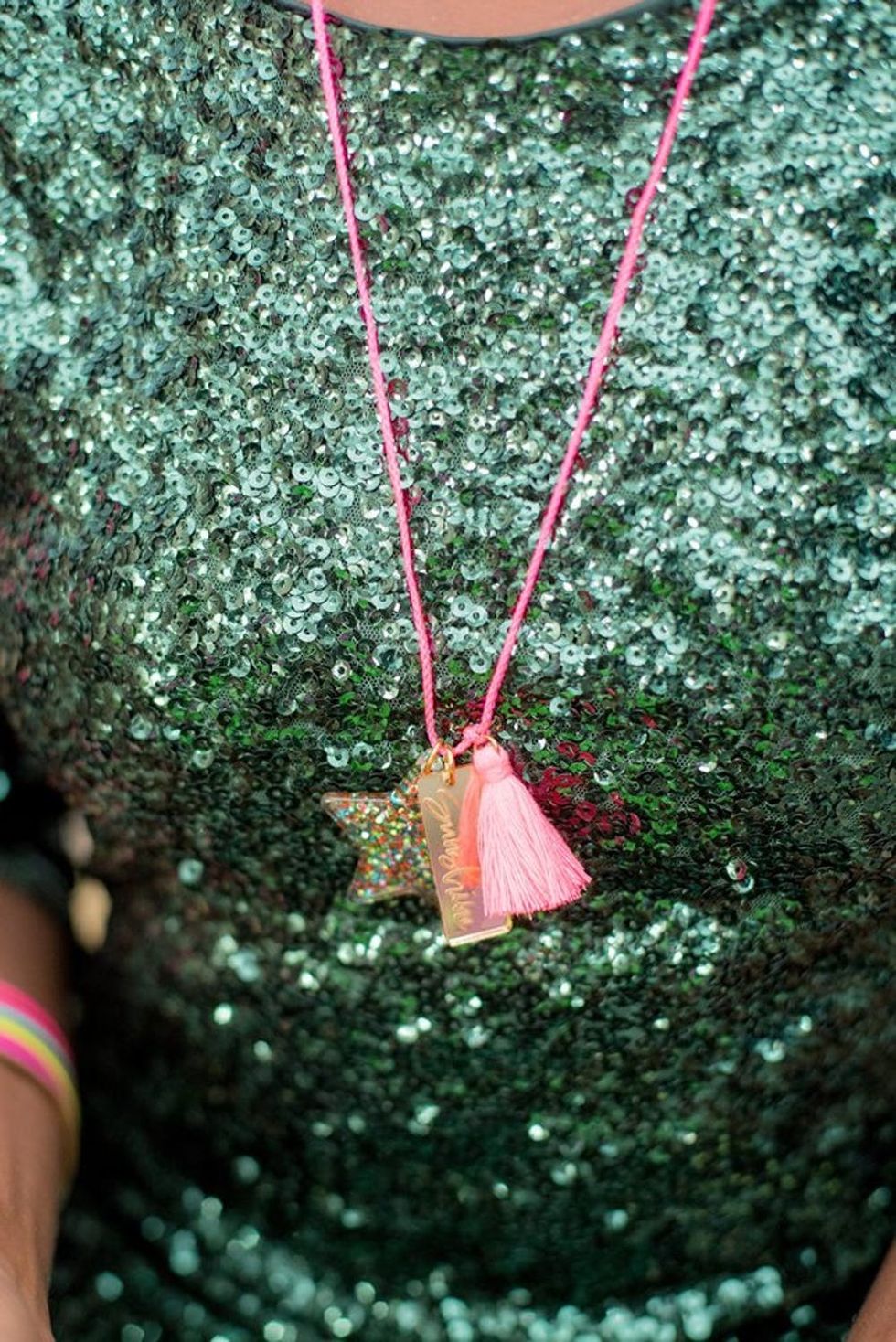 As an event planner, one of the best perks of the job is having a network of friends and vendors who can help bring your (sometimes silly and ridiculous) visions to life. All of this Lisa Frank goodness would not have been possible without the help of all of the talented folks below. Sending all my best wishes to them and to YOU for the holidays!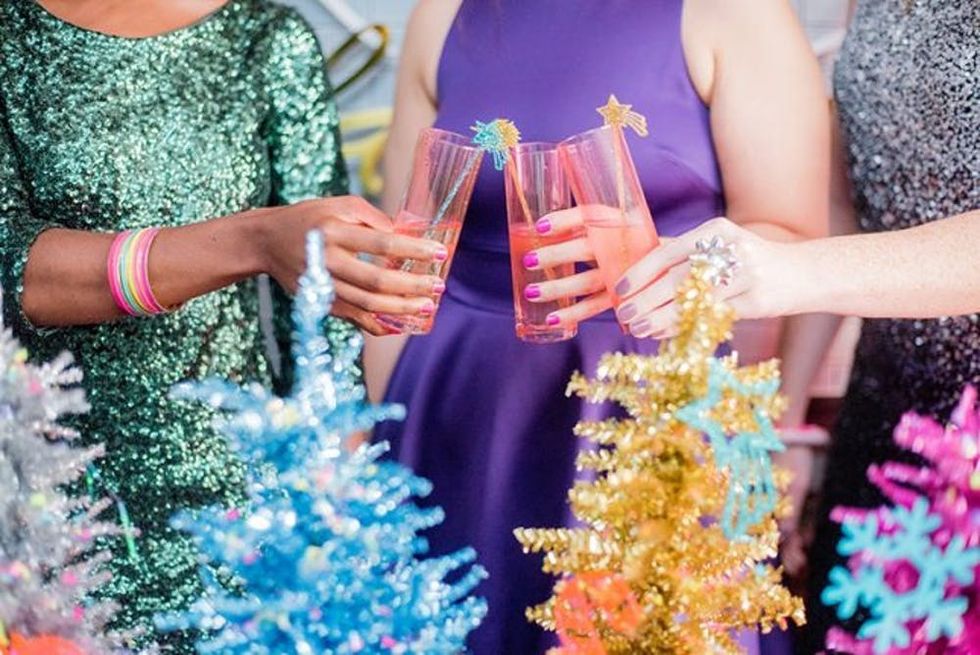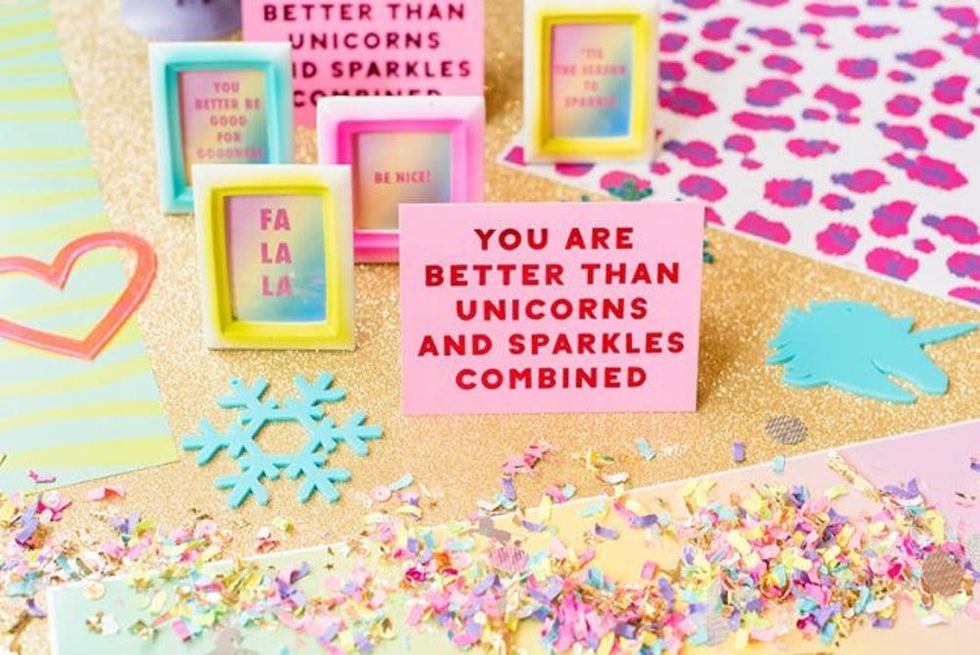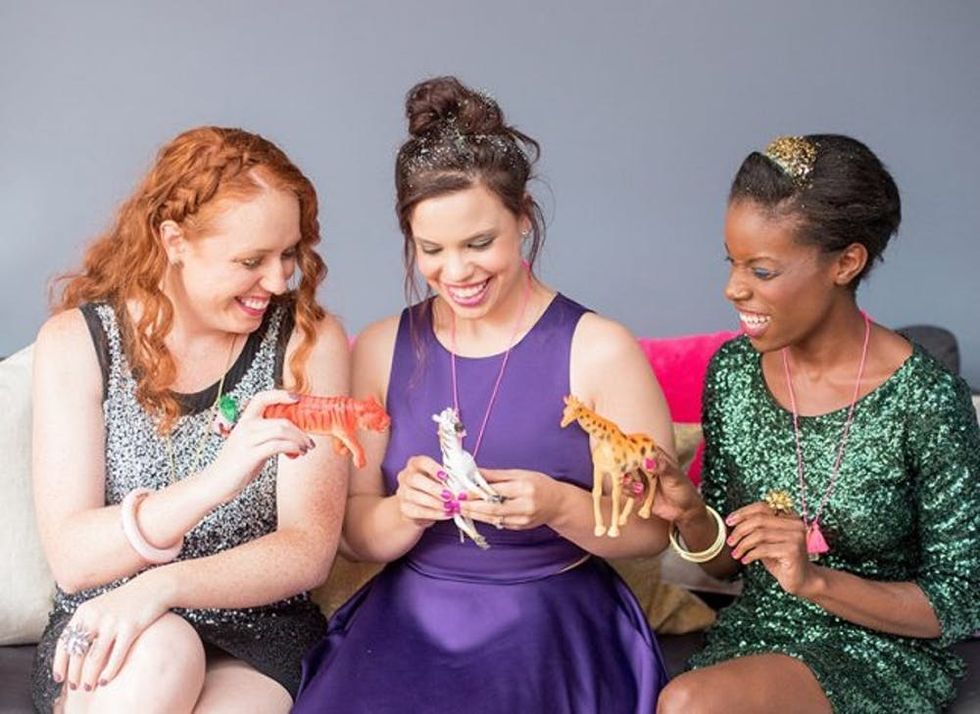 Concept and Coordination: Color Pop Events