20 Creative Ways to Rock a Minnie Mouse Costume This Halloween
Oct 14, 2015
We can hardly believe it, but Halloween is almost upon us. Cue the frantic costume planning STAT if you haven't already gotten a head start. (Heck, we've been brainstorming and scheming since November 1 of last year.) While some people like to go as creepy goblins and ghouls, there's something to be said about dressing up as a favorite cartoon character from your childhood days. Read: Minnie Mouse all the way! Not just restricted to infant costumes, you too can channel the Disney character with the help of polka dots, mouse ears, and a signature pair of red heels. From sugary sweet to all grown up, here are 20 must-see Minnie Mouse costume ideas for the entire fam.
---
1. DIY Minnie With Gloves: Mouse hands make all the difference in this classic Minnie look. Add in some Oxfords and ruffled socks and you've got the perfect pairing for your costume.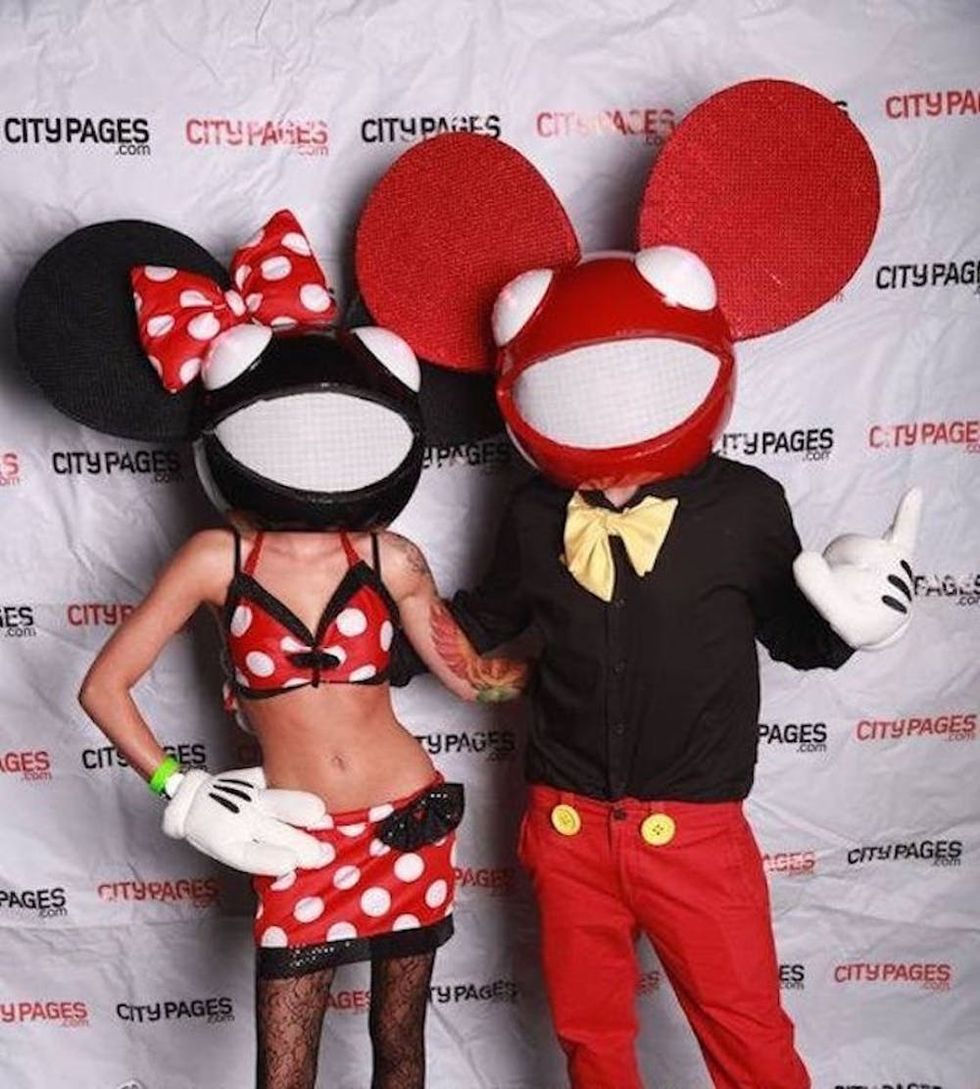 2. Minnie Maus: It doesn't get any cooler than this ultra-hip, techno-Minnie costume inspired by house music legend Dead Mau5. (via Coolest Homemade Costumes)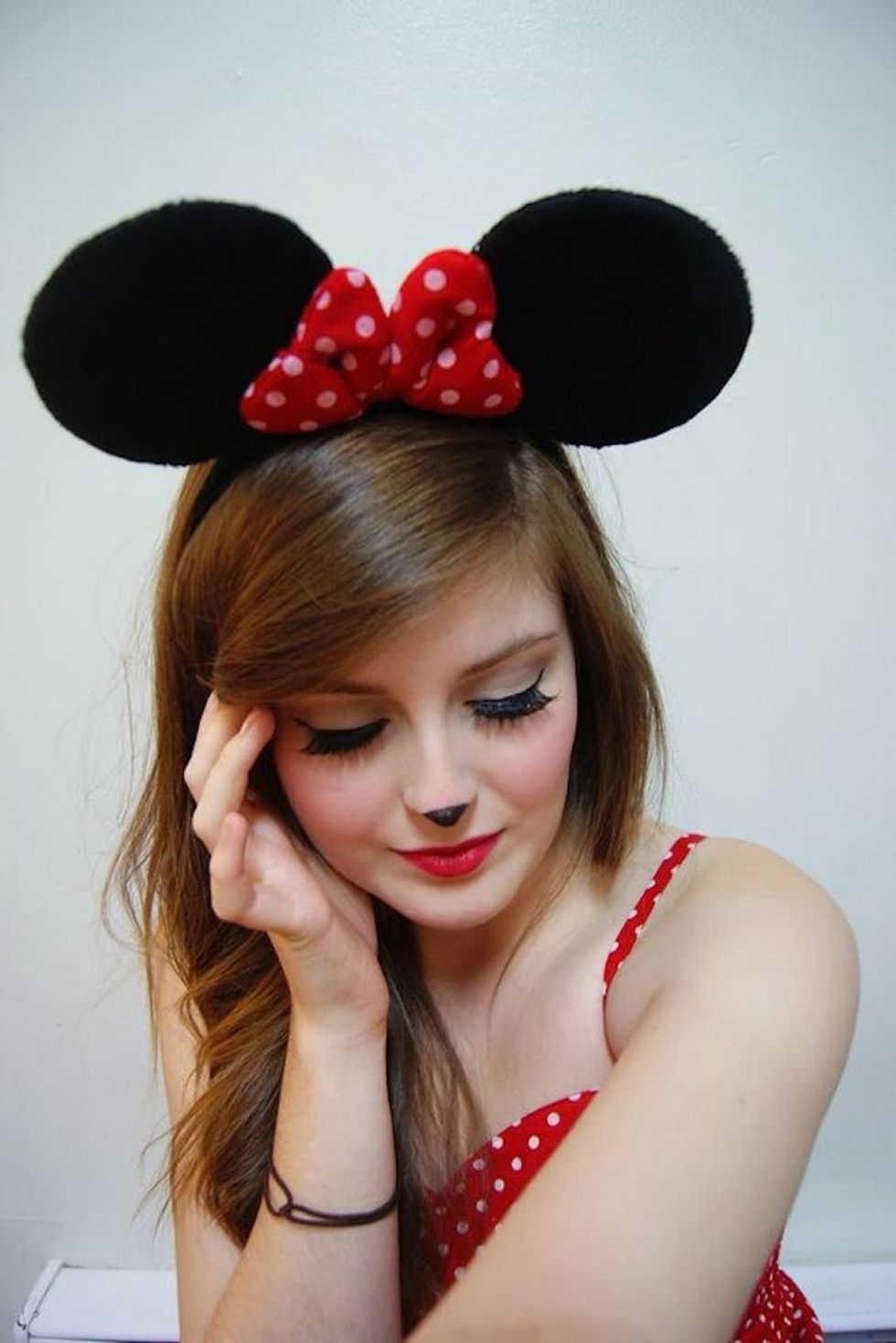 3. Minnie Mouse Makeup: Classic black liner, a simple red lip, and a subtle mouse nose make up this Minnie beauty trifecta. (via Paisley Elizabeth)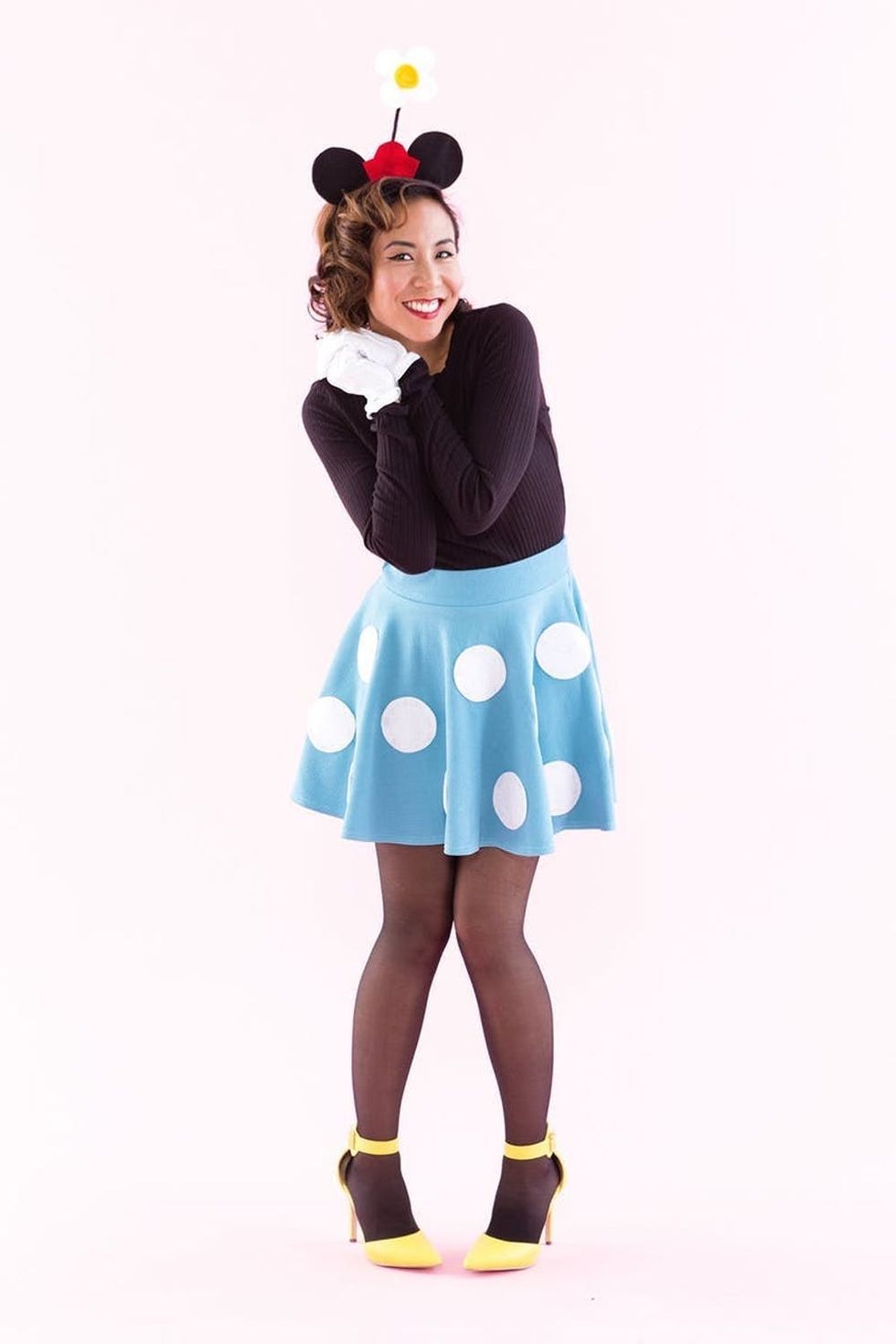 4. DIY Minnie Mouse: If Halloween is looking chilly, a long-sleeved top and black tights will keep you cozy while trick-or-treating. Don't forget romantic curls and cute mouse ears — this entire look is to die for. (via Brit + Co)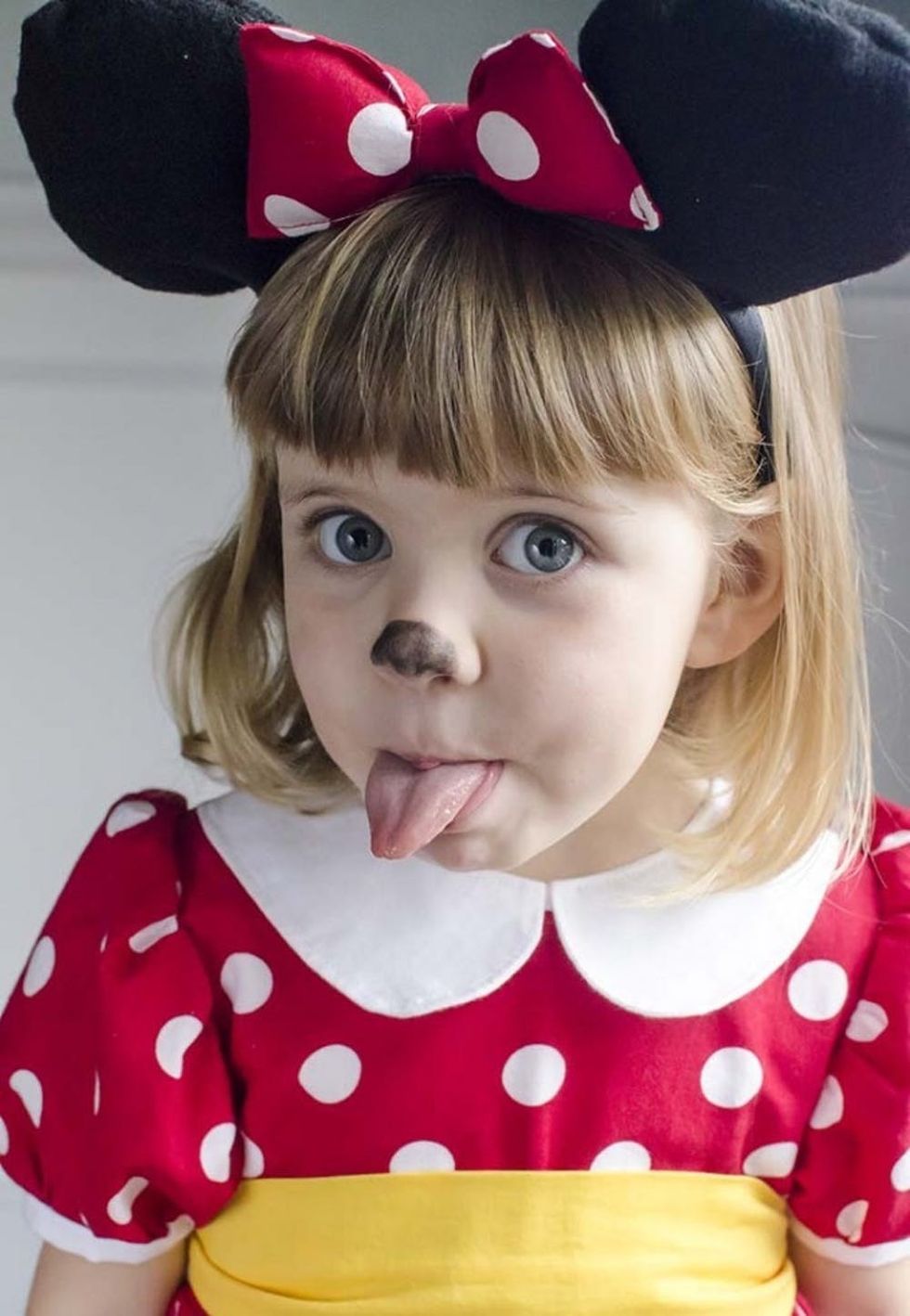 5. The Perfect DIY Minnie Mouse Costume: This inventive mini-Minnie version features a yellow sash and the cutest mouse ears we ever did see. We've got major heart eyes! (via Unoriginal Mom)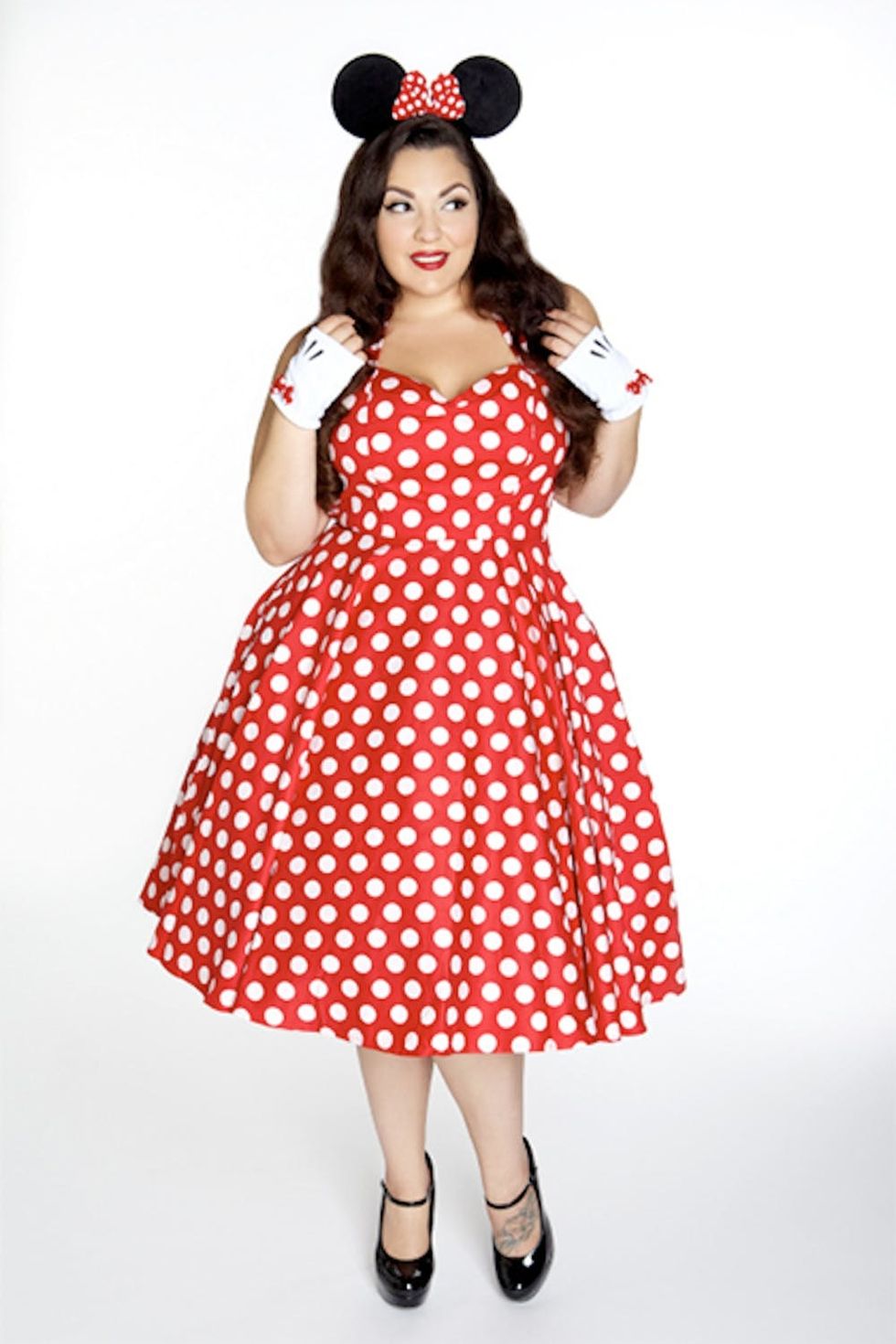 6. Plus-Size Minnie Mouse: Sporting a polka dot jumper will make your Halloween festivities extra-fun this year. Be sure to wear this classic design year-round with your fave pair of patent-leather Mary Janes. (via This Is Meagan Kerr)
7. Vintage Minnie: This oldie-but-goodie version definitely channels all the vintage vibes of the old school Minnie Mouse look. Rock out in this throwback style and add some extra-stylish flair to your Halloween.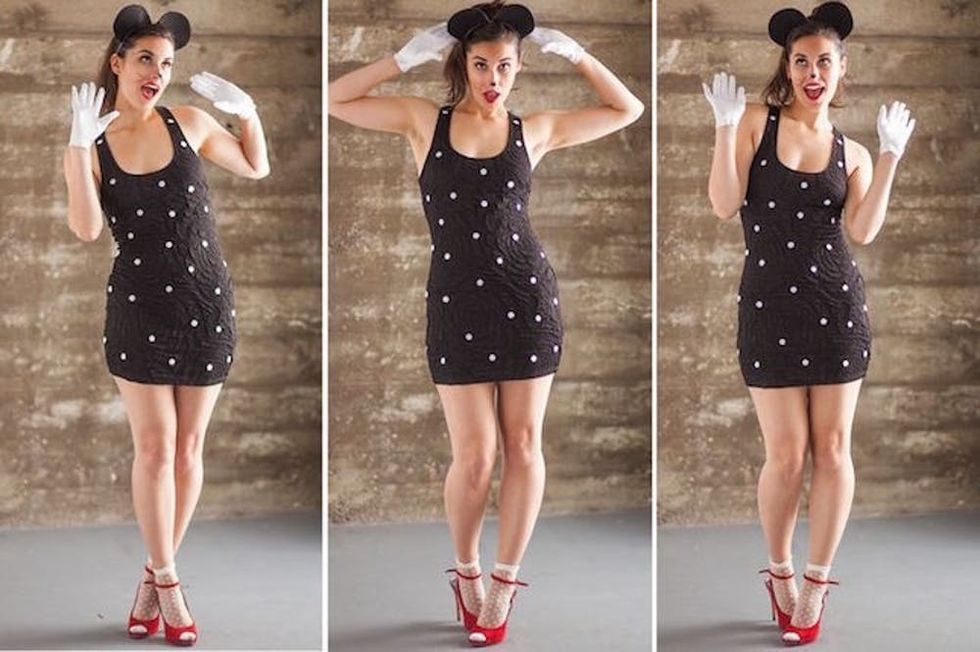 8. Classic Minnie: When a last-minute Halloween costume switcheroo needs to happen, dressing up as Mickey's main squeeze never gets old. Don't already have a black polka dot dress in your closet? Not a problem, 'cause you can DIY one on your own thanks to this handy hack. (via Brit + Co)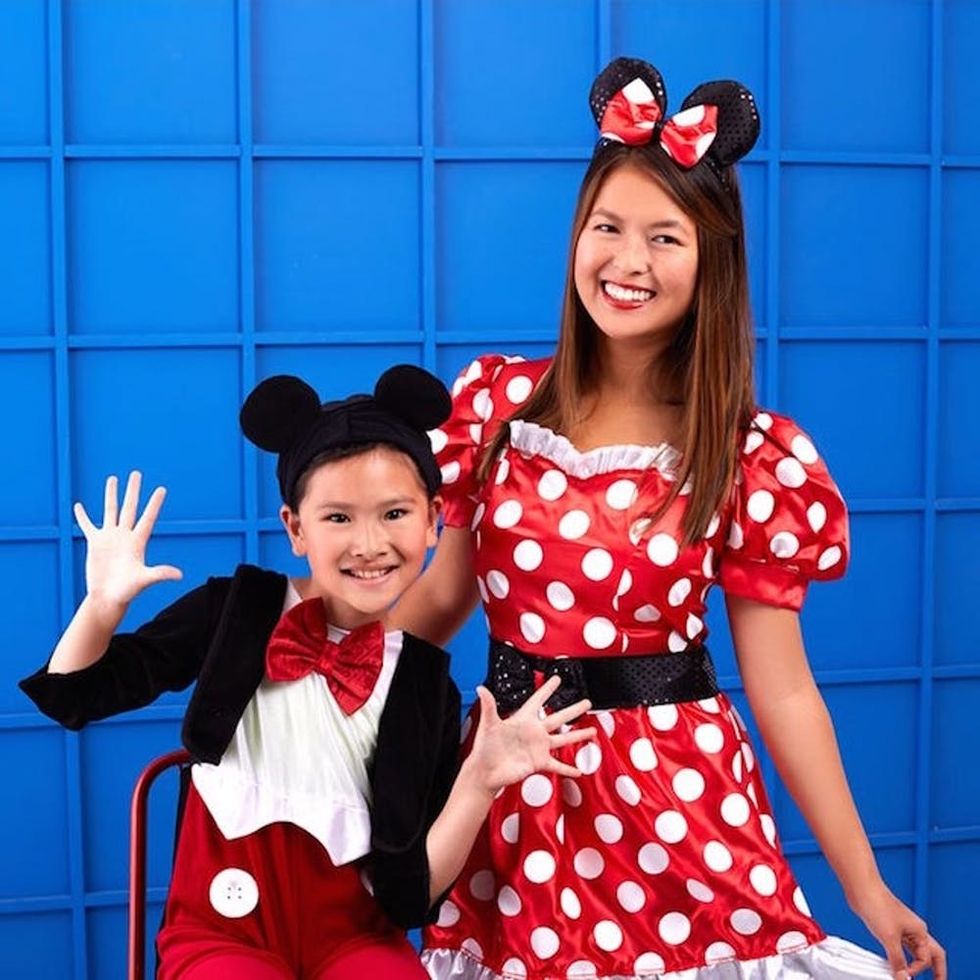 9. A Dynamic Duo: For parents trick-or-treating with their kids, it only seems natural to go the matchy-matchy route. (via Zulily)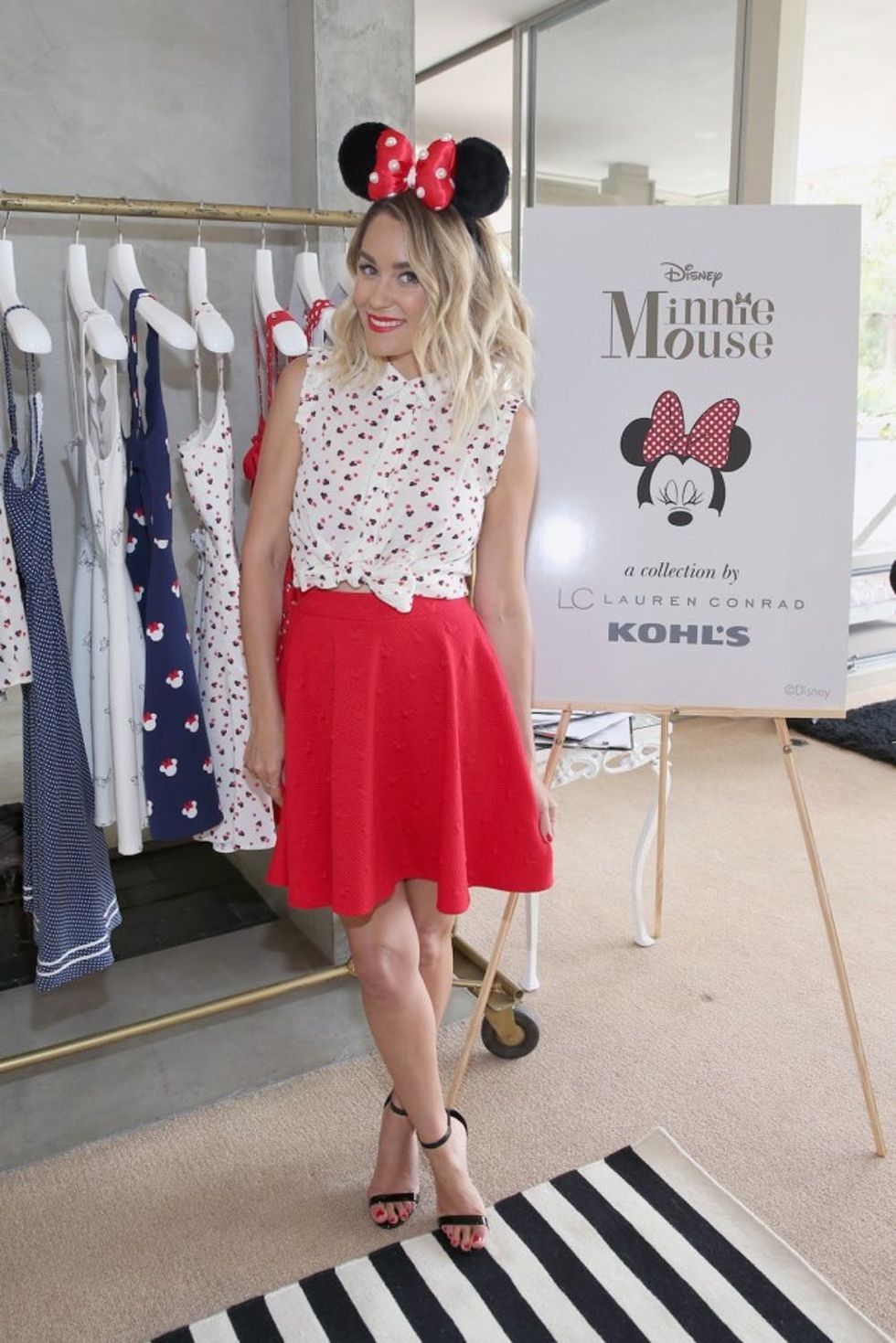 10. Sweet Minnie Mouse: Besides the fact that Lauren Conrad is the queen of Halloween costumes, she also gave us major costume #goals when she designed an exclusive Minnie Mouse collection for Kohl's. For a look that's more cute than frightful this Halloween, opt for a red fit-and-flare skirt, a polka dot blouse, mouse ears, and some chic black steppers. Final step: Find a date to reprise the role of Mickey, and it's a done deal. (Photos by Jonathan Leibson/Getty)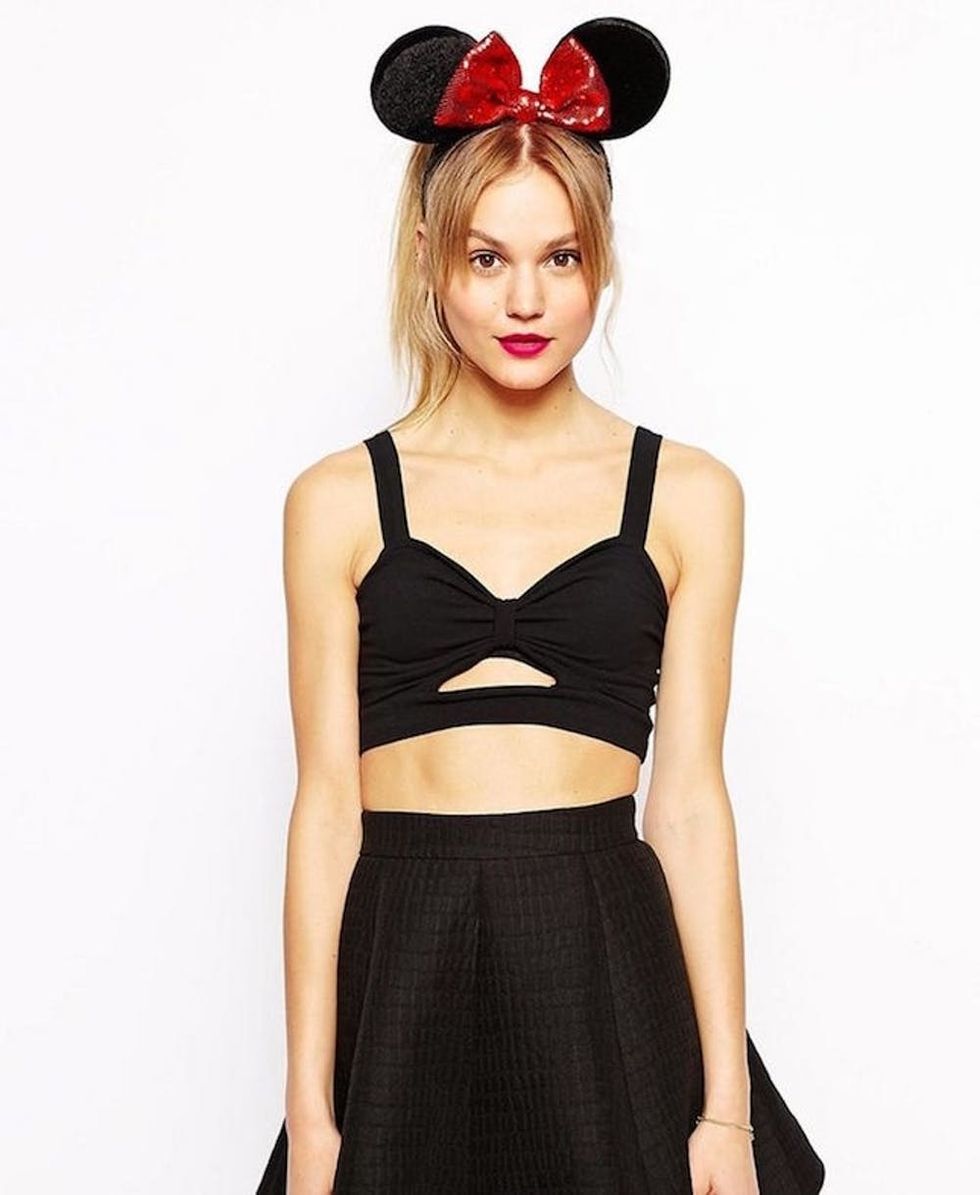 11. Lazy Minnie Mouse Costume: Leave the polka dots at home by opting for a more sultry Minnie dressed in all black. Besides a set of mouse ears, all you'll need to complete the look is a black bralette and high-waisted skirt. (via MTV)
12. Minnie Mouse DIY Costume: Our favorite YouTube blogger, Bethany Mota, not only shares a full rundown on how to obtain Minnie Mouse-inspired makeup, but also shows you how to create a DIY tulle tutu in the process. We give this simple and adorable tutorial a big thumbs up. (via Bethany Mota)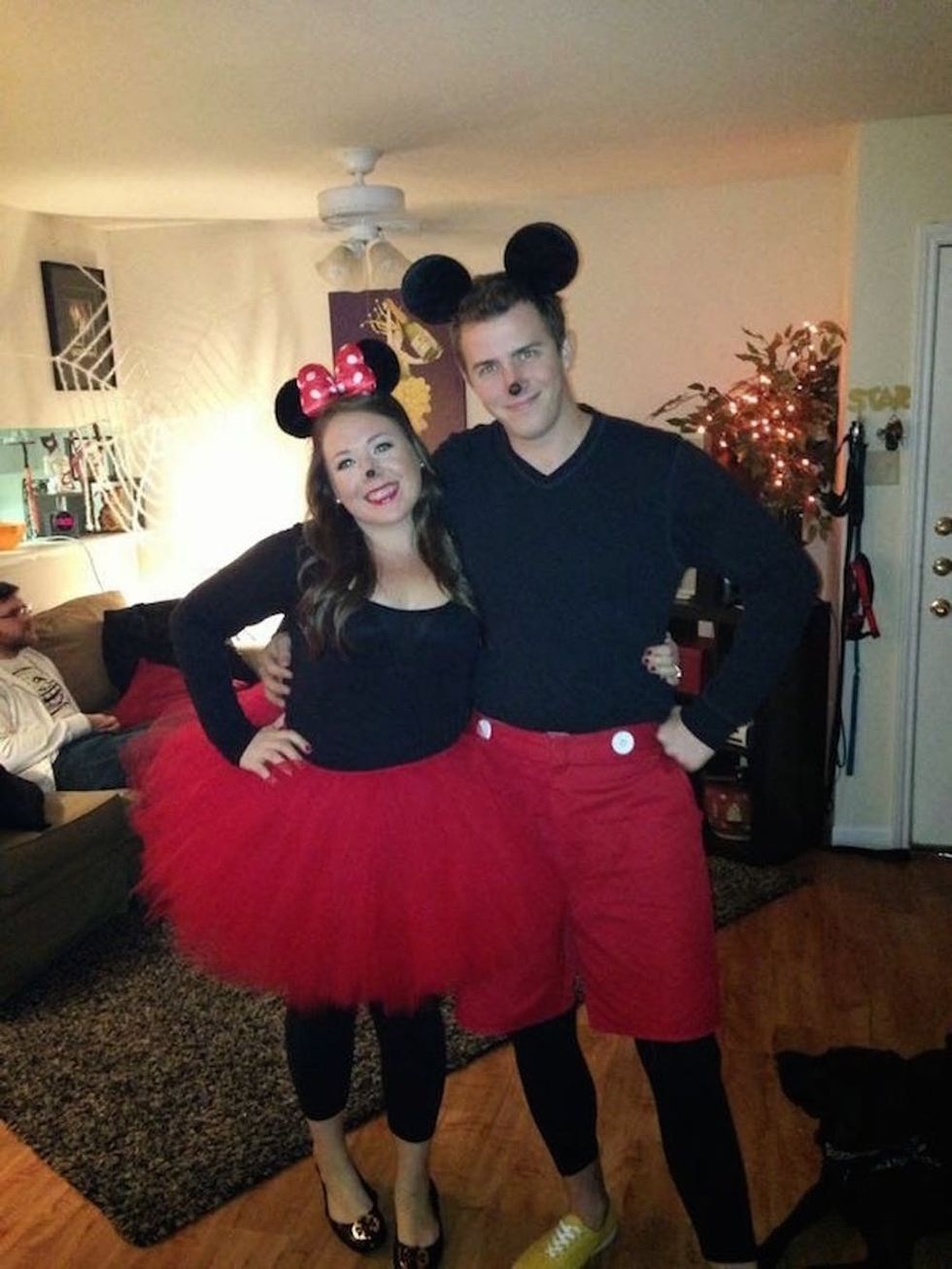 13. DIY Minnie and Mickey Mouse Costumes: There's no better couple's costume for you and bae than Minnie and Mickey. Spend some time coordinating your ensembles for the night — red tutu and red shorts + black leggings — and you two will easily win the award for best dressed. (via Southern FIT)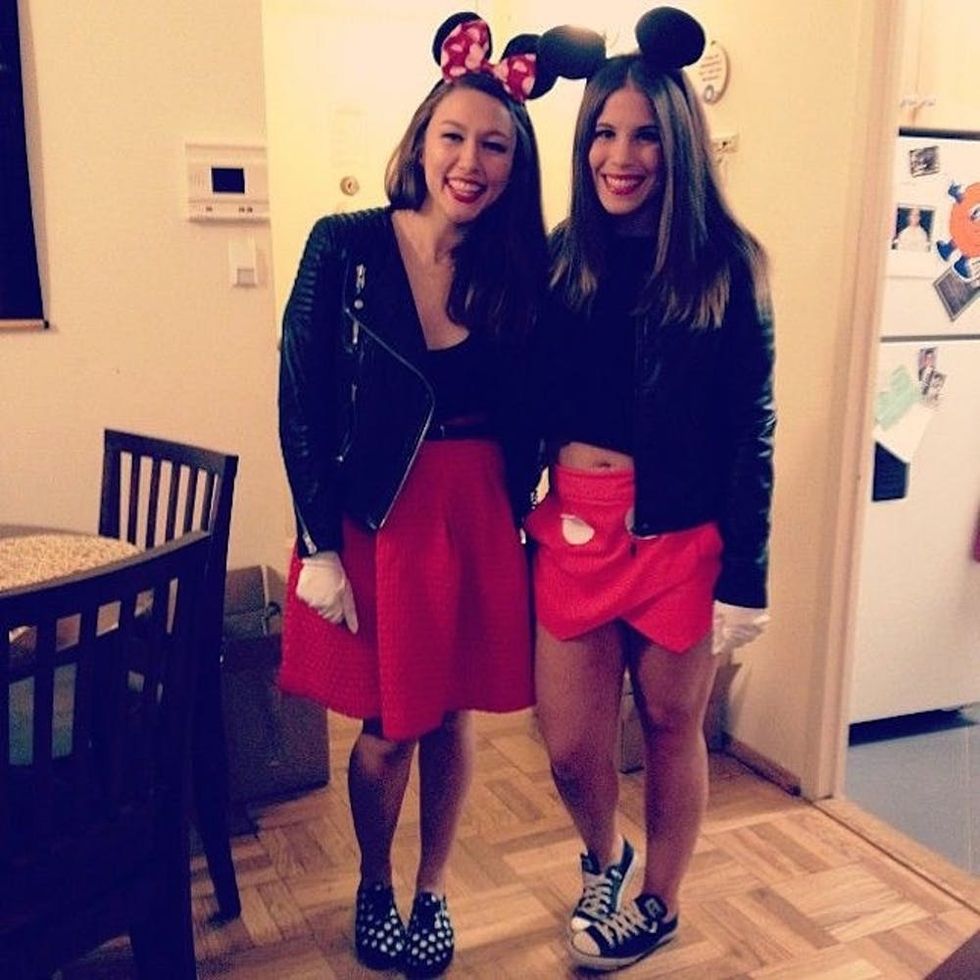 14. Edgy Minnie Mouse: Add a leather jacket and suddenly Minnie Mouse is living life on the edge. For this getup, a casual red full skirt or black and red combo dress will do. Just don't forget to leave the house without your mouse ears and white gloves! (via @carlychernick)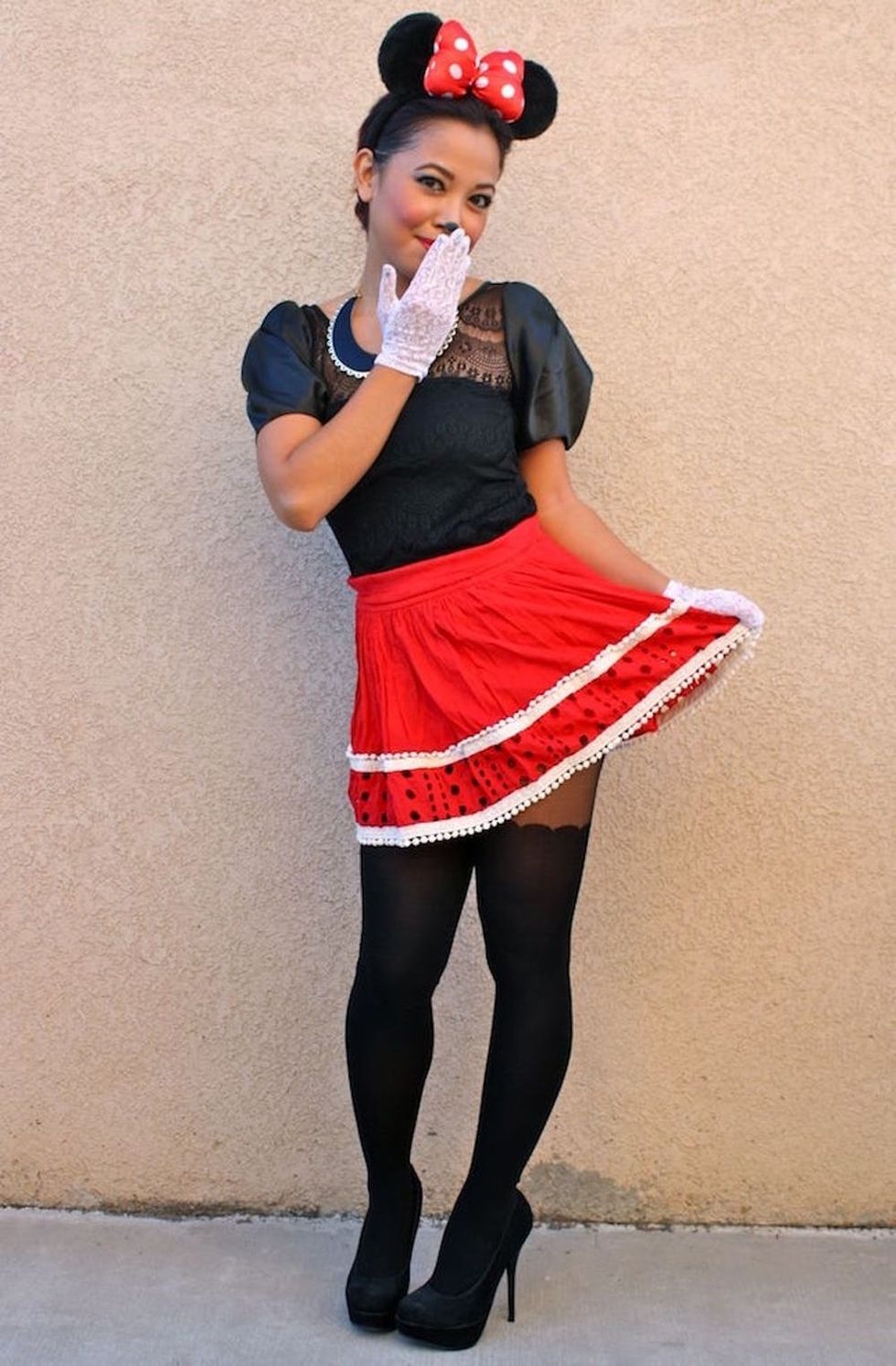 15. Fiesta-Inspired Minnie Mouse Costume: It's f-i-e-s-t-a time. Sometimes the best costumes are the ones recycled from years past. Case in point: With a little creativity and imagination, a Mexican-inspired dress can easily be reinterpreted for Minnie Mouse. (via KateSpanish)
16. Sexy Minnie Mouse Halloween Costume: If you're seeking a totally original, one-of-a-kind DIY Minnie Mouse costume, then this video will walk you through every step. The costume — consisting of a crop top and mini skirt in an oversized polka dot print — can be customized to show off as much (or as little) skin as you want. (via Vivian Zhu)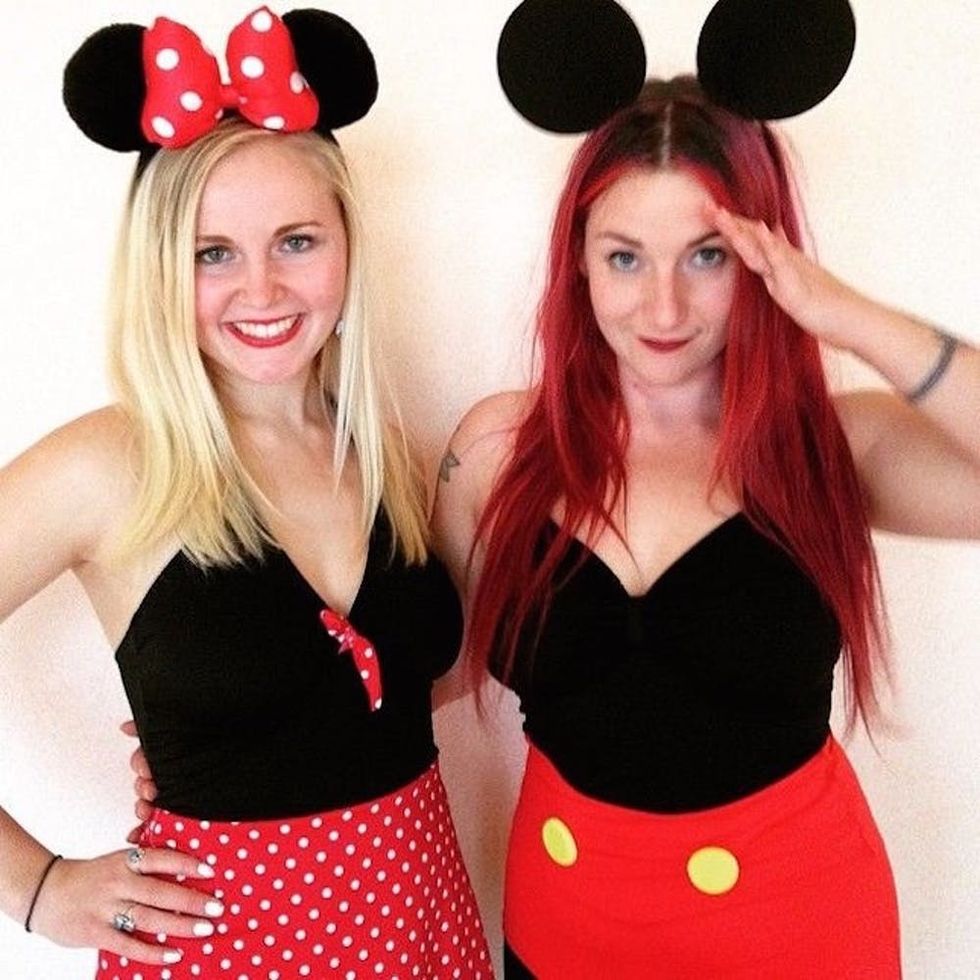 17. BFF Approved: Halloween weekend, here we come! No trip to the Magic Kingdom required for you and your bestie to become Minnie and Mickey for the day. Thanks to the matching tops, all you'll need is a red polka dot skirt and a bow to set you apart. (via @thegoodwitchvt)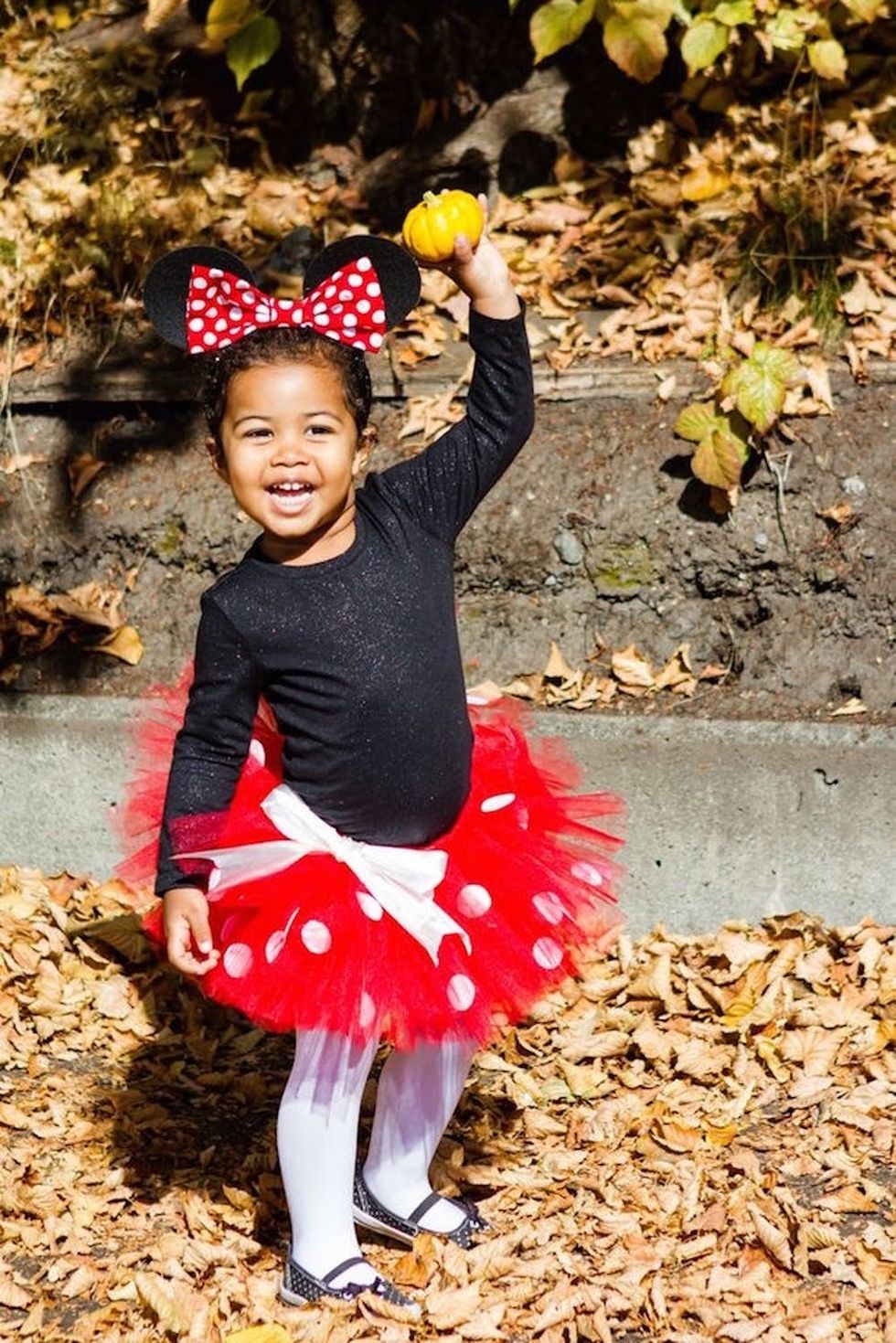 18. Minnie Mouse Children's Costume: For the tots in your life, this is an easy (but super cute!) costume that you can put together with little to no effort. (via Nat Nanton)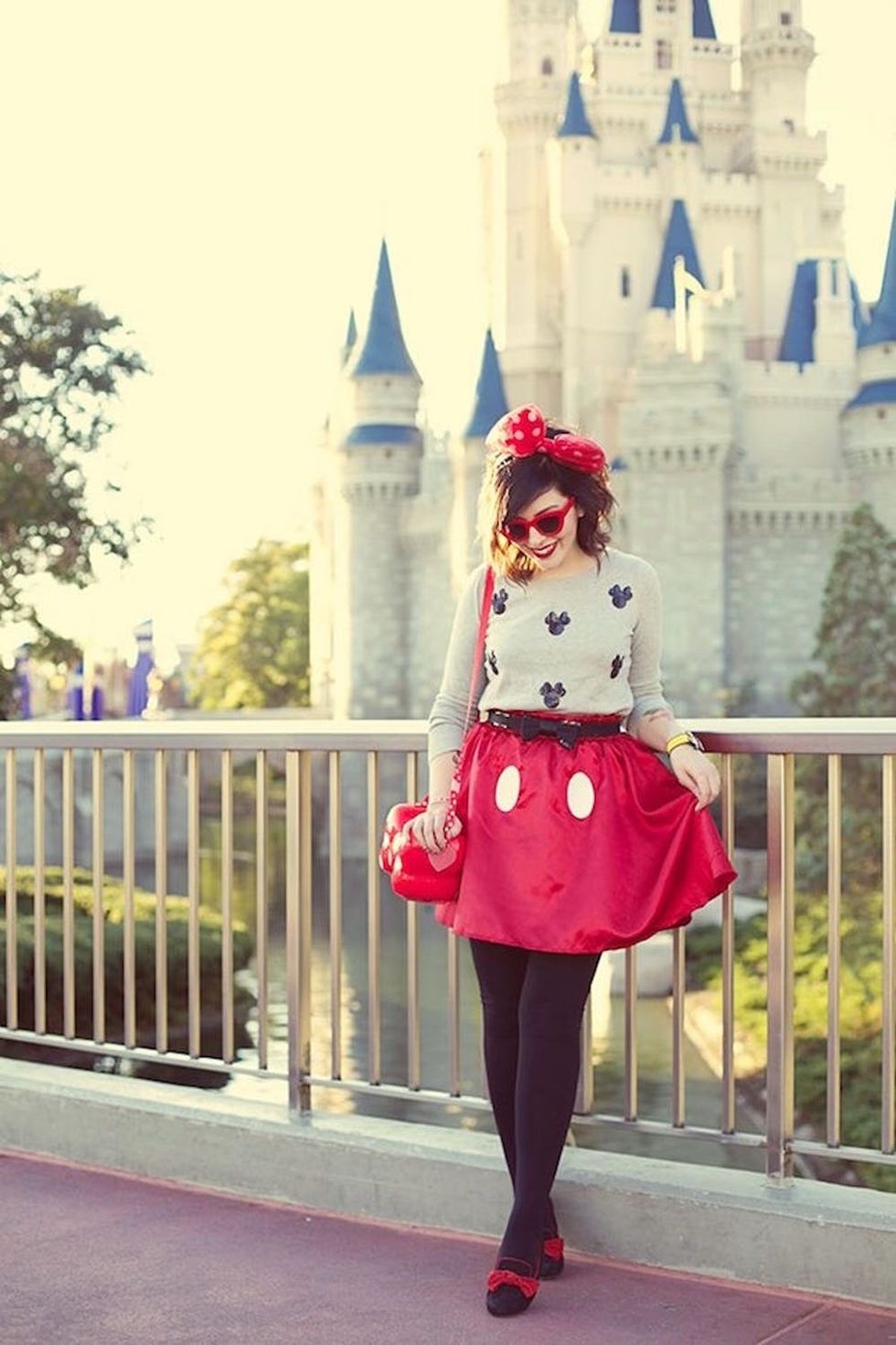 19. Blogger-Inspired Minnie: With the help of an old Minnie Mouse-printed sweater and a red party skirt, it won't be long before you're giving the real Minnie a run for her money. For random odds and ends, a trip to the thrift store could turn up everything that you need to complete your costume, and for a fraction of the price. #Winning (via Keiko Lynn)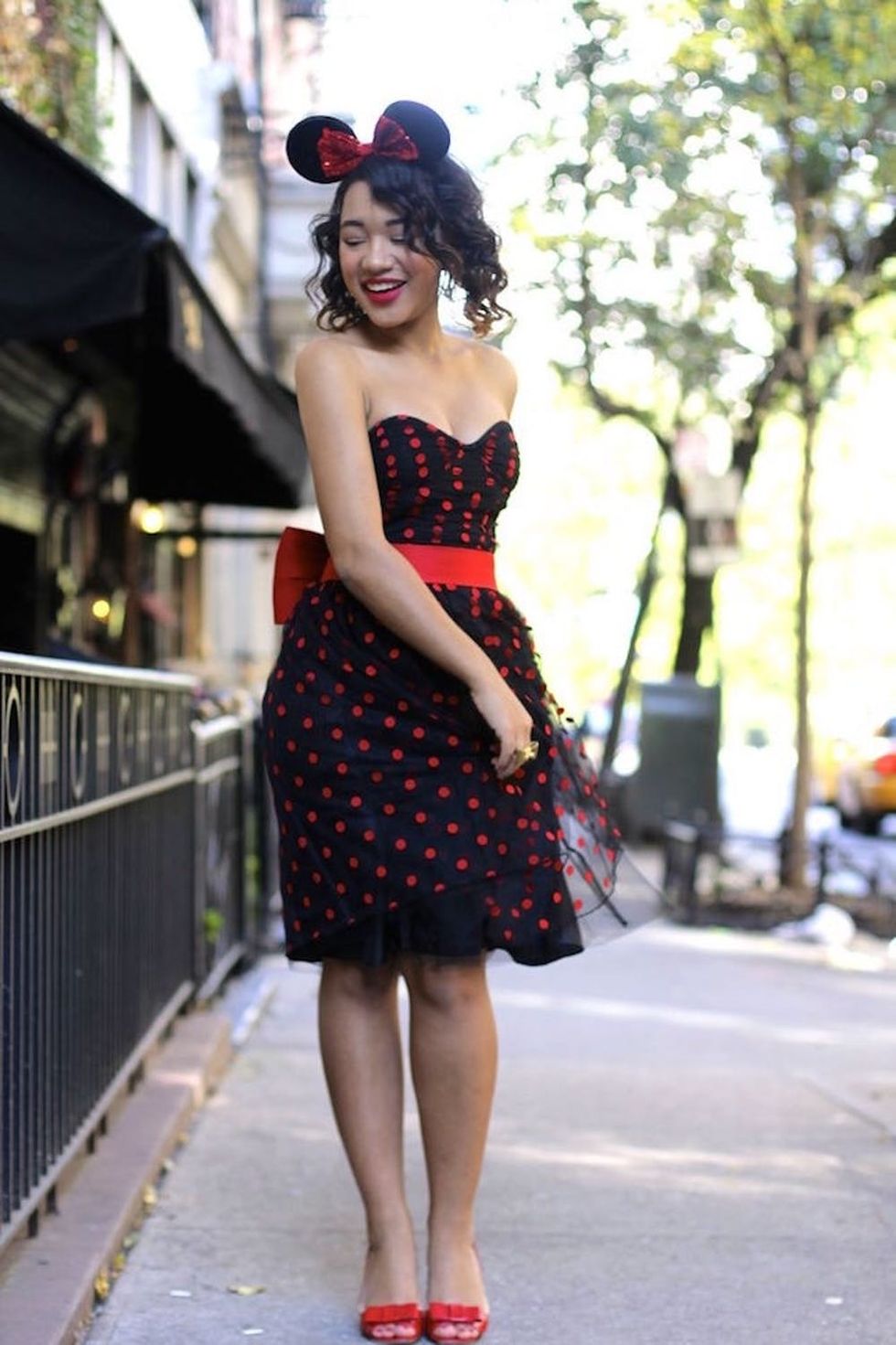 20. Glamorous Minnie Mouse: Follow in this fashion blogger's footsteps by channeling little Miss Minnie this Halloween. To avoid spending a fortune, consider recycling an old homecoming dress or shopping the sales racks for a little black polka dot dress. Red bow heels and fancy mouse ears are obligatory for this ultra-glam look. (via Color Me Courtney)
Love Minnie Mouse everything? Follow us on Pinterest for more costume inspo!
Anjerika Wilmer
Full-time grad student and all-around creative type, Anjerika leaves no avenue unexplored. Though a tried-and-true fashion girl, she counts art history, architecture and good design as constant sources of inspiration.  Most importantly, she's always in a Vienna state of mind.  
Halloween Costumes