10 Ways to Cook With Fresh Mint
Apr 05, 2014
Mojitos and toothpaste don't get to have all the fun. Mint is one of the most versatile herbs on the planet, growing like a weed all summer and simply tasting like freshness is supposed to taste — no matter if you're eating it, drinking it, or rinsing your mouth with it. We thought you might benefit from a cool, menthol-ly whiff of green to remind you that summer days are coming, so we minted 10 tasty recipes just for you.
---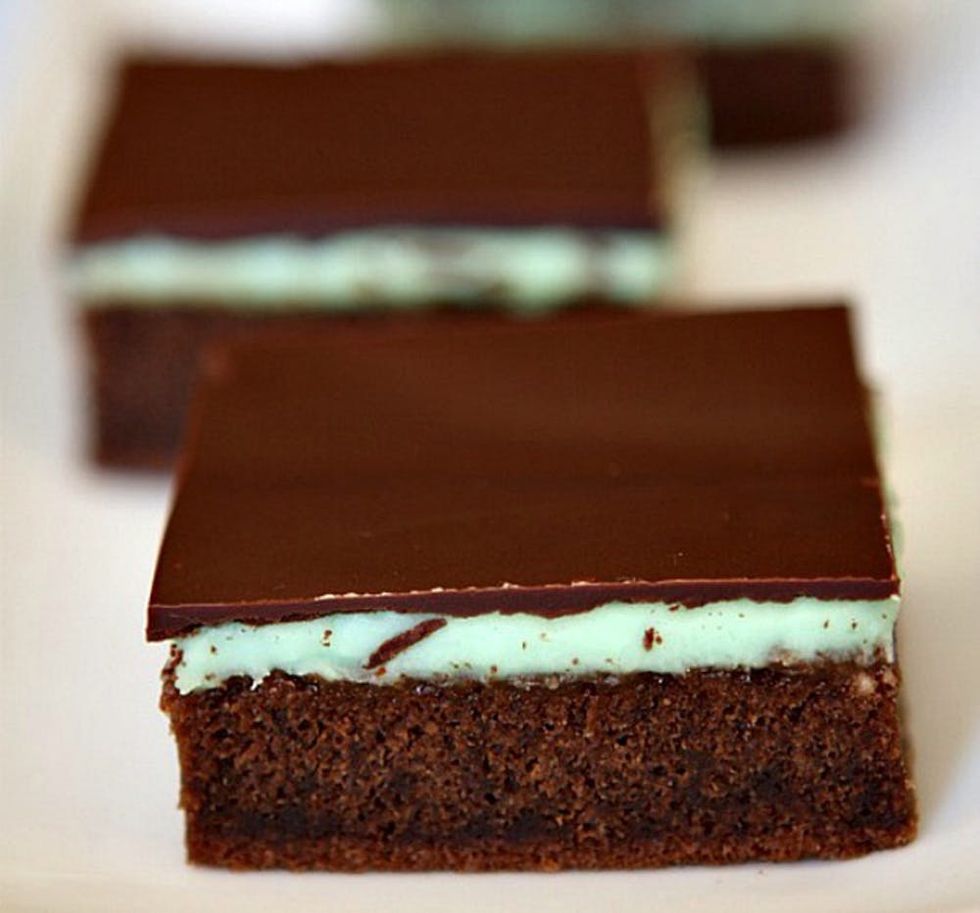 1. Chocolate Mint Bars: Whoa. This recipe is a throwback to a rained-out backyard BBQ in 1989. Excuse us while we eat 20 of them in our parents' basement. (via Culinary Covers)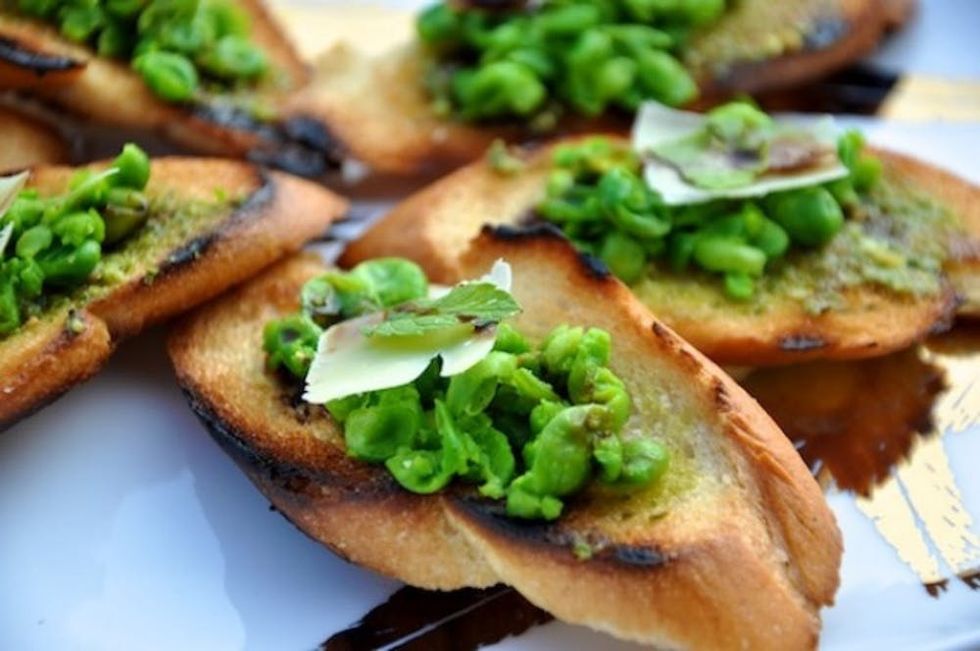 2. Pea and Mint Crostini: Zesty mint with the umami of aged Parmesan and creamy sweet peas, this dish proves it's easy (and insanely delicious) being green. (via Camille Styles)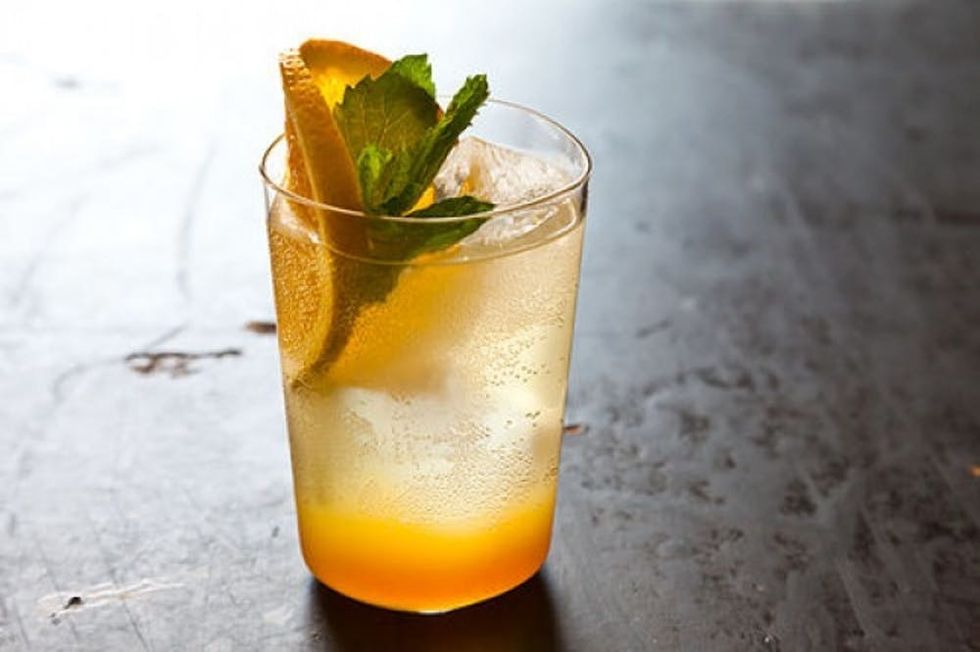 3. Orange Ginger Mint Sodas: Bring out the fizzy water! A few spoonfuls of peppermint-infused simple syrup make each glass taste like summertime. The cocktail possibilities here are quite promising. (via Food52)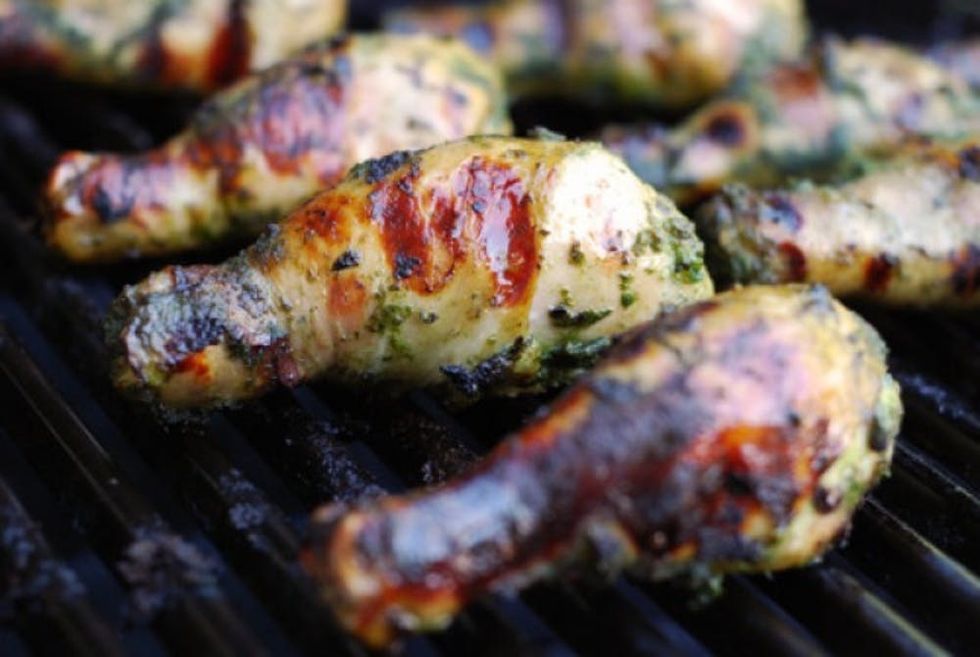 4. Grilled Green Chicken: This bright green marinade is phenomenal on chicken. You'd never know there was a splash of dead fish juice in the recipe. (via Nom Nom Paleo)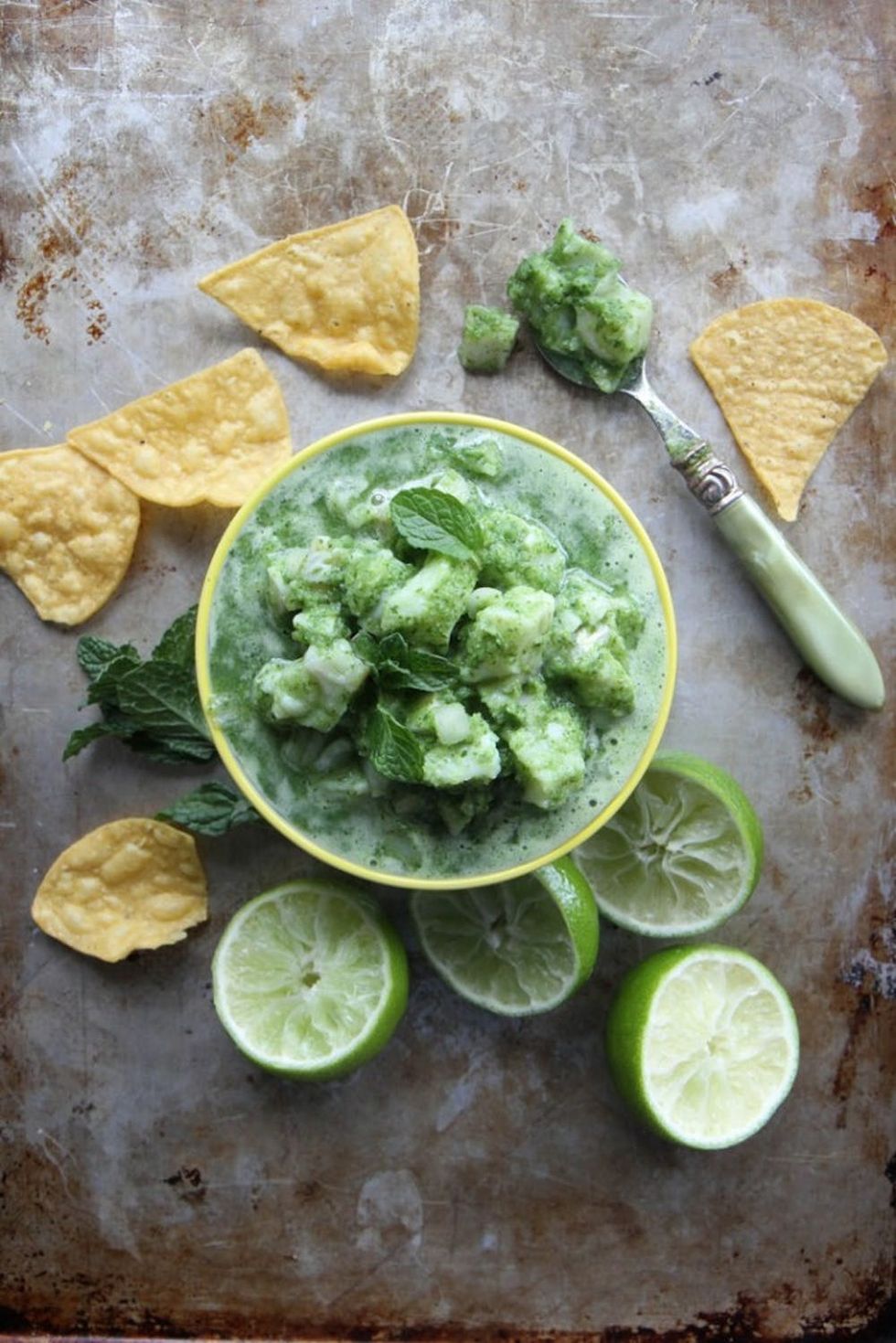 5. Mint and Lime Ceviche: 10 minutes prep and you'll be chowing down on this minty-fresh, no-cook fish dish made with tomatillos and lots o' lime. (via Heather Christo)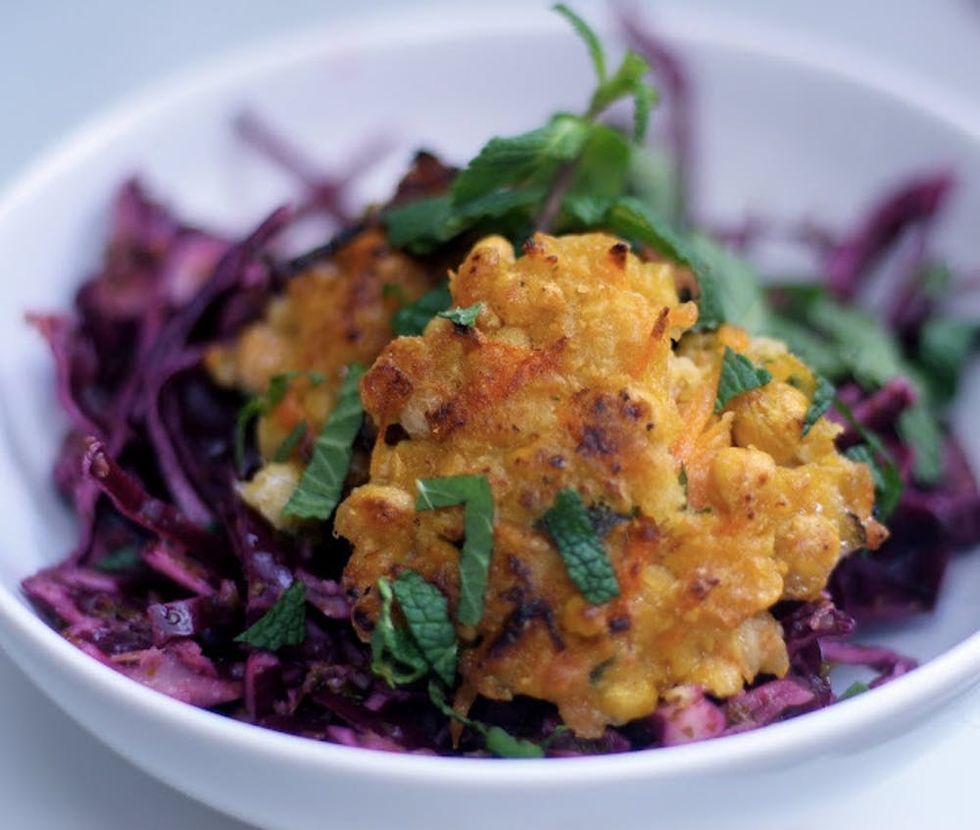 6. Chickpea and Mint Fritters: These deep-fried vegetarian bites can be whipped up with only four ingredients and are best eaten atop a bed of red cabbage (while you are in bed, in pajamas). (via The Gluttonous Vegan)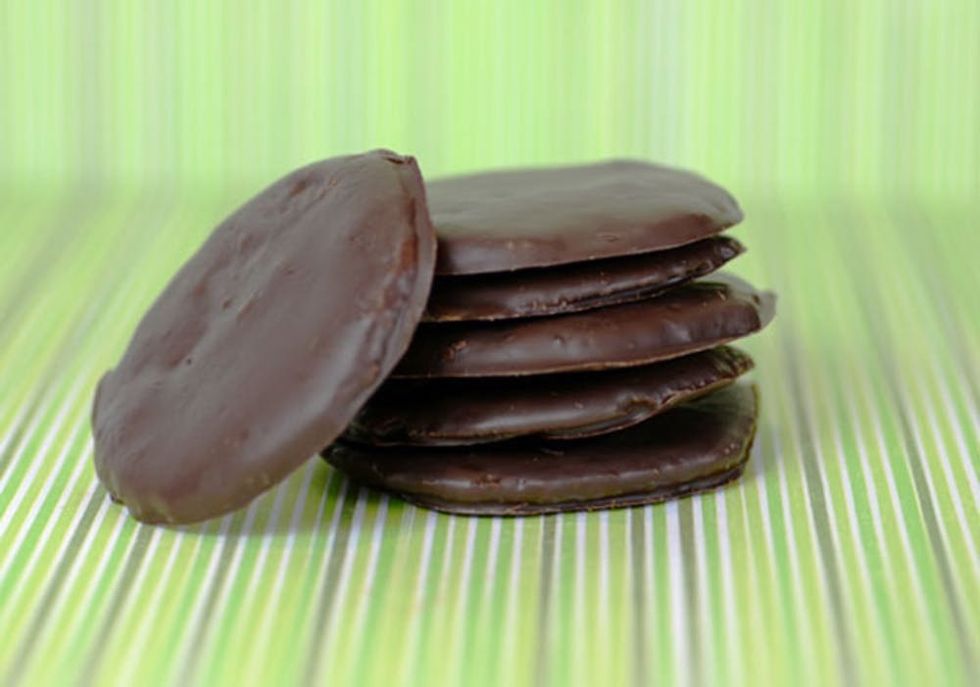 7. Homemade Thin Mints: Who needs to wait for their neighborhood Girl Scouts to come a-knockin' when you can bake your own version any time of the year? You'll be too busy stuffing your face to notice that they are paleo and gluten-free too. (via Elana's Pantry)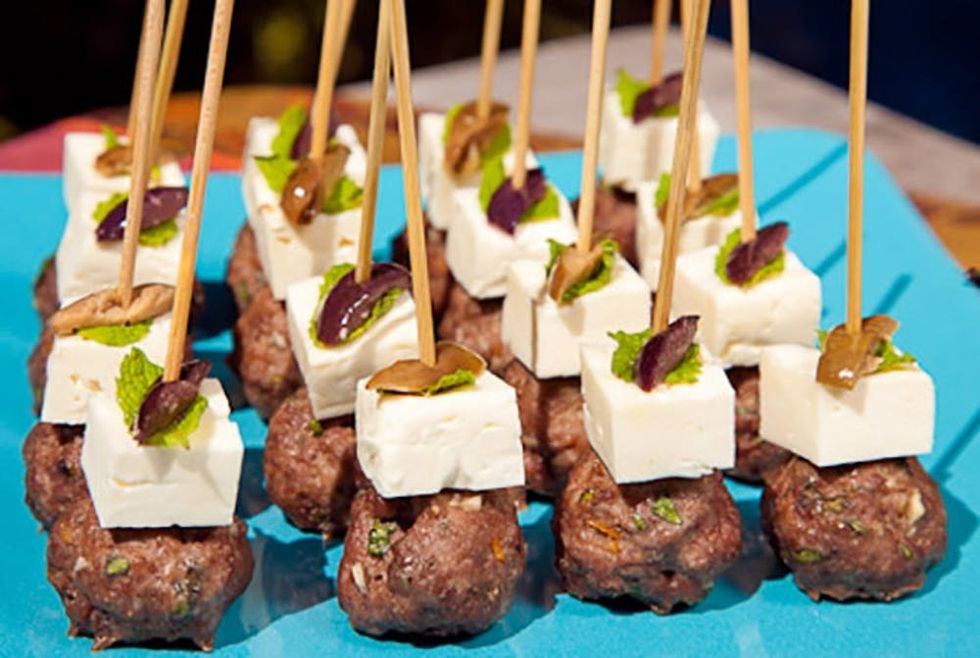 8. Lamb Meatball Skewers with Feta and Mint: In the savory world, there are no better delicious BFFs than mint and lamb. This traditional Mediterranean recipe's secret ingredient (preserved lemon) is worth a trip to the specialty grocery store — promise. (via Table Fare)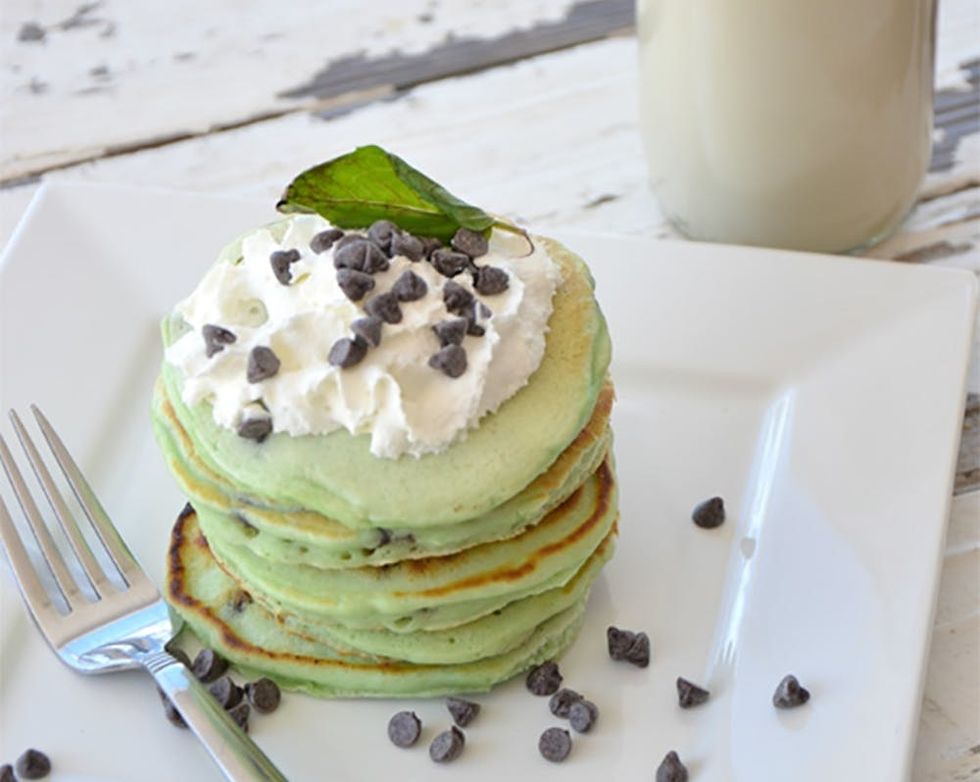 9. Mint Chocolate Chip Pancakes: "AM I DEAD AND IN HEAVEN RIGHT NOW??" – said everyone who has ever eaten these pancakes. (via The Idea Room)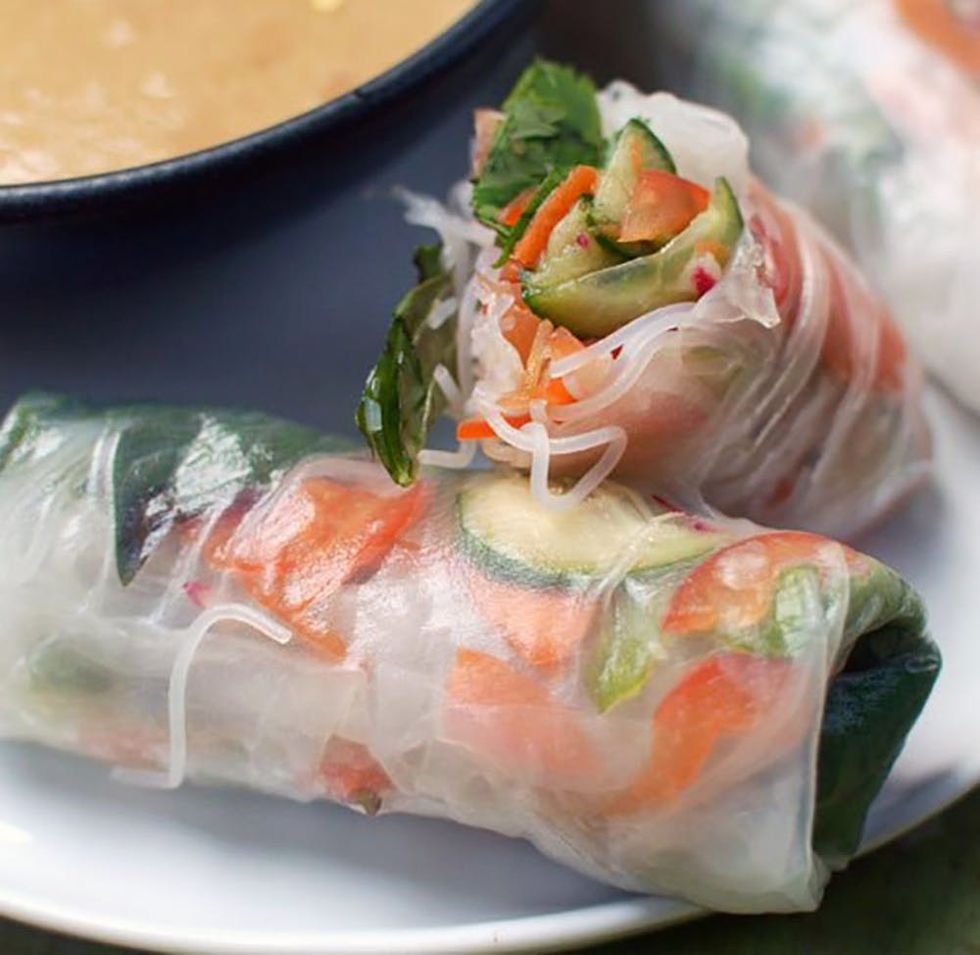 10. Vietnamese Summer Rolls: Roll these with your homies and never order takeout again (until next weekend). (via The Kitchn)
What's your minty fresh-maker? Let us know in the comments!