Miranda for Governor? 'Sex And The City' Star Cynthia Nixon May Be Eyeing a Political Career
Mar 07, 2018
Sex And The City fans, hold onto your cosmos! Rumors are swirling in New York State today that actress and activist Cynthia Nixon is rallying to throw her hat into the ring and run for Governor of New York State against incumbent Mario Cuomo in this year's midterm elections.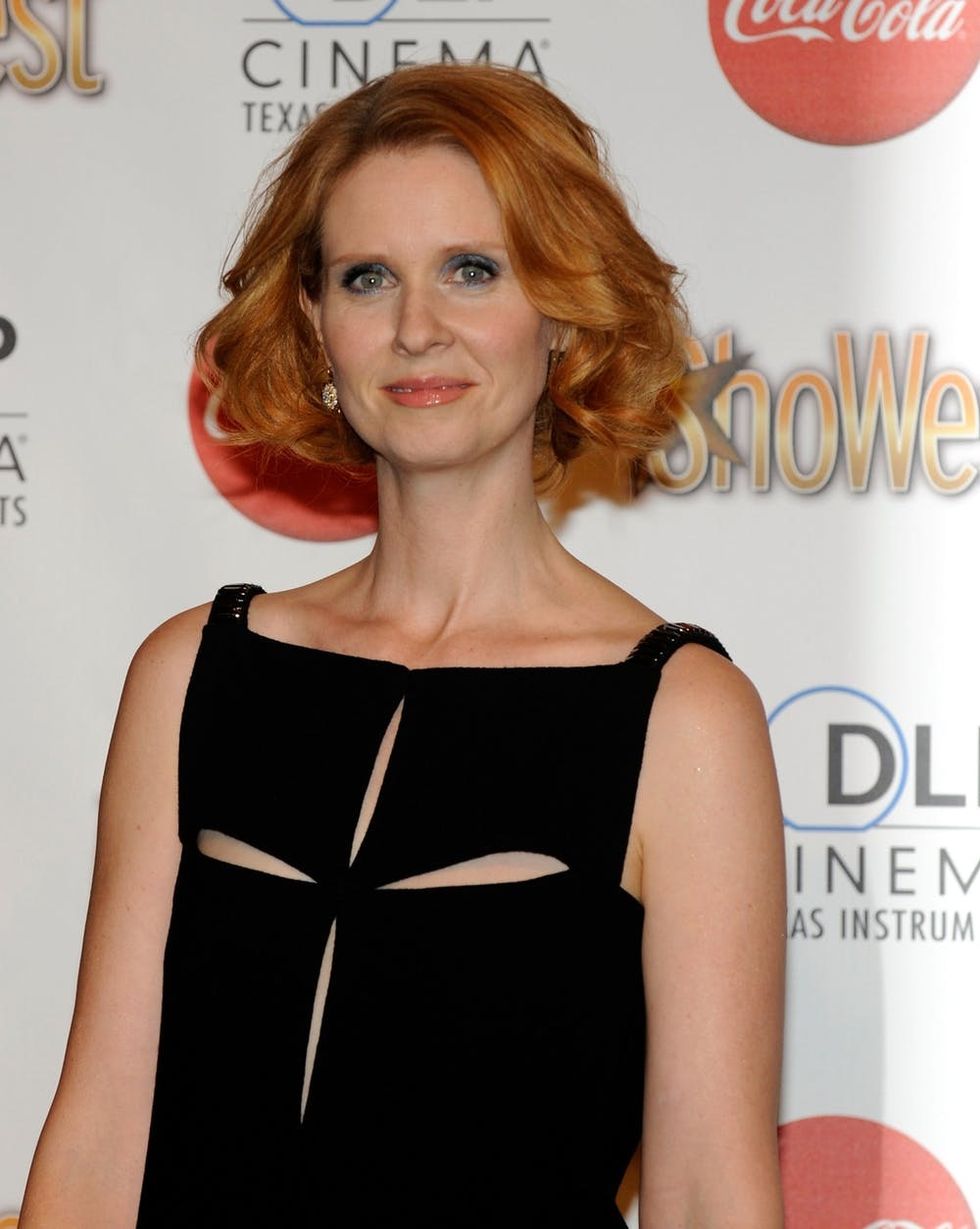 ---
In a statement to NY1, Rebecca Sides Capellan, Nixon's spokesperson said, "many concerned New Yorkers have been encouraging Cynthia to run for office, and as she has said previously, she will continue to explore it. If and when such a decision is made, Cynthia will be sure to make her plans public."
While team Nixon isn't confirming or denying, rumors have been swirling for months that the star would be challenging Cuomo. Last August, Nixon made an appearance on TODAY, where she told the hosts that the idea wasn't totally out of left-field, and that she was getting some encouragement from people based on her understanding of the state's educational system.
"I think there are a lot of people who would like me to run and I think for a variety of reasons, but I think the number one is education," the 51-year-old said to the show's hosts. "That gap now between our richest schools and our poorest schools is wider under Governor Cuomo than it ever has been before, and that's got to stop."
Last year, Nixon wrote an op-ed for USA Today in which she said she was fearful for the state of education across the US in the hands of current Secretary of Education, Betsy Devos, combined with what she considers to have been Governor Cuomo's inadequate attempts at resolving the funding deficits she sees in New York.
"As a public school parent, I am fearful about what our new US Secretary of Education Betsy DeVos has in store for our nation's public schools," she wrote. " But equally frightening is how much Betsy DeVos and Andrew Cuomo's policies echo each other."
NY1 also reported that the star has hired veteran campaigners Rebecca Katz and Bill Hyers, both of whom worked on Bill de Blasio's winning mayoral campaign in 2013, which makes the rumors seem all the more plausible.
Reached for comment, sitting Governor Cuomo told reporters, "on people who may not — may or may not run for governor, on both sides of the aisle, that's up to them, and we'll deal with it as the campaign progresses."
Would you vote for Cynthia Nixon if you could? Let us know @BritandCo!
(Photo via Ethan Miller/Getty)
Kat Armstrong
Kat has been a writer, social media maven and mom for longer than she's willing to admit. She's also spent time in front of and behind the camera, interviewing celebs, politicians and acting as a producer for fashion and artistic photography shoots. When she isn't writing for various orgs and publications, she's hanging with her kids, husband and French Bulldog, Peter, in Toronto, Canada.
Politics
Still haven't taken up that new creative skills you swore you'd learn this year? Or ready to take your design skills to the next level? Let's say so long to the weirdest year ever by checking those big learn-something-new goals off our perpetual to-do lists.
We've teamed up with Clorox to give you the gift of unlimited creativity now through the end of the year. Once you sign up, you can take as many of our 120+ classes as you want for FREE for one whole month!
Here's how it works:

Head to brit.co/learn and sign up for the "All Access Pass."
Use the code "CLOROXCARES" at checkout to redeem your free month of classes.
You will be automagically signed up for Clorox's email list once you redeem your free all access pass. (It's the #1 Choice for Disinfection!)
Your pass lasts one month from when you checkout. This means you have unlimited access to all the classes during that month.
This offer is valid now through December 27, 2020.
Browse our catalog to find the right class for you, tell a friend and take the class together over Zoom, or organize a 'cocktails + crafts' night with a friend in your bubble so you can learn something new together.
What are you waiting for? Time to start learning all the things!

Thanks to Clorox for making this happen! When it counts, trust Clorox.
Lifestyle