Morning Buzz! Taylor Swift Breaks Her Social Media Near-Silence Following Kimye Drama + More
Aug 03, 2016
Happy hump day, y'all! In today's news: Taylor Swift makes a rare (these days) social media appearance, Heidi liveblogs her #feelings while watching The Hills anniversary special and more.
---
1. Oh Olivia Benson, we've missed you. Taylor Swift has been on relative radio silence since Kim Kardashian Snapchatted those now (ahem) "Famous" videos of Taylor and Kanye's phone conversation, but last night she couldn't resist testing out Instagram's new Snapchat-copping Stories feature, posting a short video of her cat Olivia Benson standing on Taylor's bed on her hind legs. OF COURSE. "What's going on?" Taylor can be heard asking. "You feeling less like a cat and more like a squirrel today? Yep." Yeah, we'll take more of this please.
2. Heidi Pratt liveblogged The Hills anniversary special, and she had some FEELINGS. During last night's 10-year anniversary special, the show's star Lauren Conrad spilled all, including how hard her breakup with Jason was and that there was actually no chemistry with Brody Jenner during their "showmance." She also revealed how difficult it can be to re-watch emotional moments from your past, something we've heard from the cast time and again, proving that although the "reality" series was heavily produced and scripted, it also featured real people going through real growth in their lives.
Heidi Pratt (formerly Montag) is no exception. In a liveblog for Broadly she was super candid with her feelings ("Lauren is narrating all our lives again. Surprise! It's all about Lauren."), sharing honest feels about how much the end of her friendship with LC still hurts and how proud she is of Lauren's successes. Aw. (h/t Broadly)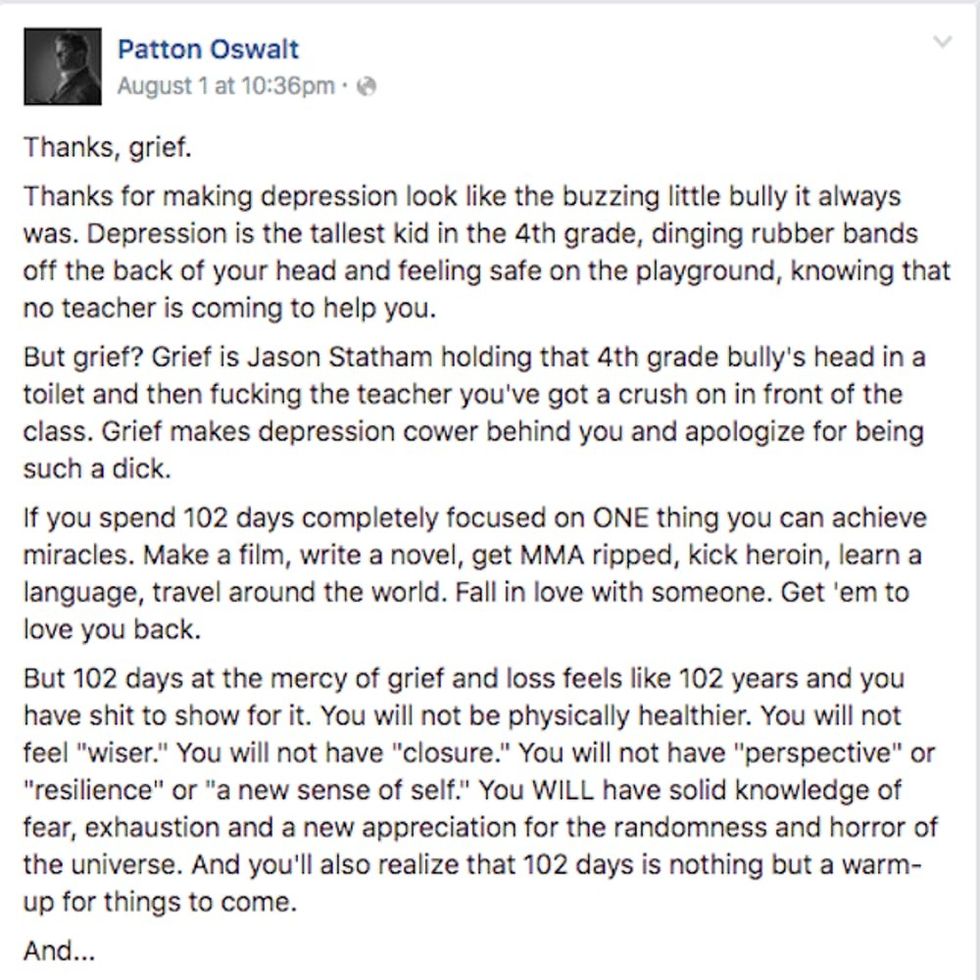 3. Patton Oswalt penned a Facebook post about grief after losing his wife, and it's the realest thing you'll read today. Back in April, comedian Patton Oswalt's wife, Michelle McNamara, died unexpectedly in her sleep at only 46 years old, leaving Patton and their seven-year-old daughter Alice behind.
It turns out that flossing might actually be a lie; what even is life.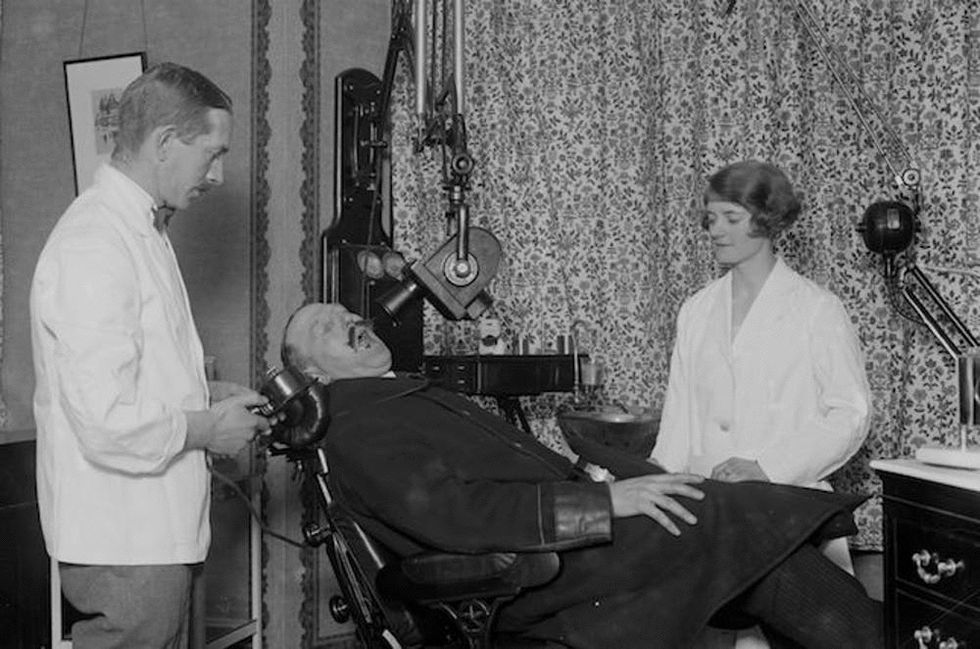 The Associated Press conducted a study, and it turns out that the medical benefit of flossing is largely unproven. "The majority of available studies fail to demonstrate that flossing is generally effective in plaque removal." Another 2015 study says there is "inconsistent/weak evidence" for flossing and a "lack of efficacy." Needless to say, the Internet is freaking out.
Nicole Villeneuve
Nicole is an entertainment and lifestyle writer covering pop culture, news, and cool women doing cool things. She likes yard sales, MTV's Teen Mom, and putting too many memes in the group chat. She lives in Toronto.