How to Incorporate Pantone's Verdure Palette into Your Home
May 01, 2017
While Pantone's 2018 color trends are very bold, their Verdure palette is all about those "vegetal" tones. Think: Celery and Foliage hues with a modern twist of berry-infused purples and eggshell blue. If you're looking for a decor change, but aren't quite ready to bid adieu to those pastels, the Verdure palette might be just what you need. Color-blocked artwork, bold kitchen cabinets, and plenty of indoor garden goodness await you in the 15 fab rooms below. Explore onward!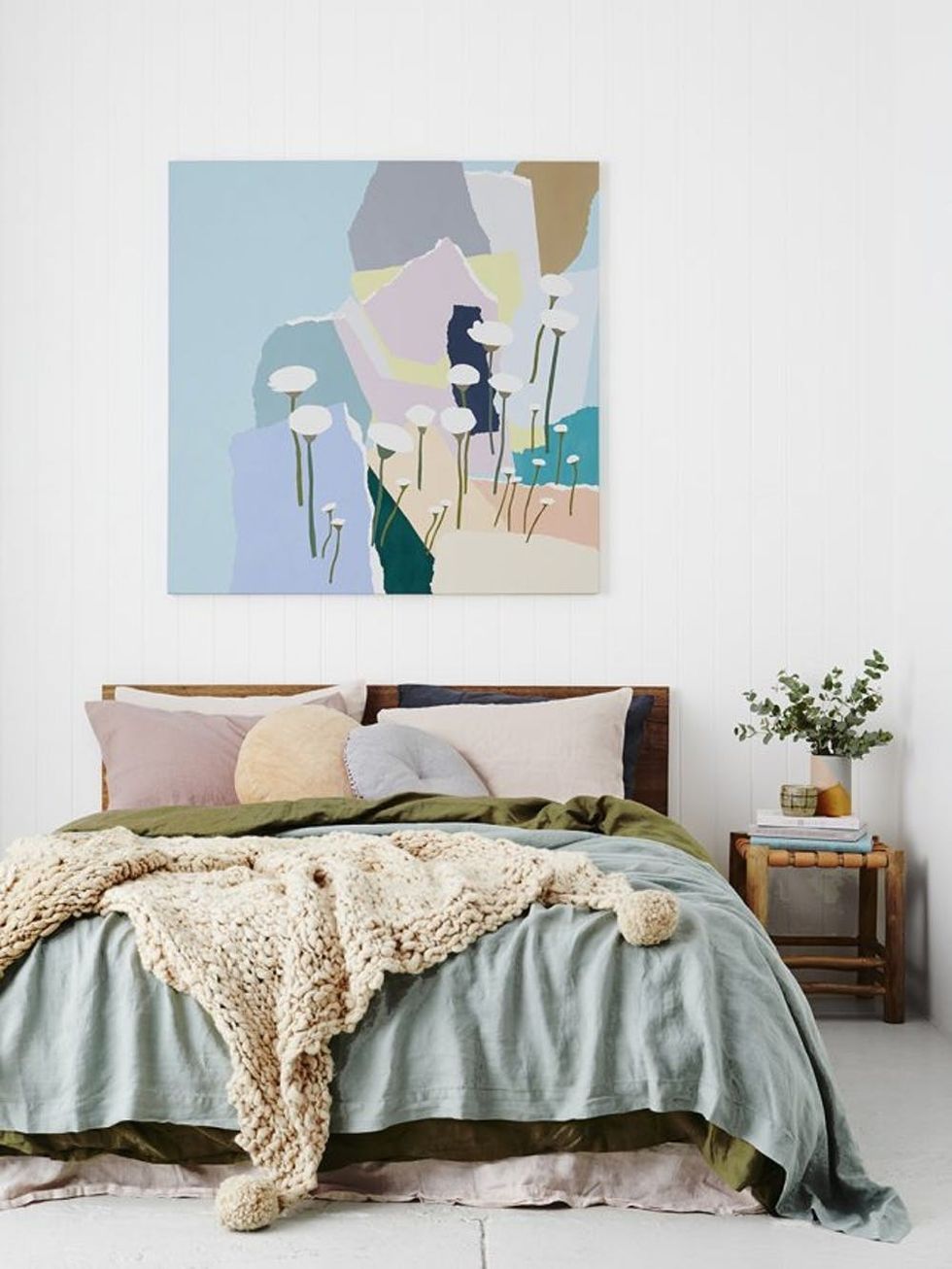 ---
1. Abstract Love: Don't you just love it when all you need is one piece of artwork to nail every shade in a new color palette? Hunt down a piece with lilac purple, warm greens, and soft blues, and then pair it with fresh, solid-colored bedding for a quick bedroom makeover. (via Leah Bartholomew)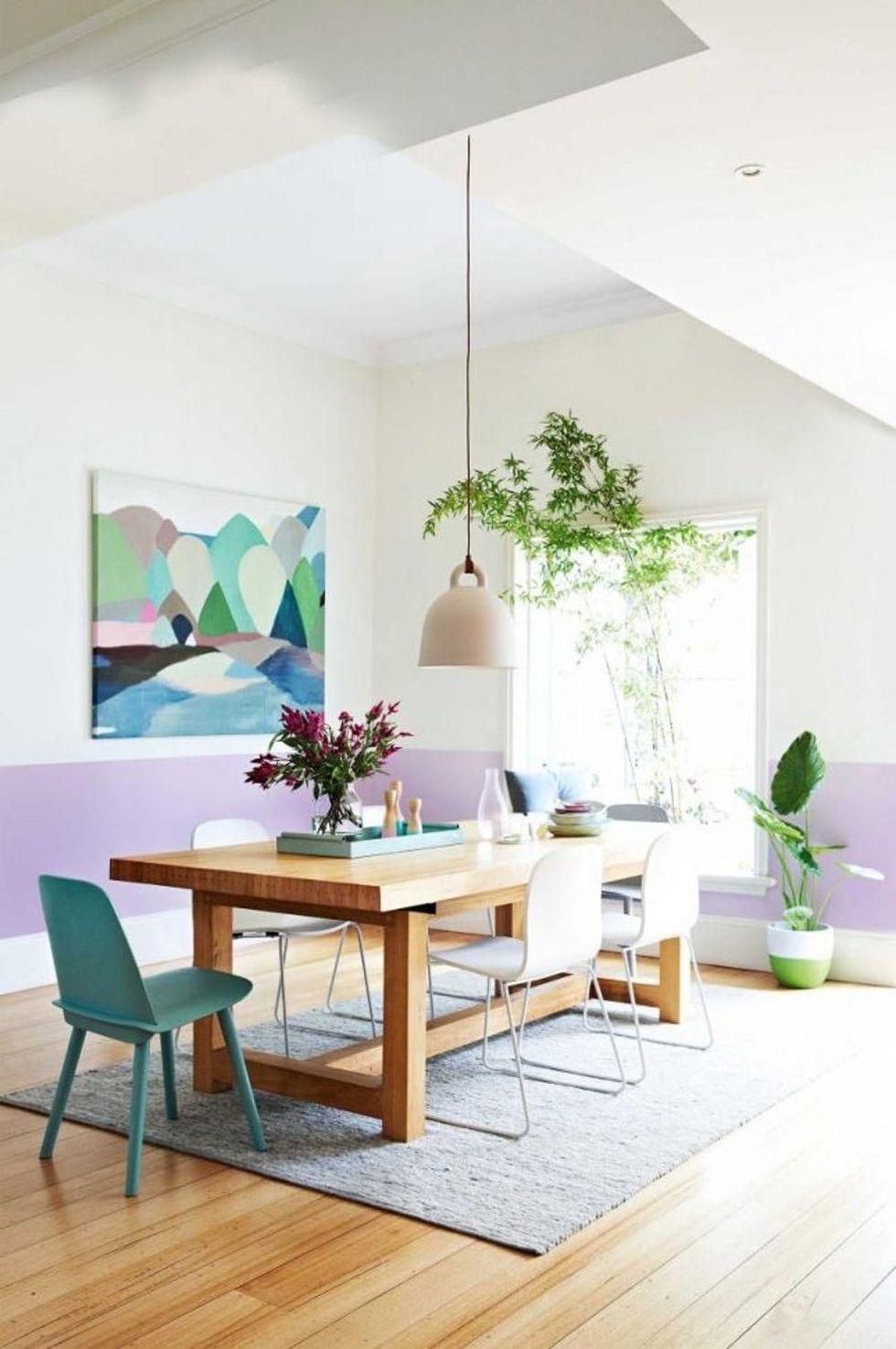 2. Half and Half: A bold, half lilac wall will ensure that your dining room of clean lines and solids is far from dull. Complement with some greenery and pops of blue for the prettiest room ever. (via Inside Out)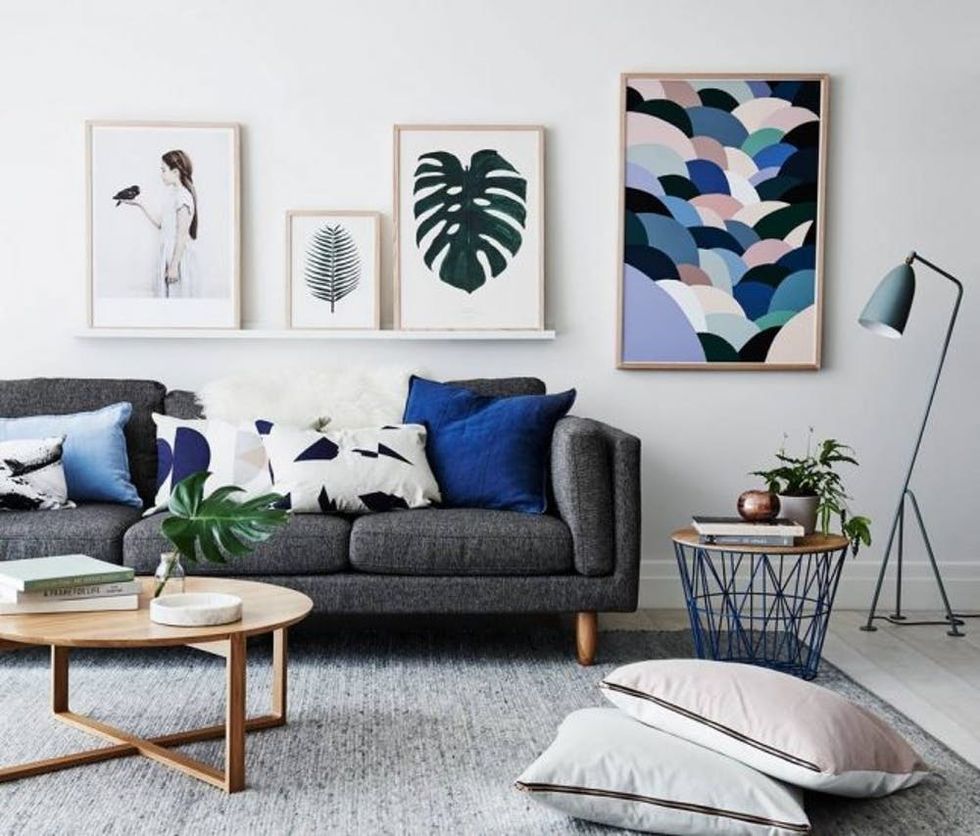 3. Cool Tones: Something about the contrast of light purple and bold blue feels so crisp and refreshing. This monochromatic gray and white palette becomes the perfect place to play around with a single accent color from the palette. (via Greenhouse Interiors)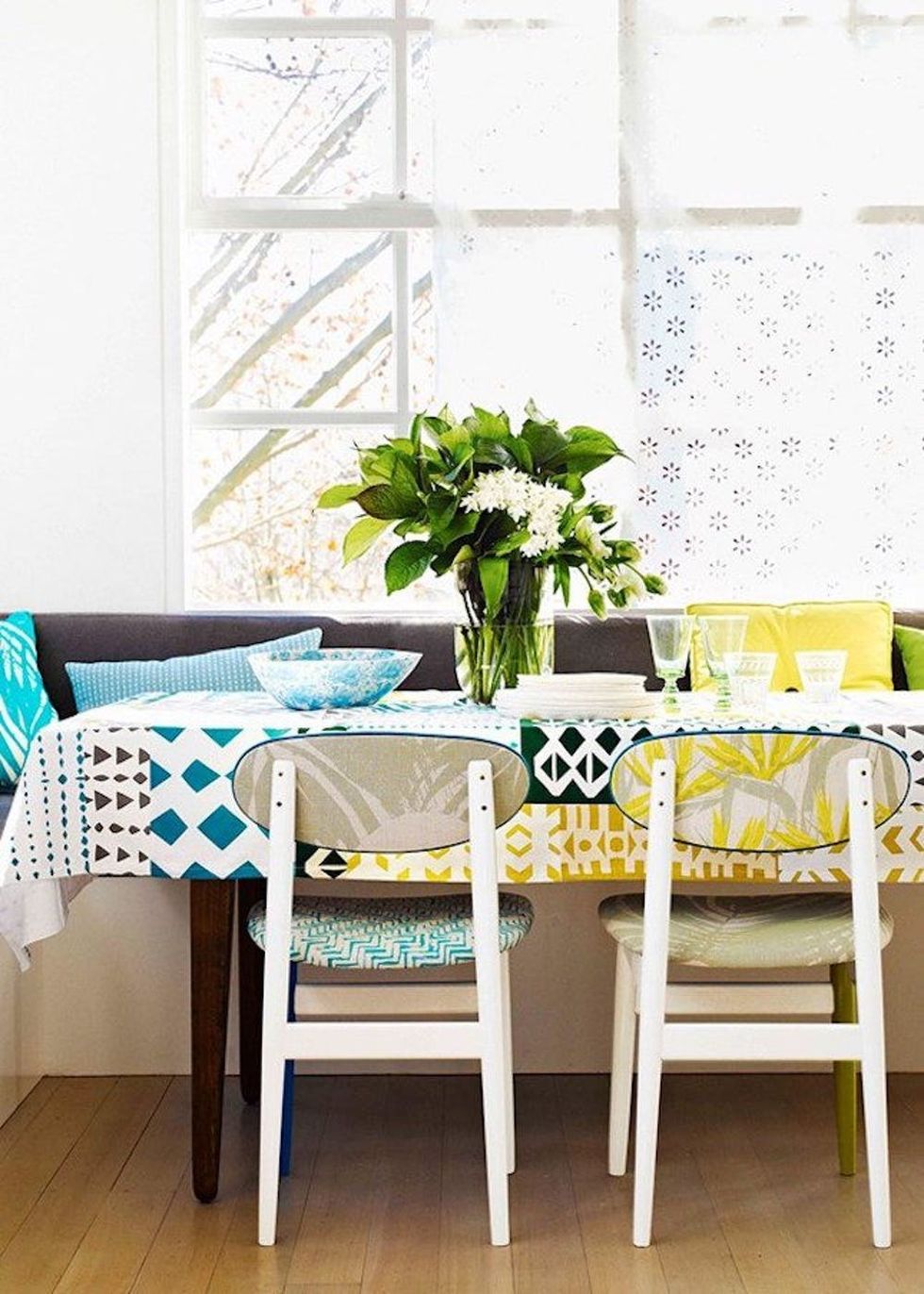 4. So Fresh: Your breakfast nook becomes a statement-maker with the help of graphic patterns and colorful dining room chairs. Keep the facelift going by accessorizing your heart out with funky dishes or a big bouquet of cheery blooms. (via Home Beautiful)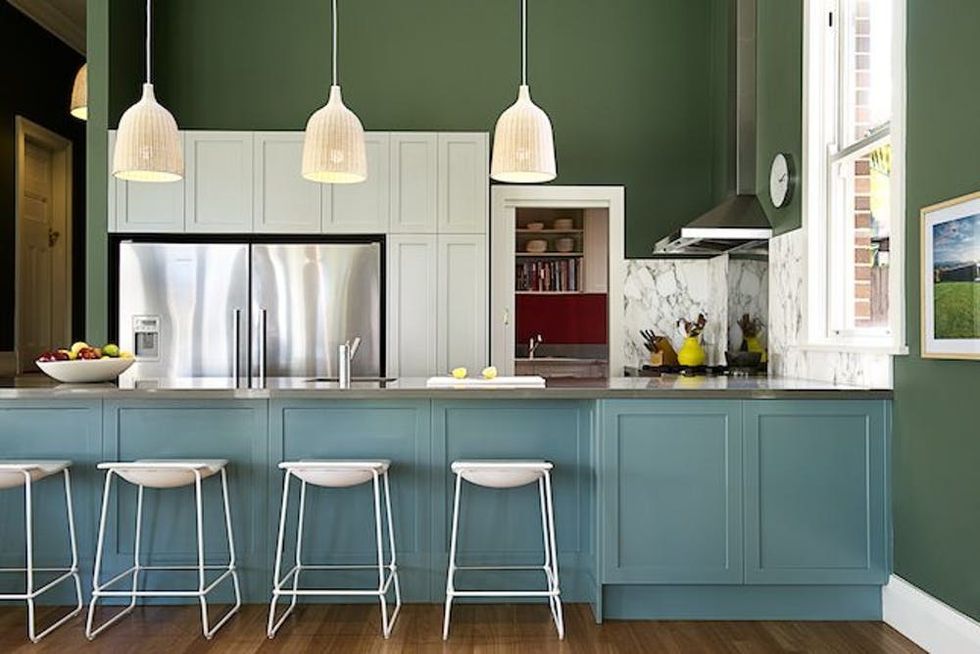 5. Color-Blocked Cabinets: This kitchen doesn't shy away from mixing traditionally dominant colors. Throw in a set of light purple dish towels and a lilac tea kettle and you've nailed the Verdure palette to a V. (via Brett Mickan Interior Design)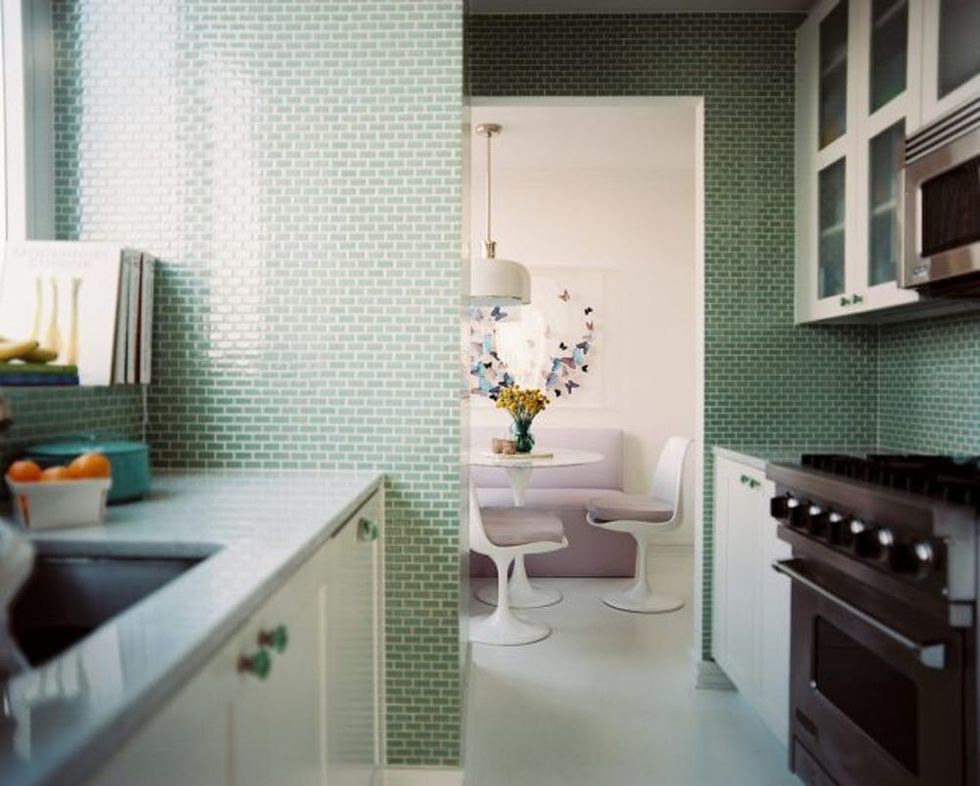 6. Vibrant Tiles: Anyone else totally digging that lilac, retro-chic breakfast nook peeking out at the end of the hall? Paired with white cabinets and floor-to-ceiling green tiles, this space screams spring. (via Lonny)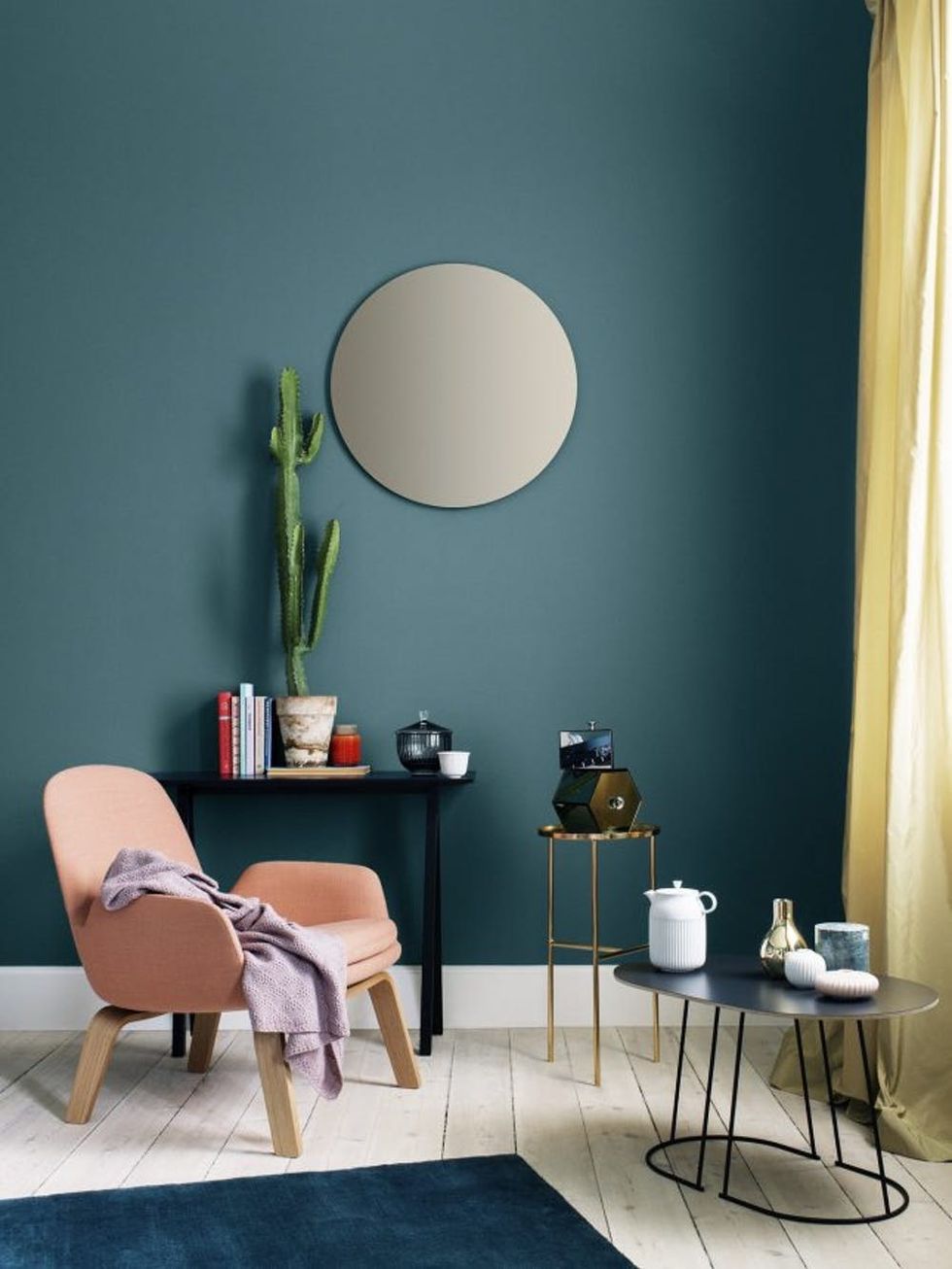 7. Dark, Muted Greenery: Don't be afraid to go dark on your walls with a deep shade like the dreamy green-blue pictured above. The trick is to fill the room with soft pieces — like flowy green curtains and pastel accents — to keep things light and airy. (via Line Klein)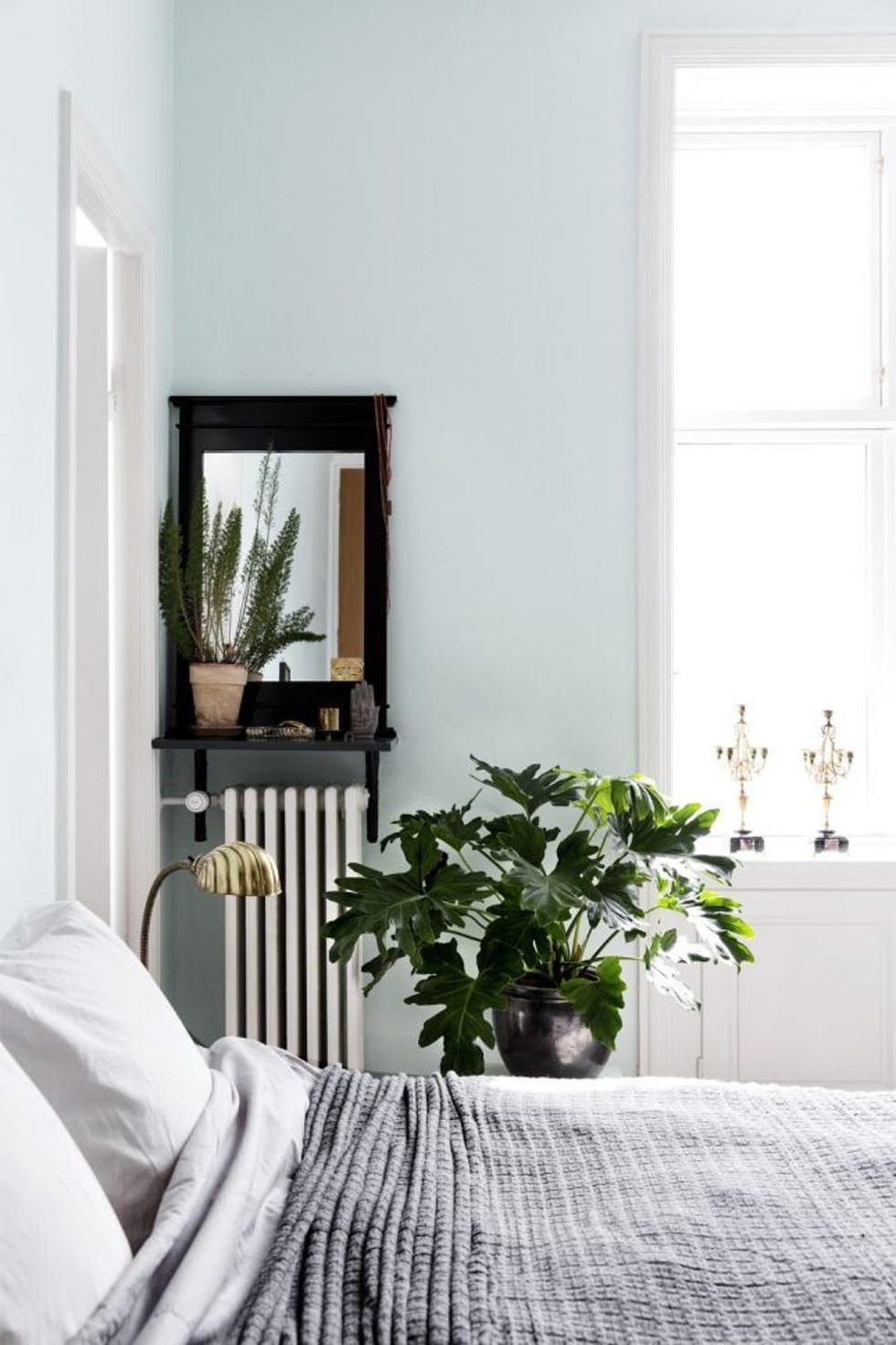 8. Cozy Hygge: Take a more subtle approach to the palette with sky blue walls. But remember that paint, wallpaper, and blankets aren't the only way to bring that Foliage color into your space — a few plants will really make that Verdure look shine. (via Spatial Code)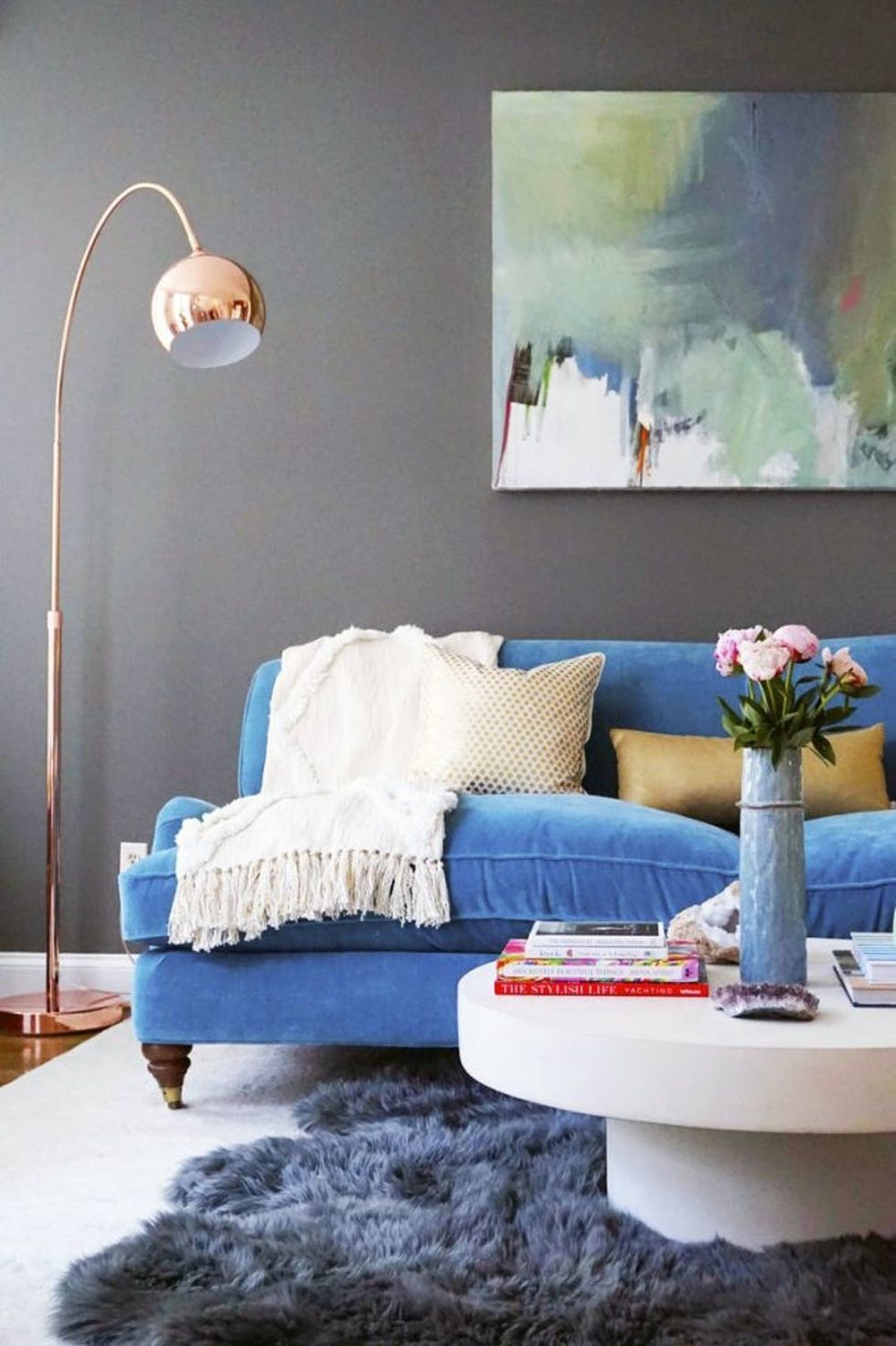 9. Bright Balance: Subtlety is totally key in this calm and serene living room. The soft, solid accent pieces make the space feel alive without disrupting the chill atmosphere. (via Black Lacquer Design)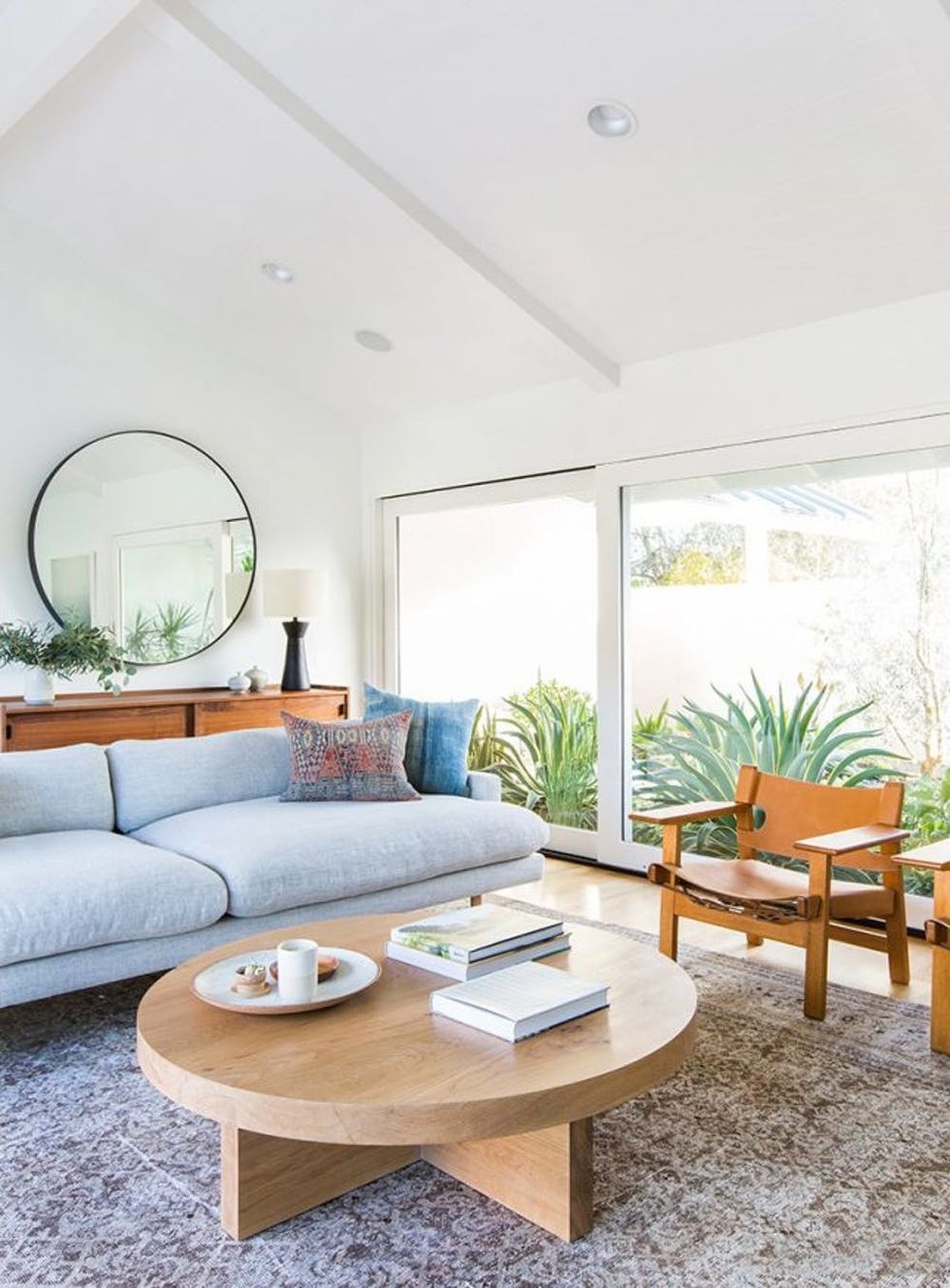 10. Coastal Influence: With a color palette focused on shades found in nature, it only makes sense to turn to beachy decor. The light blue-ish gray sofa and chunky wooden coffee table are perfect accents for the laid-back style. (via Amber Interiors)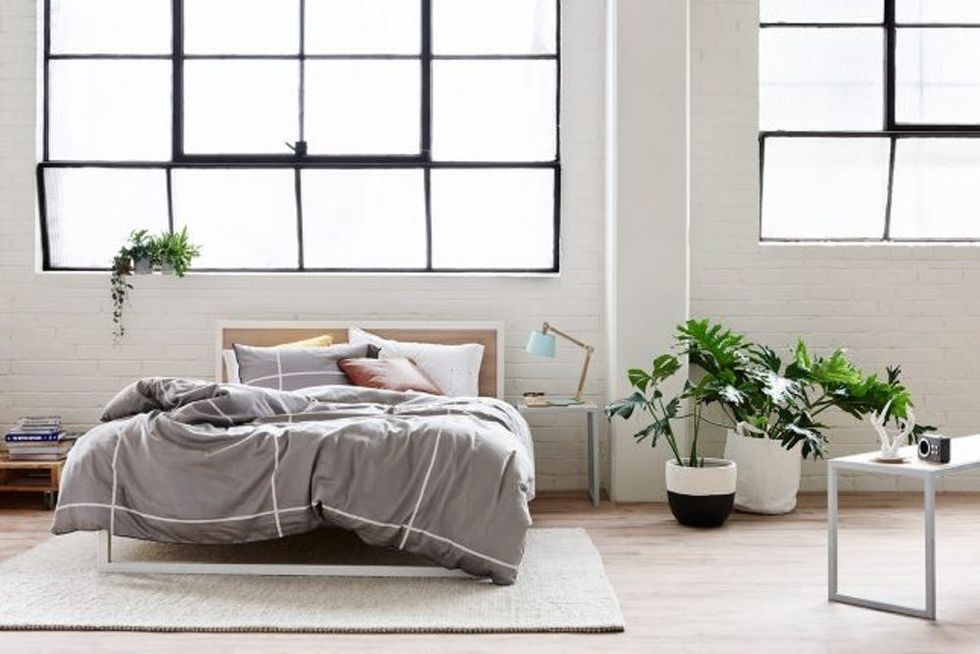 11. Greenery Galore: Having a minimalist space doesn't mean there's no room for a Verdure-approved arrangement. The colorful lamp and junglicious indoor garden have just the right amount of subtle *pop.* (via Eve Wilson)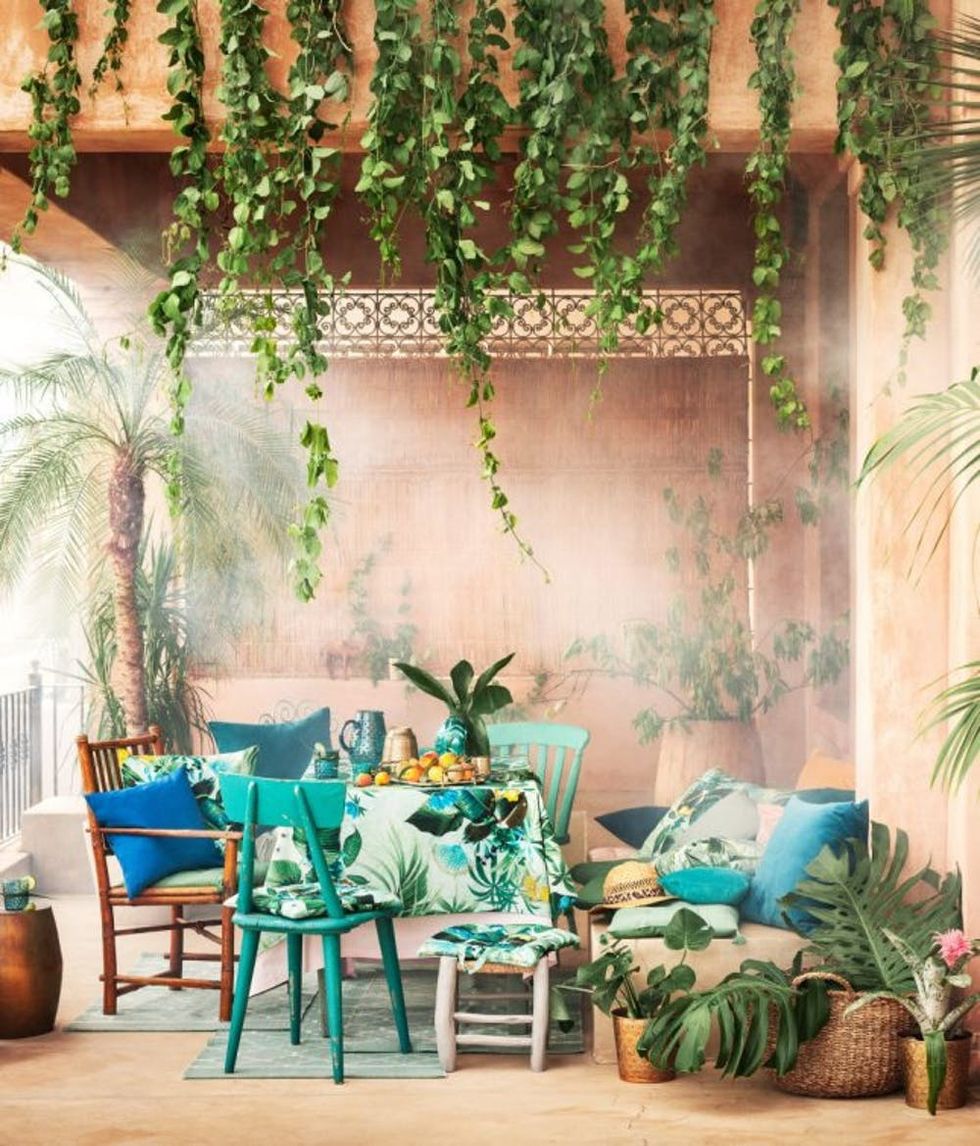 12. Patio Porn: Sometimes all you need is a killer tablecloth. Okay, and maybe a teal chair or two. This outdoor space rocks all the colors in the palette with a fab selection of throw pillows and plenty of plant life. (via H&M)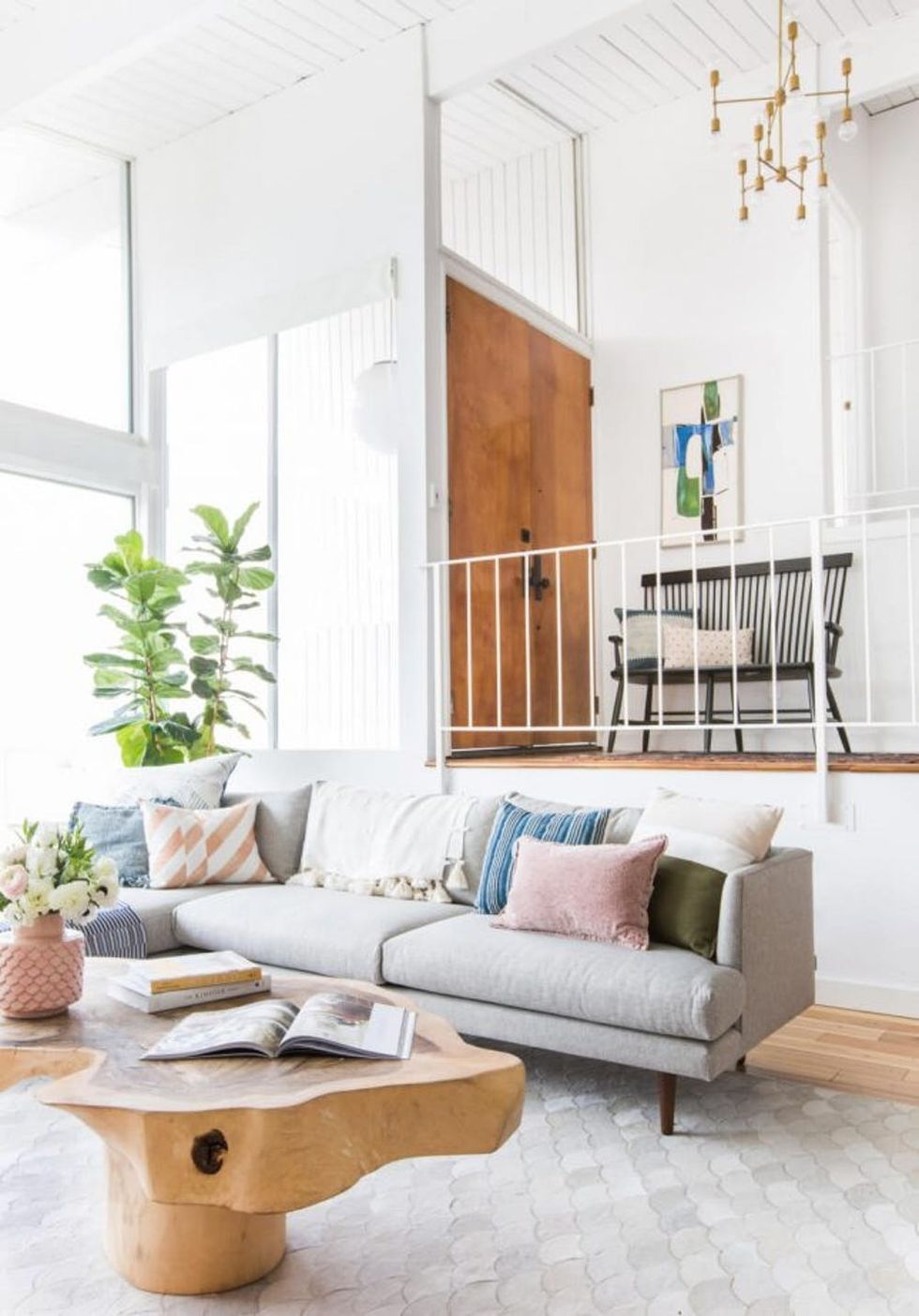 13. Refreshing Contrasts: The Verdue palette is ideal for that coastal-chic vibe you've been dreaming of. Just curate a mismatch of pastel throw pillows, a rustic coffee table, and a rug with a touch of textured flair for one seriously fab area. (via Style by Emily Henderson)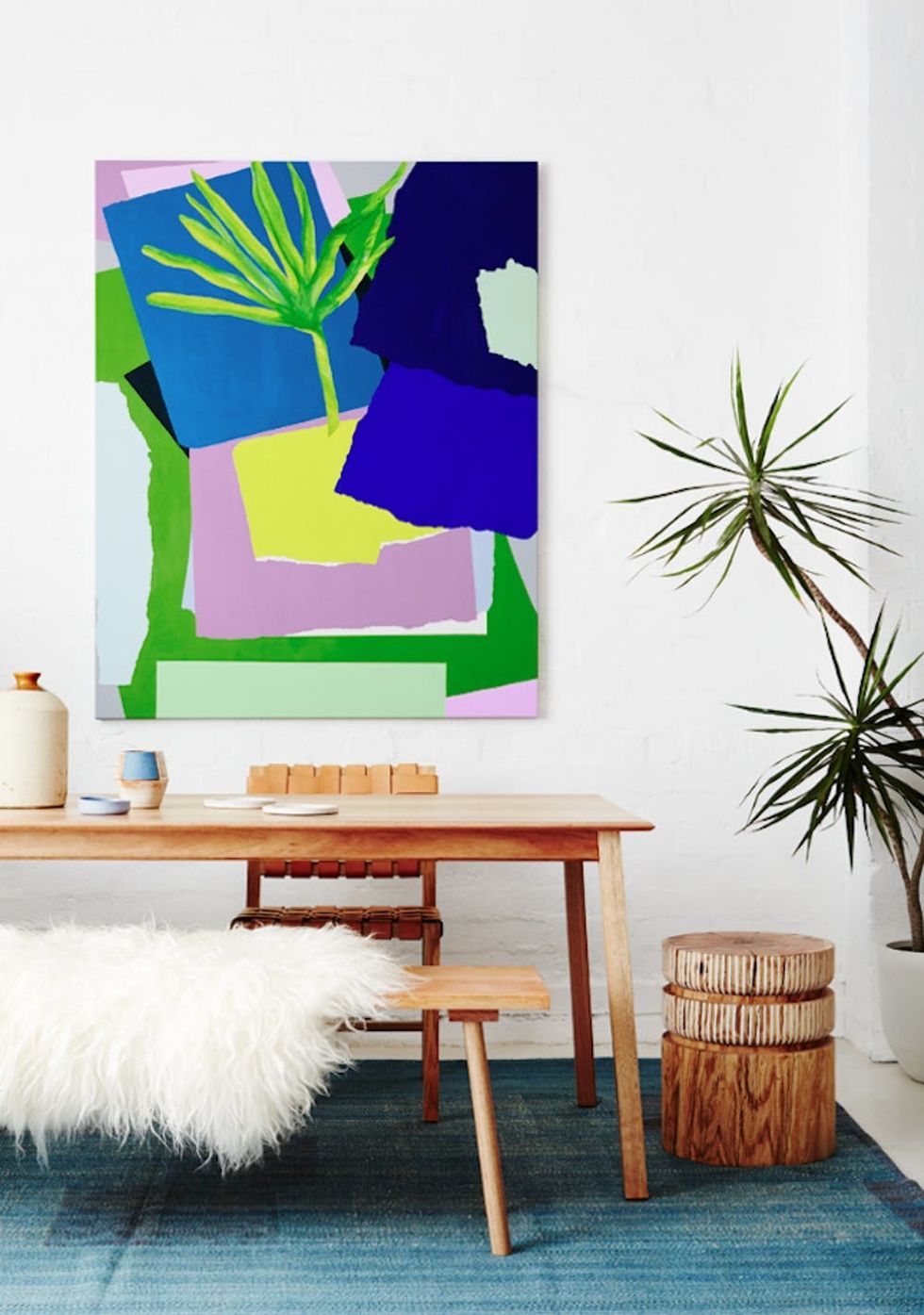 14. All About That Art: If you're kind of an artsy #girlboss, pick up a giant canvas and try your hand at making a Verdure color-blocked masterpiece. Paired with natural fibers, like fluffy wool and unfinished wood, it'll be the star of your decor. (via Leah Bartholomew)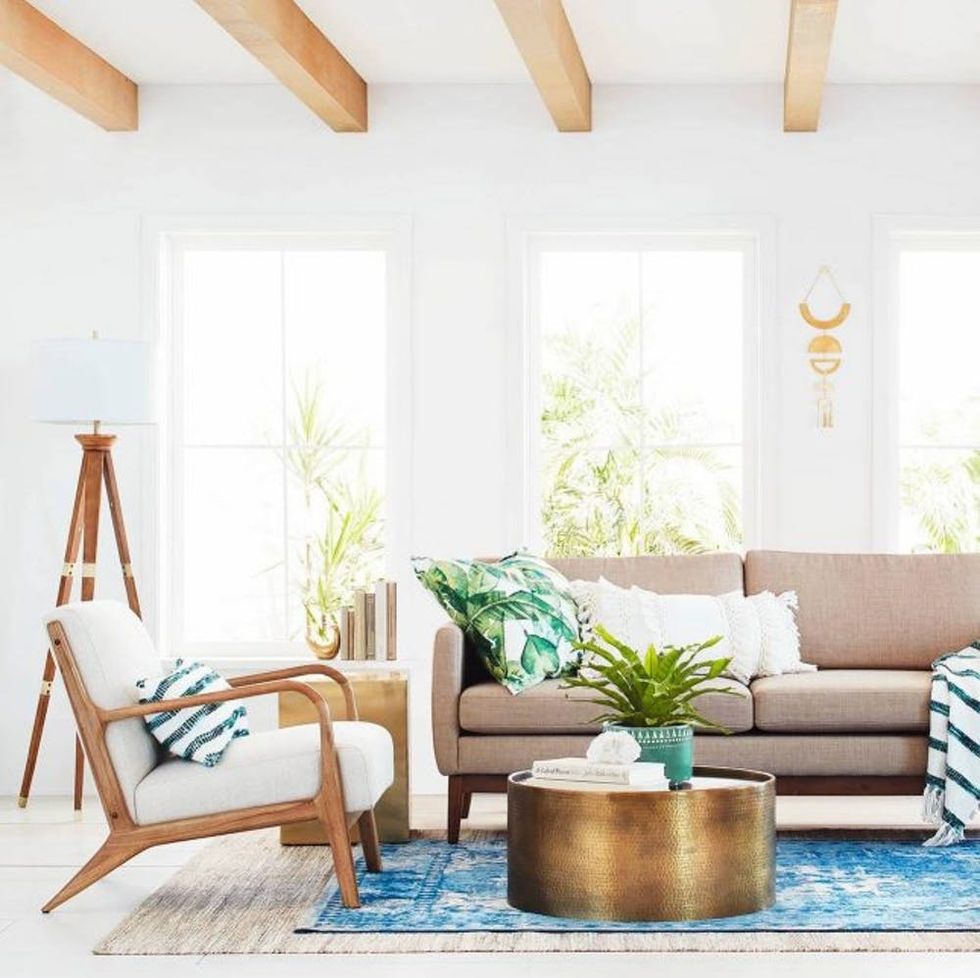 15. Airy Getaway: If you're not totally convinced by the wonders of the Verdure palette, test it out with a more minimal approach. Just a few throw pillows and potted plants are the perf way to bring the lineup into any decor style for a mini refresh. (via Target)
Need more color palette ideas for your next home makeover? Follow us on Pinterest for more inspiration.
Kate Thorn
Kate Thorn is an illustrator, foodie, photographer, and blogger at Create & Kate. She loves creating art, traveling, and all things chocolate. A native to the Great Northwest, she is currently living in London and pretending to be a mature grad student.
Home Decor Inspo
More From Home Decor Inspo
Still haven't taken up that new creative skills you swore you'd learn this year? Or ready to take your design skills to the next level? Let's say so long to the weirdest year ever by checking those big learn-something-new goals off our perpetual to-do lists.
We've teamed up with Clorox to give you the gift of unlimited creativity now through the end of the year. Once you sign up, you can take as many of our 120+ classes as you want for FREE for one whole month!
Here's how it works:

Head to brit.co/learn and sign up for the "All Access Pass."
Use the code "CLOROXCARES" at checkout to redeem your free month of classes.
You will be automagically signed up for Clorox's email list once you redeem your free all access pass. (It's the #1 Choice for Disinfection!)
Your pass lasts one month from when you checkout. This means you have unlimited access to all the classes during that month.
This offer is valid now through December 27, 2020.
Browse our catalog to find the right class for you, tell a friend and take the class together over Zoom, or organize a 'cocktails + crafts' night with a friend in your bubble so you can learn something new together.
What are you waiting for? Time to start learning all the things!

Thanks to Clorox for making this happen! When it counts, trust Clorox.
Lifestyle