This Peanut Butter Sugar Cookies Recipe Makes the Nutty Holidays a Little Sweeter
Nov 20, 2018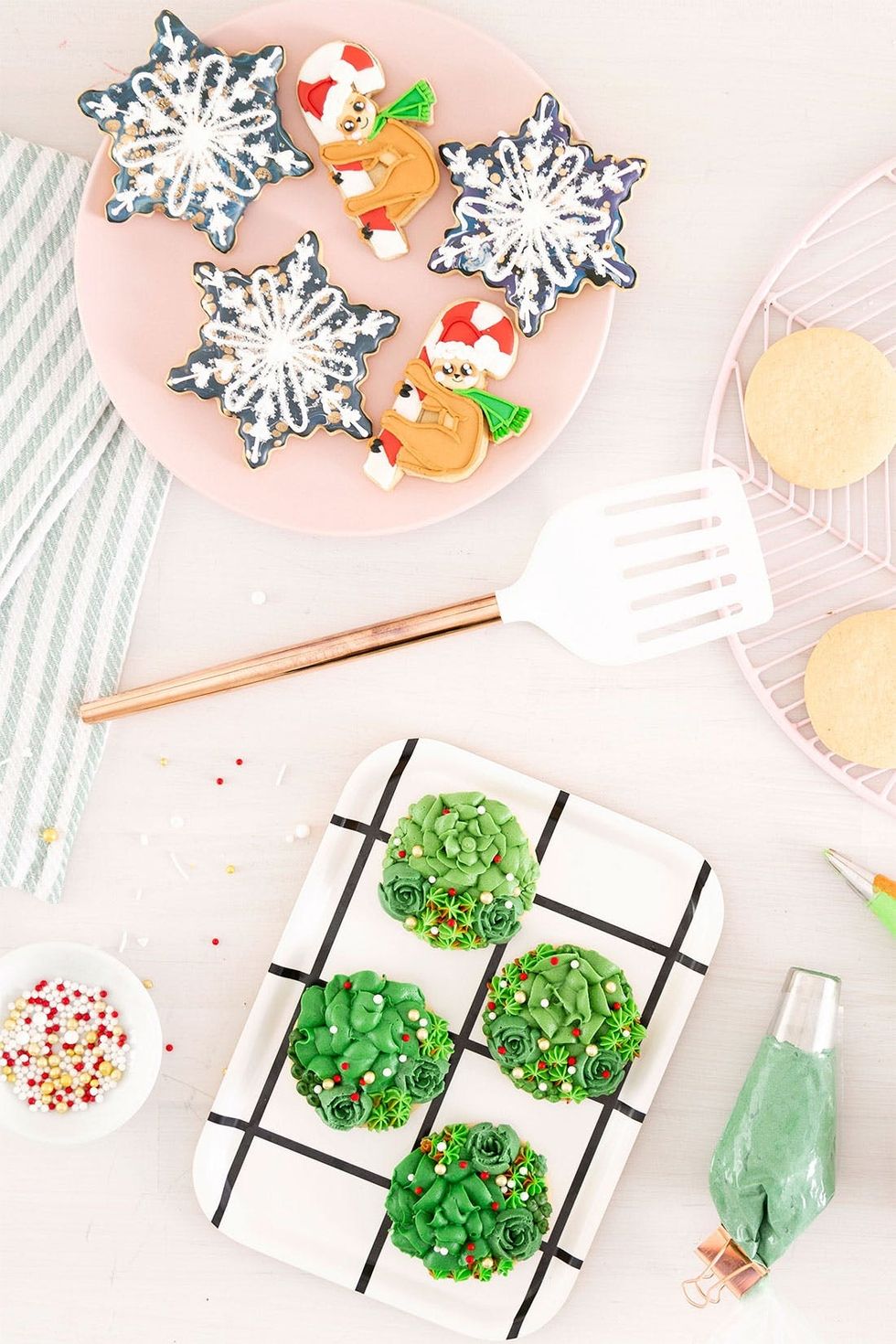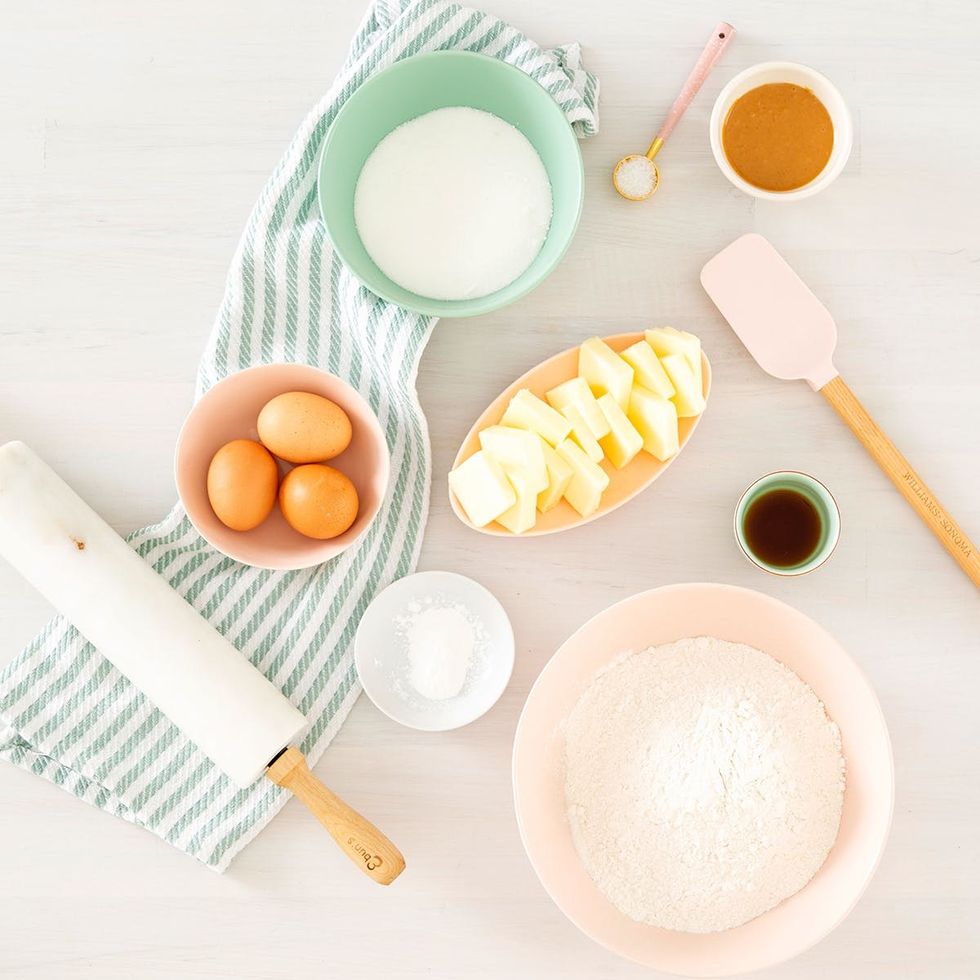 Ingredients
1 1/2 cups unsalted butter, at room temperature
1/2 cup smooth peanut butter
2 cups granulated sugar
3 eggs
1 tablespoon vanilla extract
6 cups all-purpose flour, plus more if needed
1 teaspoon salt
2 teaspoons baking powder
Directions
Cream butter, peanut butter, and sugar in a bowl using an electric mixer on medium speed for 2 minutes or until the ingredients are blended. Scrape the bowl with a spatula.
Add the eggs and vanilla. Continue to blend on high speed until the mixture is fully incorporated.
Sift flour, salt, and baking powder.
Add flour mixture to the mixer, and mix until just incorporated. Do not over mix, or the dough will toughen.
Remove dough from fridge, and sprinkle flour on a flat surface as well as on top of dough. Roll out the dough to 1/4-inch thick with a rolling pin, and cut out with the cookie cutters of your choice.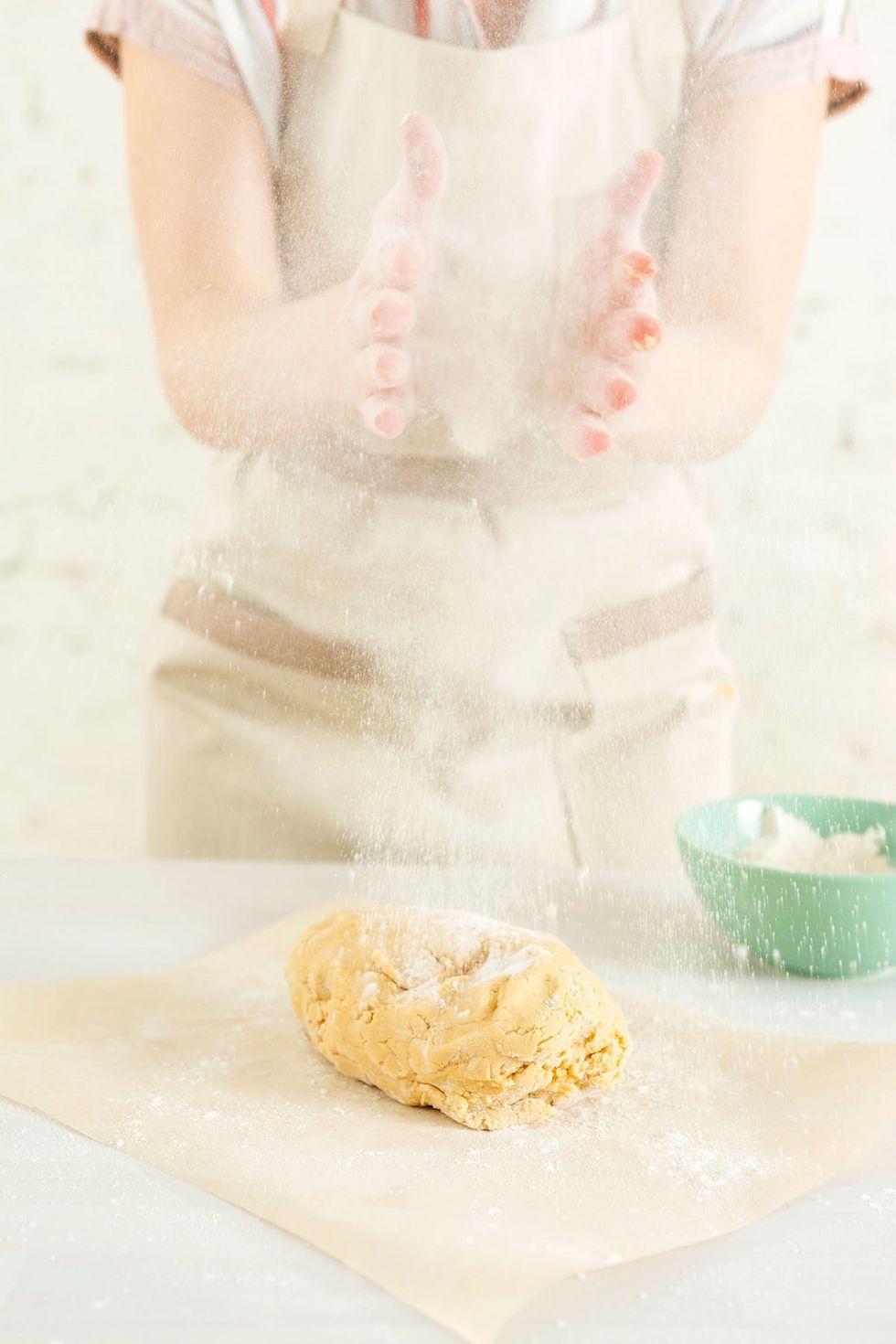 Use a spatula to carefully transfer cookies to a baking sheet lined with parchment or a silicone baking mat, spaced at least 1 inch apart. If the dough becomes too warm and sticky, refrigerate the cutouts (on the baking sheet) for 10-20 minutes.
Bake in a 350°F oven for 9-11 minutes, rotating the sheets halfway, until edges are very lightly browned.
Remove from oven and allow cookies to cool a few minutes before transferring to a wire cooling rack. Let cool completely before icing.
Anna Monette Roberts
As Brit + Co's Food Editor, Anna Monette Roberts has an insatiable appetite for developing tasty dishes. When she's not dreaming about her next meal, she's . . . well, probably cooking up her creations. Her favorite foods include chewy chocolate chip cookies, Rosé Champagne, and gooey French cheeses — in no particular order.
DIY Recipes
If you lack a certain way with words, then perhaps you can rely on showing how you feel this holiday season with an artful greeting card you can make at home! Brit dropped by our crafting studio where we teamed with Camp by Walmart to create a choose-your-own-adventure holiday card tutorial. In the interactive video, it's up to you to decide what type of card you want to make — sentimental, or stylish? Three-dimensional, or keep it simple? After you've selected your design vibe, Brit helps you assemble it all together so your last-min card is ready to send. Get ready to pick up a few new DIY tricks when you watch the video now!
Holidays