Princess Leia's Epic Braid Hair Tutorial
Aug 13, 2016
The newest Star Wars movie gives us a whole new series of Halloween costumes to channel, but it also brings those iconic OG characters like Princess Leia right back to the top of our list. We had a choice to go for her more conservative all-white warrior look that focuses on her bun braids (featured in our 10-minute-Halloween-hair hacks article), but we landed on her far more risqué bikini look instead! In this rundown, we've got a rad and more approachable hairstyle that still embodies a braid bun.
---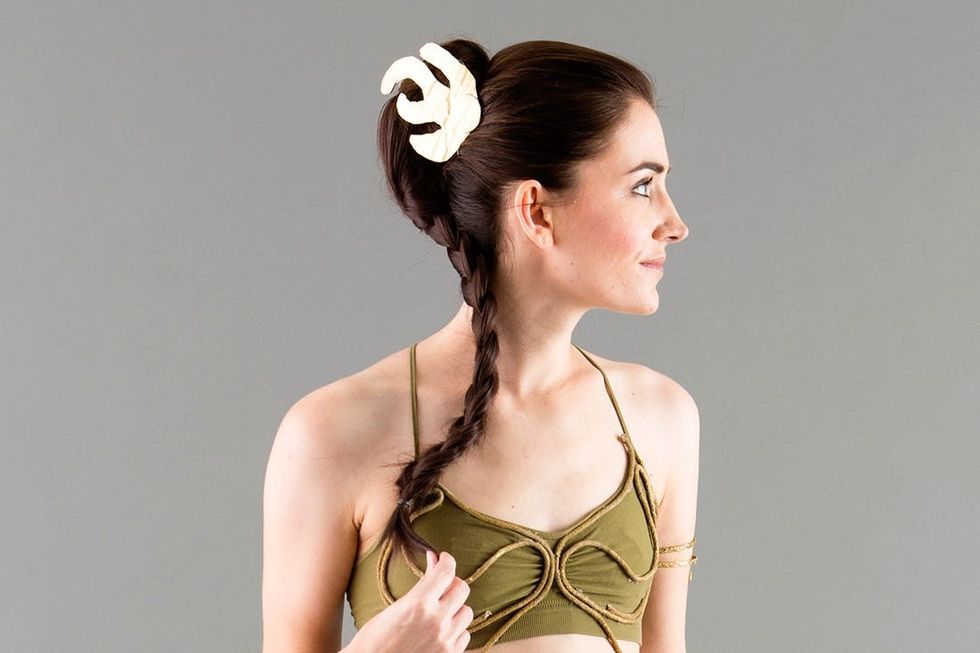 Prep: Back Comb Hair For Volume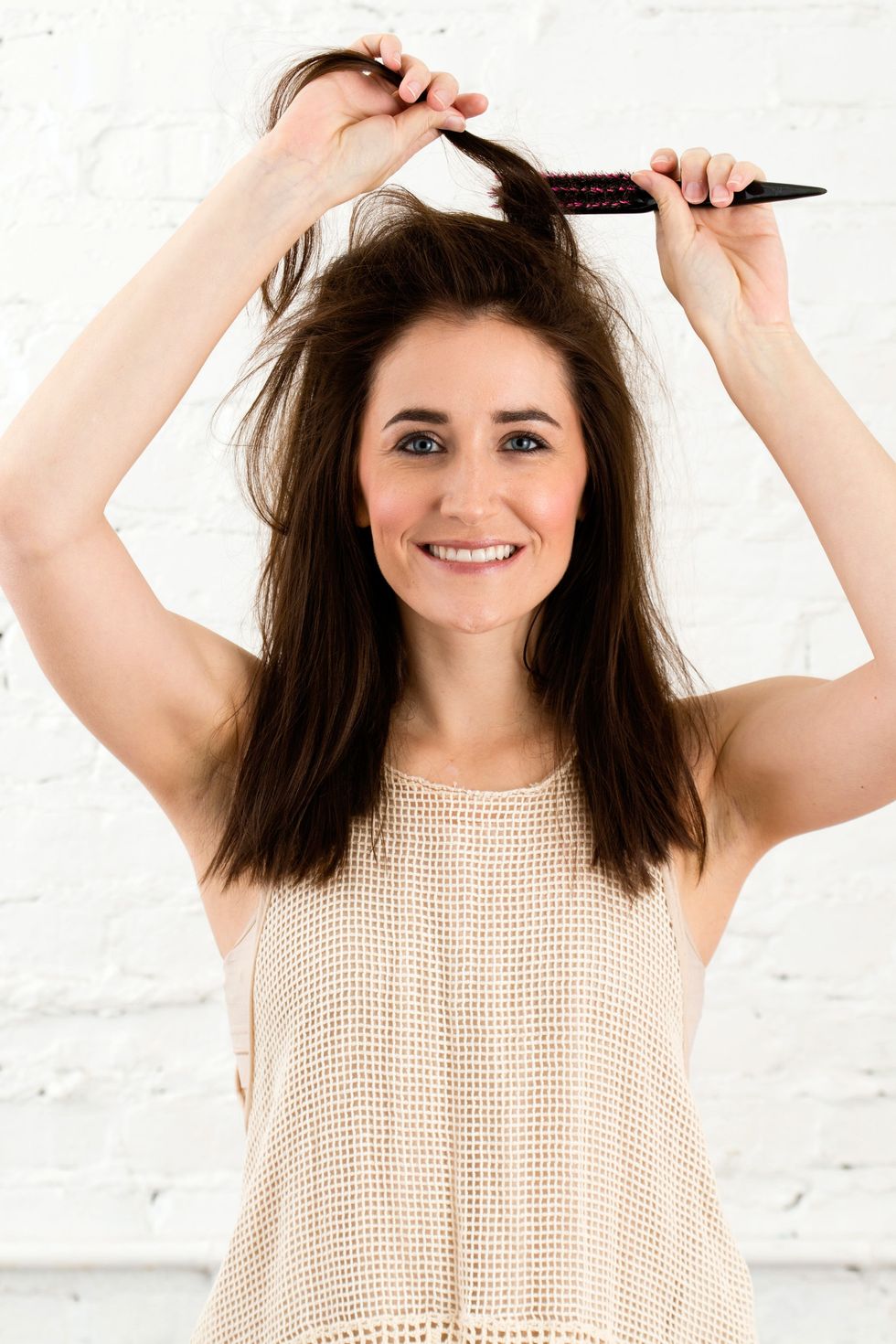 Use either a rats tail comb or a back-combing brush to pick up small sections of hair and backcomb the roots of the hair. This will create a foundation to give you the volume you need to create the pomp.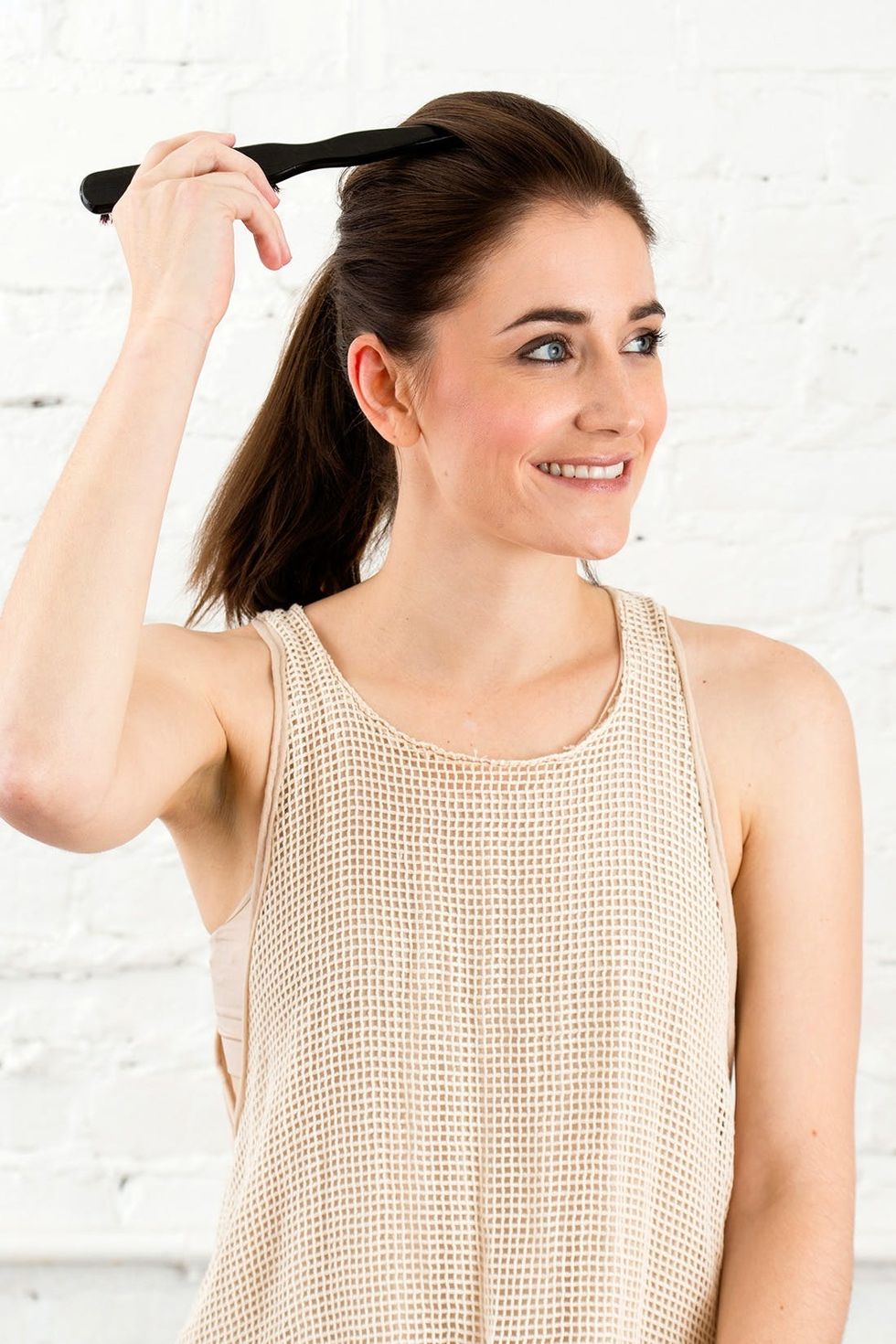 Pull your hair back into a low pony and gently smooth the outer layer of your hair to create a pomp on the top of your head. You can use the end of your comb or brush to help get more height if you need.
Step 1: Pull Hair into Low Pony + Pomp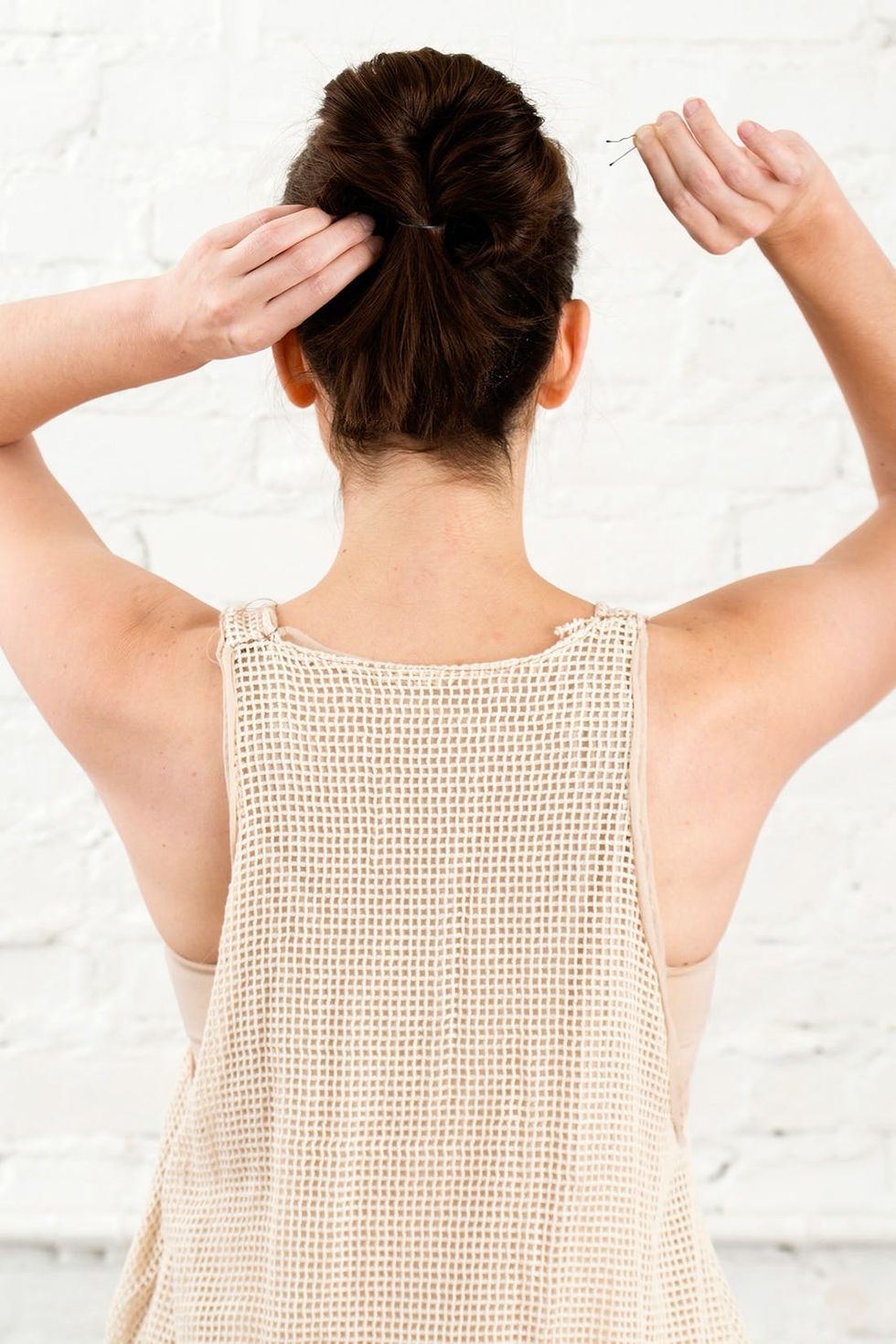 Simply twist and wrap your hair into a bun, and then pin in place. This will be the top part of this hairstyle, where you'll attach your clip-on ponytail.
Step 2: Make the Bun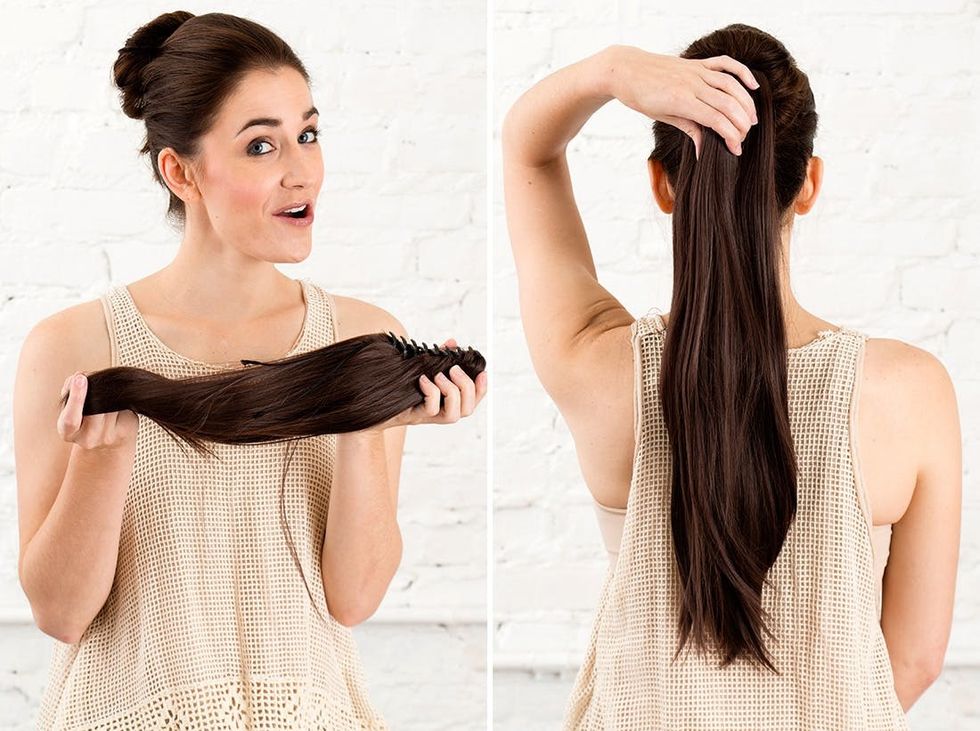 Weird, but SO awesome. This SWACC Straight Claw Clip Ponytail Extension Synthetic Clip in Ponytail Hairpiece 24 inches ($11) is so inexpensive and totally makes this style doable for anyone. Clip it onto the base of your bun and voila!
Step 3: Pin the Pony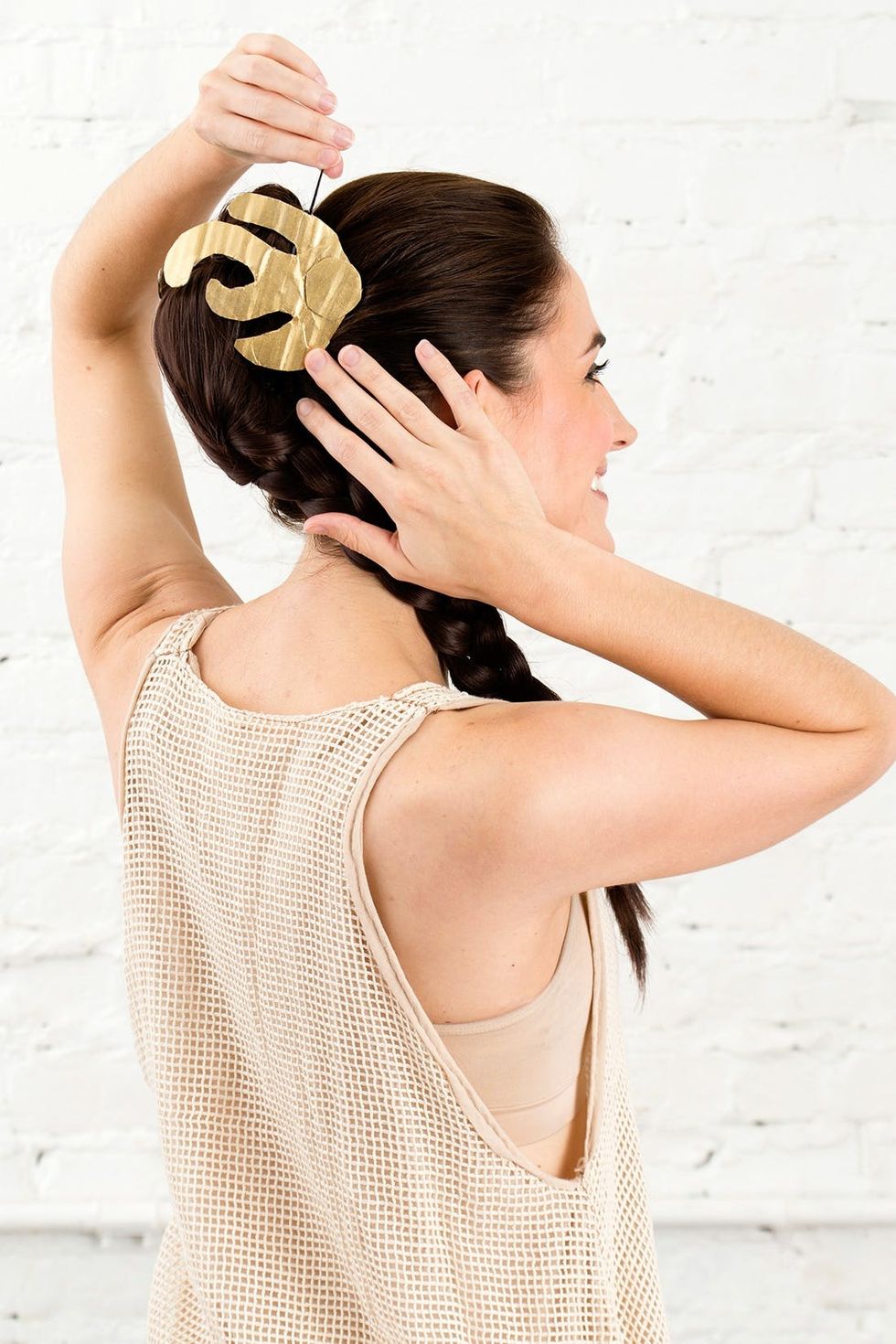 Place the pony extensions into a braid and pin the base of the braid to your lower nape hairline to keep the silhouette in the right zone. Leia has these amazing gold pieces you can either buy or DIY. I made these by cutting out cardboard and spray painting them gold. To place in your hair, slide the bobby pin into the center of the cardboard and lock them in place.
Finishing Touches: Braid, Pin + Hair Bling
Misty Spinney
Misty Spinney is a hair stylist, makeup artist, and fashion stylist with a strong background in design and deep passion for creativity.
Hair
Our undergarments might have taken a backseat in 2020, but with a new year upon us, we're feeling inspired to reprioritize our most intimate clothing layer — especially in time for Valentine's Day. Because hey, what better way to kickstart a season of self-love than by treating yourself to a confidence-boosting set of lingerie?
We turned to trusted intimates brand Adore Me to set us straight on trends for the year ahead, featuring size-inclusive bodysuits, romantic bustiers, lacy babydoll styles, and everything in between. Luxe sets start at $24.95 with free shipping and exchanges, and if you're not sure what style would work best for you, Adore Me has an at-home styling service called the Elite Box. You can try everything on from the comfort and safety of your home, keep what you love, and send back the rest totally hassle-free. Need more to pique your interest? Scroll ahead to see the silky lingerie and loungewear pieces we're adding to our cart.
Fashion