3 Printable Valentine's Day Coloring Book Pages to DL Now
Feb 04, 2016
Guys, it's swoon season. Valentine's Day is an annual excuse to unabashedly embrace our ultra girly side, and we're totally okay with it. And since sharing is caring, we're gifting you three FREE downloads of our favorite girly coloring pages from Brit + Co's Pattern Play, the first-ever crowdsourced coloring book for grownups. Each page is illustrated by our very own Marisa Kumtong, resident design genius and girly girl at Brit HQ. Scroll on for the links!
---
Go ahead, break out the candy hearts and colored pencils.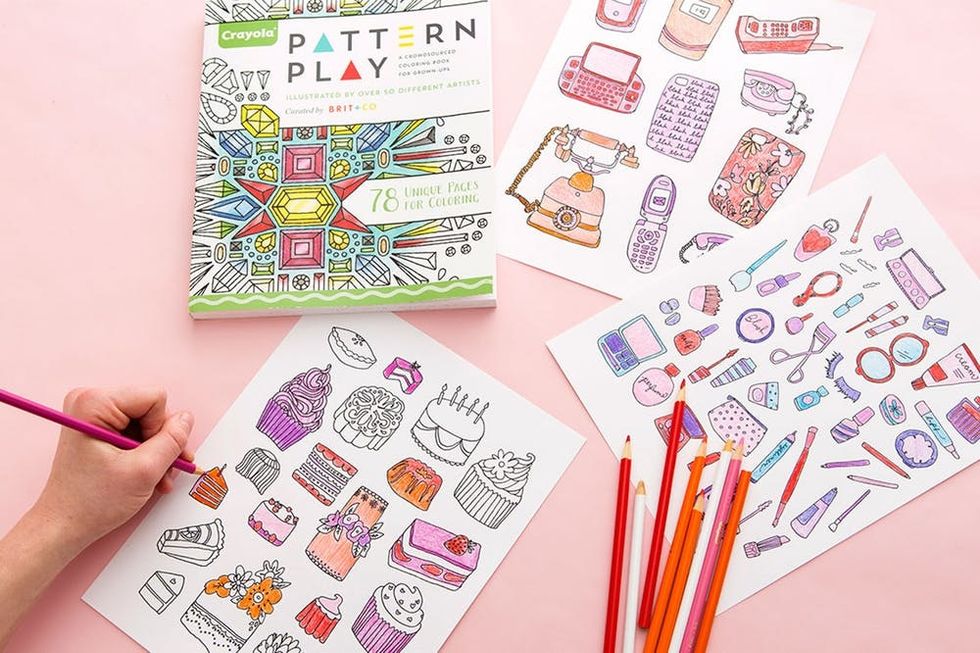 Guess what? You can pick up Pattern Play at Target, too!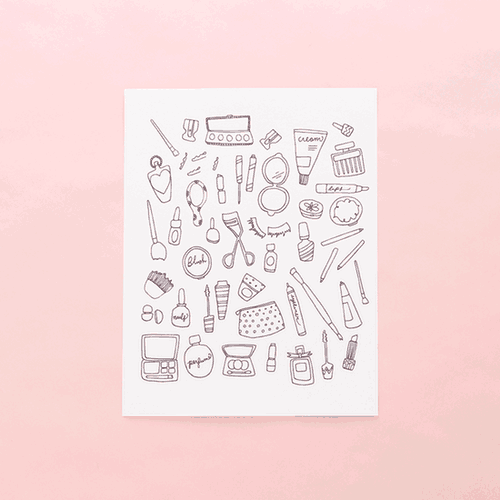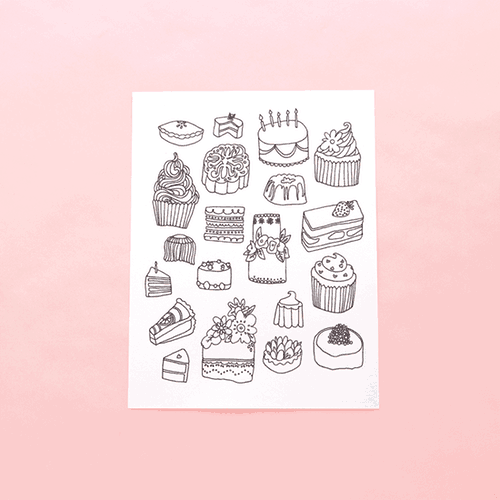 Download the cakes coloring page here.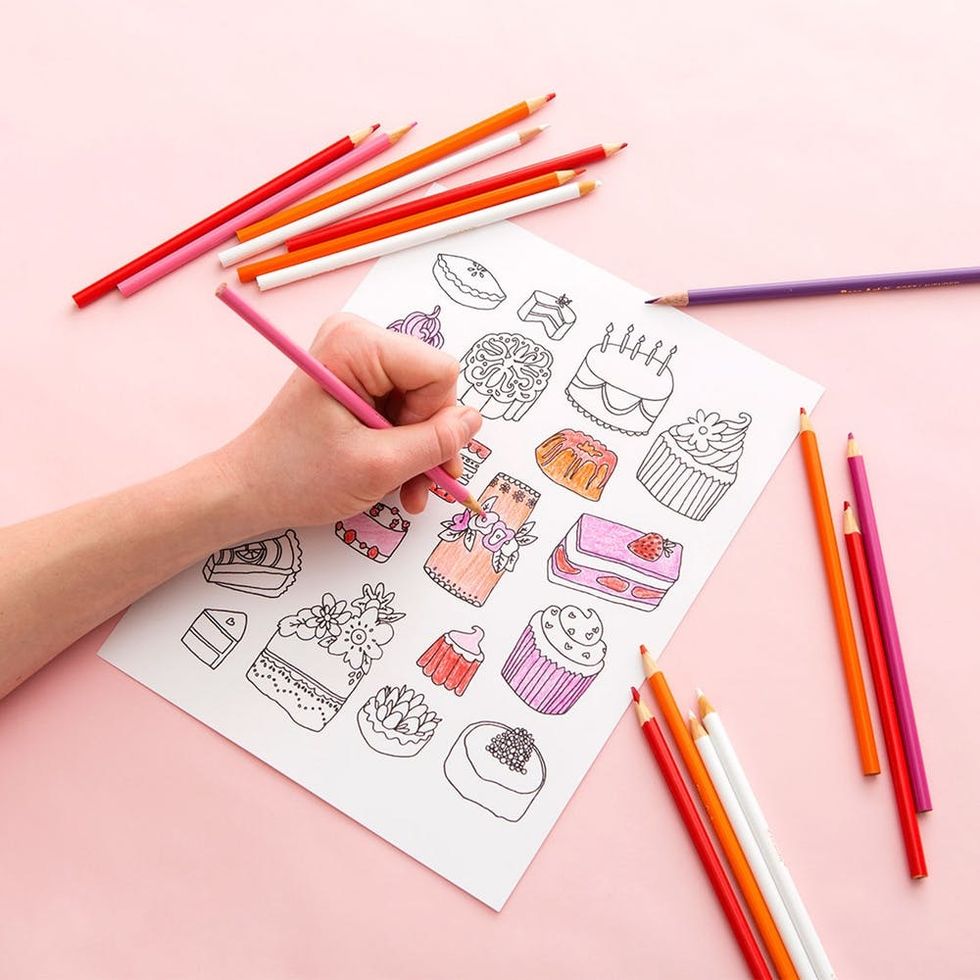 Go ahead, color to your heart's content.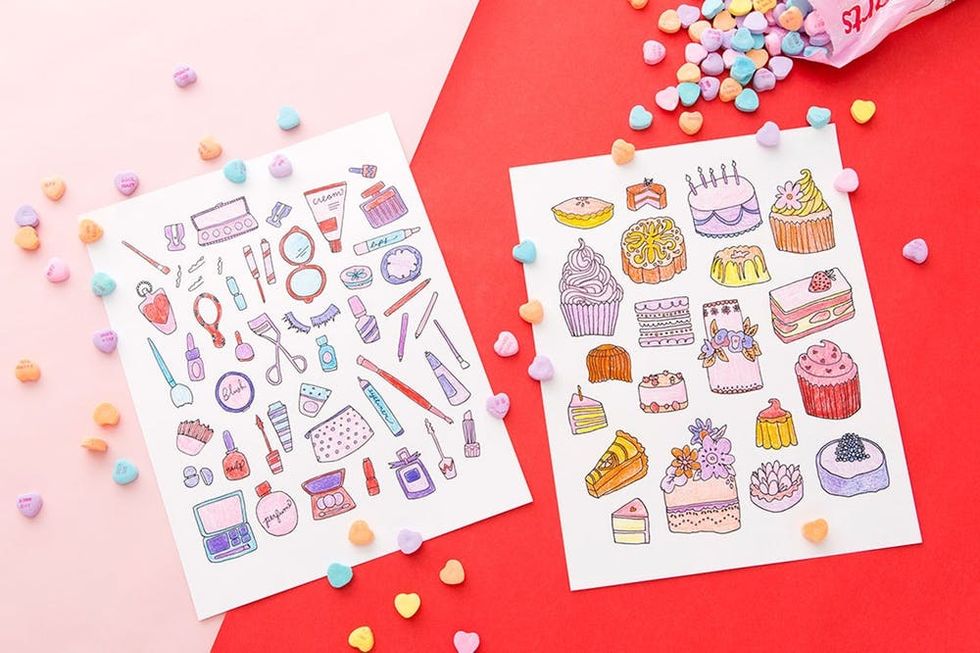 We want to see your beautiful coloring pages! Share the finished result with us on Instagram by using the hashtag #iamcreative.
Illustrations: Marisa Kumtong
Photo Styling: Maddie Bachelder
Photography: Kurt Andre