5 Ways to Ease the Pain of Going Back to Work After Baby
Aug 10, 2016
Your time as a maternity-leave mom is ticking away. It's time to go back to work and you're uber-excited about getting to be a grown-up again. That said, the tears are already welling up when it comes to parting ways and you're scrambling to build a realistic picture of work-life balance. The first day away is almost here and you're worried that some serious separation anxiety is right around the corner — both hers and yours. Stop some of the "I'm going back to work and don't know if I can be away from my little one without freaking out" stress with a few of these simple strategies.
---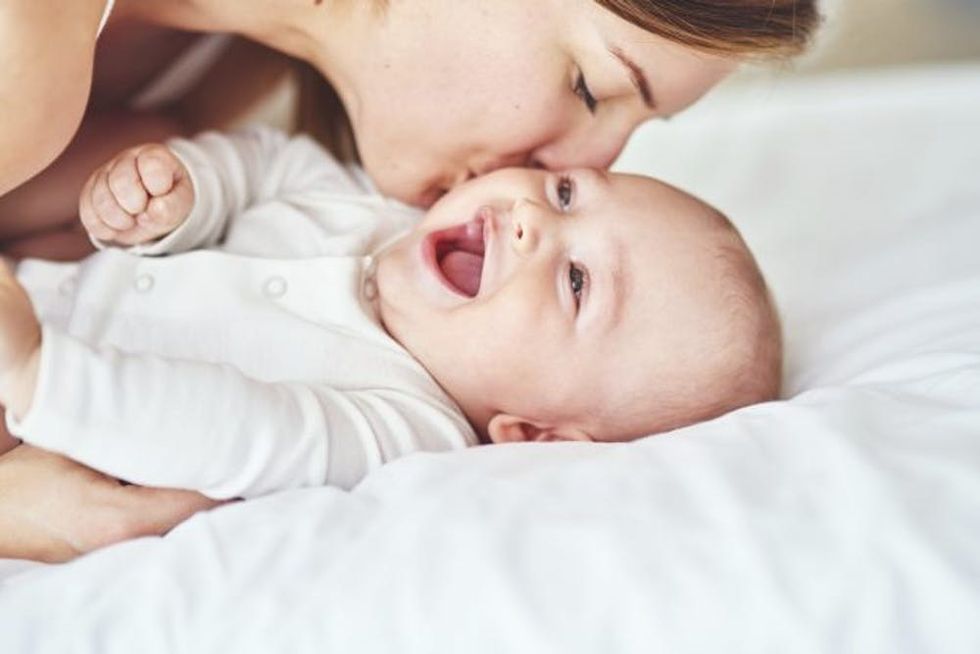 1. Use technology. Your smartphone is already your BFF, so keep the tech-love going. Ask your daycare center's staff, the nanny or whoever else is watching your child to help you out and send you a text, email or quick pic every so often. You'll feel better about leaving your mini-me if you know what she's doing during her day. But try to avoid the temptation of jumping onto a video chat (or even a regular old-school call); seeing you/hearing your voice may disrupt your child's day or bring back her separation anxiety.
Erica Loop
Erica Loop is a freelance writer living in Pittsburgh. When she's not busy creating kids' activities for her blog Mini Monets and Mommies, you can find her trying to hang out with her teenage son, being chased by her two Olde Boston Bulldogs or teaching a children's karate class (she's a third degree black belt!).
Parenting