15 Gadgets to Make Your Home Smarter in 2016
Jan 01, 2016
Redecorating your home might just be the most fun New Year's resolution one can make. At Brit + Co, that means more than just a fresh coat of paint. We're talking Jetsons-level tech gadgets to make your home smarter for 2016. This roundup of smart home gadgets and goodies has it all, from a smart alarm clock that wakes you by brightening the room to a smart lock that guarantees you won't ever need to use a key again. Get ready to rock your world (and home) with these awesome gadgets that are sure to upgrade your smart home.
---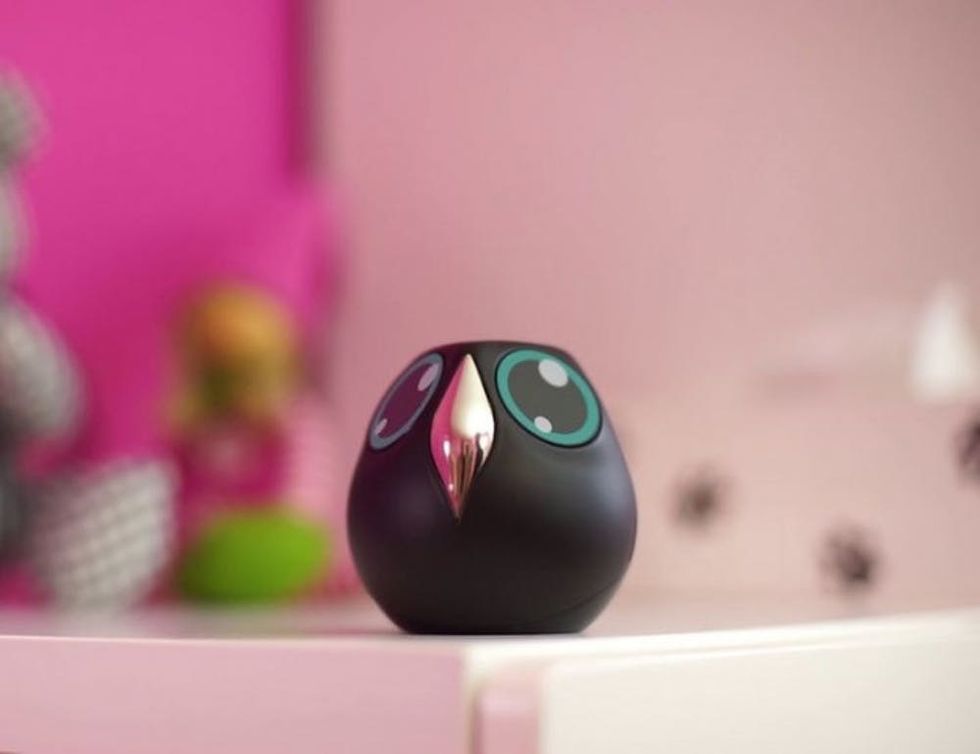 1. Ulo ($135): Keep your home and family safe with this adorable owl… which is actually a surveillance camera in disguise. Not only can you set what color you prefer for its animated LCD eyes, you can also monitor your home and receive live streams and alerts when it senses movement in the house. Feeling safe never looked so cute.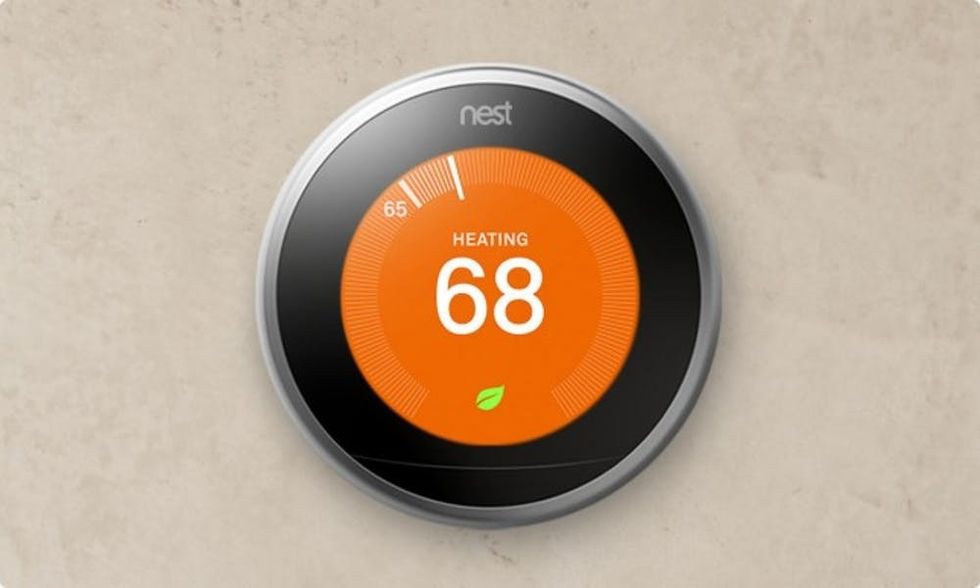 Nest released its first smart thermostat. Now, it's time to meet third generation: With its thinner and sleeker design and improved sharper display, the new thermostat comes equipped with more temperature sensors, so it's even quicker at learning about your home. It can set a personalized schedule, be controlled from anywhere with your smartphone and provide feedback on daily energy use — including suggestions on how to save even more energy in the future.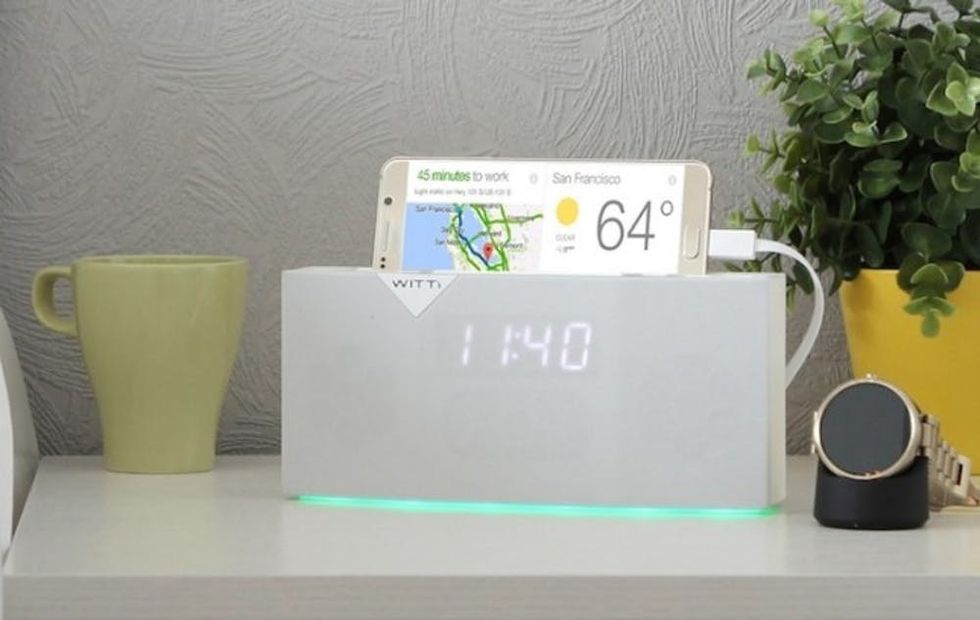 3. BEDDI ($79+, MSRP will be $99): Hook your smartphone up to this app-enabled alarm clock, found on Indiegogo (pledges start at $79 to snag your own for June 2016 delivery). It includes USB ports for all your charging needs and comes with a white noise maker to guarantee a better night's sleep. For the real coolness though, BEDDI helps you get up in the morning with its sunrise simulator that gradually brightens the room before your alarm goes off. If that's not enough, it comes with Spotify integration to wake up to your favorite songs. No more restless nights or groggy mornings!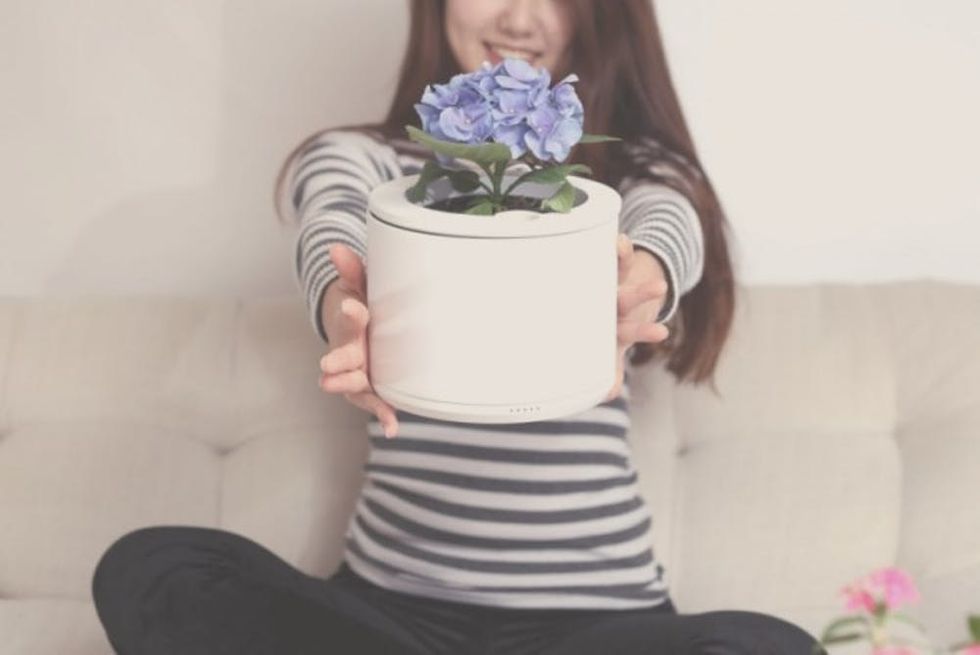 Planty is a mega intelligent, Internet-connected planter that promises to take care of your plants and keep your green thumb rep intact. Plant some flowers and hook up the planter to your phone so you can see how it's doing and even water it remotely. This one is expected to start shipping in March — just in time for spring!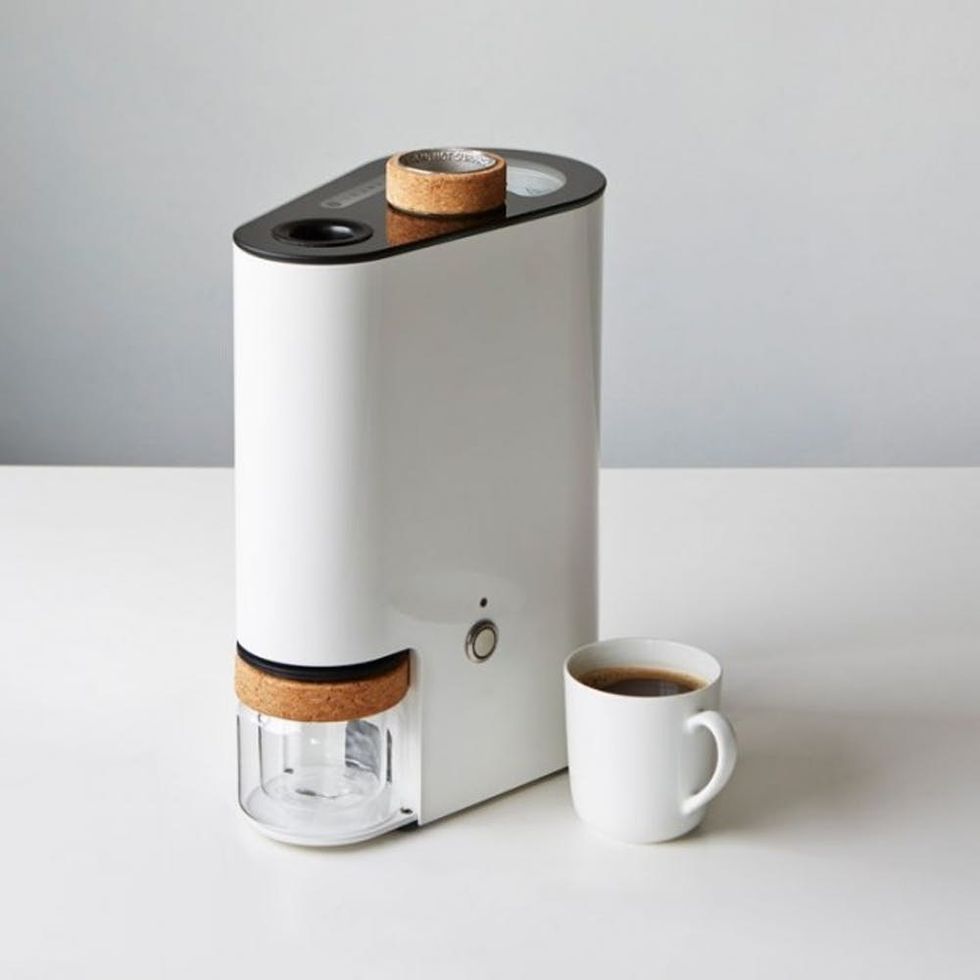 5. IKAWA ($897+): If you're a coffee lover, get ready for a utopia of coffee bean flavors never before experienced. IKAWA, a digital micro coffee roaster, doesn't just seamlessly blend in with your home's modern aesthetics, but also takes your love of coffee to the next level. This smart roaster allows you to roast your beans any way you want with the touch of a button. Put your beans into the roaster, select the roast recipe on your smartphone and 5-10 minutes later you'll have brought out the best flavors of coffee beans EVER. You're welcome.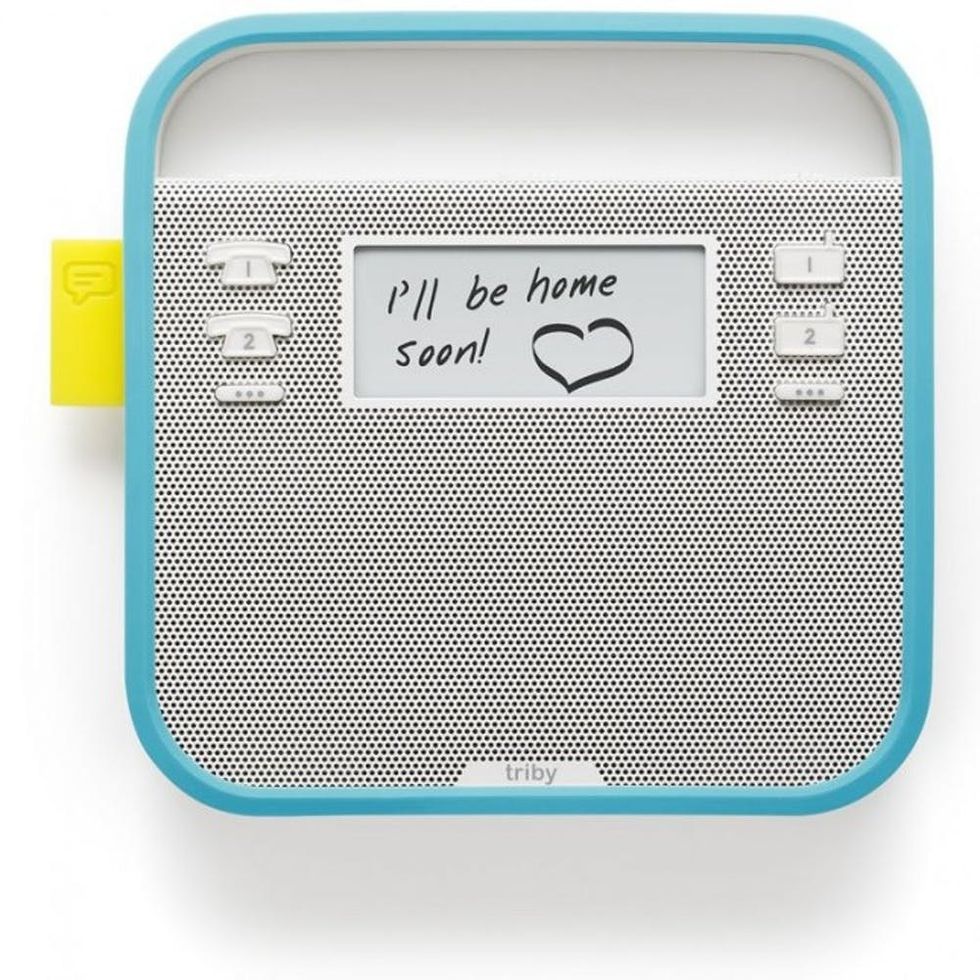 6. Triby ($199): This hands-free smart speaker combines radio, Bluetooth and WiFi, and streams Spotify playlists. On top of these features, Triby helps family members stay connected. Intended for use in the kitchen, where everyone passes through, Triby allows you to send messages, reminders and doodles, and even make/answer calls between other members.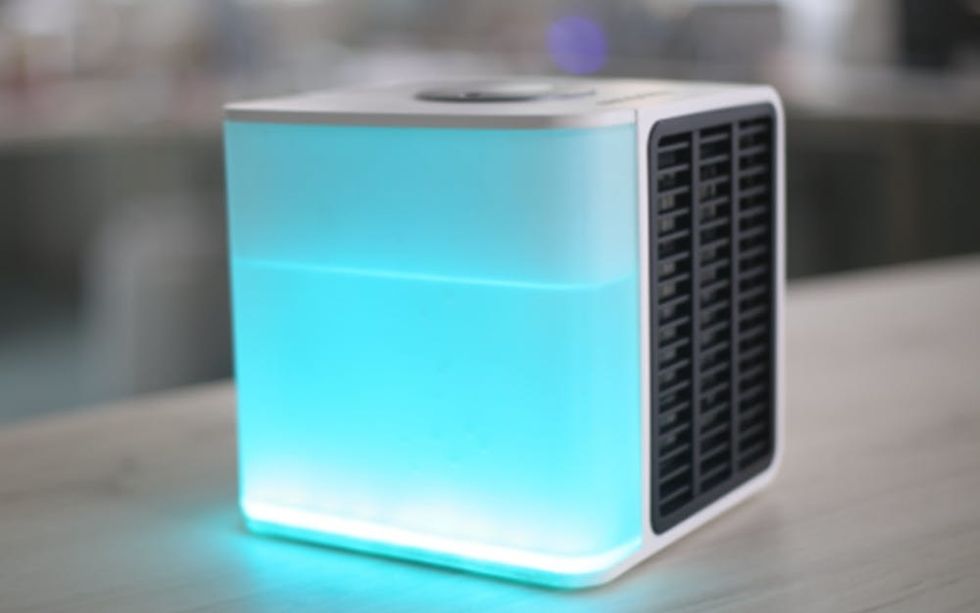 7. Evapolar ($250): Ever wish you could blast the AC while everyone is happy being nice and toasty? Instead of getting into a fight over the thermostat, consider Evapolar. This portable personal air conditioner is eco friendly and can be carried around for a quick cool-down anywhere that has a plug. Sweltering in a warm room won't be a problem for you anymore.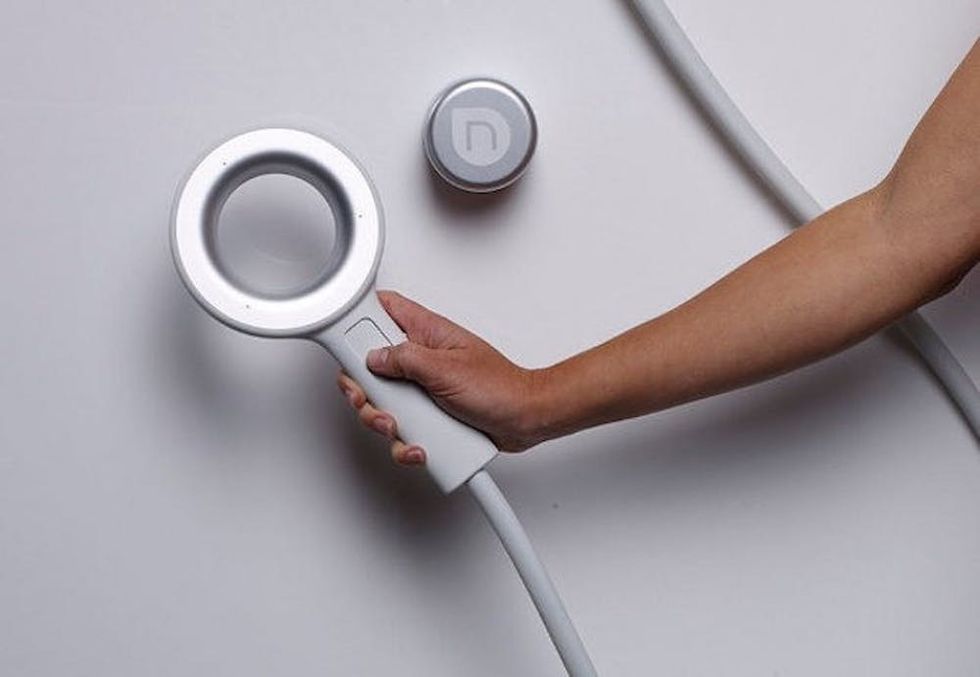 Apple CEO Tim Cook funds a Kickstarter, the world hears about it — and pledges as well. Using what it dubs "H2MICRO™ technology," the shower head atomizes water into millions of droplets to create 10 times more surface area than a regular shower. Your water savings will be increased by 70% — to visualize just how much money and water you could save, play around with Nebia's handy calculator.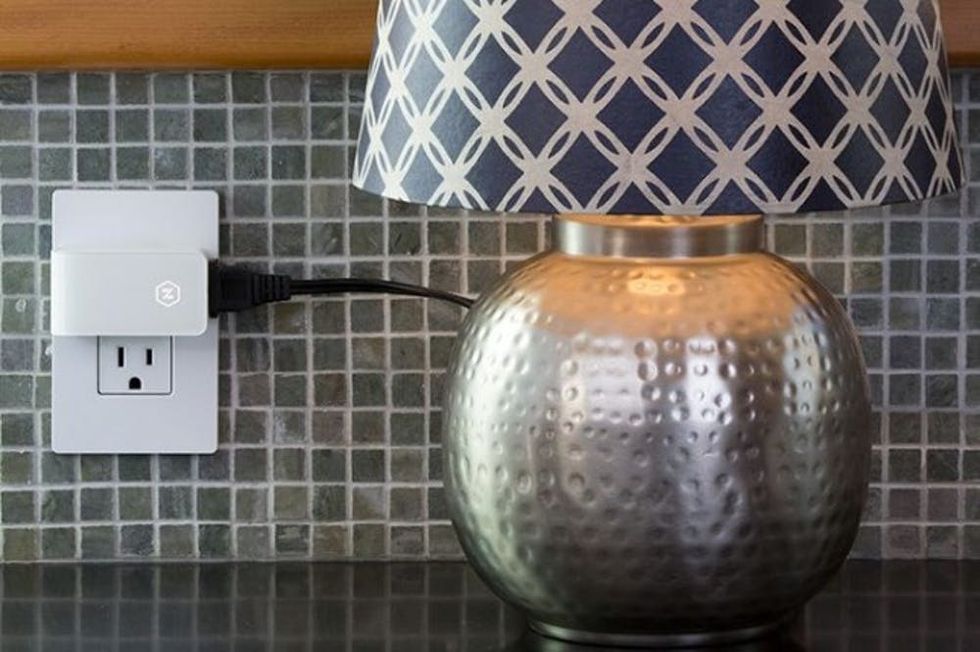 9. Zuli ($160, pack of 3): If you're ready to come home to a warm, perfectly lit room, you need Zuli. Any room with a Zuli Smartplug adapts to your personal lighting and temperature preferences, then turns off when you walk away. With everything you need connected to the Zuli app on your smartphone, you can venture throughout the house with your speakers and hall light automatically turning on or off as you move.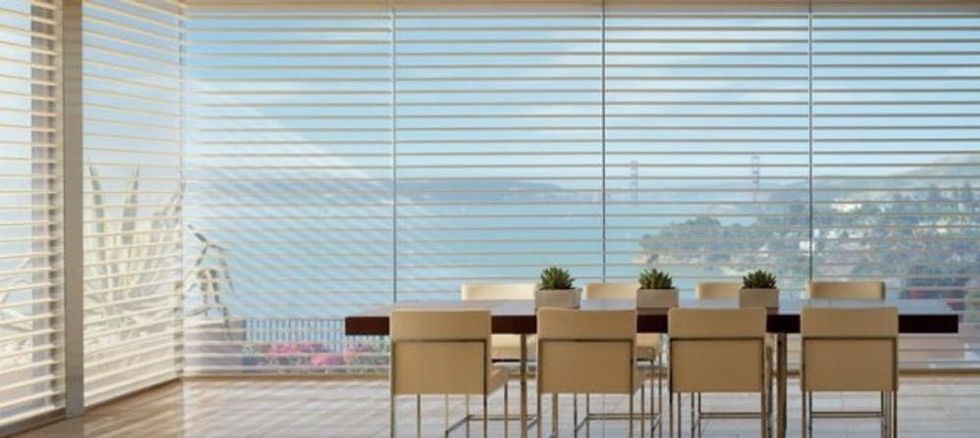 10. PowerView: You know what it's like: One minute you're relaxing at home with the blinds open when suddenly the sunlight hits you square in the eyes. Well, you won't have to worry about being blinded anymore, or adjusting your shades at all for that matter.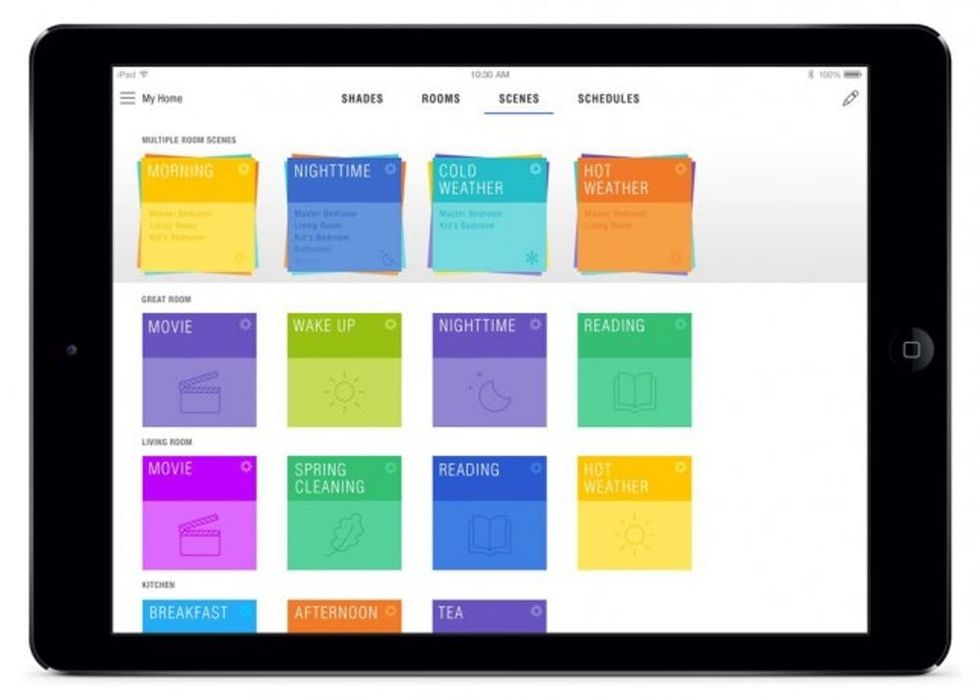 PowerView automatically moves your shades throughout the day based on your preferences. It can even schedule your blinds to follow the sunrise and sunset times that it calculates based on your location. Cool, right? Also, it's great for when you're away from home and you want to prevent any potential break-ins. Additional security is always a plus.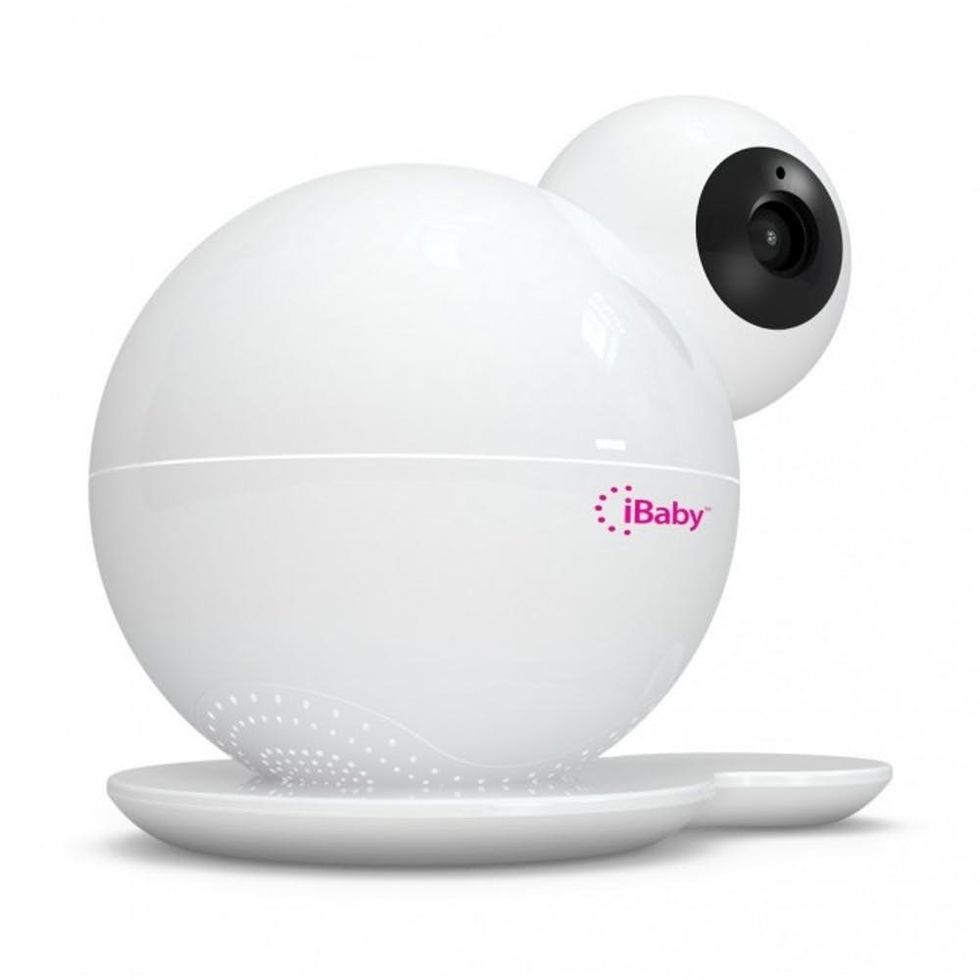 11. iBaby Monitor M6 ($200+): This high resolution wireless camera helps you keep an eye on your baby by connecting with your smartphone or tablet. It offer 360-degree coverage, PLUS it records and allows you to share videos with multiple users over a secure server. To give new parents some peace of mind, iBaby alerts you when your baby wakes up, plays soothing lullabies and records your voice so you can play back you reading a bedtime story for those extra fussy nights.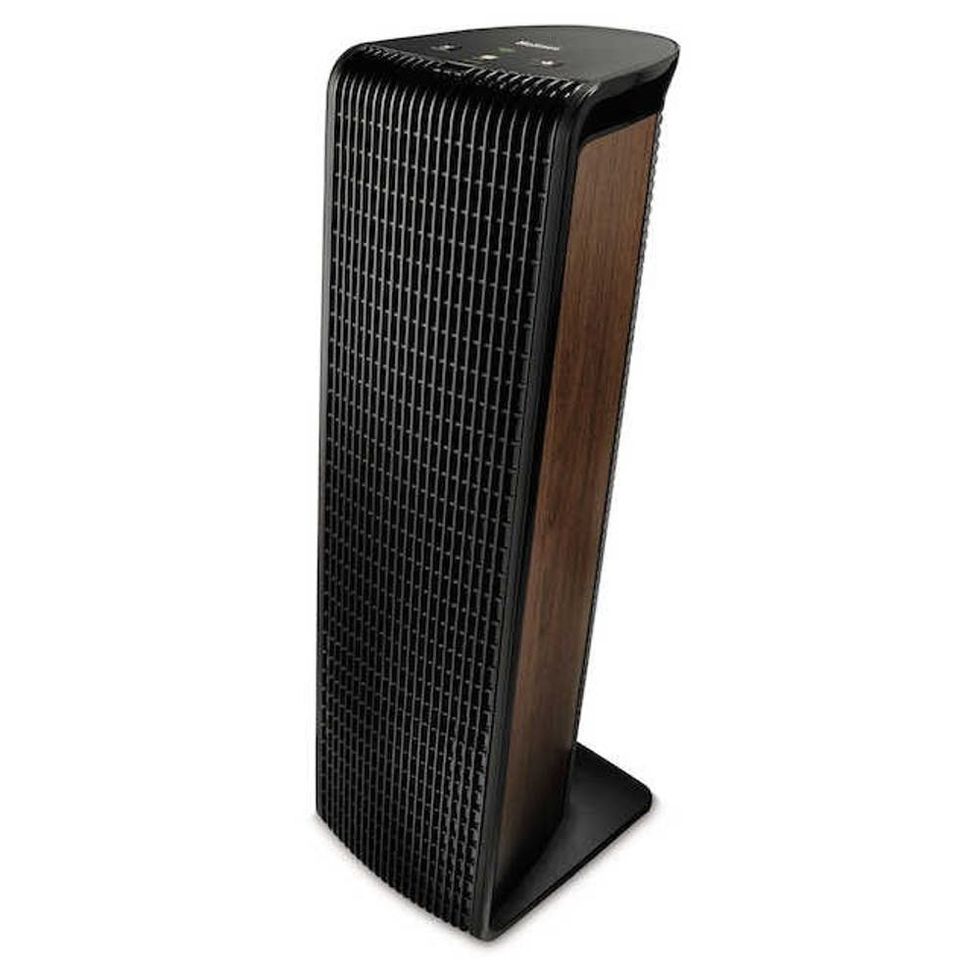 12. Holmes Smart Air Purifer With WeMo ($200): If allergy season is year-round for you, it might be time to invest in an air purifier. This one is extra smart: It can remove up to 99.97% of airborne allergens, schedule on/off times and fan speeds, monitor your home's air quality from your smartphone and even receive alerts and reminders about maintenance. You won't need to worry about allergens in your home ever again. Say hello to breathing quality air.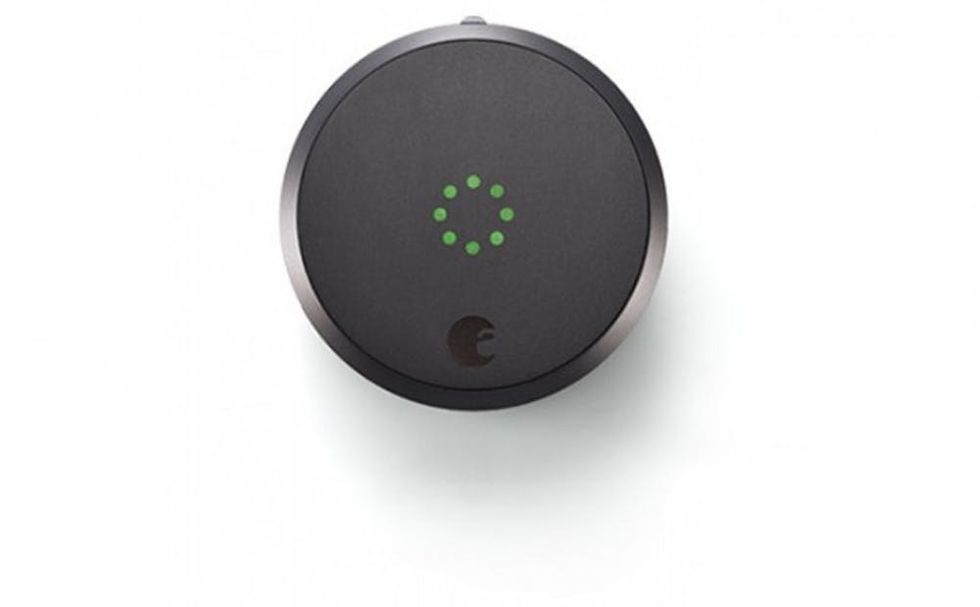 13. August Smart Lock ($199+): Virtual keys all day err'day. You won't ever have to worry about losing your keys, fumbling for them or even making copies for guests. The August Smart Lock auto-locks behind you and automatically unlocks as you approach. Keep track of who enters and exists your home with a 24/7 activity log. If you're worried about your existing door hardware, don't! Because the smart lock replaces only the interior side of your standard deadbolt, you can keep your exterior door just the way you like it.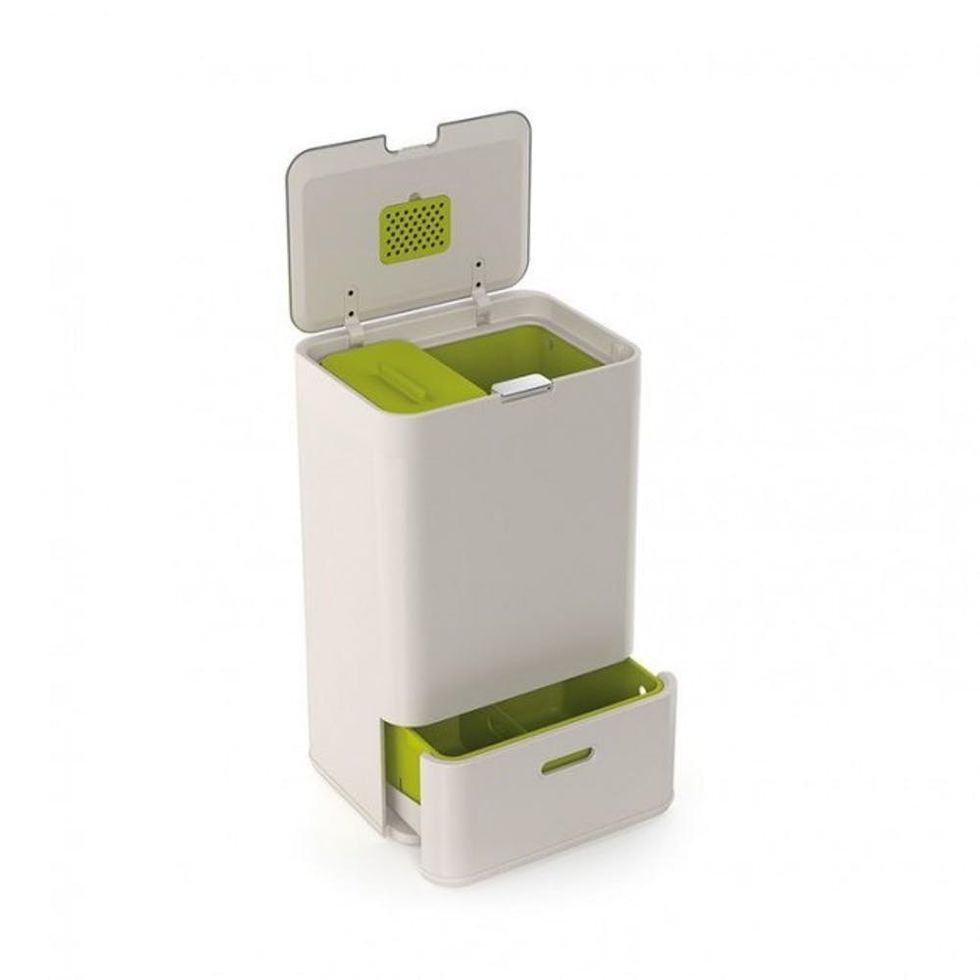 14. Totem ($295 USD): Waste management gets a serious makeover with Totem. Its multi-purpose drawer design gives you the convenience of separating your waste from mixed recycling. A quick and easy-to-change carbon filter prevents any foul odors.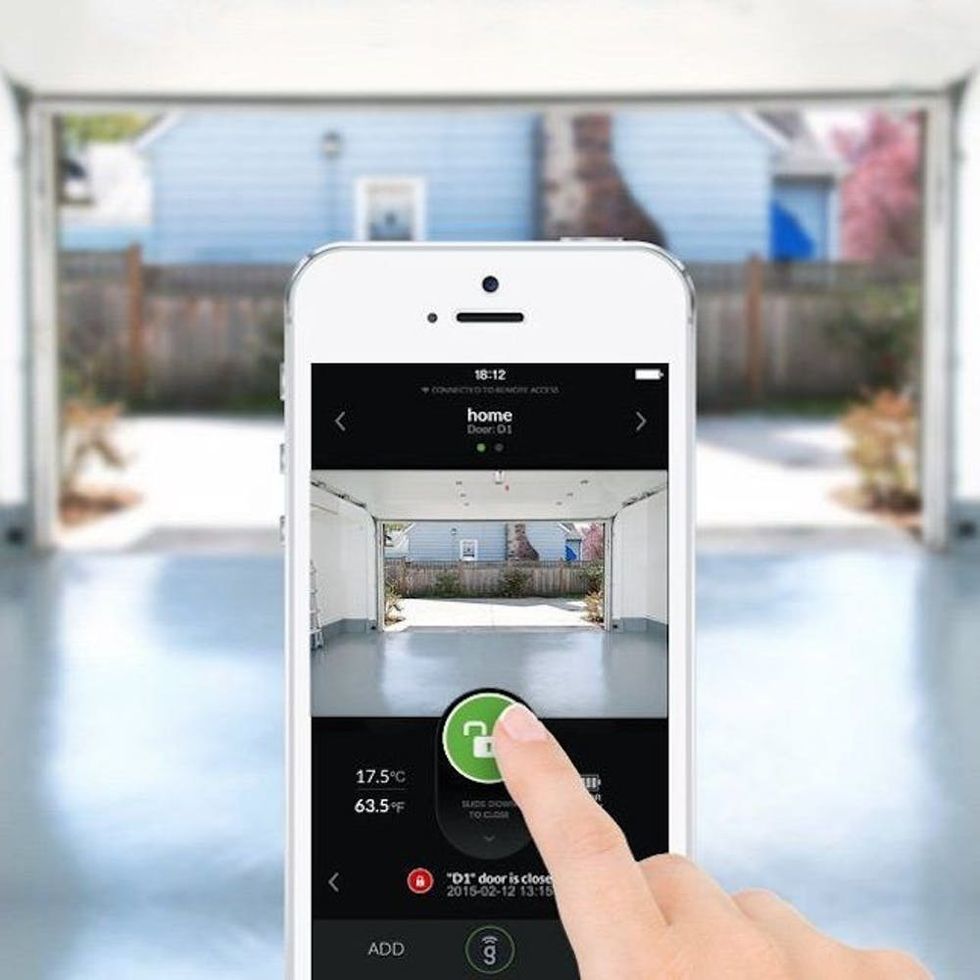 15. Gogogate2 ($140, set): Use your smartphone, tablet or computer to open, close and monitor your garage door. With Gogogate2, you won't have to ever worry about losing your garage keys (or whether suspicious characters are snooping around). Even when you're not home, Gogogate records and stores video surveillance of your garage. Open your garage from anywhere with your smartphone and share control over the garage with the app.
Grace Lee
Grace is an LA-based freelance writer, documenting her everyday life via her Instagram. She's a fan of spontaneity, individual style, all things Harry Potter, cuddling with her two dogs, and exploring new places. More about Grace can be found on her blog,
Girl Meets World
.
Kitchen Tools and Gadgets
More From Kitchen Tools and Gadgets