This Mason Jar Cocktail Is the Best Stocking Stuffer Idea for Adults
Nov 28, 2015
Whether you're going to a fancy holiday party or snuggling close with friends on the couch, a good cocktail is a requirement for the holiday season. We decided to give the classic hot apple cider an alcoholic twist: We've spiked the winter staple with cinnamon whiskey and honey whiskey. In this tutorial, we'll show you how to make this portable cocktail to hand out as a party favor or last-minute stocking stuffer. We've also included printable gift tags that make this ultra giftable.
---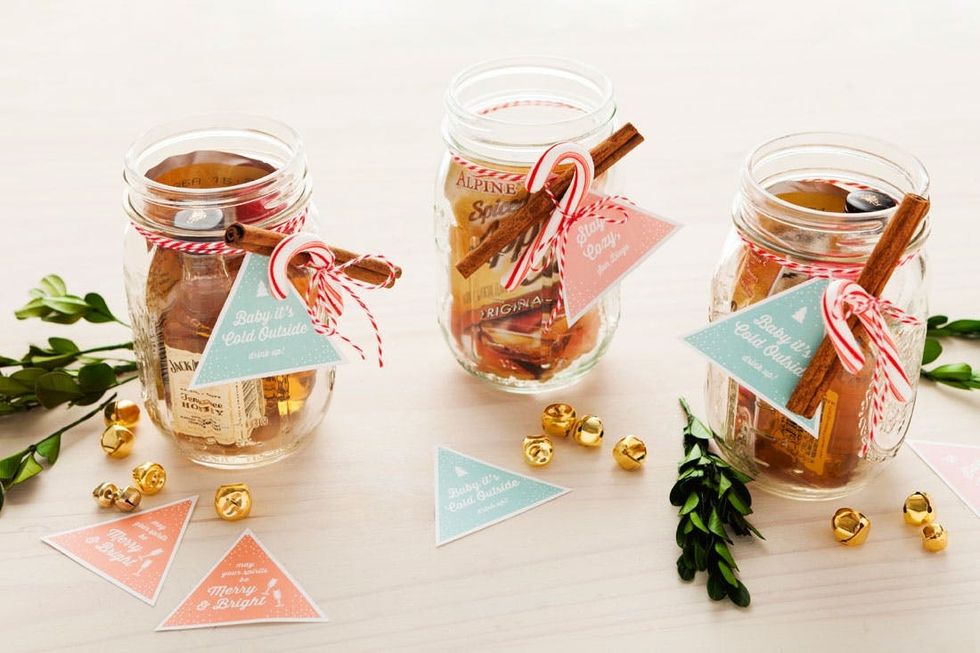 These mason jar cocktails are great to take with you on a snowy, post-Christmas dinner stroll. It's warm, spicy and so satisfying for that sweet tooth. Scroll on to read the full tutorial!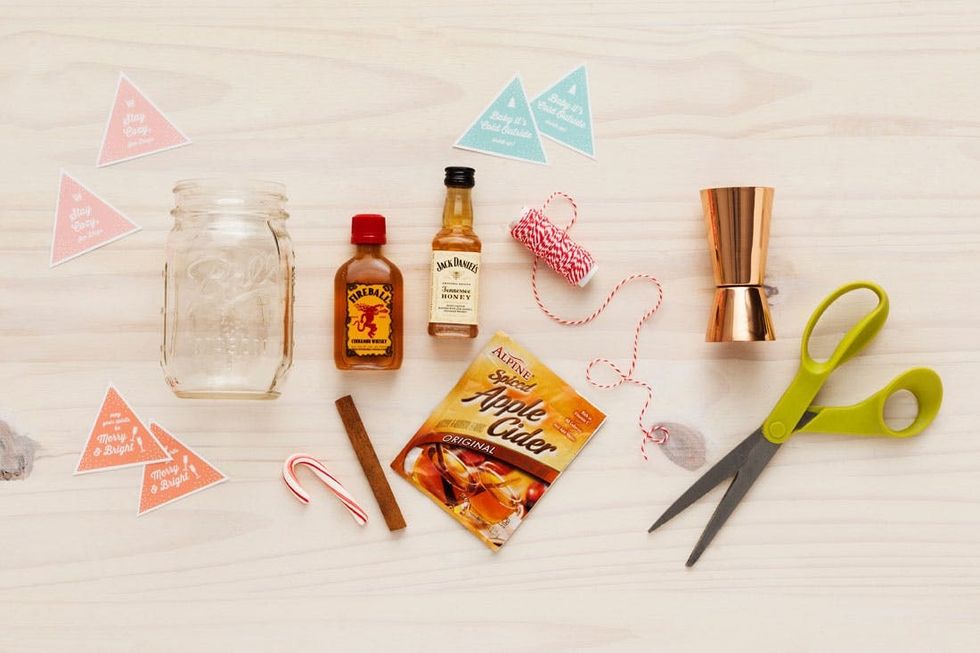 Materials: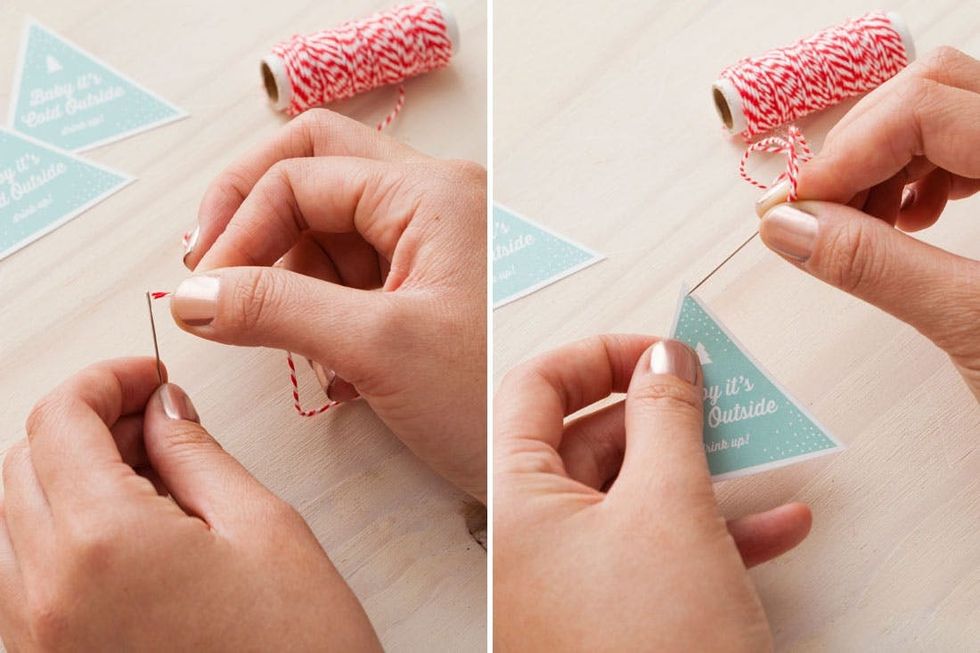 – mason jar
– scissors
– baker's twine
– needle
– labels (download printables HERE)
Ingredients:
– cinnamon whiskey
– honey whiskey
– apple cider packet
– mini candy cane
– cinnamon stick
Gather your materials and ingredients and let's get started!
First, print out our gift tag template and cut out each tag. Thread your needle with the baker's twine and puncture the tag through the marked hole.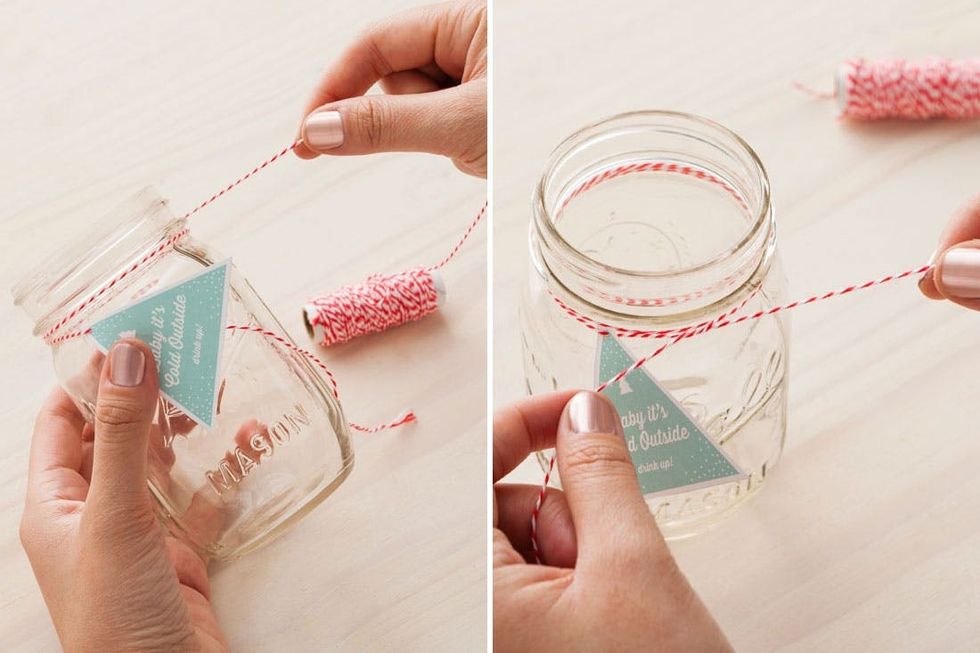 Once your tag is strung, wrap the twine twice around the neck of the mason jar. Tie the twine to secure it in place and trim it, making sure to leave about four inches on either end.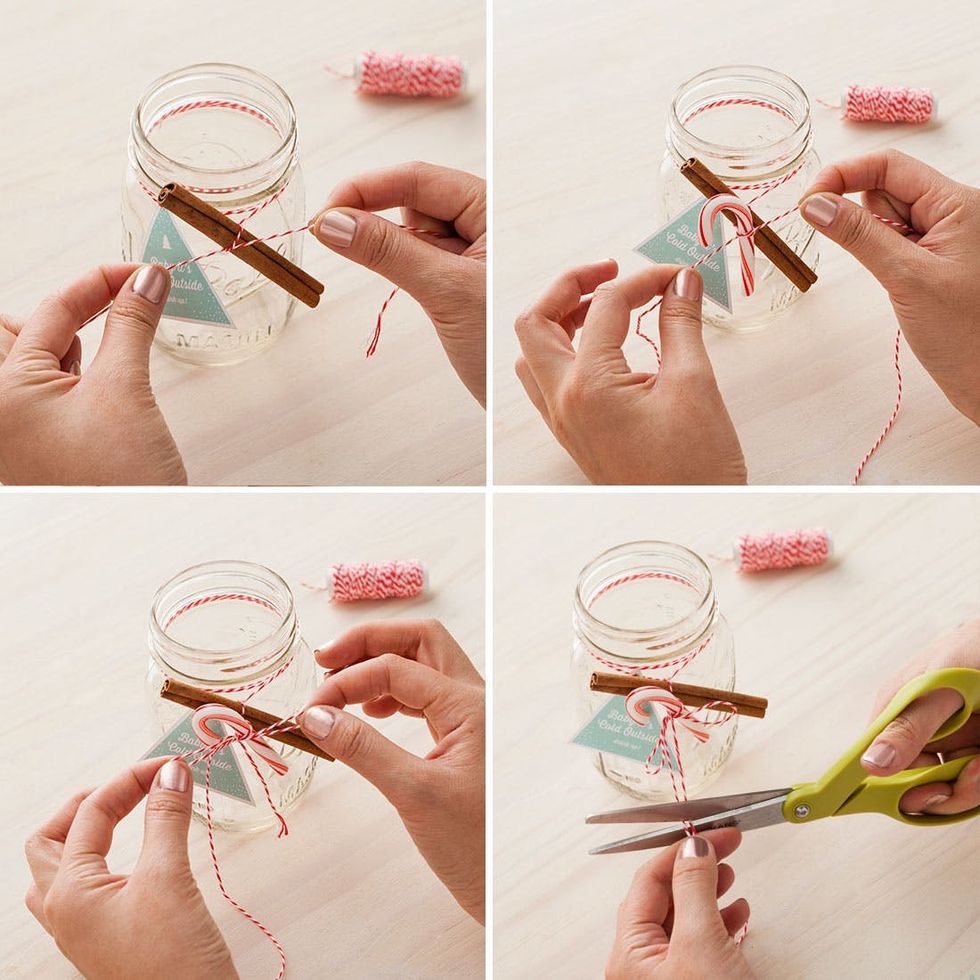 Tie the twine around the cinnamon stick and candy cane.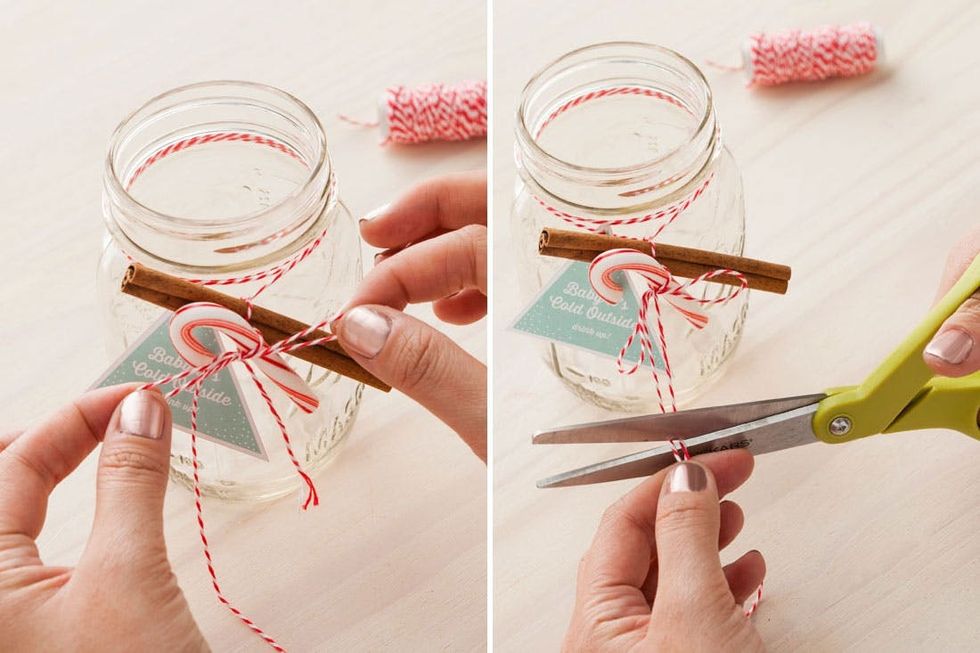 Once the cinnamon stick and candy cane are secure, tie a bow with the twine and trim the ends.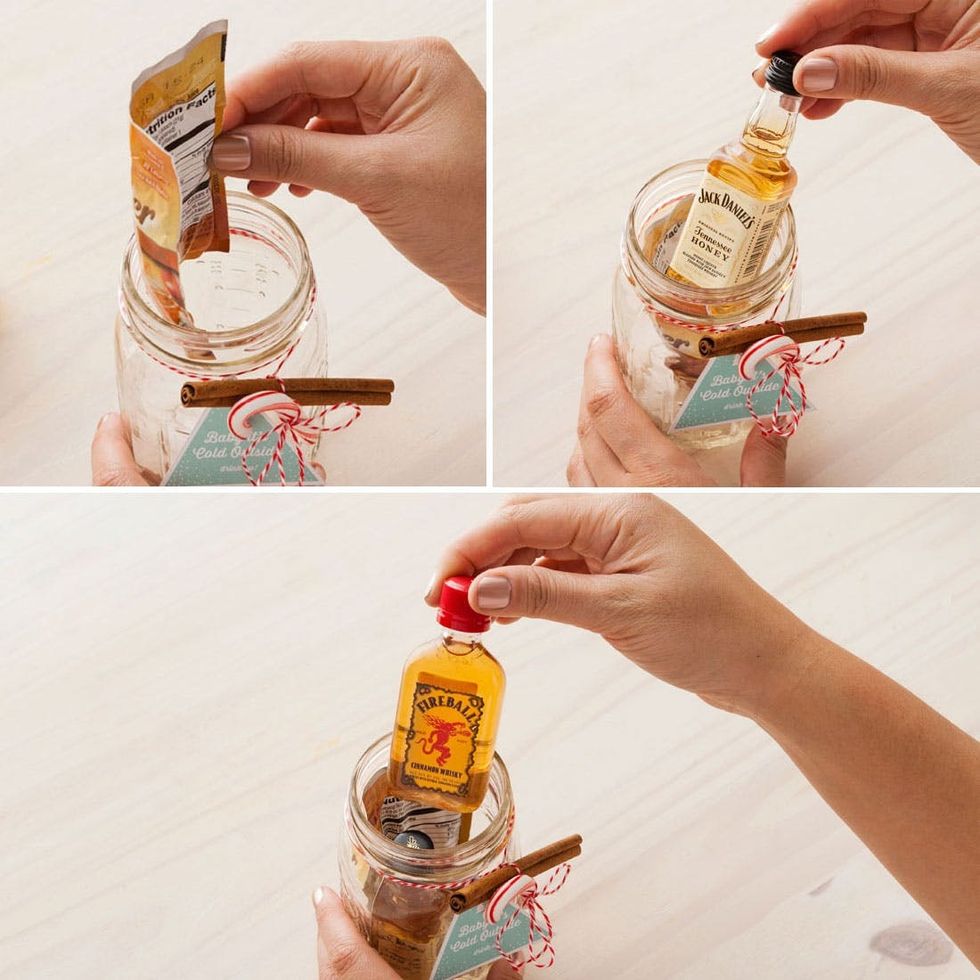 Now load up your mason jar with an apple cider packet, a mini bottle of cinnamon whiskey and a mini bottle of honey whiskey.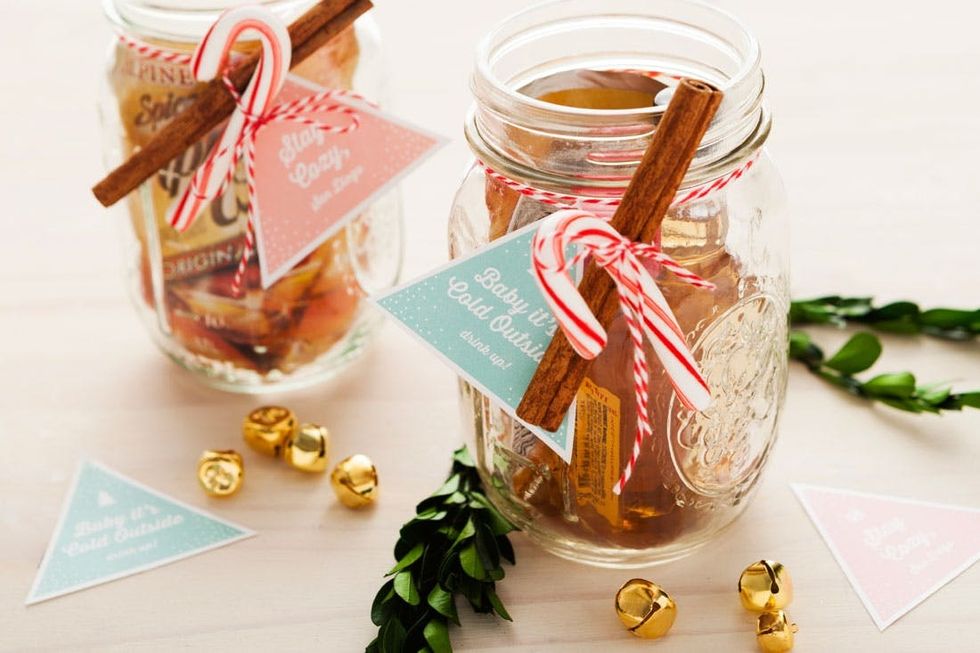 Who wouldn't want this boozy party favor? It's a great way to send the party home with your guests.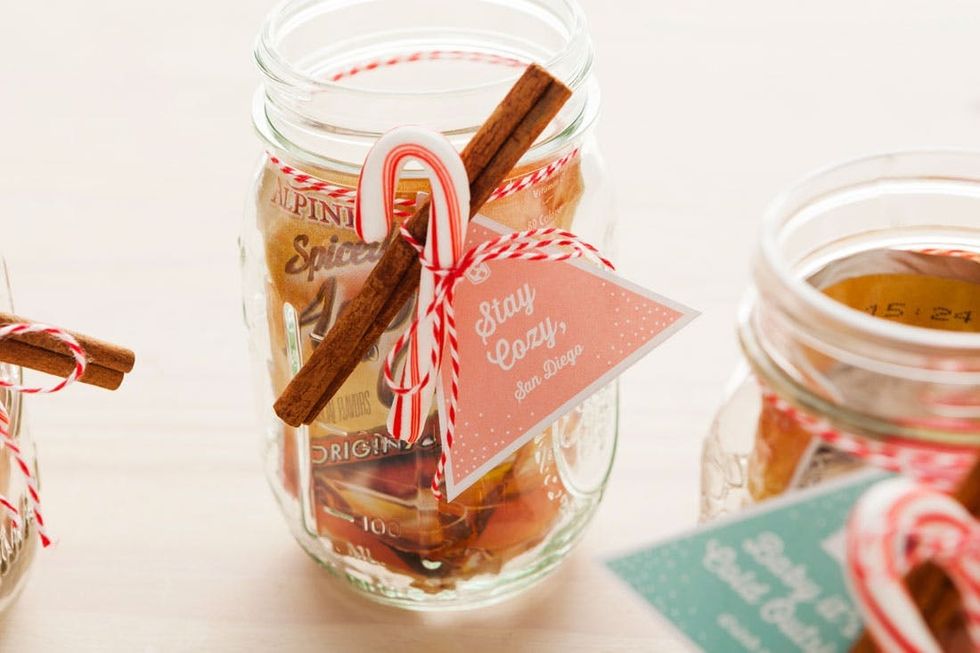 These make great gifts for Anchorman fans too!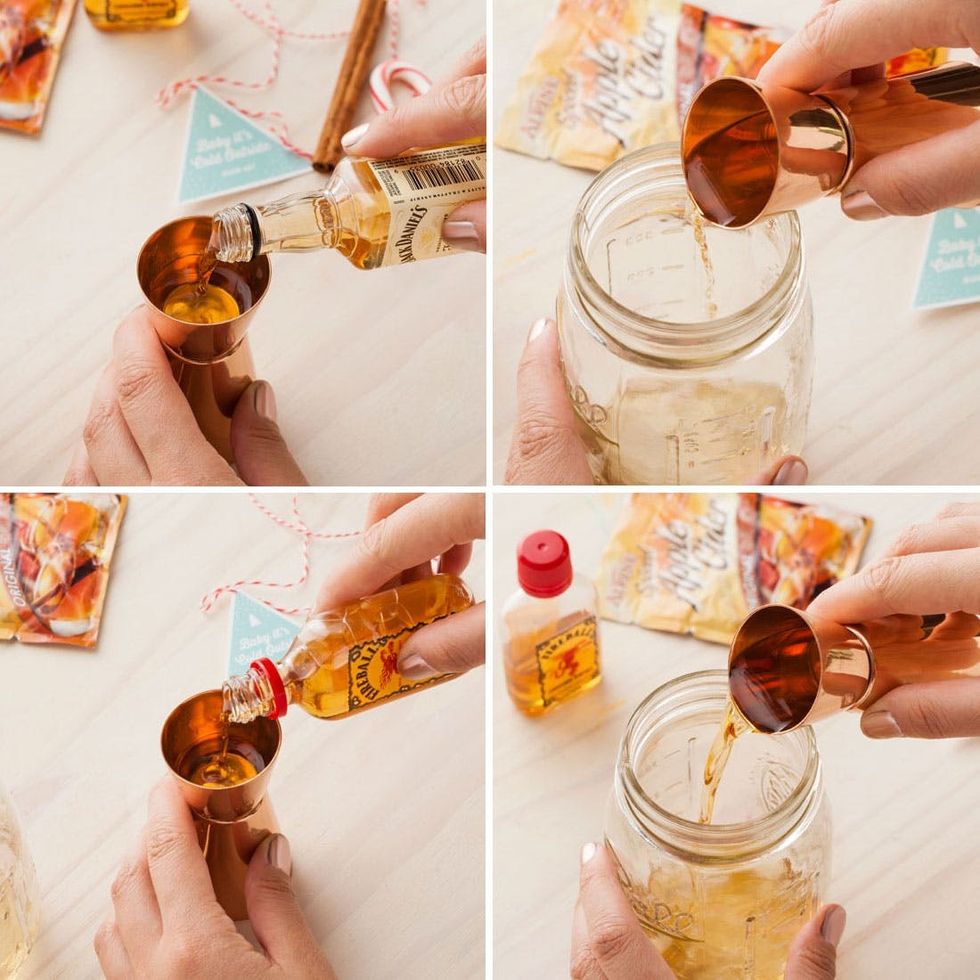 To make the cocktail, measure one ounce of cinnamon whiskey and one ounce of honey whiskey and pour the liquor directly into the mason jar.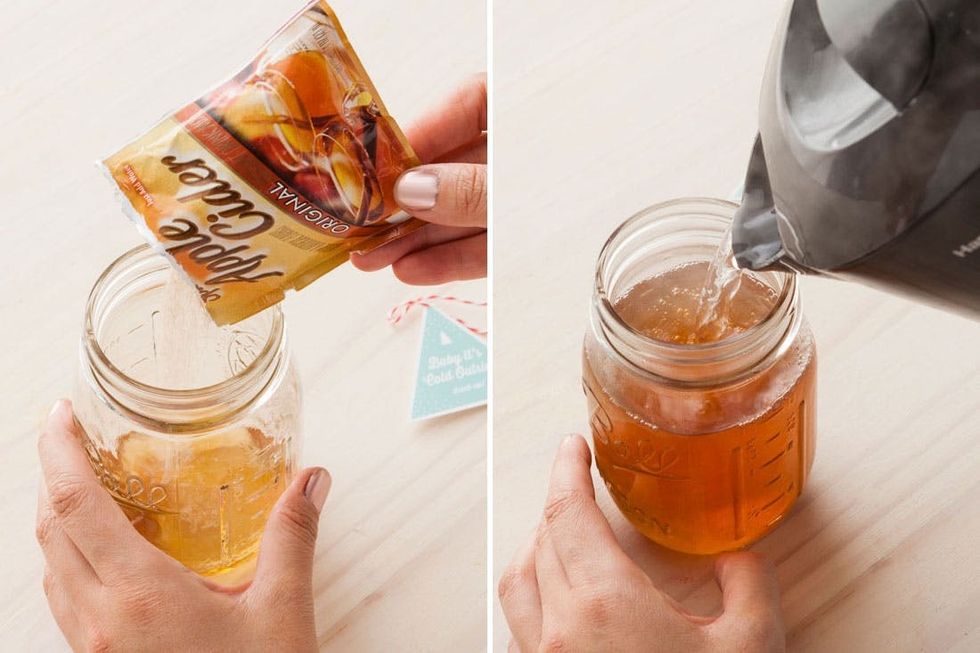 Pour the entire contents of the apple cider packet into the mason jar, then fill the jar all the way up with hot water.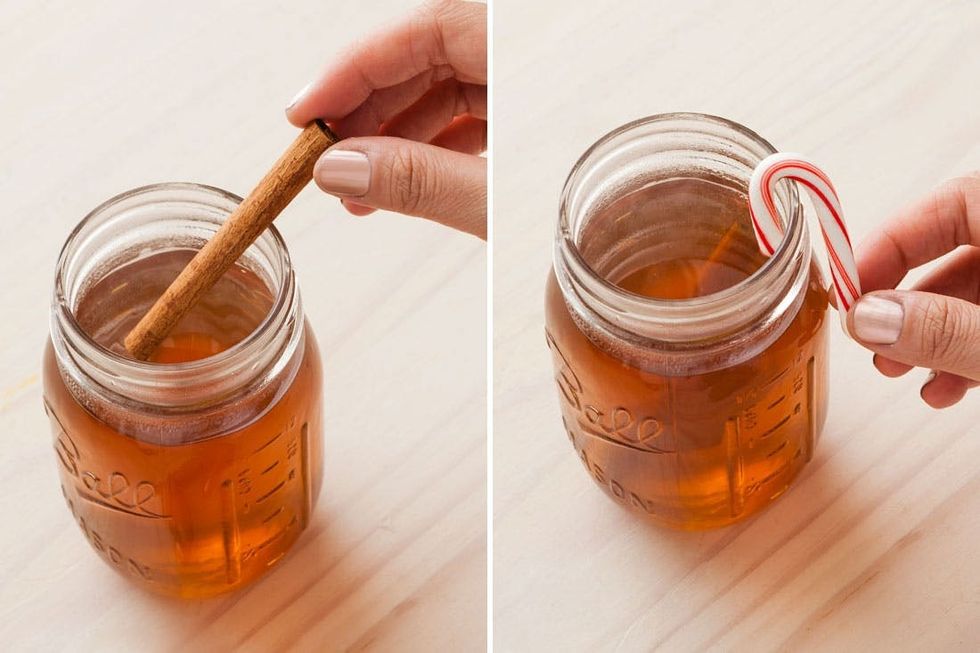 And finally, add the cinnamon stick to the drink. Garnish with a mini candy cane.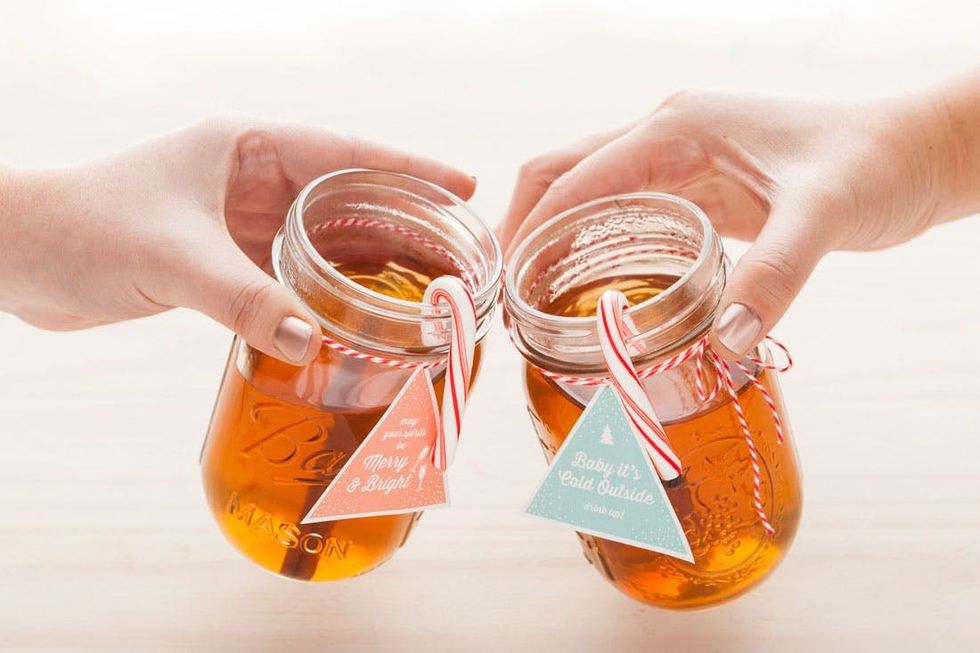 Cheers!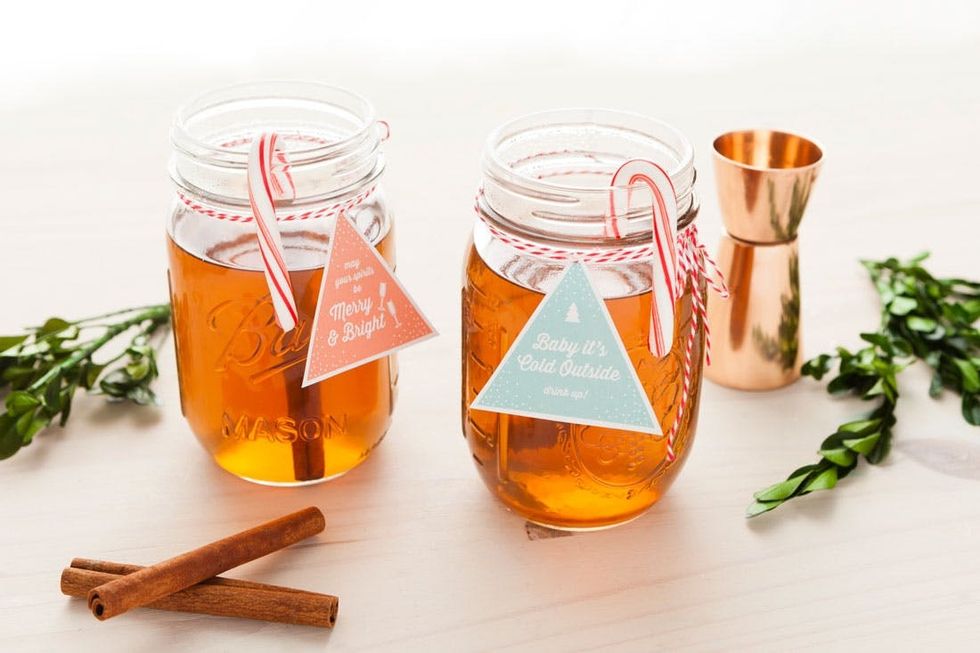 What other cocktails are you mixing up this holiday season? Tell us in the comments below.
Marianne Koo
As Brit + Co's kit designer, Marianne starts her day fresh-faced and ready for action and ends it covered in glitter, glue, and fabric scraps. She spends most of her time figuring out how to hack all things under the sun, and feels ultimate gratification from helping others tap into their innate creativity.
DIY Recipes
Our undergarments might have taken a backseat in 2020, but with a new year upon us, we're feeling inspired to reprioritize our most intimate clothing layer — especially in time for Valentine's Day. Because hey, what better way to kickstart a season of self-love than by treating yourself to a confidence-boosting set of lingerie?
We turned to trusted intimates brand Adore Me to set us straight on trends for the year ahead, featuring size-inclusive bodysuits, romantic bustiers, lacy babydoll styles, and everything in between. Luxe sets start at $24.95 with free shipping and exchanges, and if you're not sure what style would work best for you, Adore Me has an at-home styling service called the Elite Box. You can try everything on from the comfort and safety of your home, keep what you love, and send back the rest totally hassle-free. Need more to pique your interest? Scroll ahead to see the silky lingerie and loungewear pieces we're adding to our cart.
Fashion