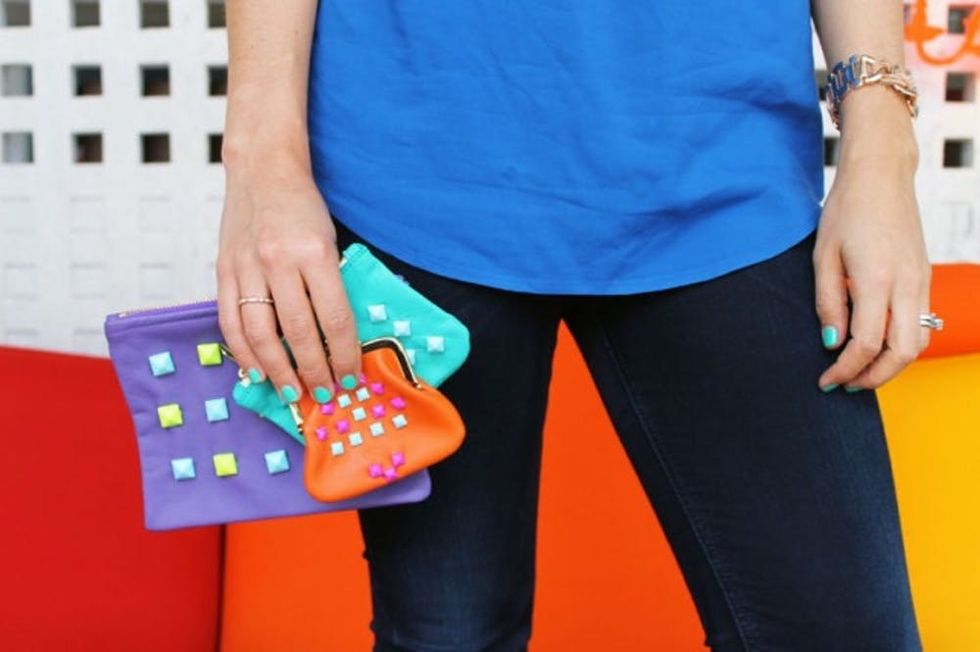 We're all about studs here at Brit HQ. We love putting them on sneakers, sandals, bracelets, and, even, barrettes! They're a quick and stylish way to add a bit of edge to just about anything, including a coin purse, clutch, or wallet. Today, we'll show you how to make your own colorful studs and add them to three basic zip pouches.
---
– neon spray paint
– spray shellac
– leather zip pouches
– studs
Tools:
– needle nose pliers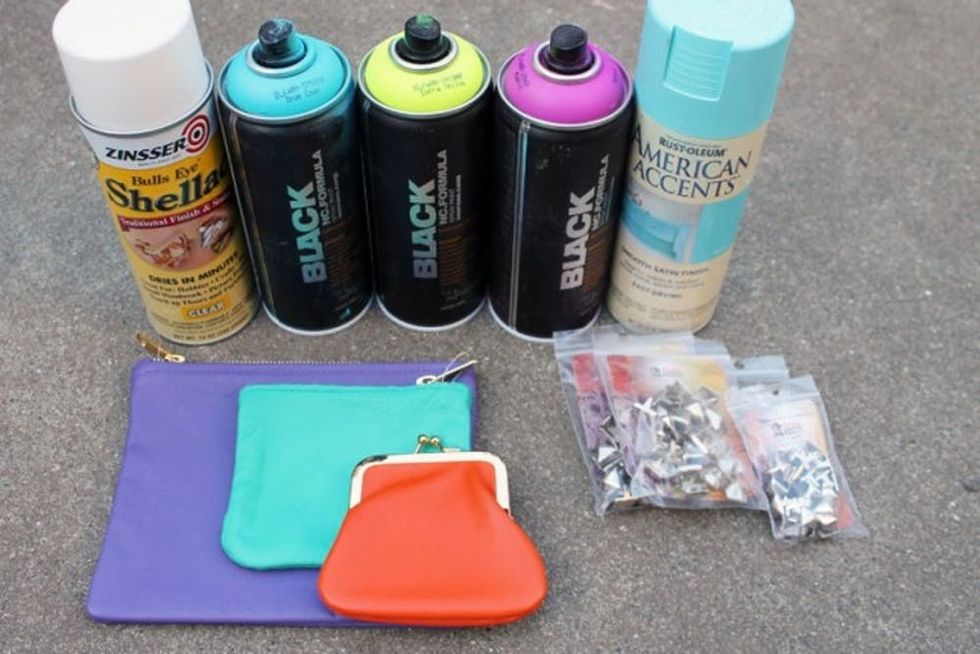 For our color palette, we went with a cool take on neon. The pouches we used were purchased at American Apparel – you can get the same ones at your local American Apparel store or on their website. So easy!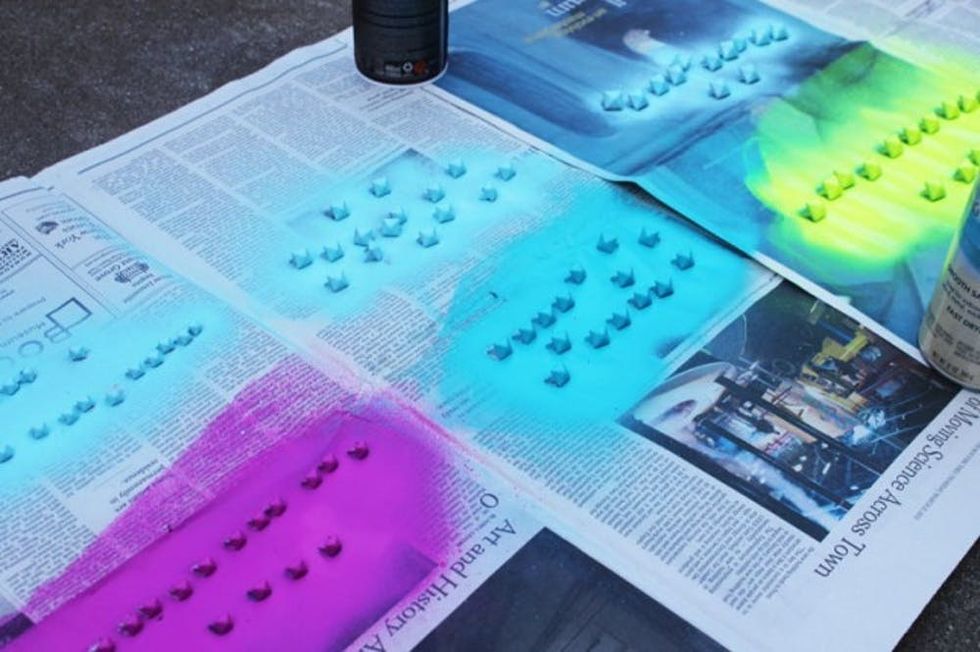 First, it's time to color those studs. Spray paint two coats and let dry for 30 minutes. Spray a coat of spray shellac on all of your studs, and let dry overnight. This will seal the paint in. Be sure to only spray a very thin coat though, otherwise the painted studs will become gummy.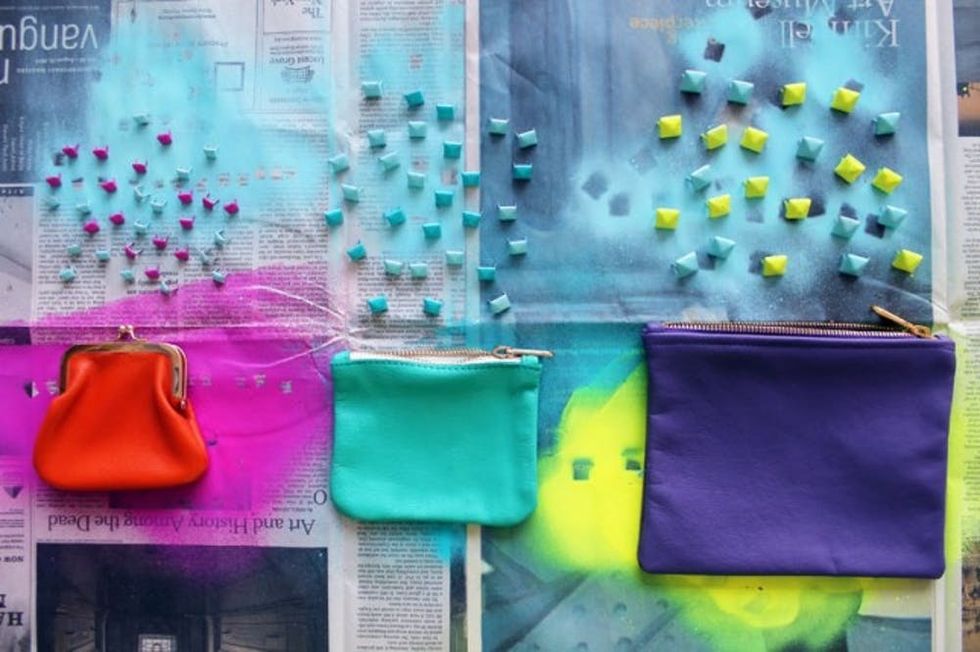 Lay out which studs you'd like to go with which purse.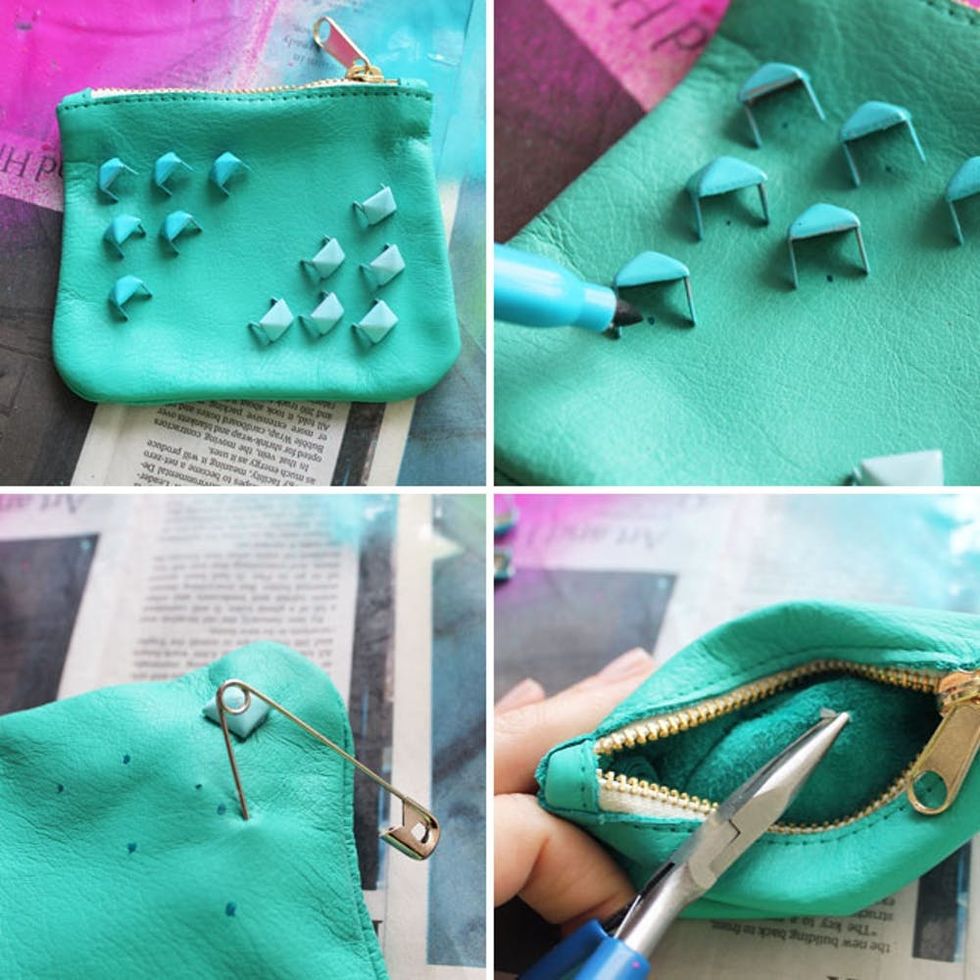 We'll start with the teal wallet. Lay out a design you like and mark it on the wallet with a marker or pen. Use a safety pin to poke through where the studs will need to go through the wallet. If you don't do this first, you'll have a much harder time poking studs through. Push studs through and use needle nose pliers to secure on the inside of the wallet.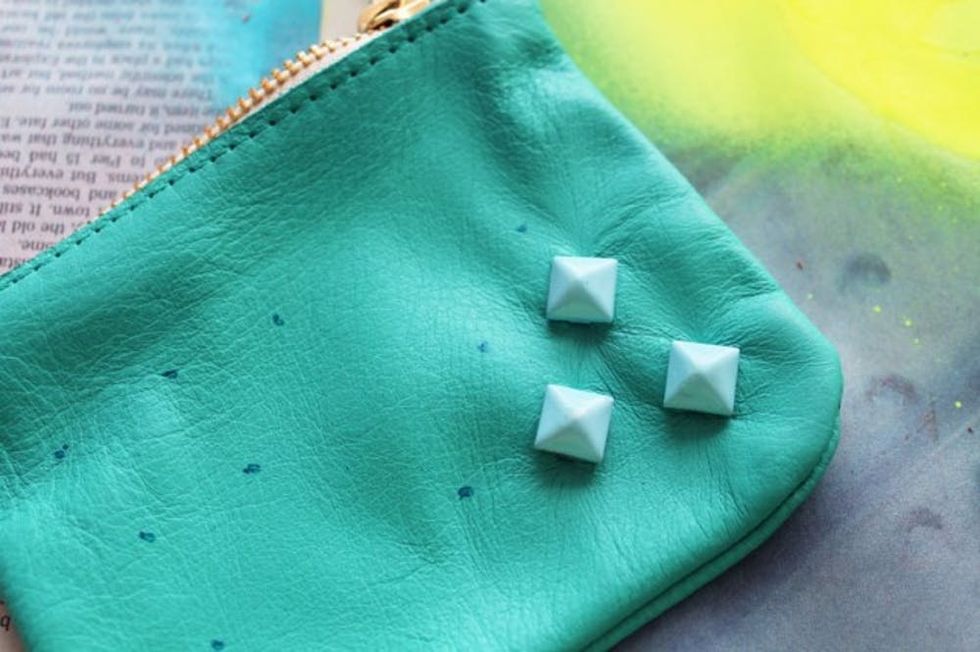 This one's getting there, slowly but surely.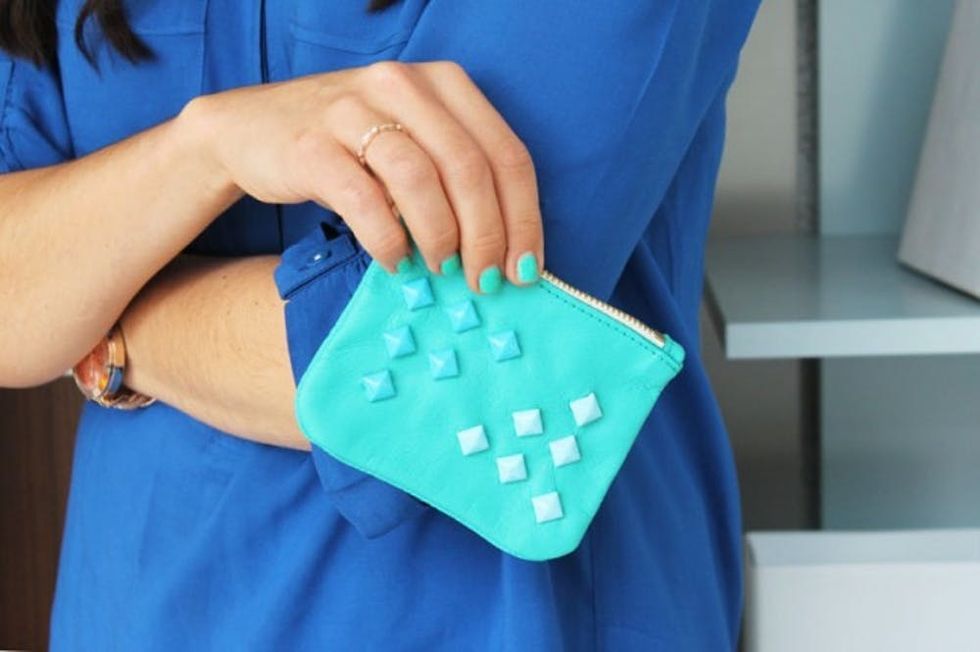 Continue for your whole pattern, and you're done!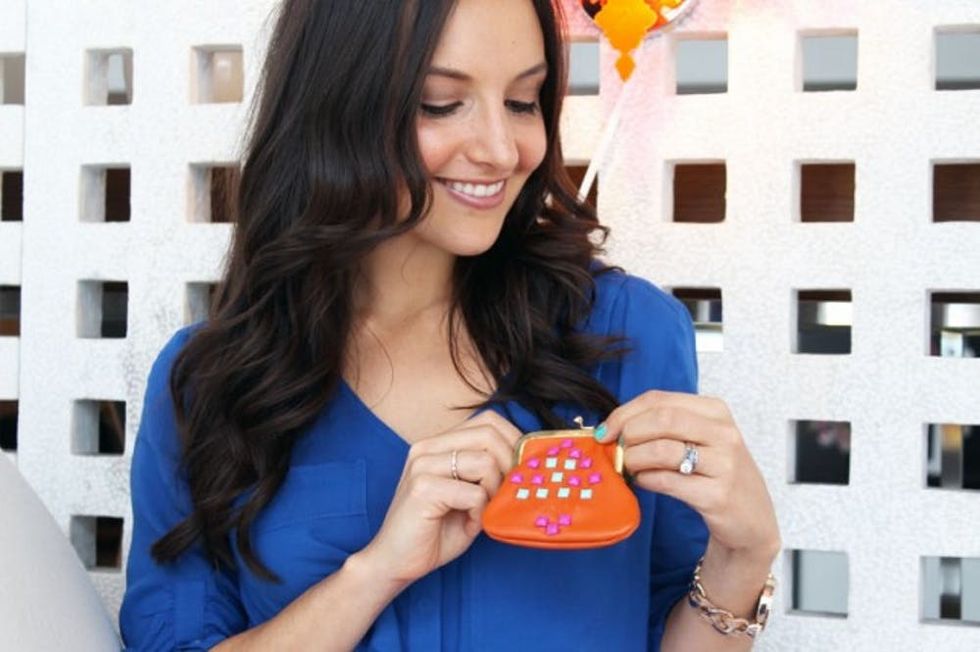 We did the same thing with a bright orange coin purse.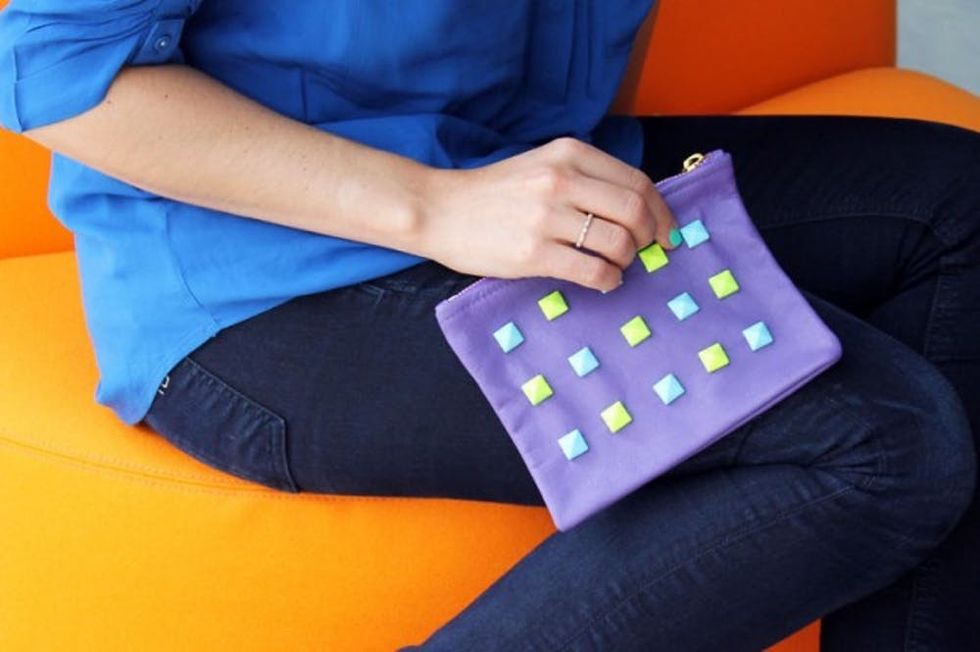 And a purple clutch.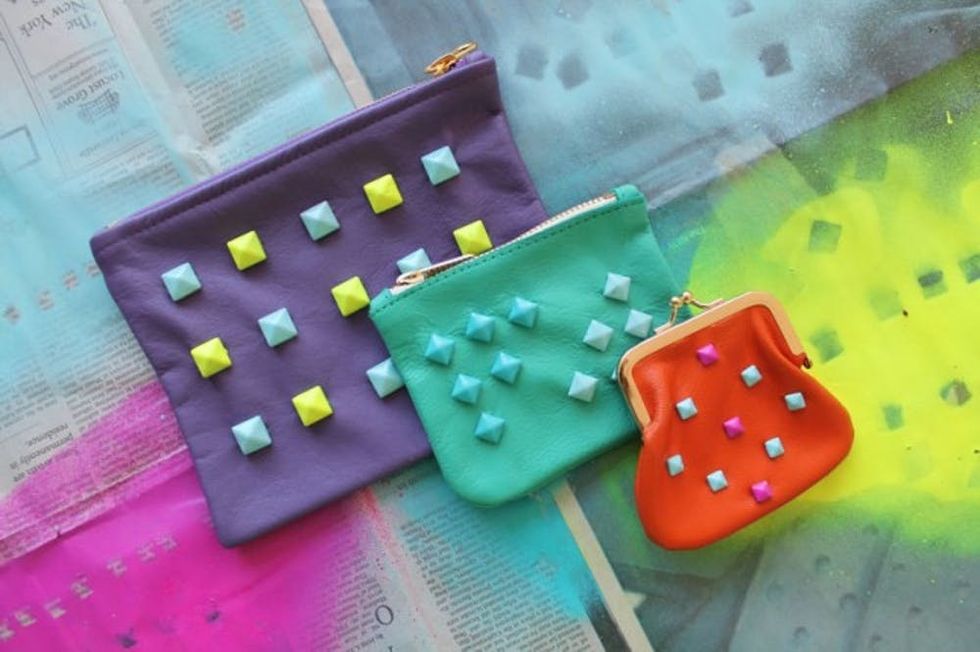 They actually make a pretty cute set altogether, don't you think?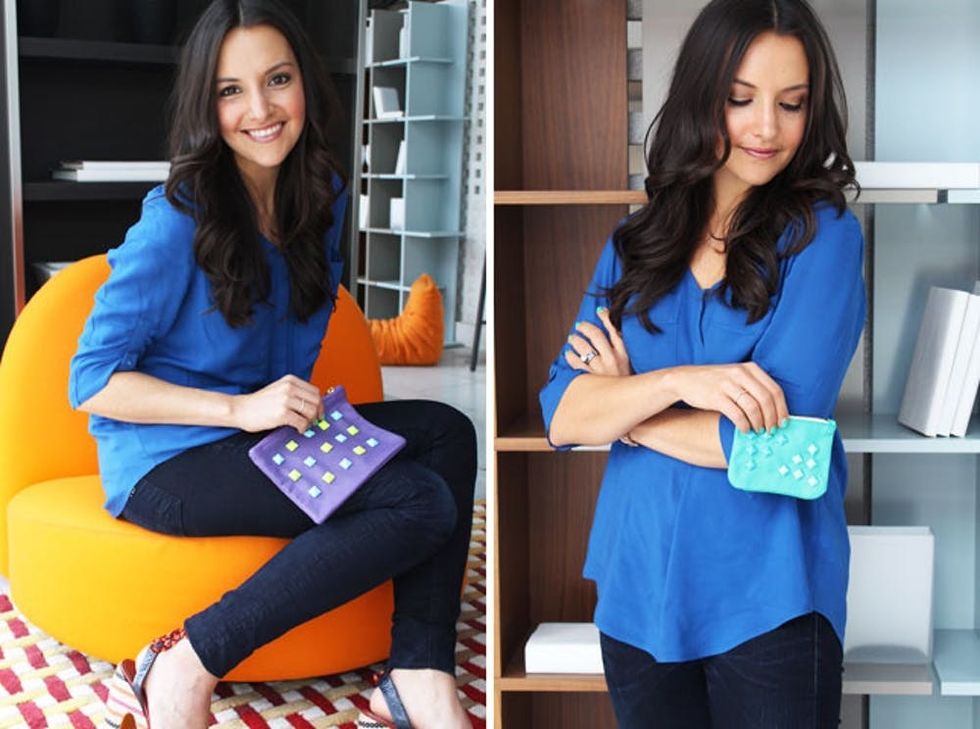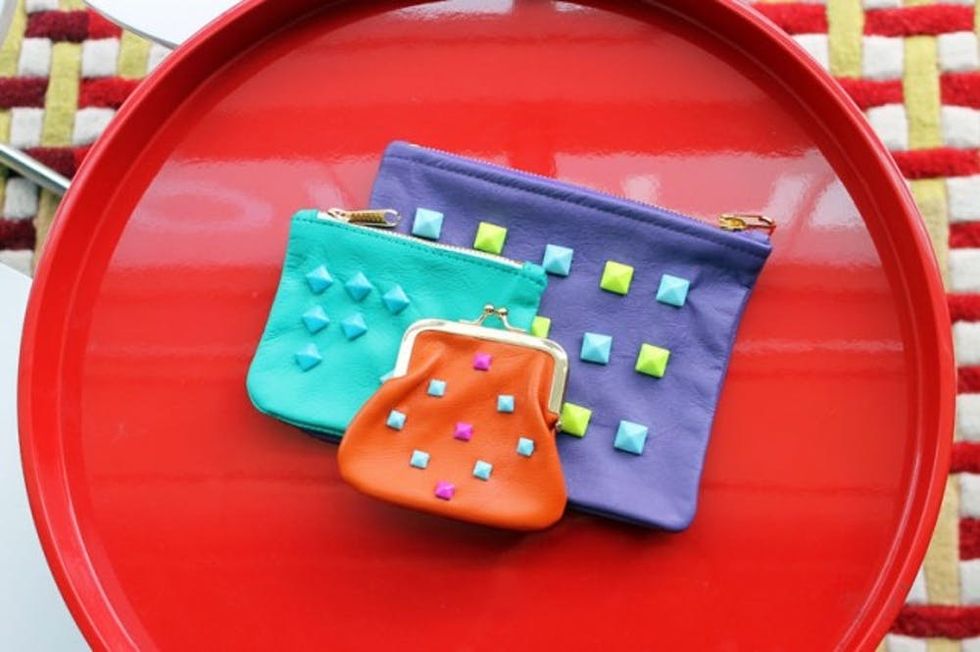 Which of these color combinations is your favorite? What other accessories have you added studs to? Talk to us in the comments below.